Animal Radio® Show #692
Bullet-Proof Vests For Dogs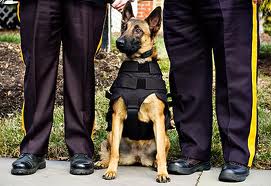 As our canine friends have become integral members of many police forces, it is becoming more apparent for the need to suit them properly for the dangerous job. That's where Sandy Marcal comes in. She's raising funds to help afford the $1000 a piece vests that protect our working dogs.
Pet Food Stamps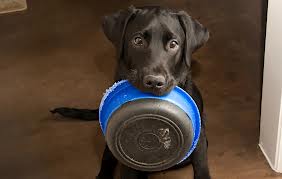 In these rough economic times, many pet owners are forced to abandon their beloved pets due to the inability to pay for their basic food supply and care. That's why Marc Okon formed a program to ship pet food to those that cannot afford it. He has all the details and how to apply for help.
"Bad Dog" Statute Leaves Yellow Stain on Building

A giant statue known as "Bad Dog" is turning out to be good publicity for the Orange County Museum of Art. The 28-foot-tall piece of art from Richard Jackson depicts a dog lifting one leg and leaving a yellow paint stain on the side of the building. Museum spokeswoman Kirsten Schmidt tells the Orange County Register almost all of the reaction to the dog has been positive, although some people do wish the pooch wasn't quite so anatomically correct.
The Cat's Peeing In The Dog Bed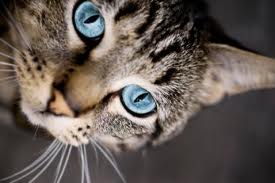 What happens when your pet relieves themselves in the wrong place. This is the most common behavioral problem we hear about. There is not always one standard solution. Dr. Debbie examines the different reasons cats and dogs do this. She'll help with a tough case of kitty revenge on the dog.
Listen to this Animal Radio® episode
Animal Radio® Show #691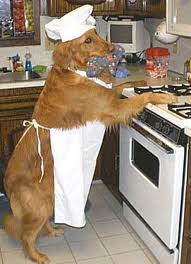 Cooking For Your Dog
Why not cook something that both you and your dog can eat together? Nutritionist Gayle Pruitt joins us to talk about her new book "The Dog Gone Good Cookbook" and share some of her favorite recipes.
Guppy Wingman
Did you know guppies try to hang around uglier fish in order to improve their odds of mating? And would you believe that someone actually got grant dollars to research and prove that, just like humans, fish have a "wingmen" - or should we say "wing-fish?"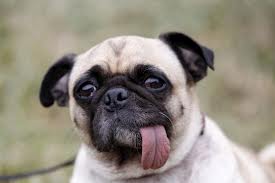 Talking Baby Talk
Why is it that so many people are inclined to talk "baby-talk" to their pets. Certainly our pets must think we're crazy? Admit it, you may have, at one time, maybe a long time ago, talked to your pet in this silly tone.
Luck Of The Dog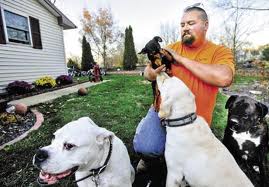 A Utah man has his dog to thank for leading him to a winning lottery ticket. Steve Hughes stopped at a gas station in Boise, Idaho to fill up, but his dog Stella locked him out of his truck. During his 45-minute wait to get back in his vehicle, Hughes decided to buy winning lotto tickets.
Dog Ownership Up - Vet Visits Down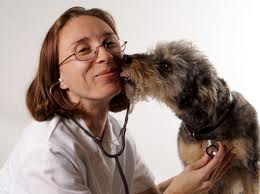 More Americans think of their pets as members of the family. But that doesn't mean the animals are getting better care. Two thirds of the dog owners surveyed for the latest "U.S. Pet Ownership & Demographics Sourcebook" say they haven't taken their pup to the vet even once.
Listen to this Animal Radio® episode



The NEW Animal Radio® APP is available for

Android and
iPhone! Get it NOW!


Animal Radio® Show #690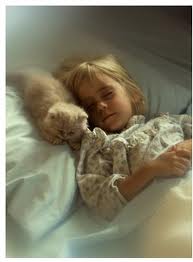 Sleeping With Your Cat
While we all love to sleep with our animals - few of us actually get a restful night. Mikkel Becker (Dr. Marty Becker's daughter) has some tips on getting a good-night sleep again.
Pet Career Boom
Many of those who lost their jobs during the recession are re-inventing themselves in the pet industry. After all, it is the second fastest growing sector. Mary Collister and her daughter started a business that sends pet-goodies to your doorstep every month.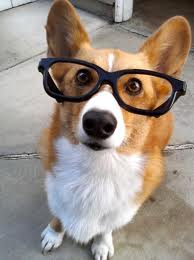 Find Out How Smart Or Dumb Your Dog Is
There's a new online test that uses the latest scientific research to tell you EXACTLY how smart or dumb your dog is. It costs $60. The test uses games to test your dog, then gives you a full breakdown on their intelligence and personality.
Public Restrooms For Pets
Public restrooms in China will no longer be limited to just pedestrians. As part of new civility laws to keep city streets clean, China plans to build bathrooms just for pets, according to Chinese-language news site Shenzhen Special Zone Daily. Launched as a trial in the Luohu District of the city of Shenzhen, the open-air pet restrooms are filled with sand and measure about 10 square feet in size.
Python Is Their Choice Babysitter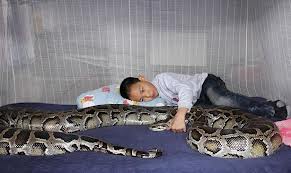 A family in China is turning heads with their choice of babysitter. 13-year-old Azhe Liu is often watched after by the family's pet python, who measures 15-feet long and weighs 220-pounds. Dad Chan Liu explains that they've had the snake ever since Azhe was born, and the two have become inseparable over the years.
Listen to this Animal Radio® episode






Animal Radio® Show #689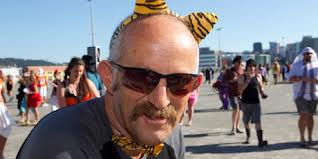 A Plan To Get Rid Of All The Cats
Dr. Gareth Morgan wants to rid New Zealand of all the cats. He says they're damaging the bird population. Is he crazy or does he have a point? We'll speak with him and find out what he's thinking and the adversity he's facing with his plan.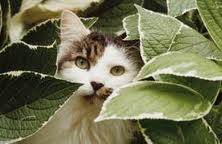 Poison In Your House
Dr. Justine Lee works at the Pet Poison Helpline. She says the top 5 pet toxins are probably in your house and accessible to your furry-friend. Dr. Lee will tell you what to watch out for and how to treat a pet that has eaten something poisonous.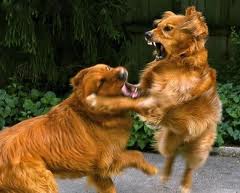 The Hard To Train Dog
Peggy Swager has dedicated her life to the "hard to train" dog. She will tell us about her toughest cases and how to manage a dog that just won't behave properly. We'll have tips for overcoming problem behaviors and giveaways of her book.
Bully Sticks Condemned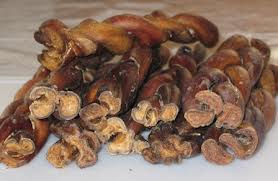 Turns out there's a lot more inside a popular dog treat than most pet owners probably imagine. They're called "pizzle" sticks or "bully" sticks and a new study out of Canada says they're loaded with calories and bacteria. The treat is made from uncooked, dried bull penis and researchers say they can contain things like E. coli and MRSA.
Iran Launches Monkey Into Space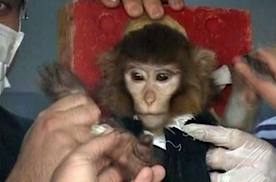 Iran said they launched a live monkey into space, seeking to show off its missile systems. "This shipment returned safely to Earth with the anticipated speed along with the live organism," Defense Minister Ahmad Vahidi told the semi-official Fars news agency. However, comparative pictures of the monkey don't match.
Listen to this Animal Radio® episode

Animal Radio® FREE Pets & People Drug Discount Card
SAVE NOW ON ALL UNINSURED MEDS!! For both you and your pet!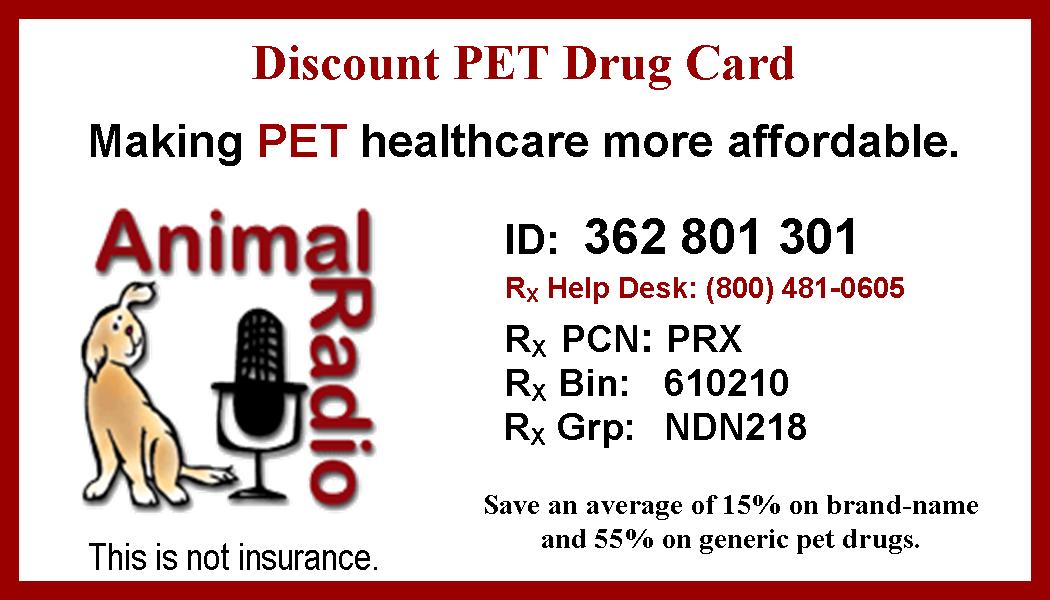 You may already know how expensive pet medication can be. Especially when pet insurance doesn't cover drugs.
All of us at Animal Radio® are doing our best to help out. After all, we're all in the same financial boat and don't want the pets to suffer because a medicine's cost is prohibitive. We made a deal with the top pharmacy benefits managers. Here's what we came up with:
- The Animal Radio® Pets & People Drug Discount Card is FREE.
- It offers 15-55% discount on pet medicines or uninsured human medicines.
- It's usable at almost 60,000 pharmacies, including Walgreens, Wal-mart, Rite-Aid, Target, Costco, CVS...all the biggies!
- Card is pre-activated and never expires.
- Great for small businesses that can't afford benefits for employees, or even your church or local Senior Center. We will gladly send you as many cards as you need.
- You can print out the FREE card online at: http://animalradio.com/Pets_People_Discount_Drug_Card.html
Or, if you would like us to mail you a free card, send a self-addressed stamped envelope to:
Animal Radio Drug Card
699 Paula Street
Morro Bay, CA. 93442
Please help spread the word. Your friends will thank you.
Print Your Free Drug Discount Card






Ask the Animal Radio® Dream Team
Listen to Animal Radio® LIVE every Saturday at noon eastern and Sundays at 5pm eastern on XM ch. 166 (America's Talk) or on any of the 102 AM-FM radio stations. Call with your questions toll-free 1-866-405-8405 or email yourvoice@AnimalRadio.com


Joints Care
Irene: Hi Animal Radio team, I love ur show! I live in Singapore so can't listen to ur show live but i catch podcast every week, please keep up the good work!
I have a one-year old female pug. I'm wondering whether walking up and down the staircase will cause harm to her joints or hips over time? I live on the 7th floor and usually take the stairs as I like to have some exercise, but wondering whether this is ok for my pug? Also would like to know whether it'd be a good idea to start her on some supplements for joints as a prevention? Would really appreciate any advice from Dr. Debbie! Thanks guys!
Dr. Debbie: Hi Irene! Walking the stairs shouldn't cause any joint problems on its own or increase her risk of arthritis. But make sure she stays lean, cause a chubby pug can more easily injure limbs with any activity.

And as always with our short-faced pug friends, closely monitor her during exercise to ensure she is breathing comfortably, and not gasping or struggling to breathe.

Research hasn't yet shown a preventative benefit to supplementing with glucosamine before arthritis occurs, but it certainly wouldn't hurt. However there is some research has shown that supplementing with omega fatty acids can help prevent onset of degenerative joint disease. So it might be worth considering a omega fatty acid (fish oil) supplement for preventative efforts.

Thanks for tuning in! Great to hear from our fans abroad!



Probiotics
Joan: Can I buy probiotics for my dog over the Counter?
Dr. Debbie: Hi Joan! Yes you certainly can by probiotics without a prescription. I look for probiotics that are developed & researched, and not mixed into "cure all"supplements. Price can matter so be suspicious of cheaper products. There is a lot of debate, and still more research needed to know specifically which probiotic bacterial strain is best. I suggest sticking to a good veterinary developed probiotic.....Fortiflora and Prostora are my favs.

Ask your questions of the Animal Radio® Dream Team. It's easy. Call in 1-866-405-8405 or email YourVoice@AnimalRadio.com or ask your question directly from the Animal Radio® App for iPhone or Android.


The NEW Animal Radio® APP is available for

Android and
iPhone! Get it NOW! Free Download.




Celebrate your pets right now at AnimalRadio.com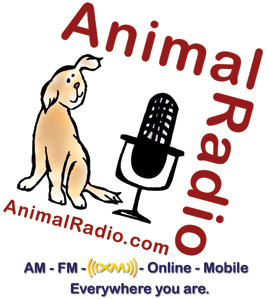 Get Animal Radio® Headlines emailed to you, or catch us on

Twitter and

Facebook.
"Like" Animal Radio® on Facebook - and win goodies for you and your pet.
Copyright 2003-13 Animal Radio®, its logo and Animal Radio Network(TM) are registered trademarks of Animal Radio Network LLC. All rights reserved. Submissions for newsletter, programming, editorial comments and opinions may be sent to: YourVoice@AnimalRadio.com. See our website for additional information.