Animal Radio® Show #744
Strange Pets
Occasionally we run into listeners with bizarre pets. This week, Nancy King tells us about her life with an Octopus. That's right. Not as cuddly as a dog, but perhaps as smart. Why would anyone want an Octopus for a pet? You'll find out this week on Animal Radio®.
Dogs Good For Our Hearts
The American Heart Association (AHA) has declared that pets, especially dogs, are good for a person's heart. Dr. Glenn N. Levine, director of Baylor University's cardiac care unit, said "pet ownership, particularly dog ownership, is probably associated with a decreased risk of heart disease." The AHA writes that owning a dog "may help reduce cardiovascular risk," perhaps due to regular walks and activity.
Open Wide
Dr. Peter Emily is a human dentist AND a wild animal dentist. One day you'll find him putting a crown in a person's mouth, and the next he might be doing a root canal on a polar bear. What happens when the anesthesia wore off one of his four-legged patients? You'll have to tune in to find out.
Going Postal

Dogs go postal in Los Angeles more than any other U.S. city. The U.S. Postal Service released its rankings of the best and worst cities for dog attacks on mail carriers. Los Angeles recorded 69 incidents last year. San Antonio and Seattle round out the top three worst cities. Wichita, Kansas is the safety city with just 20 attacks. Almost 6000 postal workers were attacked by dogs last year.
Listen to this Animal Radio® episode


Get $10 off coupon for FlexRx Joint Support NOW.
Animal Radio® Show #743
Fund A Pet Miracle
Stacey Nutini has taken crowd-funding to a new high! Her one person organization directs funds to those who need urgent veterinary care. She describes the kind of people that give dollars to help other pet owners and the vetting process.
Cleaning Up After Westminster
Jerry Grymeck has the unfortunate duty of cleaning up after a bunch of dogs. Where do the dogs in Westminster stay? Hotel Penn of course. And Jerry is the certified Doggy Concierge. He spills the beans and behind the show gossip.
Stolen Cat Food Results In Grand Theft
James Lawlor of Clearwater, Florida was charged with Grand Theft after attempting to steal over $300 worth of cat food from a local Wal-mart. Loss prevention staff had detained James Lawlor for loading up a shopping cart full of cat food and then walking to his car without paying. Lawlor explained to officers that he had done this in the past and that he steals the cat food to sell in what he calls "hustling."
Less Vet Visits = More Sick Pets
New studies show that pet guardians are visiting the vet less and usually with sicker pets. Why this down-turn? The costs associated with vet visits, vaccines and medications. Dr. Joel Ehrenzweig explains how you can keep your pet protected on the cheap.
....and of course, the Animal Radio® Dream Team is answering your pet questions toll-free at 1-866-405-8405.

Listen to this Animal Radio® episode
Animal Radio® Show #742
Lost Cat Pet Detective
How does someone become a certified cat detective? Kim Freeman became certified and now she helps cat owners find their lost furr-balls. She's even authored "How to Find Your Lost Cat." Kim will share her story and even give us tips on finding the lost kitty.
What Are The Odds?
Amram Shapiro spent the better half of a decade compiling "odds" for his book. He has a fascinating peek at the probabilities that govern every aspect of human and animal life. Odds are 5 to 1 you'll be hit by lightning before you're ever stung by a bee, wasp or hornet.
Pets Create Stronger Relationships and Bonds to Communities

A new study from a developmental psychologist at Tufts University has found that young people who take care of a pet tend to have stronger social relationships and bonds to their communities.
Taliban Adds Dognapping To Misdeeds
A military dog, that carries the rank of Colonel, has been taken from the United Coalition in Afghanistan. The Afghans don't keep dogs as pets. Their religion calls them impure. The Belgian Malinois is being fed chicken and kebobs by its captors, and is reportedly in okay condition.
Many Ways To De-Stress Your Pets

Pets get stressed out just like humans do. Whether your dog or cat suffers from separation anxiety, from fear of going to the vet, or from general stress as a result of a hectic home environment, calming your companion is an important part of maintaining her health. And, thankfully, there are many natural ways that you can help your pet unwind before the stress takes its toll.
Listen to this Animal Radio® episode
Animal Radio® Show #741
Our Pets Can Get Dementia
Dr. Jennifer Bolser confirms that our dogs and cats do indeed suffer from the same mental disabilities that humans do. From depression to OCD, some of the same medicines we use are also valid for our companion animals.
Connecting With Your Pet

Technology changes the way we live, usually for the better. Dave Clark created a device that allows you to connect with your pet while you're away, using a smartphone. This new gadget has raised near $80,000 on IndieGoGo, partly because of it's ability to dispense treats to your dog with a press of a button on your phone.
Didn't See That Bite Coming
A new dangerous Internet video fad is becoming more popular. The scenario is often a baby or child playing with a dangerous or aggressive dog. Dogtime's Nina Stively explains how the urge to create a viral video can put our children in harms way.
Recalled Treats Back On Shelves
Dog treats linked to hundreds of animal deaths and thousands of illnesses are returning to store shelves soon. Despite having no firm evidence of what caused the deaths and sicknesses, Waggin Train and Milo's Kitchen brand treats will be sold again.


Possible Jail time For Stealing A Cat
A New York woman is potentially facing jail time after refusing a plea deal for stealing a cat. Nancy Glassman admits to taking a cat named Cosmo from a bagel shop and driving it to a local animal shelter. She believed the resident cat was being abused because of sores on its ears and its scruffy looking fur. She was later arrested and charged with burglary.
Listen to this Animal Radio® episode

Animal Radio® Show Highlights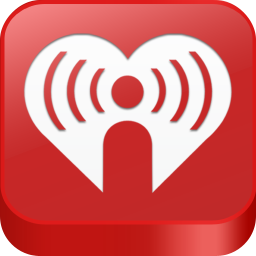 Animal Radio® is now on iHeart Radio!! Listen to full shows or Listen to highlights
Do Dogs Burp?
We get lots of questions for the Animal Radio® Dream Team. This one involves a dog that belches frequently. DR. DEBBIE says some breeds are "windier" than others.
Hear DR. DEBBIE Now

WWI Vet Saves 4lb Yorkie
World War I veteran BILL WYNNE found a 4 pound Yorkie while his was on tour. He befriended the pup and took it on 150 reconnaissance missions. Then he snuck "Smoky" back home to the U.S. - Hear the heartwarming story.
Hear BILL WYNEE Now



Animals Were Harmed
Special guest BOB BARKER says we shouldn't trust the "No Animals Were Harmed" stamp at the end of movies and TV shows. He claims that he knows of one incident where a horse was killed, yet the American Humane Association (AHA) still put their stamp of approval on it. It's no wonder, the AHA is lined its pockets with Hollywood dollars. Supposedly, AHA took $50,000 per movie for their endorsement. Hear BOB BARKER Now



Don't Dog and Drive
Here is just another reason you shouldn't leave your dog in a running car. This dog took of with the vehicle. You probably know how this story ends. Britt Savage reports.
Hear BRITT SAVAGE Now





House-training Your Cat
DOC HALLIGAN is back with another Swheat Scoop Minute. She has tips for house-training your cat to use the litter properly.
Hear This Story Now

Mummy Dog
Did you know ancient people also cherished their dogs. So it was no surprise when 'Mummy Dogs' were unearthed. BRITT SAVAGE reports.
Listen To This Report Now


Explosive Bite
A puppy that bit into a can of deodorant is responsible for a fire that caused $10,000 in damages. Here's another reason to keep cans away from your dogs. STACEY COHEN reports.
Hear STACEY COHEN Now


The Dog Won't Say
When a listener calls in and ask our animal communicator to ask the dog if his wife is having an affair. Well, how much can the dog really remember anyway. There is a test.
Hear THE DREAM TEAM Now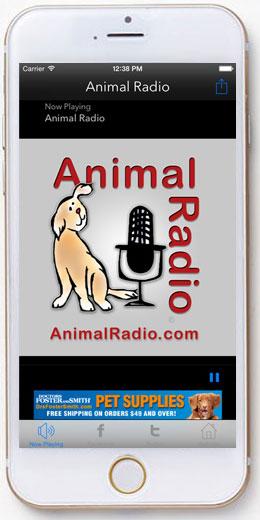 So many ways to listen to Animal Radio®. We're on 108 AM/FM stations, the Animal Radio® App for iPhone/Android, iHeart Radio, iTunes, Stitcher, Live365, TuneIn, Spreaker and Podcast. We're available wherever you are!

The Animal Radio® APP is available for Android and iPhone.
Listen on your schedule. Ask our Dream Team questions directly from the App. It's a FREE Download!
_____________________________________________________________________________________________________



Copyright 2003-14 Animal Radio®, its logo and Animal Radio Network(TM) are registered trademarks of Animal Radio Network LLC. All rights reserved. Submissions for newsletter, programming, editorial comments and opinions may be sent to: YourVoice@AnimalRadio.com. See our website for additional information.