Have you downloaded the free Animal Radio App for iPhone - Android - Blackberry? It's been updated and it's better than ever.
-Ask Veterinarian Dr. Debbie White and Dogfather Joey Villani your pet-related questions directly from the app.
-Get up to the minute news and recall alerts.
-Watch videos.
-Listen to current Animal Radio show or browse archives.

-Browse our knowledge-base.
-Call us directly on the Animal Radio App Hotline.
Launch the Animal Radio App at least four-times to be entered to win weekly prizes.




Animal Radio® Show #805


Is Your Dog A Genius?
Nat Geo's Dr. Brian Hare is hosting a three-part series devoted to finding the genius in your dog with interactive games you can play. Tapping into your dog's 'smarts' is easy as knowing the activities in which they exceed.
Smart Inventions For Pets
Scott Harris co-invented a cat feather-toy that can be remotely controlled from a smart-phone. They've installed 21 of these toys at shelters nationwide. With a click of a button, you too can play with the animals up for adoption - from the comfort of your own armchair.
School Allows Service Pit-Bull

A federal judge in Florida has ruled that a sweet pit bull name Stevie will be allowed to go to school with 7-year-old Anthony Alboniga, who has cerebral palsy. For the past two years though, officials at Anthony's school in Broward County refused to let Stevie come to school with Anthony, unless the company paid for a so-called handler to go with them, which the family could not afford.
Chimps Get Their Day In Court
Two chimpanzees will have their day in court under a law that up till now has only applied to people. New York Supreme Court Justice Barbara Jaffee has granted Hercules and Leo a writ of habeas corpus. They live in a lab at Stony Brook University of Long Island and have been part of research into how humans evolved to walk on two legs.
Cats Get To Post Pics To Instagram
Many pets have their own Facebook pages and Twitter accounts. Of course, there's a person behind them doing the work. Not for long. Whiskas Australia have created a wearable camera that goes on your kitty's collar, and it automatically takes pictures while and posts them to Instagram for you and your cat.
Listen to this Animal Radio® episode
Animal Radio® Show #804
How Serious is the Canine Flu?
It appears this year will be one of the biggest for canine flu. Many Chicago pet events, including the 20th Annual Bark in the Park, have been cancelled because this is ground zero. Some dog parks have posted signs warning dog guardians that they are entering at their own risk if their dogs have not been vaccinated. According to reports, more than 1,300 dogs have been affected by the disease in Wisconsin, Illinois, Indiana and Ohio. At least six of the dogs have died. AVMA (American Veterinary Medical Association) spokesperson Dr. Douglas Aspros has the information you need to keep your pet safe and healthy.
Bikers Against Animal Cruelty

This week's Hero Person is a whole bunch of people. We applaud the motorcycle riders that came together, after hearing about Michael Vick, to fight animal abuse wherever it rears its ugly head. Greg Belcher tells us the story behind the biker club.
New Pet Product Special Week 5
Animal Radio's New Pet Product Special concludes this week. Our #5 pick was Kitty Kush Catnip. #4 the Green Interactive Feeder. #3 pick, the VOYCE Activity Monitor. #2 the iFetch Ball Launcher. This week we're giving away our #1 pick, an Arlo Wireless Pet Monitor Camera to help you keep an eye on your critter from your phone or any computer. Phil Pyo shows off this amazing new technology.
Fun Pictures Find Pets Homes
The Humane Society of Utah has teamed up with photographer Guinnevere Shuster to come up with a better way and it worked. She put dogs in a photo-booth and let the shutter fly. The pictures turned out to be amazing and really showed off the individual dog's personalities. In fact, all the dogs in the shoot were almost immediately adopted
....and of course Dr. Debbie and Joey Villani are answering your pet-related questions, toll-free at 1-866-405-8405.
Listen to this Animal Radio® episode
Animal Radio® Show #803
Pot For Pets
Medical Marijuana for pets is a trending topic among pet-guardians and politicians. On this week's show, we'll be examining the pros and cons of medicinal Marijuana for pets suffering from cancer and even anxiety. Dem. Senator Tick Segerblom is sponsoring SB372 to make it legal to prescribe pot. Julianna Carella is already selling treats with hemp.
New Pet Product Special Week 4
Animal Radio's New Pet Product Special is in the final stretch. Our #5 pick was Kitty Kush Catnip. #4 the Green Slow Feeder. #3 pick, the VOYCE activity monitor. This week we're giving away an iFetch automated ball launcher to keep your pup occupied for hours. Denny Hamill explains how he came up with the stellar idea.
Pets for the Elderly
This weeks Hero Person matches seniors with adoptable companion animals. Susan Kurowski knows both the elderly and the adoptable dogs are winners in this scenario. She's saved thousands of animals running out of time at the shelters.
Must Love Cats
Would you believe that there is a company that says the most important quality it looks for in new hires is a "love of felines." And it's not a pet store or cat rescue or anything really associated with cats. It's an Internet solutions business in Tokyo called Ferray Corporation and it's actually taken in nine rescue cats to help employees unwind and increase productivity. If a worker doesn't have a pet, the Ferray Corp pays out a monthly "cat bonus" of about $42 to anyone who adopts a cat that needs a home.
First State to Ban De-clawing

New York is on target to become the first state to make de-clawing cats illegal statewide. Manhattan Assemblywoman, Linda Rosenthal, is championing the law that would make it illegal to de-claw domestic, exotic and wild cats, unless where absolutely, medically necessary. De-clawing involves actually amputating the first digit of each toe and can cause emotional and health issues for cats.
U.S. Made Jerky Treats Now In Question
Treats labeled as being made in the United States are tied to dogs being taken to vets with a rare kidney disease. The FDA says it's found that some of the products in question weren't made in China or with ingredients from China.
Listen to this Animal Radio® episode
Animal Radio® Show #802
Internet Rumors Quashed
Animal Radio Veterinary Correspondent Dr. Marty Becker examines the prolific rumors about Beneful pet food and topical Flea and Tick medications. The social media's desperate hyperbole can force a food company to sell for ten cents on the dollar.
New Pet Product Special Week Three
Animal Radio's New Pet Product Special is rounding its third week. Our #5 pick was Kitty Kush Catnip. #4 the Green Interactive Feeder. This week, Dr. Amanda Landis-Hanna introduces our #3 pick, the VOYCE band. This gadget monitors your pet's activity level. And yes, we have giveaways!
Posthumous Hero
This weeks Hero Person sacrificed her life, quite literally, to fund the rescue she started with her husband. There is no better hero than one that exchanges their life for the lives of creatures great and small. Christina Hamilton's husband Thayne will accept the honor.
Dog-napper Get Caught and Sued
A woman's dog in Seattle went missing while she was at a pub. After finding out who took her pup, the whole matter ended up in court. The judge found that a woman, Chris Riley, who had also been at the pub that night, had stolen the dog. Riley was not only found guilty of theft, but also ordered to pay $27,000 in damages.
New Cancer Treatment for Dogs

This may be the year of a new cancer treatment for dogs. TVAX Animal Health of Kansas has received $2-million more in financing to begin clinical testing in dogs this year. The company already has approval from the U.S. Department of Agriculture to sell its products to veterinarians for treating cancer in dogs, cats and horses. Over $1-billion is spent in the U.S. each year on treating cancer in pets.
Madrid Bands Killing of Stray Animals
Lawmakers in Madrid have passed a historic bill banning the killing of stray animals. The new law makes abandoning pets and euthanizing homeless dogs illegal in Spain's capital and largest city. The animal rescue and advocacy group El Refugio has been fighting for 19 years to make Madrid and the surrounding areas no-kill.
New Device Sends Alerts if Kids or Pets Left in Hot Cars
Nancy Dominguez is a mechanical engineering student at UT Dallas, where she came up with an invention that uses a thermometer, a wireless connection, and an infrared sensor, coupled with a motion detector that can see if something living is inside the car. Once the sensor recognizes that a person or animal has been left behind in the vehicle, it tracks the temperature. When the air inside the automobile nears a level that would be considered too hot or too cold, the gadget sends a text message to the driver.
Listen to this Animal Radio® episode
Pet Sector Nears 60 Billion
Top Dog at the American Pet Products Association, Bob Vetere is back to explain why the pet industry is exploding and how we spent $58 Billion. It should come as no surprise that pet-food comprises one-third.
New Pet Product Special Week 2
Animal Radio's New Pet Product Special is underway. We're featuring the latest in cutting-edge technology for your pets. We have giveaways for you! Dr. Roger Mugford is back to claim our number-two pick for 2015, the Green Interactive Feeder. This gadget will slow your dog down when it's dinnertime, preventing upset and bloat.
Gone Hollywood
Second-generation Hollywood dog trainer Teresa Ann Miller has trained the dogs and other animals you see in movies and TV. She was brought up on-the-set while her dad worked on such notables as The Beverly Hillbillies and Petticoat Junction.
Teaching Police How To Deal With Dogs
Utah's police department is the latest to add a program to its police academy to teach cadets how to deal with pet dogs. The program was championed by Sean Kendall, whose Weimaraner Geist was shot and killed by a police officer last year after coming into the dog's backyard looking for a lost child.
Secret Menus For Pooches
It turns out that many well-known restaurants have secret menus that cater to your pooch. You do need to make sure that your pet can handle some human-ish food before you order. For example, Starbucks will serve up a Puppuccinno. It's a small cup filled with whipped cream. Dairy Queen's Pup Cup is a little bit of vanilla soft serve, topped with a dog treat. If you're on the West Coast, there's In-N-Out where you can order a Pup Patty.
Listen to this Animal Radio® episode

Free Pets and People Drug Discount Card

You may already know how expensive pet medication can be. Especially when pet insurance doesn't cover drugs.
Animal Radio® wants to help out. We don't want any pets to go without the medicine they need.
Animal Radio® made a deal with the top pharmacies to save you up to 55%.
- The Animal Radio® Pets & People Drug Discount Card is FREE.
- It offers 15-55% discount on pet medicines or uninsured human medicines.
- It's usable at almost 60,000 pharmacies, including Walgreens, Wal-mart, Rite-Aid, Target, Costco, CVS...all the biggies!
- Card is pre-activated and never expires.
- You can learn more and print out the FREE card online HERE
Or, if you would like us to mail you a free card, send a self-addressed stamped envelope to:
Animal Radio Drug Card,
699 Paula Street,
Morro Bay, CA. 93442
Please help spread the word. Your friends will thank you.

Join Animal Radio® on Facebook for Wacky Wednesday! Win great prizes every week for your wacky pet pictures. Last month we gave out goodies from Dream Bones, Wham-O Pets, Pet Accoustics, Sturdi Products and more. Be sure to vote on your favorite Wacky Pet Pictures. Visit us on Facebook now. #WackyWed
Animal Radio® Show Highlights
Animal Radio® is now on iHeart Radio!! Listen to full shows or Listen to highlights

What it's Like to be a Veterinarian
Dr. Debbie talks about what it's like to be a Veterinarian and what she was like as a child.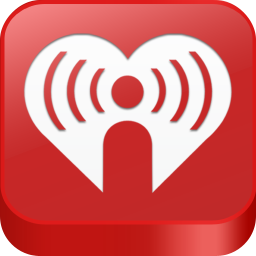 Listen Now

Internet Rumors
Dr. Marty Becker addresses Internet rumors about Beneful Dog Food and spot-on flea products.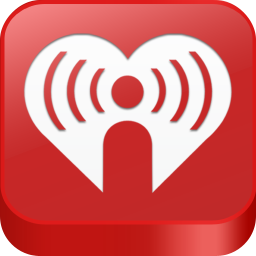 Listen Now

POT for PETS
Dem. Senator Tick Segerblom explains a bill he's sponsoring that would make it legal to prescribe medical marijuana to sick pets.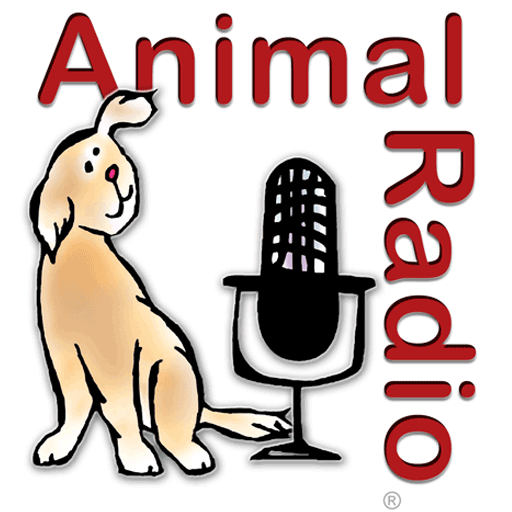 Listen Now


Canine Flu Report
Dr. Douglas Aspros from the AVMA explains just how serious this year's strain of the canine flu really is.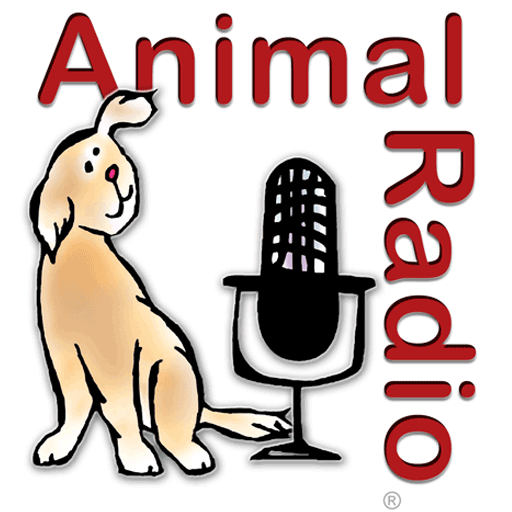 Listen Now

Unique Adoption Photos
Find out what a Utah shelter is doing to engage potential adopters.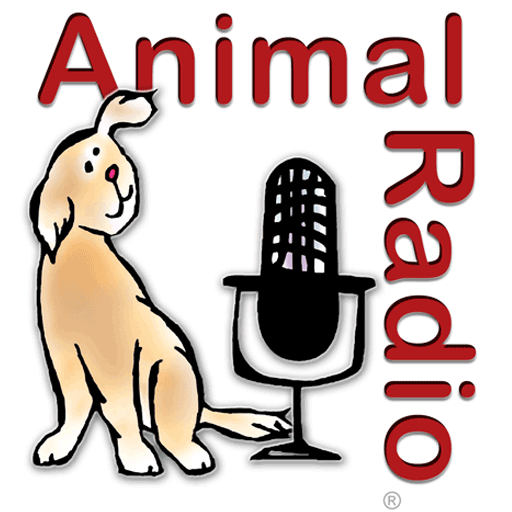 Listen Now
TailsInc May Pet Events Calendar
Janice Gork delivers the monthly pet events calendar.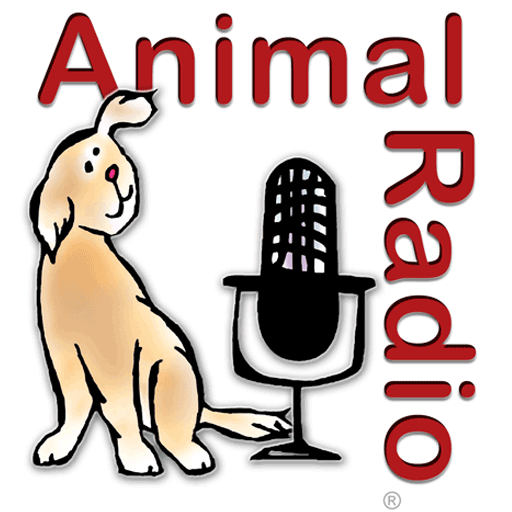 Listen Now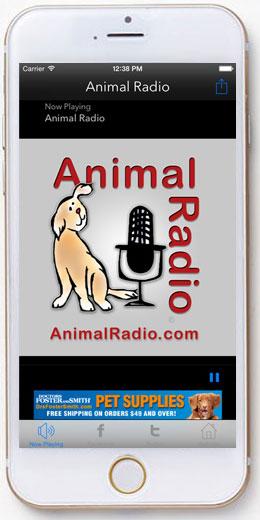 So many ways to listen to Animal Radio®. We're on 130+ AM/FM stations, the Animal Radio® App for iPhone/Android, iHeart Radio, iTunes, Stitcher, Live365, TuneIn, Spreaker and Podcast. We're available wherever you are!

The Animal Radio® APP is available for Android and iPhone. Listen on your schedule. Ask our Dream Team questions directly from the App. It's a FREE Download! It's made possible by Drs. Foster & Smith.
_____________________________________________________________________________________________________



Copyright 2003-15 Animal Radio®, its logo and Animal Radio Network(TM) are registered trademarks of Animal Radio Network LLC. All rights reserved. Submissions for newsletter, programming, editorial comments and opinions may be sent to: YourVoice@AnimalRadio.com. See our website for additional information.