Animal Radio® Show #770
Get Your Licks On Route 66
Do you remember "Winnie" from The Wonder Years? Danica McKellar is our special guest this week. She's the spokesperson for this year's Route 66 Adoption Tour. Together with Fido Friendly Magazine, we're going to find more forever homes for pets from LA to the Windy City.
Pets & Escalators Don't Mix
This might seem like a total no-brainer, but the San Francisco SPCA is urging dog guardians to keep their pets off escalators. The warning is prompted by an increase in the number of escalator-related injuries a month. The group says sometimes the injuries are minor, but in more than half the cases, surgery is required and comes with a bill of, on average, $4,000.
Inventor Hero
This week's Hero Person invented a chair for dogs that suffer from Megaesophagus, a disease that keeps dogs, cats and ferrets from digesting their food properly. Donna Koch created a seat that kept her dog, Bailey, in an upright position to allow for digestion. The dog's short-life prognosis lasted 13 years when Bailey died of an unrelated cancer. The dog's legacy lives on in the "Bailey Chair."
They Still Make That Stuff?
Flea Powder is still one of the methods available to rid your pet from the critters. But it can be horribly toxic. Joey Villani explains the different methods to lose fleas without harming your furry-friend. He also says the popular de-shedding tool, Furminator, can do more harm than you might think.
Great Work €¦ If You Can Get It
Funny-man Francesco Marciuliano is back. The creator of the Sally Forth comic strip has his latest follow-up to "I Could Pee On This," another kitty book called "I Knead My Mommy." The one sure thing is he is always a "laugh-riot" and a fun guest.
Sea World Can't Put Trainers In With Whales
Sea World has decided not to fight a court decision that keeps them from putting trainers into the water with killer whales. OSHA issued the citations in 2010 after trainer Dawn Brancheau died during a killer whale show at Sea World in Orlando. Brancheau's death was the focus of last year's documentary "Blackfish" which questioned whether orcas should be kept in captivity.
Bring Your Pooch to Dinner

Your best friend can now go with you to certain bars and restaurants, if you live in California. Governor Brown has signed Assembly Bill 1965 into law. It allows dogs to join their guardians at outdoor sections of food establishments, as long as the dogs are under control and not barred by a city ordinance or the restaurant owner.
Listen to this Animal Radio® episode
Animal Radio® Show #769
Pet-Friendly Housing
Standard Pacific Homes knows the 60-Billion-dollar pet industry has a place for homebuilding. 27 of their developments now include pet accouterments including a pet-spa and TV exclusively for Fido. Standard Pacific's Danielle Tocco explains what they're doing to cater to pet owners.
Heartworm Medication Causes Deaths
There are more worries about the dog heartworm medication Trifexis. So far, 965 complaints about dogs dying after taking Trifexis have been filed with the FSA over the last three and a half years. The drug's maker, Elanco, says it's sold 70-million doses and has found no link between the pill and any dog deaths.
Pet Oxygen Masks
Does one size fit all? The Animal Radio® Hero Person, Debra Jo Chiapuzio helps supply fire departments with life-saving oxygen masks for dogs and cats. She loves her job and has a great passion to teach others pet-first-aid.
No More Pet Piercing

Assemblyman Carmela Garcia (Dem. N.J.) has written legislation that would outlaw piercings and tattoos on cats and dogs. Inspired by a lady that pierced her "gothic kittens," Garcia feels this ban would stop a burgeoning fad.
Moving With Pets Can Be Pricey!
Apartments.com did the math in its 2014 Pet-Friendly Renting Trends Survey. It found that close to 80-percent of renters had to pay a deposit to have a pet and it was more than $200 per year in more than half the cases. About 64-percent of the people asked said they had a hard time finding an apartment that allowed pets even with a deposit.
Gorilla Depressed After Robin Williams' Death
I think we were all shocked by the death of Robin Williams a few weeks ago. So apparently was Koko, the amazing Gorilla that uses American Sign Language to communicate. She met Robin back in 2001. Koko heard her mentor, Dr. Penny Paterson, talking on the phone about Williams' death and she says Koko has been depressed and sad since that call.
Listen to this Animal Radio® episode
Animal Radio® Show #768
Pets In Space
Celestis Pet will shoot your pet's cremains into deep space, or to the moon, or even into orbit around the earth. The rocket and space technology company has been launching satellites and human remains for over a decade. Now, they want a piece of the 58-BILLION-dollar pet industry. Top Dog Stephen Eisele explains what you get for your $1,000. It's pretty impressive!
The Language of Dogs
TV Dog Trainer Justin Silver is back with his really funny friend, Dave Donnenfeld. Together they're 'righting' canine 'wrongs' wherever bad dogs and bad guardians need them. "Their new book is the Rosetta Stone of Doglish," says Animal Radio® host Hal Abrams.
Woman Does CPR on Bearded Dragon

When you love your pet, you love your pet, no matter what breed or species he or she is. That explains the actions of a woman in Oregon. Sherrie Dolezal runs a bearded dragon rescue and came home the other day to see one of lizards named Del Sol floating unconscious in the pool. She got him out, started pounding on her back and doing chest compressions. She finally started CPR and he started breathing again. Del Sol and Sherrie are now doing just fine.
Big Choices For This Week's Hero

When his agent asked, "do you want to act or do you want to save animals," after he kept missing auditions, he chose to dedicate his life to the creatures. That makes Leo Grillo, the founder of DELTA rescue, our 'Hero Person.' He has over 1500 animals on 115 acres. He doesn't adopt-out any of these animals because his statistics say owners keep their animals only 2.5 year on average.
Listen to this Animal Radio® episode
Animal Radio® Show #767
The Dog Park Phenomenon
Boston Globe TV Critic (a great gig if you can get it) Matthew Gilbert investigates the dynamics of dog parks. He didn't like dogs. In fact, he was afraid of them until his spouse introduced him to a dog that would forever change his view. Matt shares stories about the nutty fellow canine-lovers at his dog park.
Flea Wars
Animal Radio® Vets Dr. Marty Becker and Dr. Debbie are armed with flea-ridding tactics. Did you know that there are over a dozen different kind of fleas? There's a difference between "cat" fleas and "dog" fleas. Most importantly, how do we get rid of them for good? We've got answers.
Muffin's Halo
Our Hero Person this week invented a bumper, or better described as a 'halo,' that protects blind dogs from bumping into furniture and other obstacles. Sylvie Bordeaux was tired of seeing her blind dog bash into stuff. With needle and thread in hand, she created a genius product that is helping vision-impaired pups from being discarded to shelters.
New Uses For Unwanted Fur
Now a national organization called Born Free USA has come up with a fantastic idea. It collected unwanted furs and sent them to wildlife rehab centers in Texas. California and Missouri where they were cut into small pieces and used for orphaned babies and injured animals to snuggle in.
Declawing Is Major Surgery
The American Veterinary Medical Association has amended it's policy to clarify that declawing is a major surgery that should only be performed as a last resort to prevent destructive clawing, but it stopped short of suggesting a ban on it. The new policy stresses the importance of educating cat guardians about normal feline scratching behavior, alternatives to declawing and that declawing is actually the amputation of the first digit of the cat's toes.
Listen to this Animal Radio® episode
Animal Radio® Show #766
Bob Barker Back For Lucky 13
America's most recognized Animal Advocate, TV Host Bob Barker is back on Animal Radio® for his thirteenth time. This time he's Animal Radio's Hero of The Week. Spoiler Alert: He'll be talking about his upcoming TV appearance, revisiting his "Happy Gilmore" walk-on.
Day 30 Eating Dog-food

Dorothy Hunter made it to day 30 of eating dog food. It was all to prove a point about human-grade pet-foods. Animal Radio® checked in on her throughout her stunt. Now we find out what she ate on day 30. While Dorothy first human-meal was a big-fat-cheeseburger, she admits to a shinier and healthier coat.
Do Pets Feel Jealousy?
From the "Duh" Department, a new study reveals that dogs are indeed capable of feeling jealousy. Who paid for the study? You did. What's next? A study to determine if dogs dream? Anyone who lives with animals knows that they are capable of many of the same feelings humans encounter.
Getting Rid of Tear Stains
Joey Villani brings his years of expertise to help you get rid of your pet's tear-stains with stuff from your pantry. The Dogfather unselfishly shares the groomer's tips you can do inexpensively at home - much to the disappointment of your other groomer.
Divorce in a New Age
Divorce these days not only means splitting belongings and custody of the kids, it may also include visitation for the pet. In fact, that is now often the case when pet families are split-up. Vinnie Penn can't keep his mouth shut about this topic...or any other topic for that matter.
Dog and Baby
Bringing a human baby into your home requires lots of prep if you have pets. Dr. Debbie has what you need to know about introducing dog to baby so that your furry-friend will think of the screaming blob as a good friend. After all, you don't want your dog getting jealous?
Listen to this Animal Radio® episode


Welcome to new affiliates: KTRS St. Louis, KAST Portland OR., KZLS Oklahoma City,
WBCF Huntsville, WJLI Paducah, WWMR Columbus, KBYR Anchorage.


Animal Radio® Show Highlights
Animal Radio® is now on iHeart Radio!! Listen to full shows or Listen to highlights
Do Dogs Get Jealous?
If you're a dog guardian, you already know the answer. But for those that don't, we've spent taxpayer dollars to find out. Tammy Trujillo reports: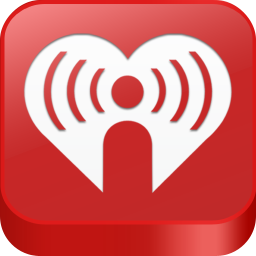 Listen Now

Pet Owner's Dating Website
Kris Rotonda created a dating website like match.com specifically for pet-owners. This gets personal for him.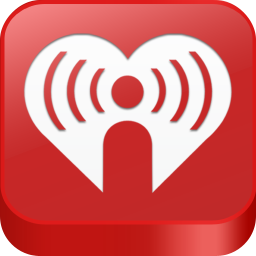 Listen to Interview Now

Dorothy Finishes 30 Days of Dog Food
We check in with Dorothy Hunter who spent the last 30 days eating dog-food to prove a point. What was her first human meal after this stunt?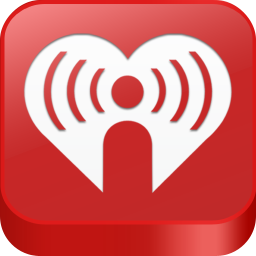 Hear Dorothy Now


Bob Barker's 13th Appearance
Thirteen is lucky for TV Legend Bob Barker He joins us for his 13th time guesting on Animal Radio®. THis time he picks up the coveted Hero Person Award.Hear Bob Barker Now


How Clean Is Your Dog's Mouth?
Is there any truth to the saying that a dog's mouth is cleaner than a humans? Didn't you just see your furry friend clean his genitals? Vinnie Penn comments:
Hear Vinnie Penn Now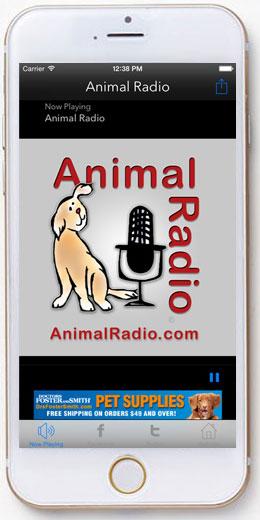 So many ways to listen to Animal Radio®. We're on 125 AM/FM stations, the Animal Radio® App for iPhone/Android, iHeart Radio, iTunes, Stitcher, Live365, TuneIn, Spreaker and Podcast. We're available wherever you are!

The Animal Radio® APP is available for Android and iPhone. It's made possible by Drs. Foster & Smith.
Listen on your schedule. Ask our Dream Team questions directly from the App. It's a FREE Download!
_____________________________________________________________________________________________________



Copyright 2003-14 Animal Radio®, its logo and Animal Radio Network(TM) are registered trademarks of Animal Radio Network LLC. All rights reserved. Submissions for newsletter, programming, editorial comments and opinions may be sent to: YourVoice@AnimalRadio.com. See our website for additional information.