Do You Tell Your Boss The Truth?
Dr. Sandra Grossman, PetLoss Partners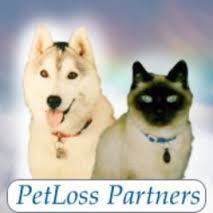 Losing a furry-companion can be as upsetting (if not more) than losing a human friend. But try explaining that to most bosses and they'll laugh in your face. However, more employers are beginning to include pet bereavement leave in their employment policies. Dr. Sandra Grossman has researched this movement and will explain.
Our pets unfortunately don't live as long as we do. Therefore, it is inevitable that we will face losing them during our lifetime. Losing a pet can be a very traumatic experience, especially when you try to explain it to others, in particular your employer, who may not be very compassionate to your loss.
Most pet owners think of their pets as their family, even as their children, and may mourn their passing more than they would a human relative.
The good news is that more and more companies are recognizing this and are starting to give their employees pet berievement leave. One such company is Kimpton Hotels & Restaurants, who are one of the pioneers in accepting animals into their hotels. Founder Bill Kimpton brought his border collie, Chianti, to work with him starting in 1981, and the company has since supported "the special relationship humans have with their pets" by welcoming employees' and guests' pets at its hotels and providing pet insurance and bereavement leave for its employees.
Other employers quietly grant bereaved pet owners time off case by case under other paid-time or sick leave policies. Still, many grieving pet owners don't ask for it because they're too upset or afraid of eliciting eye-rolls from co-workers.
Dr. Grossman states that unfortunately there are very few companies offering pet bereavement leave. While they are increasing, they are still far less than what should be. This forces many pet owners to lie about why they are not going in to work. You should already know how your employer would act in this kind of situation. Perhaps you've already dealt with a sick or elderly pet and needed tot take time off to take them on vet visits. This will allow you to gauge what your employer thinks abut taking time off for a pet. They may even say I understand, don't worry about it. Or, they may say they are going to have to dock you. If your employer says the latter, then that is the kind of employer who will most likely not understand pet loss.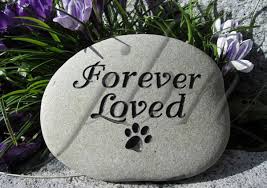 While Dr. Grossman doesn't encourage lying, she tells people that if you have to say a little white lie, that's okay. She says it's okay to take a personal day for the loss of a pet and just tell your boss that you're not feeling well.
One of the most important things to do when you lose a pet, Dr. Grossman believes, is to take time to care for yourself. There is no set time you may need for your grief, as it varies for different people. Nearly 1 in 3 people feel grief and sadness for at least six months after the death of a beloved pet, according to a 2009 study of 106 pet owners in the Bulletin of the Menninger Clinic, a peer-reviewed journal. About 20-percent exhibit the same numbness, shock, disbelief, guilt or anger as people grieving another person's death.
According to Dr. Grossman, the first three to four months are going to be the hardest time. It's important to be a little bit selfish. Most employers don't realize that when you lose a pet and you're having a hard time and you're not going to be the most productive. An employer may require the person to be there, but how much is that person really going to get done, so why not allow them to take a day or so off. They can use their sick days or personal days, and then be able to come back to work. While they won't be over their loss, at least they are able to function and get their work, done.
Dr. Sandra Grossman is a Pet Loss Counselor of PetLoss Partners in Los Angeles. Her connection with animals comes from growing up surrounded by pets and getting to learn the lessons they shared with her. She has her Ph.D in Organizational Psychology and spent 20 years working in the business sector. It was the loss of her Siamese cat "Mazel Tov" to lymphoma and her own need to heal that caused her to change career directions and enter the field of Pet Loss Support.




Traveling with Your Pet? You Need These Three Things!
Dr. Marty Becker, America's Veterinarian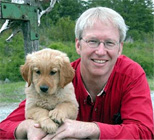 Animal Radio Veterinary Correspondent Dr. Marty Becker has three things you should bring when you travel with your pet. He'll help you curb the anxiety and motion sickness associated with pet travel, with items that you probably haven't thought about in the past.
If your pet is an easy, frequent traveler, this means that most of the time a trip in the car means it's someplace fun. You can be going through a drive-thru or just visiting someone. However, there are those pets that automatically associate a ride in the car to going to the vets. Dr. Becker states both anxiety and fear lead to stress and there are some really good all-natural, anti-anxiety medications on the market. You can ask your veterinarian for "chill" pills for your animals, including Anxitane and Composure Pro, which also work well for separation anxiety. Using these drugs can make that car travel so much easier for your pet.
But if you are going to the vet, do you want your animal to be "doped" up? Dr. Becker states that the proper medication will not dope them up. Think about yourself having one glass of wine after a long hard day. Just like one glass helps you relax and these meds do the same for our pets.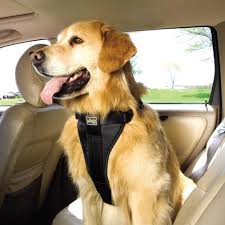 Another item you should have is anti-nausea medication. Unfortunately you can't measure nausea, as it is just inside your brain and stomach that you sense. So how can you tell if your pet is nauseous? They may lick their lips frequently or salivate. Most pets, if they haven't traveled very much, will be nauseous. This may result in just anxiety, where they don't actually vomit, but they are extremely stressed. You can ask your veterinarian for a motion sickness dose of an anti-nauseous medication.
The third thing is to bring your pet's medical records if you are going to be traveling. Just ask your veterinarian for a copy. You never know if you are going to have an emergency in another city or state, and you want that information quickly, especially if an emergency happens in the evening or a weekend and you can't get ahold of your regular vet.
Check out the websites Fear Free Happy Homes and Fear Free Pets.
Listen and Explore the Fear Free Expert Series




Pet Flipping - Seven Tips to Safeguard Your Pet - Dr. Debbie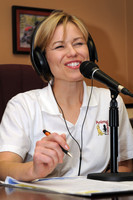 Pet lovers beware of the disturbing criminal trend called "pet flipping." This is when a person steals a pet or takes ownership of a lost pet, and then sells the animal. Pets are typically sold on the Internet to make a quick profit. The American Kennel Club (AKC) reports a rise in pet thefts.
Pet flippers most commonly target purebred dogs because they can fetch a high price, but even mixed breed dogs are at risk. Dogs are swiped from porches, fenced in back yards, dog parks, and cars. Some pet scams involve a person advertising as a pet sitter or trainer, who then disappears with your pet. Other scams involve someone who steals a pet and then responds to the lost pet ad, making money on rewards.
Top 7 Tips to Prevent Pet Flipping:
1. Don't Leave Your Pet Unattended
Avoid leaving your pet unattended, even in your own backyard. Don't leave your pet outside of stores or coffee shops. Tying your dog's leash up while you run that quick errand can give a thief the few minutes he needs to snatch your pet while you step away. Keep a watchful eye on your dog when visiting dog parks.
2. Get Your Pet Microchipped
A microchip is one of the best tools to reunite lost pets and serves as legal proof of ownership. Be sure to keep your contact information up to date with the microchip company.
3. Use GPS Collars
A GPS collar allows you to track your dog's movement minute by minute. These units can help you find your pet quickly if lost, but are of little use if a pet flipper removes the collar. I use the Tagg Pet Tracker for my dog and like that I can locate him to a precise location with my smart phone.
4. Get Your Pet Spayed or Neutered
Dogs that aren't spayed or neutered are especially prized targets to thieves since they are perceived as a money-making opportunity. Spaying and neutering also decreases the desire to stray and is good for your pet's health.

5. Research Pet Services Carefully
Before signing on for pet sitting or dog trainer services, research the business person's reputation with the Better Business Bureau. Ask your veterinarian for a referral to a reputable pet professional. Request references before using a new pet service.
6. Buyer Beware
Be cautious when buying a pet online and only use reputable breeders. Check out a breeders standing with the AKC and breed clubs. Be wary of individuals that lack documentation of breeding or veterinary health care records.
7. Sign Up For Doggie Facial Recognition Apps
High-tech facial recognition technology is now available to identify and track down lost pets with services like Finding Rover. Use your iPhone to download the app at http://findingrover.com. Upload your pet's photo in their database, and promptly notify Finding Rover if your pet is ever lost.
Pet flipping is so heinous because it exploits the cherished relationship between family and a beloved pet. Share this information with fellow pet lovers to spread awareness and halt this criminal trend.
Featured veterinarian known as "Dr. Debbie" on national pet radio program, Animal Radio. Ebook author of "Yorkshire Terriers: How to Be Your Dog's Best Friend"; "Pugs: How to Be Your Dog's Best Friend"; "Mini Schnauzers: How to Be Your Dog's Best Friend"; and "Shih Tzu: How to Be Your Dog's Best Friend." Dr. Debbie's books.




Animal Radio List
Robert Semrow, Pet World Insider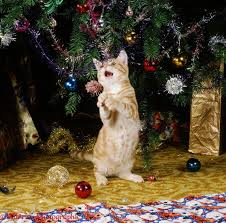 These holiday traditions can land your pet on the naughty list and you at the vet's office:
Decking The Halls
Decking the Halls With Boughs of Holly can be very dangerous for our pets, so you may want to skip that tradition all together and just stick to the Fa La La La Las!
Mistletoe and Holly
Mistletoe and Holly make for great songs and imagery during the Christmas Holidays, but if ingested by our dogs and cats, these can lead to some severe internal issues. So make sure that if you're going to use them do so with care and vigilance. Check daily to make sure that they're still where you put them and haven't gone missing.
Christmas Trees
Christmas Trees are a holiday tradition for most of us. This can bring several things that responsible pet parents must take into consideration. Start with the bottom. The water reservoir is so tempting for most dogs and cats. The problem is that the water may contain bacteria, additives and other preservatives that are used to keep the tree fresher longer, but can also cause problems for our pets. One simple solution may be to put a small amount of chicken wire or screen over the opening of the water basin.
Ornaments make the Christmas Tree something to remember. Unfortunately for our pets this can also be something very tempting. They see what might appear to be new toys to play with, hanging on branches that they can reach with relative ease. So be sure to have an ever-watchful eye on the ornaments, especially those on lower and easier to reach branches. If you have glass ornaments, be extra vigilant, because they can fall and break, causing additional dangers for our pets.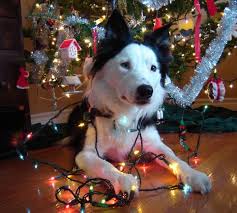 Christmas Lights
Speaking of sparkling Christmas Trees, lets not forget Christmas Lights. These blinking and flashing lights add beauty to the tree, but raise the curiosity level, especially for our cats. Be sure to keep these off easier to reach branches, and as always, watch and see how your pets react to these new introductions to their environment. They're going to be curious. The bigger concern is where and what that curiosity leads to. If you see them engaging the tree to get at ornaments, lights or even water reservoirs, redirect them. Make sure hey know that its to look at, not to paw at or chew.
Potpourris and Candles
Potpourris and Candles can certainly set the mood with wonderful scents. However, use caution when doing so with pets in the home. Remember our pets have a much higher smelling ability and this increase in unique scents is definitely going to raise their awareness and incite investigations into what can potentially be dangerous for our four-legged friends.
So decorate with caution and care - and do it with an eye towards the safety of your pets. Lets not find our pets on the naughty list or find ourselves at the vet's office for something so avoidable this Holiday Season.
Share your pet tips on our Animal Radio Facebook Page.




Animal Radio News - Lori Brooks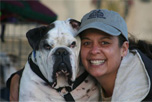 Retired Military Returned to Handlers in the US
Former President Obama signed a gigantic defense-spending bill. So what did that have to do with animals? Included in that bill was a provision that allowed U.S. military dogs to be returned to the United States upon their retirement and gave their military handlers first chance to adopt them! Previously, U.S. military dogs could be retired overseas, which made them civilians and thus ineligible for military transport home to the U.S. The American Humane Association estimates each military dog saves the lives of between 150-200 servicemen and women by detecting IEDs and hidden weapons. It's a bonus that reuniting working dogs with their handlers can help both veterans overcome wartime trauma and readjust to civilian life.
World's Largest Cloning Factory
The world's largest animal cloning factory is in China, with plans to churn out pets, police dogs, racehorses and beef cattle, to be sold on the open market on an industrial scale. It's estimated it has the capacity for more than 100,000 cattle embryos a year with plans to expand to one million. A joint venture between the two companies involved started China's commercial cloning, producing Tibetan mastiff puppies.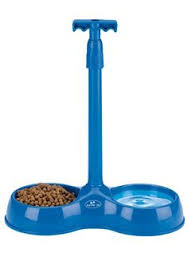 Gifts for the Elderly Pet Owners
Millennials outnumber the older generation, but boomers were the ones that made cats and dogs part of the family. Here's a few things you can buy as gifts for the older person with pets who already has everything: A short leash with a fat handle allows older people with joint issues to have a better grip. Raised food bowls, which help dogs, but also keep older owners from having to bend down too far. Of course, cats can be trained to jump on a counter for meals. Lightweight cat litter which might not sound like a great gift, but they will surely be thankful to you the next time they're at the store and don't have to lug a 20 pound box of litter out to the car. You can also get automatic scooping litter boxes; stickers for on their doors that let firefighters or paramedics know what pets are in the house; or a pooper-scooper service for the winter months so they don't risk falling!
Children With Pets Have Less Anxieties
A study validates the finding that having a dog to cuddle up to and play with is good for children as they are less likely to suffer from anxiety because of it. The study included more than 350 children between four and 10 who had a dog in the family and found out that out of 58-percent of children who had a dog, only 12-percent tested positive for anxiety in comparison to 21-percent of the children who did not have a dog. According to National Institute of Mental Health, anxiety disorders affect at least one in eight children. Certain research results have also suggested that if anxiety in children goes untreated it can result in poor performance in school. Experts say Childhood Anxiety is a huge mental health problem in the U.S. and anything they can do to lessen anxiety or prevent its development would have a huge impact on the mental health system.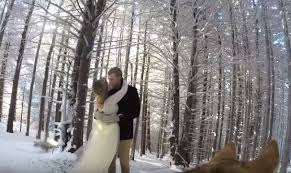 Dog Shoots Wedding Video
Here's a video to check out if you haven't seen it yet. On their one-year anniversary, this couple released the most beautiful wedding video to ever be filmed - by a dog. Josh and Addie Burnette strapped a GoPro camera to the collar of their dog Ryder on their wedding day. The result? A two-minute video capturing the most important moments of the day from a "dogs eye view."

Listen to the entire Podcast of this show (#1201)