Hotlips Houlihan Returns
Loretta Swit, SwitHeart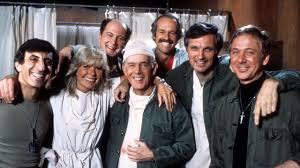 Loretta Swit (M*A*S*H) is back to tell us about her childhood pet, her faux fur jacket and most importantly, her new book of original watercolors she painted. Surprisingly, Loretta's parents didn't foster her artistic side. Hotlips continues to speak out for the animals.
Award-winning actress and activist, Loretta Swit recently published a new book called SwitHeart: The Watercolour Artistry & Animal Activism" with Mies Hora (Ultimate Symbol) in conjunction with the 45th anniversary year of M.A.S.H., and the role that brought her international acclaim as Major Margaret "Hot Lips" Houlihan and for which she won two EMMY's.
According to Loretta, 'SwitHeart' combines all of her loves and passions together. Her watercolors have been either commissioned or on spec and then auctioned off at fundraisers to benefit the animals.
What many fans may not know about the multi-talented Loretta is that she has been an artist from age six, when she won her first art prize. She tells us that she has been painting, doodling and sketching ever since she could remember. She mentions that her parents did not encourage her artistic talents and did not understand her at all. Her mother was constantly telling her to go outside and play like, "The other children," because her mother understood that. However, her mother did not understand this chubby little blonde kid at the dining room table drawing, painting and sketching. Loretta says, "I didn't care about hopscotch, so much as I cared about making a painting!"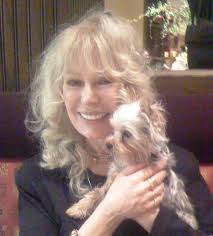 Loretta was always an animal lover and tells us of an unhappy story about her first dog. It was where she learned about what she wanted to do with her life. One day her father took her little dog for a walk and the dog never came back. She wants everyone to know that her father was not a cruel man and doesn't want to paint that picture, but he just didn't know better. She says it was a very traumatic experience for her.
Loretta says back in the day, people "got rid" of unwanted animals in many inhumane ways. This has made her passionate about knowledge and a big part of what she does is education. She teaches children about spaying and neutering so that at a certain point those kids will be teaching their parents. She also wants to get the word out about the cruelty of puppy mills.
But it doesn't end there for Loretta. She also feels people need to know about the animals that died to make fur coats. If you have this knowledge before you walk into a department store that sells real fur and you do the math, you think that's not what I want to do and that's not who I am. Then you learn about the positive values of fake fur. For example, they need no storage, they are just as warm if not warmer, and we have come so far with how beautiful faux fur looks.
People can't tell the difference between real and fake furs, and Loretta mentions one coat that she has that is so smashing it looks real. Fortunately people don't mistake Loretta with wearing real fur, because they know enough about her. However, she mentions an incident that just happened at an airport where a woman came over to admire her coat and said it was very gorgeous. In return, Loretta replied, "You do know it's fake?" The woman couldn't believe it and wanted to feel it. To Loretta, that was a WIN. Fortunately fur coats aren't as fashionable as they once were, but people still wear them.
SwitHeart documents her animal portraits along with descriptive anecdotes about each and her extensive philanthropic work, in 65 full color painting and drawings. Loretta even has some of her own animals in the book and tells us that the Jack Russell on the cover is from Bideawee, one of the largest rescues in Manhattan.
Proceeds from SwitHeart go to the SwitHeart Animal alliance Foundation, which will then be donated to charities and programs that are as dedicated, as Ms. Swit is, to ending animal suffering and cruelty. Two of these organizations are Farm Sanctuary, where animals can live out their lives and Search Dog Foundation, who rescue dogs that in turn are trained to rescue us!
Loretta has devoted decades to animal-related causes and is a strong advocate for animals and animal rights and is a true champion of the animal kingdom!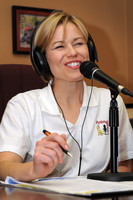 Dogs Get The Flu Too - Canine Influenza - Dr. Debbie
Can you give your dog the flu, or catch it from him? No way. But dogs can become infected with their own strain of canine influenza. With much attention on the tough human flu season, it's a good time to talk about the differences, and similarities, between human and canine influenza.
What is Dog Flu?
Canine Influenza, also known as H3N8, is a relatively new dog virus identified in 2004.The disease mutated from a strain of the equine influenza virus and was first detected in racing greyhounds. Canine influenza has migrated across the country and infections have been detected in 39 states, with heavy reports in recent years in New York, New Jersey, Florida and Colorado. However, some areas of the country have yet to report a single case of canine influenza.
Although the human flu peaks in winter seasons, canine influenza doesn't show seasonality; rather dogs can acquire canine influenza all year round.
The Illness
A dog sick with canine influenza develops respiratory infection signs similar to kennel cough that last three to four weeks. Symptoms include coughing, gagging, sneezing, runny nose and high fevers up to 104-106 degrees. Normal dog temperature ranges 101-102 degrees Fahrenheit.
Most dogs infected with canine influenza will get sick and recover. But like the human flu, fatalities can occur. Approximately 5-percent of canine influenza infected dogs may die, usually to secondary pneumonia. Older pets, pups, or those with chronic illness are more likely to develop pneumonia than the average healthy dog.
There isn't a specific treatment for dogs infected with canine influenza, but most dogs recover with supportive care including good nutrition, rest and maintaining adequate hydration. Severely ill pets with secondary bacterial pneumonia may be hospitalized and treated with IV fluids and antibiotics.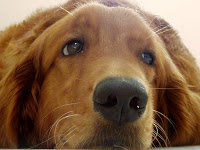 Dog Flu Transmission
Dog flu is similar to human flu in that it is spread by aerosol transmission as well as through contact with contaminated items. Since dogs don't cover their cough or sneezes, the virus is easily carried through respiratory droplets to other dogs and items in the immediate area. Any place that canines frequent, or spend time around, can become contaminated by infected dogs - that includes water bowls, surfaces and even human hands.
What do you do if you notice your dog's play pal is coughing, sneezing and has a runny nose? Separate your dog immediately and closely monitor your dog for symptoms for 7 days - the time it takes for symptoms to appear after exposure to the virus. If symptoms develop, call your veterinarian.
Pass that timeline and you are probably fine. But don't forget that 10 to 20-percent of infected dogs will shed the virus, but never show any symptoms of illness. These apparently healthy carriers can go on and spread the infection to other dogs without ever becoming ill.
Vaccination and Prevention Steps
A vaccine, produced by Merck, is available through veterinarians for canine influenza. But just like the human flu vaccine, it doesn't guarantee your dog CAN'T get sick. However the vaccine is helpful in decreasing the severity of infection and decreasing the spread of virus.
Vaccination for canine influenza isn't recommended for every dog at this time. Lifestyle and geographic location influence an individual dog's risk of acquiring canine influenza. Dogs that frequent high-density dog areas are at increased risk of canine influenza and are candidates for vaccination. So if your dog goes to areas like the dog park, trainer, groomer or boarding facility, ask your veterinarian if vaccination is a good idea.
Don't think you have to keep your dog locked in the house forever to hide from canine influenza. For most dogs, the risk of contracting canine influenza is quite small. Good sense and preventative steps are useful to avoid dog illness. These include quarantining new or sick dogs, using good hygiene through disinfection and hand washing and avoiding unnecessary contact with suspected infected dogs, especially if your dog is young, old, or has a compromised immune system.
What Should Pet Owners Do?
Flu awareness and preparedness makes good sense - for both people and pets. But remember that there are other causes of canine respiratory disease. So just because you hear a cough doesn't mean your dog has the flu. Ask your veterinarian about your pet's individualized risks for acquiring canine influenza.
For more information about canine influenza visit the CDC (Centers for Disease Control and Prevention) or Merck.

Featured veterinarian known as "Dr. Debbie" on national pet radio program, Animal Radio. Ebook author of "Yorkshire Terriers: How to Be Your Dog's Best Friend"; "Pugs: How to Be Your Dog's Best Friend"; "Mini Schnauzers: How to Be Your Dog's Best Friend"; and "Shih Tzu: How to Be Your Dog's Best Friend."




3 Pet World Trends To Know About in 2017
Robert Semrow, Listomania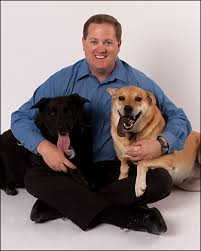 2017 is here and it's time to look in to my crystal ball and make some predictions on a few of the important trends that will enchant and enhance the pet world this year.

To begin with, we will be bombarded with terms that try to convince us that the nutrition choice we are making for our pets are the best, some with substance and some that are just marketing. Terms like all natural, holistic, human grade, balanced and my personal pick for the term to be most overused in 2017 is Super Foods. What are Super-Foods? If you look it up in a dictionary you may find something like the following: a food that is considered to be very good for your health and that may even help some medical conditions or that a super food is a nutrient-rich food considered to be especially beneficial for health and well-being. Who doesn't want that for themselves and their pets? Does anyone want Not-So-Super-Foods or highly average foods? Nutritionists, scientists, researchers and more will also point out that there doesn't seem to be any scientific evidence that something is super compared to very healthy. Still, even I love pointing to Super-Foods as a cut above and extremely healthy. So, I'm on board. Bottom line is that if it increases health and wellness, I'm for it. So 2017 will include finding which Super-Foods your Super-Pets can have and enjoy.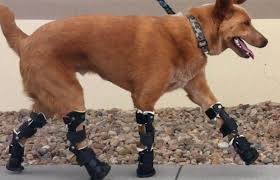 Next up is technology. Technology was everywhere in 2016 and brought us better toys, better medical devices, better tools and much more. The pet world saw improvements in technology, materials and outcomes from the things we bought for our pets in 2016. It will continue to explode in 2017. It is exciting to see some of the medical advances that are bridging from the human world to the pet world and visa versa. Additionally, technology is playing a huge role in the development of new products, product materials, interactive devices, artificial appendages for pets and so much more.

Finally, The Niche Pet World is going to explode. From exotic pet to exotic services to specialized solutions, the niche world is ramping up. We will continue to see niche services like specialized grooming, nutrition, daycare, travel and more all to serve specific types and breeds of pets. And it's no longer looked on as a "cute idea" or frivolous hobby. No, it is smart business to segment and niche out your pet business. People care about their pets and are not afraid to care for, indulge or even spoil them with things and services. You can find behaviorists, travel agents, spa services, concierges and more specialized services than you might believe exists and that will only grow in 2017.

2017 is going to be a great year for the pet world. Most importantly, it's here and what you do with your time and your pet is all that matters. Give your pet the love, attention and maybe a few spoils this year and make it their best year ever.

Share your 2017 Pet World Trend suggestions on our Animal Radio Facebook Page.




Tails Inc. Pet National Events for January 2016
Janice Gork, Tails Pet Media Group, Inc.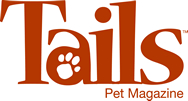 Passionate about rescue and adoption, Tails Pet Media Group, Inc. was founded in 2000 by Janice Brown. What started as a magazine, is now a mission! Tailsinc.com is an interactive website and online community committed to connecting the animal welfare community with the general pet-loving population. Tails Inc. features expert knowledge, advice, pet product reviews, local resource guides, community event news and monthly contests, in order to promote and encourage people to live responsibly with their pets.
Here is a list of upcoming January Events around the Country:
WHAT: 14th Annual Polar Bear Plunge - join surprise celebrity plungers!
WHO: Humane Society of Washington County
WHEN: Saturday, January 14 - Noon
WHERE: Greenbrier State Park, 21843 National Pike, Boonsboro, MD
COST: Donations encouraged; incentives the more you raise!
INFO: Visit Website
WHAT: Critter Cinema: Calling all animal-loving, pizza & popcorn-eating, movie-watching kids ages 5-10! End the week by getting cozy with kitties & puppies, enjoying a special movie. Kids are encouraged to bring a sleeping bag, pillow and PJs.
WHO: Louisiana SPCA
WHEN: Sat, Jan 14, 6 - 9:30 p.m
WHERE: Louisiana SPCA, 1700 Mardi Gras Blvd., New Orleans
COST: $35 per child
INFO: Pre-registration required. Visit Website
WHAT: 8th Annual Shelter Shiver: Take a dip in Lake Michigan to show your support for the animals! Shiver Swim (full plunge) - Chicken Dip (ankle deep stroll) - I'll Meet You at the Meltdown (virtual participant) After the plunge, prizes will be awarded in the warmth of Joe's Bar located at 940 W. Weed Street in Chicago. Complimentary appetizers and juice / sodas will be served along with drink specials for all participants.
WHO: ALIVE Rescue
WHEN: Sun, January 22, 10am - 12:30pm
WHERE: North Avenue Beach, 1600 N Lake Shore Dr, Chicago, IL
COST: $25 registration fee includes - ALIVE Bags full of goodies and coupons as well as a special gift noting you "survived" the Shelter Shiver
INFO: Visit Website
Want to list your event for free? Click here. Please note that non-profit events (fundraisers, adoption events, etc.) will be listed for free and for-profit events will incur a fee. Please email the advertising team if you wish to advertise your for-profit event in their directory.
Tails has local focus, but national reach - with magazines in 10 different cities across the United States, and 150,000 issues printed per month, 12 times a year, and an ever-increasing audience of over 1 million people. Pet lovers can pick up their free magazine at pet-related businesses and vet offices, grocery stores, health clubs, bookstores, coffee shops, restaurants, libraries, park districts, and other "mainstream" locations. Currently they are in over 10,000 individual locations.
To find out where you can get a copy of your own, send an email to locations.




Animal Radio News - Lori Brooks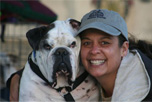 Judge Rules Dogs Are Property
A Canadian judge has ruled dogs are property and cannot be considered in the same vein as children in a scathing decision blasting a newly separated couple for a "ridiculous" attempt to use the court system to settle custody dispute over two of their three dogs. The childless couple, who separated after 16 years of marriage, turned to the court system earlier this year to settle a feud over where two of their three dogs would live. The husband, who wanted to keep one of the couple's three dogs, made the appeal to the court. Lawyers for the wife described her estranged husband as a "cat person" and pushed the court to consider the matter as they would any other custody issue, urging the judge to allow the dogs, ages 9 and 2, to live with her and grant visitation rights to the husband. But the judge said a dog is a dog and roundly rejected any similarity between children and pets. By law it is property, a domesticated animal that is owned. He pointed to the differences in how society treats dogs and children to explain his reasoning and said we tend not to purchase our children from breeders and we tend not to breed our children with other humans to ensure good bloodlines. The judge likened the matter to being asked to rule on what the couple should do with other joint property they may own. "Am I to make an order that one party have interim possession of (for example) the family butter knives but, due to a deep attachment to both butter and those knives, order that the other party have limited access to those knives for 1.5 hours per week to butter his or her toast?" Ultimately he dismissed the application, telling the pair to settle the dispute themselves and leave the court to deal with more serious matters.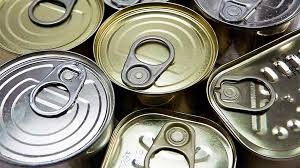 Canned Food Found To Increase BPA in Dogs
Bisphenol A (BPA) is a widely used industrial chemical found in many household items, including resins that are used to line and inhibit corrosion of metal food cans. Now, researchers at the University of Missouri Veterinary School have found that even short-term feeding of canned dog food resulted in a significant 3-fold increase in the level of BPA in dogs. They also found increased BPA in dogs directly corresponded with unfavorable gut bacteria and metabolic changes in the dogs they analyzed.
Ducks Like Laser Toys Too
Surely you have seen videos of cats chasing laser dots. Now we find out a laser pointer can also be a good toy for a duck. There is a YouTube video where a duck was having a great time chasing the light from a laser pointer underneath the water in a fountain. The video shows this mesmerized duck wildly going after a green laser pointer light while pecking its beak and diving underwater in hopes of capturing the moving target. You might want to try this is you have pet duck.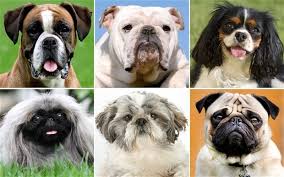 AVMA Hopes To Stop The Breeding of Animals With Certain Traits
When the regular winter session of the AVMA (American Veterinary Medical Association) House of Delegates convenes in Chicago, one of the items delegates will consider adopting is a policy stating the association's concern over breeding dogs, cats and other companion animals which have inherited traits that can be passed on and negatively impact the animal's health and well-being. Some of those inherited conditions include brachycephalic syndrome, which you see in the "smooshed" faced breeds like pugs and bulldogs and some joint diseases, bone deformities, heart and eye conditions or poor temperament, which is seen in animals with Springer Rage Syndrome. The AVMA's Animal Welfare Committee believes the veterinary profession should advocate against the deliberate or careless breeding of animals carrying genes known to produce suffering, serious disability or premature death in companion animals. As the committee explained, the policy would clarify the expectations of the AVMA and support veterinarians working with their clients to advocate for responsible breeding practices. The committee adds that, "Traits which significantly compromise welfare will continue to arise in a wide range of companion animals" and it hopes the policy, if approved, will support productive collaborations between the AVMA and other veterinary, breed and pet industry groups to reduce inherited disorders and discourage faddish extremes of conformation.
Man Sues After Pet Squirrel Attack
A contractor is suing a Virginia couple for $90,000 for injuries he says were caused when their pet squirrel attacked him, resulting in bites and scratches to his leg and hand. According to the paperwork filed by the contractor, the couple was keeping the animal as a pet, but the homeowners say they have never had a pet squirrel and that the attacker squirrel lived outside in their neighborhood, but was never indoors with them. Like most towns, the city does not allow residents to keep wild animals without a permit.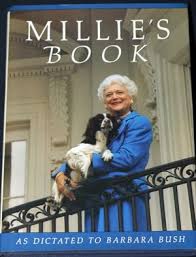 Pet or No Pet in the White House?
We've been talking about pets and the presidency over the last few weeks as we get closer to inauguration day, and here's a few more tidbits of information about pets in the White House that may be news to you. Did you know a book written by former First Lady Barbara Bush in the first-person voice of her springer spaniel, Milly, has outsold the memoirs of both the Former First Lady and husband, Former President George H.W. Bush? Even before taking office, the Obamas generated a tidal wave of positive coverage by announcing that, win or lose the election, the Obama girls would be getting a dog. And today, Bo and Sunny are so popular that the two Portuguese Water Dogs have official White House schedules, which Michelle Obama approves at the beginning of each month. But when President Elect Trump takes office next week, there will be no pets in the White House for the first time in more than 150 years. What explains Trump's pet-less-ness? No one knows for certain, but it could possibly be that Trump is a self-proclaimed "clean hands freak." He hates shaking hands. Maybe that's because a whopping 33-percent of Americans don't wash their hands after going to the bathroom and 70-percent don't use soap if they do wash up after relieving themselves. But, back to pets, it's not looking good that we will see one in the White House.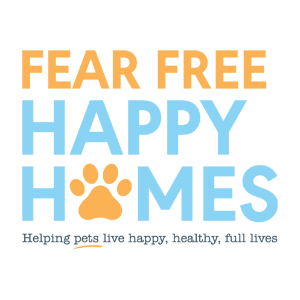 NEWS UPDATE brought to you by Fear Free. "Take the 'pet' out of 'petrified'" and get pets back for veterinary visits by promoting considerate approach and gentle control techniques used in calming environments.

Listen to the entire Podcast of this show (#893)