Charm School For Wayward Cats
Shawn Simons, Kitty Bungalow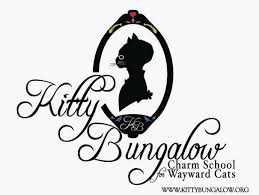 Shawn Simons said she accidentally started herding and domesticating feral kittens for adoption. What began as a hobby has turned into one of the best rescue stories of the decade. Shawn is making a difference for feral and homeless feline across Los Angeles county. She even enlists high-profile celebs to help with her cause.
Shawn Simons is the Headmistress at the Kitty Bungalow Charm School for Wayward Cats. It all started when Shawn moved into her 100-year-old craftsman home, only to discover a number of stray feral cats living in her shed.
Kitty Bungalow Charm School for Cats deals 100-percent with feral cats. Shawn admits to being into themed parties, and just kind of ran with it for her organization. Her organization works to socialize feral kittens and has done around 400 adoptions a year. They will reach 1,000 adoptions in 2016. They also do 1,000 free spays and neuters.
Feral cats are cats that haven't had a lot of human interaction. Most of them don't have any human interaction and have a "colony manager" who feeds them.
Human hands have also never touched the offspring of these feral cats that are being born under bushes, in alleys and even under cars. Unfortunately their feral mothers teach them to be afraid of humans. Shawn calls these "hissy" kittens.
Shawn mostly works with these hissy kittens. She states that kittens are the most killed animals in shelters, not the 14-year-old dog that doesn't have a home. Kittens 8 weeks and younger represent 76-percent of all animals killed in the Los Angeles City Shelters.
It is possible to work with these hissy kittens at a young age to socialize them. The rule of thumb is that they had to be separated from their mothers at around 4 to 6 weeks of age, with people saying that after 8 weeks it can't be done. Shawn says they stretch that timeline and can even work with kittens up to 4 months of age.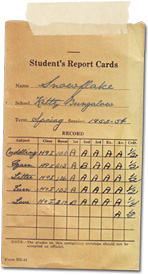 The reason Shawn feels they can stretch that timeline is because they have a huge volunteer base. They start at 8:30 in the morning and go until 9:00 at night and the kittens see 80 different people a week, where most kittens only see a few. As a result, Shawn's states her kittens are no longer feral and are the most social cats you will ever come across.
But all of this costs money and requires fundraising. Shawn conducts a National Feral Cat Day Art Exhibit. At this event they built a giant soft cat sculpture called "Lucky Balls." For $25 you could 'neuter the cat' cutting off a pair of knitted cat balls. There was a pair of sparkly balls that if you pulled them you won a $150 entertainment prize pack. Kooky. But that's kinda how they roll.
They also have a yearly CATbaret where celebrities come out and perform for the kitties. In 2015, they raised nearly $60,000! This yearly celebrity event helps them help homeless kittens all year long. Keep an eye out for this year's show and get your tickets early.
They didn't forget about the street cats over the holidays and thought they could use a little "Christmas Cheer." Thanks to a generous donation from Wellness Cat food (over two pallets of food!) Kitty Bungalow was able to distribute 6,000 meals for 400 homeless cats. Their Holiday Soup Kitchen provided the food for fixed feral cats through their colony managers, and gave enough delicious and nutritious food to get them from Christmas to New Year's Eve.
Shawn says that they constantly see the feral cats misrepresented and maligned in the media, however they believe that a feral cat is - just a cat. The overpopulation problem is a problem created by humans and therefore we must find a humane solution, rather than blaming the cats.
If you're looking for a kitten in the Los Angeles area, be sure to check out Kitty Bungalow Charm School for Wayward Cats.





5th Annual Kimpton Pet Photo Contest
Steve Pinetti, Kimpton Hotels and Restaurants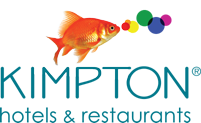 Start looking for that perfect picture of your pet because the Kimpton Pet Photo Contest is about to kick off. Some lucky couple and their pet will win airfare for two adults and a pet on Jet Blue and three nights at any Kimpton property. Kimpton's Top Dog Steve Pinetti is back to explain the new ways to enter your photos.
Steve Pinetti, Senior Vice President of Inspiration & Creativity for Kimpton Hotels and Restaurants joins us to talk about their hotels as well as their 5th Annual Pet Photo Contest.
Kimpton started the boutique hotel concept back in 1981 in San Francisco and currently has a collection of over 60 boutique hotels and 70 restaurants in 27 cities in the United States. They plan on opening 12 new hotels and 14 new restaurants this year.
They're also known for taking pet-friendliness to an extreme and are the most pet friendly hotel organization on the planet. A lot of hotel companies will claim that they're pet-friendly, but it's really more like pet-tolerant and their policies vary from location to location - even within the same brand. At Kimpton, they show the same respect to your pet as they do human guests. Their pet credo is the same at every single one of their hotels: they don't charge any extra fees for pets; they don't have any weight or size restrictions; and they don't limit the number of pets that can be in the room
As you can imagine, without any restrictions, they have had some strange animals in their hotels. While dogs represent 75-percent of pet guests, they have also had cats, birds, ferrets and rabbits and also a monkey and two iguanas brought by Animal Plant for the night. One time there was even a lady who checked in with a Boa Constrictor, and to everyone's delight, the Boa left when the lady left! Steve says if you can think of a pet, they have found their way into a Kimpton Hotel at one point in time.
Kimpton Hotels have a huge following of pet travelers and like to do a fun contest every year. On January 17, they are rolling out Kimpton's 5th Annual Pet Photo Contest and Animal Radio is honored to help choose the Grand Prize winner.
Enter a picture of your adorable pet anytime between January 17-31 by either clicking the Upload Now button or post your photo to Instagram using hashtag #KimptonPetPic16. Then, ask your friends to vote for your photo and you could win big.


The five photos with the most votes by 11:59pm PST on January 31 will receive pet-tacular prizes from FIDO Friendly, Polka Dog Bakery and the Eddy Bowl. From those five top photos, one Grand Prize Winner will be chosen by Animal Radio to win three nights at any Kimpton Hotel, airfare for two humans plus the winning pet on JetBlue, a commissioned pet portrait of the winner from a professional artist UGallery and more.

To make things fair and square, only one photo entry per person please - multiple entries will get you disqualified. Don't be that sad puppy. Check out their full terms and conditions for more information.
Past winners have been Petey, a Boston Terrier; a Bull Terrier named Chloe; a Rottweiler named Raven; and last year a sweater wearing Shih Tzu from New Year City named Potato McTater stole the title.
It just so happens that all the past winners were dogs. So get creative - we know people have other types of pets in their homes - get your cameras ready and snap that winning photo!





6 Critical Things To Know When Considering Adopting A Bird
Robert Semrow, Animal Radio Listomania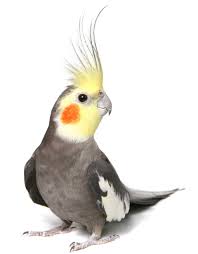 It's Robert Semrow, your pet world insider here with this week's Animal Radio Listomania.
January is bird adoption month and we certainly love all types of birds here at Animal Radio. Cockatiels, African Greys, Macaws, Parakeets, Finches and Canaries are just some of the popular birds for pets. But before you adopt one, here are 6 important things to know about birds when considering adding a bird to your family.
#1 - Birds can live very long lives. Depending on the type of bird you are bringing in to the family, they may live for 20 - 50 years or more. Some parrots have been documented living into their 80s! That means that this is a long-term commitment that will be with you longer than most other things in your life.
#2 - Birds are extremely social and need attention for their emotional and physical support. They need to be engaged by their family and will maintain that need throughout their lifetime. Also, birds have different ways of communicating or vocalizing, some sing or chirp, while others may converse with you using words and latch on to a particular phrase or twelve that you may or may not like to hear.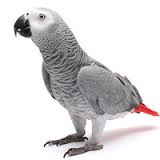 #3 - Birds are active and very inquisitive. They need to have their minds and bodies engaged with room to move about in the cage and hopefully a sheltered aviary or place to stretch their wings. If they have had their wings clipped, they also need room to exercise and toys to climb and swing on. Toys and other things that allow birds to work off their energy, as well as nurturing their natural instincts, are important for their physical and mental health.
#4 - Sleep is something that we pet parents want, but birds must have sleep, as it is essential to a birds health. Most birds need in the range of 10 hours of sleep a night. So if you are night owl, don't expect your bird to be.
#5 - Speaking of health, birds eat a varied diet that is more than just birdseed. They also need grains, fruits, vegetables and some added vitamins and minerals as well. The term eating like a bird shouldn't refer to eating very little, instead it should probably refer to eating healthy and varied offering that nature offers. From fruits to vegetables there are a lot of quality options that not only provide your bird sustenance and nutrition, but also engage their minds and playful side. So what you feed and how you feed is critical.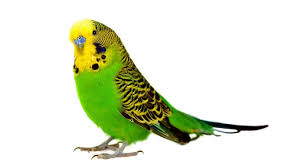 #6 - Finally, if you are going to adopt a bird, remember that you will need to have a vet who specializes in bird medicine and care. Not every vet works with birds or other exotics. So it's important to know whom you are going to turn to as your pet's healthcare expert in advance.
Having a bird can be a rewarding, long-term relationship. Birds are unique and have wonderful personalities and traits that are sure to endear them to you.
Do you have another must know tip about bird ownership; share it with us at our Animal Radio Face Book Page.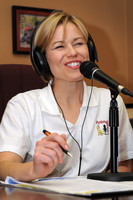 Don't Forget Kitty - Dr. Debbie
While it doesn't seem right, cats are 30-percent less likely to receive veterinary care than dogs.
Patty cringes at the idea of taking Muffin, her 12 year old Persian cat to the veterinarian. She envisions the ten minute wrangle to catch her, the acrobatics placing Muffin in the pet carrier, and the ear piercing protest on route to the hospital. Patty observes Muffin lounging contently on the couch, considers her cat's healthy appetite, trouble free litter box use, and indoor lifestyle. Patty puts the carrier away declaring, "Why would I want to go through the hassle taking her in to the vet when I can see she is perfectly healthy." But skipping that veterinary checkup could mean big trouble for Muffin though.
Senior cats over seven years old can develop diseases such as hyperthyroidism, hypertension, osteoarthritis, kidney disease, and diabetes. And failing to detect these problems can lead to more advanced health problems, less treatment options, less favorable outcome, and higher future veterinary costs down the road.
Why Are Cat's Forgotten?
In the U.S. cats are the most popular household pet, with over 80 million pet cats nationwide. But despite the cat's status as top pet, they are 30-percent less likely to be taken to the veterinarian than their canine counterparts. So why don't cats receive the same veterinary care that dogs do?
There are many reasons why cat owners might not present the cat to the veterinarian. Cat owners may not see perceive a health concern. Cats don't typically complain, especially with chronic developing diseases, so cat owners miss the boat if they expect kitty to tell them when they are sick. The self-sufficient feline nature makes it is more difficult for pet owners to detect abnormalities in appetite, elimination and behavior.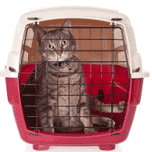 The economy is a common reason that some pet owners fail to get kitty in to the veterinary office. Some cat owners forgo preventative veterinary visits as a means to minimize costs, not realizing the long term health consequences. And like Muffin's owner, many cat owners just don't want to stress the cat and chose to skip the vet travel and feline melodramatics.
Some cat owners don't value the veterinary examination or the health clues it provides. And preventative pet care for some owners consists solely by vaccinations, and when those aren't pursued, veterinary care falls by the wayside.
My Perspective
In my veterinary office I've seen cat patients whose last veterinary exam was many years ago, perhaps two, three or even ten years ago. That's a long time for a cat's medical problems to brew and develop. Sometimes it's already too late, and advanced disease has set in. I'd much rather see those cats years before when we can better help them, rather than at a euthanasia visit.
During a veterinary exam, the doctor performs a comprehensive examination to detect abnormalities. Maybe it's a new lump, a change in body condition, an altered stance, a tell-tale odor of kidney disease, or a useful clue provided by the owner's health history. The veterinary examination is the best $45 you can invest in your cat's health and which generates teamwork between you and your vet to keep your pet healthy.
Resolutions for the Future
No wonder cats are the favored pet with their gorgeous looks, complex personalities and mysterious aura. Resolve to keep your kitty healthy in 2016 and ensure your cat gets to the veterinarian at least once a year, although twice a year is preferred for senior cats. When that next veterinary visit comes, be armed with confidence, patience, and of course, a sturdy pet carrier.
Featured veterinarian known as "Dr. Debbie" on national pet radio program, Animal Radio. Ebook author of "Yorkshire Terriers: How to Be Your Dog's Best Friend"; "Pugs: How to Be Your Dog's Best Friend"; "Mini Schnauzers: How to Be Your Dog's Best Friend"; and "Shih Tzu: How to Be Your Dog's Best Friend."

Gift Baskets
Lucy Pet Foundation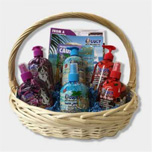 Throughout the Holidays, Animal Radio staff gave out Gift Baskets of Lucy Pet Products Shampoos and Leave-In Conditioners to friends and family.
Now that the rush and chaotic holidays are over, people are getting around to bathing their dogs. Everyone who received a gift basket let us know how wonderful the products are and how good their pets' smell, while some people even used the product on their own hair!
With Lucy Pet Products, you can feel confident that you're not only getting a great product, you are helping animals in need.
The line consists of Shampoos and Leave-In Conditioning Sprays with natural ingredients for dogs. You will find Purple Rain, a Calm and Clean Lavender Shampoo and Leave-In Conditioning Spray; Berry Berry Smellicious, a Tropical Freshening Shampoo and Leave-In Conditioner Spray; Big Apple Shampoo and Leave-In Conditioning Spray with Skin Soothing Apple Oatmeal; Surfin' Jack Shampoo Leave-In Conditioning Spray with moisturizing coconut; and Pup a Dub Dub, Gentle Puppy Fresh Shampoo and Leave-In Conditioning Spray, gentle enough for puppies 8 weeks and older.
These shampoos and leave0in conditioning sprays are not only great for your dog's coat, you can even use the conditioning sprays as a touch up between your dog's baths, to keep them smelling fresh and clean.
The Mission of The Lucy Pet Foundation is to reduce pet overpopulation by having mobile spay/neuter clinics across the country and to support causes that benefit animal welfare. The Lucy Pet Foundation currently has two buses that travel around Southern California focusing on spaying and neutering. These buses are state of the art surgery units. Their next focus is in generating more funds to expand the work of these buses and have more across the country.

The Lucy Pet Foundation not only offers free and reduced spays and neuters, they also do microchipping, vaccines and de-wormings. Spaying and neutering is not only great for pet population control, but it has been proven that an animal will live on an average of 40-percent longer after having this surgery.
Upcoming January Events
Call for more information and questions: (855) 499-5829
Free Spray & Neuter for Los Angeles City Residents! Here is a list of upcoming free or reduced fee mobile spay and neuter clinics in California (Please call and reserve space):
1/19: West Valley Shelter, 20655 Plummer St., Chatsworth - 7:30 am
1/22: Hansen Dam Rec Area, 11480 Foothill Blvd., Lakeview Terrace - 7:30 am
1/23: Hansen Dam Rec Area, 11480 Foothill Blvd., Lakeview Terrace - 7:30 am
1/25: Baldwin Park, 4100 Baldwin Park Blvd. - 7:30 am
1/26: West Valley Shelter, 20655 Plummer St., Chatsworth - 7:30 am
1/29: Hansen Dam Rec Area, 11480 Foothill Blvd., Lakeview Terrace - 7:30 am
Remember, you must get on a list to have your pet seen at these locations. Please call The Lucy Pet Foundation toll free at 1-855-499-5829 or Email: Info@lucypetfoundation.org to schedule an appointment, or register at the events.
See the current list of clinics at http://www.lucypetfoundation.org.
http://www.lucypetproducts.com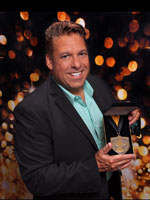 The Dogfather's Grooming Tip with Joey Villani
Don't Use Febreze On Your Pet
Joey tells us about a client that recently came into his salon and their dog smelled great! At first, Joey didn't understand why they wanted to have him groomed. However, upon further inspection, the dog just didn't feel clean. That's when the owner commented that she actually sprayed her dog with Febreze.
This is not the first time that Joey has heard of people doing this. However, you shouldn't be spraying your pet with anything that is not made to be applied directly to them, for a number of reasons.
No one knows what these chemicals could be doing to your pet's skin. Anything that irritates you is definitely going to irritate your pet. People are working with chemicals all day. We have our hands in dish detergent and use lotions and moisturizers, among others, but our pets don't cone into as much as contact with these as we do.

It is a fact that our dogs and cats smell, because unlike us, they don't bathe everyday. They are active and get into things and even like to roll in nasty things.
Another problem that causes stink is their diet or a medical condition. If your pet is being groomed regularly and has a foul odor, not just a regular "dog smell," talk to your veterinarian who may recommend special products like shampoos and maybe even antibiotics.
Bottom line, don't use Febreze on your pet - don't use anything that's not made specifically for your pet. They are plenty of doggy sprays and cologne on the market to help your pet smell nice, and if you use the right shampoo, you can bathe them as frequently as you'd like.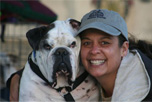 Animal Radio® News - Lori Brooks
Secondhand Smoke Bad for Pets
You've heard many times that smoking and second hand smoke is bad for your health. What we haven't heard too much about are the effects secondhand smoke has on dogs and cats. A recent study says that dogs and cats, whose humans smoke, are at greater risk of cell damage, weight gain and some animal cancers. Researchers in Scotland discovered that, "An examination of the testicles removed from castrated dogs found that a gene, which acts as a marker of cell damage, was higher in dogs living in smoking homes," and that dogs whose humans smoked also experienced a greater weight gain after being neutered. But if you have cats, the risk is greater because cats groom themselves, which increases the amount of smoke chemicals that enter the body. The researchers expect to publish the study later this year.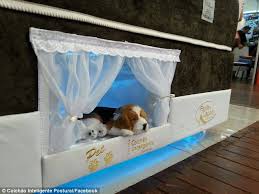 Bunk Bed Allows You To Share Bed with Pets
For those of us who love sleeping with our pets, there's a company in Brazil that's come up with a new mattress. It's a "bunk bed" of sorts that allows you to share a bed with your pet without having to jockey for your own spot on the bed. The base of the new mattress contains a removable box that is a pet bed. They'll make the box as large or as small as you want. The pet bed addition under the box springs idea came from a customer who wanted to sleep with her pooch but didn't actually want the dog, which had health problems, in bed with her. The company will launch U.S. operations soon.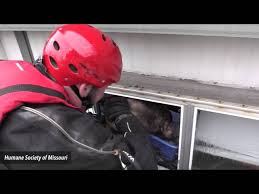 Cat Uses Litter Box as Flotation Device in Flood
A very smart cat used its litter box to stay afloat during a devastating flood that had water almost up to the ceiling of his house trailer in Missouri. Two members of the Disaster Response Team from the Humane Society of Missouri pulled up to the trailer in a boat and were able to gently extract the wet cat from the litter box as it floated by a window inside.
Adopt a Pet and Save Money on Your Medical Bills
If you don't have a pet, go out and adopt today if you want to save some money. A new study shows that having a pet in your home may save you money on medical bills. Two researchers from George Mason University in Virginia have calculated a savings of more than $11 billion in health care costs in the United States as a result of pet ownership. With all the studies saying how pets make us healthier, the pair decided to put a value on all those healthy benefits. On average, the 132.8 million pet owners in the country visit a doctor 0.6 times less than the average non-pet owners. With the average cost of a visit to the doctor's office at $139, that calculates to more than $11 billion pet owners did not spend. Not only that, but the dog owners who walked their pet five or more times a week had a lower incidence of obesity and were responsible for saving $419 million in related health care costs, according to the study.
Foster Program Results in Adoptions
Here's a new idea that has been increasing in popularity as a way to find shelter animals new homes. The Humane Society of Greater Savannah in Georgia did it and says their foster program to place pets in homes for the holidays was a huge success. People were given the chance to drop by the shelter and foster a dog or cat. About 10 dogs were placed in homes during the holiday weekend and about half of them were adopted! Another benefit is that the shelter is also able to learn a lot about the dogs that were not adopted so they could work on their issues.
Dog Identifies Soldiers With Mental Illness
Soldiers in the military seek out therapy dogs to help them get over the stresses of battle. But a dog like Joe is helping servicemen and women in a totally different way. Joe and his handler work out of a military hospital in Northern Virginia. He's specially trained to seek out soldiers suffering from many different kinds of battle related mental illness. When he notices someone suffering from anxiety or depression, he goes and lies at their feet. So far Joe has identified 47 people showing signs of emotional distress. Seven of those people admitted to having a suicide plan. Doctors are now treating thirty-three of the people picked out by Joe. No one is sure exactly what it is that Joe keys in on with a patient, but It's thought to have something to do with smells we put off under stress and body language. Whatever it is, all that matters is that it's working and Joe is saving lives.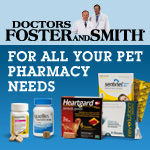 NEWS UPDATE brought to you by Drs. Foster & Smith, affordable pet supplies. Low prices every day, so you save on every order.

Listen to the entire Podcast of this show (#841)