Are You A Foster Failure?
Viveca Stone-Berry, Fostering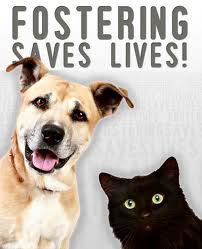 Viveca Stone-Berry is a long-time "in-the-trenches" foster mom and rescue advocate. Viveca currently has four dogs (three are foster failures); three cats (two are foster failures); and Peetie the Bird. What is a foster failure? A foster failure is an animal you were fostering, fell in love with, and couldn't give up for adoption. It's a crazy good life that fits with this work-at-home mom and her husband, an animal-lovin' foster dad.
Have you ever thought about fostering an animal, but felt you would be a foster failure or have plenty of other excuses as to why you can't do it?
Viveca dispels some of the Myths and Misconceptions about fostering.
1. You Need The "Perfect" Home To Be A Foster Parent.
No you don't. If you would rather be in your home vs. a cold, noisy, steel or cement kennel, then you can be sure a foster pet would, too.
2. You Need To Have Perfectly Behaved Pups Or Purrs In Order To Host A Foster.
No you don't. If you would rather be in your home with your dogs and cats than in a kennel, they would too. In addition, homes have separate rooms. Right now I have one room with four foster kittens. They are having a blast and so are we. They leap and they bound. At the shelter they would have been put into separate crates or into packed cat "condos." That's why I took them in. My cats know that the "others" are in the house but could care less!
With dogs you may need to be selective. For example if you have two male dogs, adding another high energy male may not be such a good idea. Instead I'd recommend you host a female or a submissive senior. Any rescue you work with will be more than happy to help you make a good match.
No matter what, within reason, there are always "ways" to make it work. I have one dog who is not good with visiting male dogs. Crates, child gates, the car, knuckle bones, dog walkers, calming essential oils, there are many options for keeping him, the foster, and the rest of my pack happy, balanced and out of each other's fur.
3. You Need LOTS Of Time And Money To Be A Foster Parent.
No you don't. Do you need lots of time and money to enjoy time with your family and friends? If not, it is same with our fur-friends. Besides, rescues and shelters cover any medical expenses and often provide the chow, crates, etc. You can get towels and sheets for bedding, stuffed animals for toys, bowls etc. at thrift stores for little to nothing.
What we need from you is a loving heart, a safe and secure home and a reasonable amount of attention. If you'd like to throw in some manners training and socializing with other people and animals that would be great too and we'll help you do so.
4. You Will Find It Too Hard – Impossible – To Let Go Of Your Foster.
Yes and No. First of all you must work with a rescue that allows you to participate in the approval process and call a halt if necessary. If your gut is screaming that the lovely couple or family or friend isn't the right choice, listen to it and STOP the application. When it is a great fit you will be delighted to let go or, at least, bitter sweetly happy. You just have to remember that your fur-friends' happiness comes first and when it is right, you will enjoy adding their new family into your "friends for life" roster too.
5. You Need To Worry About Being A "Foster Failure."
No way! I have a comfortable pack and clowder (cat group) with a number of foster failures in each! My husband and I won't keep more than we can handle in terms of love, exercise, finances etc. The ones we couldn't give up, the ones we failed to adopt to others, are extra special gifts from above!
How can you join in? Easy. Contact your neighborhood shelter to see if they have a foster program, then follow-up to join in. They will need to do a basic background check to make sure you are not a hoarder or a horrible person. If you are fond of a particular breed you can find that breed specific rescue on the Internet. Just type in your breed and state into the Internet browser.
Now that you know that you don't have to have the perfect home OR the perfect foster siblings OR tons of time & money OR fear of letting go OR foster failing. What are you waiting for? They need you. We need you. Send that e-mail and make that call.
Viveca Stone-Berry has put together a truly useful and handy tool to help you, called the "Power Volunteer/Rescue Advocate" Calendar.
Calendar components include: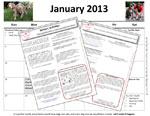 - Monthly calendar with events and opportunities. Includes plenty of space for you to add your own!
- Monthly Activity Pages which feature: Easy Opportunities to Help. Recommended reading selections. Monthly Diary Pages with space to record your volunteer mileages and expenses (very handy for year-end tax preparation) and more.
- Inspirational Tales of Rescued Tails! The Calendar and Activity pages feature rescued fur-friends and highlights of their journey.
- Health Benefits of Friendship, Gratitude, Mirth, Pups & Purrs, Smiles, Volunteerism and Walking.
- ICE (In Case of Emergency) Page. Handy place to list your essential contacts, for you and your companions, including the Pet Poison Hotline, Doctors, Vets, Emergency After Hour Contacts,and more.
- The Essential & Eclectic Contact Listing will keep you hanging onto your calendar for years to come! Includes: Articles, Associations & Organizations, Education and Training Resources, Diet Recommendations, Foster Parent Suppliers, Fundraising Ideas, Pet-Friendly Hotel and Home Insurance Providers, Pet-Sitting Providers, Volunteer Base Building Reports and opportunities to save money on everyday essential products and services.
- Special Early Bird Discount on DogCaption Christmas and Thank You Card Packs to help you get ready for the holidays frugally.
http://www.adoptfostervolunteer.com
The First Exotic Dinners For Dogs
Marie Moody, Stella & Chewy's
When Marie rescued her dog Chewy from an animal shelter, he was a severely sick pup. She put him on a raw meat diet upon a veterinarian's advice. Chewy recovered and he and his best friend, Stella, thrived on this diet.
Marie's experience with Chewy taught her that the right food (and a lot of love) could promote a pet's health and well being. But, the more she learned about animal nutrition, the less she could understand why there wasn't a commercial product as good as what she could make at home.
So with the help of veterinary nutritionists, she created Stella & Chewy's, which uses only raw, naturally raised meat, poultry or fish, sourced from USDA-inspected facilities. Organic fruits and vegetables such as cranberries, carrots, apples, spinach, broccoli and beets, plus essential vitamins and minerals make their meals 100% balanced and complete.
Now, Stella & Chewy's has two new exotic and hypoallergenic dinners for dogs, "Simply Venison," made with 90% venison and "Absolute Rabbit," made with 90% rabbit. Both dinners are available in freeze-dried and frozen form.
Sometimes when you feed your dog the same thing every day, such as chicken or beef, they can develop an allergy to these proteins. Your veterinarian may then recommend you put your pet on a novelty protein diet. A novel food source would be a protein and carbohydrate that the animal had never eaten before. Regardless of the diet used, it must be the only thing the animal eats for 12 weeks. This means no treats, no flavored medications, no rawhide or pig's ears, absolutely nothing but the special food and water. In addition, the dog should not be allowed to roam, which may result in him having access to food or garbage.
http://www.stellaandchewys.com





The Dogfather's Grooming Tip with Joey Villani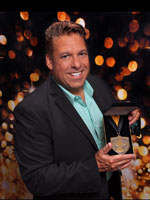 Liven Up A Dull Coat (Part II)
Last week Joey discussed a trick to make your older dog look young by coloring their coat. He then received an email from someone who tried to color their dog back to their natural color and ended up with a dog, who looked like a man with a bad toupee.
Joey elaborates more on the subject by stating that when you want to go to a natural color, remember its going to take some time to get the color to match. It might also never match perfectly.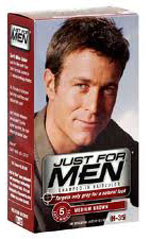 Unfortunately there aren't many hair color products made specifically for pets. However, you can use human hair coloring products such as Clairol, Revlon or Just For Men. When people die their hair, they wet it first. But, when using this coloring on a dog, do it dry and use a brush. By using a brush, you can apply the color from the root straight up, as in the natural process of hair growth.
While you want to cover as much as you can, you don't want it to be perfect. If there are parts that are not 100% covered, that's okay because this will make the dog look more natural. If you look at most dogs, they are not a solid color. For example, most black dogs will have a little grey in there.
You may be successful on your first try, but don't worry if you're not. The more you do this, the more professional and younger looking your dog will be.





Animal Radio® News with Stacey Cohen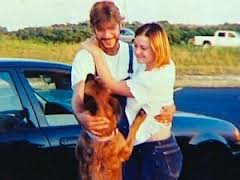 Can A Pet Have Sentimental Value?
A case that may reflect a pet owner's worst nightmare has made its way to the Texas Supreme Court, which must decide if a family can place sentimental value on a pet that was accidentally euthanized. Approximately three years ago, Jeremy and Kathryn Medlen's family dog, Avery, escaped from their yard during a thunderstorm. Days later, the Medlens were happy to hear Fort Worth Animal Control had found their beloved pet and they could come by to pick him up. "When Jeremy and his two small children went to go pick up Avery, they were told they accidentally killed him the day before," said Medlen's attorney, Randy Turner. It was then the family decided to hire Turner, who took the case free of charge, to sue the worker, Carla Strickland, for negligence and accidentally euthanizing Avery. In 1963, Texas adopted a "sentimental value rule," which provided that if property is wrongfully destroyed and that property had no market value, then the parties involved could sue. "Problem is, they never applied sentimental value to dogs," said Turner. "You can sue and recover the sentimental value of a photograph, but not the dog itself." The court will rule on the case sometime in the next nine months, according to both attorneys.
Reward For Stolen Pet Chicken
A western Ohio restaurant is trying to help a patron get his pet chicken back. Peach's Bar and Grill in Yellow Springs has offered a $100 reward for the safe return of the pet named Falcon, with no questions asked. It says a customer tucked the live chicken into his backpack when he came in to watch a band perform early January. But he says the pack with his chicken was stolen. The Dayton Daily News reports that the customer said the chicken was his traveling companion. No other information was immediately available Friday.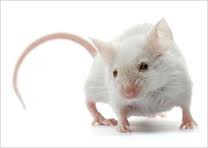 Shortage of Mice and Rats
The high cost of frozen, euthanized mice is causing some concern for a northeast Kansas animal rescue group, which said its finances could be in trouble if the price doesn't drop soon. The cost of the mice has nearly doubled from 45 cents at this time last year, said Diane Johnson, executive director of Operation Wildlife (OWL), which is based in Linwood and has a satellite center in Shawnee. It is the largest nonprofit wildlife rehabilitation clinic in Kansas, ministering to owls, hawks, skunks, raccoons, foxes and other nondomestic animals. Mice and rats, which are even more expensive, are in high demand as a main food source for the 4,000 to 5,000 wild animals the center helps every year. Besides a national shortage of mice and rats, the continuing drought contributed to OWL's concerns, the center said in a news release in December. The animal rescue group is seeing more emaciated and dehydrated young mammals, requiring more medical services and food. The drought also causes raptors such as owls and hawks to go closer to roads to find water. OWL returns about 69 percent of the animals it treats to the wild every year.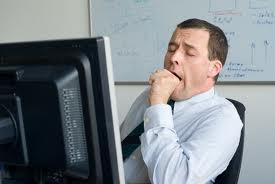 Are Your Pets Making You Tired?
Many people can't seem to get a good night's sleep, and they already have stress, caffeine or snoring spouses to blame. But researchers at Mayo Clinic's Center for Sleep Medicine are finding another surprising reason behind those tired eyes: dogs and cats. More than half of the people coming to the famous Rochester, Minnesota, Medical Center for help sleeping reported sharing their bedrooms, and often their beds, with pets. The physicians started by recommending they toss the pets out, but that doesn't fly for most animal lovers. Top veterinarians say there are other options: Keep your pets clean, keep them lean and get them on your sleep cycle. With help from your veterinarian, you'll soon be enjoying sleep instead of counting sheep. Getting pets on the same sleep cycle can actually be fun, says Dr. Gary Landsberg, a veterinary behaviorist in Thornhill, Ontario. When a pet sleeps all day, it's no surprise that the animal wants to play all night. Landsberg says exercising pets, both physically and mentally, will help them to settle down when you do. And when they nudge you in the night? Landsberg says if their medical, physical and mental needs have been addressed, you should ignore them. Otherwise, your pets will get the idea that you'll play with them whenever they want.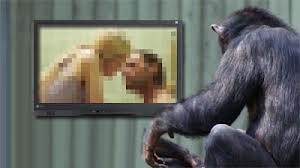 Chimpanzees Addicted to Adult "Entertainment"
It turns out some chimpanzees are just as easily seduced by pornography as some humans. According to El Mundo, Gina, a chimp living at the Seville Zoo in Spain, has become addicted to watching adult entertainment. Primatologist Pablo Herreros explains that they installed a TV in Gina's enclosure to give her something to do at night. They also gave her the remote so she could flip through the channels herself. And to their surprise, Gina's favorite late-night entertainment was porn. However, Herreros admits that many of the employees at the zoo probably would have landed on that channel as well.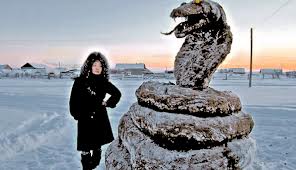 Is It Cow Dung or Art?
One artist in Siberia has built one smelly serpent sculpture. According to RIA Novosti, Mikhail Bopposov has created a sculpture of a cobra out of cow dung. The snake was created to mark the coming of the Year of the Snake according to the Chinese calendar, which begins on February 10th. The snake is on display in the Siberian village of Yolba, where Bopposov works as building manager and raises 17 cows, which he harvested the material from. He says he made the cobra, "So the kids could play around it and have some fun." He modestly adds that it's not a sculpture, but just a "piece of work" he did. Bopposov is already planning for when the Chinese calendar flips to the year of the horse. He says he plans on building an equine statue in 2014, saying he's sure he can pull it off.



NEWS UPDATE Brought To You By ScoopFree.com. Free Shipping on trays plus up to $20 off your first subscription.

Listen to the entire Podcast of this show (#687)