America's Got Animal Talent
Erin Tomasello, Casting Producer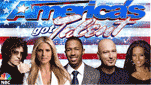 This week we're sending 5 animal acts to the front of the line at NBC's America's Got Talent auditions. AGT Casting Producer Erin Tomasello is our guest and she wants you and your pets to win a million dollars.
Animal Radio wants to send you and your pet to the front of the line to Audition for the 10th Season of America's Got Talent (AGT). If you have a talented animal, we want to hear from you! Call 1-866-405-8405 or send an email to yourvoice@animalradio.com.
Animal Radio will be giving away 5 Front Of the Line passes that are good for any open call in any city. Just think, when you show up and there is a line around the block, this pass will immediately bypass the line and put you in the front. No waiting for hours with your pets.
Erin Tomasello is the Casting Producer for AGT and they are excited to kick off season 10. It is the only talent competition show open to any age and any talent. The auditions are a once-in-a-lifetime opportunity for performers across the country to showcase their talent in 90 seconds and they are always looking for great animal acts. In fact, the Olate Dogs won in Season 7. There was also a pig named Mudslinger from season 9 that didn't win, but still became a viral hit and is now in high demand.
They are currently scheduling auditions all across the country and here are a few upcoming cities: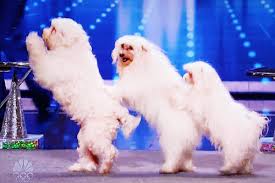 San Francisco Area - Feb 7
Tacoma - Feb 9
Boise - Feb 10
Las Vegas - Feb 12
Los Angeles - Feb 14 & 15
It could not be easier to audition for America's Got Talent. Erin tells us that if you can't come to an open call, either because it is too far or you have another obligation, they still want to see your talent. She believes if you can personally make it to an audition, it is better to come meet them in person. It might even give you a better shot. But if you can't, all you need to do is to upload a video of your act. If you're selected, you will audition on stage for the celebrity judges.
If you have an animal act, please go to the paper work section of their web site and fill out the Animal Information Form. You must indicate the type of animal(s) you will be performing with so they can make the appropriate arrangements on their end. Each state has different rules and regulations for performing animals, so fill out the form as soon as possible. You also must bring paperwork to prove the animals' inoculations are up-to-date.
Erin tells us of someone who once brought a rattlesnake to an audition. Unfortunately New York does not let venomous snakes in the state. Just be aware of the animal regulations in any city you might be visiting.
Here are some great tips from Simon Cowell, who produces America's Got Talent:
1) Be original.
2) Don't be boring.
3) Stand out from the crowd.
4) Be fearless.
5) Dress to impress. Come with the outfit you want to wear on TV.
6) Make sure you plan an act that would work on a stage in a theater filled with 1,000 people or more.
7) It's always a good idea to have ideas of what you would perform for future rounds of the show if you are chosen.
So come on out, move to the front of the line, and show AGT what you've got!
"HERO PEOPLE OF THE WEEK" - Cheryl Brady - Animal Ambulance
Our Hero Person started an ambulance specifically for animals in the Sarasota area. She's transported over 4,000 animals and has as many stories to share.
Cheryl Brady had thought about creating an ambulance service for animals for around six to seven years. After that, it took her a few years to complete her research and retrofit two vehicles. She also interviewed emergency hospitals and basically got all her ducks in a row before jumping in, all the while still working in the corporate world.
Cheryl's background includes being pre-vet and a veterinary technician back in college. She has also been a volunteer firefighter and is an American Red Cross Pet CPR First Aid Instructor.
The idea for a pet ambulance started one day when Cheryl's phone rang. Her friend had hit a dog and was devastated. Cheryl rushed to where she was and the whole time she was thinking "How can I help the dog?" "How can I help my friend?" "How can I help in any way in this situation?" Unfortunately, the dog had been killed instantly and Animal Services had already taken him away by the time she got there.
After this experience, Cheryl feels her purpose was clear. She would start an animal ambulance service to serve pets, pet owners, emergency vet clinics, vets, humane societies, animal services, and all pet entities, to achieve the ultimate goal for all those involved in pet care - provide immediate, professional, compassionate care for pets. As a result, the Vet Care Animal express Ambulance was started. While they deal mainly with house pets, they have also helped iguanas, bunnies and even a goat.
In Cheryl's service area, there are five veterinary emergency hospitals and around 50 to 60 veterinarians that she works with. She is on call 24 hours a day, seven days a week. She responds to calls from dogs being hit to cats removed from a burning home. She administers aid and then rushes pets to emergency clinics. She also handles the owners.
Word of mouth has been traveling very quickly about Cheryl's services, and she feels they have only scratched the surface. In the four and a half years she's been in business, they have done over 4,000 transports.
Cheryl has been getting more and more calls from across the country from people who also want to start this type of service.
Thinking Globally. Acting Locally. Do you know someone that should be nominated for our Hero Person of the Week? Send us an email to: YourVoice@AnimalRadio.com.

Animal Radio's HERO PEOPLE is brought to you by Zeuterin a safe, permanent and virtually painless alternative to surgical castration.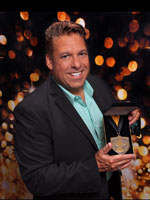 The Dogfather's Grooming Tip with Joey Villani
Dry, Itchy Skin
This year seems to be a real bad year with dry itchy skin for our pets. But what pet owners don't want to hear is that the problem may be lack of proper nutrition. Another cause may be that you are running your heater in your home during the winter.
If you've been to the pet store, you have probably noticed that the shelves are full of skin moisturizers for dogs and cats. The problem with most of these products is that they are oil based and just sit on top of the coat. They don't get absorbed, which causes them to become tacky and turn your pet into a dust cloth that picks up everything, leaving it in knots.
To test a product, put it in your hand and rub it in. It should absorb like a good skin moisturizer that you would use on yourself. It should not just sit there, like Vaseline would. If it just sits there, do not use that product on your pet. There are a lot of good products out there that will absorb right into the skin. If it absorbs into your hands, it will also absorb into your pet and do a better job.
Just a little bit of distilled water in a spray bottle will also help, but sometimes you need something a little more effective.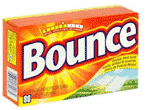 If you take your dog to a groomer, make sure that the groomer is giving them a moisturizing treatment. You will also need to keep up with it at home.
If you also have the problem of your pet's hair having static electricity at this time of year, you can rub a dryer sheet, like Bounce, over their coat. You can do this on both your dog and cat, as it is not harmful to them. You can also buy a static guard for pets at your pet store. You might find it under the label of a scissor spray. This is because when a groomer cuts the hair, static electricity causes the hair to follow the scissors, which then makes it very difficult to trim.
Remember, this is just a quick fix. You still need to figure out what the root of the problem is. Is it lack of proper nutrition or the environment? But in the meantime, this should give your pet some relief.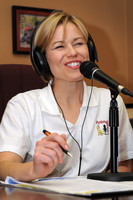 Don't Litter - Spay or Neuter Instead! - Dr. Debbie
Spay Day is February 26, 2013.
Do you believe your beautiful pedigreed pooch just has to be bred, or that your cat can't possible get outside to become pregnant, or that you long to have just one litter from Fluffy? If so, listen in to the unified pet health message of Spay Day. Shelter staff, veterinarians, and animal advocates all join together to encourage spaying and neutering. It's the right thing to do for your pet's health, and is a step forward in addressing pet overpopulation issues. With approximately 4 million dogs and cats euthanized at U.S. shelters every year, pet owners can do their part to avoid unintended and unnecessary breeding.
Your individual decisions on altering your pet do matter. Animals, left to do what they will, result in a lot of generations of whiskers and tails in just a short period of time. A pair of dogs can produce 67,000 puppies in 3 years' time. And cats in that same time frame can prosper to over 420,000 kittens.
Common Spay & Neuter Fallacies:
Isn't it better to let my female dog go into heat before I spay her?
FALSE. You can minimize the risk of breast cancer to zero by spaying before the first heat. Allow her to have a few heat cycles, and your dog has a 25% chance of developing breast cancer. The health benefits for females also include preventing uterine cancer and the life-threatening reproductive infection, pyometra.
Isn't it better to let a female dog have at least one litter of pups?
FALSE. There is no psychological or health benefit in allowing a female dog to have a litter. It does not make her a better, more affectionate pet. On the contrary, some pregnant female dogs are quite protective and aggressive to anyone disturbing her brood.
My dog is a purebred dog with a pedigree so it is meant to be bred.
FALSE. Having purebred papers doesn't mean an animal has to be bred. There is no shortage of purebred animals, with purebred dogs accounting for 30% of all animals currently in shelters.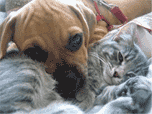 It's a great experience to allow children witness the beauty of birth by letting your pet have a litter.
STOP. What really is beautiful is to impart children with a sense of value toward animal life. Yes, birth is a miracle to behold. But there are many books and videos that demonstrate birth in a responsible manner, without unnecessary pet breeding.
Teach your children to care for your existing pets, from puppyhood or kitten hood until senior pet years. Children learn responsibility while caring for a pet and develop an appreciation for the human-animal bond by living it daily.
Won't spaying or neutering my pet make my pet fat?
FALSE. You directly control what, when and how much your pet eats. The fate of your pet's waistline lies in your hands. Your pet's metabolism may slow down some after spaying or neutering, but with sensible feeding and regular exercise you can maintain a healthy weight for your pet.
It's expensive to spay or neuter my pet.
FALSE. There are many affordable solutions to ensuring your pet is spayed or neutered. Some veterinary hospitals and shelters offer special programs on Spay Day. And other facilities offer year round low-cost options.
Still not convinced spaying & neutering is worth it? Consider that the cost of spay or neuter is less than the cost of raising kittens or pups for a year. And don't ignore the possible realities of pregnancy problems. An emergency C-section for a pet having labor difficulties costs $1000 or more.
I want my dog to guard the house. Won't spaying or neutering make my pet less protective?
FALSE. There is no relation between your pet having reproductive organs and performing as a guard dog. A dog's protective behavior is based on instinct and training. Surgically spaying or neutering doesn't change your pet's devotion to protect home and family members. And once a dog is spayed or neutered, it has less desire to roam away from home to find a mate.
Take action now.
Of course you want to do what's best for your pet. Life is busy with family demands, work and a stream of errands. But don't delay this important step to keep your pet healthy for a lifetime together with you.
For more information on Spay Day visit the Humane Society.
For spay and neuter specials for dogs, cats, rabbits and potbelly pigs in Las Vegas, call Lone Mountain Animal Hospital at 702-645-3116 or visit the clinic.
Featured veterinarian known as "Dr. Debbie" on national pet radio program, Animal Radio. Ebook author of "Yorkshire Terriers: How to Be Your Dog's Best Friend"; "Pugs: How to Be Your Dog's Best Friend"; "Mini Schnauzers: How to Be Your Dog's Best Friend"; and "Shih Tzu: How to Be Your Dog's Best Friend."
It's a Wacky Wednesday Here at the Animal Radio® Studios
WackyWed Contest IS ON - LIKE your FAVORITE pic and the three pics with the most LIKES & SHARES are this week's winner will receive a great prize from Molly Mutt.
TO ENTER Send us your FUNNY pet pic to WackyWed@AnimalRadio.com - (Please put WACKYWED in the subject line & give us your pet's name, your name & where you hail from) If YOUR pic is chosen then spread the word to your friends & family on Wednesday - the pics w/the most LIKES and SHARES will be the winner!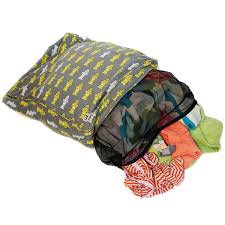 This week we are giving away a Wacky Wednesday prize of a Dog Bed Duvet, a do-it-yourself dog bed system from Molly Mutt. Just take the Molly Mutt Dog Bed Duvet & Stuff Sack and fill it with old clothes, towels, linens, anything soft. Then insert the filled stuff sack into the duvet. Your scent will provide your pet with a very familiar, calming and comforting smell.
Molly Mutt - The Dog Bed Duvet Company.


Join Animal Radio® on Facebook for Wacky Wednesday! Win great prizes every week for your wacky pet pictures. Last month we gave out goodies from Company of Animals, EZ Dog, ESPREE and more. Visit us on Facebook now.
Animal Radio® News with Tammy Trujillo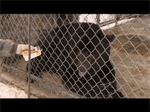 Should A Family Be Forced To Give Up 39-Year-Old Pet?
A family in Lodi, Ohio is facing a horrible decision, the fate of their 39-year-old pet. That pet is a Bear named Archie. Jeff Gillium rescued the bear when he six years old and living in a cage just four feet high. Now the Ohio Department of Agriculture say they either have to prove they have a permit for the bear, voluntarily surrender him to be tranquilized and transferred out of state or transport him themselves. Archie is considered a 'senior' bear with not that many years left and Gillium is worried the bear could die from the tranquilizer or the trauma of losing his home. The couple did have a permit for Archie but when they went to renew it in 2013, they were told they didn't need to. The laws changed in Ohio in 2012. The Gilliums were told they were 'grandfathered' because they had Archie before the law changed. The Department of Agriculture admits it has had problems sorting out situations for people with exotic pets since the law changed to prohibit casual dangerous wild animal ownership.
More Evidence About How Important Pets Are
New findings show that pet therapy can help cancer patients get through challenging treatments. The study was done at Mount Sinai Beth Israel in New York City with 40 patients undergoing chemo and radiation and showed interacting with therapy dogs following the treatment helped them get through it. And even as their physical and functional wellbeing declined, their wellbeing improved emotionally and socially when the dogs were present. Some of the patients said they would have stopped treatments before completing them if hadn't been for the therapy dogs. It's the first study of its kind involving cancer and is just more evidence that pet therapy can be used as an effective tool for patients and of just how wonderful animals are.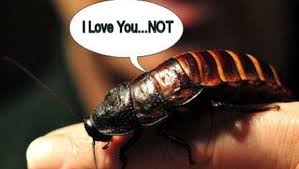 Get Your Ex A Hissing Cockroach For Valentine's Day
If you are looking for a less than romantic gift for an 'ex' on Valentine's Day next week, the San Francisco Zoo might have just the thing. You can adopt a hissing cockroach or giant scorpion in the name of your 'ex.' The zoo says the gift could protect your karma and help it continue its mission of connecting people with wildlife. If a romantic Valentine is on your list, the zoo is also offering cuter, more Valentine's Day-appropriate adoption opportunities, like a red panda and a ring-tailed lemur. Of course, you really don't get the animal, or bug, for real. It's an adoption in name only.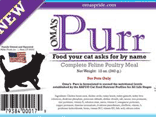 Another Pet Food Recall
This one is for Purr-Complete Feline Poultry Meal made by Oma's Pride of Connecticut. There's a possibility of salmonella contamination and also the danger of a person getting salmonella from handling the product. If you have any of this food, you should not feed it to your pets. You should through it away it or take it back to the store you bought it from for a full refund.
New Research On Rabies
New research on rabies done at Kansas State University could change the way we think about rabies and prompt more people to keep up with their pet's rabies shots. If a pet is exposed to rabies and is up to date on boosters, they just need another booster and they'll be fine. But pets that are not up to date, end up in quarantine at the vets for 6 months to make sure they don't come down with the disease. Some people can't afford the cost of that long quarantine, so they opt to euthanize their pet. This study found that pets with out of date vaccines do respond to the boosters and what's called a 'titer' test should be done. It measures the neutralizing antibody titers in the blood. If they're below a certain point, the booster shot is given and then a 45-day at-home quarantine is enough. But the animal has to have had that initial rabies shot for this to work. The titer test could also keep from over-vaccinating pets, which is an issue when you adopt or rescue an animal and don't know what shots it has had. Trials have been done that show over-vaccination can cause tumors and other health problems.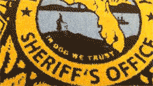 In Dog We Trust
A rug that's been in the entranceway to the Pinellas County Sheriff's Office in Florida for several months was misprinted. It's forest green with the sheriff's gold badge on it and where it's supposed to say "In God We Trust" it says "In Dog We Trust." The original proof featured the correct spelling. Hundreds of people have walked on the rug without noticing. A deputy finally spotted it the other day. The Sheriff's Department decided to auction off the rug with the proceeds of $9,650 going to a local animal rescue group called Canine Estates. The rug originally cost $500.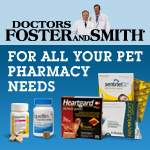 NEWS UPDATE brought to you by Drs. Foster & Smith, affordable pet supplies. Low prices every day, so you save on every order.

Listen to the entire Podcast of this show (#792)