From the Mafia To Mutts
James Guiliani, The Diamond Collar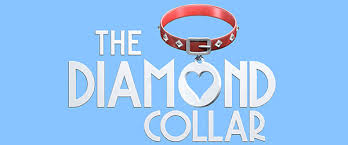 James Guiliani was the head mob enforcer in Brooklyn for over 20 years. He said he used to get a high inflicting violence on behalf of John Gotti. Now, he gets high saving animals after a dog changed his evil ways. James is our guest and he explains how he got out of the mafia and into pet rescue. Oh, he also has a brand new show on the Oprah Network.
James Guiliani is the co-owner of Dyker Heights pet store and grooming salon. James did three years in prison as a mob enforcer, but TV's newest reality show star is now all about saving cute and furry animals. Catch James on The Diamond Collar on the Oprah Winfrey Network (OWN) Fridays at 10pm. EST and PST.
In a former life, James Guiliani, aka "Head," was a street enforcer for the mob. He ran the streets of Brooklyn for twenty-odd years working for John Gotti and his crew.
But all of this changed when he met the love of his life, Lena Pirelli, an avid animal lover and when he found an abused and abandoned dog named Bruno. James didn't know at first the Lena was the woman for him. He said she was a different type of woman; one he had never met before. Other women wanted to go out and party, but Lena was very unselfish and didn't want anything from him. Lena wasn't there to please him, but to straighten him out. In fact, the second week into their relationship, she punched him and broke his jaw. He was hooked from that day on and says he wouldn't be alive today if it weren't for her.
James basically went from a bad person to meeting the right woman, meeting the right dog and getting on track. Together, they opened up their own rescue, pet store and grooming salon. James said he put down the alcohol and drugs and basically put everything behind him and started a new life eight years ago.
When asked how he got out of the mafia, he said they let him walk away. But, if they hadn't let him walk, he would have done it anyway. He didn't want to do that any more, nor did he want violence in his life anymore.
It all started when James and his girlfriend at the time, Lena, found a dying dog on the street. James fixed him up and brought him to the vet. James did everything possible he could do for this dog. James never had a dog before and didn't really want this dog. But Lena had different ideas and pushed the dog on James. Before this, James never did anything unselfish in his life until he met this dog, which showed him how to give back. They named the dog Bruno, but unfortunately he was dying from lymphoma. There was nothing more they could do, and he passed away on James, changing his life at the same time.
From that day on, James never picked up a drug or drink, nor ever committed any violent crimes. From that day on, he jumped in with two feet and started his journey in the life of rescue. It's now been eight years, which have been the best years of his life. James says it's almost like being reborn.
James currently has 30 animals at home and another 32 in his rescue. He also started an organization called Keno's Animal Rescue in Brooklyn.
James and Lena didn't cut their own sizzle reel or audition for reality show fame. Instead, one of their customers recommended the Diamond Collar for a segment on an Animal Planet show. The segment was shot but never aired
James says he received offers from other networks, but decided to go with OWN out of a lifetime admiration for its namesake, Oprah.
James said that when Oprah's name is involved, "How could you not go with her. She's an animal lover." James also said, "I've always loved Oprah. I've always loved everything about Oprah. I watched her when I was a kid." James wanted a clean channel for people to learn. He feels Oprah's platform is the best for him to do that. When he was approached by OWN, he said it only took minutes for him to decide to go with them.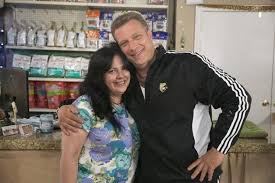 The show, The Diamond Collar, is about James life with his wife Lena. It is about how she transformed him into what he is now. On the show, James goes out everyday and rescues what animals he can. He doesn't overwhelm himself, but does the best by the animal.
James says anyone can do what he does. It doesn't take a TV show. It doesn't take celebrity status. It doesn't take money. It just takes going to get something, love it and save it. When asked how many animals James has saved, he replies, "I don't count."
Some of James old friends are shocked at his transformation. In fact, someone saw him on TV and almost fell off the couch when they heard his voice. All of this feels good to James and now he knows what he wants to do. He wants to change people that are like how he was and make them into what he is now.
James also tells us about a woman that came into his shop after the show aired to bring him a stray kitten and to thank him. It turns out her son had watched an episode and decided to go out and help animals. He had found a kitten under a car in the snow and managed to catch it. James wanted to thank the woman, but she was so thankful, because she told James that before his show, her son never would have done this for an animal. James was able to change a 12-year-old's mind, so instead of turning a blind eye to an animal in need, he stopped and did the responsible thing.
James said this is a victory!



Cat Film Festival
William Braden, Henri le Chat Noir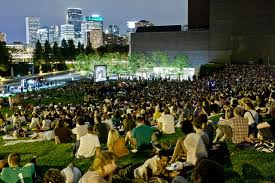 The Internet Cat Video Festival is selling out and attracting huge audiences nationwide. It's not a bunch of single cat-women that are attending these feline festivities either. William Braden, winner of the Golden Kitty Award for his viral videos, is hosting the event. He joins us and explains this strange phenomenon and our unquenchable desire for cat videos.
The tour started in Seattle and has hit cities such as Boise, Reno and Los Angeles. Catvidfest is a live event featuring 85 cat "meow-vies" lovingly selected by purr-fectionist fans. Besides a 75-minute compilation of video clips, the fest features a cat-themed costume competition, cat product vendors and representatives from local animal shelters and Humane Society chapters
The first Internet Cat Video Film Festival began two years ago at the Walker Art Center in Minneapolis, which drew a Woodstock-esque crowd of more than 10,000 fans.
One of those films was Henri, le Chat Noir (French for "The Black Cat"), which is a web series of short films on the existential musings of the tuxedo cat Henri. William Braden creates the series.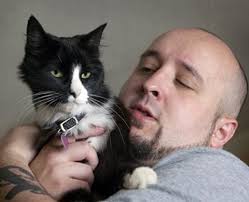 The first short film of Henri was a film project by William Braden who was studying at the Seattle Film Institute. In 2006 he was supposed to make a profile film of someone. William procrastinated and didn't have enough time to finish it. At the same time, he had been watching a lot of black and white French films. He though that maybe if he did a profile of a cat and made it into a parody, no one would notice that he didn't follow the assignment.
Braden would write the scripts and his mother, who is fluent in French, would help with pronunciations and proper usage. Henri was shot, edited, narrated, and written in eleven days. A total of 11 short films of Henri have been made by William, and film critic Roger Ebert called Henri 2, Paw De Deux "The best internet cat video ever made."
But why cat videos? William explains that first of all, everyone pretty much likes cats. Cats are immensely popular, but they don't get to be out in the world as much as dogs. There aren't any "cat parks" and you don't see anyone walking their cats around town with leashes. So the Internet sort of became the virtual way for people to share their experience of having a cat. William also says the he thinks these videos have always been really popular, its just that in the last couple of years it became a little more "acceptable" to actively like them. People no longer had to be embarrassed to admit that they watched them and be called a "crazy cat lady."
In the last couple of years, the lid has come off of it and it is now an okay, fun thing to enjoy without being embarrassed. So find out where the next Catvidfest will be and attend!



Flushable, Clumping Litter
Alyssa Hammerschmidt, Marketing Coordinator, Swheat Scoop Litter


In 1994, Pet Care Systems set out to create a litter that would be safer for pets, people and the environment without sacrificing performance. As a result, Swheat Scoop was created.
Swheat Scoop litter is different from other types of litters. Swheat Scoop is an all-natural, chemical free, wheat based cat litter that is 100 percent biodegradable. Because it is all natural, it is safe for cats, kittens, humans and any other living being that is near or around it.
A lot of people have the misconception that natural litters don't clump as well as clay litters, but when you use Swheat Scoop, you get their patented process where the wheat is ground up to use in the litter. The grinding process exposes a starch from inside the kernel, which is the main agent that helps the litter clump together.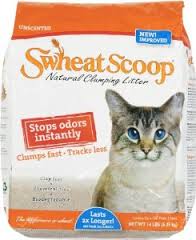 In addition, you also have the enzymes in the wheat kernel that react with the enzymes in the cat waste, so they neutralize each other. This makes it easy for cleaning, and the clump won't fall apart like some of the other natural litters that are out there.
Another great feature of Swheat Scoop is that it is flushable and the only certified flushable cat litter on the market today. This means you can literally scoop waste right out of your litter box and into your toilet bowl and dispose of it by just flushing your toilet. This makes it great for those that live in the city or in a high rise building, because people only want to carry their litter once. No one wants to haul the litter up several flights of stairs, just to haul it back down to the dumpster. Swheat Scoop is also safe for septic systems. Just don't dump the entire litter box in the toilet at one time, but as you scoop it, just flush it.
Swheat Scoop is also safe if it is ingested. They don't recommend that you eat it, but if your toddler or dog gets into it, it won't harm them.
Pet Care Systems also manufactures a wheat-based litter and bedding for horses and a small animal litter for domestic pets such as rabbits, ferrets and birds.
Click here for a $3 Off Coupon.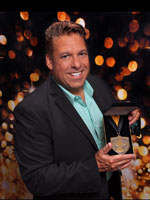 The Dogfather's Grooming Tip with Joey Villani
How Damaging Is Winter Salt To Your Dog?
How does the rock salt that is applied to sidewalks and the streets during the winter affect your pet's coat? Think about how it affects everything else! It can do a great amount of damage to even cars, let alone your pet.
As the salt gets on your pet, it dries out their hair, which leads to breakage, hair loss and irritation. This doesn't even include the damage it can do to your dog's feet.
The best things you can do are brush and comb your pet out very thoroughly after they've been outside. When you think you have removed all of the salt, feel you dog's coat. If there is any salt left, you will be able to feel it. While bathing the coat is the most effective, it's not practical to do this every time you take your dog out.
Once you have it brushed out and all of the salt is removed, a great product to apply is Moroccan Oil, a conditioning treatment for human hair. You can find this at most supermarkets. For your dog, you just need a small amount, about the size of a dime. Rub it on your pet and work it into their coat and then re-brush and re-comb it in. The oil will give it a protective barrier against further exposure to salt. The salt will no longer be able to stick to your pet's coat and penetrate it. This will keep your dog from suffering rom major hair breakage.




Cats and Furniture
Swheat Scoop Minute With Doc Halligan



Cats are unique in that their nails are sharper and more curved than any other mammal. They are also carnivores, so in the wild this would help them grip their prey. Now that they are domesticated, sometimes that prey becomes your furniture.
Cats scratch for a variety of reasons. This includes marking their territory (both visually and with scent glands in their pads), to stretch and to sharpen their nails. But not to worry, with patience and training cats can coexist very nicely with that $2,000 couch. Here's how:
1. Train your cat to use a scratching post instead of your furniture.
2. Try different scratching posts to see which surfaces they like.
3. Make sure the posts have a wide base and are stable enough for the cat to stand up and pull down on the post.
4. Spray the posts with catnip if your cats like this smell.
5. Attach dangling toys to entice them around the posts.
6. Play with your cats around the post.
7. Praise your cat or give them a food reward after they use the post.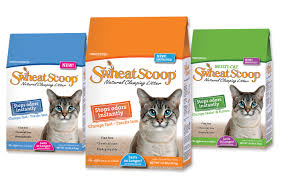 8. Put scratching posts in locations where your cats like to scratch. Many cats like to scratch when they first wake up so if they sleep with you, put a post by your bed.
9. Train your cat to stay away from your furniture by putting aluminum foil, bubble wrap or double-sided tape on the furniture where they scratch.
10. Spray your furniture with lemon cleaner. Cats usually dislike the smell of citrus.
11. Kittens tend to use their nails more than adult cats, so start working with your kittens as soon as possible.
12. Most cats can be trained to use a scratching post instead of your furniture. Don't give up!
13. Use loud noises or a squirt bottle with water to discourage your cat from scratching the furniture. Repetition is important.
14. Trim your cat's nails on a regular basis. Your vet can show you how.
15. Try Soft Paws. These are plastic covering for your cats nails that you can buy from your vet.
Brought to you by Swheat Scoop. Click for $3.00 off Coupon





Animal Radio® News with Stacey Cohen

Pet First Aid App
A new app from the American Red Cross helps dog and cat owners care for their pets in emergency situations. The Red Cross Pet First Aid app is available for iPhones and Androids, and costs $0.99 to download. It features step-by-step instructions, videos and images on how to treat more than 25 common first aid situations for pets, including bleeding, burns and cardiac and respiratory problems. Other features of the app include:
• Create a pet profile: tag identification number, photos, list of medications and instructions.
• Use the list of early warning signs to learn when to call their veterinarian.
• Use "click-to-call" to contact their veterinarian.
• Find emergency pet care facilities or alternate veterinarians with the "animal hospital locator."
• Locate pet-friendly hotels.
The Pet First Aid App and other Red Cross apps may be found in the Apple App Store and the Google Play Store for Android by searching for American Red Cross or by going to redcross.org/mobileapps.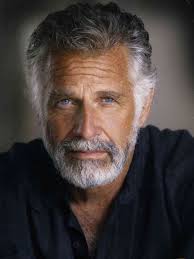 Most Interesting Man In The World Raises Money To Fight Dog Cancer
The most interesting man in the world is helping a Vermont-based company raise money to fight cancer in dogs. Jonathan Goldsmith is a Manchester resident made famous by his role in the Dos Equis beer commercials. But he's also a dog lover hoping to raise funds for the Denver-based Morris Animal Foundation, which promotes veterinary research for companion animals, horses and wildlife. "It's very simple. It takes money, and I can help them raise money," said Goldsmith, who has two Anatolian shepherds and lost a third dog to canine cancer. "The nicest thing about so-called celebrity status is to be able to call attention to the things that you believe in."

Sicker Pets, But Less Vet Visits
There's an American health crisis that doesn't have anything to do with federal health care websites, rising deductibles or doctor shortages. Pets are getting sicker and many owners don't have a clue. One reason is that they're not going to the vet. Dog vet visits have slipped 21 percent since 2001 and cat visits have dropped 30 percent, according to the American Veterinary Medical Association. Meanwhile, emergency visits have increased, indicating people are waiting until their pets are really sick to do anything about it. The crisis in pet health has spurred a new $5.5 million public awareness campaign urging annual checkups. The campaign is sponsored by a consortium called Partners for Healthy Pets, made up of the AVMA, the AAHA and more than 90 other veterinary organizations. The big thing we all tend to forget is a pet's lifespan is 10 to 15 years. Skipping a yearly physical is like a person not going to a doctor for five or seven years. The sooner you catch any disease, the easier it is to treat it successfully.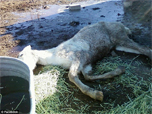 Animal Cruelty Charges in Horse Neglect
The death of a young horse rescued in Enoch, Utah is rousing animal-cruelty activists. Kendra Munden with Madaresgold Horse Rescue says there's no excuse for Elsa's death. Rescuers found the young malnourished horse several weeks ago. Her head was frozen to the ground. Elsa's mom is still being cared for at a Cedar City sanctuary. An Enoch City man is facing animal-cruelty charges in connection with the incident.
Leave Your Pet Out In The Cold – Be Charged With A Felony
Anyone who leaves a dog outside in the cold should be charged with a felony, says State Senator Greg Ball. Ball is calling on tougher new legislation to protect dogs and cats from being left outside in the cold all day. The legislation comes in the wake of an incident that occurred at an upstate puppy mill. The new legislation, which is being drafted, will make it a felony for intentionally failing to provide adequate shelter for a dog. The owner of the puppy farm upstate was charged with a violation of the state's Agriculture and Markets Law, which caries a maximum fine of $100. The legislation will make state law on this fall into line with the punishment for Buster's Law punishable with up to two years in prison and a $5,000 fine. Recently, Gov. Cuomo signed legislation co-sponsored by Ball to enable local governments to regulate pet dealers and puppy mills.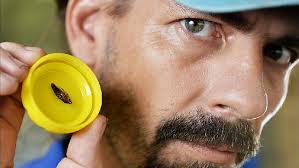 Cockroach Pulled Out Of Man's Ear
An Australian man is gaining worldwide notoriety for the critter that was recently pulled out of his ear. According to the Australian Broadcast Corporation, doctors pulled a cockroach out of Hendrick Helmer's ear that was nearly an inch long. The roach was first killed with olive oil and then taken out with forceps. Apparently, the insect had crawled into Helmer's ear at night and he awoke the next morning in incredible pain. News of the incident has been circulated on websites around the world. Hendrik says he "wasn't expecting" the news to travel so fast, but understands because many people are "freaked out" by the idea of having an insect inside their ear.
Should Pet Cemeteries Bury Horses?
A pet cemetery owner in eastern Iowa is battling state regulators over the proper procedure for burying horses. The Iowa Department of Natural Resources has fined Steve Johnson, of Tipton, $10,000 for not sending dozens of horses to a landfill. The state considers the animals to be "solid waste" that should be discarded in that manner. Johnson is appealing the fine to the Iowa Environmental Protection Commission. Johnson's attorney says his client gives the horses a dignified burial. A DNR attorney says the agency is concerned about the quality of the state's groundwater. Experts in the industry of pet burials say states like Iowa may not be keeping pace with how owners want to treat their deceased animals.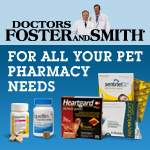 NEWS UPDATE brought to you by Drs. Foster & Smith, affordable pet supplies. Low prices every day, so you save on every order.

Listen to the entire Podcast of this show (#740)