Didn't See That Bite Coming? Look A Little Harder!
Nina Stively, DogTime
A new dangerous Internet video fad is becoming more popular. The scenario is often a baby or child playing with a dangerous or aggressive dog. DogTime's Nina Stively explains how the urge to create a viral video can put our children in harms way.
These are videos where a baby, toddler, or child is interacting with a dog in an unsafe manner and, in spite of the clear inappropriateness of the situation, and the dog's many clear demonstrations of stress, an off-camera adult is holding the camera and chuckling.
Perhaps equally disturbing are the comments below each video, such as "No way a yellow Lab would hurt anyone" or "People, not all dogs have food aggression," and "Baby is in no harm." Really? No harm?
When a dog bites a child in their home we often hear, "no one ever saw it coming." Unfortunately, in many of these cases, a professional could see it a mile away if they were given the chance.
Dogs give warning signs nearly every single time before biting someone. No matter what breed, or how well trained or socialized, it is incredibly rare for a dog to bite someone actually out of the blue. But, if you are not watching for the signs, you are not listening to what your dog is so desperately trying to tell you, before he resorts to his last option - a bite.
What are some of the signs a dog might give that they are uncomfortable? Dogs may start off with a stress yawn, following that with a wide "whale eye," pawing, a lip curl, hackles up, lunges, and a growl, and a wagging tail is not always a sign for happiness.
Nina tells us to look at it this way, if you were out on the street and saw a stray dog walking around, would you do things to this dog that you let your child do to yours? If the answer is no, then you shouldn't let your child do it to your own dog as well.
But unfortunately this scenario is played out in the majority of more than 2 million cases of children being bitten by dogs in the U.S. every year. After a dog seriously bites a child, it is often either euthanized, or brought to a shelter where it will be labeled "aggressive with children," even if the dog was begging, and pleading for your intervention before the bite occurred. Regardless of breed, a dog with a bite history can be a tremendous challenge to place in a home, and is often put down.
Connecting With Your Pet
David Clark, Petzila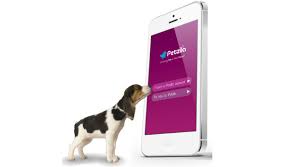 Technology changes the way we live, usually for the better. Dave Clark created a device that allows you to connect with your pet while you're away, using a smartphone. This new gadget has raised nearly $80,000 on IndieGoGo, partly because of its ability to dispense treats to your dog with a press of a button on your phone.
PetziConnect is the first product of its kind to allow dogs and owners to communicate with each other over the Internet. Using a smartphone, app and a Wi-Fi device that is filled with treats, PetziConnect allows dog owners to see their companion on video, talk with them via an audio connection and dispense a reward.
PetziConnect was an idea that spawned from the recognition that man's two favorite things are their dogs and their cellphones. Petzila was founded in 2011 with the mission of bringing pets and their owners closer together through today's most popular trends and technologies. By creating a fully interactive and social experience, Petzila's first product PetziConnect, which will allow people and their pets to communicate via the net in a way that strengthens the emotional bond.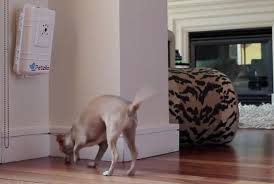 All you have to do is plug in the PetziConnect into any wall outlet, download the app on your phone and it connects to your home's Wi-Fi. From anywhere at anytime, all you have to do is pull up the app and it allows you to see, speak, take pictures and short videos and treat your pet anywhere in the world at anytime.
While you can see your pet, your pet will not able to see you. It has been proven that dogs are not prone to seeing or recognizing their owner's face on a two dimensional screen. However, they will be able to hear your voice, which many pets can recognize. By dispensing a treat, your dog will come back every time he heers your voice.
You will also be able to see the room the PetziConnect is in, much like a surveillance camera. And if you don't speak, you will be able to watch what your dog is doing without their knowledge.
With a broad array of patents pending, Petzila is creating a platform of technology solutions promoting interactivity, health maintenance, training, and overall well being.
Do Animals Get Dementia?
Dr. Jennifer Bolser, Humane Society of Boulder Valley in Colorado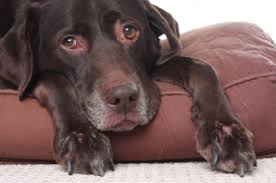 Dr. Jennifer Bolser confirms that our dogs and cats do indeed suffer from the same mental disabilities that humans do. From depression to OCD, some of the same medicines we use are also valid for our companion animals.
In humans, Alzheimer's disease accounts for up to 80 percent of all dementia cases, in which mental abilities decline and impede daily functioning. But what about our aging animals?
Dr. Bolser explains that in animals, it is called cognitive dysfunction syndrome, which is similar to Alzheimer's. The decline in the brain and the changes that occur in the brain in canine cognitive dysfunction syndrome is similar to what happens to people in Alzheimer's. These changes in the brain occur as animals age, which can cause a decrease in sensation and awareness, similar to what Alzheimer's patients experience.
So can our dogs and cats forget who we are? Dr. Bolser explains that in some extremes cases, yes. In some cases, they can start to lose their relationships with their family or other animal members in their families. You may also see a decreased social interaction that may also appear in some extreme cases of cognitive dysfunction syndrome. So is it that they forget who we are? Dr. Bolser says no one knows for sure, but they aren't aware and their brain is not processing their social interactions like it was before.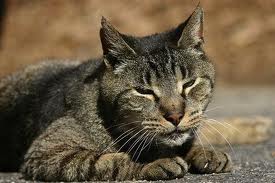 Our animals are living longer than ever, so we are seeing more of cognitive dysfunction syndrome in our pets. The cognitive dysfunction syndrome that occurs is because of the slow degenerative process of the brain, which occurs with time. So the longer an animal lives, or even people live, more degenerative changes will be seen in the brain. With good veterinary care and other therapies to help manage different medical disorders, we can have our domesticated pets live a lot longer.
What about animals in the wild, do they also suffer from cognitive dysfunction syndrome? Dr. Bolser says likely they can and their brain can go through the degenerative process just like domesticated animals. However, in the wild, as soon as they are going to lose any cognitive abilities such as reasoning or hunting, they won't survive.
Can our pets also suffer from obsessive-compulsive disorders (OCD)? There are some dogs that can have OCD characteristics just like people. One of the most common signs of OCD in dogs is as simple as excessive licking, especially of a paw. Less common signs are circling and pacing, if an animal is not getting enough mental stimuli. These behaviors can be managed with similar human medications. Along with medications, there are behaviorists and trainers who can help with these conditions.
Do our pets also get depressed? Dr. Bolser says they do, and that they do use anti-depressants in animals for behavioral things. Dr. Bolser doesn't feel it is truly depression, and that that would be projecting a human disease on to an animal. However, human anti-depressant drugs are used for anxiety issues in dogs and cats.



Proper Identification
Swheat Scoop Minute With Doc Halligan



Proper identification can be a matter of life and death. I recommend that all cats wear a breakaway collar to greatly reduce the risk of strangulation. The collar is connected with a snap-away plastic closure that's designed to break if it's subjected to a lot of tension.
Cats have a curious nature and they can get their collars caught on tree branches, fences, and deck boards outside, or bed springs, vents, furniture, cabinet knobs, or other cabinet hardware inside if they jump. The breakaway feature allows the collar to unsnap if snagged or caught, since cats like to get themselves into and through tight spots.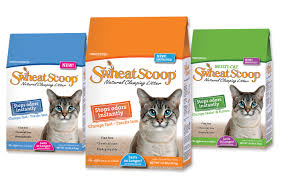 To get the proper fit, use a measuring tape and measure around your cat's neck, making sure you separate the hair and measure down to the skin; then add one inch to your measurement. You have the proper fit if you're able to get one finger between the collar and your cat's neck.
Unlike with dog collars, you want the collar to be able to slip over the cat's head or break away if the collar gets caught on something.
Cats should also wear a nametag at all times. Make sure the information is current too!
Another very important form of identification is microchipping, in which a tiny device is implanted beneath the skin. The chip has a number that can be read by a special scanner, and that number is registered in a national database with your name, address, and telephone number. If your pet gets lost and is turned into a shelter or vet clinic, a scanner can be used to find out your information. As long as the information is current, you'll be contacted and reunited with your pet.
Brought to you by Swheat Scoop. Click for $3.00 off Coupon





Animal Radio® News with Stacey Cohen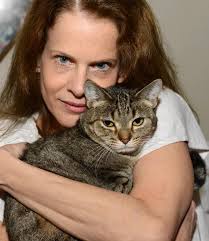 Possible Jail Time For Stealing A Cat
A New York woman is potentially facing jail time after refusing a plea deal for stealing a cat. According to the New York Post, Nancy Glassman admits to taking a cat named Cosmo from a bagel shop and driving it to a local animal shelter. She believed the resident cat was being abused because of sores on its ears and its scruffy looking fur. She was later arrested and charged with burglary. While she doesn't deny taking the cat, she rejected a plea bargain because she doesn't feel she did anything wrong. The deal would have dismissed the charges and kept her out of jail if she stayed out of trouble for the next six months. Instead, she's ready to take the case to trial and is risking up to seven years in prison if she's found guilty.
Recalled Treats Back On Shelves
Dog treats that were linked to hundreds of animal deaths and thousands of illnesses are returning to store shelves soon. Despite having no firm evidence of what caused the deaths and sicknesses, Waggin Train and Milo's Kitchen brand treats will be sold again. Last year, a nationwide recall was issued. The Food and Drug Administration said all animal owners should avoid jerky pet treats. According to NBC News, Nestle Purina Pet Care officials say they'll reintroduce a line of Waggin' Train treats for dogs starting next month, including products made from a single supplier in China and new products sourced entirely in the United States.
Pet Detective Finds Missing Dogs
A dog owner has been reunited with his pets after enlisting the help of pet detectives. The two brown and white springer spaniels, Larsson and Nell, were stolen from a summerhouse at Gary Notley's home. Mr. Notley, 53, got in touch with Wales-based business Stolen and Stray Pet Recovery to help find his pets. After two weeks, the detectives had tracked down the dogs. They were still in Essex and it is believed they may have been stolen for breeding. Stolen and Stray co-founder Stephanie Kent-Nye said, "Gary got in touch quickly. If people leave it for weeks the trail can go cold. We publicized it across all the vets and authorities and then picked up some intelligence that allowed us to act." The hunt for the dogs was shared through social media with more than 1,800 Facebook users liking the Find Nell and Larsson page. "When we got them back, both of them smelled like a manure heap and Larsson had hay on him – it is quite unusual." An Essex Police spokesman said, "The dogs have been recovered and police are investigating the circumstances."
Animal Feed Recalled After Woman Dies In Factory
The Western Sugar Cooperative is recalling 3,700 tons of animal feed distributed by a Lovell sugar beet factory where a woman was killed after falling into its water system. Twenty-eight-year-old Anfesa Galaktionoff died January 4th after she fell into equipment that uses water to carry and wash sugar beets before processing. A spokesman for the Denver-based cooperative, Kent Wimmer, said all of the adulterated animal feed has been accounted for and has been recalled. Authorities say no sugar or molasses meant for human consumption has been distributed since the accident. They say there is no threat to human or animal health. But to boost consumer confidence, the U.S. Department of Agriculture says it will buy animals scheduled for slaughter that consumed the feed.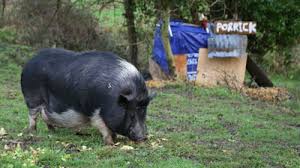 Village Residents Adopt Abandoned Pig
Residents of a small English village say a lonely abandoned pig has turned into a local attraction now that they've all adopted her. According to the Orange News, the porker, which they've named Porrick, was left behind after her owners moved away. After a few months of letting Porrick wander around the field, the villagers decided to take action. They built a makeshift shelter and have been donating food. Trevor Boxell, whose son owns the land Porrick now calls home, says people come in droves to drop off vegetable and other goodies and visit with the animal. He says he'd like to find something a little more permanent for Porrick, but she seems to be just fine with the current arrangement. Boxell says he's left the gate open a few times to see if she'll wander off and find a new home, but she never wants to leave.
Man Adopts Cats To Eat Them
An Italian man is facing jail time after allegedly adopting cats for the purpose of eating them. The 50-year-old man adopted at least 15 cats over several months under the guise of being a cat lover. While his ruse fooled authorities for a bit, they became suspicious after he began coming up with excuses to get out of routine welfare checks on the animals. Officials decided to stop by his house unannounced and reportedly "caught him in the act" of preparing to kill a cat. After being arrested, the man admitted to killing the cats he adopted and eating them, sometimes with friends taking part in the meals. He was taken into custody for maltreatment of animals and risks a jail sentence of at least three months if he's convicted.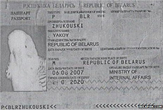 Parrot Candidate In Local Election
A parrot in Belarus almost had a shot at becoming one of the country's new regional councilors. According to BBC News, the bird's activist owner successfully registered his pet as a candidate in a local election. The electoral commission apparently accepted his photoshopped identity document with a picture of the bird, named Yasha, and even processed an application to set up an associated campaign group. Yasha's owner says he was trying to showcase the futility of Belorussian politics. So once he felt he accomplished that goal, he immediately withdrew the bird's documents to avoid any possible penalties.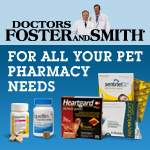 NEWS UPDATE brought to you by Drs. Foster & Smith, affordable pet supplies. Low prices every day, so you save on every order.

Listen to the entire Podcast of this show (#741)