Laugh It Up And Help The Animals At The Same Time!
Gary Vader, Funny For Fido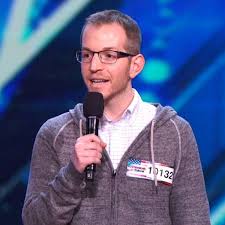 Gary Vader is a comedian who appeared on Season Ten of America's Got Talent. He finished in the bottom 5 of Top 10, but we feel he should have won! Gary is also a big animal lover and has two dogs, both Puggles named Ernie and Marty, whom he claims don't even know he's a comedian. His wife also has a dog walking and pet sitting business called Metro Pets.
So what's Gary up to now? He is one of the comedians appearing at a monthly fundraising charity comedy event for pets called "Funny for Fido."
Funny for Fido is a 501(c)(3) charity created by comedian and animal activist, Justin Silver, to provide financial grants to animal rescue organizations.
Each month the country's top comedians perform to raise money for grants program and awareness for their mission to save homeless animals.
One Hundred Percent of the profits raised at their events and throughout the year are used to pay for veterinary care, food, training, transport, temporary and permanent housing for animals that would otherwise be killed.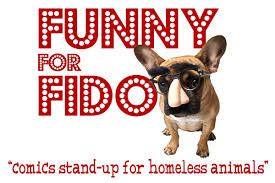 If you would like to inquire about a grant for a rescue organization, would like to get involved or have comments or questions, Bark At Them at funnyforfido@gmail.com.
For updates on future events, to see their rescue dogs and enter contests, join their mail list funnyforfido@gmail.com.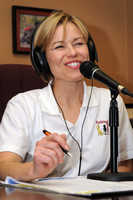 When Pet Food Is Medicine -Dr. Debbie
Proper pet nutrition is more than just diet choices for the healthy pet. It's even more important to properly feed the sick pet or those with chronic diseases. What you put in your pet's food bowl can help, or harm, his ability to cope with illness.
Peek into your average veterinary office and you'll likely find one or more brands of therapeutic diet foods created to manage pet specific pet health conditions. Veterinarians prescribe therapeutic diets to help pets with kidney disease, diabetes, pancreatitis, weight loss or heart disease. Special digestive diets may focus on hypoallergenic ingredients, fiber content or fat levels. Some diets prevent or dissolve mineralized stones in the urinary bladder. There are even diets to keep the spring in your arthritic dog's step and diets to aid in treating pets with cancer.
The grandfather of veterinary nutrition was Dr. Morris who in 1940 designed a diet to improve longevity of his dog, Buddy, who was a seeing-eye dog battling kidney disease. His efforts led to the introduction to Hill's K/D diet, a favorite diet used today for dogs and cats with kidney dysfunction. Today many more diets and conditions are addressed by companies such as Science Diet, Royal Canin, Purina and Iams.
As a veterinarian I recognize the value that therapeutic diets lend to managing my patients' health. But my strongest testament to their value is as a doggie momma who feeds a therapeutic diet to my own dog, Magnum.
My Labrador Magnum suffers from food allergies with frequent facial skin infections, bad skin odor, scratching and unpleasant gastrointestinal signs with diarrhea and flatulence. After several diet trials with various hypoallergenic diet approaches, he now thrives on a rabbit based therapeutic diet by Royal Canin. His doggie kisses are sweeter smelling now, he's content and he isn't a walking gaseous explosion anymore.
But be prepared to dig deeper in your wallet for therapeutic diets. The research behind these foods will cost the consumer more than average pet foods. Just look at the example of Magnum's food. This diet runs $86 for a 25-pound bag of dry food. This sure isn't cheap. But the investment can pay off in lower medical costs and fewer veterinary visits, justifying the additional cost. In Magnum's case, we are able to avoid continued treatment of skin infections, thereby avoiding medication use and he is spared incessant itching.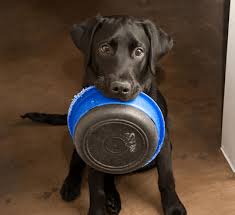 Some pet owners turn to home cooked diets in order to avoid the costs of therapeutic diets. Without guidance and veterinary nutrition analysis, pet owners may risk shortchanging their pet's nutrition. One research study identified that over 90-percent of home prepared diets for sick pets failed to be nutritionally adequate. Quality ingredients aren't cheap and a well-produced home cooked diet often ends up costing far more to prepare than commercially produced therapeutic diets.
If your veterinarian recommends nutritional management with a therapeutic diet, discuss all the options with your doctor. Inquire about different brands and sizes of food packages available, as many options are available. Get your money's worth on these diets by following your veterinarian's recommendations. Avoid mixing therapeutic diets with regular foods. This only hinders your pet's results and give you a false sense of saving money by making the food last longer.
As for Magnum, I choose to feed him his therapeutic diet and avoid popping pills into him. That's my gauge of a therapeutic diet success - food that serves like medicine in the doggie bowl, but without the hassles.
Featured veterinarian known as "Dr. Debbie" on national pet radio program, Animal Radio. Ebook author of "Yorkshire Terriers: How to Be Your Dog's Best Friend"; "Pugs: How to Be Your Dog's Best Friend"; "Mini Schnauzers: How to Be Your Dog's Best Friend"; and "Shih Tzu: How to Be Your Dog's Best Friend." Dr. Debbie's books.




5 Ways To Better Dental Health For Your Pets
Robert Semrow, Listomania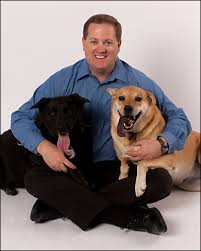 Pet Dental Health Month is highlighted each year in February, but it truly is an everyday concern for all pet owners. Who doesn't have a pet whose smile can melt even the biggest scrooge's heart? Dental health is more than just a pretty smile, it's something that impact's their entire body system, so if their dental care is given proper care, it can have total body consequences. So many things impact their dental health, from the foods you feed them, to the toys they play with, to treats that can damage their teeth.
Here are a few tips to help insure that your pet will enjoy good dental health for years to come.

1. The signs that your dog or cat may be suffering from dental health problems include some or all of the following signs: bad breath, excessive drooling, inflamed gums, loose teeth, lack of interest in food or water, tumors in the gums or cysts under the tongue. If you are seeing any of these signs, talk with your vet and have them do an examination and plan a course of action.
2. Remember, dental disease often occurs below the gum, so work with an expert. You should regularly check your pet's gums. They should be pink and not showing any injuries or black or white areas. There should be no swelling and no pockets where food can get lodged or stuck. It's important to help your pets feel comfortable with you and/or your pet's health partners touching and viewing the insides of their mouths. It's best to start when they are young, but equally important to make it a pleasant experience so they do not associate it negatively.
3. Have a regular maintenance plan for the dental health of your pet. Speak with your pet health care professionals about what you should be doing and how often you should be doing it. It's important to understand how the food you feed, the treats you give them and the toys your pets play with all impact your pet's dental health.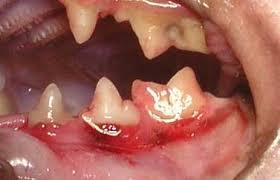 4. If you are going to brush your pet's teeth, do so with a pet safe toothbrush and/or pet safe teeth cleaner. Remember that you should only use pet specific toothpaste as well.
5. Finally, talk with your vet and pet health care expert about toys, treats and chews that can not only help with anxiety and boredom, but can also support the dental health of your pets. Talk with your vet and nutritional pet expert about foods and supplements that can also aid in dental health, as well as in digestion support. The body's systems are symbiotic and thus it is important to keep them in balance.
Remember that pets rely on their teeth for not only eating, but also for protection, play and overall health. Dental health impacts everything they do on a daily basis, so an unhealthy mouth cannot only disrupt their eating and drinking, but also their overall behavior. It's not just about their smile on the outside, but their health on the inside.

Share your ideas on how to help with pet dental health on our Animal Radio Facebook Page.




Animal Radio News - Lori Brooks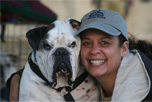 Alaska Courts State Animals Are Like Children
Alaska was the first state that has specifically said that a companion animal has visibility in a divorce proceeding beyond that of property and that the court may award custody on the basis of what is best for the dog, not the human owners. Alaska divorce courts now treat pets more like children even though, in the eyes of the law, animals are considered property. But in Alaska, they've added an amendment to the state's divorce statutes and it's music, or barks and meows, in the world of animal law. It makes Alaska the first state in the country to require courts to take "into consideration the well-being of the animal" and to explicitly empower judges to assign joint custody of pets. The Alaska Bill also allows courts to include pets in domestic violence protective orders and requires the owners of pets seized in cruelty or neglect cases to cover the cost of their shelter. One of the authors of the bill was a state lawmaker who once handled a divorce that resulted in joint custody of an entire sled dog team.
UAE Outlaws Ownership of Wild Animals
The United Arab Emirates outlawed the ownership of wild animals as pets, ending a favored pastime of some wealthy citizens who are fond of posting snapshots of their lions, tigers and cheetahs online. The law bans the trade and ownership of wild or exotic pets for any individual, but not for zoos, circuses and breeding centers. Violators face jail time and fines up to $136,000. Animal welfare experts in the Middle East say those big cats are often illegally smuggled out of their native countries and that is very concerning since Cheetah populations have plummeted in the past few decades.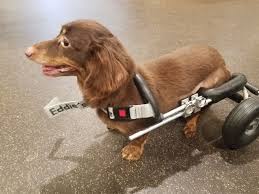 Dog With Broken Spine Left in Trashcan Finds Forever Home
A dog found abandoned in a trash bag with a broken spine has found a forever home. Poor little Frances is a Dachshund who was found in Pennsylvania by a Good Samaritan who was out on an early morning walk when she came upon the trash bag with Frances inside of it. But, this story has a happy ending. Frances has a brand new wheelchair now and has been adopted by a woman who already had two doxies. All three are getting along and playing together just fine.
Germany Taxes Dog Owners But Not Cat Owners
In Germany, there's a legal difference between pet owners. Dog owners are taxed for their pet, while cat owners currently aren't, though some say that should change. An estimated 13 million cats call Germany home and that doesn't include stray cats. The justification for the dog tax is partly that dogs often leave public areas dirty, but the safety of both the animals and the public also plays a part. Dogs in Germany must also be registered with the authorities, neutered, micro-chipped, and depending on the breed, undergo a 'character test' to determine whether they should be muzzled when in public. German officials say those policies help prevent shelters from being overrun and allow them to stick to a 'no-kill policy' as well as limiting biting incidents.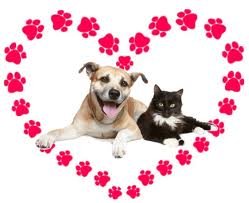 If You Gave Your Pet a Valentines Gift - You're Not Alone!
The numbers are in and consumer spending for Valentine's Day was estimated to have grown 8-percent over last year and that growth is thanks mostly to those who showered their pets with Valentines gifts and surprises. In fact, spending on pets jumped 27-percent this year, to $751 million, according to the National Retail Federation. Overall, Valentine's Day spending increased to $19.6 billion, after it fell last year for the first time since the recession.


Listen to the entire Podcast of this show (#1107)