Marlon Hargis - Exile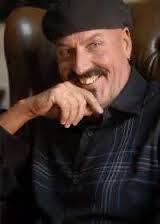 From the band Exile (Kiss You All Over), Marlon Hargis is our guest; and saying he loves our furry friends is an understatement. He even does a benefit concert for a homeless pets and people organization.
Exile has now been together for 53 years. The members include Marlon Hargis, J.P. Pennington, Steve Goetzman, Sonny Lemaire and Les Taylor. They are still touring and are planning to do around 60 concert dates this year.
It all started around 1966 when Marlon Hargis saw his future after seeing "The Exiles" on the Dick Clark Caravan of Stars concert in Lexington. They all grew up in the same part of Kentucky and kind of knew each other already as musicians. He remembers thinking what a cool band they were, never realizing he would be a member one day.
Five years later they asked him to join. At the time, Marlon was working in a club band making $400 a week, and when he started with Exile, the members were only making $75 a week. He states that back in the early 70's you could actually survive on $75 a week. While he took a big cut in pay, it obviously paid off, as he's still with them!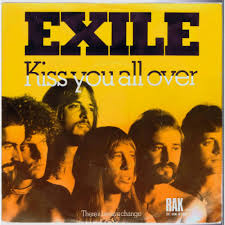 The band members of Exile are all HUGE animal lovers and every year they play a charity concert for SAFPAW, the Southern Alliance For People and Animal Welfare. SAFPAW is a non-profit organization helping the homeless community face the daily challenges of living in poverty with their pets. In addition their pet services help those housed but living at or below the poverty level. SAFPAW also serves as an active Homeless Outreach Organization. The local organization in Nashville helps homeless people with pets by providing food, spay and neuter surgeries, vaccinations and grooming.
Marlon tells us that his wife is also a volunteer at this small organization, and they will literally go out every day, no matter if it's zero or 100 degrees, and check on camps and tent cities to make sure that not only the people are okay, but the animals are too.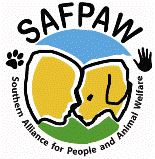 Marlon's wife not only volunteers with SAFPAW, she is also a groomer who donates her time. Marlon tells us of a story that just happened with a 94-year-old woman who lived in a low-income home with her Poodle. He said that sometimes these animals are all these people have. SAFPAW picked the Poodle up and Marlon's wife groomed it. He explained that it didn't even look like a dog before and looked beautiful after she was done. Marlon said the animal was so happy and even seemed to be posing as if to say, "Man, I look good!"
Upcoming Exile Tour Dates:
03/11/2016 Shelbyville, IN - Indiana Grand Casino: "Helping Hands for Freedom" benefit
03/12/2016 Springfield, IL - Boondocks
03/18/2016 Ft Payne, AL - Chris Roberts School of Music(formerly The Pickin Post)-7PM
03/19/2016 Nashville, TN - Private Show
04/08/2016 Ft Myers, FL - The Ranch with Janie Fricke
04/09/2016 Weirsdale, FL - The Orange Blossom Opry with Janie Fricke
04/29/2016 Benton, KY - The Kentucky Opry
04/30/2016 Renfro Valley, KY - Renfro Valley Entertainment Center 8:30PM
06/08/2016 Louisville, KY - PRIVATE
06/09/2016 Louisville, KY - Private Show
06/25/2016 LaVeta, CO - Fir Station Amphitheater
06/26/2016 LaVeta, CO - Fir Station Amphitheater
07/04/2016 Rowlett, TX - Pecan Grove Park
07/30/2016 Fort Worth, TX - Stagecoach Ballroom
09/08/2016 Breman, GA - Mill Town Music Hall
12/02/2016 Lebanon, KY - Angelic Hall
Be sure to check them out when they are in your area!
At home, Marlon and his wife have 2 Siberian Huskies, 3 Chihuahuas and 3 cats. He claims that the alpha dog is actually one of the Chihuahuas, named Miko, who can back down the Siberian Huskies in a second! While the Chihuahuas sleep in bed with them, the Huskies are too large. However, they do think they are lap dogs and will get up in their laps as well.

Real Estate For Animal Businesses
Lynsey Polacheck, Inco Commercial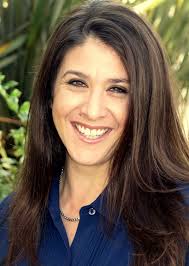 You may already know how hard it is to find somewhere to live with your pets. That is especially true if you live in Los Angeles. LA is where Lynsey Polacheck runs her real estate business, Inco Commercial, for animal related businesses like groomers, pet hotels and even a doggy-shrink.
Lynsey is located in Long Beach and it has been her job to learn the ins and outs of this business and this niche and states it is all worth it. She treats her clients like family and cares about them more than anything. Because of her niche, she works all over Orange and Los Angeles counties and doesn't always stay local. She works with brokers all over California as well brokers in other states as well. What she does can be done anywhere and we all know animals and animal businesses are everywhere!
There is a lot that goes into working with a city to get permits for pet businesses. While some places are pet friendly, you need to find those areas and then find a pet business landlord who will accept animals on their property. Just like with rentals, some pet businesses face other tenants who don't want them on the premises. Some people who start pet business, end up having to buy their own building if they want to have dog training on the premises.
Dog super stores, food stores and veterinary clinics are a lot easier to find because they don't have a lot of animals that are barking or using the premises for bathroom breaks.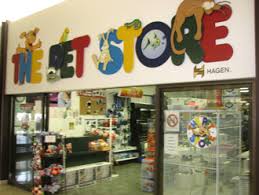 Lynsey states the strangest business property she had to find was for a pet psychologist. The most difficult property to find was for someone in Santa Monica who wanted to start a pet hotel.
Lynsey has had a love for animals and has owned them her entire life. She also loves real estate. Putting the two together has been a great joy for her, as we all know when we love what we do we do better at it!
INCO Commercial and its family of companies, INCO Municipal Consulting and CORE Property Management, provide local knowledge, regional reach and world-class service to our commercial real estate clients with three offices in Long Beach, Irvine and Riverside.




Kibble vs. Canned
Doc Halligan, Lucy Pet Foundation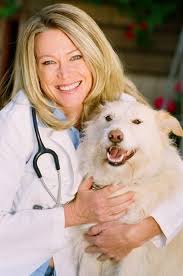 Doc Halligan is here to settle the age-old question, should we be feeding our pets dry food or from a can? The answer may depend on many factors. Is dry kibble responsible for one of the most common problems in older male cats?
Three are currently three types of food to choose from. Canned food (68 to 80-percent water) is available in moist form and in individual portions. Semi-moist food (23 to 40-percent water) is available in individual portions or in bulk. Dry food (6 to 10-percent water) is available as kibble, meal, or expanded particles. The type of food you should feed your individual dog or cat depends on their age, their predisposition to dental disease and their lifestyle. Although the three food types are quite different in form, the biggest difference is in the amount of water content.
Canned food is 75-percent water, which is an essential nutrient, but the downside is that your pet has to eat more canned food to fulfill its nutrient requirements. Wet food has a low caloric density and higher packaging costs, so it's more expensive per calorie to feed. Depending on your pet, it can also lead to tartar buildup. Wet food is also the most palatable. Just open a can of wet dog or cat food and you'll see!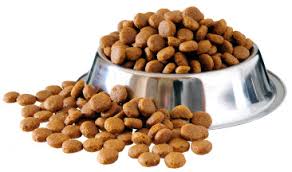 Semi-moist food, like canned food, tastes good, but it's not as messy and doesn't spoil as quickly. You don't need to refrigerate it after opening, and it usually comes in single serving sizes. The drawbacks are that it's usually high in sugar and preservatives and can contribute to dental disease in some animals.
Dry food has the lowest water content and is the most popular because of its convenience and its crunchy texture, which can help reduce the amount of dental disease in some pets. It has preservatives added to reduce spoiling, so it lasts the longest, and has a high caloric density, which means it's the most economical to feed.
However, dry food is unnatural for a cat to eat in the wild. Some cats might have more health problems, including problems with their urinary tracts eating only dry food, because they are not getting enough water. In the wild, cats don't drink a lot of water, as they eat things like mice, which are 70-percent water. However, domesticated cats that eat dry food are drinking lots of water to get it in their diet. So canned food is closer to what they would eat in the wild.
Doc Halligan never recommends just feeding a cat dry food only. It should be at least 50/50 of wet and dry. However, there are some cats that Doc Halligan recommends canned food only for their diet.
But isn't canned food bad for your cat's teeth? Doc Halligan states that studies have been done that show it depends on the diet and how a cat eats. There are some cats that don't even chew their dry food, and literally inhale it.
Doc Halligan states that there are, however, some diets that do lead to more dental disease than others. These depend on their content of vitamins and nutrients as well as how much sugar the food contains. If there is a lot of sugar in the dry or wet food, you are going to get more build up of bacteria. So, it depends on the particular food.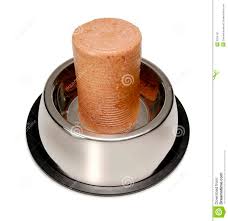 There are special diets made for pets to help clean their teeth, which have enzymes baked in them. However, you can't say that all dry food keeps your pet's teeth clean.
Can you save money by buying one food and feed your cat dog food or feed your dog cat food? Doc Halligan states that you should never feed a dog cat food and you should never feed a cat dog food. This is because the nutritional requirements are different for both cats and dogs.
Cats are obligate carnivores so they can't eat a vegetarian diet and they have higher protein requirements. Dogs are more like us and are omnivores.
What about free-feeding? Should you always keep a bowl full of food so they can eat whenever they want? Think about it, in the wild would they have access to food full time? No, they have to exert some effort and catch their food. So when do you think they exert that effort to go eat? When they're hungry. Do you ever see a fat animal in the wild? No. They are only motivated to look for food in he wild when they're hungry, not because they are bored. You see fat animals in captivity because they are eating for unnatural reasons, such as boredom.
Doc Halligan believes in twice-a-day feedings for several reasons. First, twice-daily feedings are better for digestion than one large meal and infrequent feeding leads to slow metabolism and even vomiting of bile from an empty stomach. Second, I think pets enjoy eating twice a day versus only once. They see us eating at least three meals, and by feeding them twice a day you'll resist the urge to feed them from the table, and your pet will be happier and healthier, and will live longer. The exception is if you have an ill or older pet that doesn't eat much and you want them to eat more frequently.
The Mission of The Lucy Pet Foundation is to reduce pet overpopulation by having mobile spay/neuter clinics across the country and to support causes that benefit animal welfare. The Lucy Pet Foundation currently has two buses that travel around Southern California focusing on spaying and neutering. These buses are state of the art surgery units. Their next focus is in generating more funds to expand the work of these buses and have more across the country.

The Lucy Pet Foundation not only offers free and reduced spays and neuters, they also do microchipping, vaccines and de-wormings. Spaying and neutering is not only great for pet population control, but it has been proven that an animal will live on an average of 40-percent longer after having this surgery.
Upcoming March Clinics
Free Spay & Neuter for Los Angeles City Residents! Here is a list of upcoming free or reduced fee mobile spay and neuter clinics in California:
Call for more information, questions and to reserve space to get on the list: (855) 499-5829
March 8, 15, 22 & 29: West Valley Shelter, 20655 Plummer Street, Chatsworth, CA Spay/Neuter Clinic - 7:30 am; Vaccine Clinic 10:00am-2:00pm
March 24 : Algin Sutton Rec Center, 8800 S. Hoover St., Los Angeles, CA Spay/Neuter Clinic - 7:30 am; Vaccine Clinic 10:00am-2:00pm
March 5, 11, 18, 19 & 25: Hansom Dam Recreation Center, 11480 Foothill Blvd., Los Angeles, CA Spay/Neuter Clinic - 7:30 am; Vaccine Clinic 10:00am-TBA
March 7 & 21: Century 21, 8307 Foothill Blvd., Sunland-Tujunga, CA Spay/Neuter Clinic - 7:30 am; Vaccine Clinic 10:00am-2:00pm
March 10: Monterey Park, 350 S. McPherrin Ave., Monterey, CA Spay/Neuter Clinic - 7:30 am; Vaccine Clinic 10:00am-2:00pm
March 16 & 30: Food 4 Less, 1748 West Jefferson Blvd., Los Angeles, CA Spay/Neuter Clinic - 7:30 am; Vaccine Clinic 10:00am-2:00pm
Remember, you must get on a list to have your pet seen at these locations. Please call The Lucy Pet Foundation toll free at 1-855-499-5829 or Email: Info@lucypetfoundation.org to schedule an appointment, or register at the events.
See the current list of clinics at http://www.lucypetfoundation.org.
http://www.lucypetproducts.com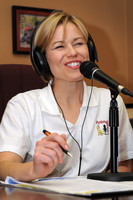 How to Build the Perfect Litter Box - Dr. Debbie
One sniff upon entering your home and you recognize the unmistakable odor of cat urine and feces. Simba has used your entry hall as his litter box again. But before you lose your temper - stop. By scrutinizing the environment through your cat's eyes, you will likely discover the cause of his toileting mishaps.
Elimination issues are a main reason for veterinary visits and a primary reason for relinquishment of cats at shelters. House soiling problems can be multi-factorial, with an overlap of behavioral, environmental and medical causes. Feline house soiling can be managed however with sleuth work and patience. The challenge is to think like a cat.
First and foremost, say this and repeat it… "My cat does not eliminate out of the litter box to get even with me." Cats do use urine and fecal scent marks to communicate territory, but this isn't done with spite or in effort to 'get even' with you. Inappropriate elimination is a cat's way stating that something isn't right in their world. Understanding this is key before tackling feline house soiling. Focus on what's wrong in Simba's toilet area, not on how the house soiling makes you feel.
Start With a Vet Check
Cat owners often struggle with house soiling mishaps for months or years before enlisting help from their veterinarian. But seeing the veterinarian should be the first step, since health disorders may be at the root of some house soiling issues. Your efforts in restoring litter box usage will be doomed if an underlying medical cause is not addressed at the same time.
Size Does Matter
Make sure your cat's litter box is of adequate size to allow maneuvering. Litter box size should be 1 and 1/2 times the length of cat's body length. Height of the edge also matters. For older kitties, try lower profile litter boxes or plastic under bed storage boxes. An arthritic older cat won't complain or cry in pain with arthritis, she'll just chose to eliminate elsewhere.
Consider the View
Cats don't want to be startled while in the loo. Don't place the litter box in a high traffic area where people and pets are always a-coming and going. Cats prefer a low traffic area where they can have an eye out on things.
Don't place the litter box near appliances which give off noise, vibration and heat, all which disturb your cat while eliminating. Once a negative aversion is created, your cat may not return to use that box in the future.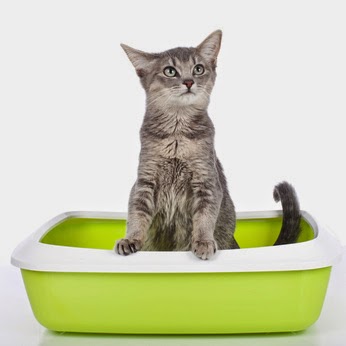 Ditch the Litter Box Cover
While some nervous kitties prefer the privacy of litter box covers, the majority of cats dislike the tight quarters and limited ventilation litter box covers provide. Consider how you feel in a public porta-potty... do you like to touch the walls when inside? Sure, people like the way the lid contains odors, but does it really matter how little odor comes from the litter box when your cat is pooping on your oriental rug?
Provide More Than One Box
A common error is assuming that one litter box is all your cat needs. What cat owner loves the litter box, and relishes seeing more of them in the home? But the more the better when it comes to faithful litter box usage, especially with multiple cats. The general rule is to provide one more box than the number of cats. Some cats share litter boxes, others will not. Unless you provide alternate sites you may have elimination issues in multiple cat homes.
Another special consideration is differences in cat's personalities - timid cats may avoid crossing paths with other more assertive pets in home. Be sure to provide litter box sites that won't be blocked by other animal's movements.
If you live in a multilevel home - you must provide litter box sites on each level. This is especially important in multi-cat homes, those with senior cats or those with health conditions.
The Pick of Litters
Litter texture preferences vary and there are many choices from scoopable, clay, crystals, or natural litters. However in one research study of cat's litter box habits, it demonstrated that the majority of cats prefer fine grained scoopable clay based litters that have carbon as their odor absorbing ingredient. Every cat is different though, so try other litter varieties until you find your cat's preference.
Skip the Scents
The verdict is still out on what odors cats prefer, but avoid heavily scented litters or deodorizers if your cat is missing the box. Interestingly enough, one study showed cats preferred cedar and fish odors, while avoiding citrus and floral scents, while another study concluded cats preferred fish or bleach smells to other scents.
Kitty Litter Depth
Ideal litter depth is 2 inches - more isn't always better. Some cats thrive on scratching the bottom of the pan, which is obscured by excessive amounts of litter.
Keep It Clean
Cats are fastidious by nature and will avoid using a soiled or smelly box. The overall cleaning frequency depends on the number of cats in the home. General advice is to scoop twice a day and deep clean the litter pan weekly. Change out clumping litter every 2-3 weeks.
Build It and Kitty Will Use It
By building your cat's dream litter box, your cat will find litter box nirvana. And you'll come to enjoy a better relationship with your kitty family members without those unwanted "presents" in the foyer.
Featured veterinarian known as "Dr. Debbie" on national pet radio program, Animal Radio. Ebook author of "Yorkshire Terriers: How to Be Your Dog's Best Friend", "Pugs: How to Be Your Dog's Best Friend", "Mini Schnauzers: How to Be Your Dog's Best Friend", and "Shih Tzu: How to Be Your Dog's Best Friend"




The Top Household Pet Poisons in Most Homes
Robert Semrow, Animal Radio Listomania
It's Robert Semrow, your pet world insider here with this week's Animal Radio Listomania. March is Poison Prevention Awareness Month and we here at Animal Radio try to share knowledge and care whenever we can. Many of these poisons can be found in most homes across the country. So, take a minute or 3 to identify if these items are in your home and if they are out of the reach of your beloved pets. If not, take some time today and get them put away safely. There is nothing more tragic than an illness or death that could have been prevented with just a little effort.

OK, enough pontificating; let's identify a few of these common dangers that can harm both dogs and cats.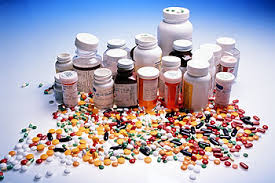 Let's start with human and pet medications - Every year there are numerous horror stories about pets, dogs, cats, ferrets and other quick and curious pets getting in to serious health situations by ingesting human and pet medications not meant for them. It should go without saying, but keep any and all medications out of the reach of your two legged and four legged children. Your pets can't read the tiny labels on the bottles, so they don't know the kind of danger they are getting themselves in to.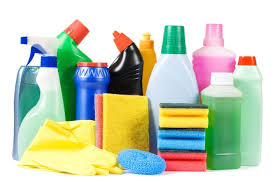 Next - Household Cleaners. Just because it says all natural or green does not mean it is safe for your pets. If you are looking at the label for guidance, then you need to make sure it says "Pet Safe." There is a big difference between natural and environmentally safe and being pet safe. Keep this in mind when you are using household chemicals to clean. Your dogs, cats, birds, heck any pet that can encounter the areas that you are cleaning can get the chemicals on their feet or other parts and when self-grooming they can ingest these chemicals, which can severely harm them.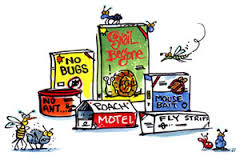 Rodenticides and pesticides - Again, your dogs and cats can be overcome by curiosity, especially after a rat or mouse has nibbled on the poison from one of these and it can lead to accidental poisoning of your pet. Be very vigilant of the traps and at least in the case of dogs, try to place them where a dog can't reach. Again, sprays and chemicals that may be used should state that they are pet safe or they shouldn't be used around your pets. Also, watch to make sure that these chemicals aren't finding their ways into areas that your pet likes to visit and recreate in.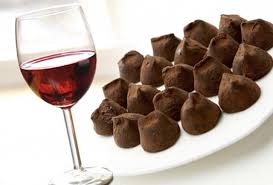 One more very common pet poison potential is from foods and alcohol that we enjoy and they can get access to. Alcohol is universally dangerous for our pets. Make sure you are not leaving this out where your pets can reach it. They do no know what it is and the unique smells may make it all that much more enticing to them. The same holds true for foods, things like onions, candy, gum, grapes and raisins can have severe consequences for your pets, so make sure that after you've enjoyed them, there aren't any left overs where your curious pet can get in to them.

Remember our pets trust us implicitly and they are prone to want to explore our worlds and what we are doing. So if you are eating or drinking it, they assume they can to. Until we develop a pet poison warning system that pets can understand, it's our responsibility to remove and reduce the household risks to our pets.
Share your ideas on how to remove and reduce household risks on the Animal Radio Facebook Page.
http://petworldinsider.com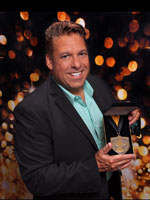 The Dogfather's Grooming Tip with Joey Villani
How To Get Rid Of That Fresh "Just Rolled In" Dead Smell
Perhaps you have one of those dogs that just loves to roll in dead things? We don't understand why they do it, but more importantly, we need to figure out how to get the smell off their coat.
Luckily, organic odors are pretty easy to remove, even though they are usually the worst smelling odors.
To remove that dead carcass smell, and we are not talking about skunk smell as there are better removal remedies for skunk odor, but for a dead carcass smell start with a gallon of water. This can be tap water, even though distilled water is best, and add 1/4 cup of anti-bacterial dish detergent. The reason you want anti-bacterial detergent is that if your dog is rolling around in other dead animals, who know what kinds of bacteria they are picking up. Next, add 1 cup of white vinegar and shake. The white vinegar will pretty much destroy the odor.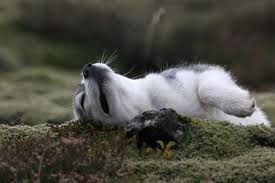 Take the mixture and spray it on your dog almost to a saturation point and work it in with a brush. When you are done, towel it off, and make sure your pet is dry before they go outside during the winter months. If it feels a little bit soapy, that is okay. The anti-bacterial soap is biodegradable and won't harm your dog. If you did this every day, then you should be concerned with the soap residue. But if your dogs are rolling in dead stuff every day, you've got other problems and need to clean your property! But, you can do this procedure every two weeks, or even once a week if you need to.
If you have any mixture left over, there is no shelf life to it and it will spoil. This means that what you don't use must be thrown out after about two hours, as the anti-bacterial properties are no longer working.





Tails Inc. Pet National Events for March 2016
Janice Gork, Tails Pet Media Group, Inc.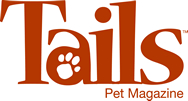 Passionate about rescue and adoption, Tails Pet Media Group, Inc. was founded in 2000 by Janice Brown. What started as a magazine, is now a mission! Tailsinc.com is an interactive website and online community committed to connecting the animal welfare community with the general pet-loving population. Tails Inc. features expert knowledge, advice, pet product reviews, local resource guides, community event news and monthly contests, in order to promote and encourage people to live responsibly with their pets.
Here is a list of upcoming March Events around the Country:
WHAT: Woofstock 90210: adoptions, vendors, food trucks, pet & people body painting,
WHO: Sponsored by the City of Beverly Hills' Community Services Department
WHEN: March 6. 11am-3pm
WHERE: Roxbury Park 471 Roxbury Dr., Beverly Hills, CA
COST: Free
INFO: 310-285-6830
WHAT: Car, truck, motorcycle show & dog talent show: Show off your rides and your pets! Win trophies, awards, and enjoy vendors and mingling with fun pets and people
WHO: K9 Rescue of VA
WHEN: March 12, 10am-4pm
WHERE: The Sportsman restaurant, 3306 Williamsburg Rd., Richmond, VA
COST: Free ($10 to enter talent show, $20 to enter a vehicle)
INFO: 804-350-4996 or pita12379@gmail.com
WHAT: St. Paddy's Pawlooza: live, authentically Irish music, craft beer, and food trucks!
WHO: Charleston County Parks'
WHEN: March 12, Noon to 4 p.m.
WHERE: Wannamaker County Park dog park, 8888 University Blvd., North Charleston, SC
COST: $5/person, dogs & kids/free
INFO: 843-795-4386
What: St. Catrick's Day Party (enjoy food & delicious beers brewed on-site, and join in on the Raffle and silent auction)
Who: Harmony House for Cats
Where: Revolution Brewing, 2323 N. Milwaukee, Chicago
When: Sun, Mar 13, 6-8pm
Cost: $30 in advance/$35 at the door
Info: HHForCats.org/attend-events
WHAT: Photos With The Easter Bunny: Bring your pet BFF dressed in their Spring Best to enjoy a day of fun complete with candy & crafts!
WHO: Tribbles Rabbit Rescue
WHEN: March 19, 1-4pm
WHERE: Mount Laurel Animal Hospital, 220 Mount Laurel Road, Mount Laurel, NJ
COST:
INFO: 856-234-7626 or events@mlahvet.com - MyTribblesCorp.com
Want to list your event for free? Click here. Please note that non-profit events (fundraisers, adoption events, etc.) will be listed for free and for-profit events will incur a fee. Please email the advertising team if you wish to advertise your for-profit event in their directory.
Tails has local focus, but national reach - with magazines in 10 different cities across the United States, and 150,000 issues printed per month, 12 times a year, and an ever-increasing audience of over 1 million people. Pet lovers can pick up their free magazine at pet-related businesses and vet offices, grocery stores, health clubs, bookstores, coffee shops, restaurants, libraries, park districts, and other "mainstream" locations. Currently they are in over 10,000 individual locations.
To find out where you can get a copy of your own, email locations@TailsInc.com.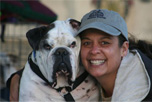 Animal Radio News - Lori Brooks
Pimping Out Dogs?
Customers of a business that leases pets are demanding the cancellation of their account since the Oregon Department of Justice has opened an investigation into the company. Apparently, there have also been 10 consumer complaints filed against the business since 2012. Now, this current investigation comes after accusations that said the company unjustifiably euthanized three dogs. The company leases dogs for about $300 a month. One customer said he's begun to feel as if the company is really just pimping out dogs.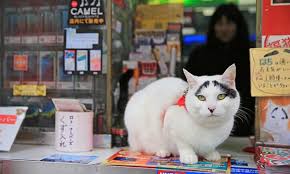 Cat Has "Lucky" Eyebrows
There's a cat in Japan that has become a popular attraction for tourists, because her distinctive eyebrows resemble the Japanese character for the lucky number 8. Hachi was born after the 2011 earthquake and tsunami that devastated Japan and now she is celebrated as a symbol of returning good fortune. She lives as a shop cat North of Tokyo and her "lucky" eyebrows are a national sensation because she is said to bring good luck to people who see her and her two obvious black markings above her eyes. Hachi means 8 in Japanese.
Horses Can Read Our Body Language
We've known about human body language for many years, but what about horses being able to read our body language? New research from the University of Sussex has confirmed for the first time that horses can read facial expressions and that they can tell if a person is showing anger or happiness. The study looked at how 28 horses reacted to photographs of human facial expressions. Researchers say that when viewing pictures of angry human faces, horses looked more with their left eye, a behavior associated with perceiving negative stimuli, AND their heart rate also increased as they showed more stress-related behaviors. Keep an eye on your pet's eyes, because this is consistent with other research indicating that many animals view negative stimuli with their left eye because of the right brain's ability to process threatening events.

Pair of Deformed Mountain Lions
Biologists at the National Park Service have begun tracking a three-legged bobcat and her one-eared kitten after the pair was discovered recently in Southern California. They were spotted by camera traps in the Santa Monica Mountains and appear to be thriving despite their deformities. "Bobcats catch live prey, so that means she's managing to hunt with one front leg - and doing it well enough to feed herself and her kitten," which was captured by NPS, tagged and blood tested a few days prior to its mother getting the same treatment.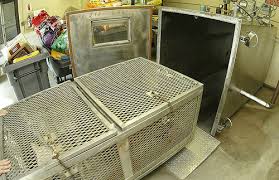 Gas Chambers Should Be Banned
Gas chambers for humans were outlawed long ago, but not so for animals. Only 23 states have banned the use of gas chambers for animals, while it is still legal to use them on animals in Kansas, Wyoming, Utah, Nevada and Missouri. Consider the facts. It can take up to 30 minutes to kill a dog in a gas chamber while an injection can create loss of consciousness in 3 to 5 seconds. The animal stars of this movement to ban gas chambers include a cat named Andrea, who survived two attempts to gas her in Utah. Another survivor is a Beagle named Daniel whose story inspired Daniel's Law, which permanently banned the use of gas chambers in Pennsylvania. In Daniel's case, he was still alive after 17 minutes in the metal box filled with carbon monoxide. He somehow walked out of a gas chamber that killed 17 others at the same time. He now has a home in New Jersey and is the poster dog for Eleventh Hour Rescue, a group dedicated to saving dogs from death row in high-kill shelters.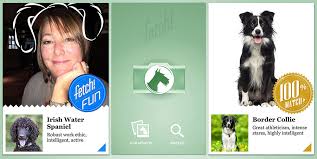 App Tells You What Kind of Dog You Are
Microsoft has launched a new application that allows you to upload a photo of yourself to determine what kind of dog you are. The Fetch app along with What-Dog.net uses photos to identify and classify dogs while also describing their personality and matching them with photos of humans. Here's how it works: If you want to take photos of dogs, it will tell you what dog breed it is. But if you take a picture of a person, there's a fun mode that tells you what type of dog it thinks you are, and why.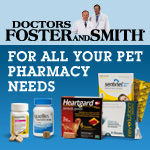 NEWS UPDATE brought to you by Drs. Foster & Smith, affordable pet supplies. Low prices every day, so you save on every order.

Listen to the entire Podcast of this show (#848)