How To Find That Pet Related Job
Jamie Damato Migdal, FetchFind.com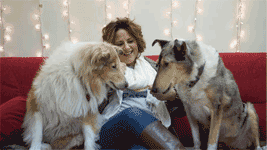 If you've ever thought of quitting your job to work in the pet industry, you should hear this week's guest. Jamie Damato Migdal created a website to match you with the perfect pet-related job. From Dog-walking to Marketing, the jobs pay quite well.
Jamie is a mom and entrepreneur, and she just launched FetchFind.com, a networking and career development site for the pet industry. FetchFind.com allows people who are looking for animal related jobs to connect to people in the pet industry.
Fetchfind.com is Jamie's fourth pet business after being in the pet industry for 20 years. She started in 1994 with a dog walking company, growing it into a national franchise, which she later sold. She then returned to school and became a dog trainer, growing that into 11 locations with over 25 trainers.
When Jamie became a dog trainer, lawyers, doctors, marketers and even stay-at-home moms, would come up to her and state, "You know, I'd like to do what you're doing!"
Jamie had been doing this for so long, she wasn't even sure how she got to that point. She stated that there is no clear path to where she was at that time and said it was more like "A trail of bread crumbs!"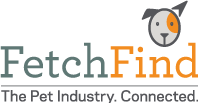 In 2008, Jamie created CanineLink.com, a school that helps people learn about becoming animal professionals through an education platform.
A year and a half ago, Jamie was again getting repeated questions, but this time it was from companies looking to hire graduates from her school.
Jamie says when you keep hearing the same problem; you should realize that there are probably industry opportunities there. She then spent the last year and a half building a website and a business, FetchFind.com.
At Fetchfind.com, employers can post job opportunities, allowing people to apply directly online. People looking for jobs can also post their profiles, making them available to prospective employers.
So can you expect the typical pet jobs such as dog walking and pet sitting? Jamie tells us yes, but that's not all. You can also find jobs in management, advertising, marketing, etc. The possibilities are endless, with incomes ranging from $25,000 a year to $200,000 or more.
Jamie lives in Chicago with her husband, their three-year-old daughter and her ridiculous rescued Collies, Whisper and Mimsy. When Jamie isn't working, being a mom or sleeping, she could be found playing her guitar or fantasizing about going to the gym.

"HERO PEOPLE OF THE WEEK" - Dusty Showers - Sewer Trolling Hero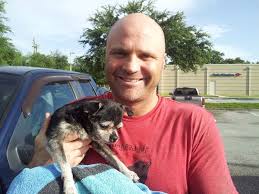 This week's Zeuterin Hero Person definitely goes above and beyond for animals. His latest rescue was a small Chihuahua dumped into a sewer. Dusty Showers probably needed a few showers after crawling through raw sewage to find this pup that everyone else had given up on.
Dusty Showers, owner and operator of Creepy Creatures Pest & Wildlife, has a passion of helping others. Dusty not only is an expert at resolving wildlife issues but has a proven track record of saving dogs. He is also an internationally recognized breast cancer advocate.
When Dusty first heard about a dog in the sewer, the person making the claim stated with certainty that the dog was in the sewer, but wanted remain anonymous. So how did he get there? Ol' Man Jenkins was most certainly dumped in the sewer, as he is a blind, elderly Chihuahua that walks in circles and couldn't have possibly gotten there by himself.
Authorities were called and someone from the city did go out to investigate, but they weren't able to find anything. They also felt that if a small dog were in the sewer, it would drown and there was nothing they could do.
Dusty decided to do the right thing and investigate himself. It took Dusty over an hour and a half to find the vacant lot where this dog was supposed to be. He also searched the area, but wasn't able to find anything.
Dusty and his daughter, along with a friend, were just about to give up after searching the field for an hour, when Dusty found an old manhole cover. The cover had not been opened in years and was overgrown with grass. Dusty uncovered it and went in.
After going about 75 yards, he saw the Chihuahua just sitting there. See the video of the rescue.
Dusty says that typically when they rescue dogs, they name them. Since the Chihuahua was found off of George Jenkins Boulevard, he named him "Ol' Man Jenkins."
Dusty tells us he recently visited Ol' Man Jenkins and he is doing well.
Dusty is not afraid of hard work. He also has an organization called The 2nd Basemen where they fight breast cancer in unusual ways and provide direct financial support to women with breast cancer. He tell us one time when they were low on funding, he decided to ride his bicycle across the country in a pink bra. Dusty lives in Florida and didn't realize at the time just how far California was! All in all, Dusty said it was a great trip and he raised much needed money for the organization.
Dusty also has a project Million4Charity where he plans to raise $1 million in 12 months then give it away to charity. He will divide the majority of the money between The 2nd Baseman and the other half to the creation of a large, free roam dog and cat shelter.
Thinking Globally. Acting Locally. Do you know someone that should be nominated for our Hero Person of the Week? Send us an email to: YourVoice@AnimalRadio.com.

Animal Radio's HERO PEOPLE is brought to you by Zeuterin a safe, permanent and virtually painless alternative to surgical castration.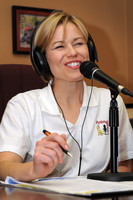 Prevent Pet Poisonings - Dr. Debbie
March 17th through 23rd is Pet Poison Prevention Week, and an important time to look out for your pet's safety. As a veterinarian I see all types of pet toxicities, but it is through my own foolish Labrador's "toxic adventures" that I've experienced the anxiety and worry of a pet toxicity. My male Labrador, Magnum, has eaten a full bottle of urinary continence medication, and another time suffered from the worst case of chocolate toxicity I've ever seen.
Magnum loves to eat anything and everything. He doesn't discriminate with his ingestions, and has savored every type of animal excrement, ingested deceased rodents, gobbled on loaves of bread, destroyed jars of nuts, and slurped up rocks like Beggin-strips. Learn from my experience, on both sides of the exam table and heed Dr. Debbie's "must know" tips to avoid pet poisonings.
Don't Underestimate Motivation
Pets are naturally curious and will knock items off counters, sniff out edibles and unearth household belongings all in the name of something interesting or tasty. Keep counters clear of food and medications. Eliminate opportunities for your pet to get into trouble in the first place.
And if you are the proud owner of a Labrador, as I am, you should know that the Labrador is the most common breed for toxicities. Labradors are very food motivated and poses a keen sense of smell - main reasons why this breed leads in emergency room visits.
Secure Human Medications
According to the ASPCA Animal Poison Control Center, the top toxicity in 2012 was from ingested human prescriptions. The main three culprits were heart medications (i.e. blood pressure meds), pain medications and antidepressants. Secure all human medications and avoid taking your medications with pets in the immediate area. Just one dropped pill can mean big problems for your cat or dog.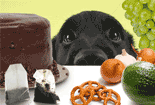 Know Dangerous Human Foods
Become informed on common human foods that are off-limits for your pets. A stick or two of sugar-free xylitol containing gum can kill your dog. Grapes, raisins, macadamia nuts, onions and chocolate are all toxic to animals.
Be Aware of Chewables
Chewable and flavored pet medications definitely make it simpler to administer our pet's medications, but are easily ingested in large quantities. Secure all human and pet chewable medications. Common pet chewable medications include arthritis medications, vitamins, supplements and heartworm preventatives.
Take the Evidence
If your pet should suffer a toxic exposure, bring all suspect material. Your veterinarian needs to know what was ingested and the approximate time of ingestion. Don't make your veterinarian guess on these important details. Look for evidence of vomiting or diarrhea in the home. Bring any chewed medications, containers or vomitus.
Keep Emergency Numbers Handy
Know your veterinarian's daytime and after-hours emergency facility phone numbers. Not sure if you need to see the vet? Check out the ASPCA Animal Poison Control Center, a consultation service staffed by veterinary toxicologists to investigate your pet's toxic risk or call 1-888-426-4435. Consult fees apply.
Fortunately after decontamination, ICU time, and emergency care, silly Magnum came through just fine. But even with a cautious, watchful mom, he still has been able to rack up his share of emergency hospital visits in 11 years.
My best advice to any dog owner, is that no matter how well-behaved the pet or how prepared the owner, your pet is really just one gulp away from a toxicity. Besides, if it can happen to a vet's pet, it can happen in any pet household.
Featured veterinarian known as "Dr. Debbie" on national pet radio program, Animal Radio. Ebook author of "Yorkshire Terriers: How to Be Your Dog's Best Friend"; "Pugs: How to Be Your Dog's Best Friend"; "Mini Schnauzers: How to Be Your Dog's Best Friend"; and "Shih Tzu: How to Be Your Dog's Best Friend."
It's a Wacky Wednesday Here at the Animal Radio® Studios
WackyWed Contest IS ON - LIKE your FAVORITE pic and the three pics with the most LIKES & SHARES are this week's winner will receive a case of Large Skin & Coat Treats from Green Bark Gummies.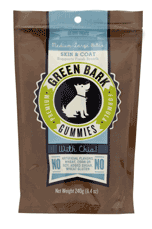 TO ENTER Send us your FUNNY pet pic to WackyWed@AnimalRadio.com - (Please put WACKYWED in the subject line & give us your pet's name, your name & where you hail from) If YOUR pic is chosen then spread the word to your friends & family on Wednesday - the pics w/the most LIKES and SHARES will be the winner!
This week we are giving away a whole case of Large Skin & Coat Treats from Green Bark Gummies that delivers all three Omega 3's and contains chlorophyll for fresh breath as well as antioxidants alfalfa, kelp and green tea.
Green Bark Gummies, the only dog treat delivering all three Omega-3s efficiently became a reality-tasty enough to tantalize dogs under stress, yet truly nutritious!




Join Animal Radio® on Facebook for Wacky Wednesday! Win great prizes every week for your wacky pet pictures. Last month we gave out goodies from Marshall Pet Products, Molly Mutt, Wagfield, Shark and more. Visit us on Facebook now.

Animal Radio® News - Tammy Trujillo
Is Your Pet Cute or Not? There's An App For that!
There is now an app for you to let the world confirm that your pet is cute! It's called Cute or Not. You just upload a pic of your cat, dog or 'other' animal in the appropriate category. Other people will then rate your pet cute or not. You can also rate other people's pets, check out 'trending' photos and also share your posted pics to Facebook, Pinterest or Twitter.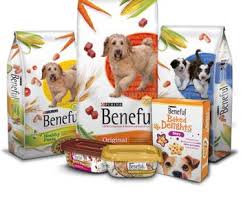 Purina Responds To Beneful Accusations
A lawsuit filed against Purina claimed its dog food Beneful made thousands of dogs sick and even killed some. Purina has now responded saying, "We believe the lawsuit is baseless, and we intend to vigorously defend ourselves and our brand." Beneful had two previous class action suits filed in recent years with similar baseless allegations, and the courts dismissed both. On it's Facebook page, Purina wrote "Beneful is enjoyed by millions of dogs every day and consumers can continue to feed Beneful with total confidence. We encourage you to reach us with any questions." The lawsuit was brought by Frank Lucido in California Federal Court. He says his 8-year-old English Bulldog died and his 11-year-old lab and 4-year-old German Shepherd became seriously ill just weeks after he started feeding them Beneful. A vet exam showed symptoms of internal bleeding and failing liver function "consistent with poisoning." The suit alleges Beneful dry dog foods contain an ingredient toxic to animals, propylene glycol, a chemical used in automobile antifreeze. On Purina's website, the company notes that propylene glycol is an FDA-approved food additive that's also used in human food products. The suit also says that Beneful contains mycotoxins, a group of toxins produced by fungus that occurs in grains. One of Lucido's attorneys says that at least 1,000 people have come forward with similar situations since the suit was filed.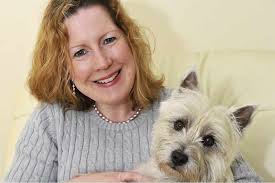 Owner And Dog Receive Similar Pacemakers
About three years ago, Catherine Pipon was diagnosed with a condition known as heart block. It's where the heart can miss a beat. Doctors inserted a cardiovascular device known as a Medtronic pacemaker. Recently, her five-year-old Cairn Terrier Molly was diagnosed with the same condition. Catherine spent over $5,000 to fly her to London on a private plane to get a pacemaker installed at the Royal Veterinary College. The pacemakers are nearly identical and their conditions are so similar that Catherine and Molly share the same doctor at Jersey General Hospital. Molly goes in after hours, so other patients don't get upset that a dog is being seen at a people hospital.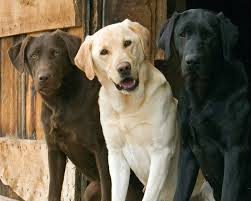 Lab Is Most Popular - Again!
The Lab has the lock on being the most popular breed of dog in the United States. For the 24th year, Labrador Retrievers nailed the top spot in the American Kennel Club's list of most popular breeds in the nation. Rankings are based on the number of dogs registered with the AKC. German shepherds came in number two, followed by Golden retrievers in third, Bulldogs, Beagles, Yorkshire Terriers, Poodles are in the 4th to 7th places, then Boxers, French bulldogs finally made it into the top ten and rounding out the top ten favorite breeds, the Rottweiler.
Mystery Poisoning
The Wildlife Sanctuary, Animal Ark in Reno, Nevada is dealing with a mystery. A few weeks ago, a 3-year-old wolf named Maddie and a 21-and-half-year-old tiger named Shere Khan died. The sanctuary thought maybe the meat the animals were fed the day they got sick was bad. Now, toxicology tests are back and reveal two types of barbiturates, commonly included in euthanasia solutions and not kept at the sanctuary. The food and water tested so far has come back negative for the drugs. There is some good news, Jamar, the cheetah that was also poisoned, has made a full recovery thanks to around the clock care by sanctuary staff and veterinarians. Animal Ark is home to cheetahs, bears, wolves, birds and many other animals that cannot be returned to the wild.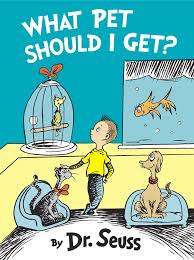 Long, Lost Dr. Seuss Book Found
Random House Children's Books will publish a just-found Dr. Seuss book called "What Pet Should I Get?" It's thought that Dr. Seuss, or Theodor S. Geisel, wrote it sometime between 1958 and 1962. The full text and illustrations were recently found as his widow Audrey and his long-time secretary, Claudia Prescott, were cleaning out his home office space. Dr. Seuss died in 1991. Audrey says it's not totally surprising that they are still finding new stories because her husband was constantly writing and drawing and coming up with ideas for new stories and often worked on multiple ones at the same time.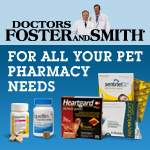 NEWS UPDATE brought to you by Drs. Foster & Smith, affordable pet supplies. Low prices every day, so you save on every order.

Listen to the entire Podcast of this show (#797)