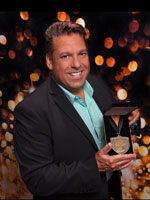 The Dogfather's Grooming Tip with Joey Villani
Linking Pet Services
This is Joey Villani's busiest time of the year and it seems like every weekend he's on the road doing some sort of pet event, whether he is speaking or judging an event.

So it's no surprise that he discovered something new. It involves not just one company, but many companies. These companies are linking all of your pet services together. What does this mean? Well, for example, if you go to a groomer they will link the groomer to your veterinarian. They can also include your dog walker and even your dog's daycare.
If you are in their system as a dog walker, you can be linked to where the dog is groomed and also to the dog's veterinarian. Everyone is now all linked together so they can talk and communicate.
This is great for the pet owner, because if something should happen for example in the grooming salon, you have now a community of people who can help in case you can't get ahold of the pet's owner. So if there's an incident, everyone knows who the dog's veterinarian is and can get them there immediately, because they are part of the dog's tracking system. This is great for all emergencies, because everyone can interface.
One such company that does this is called BabelBark. As a pet owner, you can get on this system and integrate everybody from your groomer to your trainer, as well as your dog walker and veterinarian.
This is a great network to have. It's also allows more eyes on the dog in case the dog walker notices something or the groomer notices something. You've got everybody working together for the benefit of the dog and owner.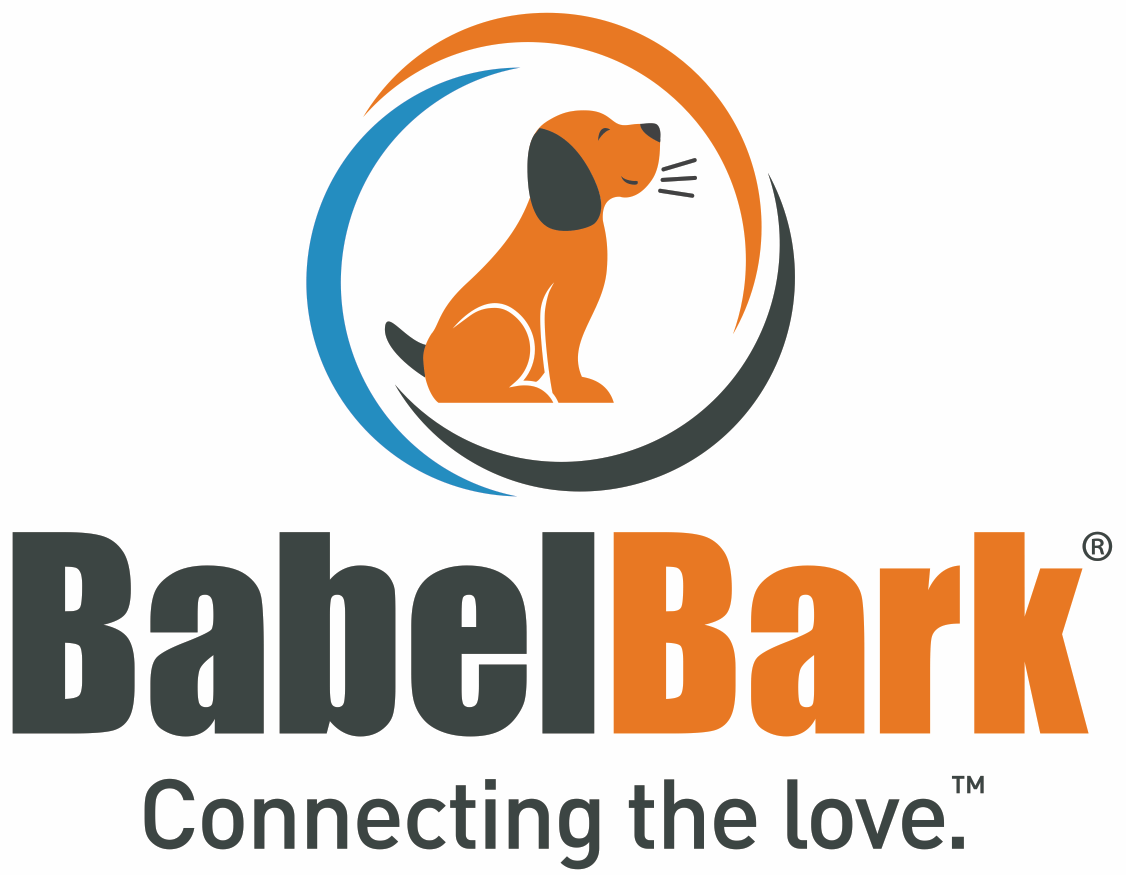 On the other hand, there are going to be people who really respect their privacy and don't want that kind of tracking. This kind of data, which includes what kind of animals you have, what they eat, who takes care of them, is data that could be sold and is being sold right now.
Unfortunately this type of thing happens, but Joey is looking at it strictly from a groomer's point of view, since he is a groomer. He tells us that in most places where he's done seminars, which is in almost every state in the US, it is required that a dog has a rabies vaccinations. However, in a grooming salon, there's a lot of times where it falls through the cracks. This new technology would not only allow a groomer to know if the dog is up to date on their vaccinations, but it will also give them information as to whether the dog was just treated for kennel cough or things like that. Now, a groomer can interface with the veterinarian, if for example, the dog seems to be coughing a little bit and find out if the dog has been seen recently. Perhaps they can even get information from the veterinarian that the dog is still contagious and that the groomer needs to get it out of the salon and call the pet owner right away.
Joey feels this is all very helpful because it not only keeps your pet safe, it also keeps other people's pets safe as well. It is good technology if it's used properly.




How to NOT Train a Dog - Dr. Debbie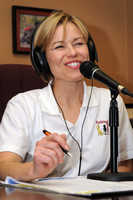 The other day I was walking my dog in a community area and encountered a lady with two Shih Tzus. As we approached, her dogs rallied with barking and tugging on their leashes. I asked if her dogs were friendly, so as to decide if we could approach. The lady scowled, embraced her still barking dogs and grumbled, "Do they look like they're friendly?"
Realizing this dog owner was more unsociable than her dogs, I decided to vamoose, but not before I envisioned this blog topic - how pet owners mold unsocial dog behavior.
Unwanted doggie behavior such as lunging and barking on the leash become established when the dog owner hasn't made it clear what the appropriate behavior is, fails to correct and redirect to a more suitable behavior, or simply reinforces the undesirable behavior through actions or words. Face it - there aren't bad dogs, just poorly trained ones.
Avoid making these top 5 training mistakes:
1. Secluding Your Dog in the Backyard
Keeping your dog in lock down almost guarantees problem behaviors will develop such as biting, inter-dog aggression and phobias to anything from noises to car travel. Isolated dogs lack the experience and confidence when faced with novel situations while socialized dogs adapt easily.
I see it all the time - the dog owner prides herself in keeping her dog safe. "I didn't want Fido to catch any diseases as a pup, so I didn't let him out of our backyard till he was a year old." The overwhelming fear of infectious diseases like parvovirus causes some well-meaning owners to confine their new dog or puppy to the limits of house and yard. Even more extreme is never allowing a puppy to step foot outside until after their last puppy vaccinations! Puppies are most adaptable to new experiences between 6 and 16 weeks - this is the time to expose them to unfamiliar places, people and animals.
That doesn't mean you should take your eight week old puppy to dog parks, but rather to use good sense selecting low dog traffic areas and visiting with family and friends outside of the home that have properly vaccinated pets.
2. Skipping Obedience Training
Going to school is a must for any new dog to a home, whether a puppy or adult. No two dogs are the same, and each learns differently. Formal obedience training is a useful tool to gently reaffirm who's in charge and sets the rules in the house. Statistics show that dogs that go through formal obedience training are less apt to develop behavior problems and be relinquished to shelters.

3. Reinforcing Fear at the Veterinary Office
In the exam room I cringe when I see a dog owner comforting a nervous, fearful or aggressive pet. That "good boy" and pat on the head reinforces your dog's behavior, making it more likely that on the next hospital visits he'll behave the same, or worse. Some problem behaviors escalate making it difficult for the veterinary staff to examine or treat the animal. This may mean additional costs for sedation or anesthesia for routine medical needs.
It's natural for a pet owner to want to reassure a pet when he is frightened and it can be difficult to hold back the urge to soothe him. However, the best strategy is to ignore those fearful behaviors in the vet office. Don't be tempted to kiss, snuggle or hold Fido on your lap when he is misbehaving. Rather, place the dog on the floor, refocus your dog's attention to you, and cue him to "sit" or "lie down."
4. Not Using Food as a Reward
Food shouldn't just be for the taking. Don't leave food out for your dog to graze whenever he wants and don't give treats just for the sake of giving a treat. Present food and treats as a reward for good behavior such as sitting quietly, going to a pillow, or performing a trick or obedience work. This places you at the top of the household hierarchy. You become the provider of great edibles in the house, and your dog will be motivated to listen to your requests in other situations.
We all love to spoil our dogs and give treats at times. But be sure to give treats for a reason, or you will have a spoiled doggie brat on your hands.
5. Not Exercising Your Pet Enough
Inadequate exercise can result in obesity and boredom, and may lead to problem behaviors like separation anxiety, destructive chewing and excessive barking. Dogs should get 30 to 60 minutes of sustained physical activity each day for optimum mental and physical benefit. And no - letting Buffy run around the backyard during the day is not adequate exercise.
Not all breeds are cut out for all exercise - a Labrador may enjoy retrieving games or swimming, a Jack Russell terrier may thrive with jogging or Frisbee, while a Basset hound will be satisfied with a leash walk.
Your dog can't be a well-adjusted, socialized canine citizen without you, as the pet owner, taking an active role in training. Put the time in, and you'll be thanked many times over with an outgoing, friendly canine pal that can accompany you on life's adventures.
Featured veterinarian known as "Dr. Debbie" on national pet radio program, Animal Radio. Ebook author of "Yorkshire Terriers: How to Be Your Dog's Best Friend"; "Pugs: How to Be Your Dog's Best Friend"; "Mini Schnauzers: How to Be Your Dog's Best Friend"; and "Shih Tzu: How to Be Your Dog's Best Friend." Dr. Debbie's books.




Animal Radio News - Lori Brooks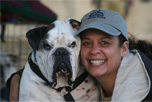 Treatment for Cat Bite Costs Close To $50,000
Compassion for a hungry stray kitten led to a nip on the finger and also took a bite out of Jeannette Parker's wallet. After cleaning the wound, she did some research and began worrying about rabies, since her county had a recent rabies warnings. She headed to her local emergency room where she spent about two hours getting two types of injections and an antibiotic. She never talked with a doctor. Then the bills came. Jeanette's total bill: $48,512, with $46,422 of that for the rabies immune globulin, an antibody that kick-starts the immune system to provide protection from rabies until the vaccine kicks in. Normally rabies treatment, which includes the immune globulin and four doses of vaccine given over a two-week period, usually costs around $3,000 on average. But each hospital can set its own prices. If you ever need rabies treatment, you don't have time to shop around for the best price. You should also check with your health department to see if they offer treatment. However, with a serious disease like rabies, if those services are not immediately available, don't wait. Head to a hospital, and if you have a choice, make sure it's in your insurer's network. Recently, a rabid cat in Florida attacked 3 people, including a police officer.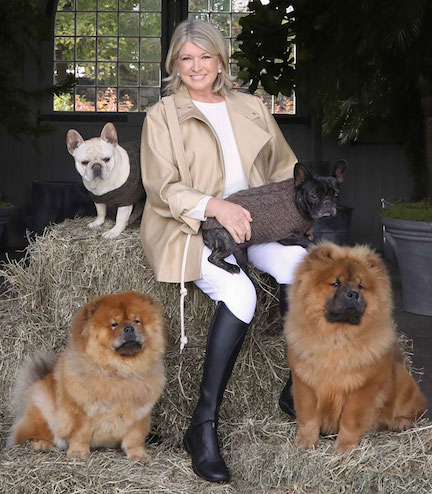 Martha Stewart Has a New Line of CBD's For People and Pets
Many celebrities have gotten into the cannabis business, such as Whoopi Goldberg, Snoop Dog, Melissa Etheridge and now Martha Stewart. Martha has recently teamed up with a Canadian company to create and promote a new line of hemp-based CBD products. The company says Martha will have an advisory role and assist with the development and brand positioning of a new line of CBD products for humans and animals. At seventy-seven years old, Martha says she is, "Delighted to establish this partnership … and share with them the knowledge she has gained after years of experience in the subject of living," adding she is especially looking forward to their first collaboration, which will offer sensible products for pets.
More Colleges Allowing Pets
It's that time of year when kids are choosing the college they want to go to. Now, many kids will be able to choose a school that will let them bring a pet. In Pennsylvania alone, several universities have unveiled pet-friendly policies, setting aside a portion of campus housing so students can bring their pet with them. There are some typical restrictions though. Most schools allow dogs under 40 pounds when fully grown and cats must be at least 6 months old. Pets at most schools can also include a rabbit, hamster, chinchilla, gerbil, guinea pig or rat, but no reptiles or anything with feathers. Also, a few dog breeds are excluded from most campuses. These are usually Rottweilers, Pit Bulls, German Shepherds and Dalmatians.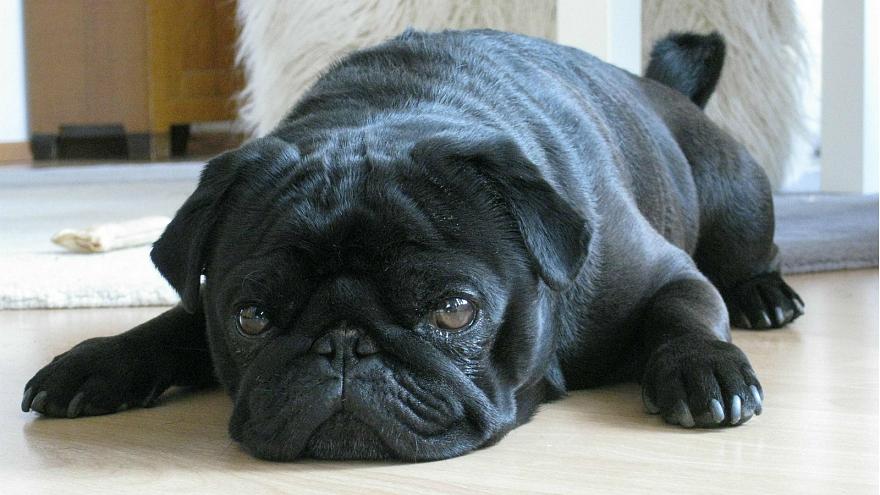 Town Sells Dog on eBay to Collect Debt
Officials in the western Germany town of Ah-len are defending their decision to seize an indebted family's pet Pug and sell it on eBay. They state the move was a last resort because they were unable to find anything else to take that had value. The town's treasurer was quoted as saying the seizure of the dog was legal and only happened after other nonessential household goods had been taken. The family in question had allegedly failed to pay its debts to the town, including a dog tax. The black pug, named Edda, was sold online for 750 euros or $854.
Former NASA Employee Wants To Send His Cat's Remains To Space
A former NASA employee in Portland Oregon is raising money to send the ashen remains of his pet cat into space. When Steve Munt retired from his job at NASA, he began studying animal nutrition and owned seven cats. His orange tabby named Pikachu died from pancreatitis in January. So far he's raised $1,450 of the $5,000 cost using a company called Celestis, which says Pikachu will be the first cat it's memorialized this way.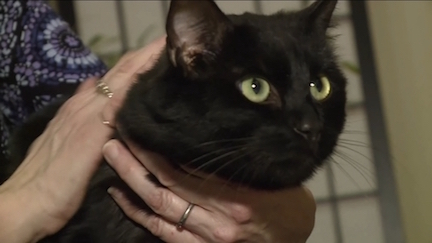 One Cat Found After Last Year's Fires, 1,000 More To Find
A pet cat who fled from his home to escape the wildfires in northern California last year has been reunited with his family in St. Louis Missouri. The Ritchie family had not seen Dexter since November 8, 2018 when they had to leave their home in Paradise, California because of the wildfires. They left with three of their cats, but they could not find Dexter. Dexter spent 103 days fending for himself in the debris of the huge Camp Fire in Paradise Calif. He was taken in by the Field Haven Feline Rescue Center, which said because Dexter was micro-chipped. He is now back in the loving arms of his family. By the way, the rescue says it's work will likely continue in the burned out area for another year or two searching for about a thousand other lost cats.

Listen to the entire Podcast of this show (#1007)