There's An App For That!
Phillip Angert, Pavlov Dog Monitor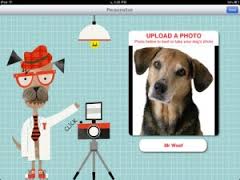 These days, there are apps for almost everything, including those for our dogs. Phillip Angert has created an app, which gives pet owners a one-of-a-kind, dog-training tool when they are forced to leave their pet alone. Phillip says it is like a baby monitor for your dog so you can remotely check on them to see if they bark.
The application is a training tool that helps dog owners when they leave their dogs, by training and rewarding their pet using a creative design.
First, the owner sets up custom videos for their dog with a short "Good Dog" and "Bad Dog" message. An audio detector listens for the dog's Barking or Quietness, and plays the owner's appropriate messages.
When your dog barks, it triggers two things. One, a message to the owner that the dog is at home barking, with a picture of the dog and a sound wave of how loud and how many times the dog barks. Then, a pre-recorded video comes on with the owner's voice and message to their dog.
If your dog's been good, a pre-recorded video will also come on telling them that they're a good boy. There is also a treat dispenser that can be triggered to reward your dog. You can trigger this remotely or the app can trigger it.
The session is displayed in a graph, which your dog messages you while you're away, via Facebook!
But what if your dog triggers the video all day long just so he can hear you? You might just want your recording just to be a loud, startling sound and not your actual voice.
In order to do this, your pet needs his own iPad, which is the base station. If your dog likes to eat electronic devices, you will need to mount it up high enough so your pet can't reach it.
The Pavlov Dog Monitor is available on the Apple App Store for the iPad only, running iOS 5.0 or higher.
http://www.pavlovdogmonitor.com




Preserving Your Pet Forever
Anthony Eddy, Freeze-Dried Pets
Many of you who have had pets during your lifetime have probably experienced the loss of a pet. You may have memorialized them with an urn that is in your home or a stone placed in your yard. Or you may not have known how you wanted to handle their remains.
Anthony Eddy has come up with a great way to memorialize your pet. He freeze-dries them! While Anthony works on other animas, pets make up a good part of his business. He does about 150-200 pets a year. This includes dogs and cats to alligators, iguanas and the occasional cockatiel or two.
Eddy started out in traditional taxidermy, stuffing great horned owls and pheasants with the help of a local veterinarian. He originally used the freeze-dry technique to preserve mounted turkey heads for hunters before realizing in the mid-1990s it could also work with pets.
Freeze-drying is different from regular taxidermy. You have to have special freeze-drying machines. It can also take up to a year to freeze-dry a large dog, with a cat taking about 5 to 6 months. Freeze-drying makes the pet last longer, and costs around $850 for a cat, with a large dog running around $7,000.
What makes freeze-drying popular for pets is that you don't have to disturb the pet. You do however; still have to remove the eyes. The pet can be positioned in any position you would like, frozen, and then placed in the freeze-drying machine. The machines cause the water to vaporize right out of the animal. Over time, about several months, all of the moisture will be removed and therefore the pet is stable.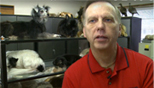 Eddy said he is no longer surprised by unusual requests from customers. It seems that as long as humans embrace animals as our four-legged friends, those bonds will continue past the pet's expiration date.
Eddy, 64, compares his line of work to the mortician's trade. His business is one of the few in the country to specialize in pet freeze-drying and has a two-month waiting list. He claims he is an alternative for those people who can't stand the idea of burying their pets or having them cremated.
http://www.pet-animalpreservation.com



The Dogfather's Grooming Tip with Joey Villani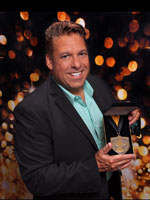 "Summerize" Your Pet
Spring has sprung and this is an important time for pet owners with regard to grooming. Now is the time to get your pet ready for summer.
Over the winter your pet probably hasn't been groomed as often as they should have. Your dog may now have a tremendous amount of undercoat or knots. As a result, your dog may need to be "summerized."
If your dog is a shedding dog, you need to get all of that dead hair out. Take them outside and brush out all of the dead hair, or take them to a groomer and let them do it. When this has been removed, it will allow your pet's skin to breathe better when the heat comes.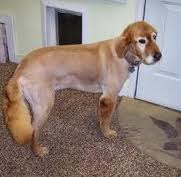 In the winter, your dog's coat keeps them warm. However, in the summer, that same coat can keep your dog cool. But if the coat isn't working properly because it's all bound up with hair, your dog can overheat and be extremely uncomfortable.
If your dog is extremely matted or knotted, you might have to clip their coat down. If you do have to do this, do it now! Dogs can get sunburned, as bad or worse, than people do. Don't wait until it gets real warm, believing if you clip your dog down then they will be cool over the summer. This is not true. You have just taken the working insulation off your dog. If they are outdoors, the sun and heat will be right on top of your dog, which can cause sunburn and/or heatstroke. So don't wait! If you do it now, they will have a little bit of hair growth during the hotter months, and their coat will be working, which will eliminate the sunburn and chance of heatstroke.
If you do have to clip them down during the hotter months, please keep your dog indoors. If they go outside for any length of time, you can use a sunblock just for pets.
Animal Radio® News with Stacey Cohen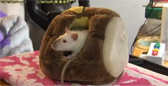 Therapy Rat?
When you think of a therapy animal, a dog or maybe even a horse comes to mind. But what about a rat? Perhaps their mischievous reputation comes from movies like Willard, portraying squealing humans as rats trained by a social misfit, take over. But Vicki Altman wants people to know, it's just a movie. Altman owns 8-month-old Cheyenne, a Japanese-bred domesticated rat, who curiously pops her head in and out of her pouch. The owner of Cheyenne is sharing her red-eyed, whiskered friend with others through Mo-Kan Pet Partners, a non-profit visiting local organizations using animals as therapy. According to Altman, Cheyenne is already a hit with her little visitors, kids who face medical battles of their own. Altman said Cheyenne passed an evaluation to become a pet partner on Feb. 15. "She had to be handled held by three different people, be around noisy situations, anything that you might encounter in a nursing home, places like the Ronald McDonald house," Altman said. While Cheyenne is visiting, Altman said she keeps her on a homemade harness. Altman said Cheyenne is sweet, getting along with everyone, even her cat roommates. But most importantly, Altman said Cheyenne knows how to care. A veterinarian said there is no approved vaccine for rats at this time for things like rabies. He wrote it's not possible because of the small size of Cheyenne.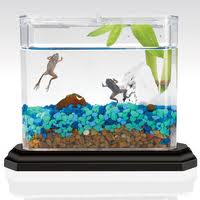 It's Not Easy Being Green
Small water frogs marketed and sold as pets are linked to an outbreak of Salmonella infections from 2008 to 2011, according to the U.S. Centers for Disease Control and Prevention. A report published in Pediatrics found that the infection sickened 376 people in 44 U.S. states and sent 29 percent of those to the hospital, mostly children. "This was the first Salmonella outbreak associated with aquatic frogs, and in this case the frogs are often marketed as good pets for kids," said study leader Sauna Mettee Zarecki. "The majority of people didn't realize there were any risks from these amphibians or reptiles, like turtles and snakes." While most people hear about Salmonella-contaminated food, Mettee Zarecki said reptiles and amphibians can also carry the bacteria. Humans can become infected after handling them or coming into contact with contaminated water. People infected with Salmonella can have prolonged diarrhea, cramps, vomiting and a persistent fever. The infection can be deadly if it's left untreated, and it's most dangerous in the young, the elderly and those with weak immune systems.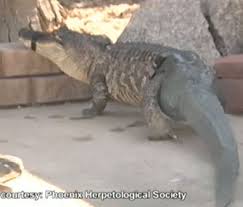 Alligator Gets New Tail
A tail-less alligator living at an animal care facility in Phoenix, Arizona now has a brand-new tail. Sarah Jarvis with the CORE Institute says Mr. Stubb's new appendage wasn't hard to fashion. It's made from silicone material normally used for special effects in Hollywood, and fastened to him with nylon straps. Animal experts say they believe Mr. Stubbs' tail was likely bitten off by another gator. He's now being taught how to swim with his new appendage.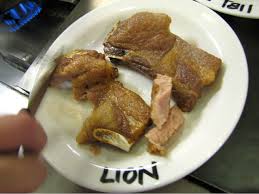 Lion Meat Outlawed
An Illinois state lawmaker is doing his best to outlaw lion meat. The Chicago Sun-Times reports that State Representative Luis Arroyo is trying to pass a law that would ban the sale of lion meat. If the law passes, anyone selling lion meat for human consumption could face one year in jail or a fine of up to $25,000. Arroyo calls the practice of killing and eating lions inhumane because they are zoo animals. Apparently, lion is rare fare in Chicago, but one Chicago-area butcher supposedly used to sell the meat until he was indicted for his involvement in an animal trafficking ring. Meanwhile, Arroyo says he knows two places in Illinois where he thinks lion meat is sold.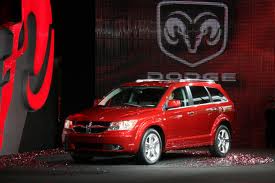 What's The Safest Car For You And Your Dog?
The Dodge Journey is at the top of a list of the best pet-safe vehicles for under $35,000. Car-shopping website Edmunds.com says the Journey features an in-dash cooler to store Fido's food and water. The Jeep Liberty is in the top five due to specialized pet travel gear such as crates and carriers.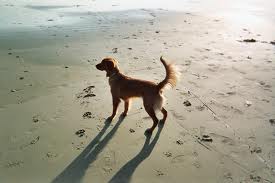 Gay Tail
At the dog park, someone said my dog had a "gay tail." The world of animals is full of interesting, and very old, terms that describe the way certain animals look. The term "gay tail" has nothing to do with your dog's gender or sexuality, or if he's neutered or not. It's "gay" in the sense of "happy," and it refers to a tail that's flying high when the dog is alert and engaged, such as when he's playing at the dog park. Specifically, it refers to a tail that's set a little higher at the point where it connects to the body, allowing the dog to carry it above the topline. If you follow the back, in other words, the tail's angle departs from the flat line and goes uphill. In some breeds, a gay tail is considered undesirable in the show ring. If you imagine a Pointer, for example, the line of the back should be continued through the tail, to make the "bird here" point even more obvious. A perfect example can be found in the logo of the prestigious Westminster Kennel Club, which is a stylized picture of a Pointer named Sensation. As long as it's wagging, I'm happy. And you should be, too.



NEWS UPDATE Brought To You By ScoopFree.com. Free Shipping on trays plus up to $20 off your first subscription.

Listen to the entire Podcast of this show (#695)