Finding Stolen and Lost Pets
Kelly Matthews, Critter Cops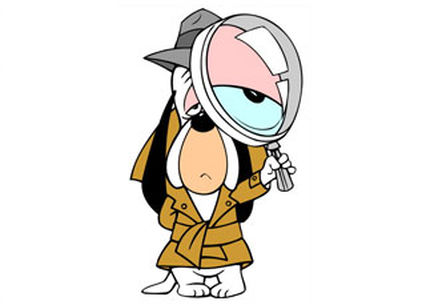 Kelly Matthews has granted her first interview to Animal Radio to talk about breaking-up dog theft rings. Her business, CritterCops.net locates stolen and lost pets. Up until now, she's feared going public because of retribution from thieves she's exposed. She'll tell us what it's like tracking down stolen dogs.
On occasion, Kelly explains, she does receive threats because dog theft is a very, very big market and most people don't know of the big money involved. Critter Cops breaks up these rings, which does make them a little bit of a target, so she normally tries to keep under the radar.
There have been many radio stations in the past that have wanted to interview Kelly, but it's something she's avoided to protect her family. Previously, a marketing manager for Critter Cops handled all interviews. However, doing an interview herself is something she's thought about for a while. Kelly says she doesn't really like living her life in complete privacy, so if she's going to show the world who she is, she says she would rather do it on Animal Radio with pet lovers and people that respect what she's doing. She didn't want to come out on other radio stations where it's just a story for them. Animal Radio is very honored that she chose our show to do this!
Kelly's company, Critter Cops, has a service for lost pets and for stolen pets. For lost pets, they use mainly social media advertising. They also have a team of 130 people that jump online and do a lot of online searches for people as well to try and find matches for them. They go through many 'found' listings for dogs and cats. Then there is their stolen pet service, which is a lot more involved.
So what happens if your dog goes missing? How do you know if it's lost or stolen? How do you know which service to look for? Kelly tells us that this question comes up quite frequently. Obviously, unless you actually witnessed your dog being stolen, it is sometimes hard to tell. However, there are quite a few indicators. There are things that make your dog or cat more likely to be stolen. For example, if they're a pure bred, you know that they're going to have a high value. So that's always one indicator. If your dog is young, that also makes them a better target. And if they can still have puppies, they are again much more likely to be stolen.
Over 2 million animals are stolen every year and most people don't realize how big this is. So when your dog, cat, horse or anything else is stolen, it's really important to increase the radius of your search as much as you can. This is because it's very unlikely that a thief is going to keep your pet close to home. Critter Cops does a nationwide search for any animal remotely resembling your lost pet.
Critter Cops has a couple of option for when your pet becomes lost.
Option One consists of a team of 130 people. You send in a photo and a description of your pet and they will jump online and start searching. Fortunately, there are a lot of people that find pets and they post them on places like Facebook, Craigslist, etc. It can be incredibly difficult for a pet owner to try and search all of these sites every day all day and try and keep up, especially if they are working and busy. So Critter Cops has a team of people that jump online and do all those searches for you for 30 days.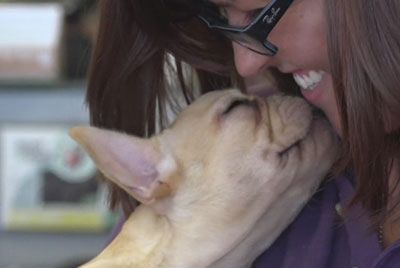 While you don't need to join Critter Cops until your pet is actually lost or stolen, it is still a good idea to have a current picture and description of your pet on hand. Then, in case something happens, you are ready and don't waste any time scouring for pictures when you're busy checking the shelters and doing all of that other stuff.
Option Two is a social media option where Critter Cops does Facebook advertising. They have a team that configures Facebook ads that will appear on people's private Facebook walls. This will go within a 10-mile radius of the last known location of the lost pet. This is a really important service because a lot of people, unfortunately, even if they're driving around and they see a dog wandering around the street, they don't stop to help. Not everyone is interested. Not everyone is going to remember that dog and go home and search Facebook for hours trying to find the owner's details and say, "Hey, I've seen your dog today on the way to work." But what this Facebook ad does is to prompt them to remember. Not everyone looks at those Facebook pages, but most people are on Facebook. So when they get home and they're just scrolling through their own newsfeed and they see the ads pop up for this dog it prompts them to remember and all they literally have to do is press a button to say, "Hey, yes, I've seen this dog today." So it's a great way to generate sightings.
In the UK, they are using facial recognition to go through the hundreds of thousands of lost animals to find matches. Critter Cops hopes to use this technology in the future.
Technology is definitely changing the horizon of finding lost pets. It is also making it harder for the thieves by making the lost animals basically famous. This then causes the thieves to panic and a lot of the time they simply just release the animal
In fact, Kelly tells us of a story where a couple had both of their dogs stolen. It was assumed that they were going to be used for fighting purposes, because they were large dogs. The owners contacted Critter Cops and they started doing some advertising. Critter Cops' services for stolen pets is quite involved. Their efforts went viral and the thieves panicked. The thieves then returned the dogs to the owner. They literally walked straight up to the door and handed the dogs back. The thieves gave a hilarious story that they had a pet sitting business and they just picked up the wrong dogs and made a mistake.
At Critter Cops, they understand the immense stress involved when your critter is lost. Valuable time is taken up searching and visiting local shelters, vets etc. The last thing you want to be doing is sitting on your computer for hours checking all the found listings and trying to advertise lost ads. Critter Cops are experts in getting your lost pet noticed. They provide peace of mind that all possible outlets for getting your pet's photo recognized are covered, leaving you more valuable time to search the field!




E-Cigarette Toxicity in Pets - Dr. Debbie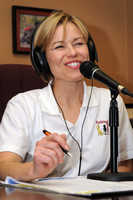 Think that vapor cigarettes (a.k.a. electric cigarettes or e-cigarettes) are a healthier alternative to traditional cigarettes? The vapor habit might be better for you and decrease your pet's exposure to second hand smoke, but can increase the chance of a pet's toxic ingestion of nicotine. A story from England told of the tragic death of a puppy that died after chewing on an e-liquid container.
Ivy was a 14 week on Staffordshire Bull Terrier that chewed on her owner's bottle of e-liquid used to refill the electric cigarettes. Within 30 seconds of nibbling on the container, she fell sick with vomiting and disorientation and was rushed to a veterinary office. Sadly Ivy died within 24 hours due to heart and respiratory failure.
What's in e-liquid?
The ingredients in e-liquid vary but include carriers such as propylene glycol, polyethylene Glycol 400 and vegetable glycerin, as well as flavoring agents and nicotine. The amount of nicotine in e-liquid varies with some products not containing any nicotine, to others ranging from 18 mg/ml to 100mg/ml.
How toxic is nicotine?
The toxic dose of nicotine for pets is 0.5 to 1mg per pound of body weight. The fatal dose is 4mg per pound. So if you consider a 20 pound dog, toxicity would occur if 10mg were ingested, and the pet would die if 80mg were ingested. Therefore with the high nicotine levels in e-liquid, it wont take much to reach those fatal levels. That hypothetical 20 pound dog could die from less than 1ml of the highest potency liquid nicotine.
Pets likewise can develop toxicity if other sources of nicotine are ingested such as cigarettes, chewing tobacco, nicotine gum, or nicotine nasal sprays. The typical amounts of nicotine in these products are: Cigarette 9-30 mg; Nicotine gum 2 - 4 mg per pieces; and Nicotine patches 8.3 - 114 mg.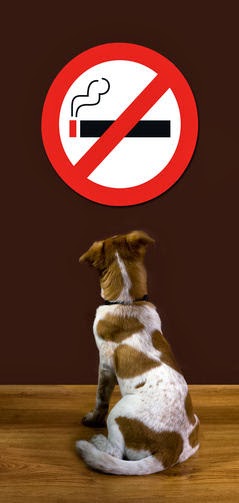 Even cigarette butts can be toxic if enough are ingested - cigarette butts retain 25-percent of the nicotine in the original cigarette.
What are symptoms of nicotine poisoning?
Symptoms usually develop within one hour of ingestion. Pets may display excitability, rapid heart rate, drooling, vomiting, diarrhea, weakness, seizures, and coma.
How are pets treated for nicotine toxicity?
The first step is to decontaminate by inducing vomiting. Nicotine typically causes vomiting when ingested, but further decontamination is advised at the veterinary office. Other emergency care includes intravenous fluids, medications to manage elevated blood pressure and heart rate, and anti-seizure medications. Nicotine is metabolized by the liver and excreted within 16 hours after ingestion. Pets that survive the initial four hours after ingestion have a favorable chance of survival.
The vapor cigarette trend is becoming more popular world wide. It's important to recognize that nicotine is a toxin and poisonous to animals and children. Consider the e-liquid a hazardous material and store it safely in a locking cabinet, away from children and pets.
To read more about Ivy's toxicity after ingesting E-fluid go to "Dog dies after chewing e-fluid container."
Featured veterinarian known as "Dr. Debbie" on national pet radio program, Animal Radio. Ebook author of "Yorkshire Terriers: How to Be Your Dog's Best Friend"; "Pugs: How to Be Your Dog's Best Friend"; "Mini Schnauzers: How to Be Your Dog's Best Friend"; and "Shih Tzu: How to Be Your Dog's Best Friend." Dr. Debbie's books.
Visit Website




Animal Radio News - Lori Brooks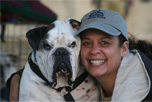 Cats Are More Social If You Pay Attention to Them
According to a new study conducted at Oregon State University and published in the journal Behavioral Processes, cats are friendlier and more interested in you than you think. In the first phase of their experiment, a total of 46 cats were studied; 23 at a shelter and the other half in their own homes. A stranger sat in the middle of the room ignoring the cat for two minutes before spending the next two minutes showering them with attention. The second experiment followed the same protocol, though with their guardians, not strangers. Regardless of whether it was a guardian or stranger, they found cats are more social when humans pay attention to them. In both groups, the cats spent significantly more time with people who were paying attention to them than people who were ignoring them. Territory is key to cats, which generally prefer to be at home with strangers than with their owners in a foreign space. Territory is less important for dogs, who prefer to be around their owner no matter where they are. In fact, treating cats like dogs is likely the main reason many people don't understand feline social behaviors. As Cat Guru Jackson Galaxy says, "Perhaps subconsciously, we look at cats through dog-colored glasses."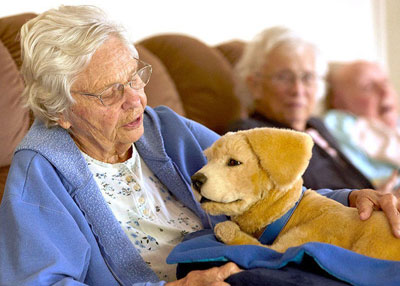 Life-Like Robotic Puppy Elderly Woman with Tombot
The Tombot Puppy is the latest therapy robot pet to offer the kind of unconditional love that dogs are known for. The Golden Labrador Retriever robot pup barks, wags and responds to touch, providing emotional support to seniors, people with dementia and anyone who can't have a live pet. It's in the funding phase now on Kickstarter and has already reached its $20,000 goal. Tombot's creators wanted the robot to look and behave as close to a real dog as possible, so they enlisted the help of Muppet's creator Jim Henson's Creature Shop for the design. The good news is that not only is Tombot super cute, it's much more affordable than other robotic pets, which start around $2,900. Tombot will retail for $500 when it launches, with a target date of August of 2020.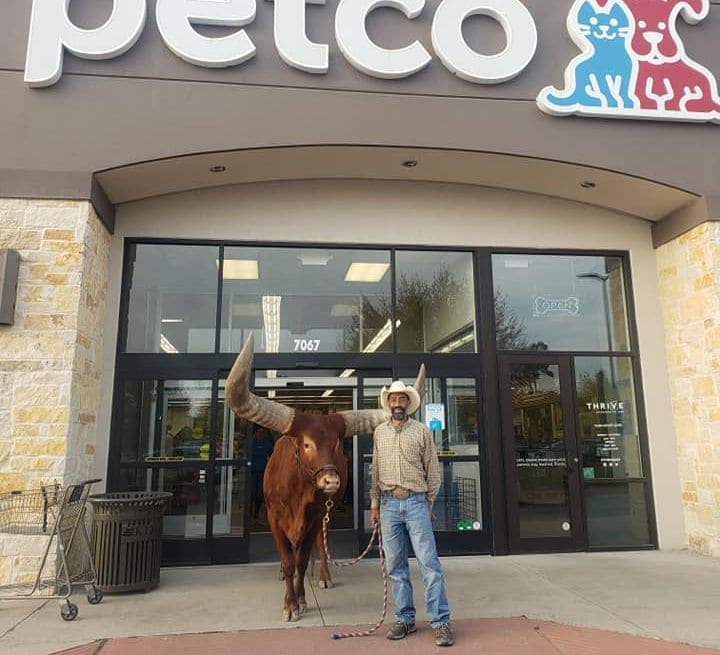 Steer Tests Petco's Policy of Welcoming All Leashed Animals
Don't be surprised at the different types of animals you'll see the next time you stop by a Petco store. A Texas couple recently tested Petco's policy that 'all leashed pets are welcome,' by bringing their 1,600-pound longhorn steer in for a visit. The steer, named Oliver, has massive horns measuring 9 and a half feet from tip to tip and he acted life a perfect gentleman.
Pet Spending Is Up - Again
When it comes to providing food, health care and other necessities for our pets, we apparently are not skimping. A new analysis shows we spent $3 billion more on our pets last year than we did the year before. The American Pet Products Association Annual Report shows pet lovers in the United States spent $72.5 billion on their pets in 2018, which is a 4-percent increase. It's probably not a big surprise that the food category easily topped the list of expenses. Americans spent more than $30 billion on kibble and specialty food last year. The report cited rising prices and the sale of higher-priced foods made with quality ingredients, rather than simply more food being purchased for the increase in spending. The next biggest expenditure for pet parents as a whole was veterinary care at a little more than $18 billion, which is a bigger increase of more than 6-percent over 2017. But according to the report, it's not the cost of health care that accounts for the increase, it's that the overall cost of pet health care has dropped, making care accessible to more people and increasing the frequency of vet visits. The only two categories that showed a decline in expenditures were purchased pets and so called 'other services,' which includes grooming, boarding, walking, training and pet sitting. Americans spent a little more than $2 billion buying pets last year, that's down more than 4-percent. The report says whether you purchase a pet from a breeder or adopt from a shelter or rescue group, falls along generational lines. Millennials are more likely to adopt at shelters and rescues and they are three times more likely to patronize independent pet stores. Baby Boomers and Gen-Xers look more toward breeders, according to the report.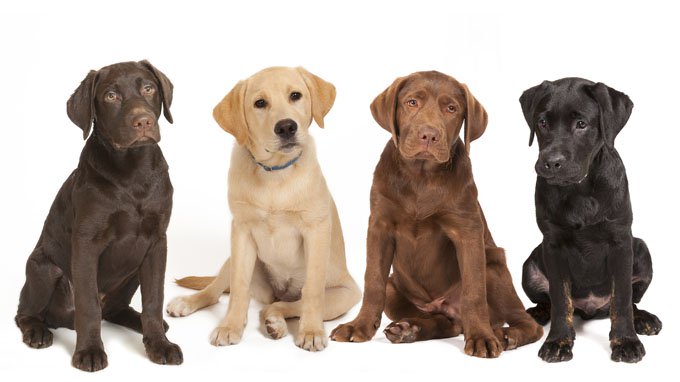 The Most Popular Dog Breed 28 Years In A Row - Labrador Retriever
Of the more than 193 dog breeds recognized by the AKC, the most popular breed in the U.S. is, for the 28th year in a row, the Labrador Retriever. After Labs, the top five breeds nationwide are German Shepherds, Golden Retrievers, French Bulldogs and English Bulldogs. Rounding out the top 10 are Beagles at number six, Poodles, Rottweilers, German Shorthaired Pointers and Yorkshire Terriers in 10th place.


Listen to the entire Podcast of this show (#1009)