Animal Radio "Hero People"
Rare Earth Keyboardist Mike Bruner - "I Just Want To Celebrate"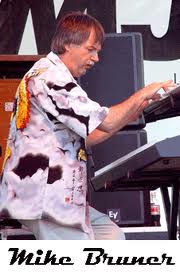 Mike Bruner fell into a frozen lake while rescuing a dog that had also fallen in. Mike tells the whole story and even yaps about his menagerie at home.
Mike (Keyboard Player From Rare Earth) was doing some work for a friend. At the time, they were driving to lunch. While the others in the car were looking straight ahead, Mike happened to glance to the side and look at the lake.
He couldn't believe what he was looking at and said it was almost surreal. He saw a dog's head sticking out of the water, with his two paws trashing around. Mike immediately said, "Stop the car. Just pull over."
The car stopped and pulled over, while the other occupants in the car just stared at Mike and like he had walk off mars. Mike then instructed the driver to back up.
Mike then jumped out and ran down to the lake and made a quick assessment. There was no one else there to help and Mike was on his own, so he attempted to cross the ice and get to the dog, but he fell through himself, about 15 feet off shore, and stood with water to his waist.
Soon the "Gawker Law" came into effect and it wasn't long before many other cars stopped to see what was going on. Within about 10 minutes, there was actually a traffic jam blocking the highway with people who were watching this rescue transpire.

One of Mike's buddies was able to flag down a guy who happened to have two ladders in his work truck. They were also able to secure a rope about 1 and ½ inches thick and about 100 feet long. So, they lined the ladders up on the thin ice to distribute the weight and Mike was able to reach the dog that way.
Mike felt safe in that if he did fall in again, he didn't think with all of the guys around that he was in any real danger.
Originally, the dog was thrashing around but when he saw Mike get out of the car, he started barking like crazy. When he saw Mike was trying to help, he calmed down and patiently waited for Mike to reach him, and was most appreciative, as if he knew what was happening.
Mike put the rope around the dog's front legs and yelled to others on shore to start pulling the rope in. They were able to pull the dog out and back to shore.
The properties in that section are relatively large, but they were able to find the owner. They had put the dog in the car and were driving down one driveway, when a lady on another adjacent property started yelling, "Hey, what are you doing with my dog?"
While the guardian was outside when all of this happened, she unfortunately was on the other side of her property and couldn't see the lake. The dog and her guardian were then reunited.
Mike doesn't feel like he is a hero. He said his life was not in any jeopardy at any time. He said that anyone would have done that. He said, "No one's going to sleep for weeks seeing a dog drown in front of them." Mike said it wasn't his turn to watch a dog die.
Mike currently doesn't have any dogs of his own and admits that he is going through a cat spell right now in his life, with 12 cats!
Happy Dog – Happy Ending!
What Do You Do If You Find An Injured Wild Animal? There's An App For That!
Lauren Drabble, Animal Help Now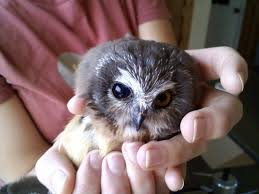 Lauren Drabble is partnerships director for Animal Help Now, a nonprofit organization that has developed a free animal-saving smartphone app and website, which addresses a need that exists throughout the United States and indeed the world.
Each year in this country millions of people need emergency veterinarians, millions of companion animals are lost and found, hundreds of millions of animals, both wildlife and domestic, are injured or killed by motor vehicles, countless animals are abused and neglected, and an untold number of animals are killed or injured in disasters.
Even with all the many veterinarians, wildlife rehabilitators, animal shelters, etc. who do amazing work every day, quickly finding the right help can be hard, especially in a stressful situation.
There simply is no established, reliable service a person can use to find immediate and appropriate assistance for the full range of animal-related emergencies.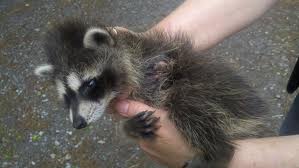 Animal Help Now is the first reliable service a person can use to find immediate and appropriate assistance for the full range of animal-related emergencies.
Animal Help Now provides immediate assistance to people who encounter an injured animal, animal in danger, or one posing a danger to humans. After asking the user simple questions about the emergency, and pairing those responses with time and location data, the app and website responds with how to help, whom to call, or where to go. This is especially helpful when you find an injured animal and you are away from home and don't know where to go.
Animal Help Now is available 24/7 to connect users to the proper authority or resource, and can also be used when disaster strikes if cell service is available.
It works day or night, 24/7. And it is easy to use. The app asks the user a few simple questions about the emergency and couples this information with the time and location to direct the user to the most appropriate helpers.
Currently the program covers Texas and Colorado. The program also covers a 50-mile buffer area into the seven states that border Colorado. In these two states it covers all possible situations affecting pets, farmed animals, and wildlife including aquatic animals. They are working on the rollout of 32 more states, focusing on wildlife issues first, by July. Thanks to increasing urbanization, even city dwellers must contend with wildlife issues, but most wouldn't know what to do if they find a litter of orphaned kittens.
Animal Help Now is a project of Animal Watch, a nonprofit 501-C-3 organization dedicated to helping animals. Animal Watch relies heavily on volunteers and is financially supported by individual donations and foundations.
Making Video Memories
Franck Tabouring, My Puppy Tales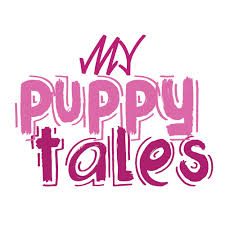 Imagine a short film that highlights your relationship between you and your pet. Franck Tabouring comes to your house and creates a documentary video featuring your pet as the star. A great keepsake!
Franck Tabouring is with Puppy Tales, a company that turns the story of you and your puppy into a timeless cinematic memory. At Puppy Tales, you are able to tell your story about such things like how you got your dog, how they changed your lives, etc. Instead of just being a montage, it is more like a 4-5 minute story focusing on the special bond between dog owners and their guardians.
As experienced filmmakers, they make it their priority to capture and tell your story at the highest possible level of quality and creativity. There is a camera crew of two who will then spend the day with you and your dog. This process includes an interview with you, where they ask you intimate personal questions about your dog and what they like to do. Next, they film B-Roll or additional footage of your puppy and you in your home and in some of your favorite places, like a park or the beach.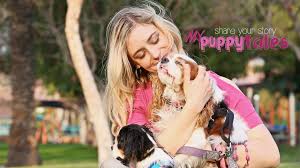 You are then left with a beautiful video memory of your pet as opposed to just pictures. It is much better to see actual moving images of you and your pet and to hear the actual audio of the two of you together.
What types of people are doing this? Past videos include a single mom who rescues a dog that changes her daughter's life. Another story is about a girl who has three dogs, one who is nine years old and near the end of his life.
Puppy Tales is a new service, which started about two months ago. As a launch offer, they are currently offering a 50% discount. A base package price runs between $700 - $800. However, they are currently offering it at $400, which considering the production value, and the value of the product itself, makes it a great deal. Also, as a special add-on, you may add a beautiful fine art DVD case with either an SD or Blu-ray DVD to your package.
Puppy Tales are based in Los Angeles and currently operate mainly in Southern California. For any questions, information or inquiries, or to book your personal puppy tale, give them a call at (865) 898-3209 or reach out to them by using their contact form. While they do focus on dogs, they will consider filming other types of pets. They will also be branching out to cover other geographical areas.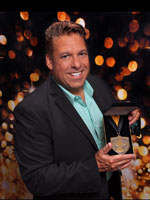 The Dogfather's Grooming Tip with Joey Villani
Products that Repel Fleas
If your pet has fleas, will a product that repels fleas get rid of them? While most likely it will, you are still left with a big problem. These products do what they say, they repel and they don't kill.
So where do these fleas go when they leave your pet? They go in your yard, your car, and your house, maybe even on other animals. As a result, the infestation will continue.
The best thing to do is to start fresh. Go to your groomer and have your pet bathed to remove any fleas and ticks, professionally. If you have fleas in your home, now is a good time to take care of that problem at the same time.
After you have done this, you can use the product that repels fleas. You should get great results now, because your pet is clean and the natural product will repel any fleas from returning.
Be aware that while most products that repel fleas are all natural, some animals may have an adverse reaction to them.



Animal Radio® News with Tammy Trujillo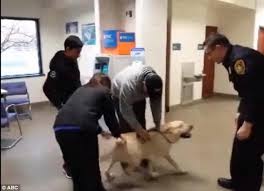 Dog Found During Hurricane Sandy 17 Months Ago Found
Lots of people lost just about everything during Hurricane Sandy some 17 months ago. Some families lost things that were impossible to replace, like the Cruz family, who lost their Labrador Retriever, Wesley. They looked everywhere and Miguel Cruz finally had to tell his 11-year-old son, who has a mild form of autism and really counted on the dog, that Wesley was never coming home. But, April First, Cruz got a call from the police in a town about 20-miles away, telling him that Wesley had been found. Cruz at first thought someone was playing a nasty April Fools' Day joke, but it wasn't. A woman had just spotted Wesley wandering around, corralled him and called police. He was easily identified because of his microchip. No one knows where he has been all this time, but he's about 20-pounds heavier so it's obvious he has been spoiled rotten.
FDA Needs Your Help To Stop Animals From Dying
The FDA is asking for your help. It's trying to figure out why thousands of animals are getting sick from eating jerky treats, most of them made in China. The agency first started getting complaints in 2007. Since then, 3,600 dogs and 10 cats in the U.S. have gotten sick and those are just the reported cases. Nearly 600 of them have died. The FDA says 60-percent of the deaths involved gastrointestinal illness and about 30-percent dealt with kidney and urinary systems. And so far, the researchers cannot pinpoint the exact cause. They've done over 1,200 tests looking for everything from heavy metals to salmonella. They've even gone to the plants in China where the jerky is made, with no luck. Now, the FDA is asking pet guardians who think that their pet has gotten sick from eating tainted jerky to contact the agency immediately.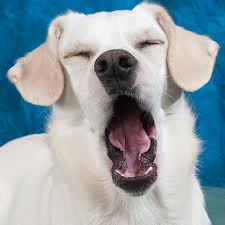 Yawning Is Contagious To Dogs
We all know that yawning is contagious, but have you ever noticed that when you yawn in front of your dog, it often triggers a yawn from your dog? A new study suggests that yawning is contagious to dogs as well. In the study, even the sound of a human yawn was enough to trigger the dogs to yawn. And it seems that dogs can learn the sound of their own guardian's yawn. The dogs were five times more likely to yawn when they heard a recording of that particular yawn. Researchers at the University of Porto in Portugal say it could be a key element in proving a dog's ability to empathize with us. This is not the first study conducted on this. A previous experiment at the University of London's Birkbeck College found that dogs mimic a yawn about 75-percent of the time after seeing a human doing it. Contagious yawning has also been studied in chimpanzees, baboons, and macaques.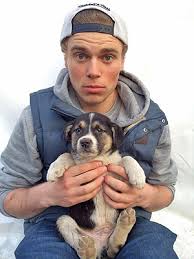 Sochi Olympic Athletes Bring Home More Than Medals
There was one athlete at the Sochi Olympics who brought back more than a medal. Slopestyle Skiing Silver medalist Gus Kenworthy brought home three of the stray dogs that were running the streets of the city. He also brought attention to the problem of the so-called Sochi dogs. Now, 10 more have arrived in the States. Humane Society International worked with groups in Sochi to bring the dogs to America after they were vaccinated and documented. They'll be up for adoption after their medical examinations. The shelter has already gotten hundreds of calls about adopting them.
Counting Calories Adds Years To Primates
Counting calories could help rhesus monkeys live longer and healthier. The average life span of the monkeys in captivity is about 26 years, but more than half of the ones in the study on calorie-restricted diets lived to at least age 30. The study was done at the Wisconsin National Primate Research Center and it also found that the animals not on calorie-restricted diets had nearly triple the risk of age-related disease, compared with those in the calorie-restricted group. The results suggest that calorie restriction could improve longevity and health in other primates, including humans.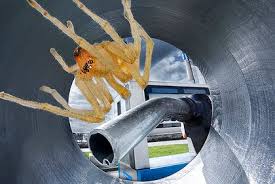 Cars Recalled Because of Spiders
If a car has a problem, you might take it to your mechanic and say this car has a bug in it. If that car happens to be a Mazda, you wouldn't be kidding. Mazda is recalling some 42,000 cars because spiders may have built webs in one of the car's vent hoses, which could cause the fuel tank to crack, leading to a possible fire. The recall covers 2010 to 2012 Mazda-6 cars equipped with two-and-a-half liter engines. If that's your Mazda, you'll be hearing from Mazda soon and dealers will fix the situation at no charge. Strange as it may seem, this is actually the second time in three years that Mazda has recalled cars because of spiders.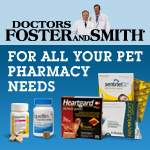 NEWS UPDATE brought to you by Drs. Foster & Smith, affordable pet supplies. Low prices every day, so you save on every order.

Listen to the entire Podcast of this show (#751)