Texas vs. The Internet
Dr. Ron Hines, Life-Saving Internet Vet Shut Down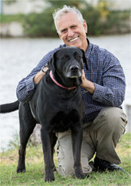 Dr. Ron Hines recently discovered that he has been on a decade-long crime spree. In Texas, as in a majority of states, it is a crime for a veterinarian to give advice over the Internet without having first physically examined the animal. On March 25, 2013, the Texas State Board of Veterinary Medical Examiners shut Dr. Hines down, suspended his license, fined him, and made him retake portions of the veterinary licensing exam. Texas did this without even an allegation that Ron harmed any animal.
Dr. Hines has been a veterinarian for almost 50 years. His health currently doesn't allow him to run an animal hospital like he used to. He feels that over the years he has learned things that can be helpful. Of course, not in every case as there are certainly things that don't lend themselves to Internet advice, but in many instances he can tell people what their options are and maybe lead them in the right direction.
Dr. Hines started off giving advice for free and then started charging a $58 flat fee. However, he answers all email, whether they've paid or not. He receives requests from a lot of people overseas; from people who are isolated; and from people who jut don't have any money.
People don't write Dr. Hines when they have a simple problem. It's usually many problems such as differing opinions from multiple vets and drug dose questions. Dr. Hines doesn't prescribe any medications, he just provides information. He does ask, however, what type of medications a pet is on and how frequent it is administered. If he does suspect a mistake in the dose, he will send them information on that particular medicine to show them the correct usage.
But what about human advice? Think about all of the media shows. There is Dr. Oz, Doctors, where do you draw the line? Should these doctors be prosecuted for answering questions on air?
For a lot of people, their pet is their most important friend in the world. If Dr. Hines didn't think he wasn't doing any good, he wouldn't have kept doing it. Of course, he can't do it now.
The Institute For Justice has filed a free-speech lawsuit in federal court to defend Dr. Hines' First Amendment right to communicate with people about their pets using the Internet. This case is bigger than Dr. Hines. It is about protecting Internet freedom and free speech for Americans everywhere.
http://www.2ndchance.info/RonHinesVeterinarian.htm




Train Your Dog Positively
Victoria Stilwell, It's Me Or The Dog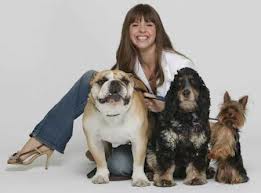 Victoria Stilwell, the world's best-known positive reinforcement dog trainer and star of the hit Animal Planet TV show, It's Me or the Dog, explains how to use her force-free, scientifically-backed training methods to solve common canine behavior problems in her new book, Train Your Dog Positively.
Victoria calls her dog training method the future of dog training. It's scientifically based after years and years of researching how dogs learn, what they need to be successful and how to deal with different behavioral issues. Modern day behavioral science has proven that positive reinforcement methods, reward based training, force free, is a much more effective and safer option than the old style of dominance training.
Because dominance training still goes on today in this country, it is getting to the point where it is becoming a public health and safety issue. When dogs have a confrontational relationship with their owners, they become more aggressive and bite more. Dominance training really promotes more dogs to bite. Positive training across the board, whatever method you decide to use under its umbrella, is a lot safer and more effective.
All is not lost if you started out by dominantly training your dog. You can switch over to positive reinforcement and your dog will probably even thank you for it! Most people, after switching over, wished that they had discovered this method sooner.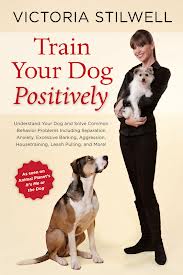 In her new book, Training Your Dog Positively, Victoria puts the question right out there. Do you want to train using positive reinforcement or do you want to stick to dominant methods? You will find reasons why Victoria backs up using positive reinforcement methods. Positive reinforcement methods will be safer for your dog in the long run and set your dog up to be more successful.
Victoria states, "It's time to come out of the dark ages!" Using her time-tested and scientifically-backed brand of positive reinforcement training methodology, Stilwell not only helps us understand once and for all why outdated and dangerous punishment-based methods are so flawed, but also how and why to replace them with more effective and long-lasting positive solutions that create a bond between man and dog based on mutual trust, respect and love.
You may see dominance training methods used on television, because it looks sexy if you like that kind of thing. It also looks like it works. However, the magic of editing can make anything look like it works.
Victoria has been using positive reinforcement methods for over 15 years and doesn't need any scientific research to prove to her that it works, because she sees it every day. She sees what really firm but fair leadership does. It doesn't just change the lives of the dogs; it changes lives of the families that live with them.

http://www.positively.com




Toys That Entertain Your Cat For Hours
Alan Cook, FroliCat
FroliCat has been adding brand new toys to their cat toy line. Not only are these fun toys for your cat, but they are also beautiful objects that you would be proud to leave out on display when you have guests.
FroliCat POUNCE is a rotating hide-and-seek cat teaser. Marshal Maus moves unpredictably around the circular path zooming forward, reversing direction, hiding under obstacles and occasionally twitching back and forth to stimulate your cat's natural instinct to hunt.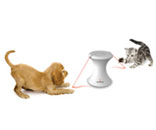 FroliCat DART DUO is an automatic rotating light with two lasers for shared play for multiple cats and dogs. Random laser patterns entice your pets to dart, pounce, and chase. Adjustable speed and timer settings create16 engaging play combinations. DART DUO has two lasers for twice the fun and looks. If one laser is fun – two lasers are great!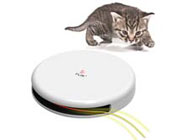 Look for the next toy coming out this summer, which is the FroliCat FLIK. The FroliCat FLIK has an automatic teaser that throws a string to engage your cat in enthusiastic play. Watch your curious cat stalk FLIK and try to capture the string before it hides again. FLIK is fun for your cat and designed to look beautiful in your home. No cat has ever had this much fun with an ordinary string before!
*Only FroliCat makes toys that are a joy for your cat & a joy to have in your home.
*While FroliCat toys are made to be a great source of entertainment and exercise for your cat, each toy has a modern, sleek design. It looks more like a work of art than a cat toy.
*FroliCat entertains your cat when you cannot.
*FroliCat products can be turned on and run for 10 – 20 minutes per cycle. You can engage your cat in play when you are on your way out the door or when you need a few minutes for other things.
*FroliCat exercises your cat's mind as well as body.
*What makes FroliCat different from other toys is that it engages the cat's prey instinct by presenting random patterns and teasers.
The FroliCat toys will entertain even the laziest of cat for hours. They are easy to use, place them on a flat surface, turn them on and watch your cat pounce, chase and bat at the exciting laser patterns.



The Dogfather's Grooming Tip with Joey Villani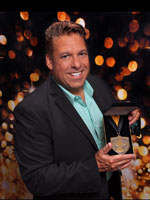 5 Top Reasons To Visit A Groomer
There are five good reasons that you should bring your pet to a professional groomer, besides the bath and haircut.
First and foremost, go in just for the checkup. This is not a medical checkup. It is a visual checkup. Your groomer will check and feel the whole body, checking in areas that you probably don't normally look at. They will feel underneath their arms, look in their ears and may even look at their teeth. Groomers can find things you may not know about, from the slightest little bump or irritation, to some things that can actually be very serious.
Secondly, go for a nail clipping. Unless your dog is an active-working dog, not one that just runs around the back yard, but one who works on a farm or hunts on a regular basis, or even a dog that just walks the city streets on the pavement, they won't need their nails clipped, as they grind them down on daily basis. But the remainder of dogs, those who lie around the house and sleep in your bed, need to have their nails trimmed regularly. If you don't, what can happen is that the nails can curl under where they have to actually walk on them. This can be very uncomfortable and make them walk funny with their feet splayed out.
The nails can even grow into their pads and cause problems. You need to trim their nails every 4 to 6 weeks. Every time you trim you dog's nails, the quick (the blood vein in the nail) will recede, allowing you to trim the nail shorter each time.
Thirdly, you need to have your dog's anal glands checked. Anal glands are sacs underneath the rectum that fill up. When a dog has a bowl movement, they usually expel them themselves. However, some dogs, mostly smaller breeds, need some assistance emptying them. A groomer can actually squeeze them and empty them. The smell when doing this is very strong, like a bad fish odor.
Fourthly, it is good to socialize your dog by taking them to a groomer. It gets them out of the house and lets them see other people and other dogs. It lets them get used to things, as well as the sounds that go on at a groomer's.
Lastly, when a dog has been groomed by getting a bath and a haircut, their demeanor changes from the minute they came in to the minute they leave. They leave happy and almost seem to feel better, knowing they look better. We get excited when we see them, and they get excited in return.
Animal Radio® News with Stacey Cohen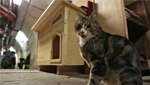 Museum Celebrates Feline Employees
A museum in Russia is celebrating its feline employees. According to RIA Novosti, the Hermitage Museum in St. Petersburg is hosting an exhibit honoring the 60 cats it uses to protect the paintings from mice and rats. The practice dates back to 1764 when Catherine the Great created the institution and gave the four-legged guards a formal rank and stipend. Now, the Hermitage Museum has put together a separate gallery featuring the paintings of Alexandre Steinlen, who was noted for his love of cats.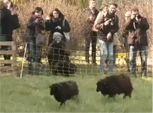 Black Sheep Help City Go Green
City officials in Paris are using a quartet of black sheep to go green. The New York Times says the animals were purchased to trim the grass in a patch of land near the city's archives. Officials have dubbed the method "eco-grazing" because they consider it a more environmentally friendly alternative to gas guzzling mechanical lawn mowers or herbicides. Employees at the archives reportedly wanted a donkey, but the officials deemed the sheep to be more appropriate. And while residents are invited to visit the animals, a three-foot-high electrified fence protects them. The "eco-grazers" will reportedly be on the job until October.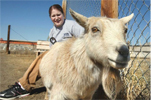 A Goat Walks Into A Bar
It turns out a pygmy goat found in a Montana bar wasn't actually there to wet his whistle. According to The Montana Standard, the animal was supposedly brought into the Butte establishment. Patrons called the police, and the goat was taken to a local animal shelter. Its owner remained unknown until the shelter got a call from the Fairmont Hot Springs Resort's petting zoo. The general manager explained that they knew one of their goats was missing, but they didn't realize it had been stolen until they saw an article about a bar-going goat. Police are still looking for the culprit behind the theft, but the goat has since been returned safe and sound to the petting zoo.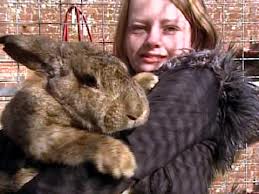 Rabbit Reclaims Title As Biggest Bunny
A little extra Easter feasting has helped a giant rabbit named Ralph reclaim his title as the world's biggest bunny. According to the Sussex Express, the four-year-old hopper, who lives in Uckfield, England, lost the title last year when another rabbit named Darius outweighed him. But Pauline Grant, who runs the farm Ralph calls home, says she's spent about $75 a week on meals that have helped him reach his new record-setting weight of 50 pounds. Ralph's daily diet includes cabbage, broccoli, corn on the cob, half a cucumber, half a bag of watercress, two apples, two slices of brown bread and whole grain cereal with cream.
Kitten Bowl
Super Bowl Sunday 2014 will get a little cuter as the Hallmark Channel has announced the airing of the first ever "Kitten Bowl." According to The Hollywood Reporter, the kittens featured in the three-hour event will all be available for adoption. The first-ever Kitten Bowl is slated to make its debut February 2, 2014 at 12 p.m. ET. The Hollywood Reporter notes that like the Puppy Bowl, the afternoon festivities will feature referees, but will add judges, an obstacle course, hurdles, scratchers, hoop jumps and tunnels. The "Most Valuable Kitten" (MVK) will be chosen at the end of the show.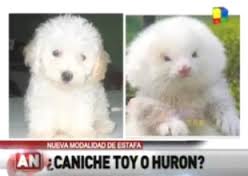 Ferrets Passed Off As Toy Poodles
Shoppers at La Salda market in Buenos Aires, Argentina may not be getting what they bargained for. According to the British newspaper the Daily Mail, vendors at the market are trying to pass off bulked up ferrets as toy poodles. The move has reportedly tricked several people into shelling out $150 for the rodents. Apparently, the ferrets had been given steroids at birth to increase their size. The tricky vendors also fluffed out the rodents' fur so it looked more like a tiny poodle. For a long time, the switch-up had been considered an urban myth until a local television station reportedly discovered several people who bought the animals.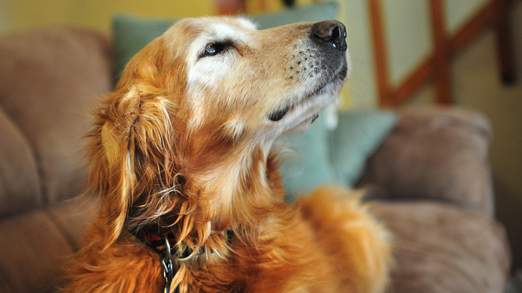 Dog Eats $500
A dog owner in Montana has taken care of the dirty work, and now he's just waiting to see if the U.S. Treasury Department will replace the five $100 bills his canine companion ate. Wayne Klinkel tells the Helena Independent Record that his 12-year-old golden retriever Sundance chowed down on the cash when they were visiting his daughter this past Christmas. Klinkel says he followed Sundance around for months picking out pieces of the bills from the dog's droppings, but he didn't think he had enough to do anything with until his daughter gave him more fragments she found in her yard. After thoroughly cleaning what was left of the money, he sent it into the Treasury's Bureau of Engraving and Printing. A federal employee tells the Independent Recorder that Klinkel's money will be replaced if they determine at least 51-percent of the bill is present, but that process could take up to two years.




NEWS UPDATE Brought To You By ScoopFree.com. Free Shipping on trays plus up to $20 off your first subscription.

Listen to the entire Podcast of this show (#699)