Maybe We're Not Smart Enough To Know!
Frans de Waal, Are We Smart Enough To Know How Smart Animals Are?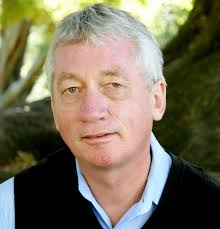 Dr. Frans deWaal asks the poignant question in his new book, "Are we smart enough to know how smart animals are?" Many of us suspect that our cats and dogs have a sixth sense. They seem to know things are going to happen before humans do. Is this smarts, or is it hyper-observation of your every move? Maybe a little of both.
Dr. de Waal looks at this question from a scientific point of view. He tells us that in science, there has been a sort of a downplaying in animal intelligence. He states that the hard-nosed scientists of the last century didn't want to hear about animal intelligence and animal cognition was even a taboo word that they couldn't even use with animals.
It is only in the last 25 years that Dr. de Waal states we are starting to look at animal intelligence in a different way. That is why he is now asking the question of whether or not we smart enough to do that, which he thinks we are.
When asked why he thinks we have downplayed animal intelligence, Dr. de Waal claims that there are many reasons, including the religious side. Some people claims that we have souls but animals do not. As part of our religion and culture, we have made every effort to make them look dumb.
Next is the moral issue. It is quite convenient to describe them as dumb and having no emotions, if you want to eat them.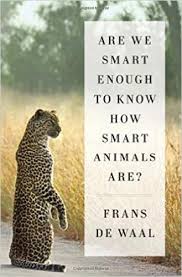 So how smart are our companion dogs? You've probably heard about the dogs that were able to recall 100 to 1,000 different words and toy items. These dogs were tested by asking them to get a certain toy in a different room. This prevents them from seeing where you are looking and pointing so they can't pick up on any clues. They then go into the other room and come back with the item you requested.
Even smarter than that, is that they can exclude. So if you ask for a certain toy that they've never heard of and there is only one item in that room that they've never seen before, they are able to make that connection. They can figure out that that is a new word that they didn't know, so that must be for the item they didn't know.
We often believe our dogs know what we are thinking before we even say it. Dr. de Waal states that more likely we are giving off cues that we are not aware of. These can be anything from putting on shoes, getting a jacket or picking up keys. They are constantly watching us!
Dr. de Waal reviews the rise and fall of the mechanistic view of animals and opens our minds to the idea that animal minds are far more intricate and complex than we have assumed. Dr. de Waal's landmark book will convince you to rethink everything you thought you knew about animal-and human-intelligence.
Dog Lawyer
Jeremy Cohen, Boston Dog Lawyers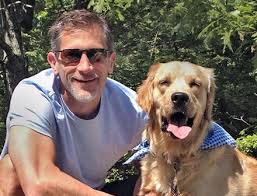 Attorney Jeremy Cohen gave up his insurance fraud law practice to focus only on dogs. He is one of the few "dog only" lawyers in the U.S. Jeremy represents dangerous dogs that usually have a death sentence. He tells us that lots of people have threatened him and harass him, but it's worth it if he can save the life of a dog.

Jeremy Cohen has been practicing law for nearly 20 years. During the last 8 years, he has represented dog owners when their right to have a pet has been restricted by local authorities. He now has a firm dedicated solely to dog owners. He says that saving dogs give him a feeling of accomplishment at the end of the day unlike debt collection!
The people who contact him are the people whose dog has perhaps bitten someone or allegedly bit someone. They call him to represent them at a hearing to determine if their dog is dangerous or not, which can be a death sentence for a dog.
It is his job to then make sure that the dog owner's constitutional rights are protected. This means that they have a right to a hearing when property (unfortunately dogs are still considered property) is being taken away from them.
Sometimes the process is not very fair and Jeremy steps in and makes sure that the that end result was reached properly.
Jeremy doesn't feel that the only option for "dangerous" dogs is to be put down, as we are much smarter now. There are so many things available to rehabilitate a dog or an owner, who may even be the cause of the incident. Jeremy tells us that most bite victims are children under the age of 12 who are not attended.
When you hear a certain headline about a dog biting someone severely, you immediately think the dog is horrible and should be put down. But Jeremy digs deeper. While he sometimes does find that the dog is a bad dog and shouldn't be represented, there are also times when it wasn't the dog's fault. He uses dog behaviorists to make this determination.
In one case, Jeremy received a call because an 8-year-old boy was bitten. When you hear that, it sounds pretty bad, as the boy had to go to the hospital. But as Jeremy investigated the case (the animal control officer did not do any investigation), neighbors told him that every day this boy threw rocks at this dog through a chain-link fence. On this particular day, the boy saw the owner outside with the dog and asked if he could pet him. But when he went to pet the dog, the dog bit him in the hand. Jeremy feels that resentment had been building up in this dog and he remembered the boy's action and that is why he bit him. So, they went from having the dog put down, with the case being dismissed. Everyone agreed that this child tormented the dog and now the dog is living his life without restrictions.
Surprisingly, Jeremy states that he has had people say to him how dare he try to keep a dangerous dog alive. There have even been circumstances where he has had to be escorted out of a courtroom. However, he states that these same people are the first people to call him when someone is trying to take their own dog away.
Dogs are still considered property in the eyes of the court, and Jeremy tells us that there are many people working on changing this.
http://www.bostondoglawyers.com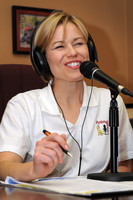 Coyotes Stalking our Neighborhoods - Dr. Debbie
I just saw a scraggly coyote in front of my house this morning - the second coyote sighting in my neighborhood this week. I feared what could have happened if my 15 pound terrier was outdoors alone. Wildlife is beautiful, but when my little terrier, Boss, is in harm's way - my doggie momma protective instincts kick in. While not a threat to be exaggerated, the coyote nonetheless poses a risk to our pet's safety.
Coyotes are increasingly becoming a concern in urban areas - some are displaced by the urban sprawl that consumes their potential habitat. But other coyotes become urbanized savvy to living, feeding and thriving within city environments. Coyotes are born opportunists and dine on what they find available. They eat small animals like rabbits and rodents, but also consume ample vegetable matter with up to 40-percent of their diet consisting of seeds, grasses, fruits and flowers.
The most serious coyote concern for pets is injury and predation. As a veterinarian, I can recall many a client whose pet was brought in injured by unknown wildlife or whose cat just one day reportedly just vanished. While many might believe their cat was stolen, in reality these cats most likely fell victim to coyote predation. Likewise, small to medium sized dogs can be injured or lost to the same fate as their feline counterparts.
Steps to Keep Your Pet Safe
Whether you have pets or not, it's important not to feed coyotes. Intentional feeding of coyotes makes them dependent on humans and less fearful which increases the chance of an unwanted, dangerous interaction with people or pets. Just leaving unsecured garbage is invitation enough for these opportunists. Secure all garbage in closing containers and avoid leaving bagged garbage at the curb overnight. Pick up uneaten pet food as soon as your pet has finished eating.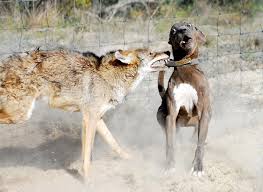 Pet owners should take precautions to keep their household pets protected as well. Keep cats indoors and maintain all pets on leash control when outdoors. Ensure your dogs and cats are up to date on their rabies vaccines. Even indoor cats that do not venture outdoors should be current on this vaccine for both pet and human safety.
Besides rabies, keep your pets current on other vaccinations, deworming and preventatives as recommended by your veterinarian. Coyotes are known to harbor carry skin mites, canine distemper virus, canine parvovirus, adenovirus and heartworm disease. So even if your dog never leaves your yard, there is potential for infectious disease crossover between wildlife and your pet.
These wild canids are masters at adapting to their changing world, and it's unrealistic they are going away on their own. As humans we are the ones that need to change to make urban areas less appealing, removing easy feeding sites, and by raising awareness to the potential crossover between wildlife and pets.
Featured veterinarian known as "Dr. Debbie" on national pet radio program, Animal Radio. Ebook author of "Yorkshire Terriers: How to Be Your Dog's Best Friend"; "Pugs: How to Be Your Dog's Best Friend"; "Mini Schnauzers: How to Be Your Dog's Best Friend"; and "Shih Tzu: How to Be Your Dog's Best Friend."




10 Meaningful Ways To Forever Honor Your Pet
Robert Semrow, Animal Radio Listomania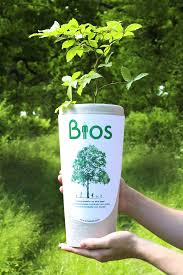 I recently lost my best friend in the world, my dog Sugar. She is the reason I am so deeply involved in the pet world. She was abused, thrown out of a car at an outlet mall and left for dead. She adopted my wife and I and she was as important to our family as anything can be. I was devastated beyond belief at her passing and knew I needed to do something that would honor her memory for decades to come.

To begin with, we spent many days in our yard, at parks and outdoors with her. We wanted to do something special that would honor her love of the sun and the outdoors. My outdoor choice was to have her with us in the form a few trees. We have planted some of her ashes with a tree seedling in a Bios Urn that will sprout to life and grow for many years to come. This rebirth of our beloved Sugar will serve as a reminder that she is still with us and still watching over. The Bios Urn kit makes it easy and is interactive and healing for the kids as well. You'll see me talking to the trees for the rest of my life, and I hope you'll ask me who I'm talking to!

Next is the celebration of the fun and creativity that our pets inspire. There are several companies that offer to create art from the ashes of our pets. From glass sculptures to sun catchers to centerpieces, these soul filled creations provide an eye catching and heartwarming way to incorporate your pet's memorial in your house. It's a unique and beautiful way to share their memory with those who visit.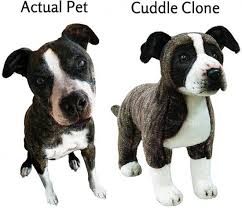 One of the most important things our pets do is bring us love and comfort. The hole that exists after the loss of a pet can never be filled, but it can be comforted. Many others and I have turned to a clone of our pets for this comfort. No, I'm not having Sugar's DNA cloned in to a new being, instead I am getting a Cuddle Clone of her. These meticulously custom handmade plush versions of our beloved pets are upliftingly lifelike and spot on clones of their inspirations.

There are other wonderful ways to memorialize your pets. Consider a custom miniature statue, A canvas print of your favorite photo, a plaster paw print, a jewelry piece made from their nose print, a donation of a bench to local dog park or a plaque in your back yard in an area they loved.

More than anything I just wish I could give Sugar one more hug and tell her I love one more time. I know she knew the love we had for her and we knew the love she had for us. For me, honoring her beyond the memories is something that my family and I needed to do for us, not her. One thing I want to leave you all with is that the best way to honor your pet is to be the best pet parent you can be, every day. No one is perfect, but your pet sure thinks you are close enough!

Share your pet memorial stories on our Animal Radio Facebook Page.
Litter Box Bob
Lucy Pet Foundation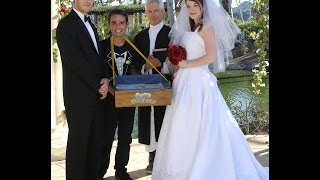 Ryan Beard has recently become a spokesperson for Lucy Pet Products and the Lucy Pet Foundation where he attends conventions and interacts with clients and customers.
Ryan stars as Litter Box Bob who is on quest to have people smell five-day-old used litter box with Cats Incredible Litter, from Lucy Pet Products, and ask them what they smell.
One of the first spots Ryan did was interrupting a wedding and asking a bride and groom to smell the used litter. Believe it or not, he actually had to audition for the role. Ryan states that there were about 400 actors who wanted the role. These commercials will air nationwide this summer.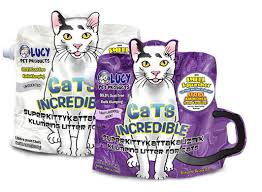 Cats Incredible Litter is a clumping litter made from clay that has an extra ingredient that stops ammonia from forming. As if that wasn't enough, they've also created a unique package. It is a two-handled bag with a side spout. A picture of a rescue cat named Ricky adorns the bag, with his tail actually being the handle for the bag.
In addition, Ryan volunteers for the Lucy Pet Foundation and assists the veterinary team as needed. He plans on taking Doc, Ricky and Jack to low income, Los Angeles City schools to help get the word out about the free spay and neuter services.
Ryan Beard was born in Southampton, England and moved to the United States in 2005 to attend the American Academy of Dramatic Arts where he graduated as Best Actor in his class.
The Mission of The Lucy Pet Foundation is to reduce pet overpopulation by having mobile spay/neuter clinics across the country and to support causes that benefit animal welfare. The Lucy Pet Foundation currently has two buses that travel around Southern California focusing on spaying and neutering. These buses are state of the art surgery units. Their next focus is in generating more funds to expand the work of these buses and have more across the country.

The Lucy Pet Foundation not only offers free and reduced spays and neuters, they also do microchipping, vaccines and de-wormings. Spaying and neutering is not only great for pet population control, but it has been proven that an animal will live on an average of 40-percent longer after having this surgery.
Upcoming Clinics
Free Spay & Neuter for Los Angeles City Residents! Here is a list of upcoming free or reduced fee mobile spay and neuter clinics in California:
Call for more information, questions and to reserve space to get on the list: (855) 499-5829
April 30: East Valley Shelter, 14409 Van Owen Street, Van Nuys, CA Spay/Neuter APPOINTMENT ONLY; Vaccine Clinic 10:00am-2:00pm
May 2: Berkshire Hathaway, 8307 Foothill Blvd., Sunland, CA Spay/Neuter APPOINTMENT ONLY; Vaccine Clinic 10:00am-2:00pm
May 3, 10: Algin Sutton Rec Center, 8800 S. Hoover St., Los Angeles, CA Spay/Neuter APPOINTMENT ONLY; Vaccine Clinic 10:00am-2:00pm
May 5, 19: West Valley Shelter, 20655 Plummer Street, Chatsworth, CA Spay/Neuter APPOINTMENT ONLY; Vaccine Clinic 10:00am-2:00pm
May 6, 11: Hansom Dam Recreation Center, 11480 Foothill Blvd., Los Angeles, CA Spay/Neuter APPOINTMENT ONLY; Vaccine Clinic - 10:00am-2:00pm

May 14, 27, 30: Food 4 Less, 1748 West Jefferson Blvd., Los Angeles, CA Spay/Neuter APPOINTMENT ONLY; Vaccine Clinic 10:00am-2:00pm
May 16: Stetson Ranch Park, 13877 GlenOaks Blvd., Sylmar, CA Spay/Neuter APPOINTMENT ONLY; Vaccine Clinic 10:00am-2:00pm
May 17, 25: Superior Store, 133 West Avenue 45, Los Angeles, CA Spay/Neuter APPOINTMENT ONLY; Vaccine Clinic 10:00am-2:00pm
May 20, 28, 31: Superior Store Pacoima, 9801 Laurel Canyon Blvd., Pacoima, CA Spay/Neuter APPOINTMENT ONLY; Vaccine Clinic 10:00am-2:00pm
May 24: Food 4 Less, 5100 N. Figueroa St., Los Angeles, CA Spay/Neuter APPOINTMENT ONLY; Vaccine Clinic 10:00am-2:00pm
County and City Vouchers accepted. But remember, you must get on a list to have your pet seen at these locations. Please call The Lucy Pet Foundation toll free at 1-855-499-5829 or Email: Info@lucypetfoundation.org to schedule an appointment, or register at the events.
See the current list of clinics at http://www.lucypetfoundation.org.
http://www.lucypetproducts.com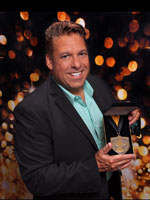 The Dogfather's Grooming Tip with Joey Villani
Brush Dirty Pet Before Bathing
Joey has said some confusing things about brushing and bathing your pet and now wants to set the record straight.
Joey tells people not to wash their pets first, because any knots they have will become tighter. However, he has also said that it's better to brush out a clean pet than a dirty pet.
Let him clarify.
In a perfect world, and of course our world is not perfect, if we were able to work on a clean pet, everything would be easier. Knots brush out easier and the hair detangles easier and separates. Unfortunately, that's not usually how it is.
If you have a pet with very few knots, you can bathe your pet and then brush them out. Groomers are able to do this on a very dirty dog because they have the proper tools and high velocity dryers that can penetrate the coat and will separate the hair as they are brushing it.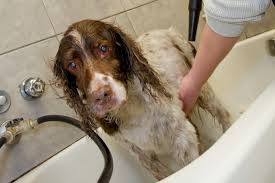 Unfortunately, people don't have the luxury of having these tools at home. So if you bathe a dirty, knotted dog at home before brushing, the matt will dry and tighten up. This will make it harder to remove and may even require your pet to be shaved.
If you can't get the knots out at home before bathing and you're having a problem, go to a professional groomer. If there is just light tangling, try to brush it out before bathing. If that doesn't work, you can bathe your pet and then brush it out. But again, be careful because if you can't get the knots out, you could be causing more harm.





Tails Inc. Pet National Events for May 2016
Janice Gork, Tails Pet Media Group, Inc.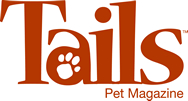 Passionate about rescue and adoption, Tails Pet Media Group, Inc. was founded in 2000 by Janice Brown. What started as a magazine, is now a mission! Tailsinc.com is an interactive website and online community committed to connecting the animal welfare community with the general pet-loving population. Tails Inc. features expert knowledge, advice, pet product reviews, local resource guides, community event news and monthly contests, in order to promote and encourage people to live responsibly with their pets.
Here is a list of upcoming May Events around the Country:
WHAT: Gloucester County Craftsmen & Home Fair - Pet-friendly spring crafts & art show. Features over 150 vendors, food, music, Horse Shows, pony rides, flowers and plants for sale, plus food court area and lunch trucks. Don't miss the all breed dog parade on Saturday, May 7th at noon. All dogs get a free goody bag and ribbon.
WHO: Portion of all proceeds donated to local shelters and animal rescues
WHEN: Sat May 7 & Sun May 8, 1am-4pm
WHERE: Gloucester County 4-H Fairgrounds, 275 Bridgeton Pike, Mullica Hill, New Jersey
COST: Free parking, $2 or a can of pet food
INFO: 856.765.0118 or bkenterprisenj@aol.com
WHAT: 5th annual DOGGONE Craft & Vendor Fair - more than 70 various craft and product vendors, K9 Unit skills demonstrations, DJ, Chinese Auction, DOGGY FASHION SHOW CONTEST, fun and great food!
WHO: The Friends of PAWS PARK and the South Williamsport Police K9 Unit
WHEN: May 21, 9am to 3pm
WHERE: South Williamsport Community Park Complex, South Williamsport, PA
COST: Free
INFO: 570.772.4844 or buniwag@verizon.net
WHAT: Canine Cocktails @ Level 9 Rooftop Bar - mix and mingle with dozens of dog owners over cocktails and free dog treats, raffle tickets for sale. (If the Padres are playing you can catch the action from Level 9's sweeping views of Petco Park)
WHO: Sponsored by City Dog and FIT Athletic Club, Benefiting: San Diego Humane Society
WHEN: May 19, 5:30-9:30pm
WHERE: Level 9 Rooftop Bar, 509 9th Avenue, San Diego, CA
COST: Free
INFO: 619.727.4000 or benita.stevens@ihg.com
WHAT: 2nd Annual Dog Gone! Scavenger Hunt! - Teams will be taken to offsite locations throughout Old Town Winchester, to walk your dog and enjoy quality time, while figuring out clues to collect dog treats and toys for your sidekick.
WHO: Dancing Dog Natural Market
WHEN: May 28, 11am to 1pm
WHERE: Dancing Dog Natural Market, 157 Loudon Street, Winchester, VA
COST: $35, $5/additional dog
INFO: 412.841.2433 or Heather@PiperCorporation.com
Who: The Anti-Cruelty Society - this year's brand new location at the home of the Chicago Bears! Stroll along Chicago's famous lakefront path, After the walk, enjoy Activities including games and relay races, canine massages, a pet psychic, a caricature artist, make and take crafts, and much more!
What: 22nd Annual Bark in the Park
When: Sat, May 21, 9am-1pm
Where: Soldier Field, Stadium Green, Chicago
Cost: Adults $35/advance, $40/day of; Youth (under 13) $15/advance, $20/day of; Children under 3/free
Info: 312.644.8338 or events@anticruelty.org
Want to list your event for free? Click here. Please note that non-profit events (fundraisers, adoption events, etc.) will be listed for free and for-profit events will incur a fee. Please email the advertising team if you wish to advertise your for-profit event in their directory.
Tails has local focus, but national reach - with magazines in 10 different cities across the United States, and 150,000 issues printed per month, 12 times a year, and an ever-increasing audience of over 1 million people. Pet lovers can pick up their free magazine at pet-related businesses and vet offices, grocery stores, health clubs, bookstores, coffee shops, restaurants, libraries, park districts, and other "mainstream" locations. Currently they are in over 10,000 individual locations.
To find out where you can get a copy of your own, email locations@TailsInc.com.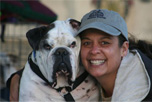 Animal Radio News - Lori Brooks
Pet Therapy Goes To College
A growing number of colleges across the country are now offering their stressed out students pet therapy. The health benefits of dogs and cats are well documented. Petting a canine companion can help lower blood pressure and help ease depression. People with heart disease who own dogs tend to live longer than those with the same ailments who don't own a dog. And pets help decrease stress by lowering levels of the stress hormone cortisol and increasing levels of the neurochemical oxytocin, the love hormone. For all of those reasons, hospitals, nursing homes and prisons have embraced pet therapy as a part of treatment and rehabilitation. Oklahoma State University actually has a student stress reduction center called Reboot where more than 20 certified therapy dogs are available for students every day and they're about to add another 10 dogs to the program. Oklahoma State is also considering expanding its pet therapy program to someday include equine therapy and even a feline program,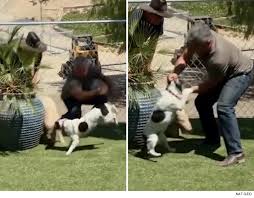 Animal Cruelty Charges Dropped Against Cesar Millan
The investigation of dog trainer Cesar Millan, who is also known as the "Dog Whisperer" on TV, is over and there will be no charges filed. It all began in February when an episode of Millan's show featured him using a scared potbellied pig to teach a French bulldog to get along with pigs, since the dog named Simon had previously totally ripped off a pig's ear, not a dog treat, the real, live thing. Millan knew that Simon bit the pig's ear and drew the wrath of animal activists who demanded Millan be banned from television. The Los Angeles County Sheriff's office says a comprehensive investigation presented a very thorough and complete report to the district attorney's office, and they were unable to find anything to charge Mr. Millan with. The County ACC said "You can tell that it was not intentional … and the injuries to the pig looked worse than they really were, and they got immediate veterinary care."
Supreme Court Will Decide Value of a Pet
The Georgia Supreme Court will soon decide the value of a pet. Americans spend more than $60 billion a year on their companion animals and many of us share a bed with our dogs and cats. We take our dogs to work, spoil them rotten and plaster their pictures all over social media. But the law sees pets as property, like a car or a toaster. Now in a case that could be decided next month, the Georgia Supreme Court is set to rule on the value of the dog whose death was allegedly caused by the fancy, high dollar kennel that allegedly gave the dog the wrong medicine and put her into kidney failure that ultimately killed her. Interestingly, the case has been brought by a couple who are both lawyers that had rescued the dog and just as interesting, the kennel says that Lola the dog was property, and the family should get her "market value, " which, because she was a free rescue dog, is nothing. The family is hoping to recover $67,000 expenses they say they spent trying to save Lola, plus compensation for the loss of a family member.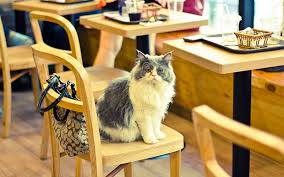 Chicago Will Soon Get Its Very First Cat Cafe
Tree House Humane Society has been given approval to launch a coffee shop, which will double as a cat adoption center. It will feature a full coffee bar and a cat lounge where a dozen or more cats will be free to roam about, sleep and play. The $6 million Chicago facility set to open in early fall. Cat cafes are very popular in other countries. Cat Town in Oakland, saw its adoption rate more than double after opening the first stateside cat cafe not even two years ago.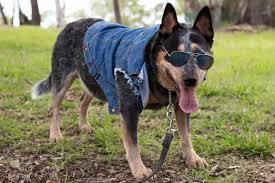 Buddy's Bucket List
Buddy, a 14-year-old Labrador mix in Michigan, is going to go out in style. He's one of the lucky dogs whose caretaker has made a bucket list for him. You see, Buddy's owner recently passed away unexpectedly and understandably Buddy plunged into a deep depression just before he was diagnosed as having cancer that had already spread throughout his body. Buddy's new mom wanted to make sure he knew a special life before he leaves the planet, so the bucket list was created. Some of the things Buddy has already been able to check off his list are sleeping every night in his "humom's" bed, spending a day at the beach, overdosing on peanut butter and eating a whole McDonald's happy meal.
Cat Personality Test
The University of South Australia is now conducting some research using online cat personality tests. Many psychologists subscribe to the theory that all people have five broad personality traits, which are extroversion, agreeableness, openness to experience, conscientiousness and neuroticism. And cats, the team has found, have their own five dominant traits too. The Feline Five as they're known are skittishness, outgoingness, dominance, spontaneity and friendliness. They found that older cats were generally slightly more dominant and less outgoing than younger ones, but there were no significant variations between genders or between indoor and outdoor cats. The study is only open to cats in South Australia at the moment. But there's good news for U.S. cat lovers who like online personality tests (and we assume there must be a decent overlap) as researchers in North Carolina are planning to expand the study to include American cats.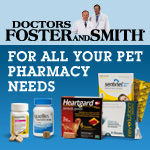 NEWS UPDATE brought to you by Drs. Foster & Smith, affordable pet supplies. Low prices every day, so you save on every order.

Listen to the entire Podcast of this show (#856)