2015 NEW PET PRODUCT SPECIAL - WEEK 5 of 5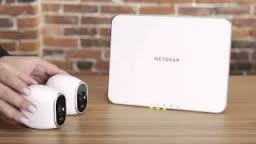 Animal Radio's New Pet Product Special concludes this week. Our #5 pick was Kitty Kush Catnip; #4 the Green Interactive Feeder; #3 pick, the VOYCE activity monitor; #2 the iFetch Ball Launcher. This week we're giving away our #1 pick, an Arlo Wireless Pet Monitor Camera to help you keep an eye on your critter from your phone or any computer. Phil Pyo shows off this amazing new technology.
Phil Pyo is the Director of Product Marketing for the Arlo Pet Monitoring Camera. According to the American Pet Product Association (APPA), Americans own more pets than ever and are spending more on their pets each year. Americans spent approximately $58.51 billion on pet products and services in 2014, almost double what they spent just a decade earlier in 2004 ($34.4 billion). These upward trends show people increasingly view their pets as part of the family. The next step in this evolution is pet monitoring.

The Arlo Pet Monitoring Camera is the first of its kind, and the only one on the market, that it is totally wireless and full HD.
You can easily set up the two cameras anywhere you want without any big installation or attaching any unsightly wires or chords. It is also weather proof, which means you can either place it indoors or outdoors.
The mounts for the camera are magnetic, allowing you to easily position the camera to get the right angle. And if you want to move it around, just pull it off the magnet and move it to another location.
You can then use your computer or smartphone, anywhere you have an Internet connection, and watch over your pets and home while you're away. You can also ask other people to watch over your home or pets. It is also a great way to keep an eye on things, or you can even keep an eye on the people who are keeping an eye on things, like the pet sitter!
The Arlo Pet Monitoring Camera also has a motion detector. So for example, you place one in your kitchen next to your trashcan, or some other place that you think your pet is getting into. When the camera detects motion, it will send you an alert either by e-mail or an app notification on your smartphone and you can actually go and look at the recorded event.
These events can get recorded into the Cloud, at no extra charge, where they are available for a week for you to browse, playback or even download if you want to keep it.
It also has night vision capabilities, which allows you to see in the dark, even if it is pitch black.
How Serious is the Canine Flu?
Dr. Douglas Aspros, AVMA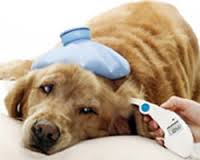 It appears this year will be one of the biggest for canine flu, with Ground Zero being Chicago, which has been hit especially hard. There are usually many pet related events at this time of year in Chicago, but many of them are being cancelled. Owners are even being told to use dog parks at their own risk. AVMA (American Veterinary Medical Association) spokesperson Dr. Douglas Aspros has the information you need to keep your pet safe and healthy.
Dr. Doug Aspros from the American Veterinary Medical Association (AVMA) and the Center for Disease Control (CDC) reports that there have been over 1,300 reported cases of canine influenza in the Midwest in the last few weeks.
This current virus is suspected to have come from China or Korea, which is where we've seen this particular strain of canine influenza before. However, it is a new strain for us in North America, which means all dogs are at risk.
One of the problems with this flu is that a dog is able to start shedding the virus before they show any signs or symptoms, so it is spreads very widely and very quickly. For a population that is naive to this virus, one that doesn't have any anti-bodies, it is going to spread to pretty much everybody. Fortunately not everybody is going to get really sick, but it is hard to say who is going to get sick and who is going to run a high fever and develop pneumonia.
Our dogs are traveling with us more and more, which means that more people should be aware of where they take their dogs. All dog owners should be aware and should talk to their veterinarians about whether or not they should vaccinate for the one flu virus we currently have a vaccine for. Talk to them about the risks to your dog, at their current level of health, of what you should be concerned with.
Animal Radio's Dr. Debbie comments that some of the signs to look for are coughing; nasal discharge and many dogs may run a very high fever. Some dogs may also develop a mild form of the flu, similar to the characteristics of kennel cough, which makes it a real challenge to diagnose. Some dogs can even go on to develop pneumonia. These animals typically fall sick very quickly, within hours, and can run a fever up to between 104 and 106 degrees, which carry a greater risk of becoming a fatality.
If you live in Chicago, Illinois or the surrounding area and states, it is a good idea until things calm down to keep your dog away from doggy daycare, group dog activities and even boarding facilities.
You can learn more about the Canine Flu at https://www.avma.org

"HERO PEOPLE OF THE WEEK" - Greg Belcher - Bikers Against Animal Cruelty (BAAC)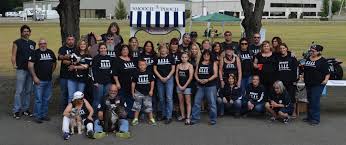 This week's Hero Person is a whole bunch of people. We applaud the motorcycle riders that came together, after hearing about Michael Vick, to fight animal abuse wherever it rears its ugly head. Greg Belcher tells us the story behind the biker club.
Bikers Against Animal Cruelty, Inc. (BAAC) is an organized group of compassionate motorcycle enthusiasts who advocate against animal cruelty and neglect, promote responsible pet ownership and help to defray costs of emergency veterinary care for the voiceless victims of animal cruelty and neglect.
BAAC was formed by a group of about 22 biker friends who would periodically have parties and fundraisers to raise money and collect "shelter items" for the benefit of local animal shelters and rescues. The items were used to help accommodate animals housed in their facilities more comfortably and to supply the workers with the necessary equipment to give these animals the best care possible. But after the public outrage of the 2007 Michael Vick animal cruelty case, they decided to ramp it up and become a non-profit organization.
BAAC supports those domestic animals that have no one else looking out for them. BAAC also helps with the overpopulation of these animals by their "Spueter Program," which helps low income households to spay or neuter their animals by paying for it.
They are a nonprofit organization, 501c3, and are run completely by volunteers so every penny they raise goes straight to their cause. They are proud to say they have helped hundreds of animals, from the pig that fell off the slaughter truck, to the town goose that someone shot with a bow and arrow and everything in between.
BAAC holds many events throughout the year to raise awareness of abused animals and to raise the necessary funds to help them. Their next event is the "Breakout Ride" on Sunday, May 31st, at Claudia's Rise & Shine Cafe in Middletown, Connecticut. During this ride, they plan on stopping at two organizations, the Branford Compassion club, where they help cats and the other is All The Kings Horses Equine Rescue, where they help farm animals.
You don't have to ride a motorcycle to join. They have members who ride and many members who don't ride at all but are very compassionate about what BAAC does.
http://bikersagainstanimalcruelty.org
Thinking Globally. Acting Locally. Do you know someone that should be nominated for our Hero Person of the Week? Send us an email to: YourVoice@AnimalRadio.com.

Animal Radio's HERO PEOPLE is brought to you by Zeuterin a safe, permanent and virtually painless alternative to surgical castration.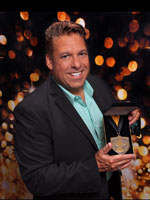 The Dogfather's Grooming Tip with Joey Villani
Dog's Feet Smell Like "Fritos"
Someone recently told Joey that they couldn't stand the smell of the pads on their dog's feet. They said that their dog's feet smelled like corn chips.
This person wanted to actually put human under-arm deodorant on their dog's feet. Deodorant isn't good for humans, and it's especially not good for dogs!
This took Joey back years, to a place where he used to work with a very well-known handler, Marjorie. Marjorie used to say that if your dog's feet, or pads, smell like corn chips, it is the sign of a healthy dog.
Joey said it is just part of the "dog smell." You are not going to get rid of the smell, but you can mask it for a short period of time.
You can find all types of colognes and scented shampoos made for pets to mask odors, but eventually the smell is going to come back. If it bothers you - stop smelling your dog's feet - and enjoy the fact that they're healthy!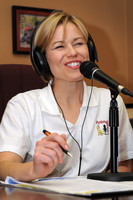 Pheromones In Puppy Training -Dr. Debbie
So you just got a new puppy and you have all your training tools at the ready, the collar, leash and dog crate. But beyond that, do you have the one thing that can make your training tasks easier all around? Tap into your puppy's own sense of smell using canine pheromones, and ease your new pup's training and transition into the home.
Pheromones are scent signals emitted by all animal species, including humans. Various pheromones work under the radar to influence the perceptions and behaviors of others within a species.
Shortly after whelping, a pheromone is emitted from the bitch's sebaceous (oil) glands located between the mammary glands. The pheromone, dubbed the canine appeasing pheromone, reassures the puppies, calms them and facilitates nursing. The bitch stops emitting this pheromone as the pups mature, but all dogs retain the ability to "read" this pheromone. Not only do older dogs recognize this pheromone, but it continues to have a natural calming effect on canines of all ages.
In veterinary behavior cases, the dog appeasing pheromone is used for dogs with noise phobias, car travel anxiety, separation anxiety, and other fearful situations. Various forms are available including pheromone collars, plug in diffusers and sprays. The canine appeasing pheromone doesn't sedate the dog; rather it decreases fear and excitability.
The dog appeasing pheromone is also helpful for newly adopted puppies. Those first few days to weeks in a new home are full of changes for the pup faced with novel environments far from the comfort of mother and siblings. The dog appeasing pheromone has been shown to ease the transition of the pup into new home and improve sociability and training during a pup's critical socialization period.
Pheromone Research
For skeptics that need to see the proof in the studies, veterinary behavior studies have examined the positive influence of the dog appeasing pheromone. When comparing treatment responses for dogs with separation anxiety, the use of the dog appeasing pheromone equaled the benefit of the anti-anxiety medication, amitriptyline.
One study looked at 66 puppies as they settled into new homes after adoption. Approximately half of the puppies wore a pheromone collar and half wore a placebo. The study found that puppies wearing a pheromone collar displayed significantly fewer nuisance behaviors like vocalizations or scratching within 3 days of adoption. Pups wearing the pheromone collar woke their owner's less during the night and displayed fewer signs of distress and vocalizations throughout the course of the study.
The researchers concluded that pheromone collars helped both the pup and family. Pups were less stressed and adapted easier. By decreasing the pup's stress and fearful behaviors, the pet owners found a more enjoyable bonding experience with the new pup and faced less frustration through the training process.
In another study, puppies 8 to 15 weeks were enrolled in an eight-week long puppy socialization and training class. Half wore a pheromone collar and the other half wore a placebo collar. The pups wearing the collar were calmer in the face of novel experiences and displayed less fear, anxiety, and aggression. In the end, the pups with pheromone collar not only were less nervous, but had fewer behavioral problems and learned better. And a long-term effect on sociability was recognized in dogs up to one year after the class and study was completed.
Pheromones and My Pup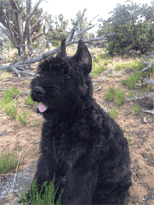 As the new owner of a nine-week old Bouvier puppy named Nikki, I used both the pheromone collar and diffuser upon welcoming my new pup home. One day before bringing Nikki home, I placed a pheromone diffuser close to the puppy crate, where it would have maximum benefit during her first nights in the kennel away from mother and siblings. Immediately upon leaving the breeder's home, Nikki was fitted with a pheromone collar to serve as a source of reassuring pheromones that went everywhere she did. The pheromone collar has become a tool in Nikki's socialization. It's on her when she meets new people or animals, when she explores new environments, and during puppy kindergarten class.
Did pheromones help in my pup's transition and training? The four hour drive home from the breeders was a dream, no crying or whining the entire trip. Now three weeks later from acquiring my pup, and Nikki never soiled in her kennel during the day or night. I'll admit I had my share of interrupted sleep in the first two weeks, but most of Nikki's night time wakes were for genuine elimination needs. Overall her transition into the home was smooth and lacked the wailing, inconsolable cries of a stressed pup.
The canine appeasing pheromone isn't a magic bullet though. Nothing matches a quality pup obtained from a reputable breeder who focuses on health, genetics, and early socialization. Likewise pheromones do not replace the hard work and consistent training efforts that any new pet owner must provide. However, by adding the the canine appeasing pheromone to your new puppy training, you can help your pup become the best he or she possibly can.
For more information on the DAP products, visit CEVA.
Featured veterinarian known as "Dr. Debbie" on national pet radio program, Animal Radio. Ebook author of "Yorkshire Terriers: How to Be Your Dog's Best Friend"; "Pugs: How to Be Your Dog's Best Friend"; "Mini Schnauzers: How to Be Your Dog's Best Friend"; and "Shih Tzu: How to Be Your Dog's Best Friend."

It's a Wacky Wednesday Here at the Animal Radio® Studios
WackyWed Contest IS ON - LIKE your FAVORITE pic and the three pics with the most LIKES & SHARES are this week's winner will receive ethically raised dog food from Open Farm.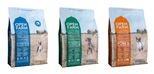 TO ENTER Send us your FUNNY pet pic to WackyWed@AnimalRadio.com - (Please put WACKYWED in the subject line & give us your pet's name, your name & where you hail from) If YOUR pic is chosen then spread the word to your friends & family on Wednesday - the pics w/the most LIKES and SHARES will be the winner!
This week we are giving away the first ethically raised and sourced pet food from Open Farm a Canadian based family-run company.
Open Farm recipes are prepared with humanely and sustainably farmed meats, ocean caught fish and local vegetables, allowing pet parents to feed their pets the very best, while also doing some good for farm animals, family farms and the environment.


Join Animal Radio® on Facebook for Wacky Wednesday! Win great prizes every week for your wacky pet pictures. Last month we gave out goodies from Wham-O Inc., BH Pet Gear, Dream Bones, Oster and more. Visit us on Facebook now.






Animal Radio® News - Tammy Trujillo
Dogs Get The Flu Too
We have our flu season and sadly so do our dogs and this one could be a bad one. According to reports, more than 1,300 dogs have been affected by the disease in Wisconsin, Illinois, Indiana and Ohio. At least six of the dogs have died. It's so bad that some dog parks have posted signs warning dog guardians that they are entering at their own risk if their dogs have not been vaccinated. The vaccination won't prevent a dog from getting canine influenza but it will reduce the severity and duration. Doctors say it usually takes a few weeks for the vaccine to take effect. So should your dog get the vaccine? Experts say it's not necessary if your dog basically stays at home, but would be a good idea if your pet is around other dogs. They say it's really important to make sure your pet has a healthy immune system by feeding a balanced diet to help him or her fight off the virus if they get it. And no, you cannot get the flu from your dog and your dog cannot get the flu from you.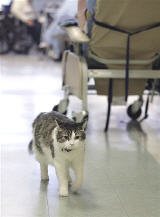 Cats Are Mysterious Creatures
Some people think cats have a sort of ESP. Oscar is a cat who has demonstrated that he certainly may have some sort of mystical power. He's lived at Steere House Nursing and Rehabilitation in Rhode Island since he was a kitten seven years ago. He's developed the ability to sense when a person is going to pass and goes into their room to comfort them as they go. He curls up next to them and purrs as they leave this world. So far, he's never been wrong. Oscar has accurately predicted the deaths of more than 50 residents of the home. Of course, there could be a scientific explanation for Oscar's 'gift'. One of the theories revolves around his ability to "smell" death in the form of ketones, or the biochemical given off by dying cells. Either way, some of the residents there say they take solace in knowing that in their final moments, Oscar will be there.
Airport Pet Hotel
The Austin Bergstrom International Airport in Texas is about to get a lot more pet-friendly. The airport is going to build a pet hotel. It will have room for about 150 dogs and cats. Once it opens, people will be able to drop their pet off on the way to the airport where hotel staff will valet park your car. When you get back, you can pick up your dog or cat and your car at the same time. While you're away, your pets will play. There will be a big, grassy yard and a pool for dogs to play in along with some training classes. The Pet Hotel should be open by next summer. Prices will run about $40 a night and $35 per day for day-care.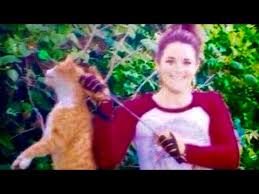 Veterinarian Shoots Cat With Arrow
You've probably heard about the veterinarian in Texas, 31-year-old Dr. Kristen Lindsey, who posted pictures of herself on Facebook with an orange cat she had shot through the head with an arrow along with the caption, "My first bow kill, lol. The only good feral tomcat is one with an arrow through its head! Vet of the year award ... Gladly accepted." She was immediately fired from the clinic where she worked and her name covered with duct tape on its sign. It appears the cat was not feral at all, but was Tiger, who belonged to elderly neighbors and had gone missing earlier that day. A Facebook page has been opened called, "Justice for Tiger." As for Lindsey, she removed the post and shut down her Facebook page, but the photo has gone viral. The Austin County Sheriff's office says it has a number of deputies assigned just to this case and when their investigation is complete, the case will go to the DA's office and then likely to the Grand Jury, which will decide whether to prosecute Lindsey for animal cruelty.
Another Good Reason To Microchip Your Pet
In North Carolina a family is fighting to get their golden retriever Bobo back. The two-year-old dog was adopted from the Cumberland County Animal Shelter in February. Bobo came in as a stray, with no tags and no microchip. The shelter held him the legally mandated period of time, but when it was up, adopted him out to the Eaton family. Bobo's original owner, Niki Davis, says just minutes of the expiration of the required holding period, the staff discovered that she was Bob's guardian, but let the adoption go through. Davis says the Eatons refuse to return Bobo, so she is now taking them to court to get her dog back.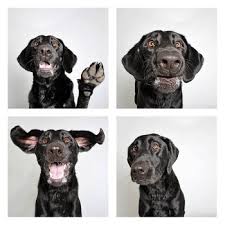 A Picture Is Worth An Adoption
You know how sad many dogs look in those pictures taken at shelters and then put up online? It's pretty hard to picture them as fun, family pets based on those pictures. The Humane Society of Utah has teamed up with photographer Guinnevere Shuster to come up with a better way and it worked. She put dogs in a photo-booth and let the shutter fly. The pictures turned out to be amazing and really showed off the individual dog's personalities. In fact, all the dogs in the shoot were almost immediately adopted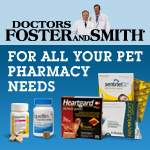 NEWS UPDATE brought to you by Drs. Foster & Smith, affordable pet supplies. Low prices every day, so you save on every order.

Listen to the entire Podcast of this show (#804)