Training Cats - Yep!
Steven Applebaum, Animal Behavior College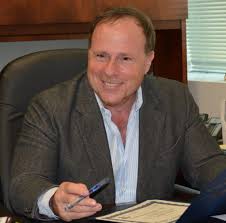 Steven Applebaum is our guest. A former dog-trainer, he is now the President and CEO of the Animal Behavior College. This institution trains humans for the pet industry. He wants to tell us about his new program training people to train cats. Oh, and yes, they are trainable.
Most people don't think that cats can be trained. To this, Steve asks, "Are your cats litter box trained?" If you answered yes, then you have trained them.
Steve said that training cats has a lot to do with someone's perception of what the word 'training' means. For many people, when they think of training they immediately think of dogs. This usually includes putting a leash on a dog and to teaching them basic commands like, come, sit or stay. While this is training, and it is very important for dogs to learn these things, you can actually teach these things to cats as well.
However, that is not the focus of the cat-training program. The focus is behavior modification. This might include things litter box issues, scratching on furniture or even learning to be a bit more social and accept dogs in the house. Reports have shown that at least 50-percent of cats, after having their first vet visit, never go back for regular checkups. This is in part because their owners can't get them in a carrier.
There are roughly 86 million cats in the United States compared to about 77 million dogs. Steve wants to change the perception of cats and tells us that they can be trained, but for different things than dogs and using different motivations.
However, if you would like to teach your cat tricks, the program will teach trainers how to train a cat to do tricks, but it is not a trick-training course. The course is mainly focused on practical behavior problems.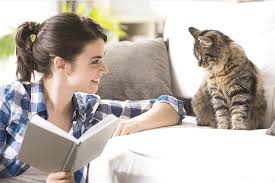 Steve was a professional dog trainer since the early 1980's. He remembers the mantra at that time that would come out of animal shelters was always spay and neuter. He knows that this is a very important message and one that he agrees with, but about 15 years ago the mantra changed and it became more spay and neuter and train. He said the shelters understood the correlation between good training and what prevented dogs from winding up in the shelter in the first place as well as what allowed them to be re-homed more easily and for the recidivism rates to go down.
While this was whole heartedly embraced on the dog side of the shelter world, with cats, which typically wind up in shelters more than dogs and are euthanized at a higher rate every year, you didn't hear anything about training on the cat side. This was in part because of the perception that you can't really train a cat, or what would you train them to do?
The Animal Behavior College is located in Southern California. The Cat Training Program, like all of their programs, is a combination of distance learning. Some of this is done online and then coupled with an externship. They place students at specific locations so they can get hands-on experience. In the case of the Cat Training Program, those students will be placed at various animal shelters, which is in part one of the reasons why the program was started.
Most of the students are likely to be cat owners who also want to make a difference in the lives of other cat owners and their cats. There might even be some that don't have cats at all, but still want to make cat's lives better. It also allows dog trainers and veterinary personnel to offer an additional set of skills to make them more marketable.




Judy Gold is Funny For Fido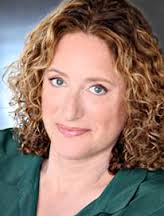 Comedian Judy Gold joins us to talk about her burning desire to own a dog. She wants a big dog that sleeps with her and looks her in the eye. She minces no words when it comes to dressing up the dog.
Judy is a big animal lover and tells us about her animals that are no longer with her. She had 3 cats that passed away and a 4th one that she had to re-home, named Nathan, because her partner was allergic to him.
It is now time for a dog, according to Judy. She is yearning for a dog and claims she is like the dog whisperer in her apartment building. She knows that because of where she lives, a dog would actually force her to get up and go in an elevator to go outside. Judy states she is a big girl and needs a big rescue dog that can make eye contact with her and get in bed with her! Growing up, Judy's father would never let them have a dog. She tells us that now both her brother and sister have dogs, but not her.
Judy mentioned that her partner once had a bird and probably would like another one. So, if her partner gets a bird and she gets a dog, everyone's happy! She keeps telling her kids every weekend that that will be the weekend they will get a dog - but so far it hasn't happened.
However, Judy can't wait to get a dog and go to the dog park. Everyone has to get out and exercise their dogs and she wants to belong to that cult!
You can catch Judy on her popular weekly podcast Kill Me Now, which is on CBS' play.it network and can be downloaded at judygold.com/killmenow or on iTunes. You can also catch her on the new season of NightCap on Pop TV, as well as in "I'm Dying Up Here" on Showtime in June, as well as her standup.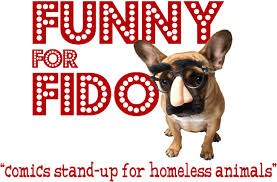 Judy will also be performing at Funny For Fido. Each month the country's top comedians perform at Funny For Fido in New York City to raise money for grants program and awareness for their mission to save homeless animals. Funny for Fido is a 501(c)(3) charity created by comedian and animal activist, Justin Silver, to provide financial grants to animal rescue organizations. 100-percent of the profits raised at their events and throughout the year are used to pay for veterinary care, food, training, transport, temporary and permanent housing for animals that would otherwise be killed.
If you would like to inquire about a grant for a rescue organization, would like to get involved or have comments or questions for Funny For Fido, Bark At Them at FunnyForFido@gmail.com.
For updates on future events, to see their rescue dogs and enter contests, join their mail list: FunnyForFido@gmail.com.




Earl Holliman - Dedicating His Life To Animals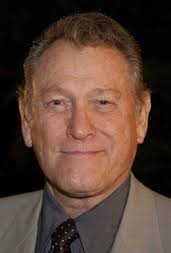 From stage and screen, actor Earl Holliman is back on Animal Radio to tell us about Fritz Coleman's Comedy Show to benefit Actors and Others for Animals spay and neuter programs.
Earl Holliman was the President of Actors and Others for Animals for 34 years and retired 10 years ago. The current President is now Jo Anne Worley.
Earl is well known for his many character roles in films, mostly westerns and dramas in the late 1950's and 1960's. He also portrayed the role of Police Sergeant Bill Crowley on the television police drama Police Woman throughout its 1974-1978 run.
Actors and Others for Animals was founded in 1971. Some of the original founders were Doris Day and Lucie Arnaz. They utilized the celebrity status of those early members to draw vital media attention on the plight of animals and influence needed change. They are NOT a celebrity-funded organization, nor does Actors and Others only serve individuals in the entertainment industry. They serve low-income pet guardians in times of hardship and need.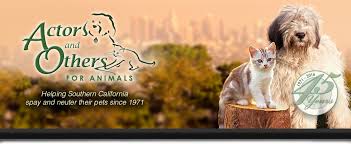 The main mission of Actors and Others for Animals is to eliminate pet overpopulation, ensure good care and protection for pet companions and provide referral and financial support for economically challenged pet guardians. Their vision is that every dog or cat finds a loving home where they are responsibly cared for, treated with dignity and respect and protected from cruelty, neglect, abandonment, hunger, illness or injury.
Check out their upcoming fundraiser in Burbank, California in July 23rd at 6:00pm at the El Portal Theater where their local NBC Weatherman (Fritz Coleman) has donated his one-man-show to raise money for the animals. The show will be on growing up and growing older. It will be great for those who will one day find themselves on the other side of 50! There will be both a silent auction and live auction. A couple of the items that will be auctioned off is a trip to Cabo San Lucas as well as the last script that Cheers filmed all signed by the cast!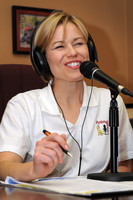 Black Widow Spiders Poisonous to Pets - Dr. Debbie
Pet Threats Come in All Sizes
Our doggie family ambled along on our typical morning walk along the community trail. With a family of two Labradors and a Yorkie mix, my crew is always up for fun and they investigate anything and everything.
Sometimes it's a crunchy cockroach snack or the fortunate edible remnant in a discarded candy wrapper. My dogs enjoy the "date game" where they snatch up shriveled fruit fallen from date palms, crunching away before the mom and dad notice. And sometimes it's a half-hearted game of chase with an unsuspecting rabbit. A more gut wrenching episode once involved my Labrador ingesting a rat with tail slipping down his gullet like a piece of spaghetti. My furry kids are professional trouble finders so I try to keep a watchful eye for things that make them go "Oooh," and make me go "Ugh!"
Female Black Widow Spider
While walking along the pedestrian pathway we came upon today's discovery - spiders and lots of them living in the recesses of a block wall. The hairs on my arm stood up as my Yorkie mix approached their lair. I recognize what these spiders are and what could happen to a 16-pound pup.

The long legged spiders were over 1 1/2" in length, black in color with a distinctive orange hourglass mark on its underbelly. Meet the black widow spider, a common arachnid found in every state in the U.S. except Alaska.
The Black Widow Bite
Black widow spiders contain a potent neurotoxin that causes pain, swelling and can lead paralysis. Female black widows are the dangerous ones, while the males rarely ever bite. While some black widow bites go unnoticed, others cause immediate pain at the site or result in pain at the nearest lymph node. Pain intensity reaches its maximum within 1 to 3 hours after the bite, but can last up to 48 hours.
Symptoms of a black widow bite appear within 8 hours after bite an include muscle twitching, restlessness, rigid abdomen and difficulty breathing. Symptoms may result in high blood pressure, a racing heart rate, seizures and collapse. Dogs are more resistant to a black widow bite, but still can suffer serious illness. Cats are very sensitive to the toxins and can suffer fatalities.
Symptoms of black widow bite include: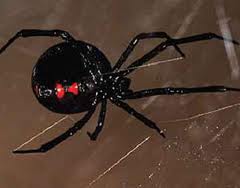 - Pain and numbness around bite site
- Anxiety
- Racing heart rate
- Muscle pain and stiffness, especially abdominal muscles
- Difficulty breathing
- Paralysis
- Seizures
Treatment for Black Widow Spider Bite
Call your veterinarian if you suspect your pet was bitten by a black widow. Initial home emergency care of a black widow bite may include ice packing bite area and oral antihistamines like Benadryl. Your veterinarian will need to see your pet to evaluate and treat the more serious symptoms. Treatment may include medications to control muscle spasms and seizures. Blood pressure and blood sugar are monitored and intravenous fluids may be administered. An antivenin is available for more serious confirmed cases of black widow bite.
Prevention
Avoidance of spider habitats is the best prevention. These eight-legged critters favor dark recesses both indoors and outdoors. Look for cobwebs with a distinctive funnel-shaped opening at the top. And keep a close eye on your dog when out exploring. Inquire about spider control methods with your pest control company.
With pet noses so close to web level, the risk of black widow bites is just natural to being a dog. Our morning spider encounter ended without any drama, thankfully. After one firm "No," my doggies retreated to unearth some other lucky find. Here's to hoping it doesn't involve any rats or bugs next time.
Featured veterinarian known as "Dr. Debbie" on national pet radio program, Animal Radio. Ebook author of "Yorkshire Terriers: How to Be Your Dog's Best Friend"; "Pugs: How to Be Your Dog's Best Friend"; "Mini Schnauzers: How to Be Your Dog's Best Friend"; and "Shih Tzu: How to Be Your Dog's Best Friend."




5 Things We Do That Give Pets Complexes
Robert Semrow, Listomania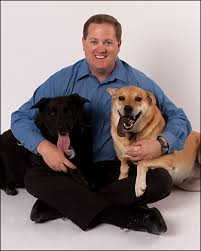 Help, my pet has attitude! What's the deal and why the pet complex? Well, that may be something that we've caused by what we're doing.
If your dog or cat is giving you attitude and you can't figure out why, let me help with a few common things that I think our four-legged friends wish we'd think of before acting upon.
1. Pet Strollers
That's right, we've all seen the latest in high-tech and low-tech strollers for our four-legged friends. Do you think nature bestowed them with four legs so they could ride comfortably in a wheeled contraption meant for those that can't walk or haven't yet learned to walk? I admit it. It's certainly cute and sometimes it's medically necessary. But let's make sure they're getting plenty of exercise and remember we do have a pet obesity crisis.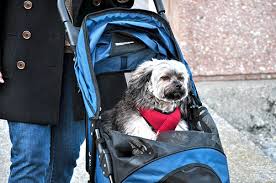 2. Clothing For Pets
I know, I'm the Pawtographer and I am certainly guilty of loving a pet in a cute outfit and I can appreciate the work of pet fashion professionals. However, unless it's a need, and I'm thinking of you the shorthaired pets in the winter, sweaters, clothing and costumes can be very uncomfortable and can even cause over-heating issues for our pets. Never force a pet to wear an outfit, a hat or even a wig. They've got their own fashion sense and we want them to be able to roll with pride at the local dog park.
3. Snuggies For Pets
That's right, it's a separate category. While pets have a natural nesting instinct, you don't see them trying on sweaters or blankets at the local flea market. Dogs and cats enjoy warmth, but enjoy freedom more. I look ridiculous in a human snuggie and a dog might just send me a fragrant message if I wrap them in a dog snuggie. Being wrapped up as a baby when they're scared can give your pet comfort, but having them wear a blanket if they're not a Charles Schultz character can get them laughed at during a dog park visit.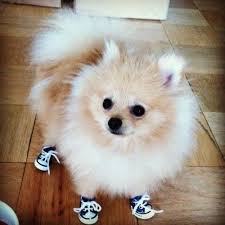 4. Pet Shoes & Socks
Again, if you're a rescue dog climbing over dangerous debris, by all means, get some safety footwear in place. If you're a senior that slips on tile floors, it makes sense to have sock and shoes for your paws. But if you're a dog or cat being forced to wear shoes or socks to be fashionable, remind your pet parents that you sweat and regulate your body temperature through the pads of your paws. Prolonged covering can be harmful.
5. Pet Bling
Pets are more blingy than ever. From necklaces, to toenails to tiaras, I can appreciate showering your pets with love, but keep in mind that these shiny objects look more like toys and distractions than fashion statements for your pets.
Oh heck, now I know why my pets have so many complexes! I'm putting down the snuggie right now. Remember, your pet trusts you and wants you to be happy. Make sure you're giving them the same consideration.
Share your pet complexes with us on our Animal Radio Facebook Page.




Animal Radio News - Lori Brooks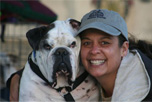 Richest Acquisition in Internet History
Chewy, the online pet product retailer that rocketed to nearly $1 billion in reported sales in the only five years, has more than likely set a record for the richest acquisition in Internet history after Chewy was bought by PetSmart, the nation's largest pet store chain. Tech news site Recode is reporting that multiple sources familiar with the deal say the price is $3.35 BILLION dollars. For PetSmart it is all part of the company's transformational journey. With $7 billion in revenue and more than 1,500 stores, 30-year-old privately held PetSmart opened 73 net new stores last year, but its same store sales, and same store sales at rival Petco, have not been growing. By comparison, in recent months Chewy said its revenue had exceeded $100 million a month thanks to its legions of loyal shoppers who love their great prices on just about every pet food available, free shipping and 24 hours customer service that went beyond imagination by sending original pet portraits or flowers to customers whose pets had passed. According to a press release from PetSmart, founder Ryan Cohen will remain at Chewy as CEO and Chewy will operate largely as an independent subsidiary.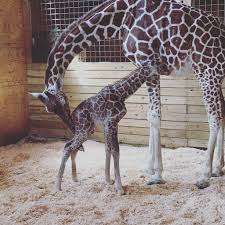 Giraffe Cam Comes To An End
A livestreamed video feed of a pregnant giraffe that has enthralled millions of YouTube viewers since February is coming to an end. Animal Adventure Park in rural upstate New York says the giraffe cam showing April the giraffe and her new baby has ended the project. The giraffe cam made the park the second most live-viewed channel in YouTube's history, with more than 232 million live views since February. More than a million people watched when April gave birth on April 15th.
Bill Mandates Stores Sell Animals From Shelters
AB 485 is a bill making its way through the California legislature. It is aimed at changing how cats, dogs and rabbits become family pets by making it illegal for pet stores to sell these animals from any source other than from a shelter or rescue group. The aim of the bill is to save thousands of pets' lives, put pet adoptions front and center and deal a major blow to puppy and kitten mills. Supporters of the bill say it takes clear aim at unscrupulous breeders who churn out an alarming number of pets each year while those animals suffer. Those opposed say it paints all breeders with the same brush, that it will force some pet stores to close and will increase the black market in pets. There are many legitimate, licensed breeders who practice safe breeding and provide excellent care for their animals, most of which are smaller operations that sell directly to people looking for pure bred dogs and specific cat breeds. However, there are an estimated 10,000 puppy and kitten mills operating in the United States. These unscrupulous mills set females on a breeding schedule that does not include time for recovery between pregnancies and often female dogs are bred too young. Puppy mills typically care less about healthy pets than they do their profit margins and breed without regard to genetic or behavioral concerns. Add to that, figures from the ASPCA show 6.5 million dogs and cats enter U.S. shelters each year - of that number, about 700,000 are strays that eventually are returned to their owners. Of the remaining animals, 3.2 million are lucky enough to find new homes, while 1.5 million are euthanized. That leaves about 1.7 million animals in shelters, waiting for homes.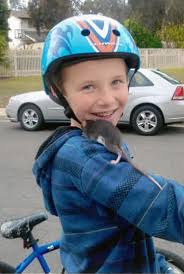 Petco Wins Lawsuit After Rat Bite Fever Death
A San Diego jury has sided with Petco in a lawsuit brought by the family of a 10-year-old boy who died after contracting an illness from a rat purchased at a Petco store. The jury found Petco was not negligent or liable in the death of Aidan Pankey four years ago, after he was rushed to a hospital with severe stomach pains. The San Diego County medical examiner's office ruled the cause of death an infection known as rat-bite fever. The boy's father filed a 20 million dollar lawsuit against Petco saying that Petco knows the rats it sells are likely to carry rat-bite fever. Petco's lawyer countered that the company does everything it can to prevent the disease and said there is no way to determine what percentage of rats have the disease, but it's pretty rare.
Anthropomorphizing Your Pet Is Not "Stupid"
A professor of behavioral science at the University of Chicago says, "Historically, anthropomorphizing has been treated as a sign of childishness or stupidity." But, he claims it actually makes humans smarter and no other species has this tendency. Many people think that giving a pet or even an inanimate object the same qualities as a human being is weird and a sign of stupidity. It might be something that children do, but as you grow up you're taught to stop talking to things that don't talk back. They don't have minds like humans, so why should we talk to them like humans. After much research, Dr. Nicholas Epley says, "Recognizing the mind of another human being involves the same psychological processes as recognizing a mind in other animals, a god, or even a gadget. It is a reflection of our brain's greatest ability rather than a sign of our stupidity."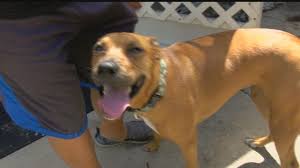 Dog Saves Family From Fire
A San Carlos Park, Florida couple was able to safely escape their home after a fire broke out. It wasn't their smoke detectors that warned them though. The family says the fire started in their garage while they were home but were able to make it out alive because of their dog, Mia, who started barking and alerted them to cracking and popping noises coming from the garage. She literally ran to the garage door to let them know. They opened the door and saw the flames. Within two minutes, the home was engulfed in smoke.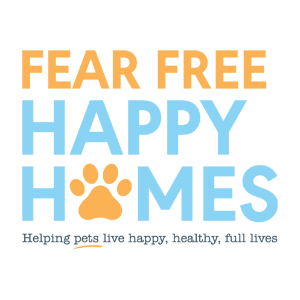 NEWS UPDATE brought to you by Fear Free. "Take the 'pet' out of 'petrified'" and get pets back for veterinary visits by promoting considerate approach and gentle control techniques used in calming environments.

Listen to the entire Podcast of this show (#909)