Making Training Your Dog Enjoyable
Zak George, Zak George's Dog Training Revolution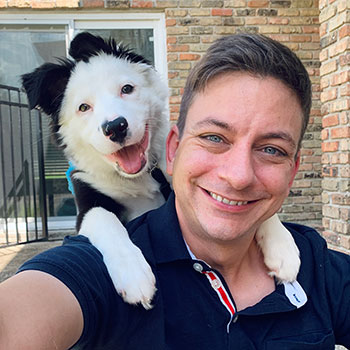 Zak George is back and he has tips on making training your dog enjoyable for both you and your furry-friend. He believes that if your dog likes to do what you're training them to do, you will be more successful. He also talks about Service Dog fraud.
Zak George is a new type of dog trainer. A dynamic YouTube star and Animal Planet personality with a fresh approach, Zak helps you tailor training to your dog's unique traits and energy level—leading to quicker results and a much happier pet.
Zak takes a positive approach when it comes to dog training. He states that when we look for things to find right about what our dogs are doing rather than relying on correcting them for doing things we don't like, we know that our results are going to be much better and that our dogs are going to enjoy listening to us. That's the key!
Training a dog should be an enjoyable experience for both you and your dog. No one gets a dog with the purpose of dominating them and making their life unpleasant, because that's not fun for the person or the dog. We all get dogs because we want to improve our quality of life and maybe make the life better for a homeless dog or a dog that is in a bad situation.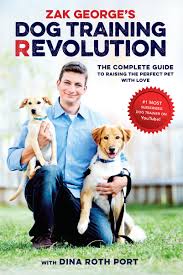 In Zak's book, "Zak George's Dog Training Revolution," he explains that it all starts with the selection of a dog and how to pick out the best dog for you. Zak thinks that one big thing that is wrong with our culture and how we evaluate whether or not a dog is right for us, is that we place too much emphasis on a dog's breed and not enough emphasis on the individual dog's characteristics, including but not limited to, their energy level.
For example, a hyper Jack Russell Terrier might require a lot more time and effort than a lazy Border Collie. In his book, Zak tells you how to categorize a dog's energy level as 1, 2, or 3, with 3 being a real high-energy dog. Higher energy dogs require more maintenance as a general rule and lots of time and activities, but they can learn some of the most phenomenal things imaginable, too.
If you are going to travel with your pet, he states you want to make them as comfortable as possible. He is a big fan of driving dogs instead of flying dogs, if you can do it. You should stop frequently and try to get their energy out before a road trip so they will be more restful. If you have a dog that is anxious in the car, exercise seems to greatly decrease almost all types of anxiety.
Service dogs are also addressed in his book. Zak states that is it so important that people don't abuse the "service-dog" in trying to get their dogs into places they aren't allowed to go.
Zak George has starred in TV shows, such as SuperFetch on Animal Planet and CBBC's Who Let the Dogs Out?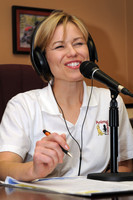 Multiple Cats, Stress & Illness -Dr. Debbie
Caring for one cat is easy. Adding a second or third doesn't take much more work. But how many cats are too many? As the number of cats in a home increase, there is greater risk of behavior and health disorders - partly due to higher stress. Problem behaviors like hissing, chasing and soiling outside the litter box are more common in multi-cat homes. But environmental stress contributes to medical disorders too. That's right - stress will make your cat sick.
Defining Feline Stress
Crowding within a home zone creates psychological stress for cats. Cats are social creatures, but don't form social structures like dogs or people. They require room to be away from fellow cats and retreat to their own space. But just having more square footage isn't enough. Cats require a multi-dimensional environment with vertical perching sites and hiding spots.
Household activity, changes in the home and the presence of outdoor cats nearby can rile up your cat's stress level. It's easy for cat owners to fail to detect clues of cat stress in the multi-cat household. A majority of cat communication is nonverbal, so even if you don't hear growling or hissing, your cats can be stressed out.
Even mealtime can be stressful. A study of feral cats has shown that cats hunt and eat their prey preferably away from other cats. Feral cats eat up to 10 to 20 times throughout the daytime and night. So kibble offered to pet cats in a large communal bowl once to two times a day is contrary to innate kitty dining behaviors.
Cat Stress=Sickness
Just as in people, the mind-body connection is at work in cats too. Higher stress results in higher levels of compounds that result in bodily inflammation and suppress immune responses.
Feline interstitial cystitis, also referred to as feline idiopathic cystitis (FIC), is an inflammatory problem of the bladder typified by frequent urinations, straining to urinate, and bloody colored urine. The cause of FIC isn't completely known, but stress is believed to contribute to its development. Cat owners are shocked to learn that those bloody urine accidents may have nothing to do with bacteria, and everything to do with stress.
Other stress related health problems include excess grooming behaviors, obsessive-compulsive behaviors and obesity. Cats in high-density living situations may be prone to upper respiratory outbreaks even if residing solely indoors. Stress and an indoor lifestyle have also been implicated in contributing to obesity, hyperthyroidism, diabetes, and dental disease.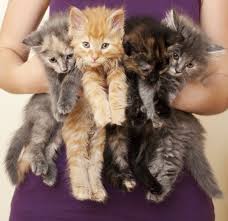 What to Do
It's not that you can't have multiple cats, but you need ensure you can provide the environment for more cats. Consider the feline perspective with living space, feeding, and interaction with other animals and people.
Add cats to the home that share similar personalities. A rowdy cat gets along best with other rowdy cats. A timid cat may be stressed out and fail to thrive in a home where fellow cats are outgoing or rambunctious cats.
Work toward household harmony by following the basic guidelines in resources. Provide ample resources to avoid competition, and therefore stress. Provide one more resource than the number of cats in the home. For two cats you should have three litter boxes and three feeding/watering sites.
Vertical height equals safety to cats, so provide ample perching sites for cats, such as cat trees and window perches. Stick to the rule for one more perching site than kitty in the home. Provide hiding spots like paper bags or cardboard boxes.
Promptly address feline behavior problems when they arise by consulting with your veterinarian or a veterinary behaviorist.
For more information on enriching your indoor cat's environment, visit the Indoor Pet Initiative. This resource is provided by the Ohio State University College of Veterinary Medicine.
Featured veterinarian known as "Dr. Debbie" on national pet radio program, Animal Radio. Ebook author of "Yorkshire Terriers: How to Be Your Dog's Best Friend"; "Pugs: How to Be Your Dog's Best Friend"; "Mini Schnauzers: How to Be Your Dog's Best Friend"; and "Shih Tzu: How to Be Your Dog's Best Friend." Dr. Debbie's books.




5 Things You Must Do Before Your Pet Goes Missing
Robert Semrow, Animal Radio Listomania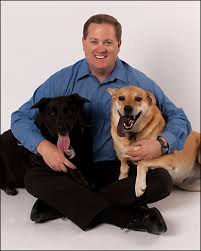 Having a pet go missing is one of the worst experiences a family can have. Your loved one got out an open door, slipped through a hole in the fence or was maybe taken while you were at work. It doesn't really matter how it happened, the result is still awful…your beloved pet is now lost and you are now frantic to find them. Fear not, as I am going to share 5 Things you must do BEFORE your pet goes missing, so that you are prepared and can jump into action:

So this is never a great feeling and often is an overwhelming time, thus, the importance of preparing ahead of time. Remember, the worst time to have to learn something is when you need to do something. So lets start with the simple act of taking some updated photos of your dog. These days there is no excuse not to have an up-to-date picture of your dog. Additionally, consider having a picture or two with yourself and or family members.

Next up - "See the pet be the pet!" That's right, get down to pet's eye level and look at the world from their viewpoint. Go to the areas that your pet is in and imagine that area as a curiosity wonderland. Look around for any possible dangers or, as important, escape routes. It is amazing the amount of times people will say I can't believe they got out of that tiny space or area. Pets are survivors and they will adapt to their environment and it's possibilities.

Let's move on to one of the most important things that every pet guardian should do and that is - MICROCHIP your pet. If you have microchipped your pet, when is the last time that you updated it? A microchip is only effective when the scanners can read it and the information it brings up is up-to-date and accurate. Microchipping is much easier and safer these days. We've all heard the tear-inducing stories of pets being reunited with their families weeks, months and even years after being lost because someone was able to read the microchip inside the animal. That brings up another point; make sure that your local shelters scanners can read the microchip you have inside your pet. Many chips are universally read these days, but that wasn't always the case. So take a quick trip to your local vet or shelter and ask them to test read the microchip.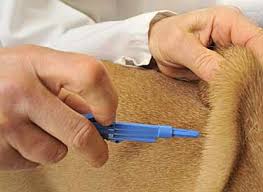 Next up consider one of the numerous collar attachments, GPS tags and more, that are able to tell you when your pet has gotten outside of their normal area. Some of the advanced products offer the ability to set up "virtual perimeters" that alert you if your pet goes outside of that boundary and tracks them till you reunite.

Finally, get to know your neighbors and let them know you and your pets. My dog Sugar was known to the neighborhood and on a few occasions went and had treats with the neighbors, before heading home under their watching eye and kind and caring hearts. They were like having extra family out and about who would alert us and wrangle Sugar until we could get there.

Some pets have wild and free spirits that will cause them to occasionally want to wander. I believe, because Sugar shared this with me, that our pets aren't running away, instead they are just trying to find us without a map.
Share your pet safety tips and more on our Animal Radio Facebook Page.




Cloning Client Success Stories
Melain Rodriguez, ViaGen Pets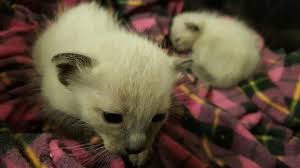 We have been discussing cloning and genetic preservation and we once again visit with Melain Rodriquez, who is the Client Services Manager at ViaGen Pets. Melain discusses cloning client success stories.
Melain explains that she delivered several cloned kittens. She states that she has personally been present for every cloned kitten to date, which is one of her favorite parts of her job. She explains that it is such a happy and emotional experience when a client receives their delivery and that you can't imagine the excitement and emotion that goes on.
One such story that sticks out in her mind are clients that had preserved the DNA of their pet with ViaGen Pets Preservation Services many years ago when their beloved Siamese cat had passed away suddenly.
At that time, cloning was not available. However, the clients decided to preserve their cat's DNA with the hope that one day they might be able to clone their cat. ViaGen Pets has been preserving DNA for many years, with the hopes that cloning would someday be available. That time is now.
Some years ago, ViaGen Pets sent out a letter to all of their feline genetic preservation clients announcing that they were cloning cats. This particular client called immediately and wanted to be signed up.
Once they started the process, it went very smoothly. Melain explained that she is with every client every step of the way, from start to finish, giving them pregnancy updates and updates on birth.
In this particular situation, two beautiful kittens were born. They were both genetic twins to the original cat and they stayed with ViaGen Pets until they were about 8-12 weeks of age.
When someone clones a cat, they can receive more than one cloned animal. There are sometimes cloned litters, which are smaller than average litters. ViaGen's litter sizes are usually between 1-3 kittens. The client will receive as many kittens as are born in the litter. Surprisingly, you can also clone a clone.




Animal Radio News - Lori Brooks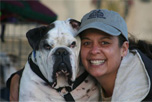 Technology Creates Further Advances in Communicating With Pets
The average dog can understand more than 165 words and as technology advances and animal research improves, humans and pets may soon be able to communicate even better as scientists and researchers work to bridge the communication gap between animals and humans. There is a lot of work being done in this field, as the money to be made from products for companion animals continues to increase. For example, at North Carolina State University, an engineering team was developing a smart harness for dogs that used vibrations to send commands. At Georgia Tech, a researcher had designed a computerized vest for service dogs that released audio messages when its mechanical levers were pulled. For example, if the dog's owner had a seizure, the dog could use the vest to ask a passer-by for help.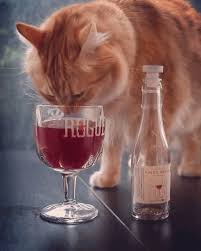 Share a Glass of Wine - With Your Pets!
So, you love your cat and you love your wine. Here is the perfect thing for you. A Colorado company called Apollo Peak helps cat owners enjoy the experience of sharing a glass of wine with their pets, with a non-alcoholic, beet-based wine for cats, that also happened to be safe for humans and dogs! The wine comes in two varieties - the red "Pinot Meow" and white "Moscato." The company says both of their cat wines have a proprietary blend that includes all-natural organically grown catnip, fresh beets and natural preservatives to help hold the taste and color. While the lack of alcohol ensures that cats won't get "drunk" from drinking the wine, just remember that they do contain organic catnip, which can produce a kind of drunken reaction. You know how when cats smell catnip they become goofy, move around and play a lot, but the opposite occurs when they eat - or in this case drink - catnip, so they will become mellower.
Animals & Technology Come Together
Imagine leaving your pet at home while he turns on the smart TV and chooses a program he wants to watch. It is not difficult to imagine what can't be done where the world of animals and technology come together. The field of animal-computer interaction (ACI) has explored in detail exactly how animals use technology. The hope is that better understanding animals' relationship with technology will mean we can use it to monitor and improve their lives. One researcher said he found that dogs like to watch videos of other dogs. So, to expand on that theory, he tracked dogs' faces while they watched various programming in an attempt to work out how best to make shows just for dogs! Elsewhere in the field of animal-computer-interaction, the Imagineering Institute in Malaysia attempted to provide physical comfort to chickens, which have high levels of cognition and feelings and also benefit greatly from physical contact. Enter the world of Virtual Chicken Petting! To artificially replicate physical interaction between chickens and their farmers, researchers developed a chicken jacket that allowed humans to give the chicken wearing it a virtual hug. When a farmer stroked a touch-sensitive chicken model it sent a signal via the Internet to the jacket, which replicated the feeling of being stroked by its human.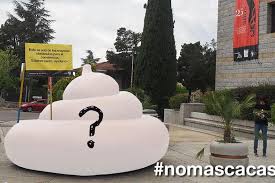 The Stolen Inflatable Poop
A giant inflatable dog poop pile was put up in a small town in Spain as an attempt to deter dog owners from leaving their dogs' doo-doo in the streets. But would you believe that giant inflatable turd was stolen! The town council also put up signs encouraging residents to clean up after their pets and asked residents to help promote the campaign by sharing pictures of themselves with the inflatable poop using the hash tag #nomascacas. It was such a huge hit; the town ordered an exact replacement of it.
Blind Cat Hikes New Trails
Stevie, a blind cat who hikes with her human, has blazed new trails. Filmmaker Patrick Corr and his cat Stevie gained a big following after he shot a beautiful video that showed him and his Calico kitty going on a hike in Ireland. He said he made the film because he wanted to capture how he truly felt about Stevie and wanted to share that with the world in a meaningful way, and he was very successful. Patrick made a video of them climbing the highest peak in Ireland at 3,400 feet, a trek that took almost 6 hours. Even better, the pair raised more than a thousand dollars for animal charities including the shelter where he adopted Stevie from. See the video here.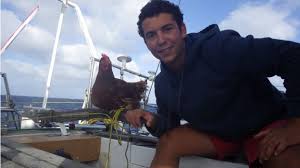 Man Sailed Around The World With Chicken
A Frenchman and his pet chicken took it upon themselves to sail around the world. The man picked the chicken as his travelling companion because he wanted a pet for company, and a hen needed little looking after. They also lay eggs. However, this hen and her guy were in love after starting their journey in the Canary Islands. Next they visited the Caribbean then the Arctic. The chicken, who sailed with her young hunky Frenchman, had a life most humans would be envious of.



Listen to the entire Podcast of this show (#1222)