Best Destinations to Please Your Pet and You
Kelly Carter, The Dog Lover's Guide To Travel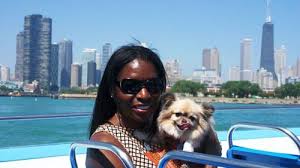 Kelly Carter has traveled the world with her Chihuahua, Lucy. Now she's telling us the best places to take your pet. She even has tips for making the journey more pet friendly and comfortable.
New York Times bestselling author and pet parent Kelly E. Carter, and her beloved longhaired Chihuahua, Lucy, give you the inside scoop on pet-friendly hotels and restaurants, beaches, parks, and dog runs, plus the lowdown on events for four-legged visitors and dog-friendly attractions. From Sanibel Island, FL, to Whistler, BC, from Montreal, QC, and Nantucket, MA, to San Francisco, CA, The Dog Lover's Guide to Travel showcases 75 of the best pet-friendly vacation destinations across the U.S. and Canada.
Along with great places to visit with your pet, Kelly also has some great tips, which include how to determine if your pet is really ready for a trip. She says not every dog likes to travel and unfortunately you usually don't find out until you are already on the road together. It is important that your dog likes to travel just as much as you do. We all know that there are people who are happy to just stay home and our pets are the same way.
While Kelly hasn't seen a certain breed of dog that likes to travel more than others, she does state that it is easier to travel with a small dog when it comes to places like airplanes. She also says not to take a dog like a Husky to Arizona in the middle of the summer.

While all airlines have their own rules, Kelly tells us that the only thing that is standard when traveling with a dog is that they must be at least 8 weeks of age, set by the Animal Welfare Act. After that, each airline sets their own policies. Some allows a combined weight of dog and carrier to 18 pounds, while others will allow up to 22 pounds. But one rule across the board is that the dog must be able to fit in the carrier and be able to turn around while in the carrier. Be aware that airlines will check this upon check-in. They will ask to see the pet. Kelly tells us of instances where people have shoved huge dogs into small carriers, because they don't want to check them as baggage. However, these people have been denied boarding.
Kelly found out the hard way about special rules when traveling with Lucy on a plane. She was carrying a 16-ounce can of unopened dog food. TSA wouldn't allow her to take it on the plane, as they classified it as a liquid. Kelly argued and asked them if they would allow a jar of baby food on board, to which they replied yes. She then said that Lucy was her baby and that was her food. Lucy was on a special prescribed diet and Kelly was afraid she wouldn't be able to obtain it right away at her destination. Kelly then mentioned she was a reporter, pulled out a tape recorder and said she wanted names and wanted to record the conversation. They finally relented and let her through with the food.
When asked what Kelly and Lucy's favorite place to travel was, Kelly said Vienna, Austria. Everyone knows that the French fawn over pets and allow them in restaurants, but who knew that Vienna treats dogs the same! Kelly was staying at Ritz Carlton Hotel with Lucy and was visiting one of their restaurants alone. She was then asked where her dog was and that she should bring her down. They already had everything set up for her, including a bowl, water and even a bed. This isn't just for small dogs, but large dogs as well. Kelly doesn't feel that we will ever get to this point with our pets in the United States because of our health laws, but it's nice to know that this does go on elsewhere.
Remember to always check the country where you are taking you dog for any quarantine laws.
Kelly E. Carter has spent a decade traveling around the world with her beloved Chihuahua, Lucy. She founded the blog The Jet Set Pets, where she gives the inside scoop for pets on the go.
May Is Pet Cancer Awareness Month
Dr. Gerald Post, The Veterinary Cancer Center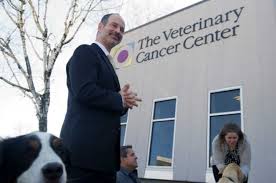 Cancer is no longer a death sentence for dogs or cats. Amazing breakthroughs in technology allow vets to treat cancer fairly effectively. Dr. Gerald Post from The Veterinary Cancer Center is back to answer questions.
Cancer is the most common disease we see in our aging animals. However, it is also one of the most treatable. While it might not be curable in many cases, it is still incredibly treatable.
Dogs and cats are very similar to people when it comes to what keeps cancer at bay. What keeps our tissue healthy and what keeps our cells healthy is exercise. So a good amount of exercise for our pets absolutely helps. A good diet is also beneficial to warding off cancer. Good nutrition should include balanced carbohydrates and fat. There is currently work going on right now as to the ideal amount of fat, carbohydrates and protein to feed animals.
Is there a connection with pets in a household with smokers contracting cancer? Just like in people, secondhand smoke does increase the risk of cancer in animals. Unlike people where smoking causes an increase in lung cancer, in cats, because they are such fastidious groomers, they have a higher increase of gastrointestinal lymphoma. This is because they lick their fur clean and ingest the smoke. So if you are not going to stop smoking for your own health, think of your pet!
There are some breeds that are predisposed to either one or multiple cancers. Here is a list of some of those breeds:
Golden Retriever: Lymphoma, Hemangiosarcoma
Rottweiler: Osteosarcoma, Histiocytic Sarcoma
Flat-coated Retriever: Lymphoma, Histiocytic Sarcoma
Scottish Terrier: Transitional Cell Carcinoma
Greyhound: Osteosarcoma
Large and Giant breed dogs: Osteosarcoma
West Highland White Terrier: Transitional Cell Carcinoma
Boxer: Lymphoma, Mast Cell Tumor, and Brain Tumor
Chow Chow: Gastric Carcinoma
By knowing what breed you have and what to look for, sometimes you can catch diseases, as well as cancer, at an early enough stage so that you can potentially cure them. When your dog reaches age 5 or so, you should routinely do ultrasounds, x-rays and physical exams every 6 months to a year. These tests are not necessarily expensive, and can cause you and your dog a lot less pain and suffering, as well as save you money in the long run.
There are things you can do to help prevent cancer in your pets. Give them a good balanced diet, keep them at a good weight and keep them active. Also, have them seen regularly by a vet, so if something does show up, you can find it early.
You shouldn't be afraid to have your pet checked out by the vet and getting unpleasant news, because as we get better and better at diagnosing things, we are now able to diagnose cancers often with the smallest of biopsies. Early detection is incredibly helpful, and we are much more able to cure your pet. The most powerful weapon against cancer is information and in most cases, hope for the treatment of cancer in pets.
Dr. Gerald Post is one of approximately two hundred board-certified veterinary oncologists in the United States and the Founder of the Animal Cancer Foundation. Dr. Post says that right now is a great time to be in the veterinary oncology field because of all of the new developments, including better and earlier diagnostics.

http://www.vcchope.com
Paint A Memory and Keepsake
Aimee Cecil, EASY 123 ART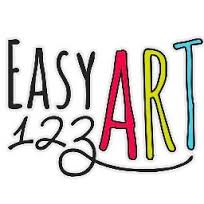 Amy Cecil is bringing back the fun of paint-by-numbers to the pet world. You can easily create a masterpiece painting of your pet with Amy's "Easy 1-2-3 Art" system.
Did you ever do a paint-by-numbers kit as a child? They were so much fun and made you look like you knew what you were doing. Well, it's not just for kids any more!
While there are many companies that still produce paint-by-numbers kits, including Easy 123 Art, Aimee Cecil has taken it one step further. She will take any picture that you send in and turn it into a paint-by-number kit.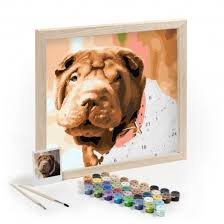 It's so easy. All you have to do is choose and upload your favorite photo. Next, select your canvas size, frame and color. The color palettes include vintage, color and even black and white. You will then receive everything you need to paint your own personalized picture, including paintbrushes, paint and frame. Lastly, all you have to do is paint!
When you are done, you will have an original painting that you can then hang in your home or give as a gift. This is also a great way to memorialize a pet that has passed.
Aimee tells is that about 50-percent of the photos she receives are for pets. Other pictures have been of couples, kids, babies, cars, weddings, etc.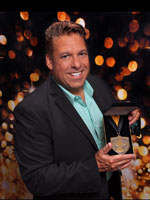 The Dogfather's Grooming Tip with Joey Villani
Do Shampoos For Dry, Itchy Skin Work?
When you buy a dog shampoo for dry, itch skin, how do you know if it really works or if you are just wasting your money?
There are a lot of great products out there, but depending upon the skin condition of your dog, there are a few things you need to know.
Veterinarians prescribe many pet medicated shampoos, but people don't read the labels. If you read it correctly, it more than likely states that you need to wash your pet more than once a week, sometimes even every day, in order to get the skin's condition in order.
Dry, itchy skin on a dog is not normal. The shampoo is going to be a quick fix and will get your pet immediately out of discomfort. This might last a few hours to a whole day. However, the problem will then come back.
The dry skin is an internal problem and more than likely is due to their nutrition. However, there are other causes, such as allergies.
The bottom line is that shampoos are a quick fix. They do work and they are necessary to immediately get your dog out of discomfort. You do need to take your dog to see a veterinarian and if they do prescribe a product, read the label and follow the instructions!



Animal Radio® News with Tammy Trujillo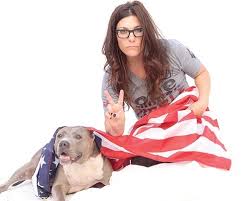 First Ever One Million Pibble March
There's been a Million Man March and Million Mom March, and a few weeks ago, there was the first ever One Million Pibble March on Washington. What's a Pibble? It's a name for Pit Bulls. Thousands of pit bull advocates convened on the West Lawn of the U.S. Capitol on May 3rd. The message was to create stronger laws against dogfights and stop legislation that restricts ownership of certain breeds of dogs. The march was organized by comedian and pit bull advocate Rebecca Corey. No Pibbles were allowed, a decision that Corey took a lot of heat for, but she says there are always dangers in bringing many dogs of any breed together in what could be a stressful situation. Anyway, she says that dogs cannot change laws, only people can do that. Corey's Pit Bull advocacy group is called Stand Up for Pits.
Pet Ownership Requires Completing Training Course
If you want to own a dog or a cat in Turkey, take a course. Pet ownership has been exploding in that country and now the government has decided it's time to make sure animals are protected. Amendments to the Animal Rights bill lay down criteria to own animals and set standards for their comfort and well-being. Future pet owners even have to undergo training first and graduate with an animal-care certificate. The committee is now also considering a requirement to take any animal hurt in a traffic accident to a vet for treatment.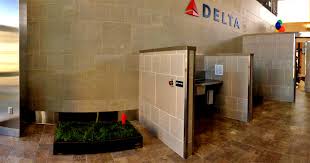 Airport Installs Indoor Canine Lavatory
It can be difficult trying to travel with a dog, but now going through Detroit Metropolitan Airport's McNamara Terminal is a lot easier. A $75,000 tricked out indoor canine lavatory is now open. Small dogs traveling in pet carriers, inside planes, are welcome to use it between connecting flights, but it was specifically designed for service dogs, that's why it's called the Service Dog Relief Area. It has two patches of grass, one real and one artificial, complete with a faux fire hydrant and a sprinkler system to clean things up that is activated by a wall-mounted flush button. There's also a sink for humans to wash their hands and refill water bottles.
Do you sleep with your pet? Should you sleep with your pet?
That's been debated for years. So what do vets think? Vetstreet.com did a poll and of the 255 vets asked, 75-percent said they let their pets share the bed with them. Some people are more likely to let a cat in the bed because they take up less space, but 52-percent of those vets let both cats and dogs in. What about being a disruption to sleep? According to the poll, 13-percent of doctors say they think pets help them sleep, 28 say their pets hinder their sleep and more than 50-percent say they see no difference.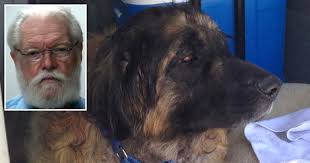 Vet Tells Guardians Dog Was Euthanized, Dog Later Found Alive in Cage For Months
This is an absolutely horrifying story that is just coming to light. A veterinarian in Fort Worth, Texas, Dr. Lou Tierce, is facing animal cruelty charges for allegedly keeping a dog that he was supposed to euthanize alive and using him for the last six months as a blood donor. The family of 4-year-old Leonburger Sid was tipped off by a vet tech that had just resigned. The family stormed the vet's office and there was Sid. Court records reportedly show that Sid was not the only dog that Dr. Tierce kept alive after telling owners they had been euthanized. Dr. Tierce's license has been suspended as he awaits trial. None of these families opted to stay with their pets during their final moments.
Small Pets Now Allowed On Some Passenger Trains
Small pets are being allowed on some passenger trains in Illinois during a six-month experiment now underway. Dogs and cats can travel on the Illinois Zephyr and Carl Sandburg lines between Chicago and Quincy. The rules are similar to those for cats and dogs on planes. The animals have to be 20 pounds or less and be in a carrier at the owners feet or under the sea. A ticket for Fido or Fluffy will be $25. One car per train will be kept pet-free for people who are allergic. Amtrak officials say if the program works, it could be expanded.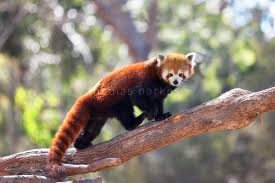 New Red Panda Complete With Custom Made Tree House
If you're going to be stopping by the San Francisco Zoo, you might want to check out a special new resident. He's a 10-month-old red panda and his new home comes complete with a custom-made tree house built by the crew from the Animal Planet show "Tree House Masters." Red pandas are native to the eastern Himalayas and western. If you've never seen one, they are noted for their distinctive bushy tail and pointy ears and they're usually not much bigger than a domestic house cat, about two feet long and between 8 and 12 pounds.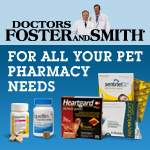 NEWS UPDATE brought to you by Drs. Foster & Smith, affordable pet supplies. Low prices every day, so you save on every order.

Listen to the entire Podcast of this show (#754)