Building Noah's Ark
Caroline Peralta, Current Day Ark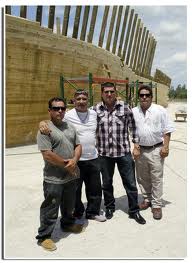 Four Florida residents, Rodolfo Almira, Reniel Aguila, Osmar Oliva and Manuel Guerra, have embarked on an estimated two-year journey to build a replica of Noah's Ark using precise biblical specifications. Rodolfo Almira originally came up with the idea after watching the struggle of animals after Hurricane Katrina.
The four men are all avid animal lovers and made the objective of their project "to help and preserve helpless animals as God taught us." The 500ft project is designed to not only house animals, but to teach the public "how animals live, evolve and interact." It will house a veterinarian office, museum and a petting zoo.
The upper floor will have a garden for people to visit and enjoy with their families. The middle floor will house the petting zoo. These animals won't be kept on the ark at all times, as they will have designated habitats outside of the ark. The final floor, nearest to the ground, will have decorative pieces such as taxidermy or wax figures of animals, like a museum.
Construction started six months ago but has been stalled twice over building permit snafus. They have also received about $300,000 in donations but need much more. The entire cost of the project is set at 1.5 to 3 million dollars.
They are accepting donations and services from anyone who can contribute labor or items to the project. For those that purchase a membership from their website, they will also get access to a 24 hour surveillance feed which will chronicle the construction of the Ark.
Once built, online visitors will also have the opportunity to enter into each of the chambers of the ark from anywhere in the world. Visitors will have the option to donate animals to the cause and adopt the offspring of the animal couplings. The ark's facilities will also include restaurants, a petting zoo for children, a veterinarian for the animals and interactive tours.
Animal Abuse - There's An App For That
Megan Backus, Animal Legal Defense Fund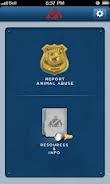 Despite the thousands of incidents of animal cruelty that make headlines each year, there is no national reporting system for the abuse of animals. Today, the national nonprofit Animal Legal Defense Fund (ALDF) aims to change that by unveiling a new app designed to make it easier than ever to report the neglect, abuse and cruelty to animals.
ALDF Crime Tips, now available for iPhone and Android, empowers its users with the tools necessary to safeguard the lives of animals at risk. Users are presented with an intuitive interface that allows them to submit audio, video, pictures, and GPS information of any incident straight to the nearest law enforcement authorities.
Some of the animal abuses that can be reported are starving horses, a neighbor's neglected dog, or if you suspect your neighbor is an animal hoarder. Whether or not you're sure its abuse, the important thing is even if you suspect abuse; you can report it to animal control, via photos, videos or just the tip. It is then up to the authorities to decide whether or not they want to investigate further.
You don't even need to know where to report suspected abuse. The app automatically reports it to the correct authorities for you. The app also lets the user report animal abuse anonymously.
ALDF's Animal Abuse Reporting App can be downloaded for free from the iTunes App and Google Play stores. ALDF was founded in 1979 with the unique mission of protecting the lives and advancing interests of animals through the legal system.
Chimps Behind Bars
Debra Rosenman, Chimpanzee Chronicles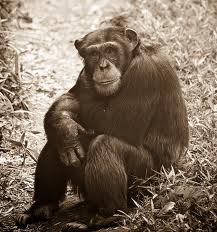 Debra Rosenman is the author of Chimpanzee Chronicles and the founder of Project Sweet Dreams, an organization that teaches children about humane ethics and compassion through the study of great apes, focusing on education, fundraising and community relations.
The Chimpanzee Chronicles presents an uncommon perspective that will take the reader behind the bars for a glimpse into the hidden worlds and real lives of captive chimpanzees.
Debra admits that she was once part of the problem. Years ago when she owned an even planning agency in New York City, she hired a chimpanzee. A little baby chimpanzee came in on roller skates and was the hit of the party. Debra never thought about what would happen to the chimp after they grew up and became too large to handle.
While Debra doesn't know what happens to many of these animals as they grow up, she does know that it is not good. Some end up in roadside zoos, in medical research, or in people's homes in cages for the duration of their lives.
Debra states that it is the similarities of the chimps to humans that have gotten them into so much trouble.
Chimpanzees are not actors, substitute human children, or science projects for medical research. They are sentient, intelligent beings who are emotionally complex and capable of feeling and expressing the same emotions, as we do, like sadness, grief, excitement, anger, depression, joy and love. They share our capacity for self-recognition, perceptive awareness, and sympathetic understanding, in addition to a highly sensitive and benevolent heart.
Too many innocent great apes, monkeys and other animals have been forced to endure pain, suffering, and death at the hands of individuals and corporations who are insensitive to the sanctity of life. It's time for humanity to wake up and respond to each precious life with reverence; as sacred guardians of the earth, it's our responsibility to do so.
In The Chimpanzee Chronicles, you will find twenty-six original stories from around the globe, written by primatologists, sanctuary founders/directors, veterinarians, care givers, filmmakers and lawyers take you on an emotional journey into the veiled worlds of biomedical lab research, the entertainment industry, and exotic pet trade. All is revealed through the eyes, ears, and hearts of the chimpanzees and their human caregivers. All the narratives bear witness to the injustice, exploitation and heartless treatment of captive chimpanzees.
Debra tells us one story in the book where a chimpanzee named Bruno was taught American Sign Language as a youngster. When Bruno was older, he ended up in a medical research lab. Years later, someone came into the lab who spoke sign language, and went to Bruno's cage. The first things that Bruno signed were, "Key Out." Bruno kept repeating these words over and over again and went to the door of his cage.
What do we say? What do we do? These chimps can actually speak our own language and ask to be set free. It's heartbreaking!
But the book is not only about suffering; it's also about hope, compassion and the possibility of change. The book will include a Call to Action section that will give the reader myriad ways to help chimpanzees in our country, from enrichment making parties to awareness raising events, to fundraising, to helping with items on chimpanzee sanctuary wish lists. All the necessary information will be right in front of them!

A percentage of book sale profits will be donated to Project R & R: Release and Restitution for Chimpanzees in U.S. Laboratories, a campaign of the New England Anti-Vivisection Society (NEAVS) to end the use of chimpanzees in all research.
But the book still needs to be published. You can help fund the publishing by contributing to the Indiegogo Campaign
http://chimpanzeechronicles.com



The Dogfather's Grooming Tip with Joey Villani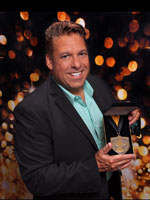 Great Reasons To Own A Pet Clipper
A pet clipper is an important tool you should have at home for a couple of reasons.
Pet clippers are great for dogs that grow hair on the pads of their feet. A dog needs to have this hair clipped on a regular basis. If you don't clip it, their feet can become very irritated. The hair can also build up, causing knots and becoming hard. This would be like you walking with a pebble in your shoe.
This is worse on dogs that don't go out much. If a dog is constantly running around outside through brush, the hair on their feet will automatically shed out. It almost gets pulled out like it was brushed out. But hair stays on the feet of dogs that walk mainly on hardwood, tile or carpeted floors and don't' go out that much.
There are two places that dogs perspire: their tongues and the pads of their feet. That means that the hair on their feet usually stays a little moist. As a result, you need to keep this clean. This is where a home clipper comes in real handy. You can easily clip this hair yourself by doing it in a scooping motion. Don't dig in, because even though most clippers are safe, you can still cut your pet.
Then there are the places around your dog's sanitary areas. Some dogs have a lot of hair around their behinds. This may cause feces to stick and build up.
A quick clip on a regular basis in these areas and the problem is solved.
Animal Radio® News with Stacey Cohen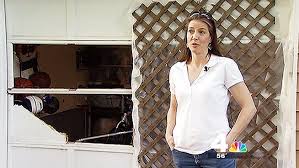 Bear Raids Refrigerator
A family in Northern Virginia is cleaning up after a bear ripped off their garage door. WRC-TV reports the bear tore the door down possibly due to the smell of an extra fridge the family had in the garage. The family noticed the bear and quickly barricaded the door to the house. The bear left before authorities showed up, but came back later. The search continues for the fridge-raiding bear. No one was hurt in the incident.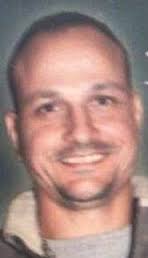 Ahhh The People Of WalMart
A Pennsylvania man will face charges of reckless endangerment for allegedly chasing a deer through a WalMart parking lot last November and then shooting it very close to the building. Wildlife Conservation Officer Jack Lucas says Arcangelo Bianco, Junior was not only too close to an occupied building; he didn't have a license to hunt. Bianco appeared in Blairsville District Court, where he was ordered to stand trial for killing the ten-point buck at the Burrell Township WalMart last year. Bianco's lawyer says state police originally declined to press charges against his client because he has a gun license and was trying to humanely kill a wounded animal.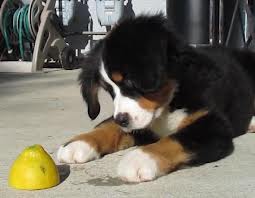 Pet Lemon Law
Illinois State Senator Dan Kotowski's (D–Park Ridge) legislation that promotes a healthier pet population passed the Senate. Currently, pet stores are asked to inform the buyer of certain details about the dog or cat, including where they are from, if they have had any medical treatment, or if they were returned to the store from another customer. But what happens if the dog or cat is ill or has a disease? Kotowski's proposal allows a pet owner to return their new pet to the store and receive a refund if a veterinarian confirms that the pet was purchased with an illness not disclosed by the seller. Consumers would also have an option to keep the animal and have the pet store pay up to twice the cost of the animal for treatment. "Not only does this legislation protect consumers, but also the pet population," Kotowski said. "It will discourage breeders and stores from selling unhealthy cats and dogs and reduce the spread of diseases."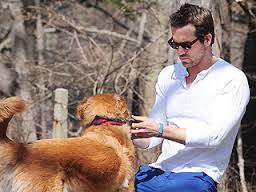 Single People Own More Pets
Pet ownership among single people has increased by nearly 17 percent, from 46.9 percent in 2006 to 54.7 percent in 2011, according to a recent survey by the American Veterinary Medical Association. That's compared to only a 1.37 percent increase in pet ownership among families, from 65.5 percent to 66.4 percent. The study also indicates that singles are more likely to think of pets as family members, rather than companions or property. The findings came from the AVMA's U.S. Pet Ownership and Demographics Sourcebook, a sampling of pet population trends drawn from a national survey of more than 50,000 households.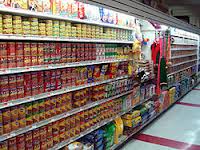 Pet Food Isn't Cheap!
Americans are expected to spend $21.3 billion on pet food this year, up 3 percent from $20.6 billion in 2012, according to the American Pet Products Association. Walk through any pet shop and you can see why. Store shelves are stocked with high-end meals, from organic cat food to frozen raw dog food. While pricier options might have less filler and more protein and can be healthier, they are not always necessary, says Dr. Liz Hanson, a veterinarian at Corona Del Mar Animal Hospital in Newport Beach, Calif. For most healthy pets, regular dry food and water can be fine. ''Some people think that if it's cheaper it must be less quality. That's not necessarily true,'' says Hanson. A veterinarian can help you check if the food will meet your pet's nutritional needs. Here are five ways to cut down your pet food budget:
*Follow big brands: Food makers and online stores often post coupons on social media sites and their websites. So follow your pet's favorite brand on Twitter and like it on Facebook. Do the same with online stores. And check newspaper circulars.
*Get automated: Set up a subscription online to get your pet food delivered to your door automatically on a regular basis. Amazon.com, PetFoodDirect.com, and Dog.com all offer discounts for that service. A case of 24 cans of Purina Fancy Feast cat food was selling for $14.29 on Amazon.com but is offered for 5 percent off at $13.58 if you have it automatically shipped to your house.
*Start searching: Dig up the lowest pet food prices online on the new pet product website DugDug.com. The website searches about 40 online pet retailers and 10,000 products and lets you compare prices, including shipping costs. DugDug.com also seeks out coupons you can use on the product, helping you save money.
*Deal sites for dog treats: If a new treat gets your dog's tail wagging, discover it on a dog daily deal website. DoggyLoot.com updates its website every Monday to Saturday with new dog products at reduced prices, including treats. Other deal websites to keep an eye on are Coupaw.com and BarkingDeals.com.
*Make your own: Whipping up a freshly cooked meal for your pet can offer up some savings, especially if the pet has an allergy or other medical condition. Before switching to a cooked diet, consult with a veterinarian or pet nutritionist to make sure your pet is getting all the nutrients it needs.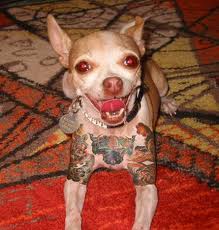 Ban On Tattooing Companion Animals
Assemblywoman Linda Rosenthal, a Democrat, has introduced legislation to ban the piercing or permanent tattooing of companion animals. "These are living beings and they should not be subject to human whims and fashion choices," Rosenthal told the Daily News. Rosenthal said subjecting pets to body piercing or tattooing is cruel and "just like any other abuse." The bill has the support of the Humane Society of New York. "We don't believe that given the choice, animals would choose to have themselves mutilated or undergo the painful procedure of having themselves tattooed," said Elinor Molbegott, legal counsel for the Humane Society. Molbegott and Rosenthal don't know how widespread the problem is, but note Google searches of animal piercing and tattooing yield thousands of hits. Animal tattoos, which are defined as a permanent mark on the skin made by piercing the skin with indelible ink, would only be allowed if they are needed for a medical benefit or used strictly for identification purposes. Violations, under the legislation, carry fines of up to a year in jail and a $1,000 fine. Temporary tattoos, which have become the rage in some city pet grooming parlors, would not be impacted by Rosenthal's bill. Rosenthal's bill has so far not been introduced in the Senate but she is hopeful that will soon happen and the measure can pass before the end of the Legislature's session in June.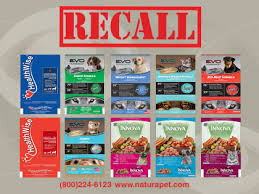 Natura Pet Food Recall
Natura, a pet food company that produces "natural' and holistic" pet foods, has added to the pet food recall, which started in March 2013. The Animal Rescue Site stated in an article on April 27 that the Departments of Agriculture in two states, Michigan and Georgia, found salmonella in additional dry cat food as well as the dog, cat and ferret food originally listed. All dry pet food with on or before expiration date of March 24, 2014 is affected.

Listen to the entire Podcast of this show (#703)