CLIX - Basic Training Tools
Dr. Roger Mugford, The Company of Animals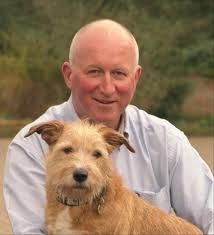 Every dog owner should have several basic training tools. Founder of the Animal Behavior Centre and inventor of the Halti, Dr. Roger Mugford will be explaining what you need to train your dog to sit, stay and come.
Dr. Roger Mugford is a psychologist and farmer who introduced the concept of behavioral therapy to the veterinary profession by founding The Animal Behavior Centre in 1979. Since then, his referral practice is seen as the leading authority in the field and has seen more than 50,000 pets. He invented the Halti headcollar plus other training and reward based behavior aids distributed by The Company of Animals, of which he is the CEO.
Today, Dr. Mugford discusses the CLIX range by the Company of Animals. With Clickers, Whistles, Target Sticks, long lines and more, you are sure to find the right product for your training needs.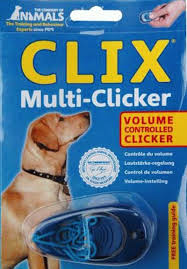 He starts with the CLIX Multi-Clicker, which has two different sounding clicks. He states this isn't to train two different dogs, but that dogs have different hearing sensitivities. For example, breeds like Cocker Spaniels and Border Collies are very sound sensitive, where less is usually better. But with other breeds, like thick-skulled Labradors and Boxers, you really need to shout at them and be loud to get a response.
Dogs differ in their hearing sense by breed and by size, and smaller breed dogs have better hearing sensitivity. You don't want to frighten dogs, especially puppies, when they are first exposed to a clicker.
Clickers are associated with a reward, a sort of payoff. Once they realize a clicker sound means they are doing the right thing, in the future it can be associated with the dog performing something that you want him to do. This can be lying down, staying and retrieving an object. You can even clicker train your dog to dance to music, which is the big fad at the moment on both sides of Atlantic.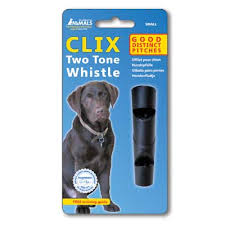 Included with the Clicker is an in-depth pamphlet on how to train your dog with the clicker. You don't need a really smart dog, as clicker training is very easy and simple.
Another great product is the CLIX Whistle. Whistle training is a great way to teach your dog commands from a distance. The range includes a two-tone whistle, a referee whistle, silent whistle, multi-purpose whistle and a Professional Whistle.
They have also included a way train your dog to do more in a secure but free way using a recall line. With the CLIX 32ft Recall Line, you can train your dog under control but in a seemingly free way for them, making it ideal for controlled socialization of puppies or aggressive dogs.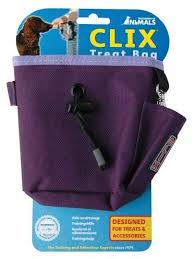 And they didn't forget the treats. When it comes to training your dog you won't be complete without the CLIX Treat Bag. Don't put those treats in your pocket. The crumbs accumulate and make a mess when you wash your clothes. With different colors and two sizes you are sure to find your perfect treat bag.
Your dog will really benefit from behavior training and CLIX by The Company of Animals has the best range for you, where you are sure to find the right product for your needs.
http://www.companyofanimals.us
"Bathe To Save" Tour
Anthony Amos, Hydro Dog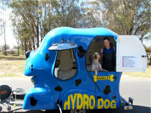 Australian Anthony Amos has loaded his large family in an RV. He's towing a giant fiberglass blue dog. Inside the eye-catching vehicle is a shampoo and grooming facility. He's setting course to cross the U.S. washing 25,000 dogs, called the "Bathe To Save Tour," with 100% of the proceeds going to local shelters.
The plan is to embark on an 18-month, 50-state trip around the U.S. to raise awareness of the benefits of animal adoption. Along the way, they plan to wash 25,000 dogs with 100-percent of the proceeds going to the local shelters, using their Hydro Dog, which is a big blue mobile fiberglass dog mobile grooming salon.
Anthony's family consists of:
Wife Rachel - whose career is rooted in finance having earned her degree in accounting and serving as the Financial Controller for an international law firm, representing more than 100 attorneys.
12-year-old daughter Isabella - who will be documenting her travels and experiences with photos and videos via social media and a dedicated web page, Isabella will engage with like-minded kids who are looking to make a positive difference in their community.
11-year-old son Austin - who is ready to wash as many dogs as possible to help them find forever homes. His cheeky, yet witty sense of humor will be evident on his blog as he connects with youths interested in helping or working with shelter dogs.
10-year-old daughter Aria - who when she's not perfecting her cartwheels, will assist with the day-to-day operations while writing stories of her experiences and documenting the journey with original sketches.
Anthony believes the biggest challenge they will face is going from a nice, large home into 200 square feet. They have already sold all of their belongings and have started practicing being together in the RV, starting with who gets to shower first!
Everyone in the family seems to be on board with this adventure and Anthony states it was actually his wife who came up with the idea. This will also give their family a chance to experience America, with the kids getting a chance to visit all of the national monuments and get an educational experience as well. Anthony is excited and can't wait to take photos of the Big Blue Dog in front of monuments like Mt. Rushmore or one of the many Washington D.C. monuments.
The "Bathe To Save Tour" will be stopping at local shelters where they plan to turn the day into an event, or festival, where besides bathing dogs, people can purchase items. All money raised at that location would then go to that shelter at the end of the day.
Anthony was 21 when he and his younger brother founded their mobile dog grooming business called HydroDog. Within five years, HydroDog had grown to more than 100 franchises across Australia.
"HERO PEOPLE OF THE WEEK" - Keri Lamar - Freeway Kitten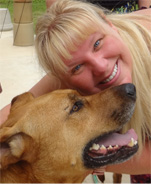 Our Hero Person segment wraps up after 26 weeks with the heartwarming story about a kitten that was abandoned on a highway and rescued by Keri Lamar. Keri was driving when all of a sudden a kitten flew by her windshield. Keri tells the rest of the story.
Keri LaMar is a big animal lover and rescuer. One day she was on her way to pick up a dog and was driving on the 60 Freeway East of Los Angeles, when she saw something fly by the window of her car.
She was driving in the fast lane when all of a sudden what appeared to be a tiny kitten went flying past her windshield. Unfortunately things happened so quickly, she didn't get a look at the vehicle that tossed the kitten.
Keri knew she couldn't live with herself if she didn't do anything to help the kitten, so she immediately pulled over to the center divider and got out of her car to look for it.
She walked quite a distance and not finding anything, thought perhaps she was just seeing things. She then looked over the center divider and saw the kitten on the other side of the freeway. Keri was worried that the kitten would run into traffic. She climbed over the center divider while cars were honking at her, probably wondering what she was doing!
When she got close to the kitten, Keri was afraid he would run. Luckily, she was able to reach down and grab him before he knew what was going on. The kitten was pretty traumatized and kept biting Keri. Keri talked to the kitten and told him, "It's okay little fellow, just keep biting, but I'm not going to let you go."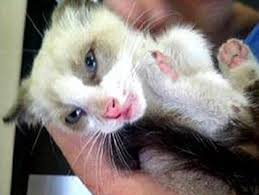 Keri took the kitten to the vet, who said that he only had some minor abrasions but was still pretty traumatized. The kitten stayed at the vet's office for a few days and then was adopted by one of Keri's good friends.
His name is Marvin and Keri gets to see him often. She said it took him some time to adjust, but is now a very sweet, loving cat.
Looking back, Keri still gets the chills just thinking about what could have happened to the both of them.
Keri grew up in Southern California, and for as long as she can remember; she has felt a strong connection to the animals. About a year and a half ago Kari started her own non-profit 501(c)(3) Animal Rescue in the State of California, "Kisses and Paws," with her husband Jim.

Animal Radio's HERO PEOPLE is brought to you by Zeuterin a safe, permanent and virtually painless alternative to surgical castration.


Tips To Protect Your Pets From Getting Lost
Dr. Karen Halligan, The Lucy Pet Foundation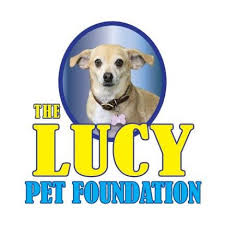 Today, Dr. Halligan, from The Lucy Pet Foundation, will talk about the devastating experience of losing your pet and ways to stop it from happening.
All pets will have plenty of opportunities to slip through your legs and out the door during their lifetime. Fortunately, there are some things you can do to help prevent this from happening, or at least ensure a safe return if it does happen.
Here are some tips to help protect your pets from getting lost:
- Spay and neuter all pets. Both males and females are much less likely to wander if they have been altered. Spayed and neutered pets live longer, have fewer health problems, and are happier in general.
- Make sure all of your pets are wearing current identification tags, even pets that normally don't leave the house, and make sure the writing on the tags is legible and accurate. For cats use a Break-A-Way collar. Without any identification on your pets, they're helpless if they ever become homeless and your chances of recovering them are greatly reduced.
- Ask your veterinarian about getting microchips implanted in your pets. There are several brands of microchips available and your vet can help you choose which one is best for your area.
- Make sure your yard is pet-proof so your dogs can't escape. Also, keep any gates locked so visitors don't accidentally leave them open, and caution your kids and their friends about this.
- Always have your pets on leashes. Never let them roam free in the neighborhood.
- Always transport your cats in carriers. Make sure the carriers are sturdy and secure.
- Take the time now to get good photos of all your pets. Since animals can sometimes look similar, get close-up shots to show definition and detail.
- Train your pet to come when called or respond to a whistle and to sit at the door to avoid them darting out.
- Give your pets regular exercise.
The Mission of The Lucy Pet Foundation is to reduce pet overpopulation by having mobile spay/neuter clinics across the country and to support causes that benefit animal welfare. With one mobile clinic, the group can spay and neuter 120 pets per week; it plans to eventually have 30 of them.
Here is a list of upcoming free or reduced fee mobile spay and neuter clinics in California:
June 14th
Location: SEAACA PET FAIR 4900 Southern Ave., South Gate, CA
Fair Day with music along with low cost vaccines and spaying & neutering
June 15, 16, 18, 22 & 23
Location: Morgan Park, City of Baldwin Hills, 4100 Baldwin Park Blvd., Baldwin Park, CA
If you live in the City of Downey or Baldwin Park and are low income (below $30,000) spays and neuters are FREE.
June 19th
Location: Orange County Shelter, 561 The City Drive South, Orange, CA
FREE Spaying or Neutering sponsored by Love Bug Rescue
June 17 & 24
Inland Valley Humane Society
Remember, you must get on a list to have your pet seen at these locations. Please call The Lucy Pet Foundation toll free at 1-855-499-5829 to get your pet scheduled, or register at the events.
http://www.lucypetfoundation.org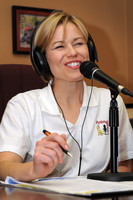 Vegas Bats Positive for Rabies - What's the Risk? - Dr. Debbie
Think your pet doesn't need a rabies vaccine because it lives indoors? Think again. Bats have been known to fly through open windows or chimneys. Dogs and cats that go outdoors are at risk for rabies exposure through wildlife. Felines that hunt and bring "presents" have added rabies risk.
Not too long ago, two bats in Clark County, Nevada tested positive for rabies. One of those bats was actually dropped off at my hospital and later tested positive for rabies. Fortunately no pets or people were identified as exposed to that bat. I just learned of yet another new case of a rabies positive bat reported in the Las Vegas area.
The discovery of these rabies positive bats shouldn't cause panic, but rather drive the importance of rabies awareness in the community and it's high-time to answer common questions about rabies.
What is Rabies?
Rabies is a viral disease causing encephalitis (brain inflammation) that affects all mammals including humans. The disease is almost always fatal. Over 55,000 people worldwide die of rabies every year, but fortunately U.S. human deaths are rare with 1 to 2 reported per year. Pet and farm animal rabies cases do occur in the U.S. though, usually after tangling with wildlife.
How is Rabies Passed?
Rabies is passed in saliva through the bite of a rabid animal. Less common exposures to rabies include aerosol transmission, mucous membrane contact, or rare cases of organ transplant in humans.
What Are Symptoms of Rabies?
Excessive drooling, aggression, staggering and seizures are symptoms of rabies in animals. Wild carnivores, like coyotes, that avoid people are suspect if lacking fear and approaching humans. Nocturnal species like bats that are found out during daylight are also suspect for rabies.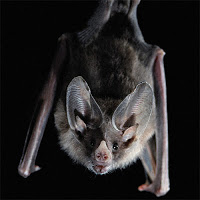 What Kind of Animals Carry Rabies?
Although pet and human rabies cases in the U.S. are rare, the infection still abounds in wildlife reservoirs. In the Las Vegas area, bats are most commonly carriers, but other wildlife carriers include raccoons, skunks and foxes.
What Do You Do If You See a Sick or Dying Bat?
Avoid contact with sick or dying bats. Do not take sick bats to the veterinarian. Call Animal Control if any human or pet exposure to sick bat.
Despite the rabies concern, bats do have an important role in our ecosystem by consuming insects and pollinating plants. Not every bat has rabies, and there are other reasons bats die.
What Do I Do If a Person or Pet is Scratched or Bitten By a Bat or Other Wildlife?
If your pet gets into a fight with a skunk or raccoon, or plays with a dying or dead bat, there is potential for rabies exposure and a report should be made. Call animal control to have the bat or other wildlife picked up.
Possible rabies exposure is evaluated on a case-by-case basis. Because rabies is fatal, any humans with suspect rabies exposure should make a report to the local health department. Fortunately post exposure treatment for people is very effective in preventing disease, and doesn't involve painful stomach injections reported of long ago.
What Happens to Pets After Exposure to Suspected or Known Rabies?
Ultimately local rabies ordinances dictate how each case is handled. Pets with current or late rabies vaccinations may be quarantined for 10 days.
A pet that never has had a rabies vaccine may be promptly euthanized and tested for rabies. In other cases of unvaccinated pets, extended quarantine periods up to 6 months may arise.
What Can I Do to Protect My Pets and Family From Rabies?
- Vaccinate animals for rabies - this includes dogs, cats, ferrets and select farm animals.
- Teach children never to handle bats.
- Do not keep wild animals as pets.
- Spay and neuter your pets to decrease the desire to roam.
- Maintain control of your pets when outdoors or hiking to avoid accidental exposure to wildlife.
- Bat-proof your home and garage to avoid nesting sites and close encounters with bats.
- Report human bites from pets or wildlife to public health and animal control authorities.
Vaccination is key to protecting pets from rabies and offers peace of mind to pet owners. Rabies vaccine is typically inexpensive in the Las Vegas area. For example, a rabies vaccine at my hospital for dogs and cats costs just $15.00.
Rabies vaccination…Just do it!
Featured veterinarian known as "Dr. Debbie" on national pet radio program, Animal Radio. Ebook author of "Yorkshire Terriers: How to Be Your Dog's Best Friend"; "Pugs: How to Be Your Dog's Best Friend"; "Mini Schnauzers: How to Be Your Dog's Best Friend"; and "Shih Tzu: How to Be Your Dog's Best Friend."

It's a Wacky Wednesday Here at the Animal Radio® Studios
WackyWed Contest IS ON - LIKE your FAVORITE pic and the three pics with the most LIKES & SHARES are this week's winner will receive Plaque Off from ProDen.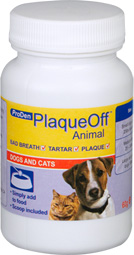 WackyWed@AnimalRadio.com - (Please put WACKYWED in the subject line & give us your pet's name, your name & where you hail from) If YOUR pic is chosen then spread the word to your friends & family on Wednesday - the pics w/the most LIKES and SHARES will be the winner!
This week we are giving away Plaque Off, which is an oral health care supplement from ProDen.
The single ingredient works with the saliva to break down bad breath, plaque and tartar build up. Just sprinkle on the food once a day and depending on the animal, our 60-gram size will last a single small dog or cat 1 year or a large/giant dog up to 2 months. 100-percent Truly All Natural and Human Grade, Human Tested.


Join Animal Radio® on Facebook for Wacky Wednesday! Win great prizes every week for your wacky pet pictures. Last month we gave out goodies from Open Farm, Tractive, Remarkabowl, Inset Shield and more. Visit us on Facebook now.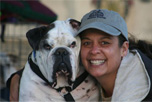 Animal Radio® News - Lori Brooks
New Study Shows Reaction While looking At Pictures of Pets
There's a new study out that takes a look at how human brains react to seeing photos of children and pets. It's pretty interesting. After studying pictures of the brain while participants looked at the pictures, researchers found the brain activity of humans is strikingly similar, but there are some differences as well, like the area of our brain which represents the human-to-human bond was NOT activated by pets. Interesting that so far researchers have only studied the relationship between dogs and their human mothers and relationships with humans and cats have not been studied yet. But, scientists who specialize in this area say their goal is to eventually study other relationships in order to better understand the role of animals in medical and psychological treatments and therapies.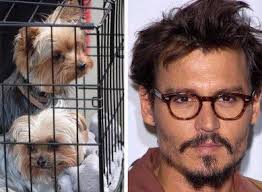 Johnny Depp Still Dogged by Quarantine
Johnny Depp is still being dogged by his quarantine case in Australia despite sending his pups back to the U.S. after a customs flap. Depp has been Down Under filming a movie and could face up to a decade in prison plus a $263,000 dollar fine if he's convicted of smuggling his Yorkshire Terriers, Pistol and Boo, into the country. Australia's Minister of Agriculture has accused the actor of flying his dogs into Queensland on his private jet in back in April saying Depp and his wife actress Amber Herd didn't declare the dogs on their customs forms or provide proper documentation when the AG Minister threatened to euthanize the terriers if Depp didn't send them back to the U.S. within 72 hours, which he ultimately did.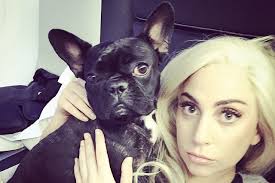 Lady Gaga Working On Line Of Pet Products
Last year when she released an album of jazz covers with Tony Bennett, Lady Gaga showed us her talents clearly go beyond music and outlandish outfits, and as it turns out Lady Gaga has even more surprises up her sleeve. We hear she is working on a line of pet products inspired by her dog Asia. Gaga will be the artistic director for the canine collection, which will feature pet clothing and accessories, toys and food bowls. According to her manager this will not, "Be about crazy outfits for dogs. It's about giving pet parents and pet owners a fun and creative way for protecting their pets, as well as fun clothes to display on Instagram (because Gaga loves doing that)."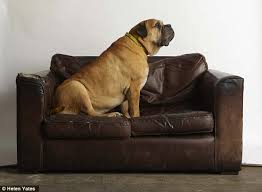 Choose Your Next Couch With Your Pet In Mind
As an animal lover you've probably spent hours contemplating the fabric of your next sofa. When that luxurious leather sofa catches your gaze you probably thought I didn't really want to pay $2,500 for a sofa, so it's best to decide on an upholstery fabric you know you can work with before you go out shopping. Consider how pet hair shows up on the upholstery as well as whether it will embed itself in the weave and be difficult to clean. Consider how the fabric will react to their nails, and, you'll want to make sure you choose a fabric that is fairly easy to clean off the drool marks and paw prints. So here's a few rules to follow: Pattern is a DO but Tweedy Textures are a DON'T. Fabrics with patterns are a good option to consider for hiding evidence of pet hair. Patterns can help to camouflage the hair as well as marks or stains. This works especially well if a predominant color in the pattern and the pet hairs are similar. It's tempting to go with a tweedy fabrics to help to camouflage pet hair but the weave can allow the hair to become wedged in the fibers which makes it difficult to clean. Consider Synthetic Fiber (Ultrasuede/Microfiber): it's about as close to "pet proof" as you can get. Cats don't seem to like scratching it (especially if there is a scratching post nearby) and even if they try, it's easy to brush away, if it even shows up. Cleaning is easy too. Just look for an upholstery code that is "W" which means you can use a simple solution of soap and water to clean it. Fabrics to Avoid: chenille, velvet, wool, linen, silk, and tweed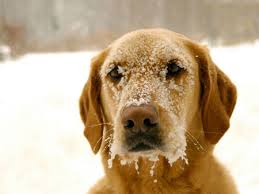 Illinois Makes It Illegal to Leave Pets Outside in Hot or Cold Weather
Every year we hear about pets and children left to die in hot cars or freezing to death outside in winter. Leaving the family pet outside in extremely hot or cold weather could result in up to a year in jail and a hefty fine under a measure Illinois lawmakers have sent their Governor. The bill would make it a Class A misdemeanor to expose dogs and cats to life-threatening situations for prolonged periods of time in extreme heat or cold and make it punishable by up to a year in jail and a fine of up to $2,500, though judges would have discretion to impose lesser sentences. The bill recently passed the Illinois Senate.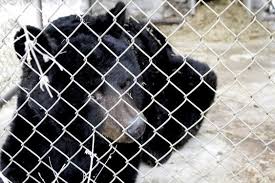 Jude Dismisses Case Against Bear
In Ohio, a judge has dismissed a civil case by a couple that want to keep their toothless, 41-year-old black bear despite not getting a required state permit. The dismissal would allow for the couple to file their complaint again in court if authorities ever seized the bear. The couple says the caged male bear, Archie, is old and unlikely to escape. They said they weren't adequately notified about the law and that moving or tranquilizing the bear would threaten his life. Their attorney says he remains hopeful about reaching a compromise so the couple can keep Archie. The Ohio Department of Agriculture says the couples' permit application was submitted in February, more than a year after the state deadline, and the bear wasn't registered and microchipped as required.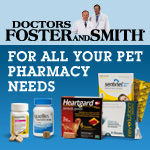 NEWS UPDATE brought to you by Drs. Foster & Smith, affordable pet supplies. Low prices every day, so you save on every order.

Listen to the entire Podcast of this show (#810)