World's Ugliest Dog Contest Chronicled
Vicki DeArmon, World's Ugliest Dogs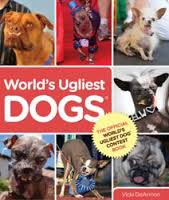 Dog lovers know that there's no such thing as an ugly dog. Yet every year for 25 years, loving owners have brought their aesthetically challenged four-legged friends to Sonoma County for celebration of personality, humor, uniqueness and above all, puppy love!
Vicki DeArmon has produced the World's Ugliest Dog Contest for the last seven years, and to honor this tradition, she has put together a book called, "World's Ugliest Dogs," and tell us, "Ugly is the new beautiful!"
You will find some great photos in her book of these dogs, as well as:
* Which two-legged contestant/owner has been competing the longest
* The lurid ends to which some desperate folks will go to try to steal a win
* How the contest helps dogs in need
* Mugly and Bev Nicholson, the first international contestants
* Dave Andrew and his dog, Rascal, who appears in several horror films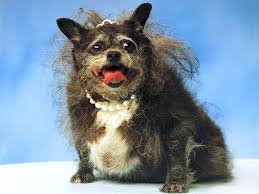 Just what makes an ugly dog? Beauty is in the eye of the beholder, but Vicki tells us you can find certain breeds that line up behind ugly a little more than others. These include the Pug, Chinese Crested, as well as Shar-Peis, Chihuahuas and some terriers. During the last contest, there was even a poodle participating.
The "ugliness" in dogs can be found in excess skin, they way their teeth bulge from their mouths, or even lack of teeth, as well as a protruding tongue or even funny ears. When looking at these animals, do they almost make you laugh out loud?
The winner of the Ugliest Dog Contest wins a trophy, which is usually much larger than the dog and $1,500. This is small pittance compared to their leap into fame. Certainly they are going to be a hero in their hometown. They also do the Weekend Today Show and many hit the talk show circuit.
Vicki lives with her beauty-challenged lab Chloe in Petaluma, California.



Be Fearful if Fido is Flying in Cargo
Elyce Kirchner, Investigative Reporter NBC in San Francisco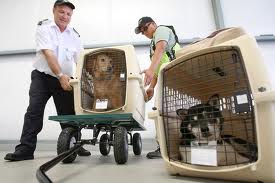 An NBC Bay Area Investigation revealed that in a six-year span more than 300 animals have died, been injured, or have disappeared in the care of commercials airlines
The airlines that had the most tragedies for pets is Delta Airlines, followed by American Airlines, Continental, Alaska Airlines and then United Airlines.
The best airlines for animal welfare are Hawaiian Airlines, Northwest, Horizon and American Eagle.
Of course this data is based on numbers, and the airlines with the best records are the ones who have the least flights.
When a pet dies on an airline, the cause is unknown. The airline is able to write it off as "Unknown," without any follow up, as they do their own investigations. Some other causes are pre-existing medical conditions (even though guardians provide a health certificate form a veterinarian within days of flying) as well as the pet escaping from their kennel (leaving the question as to how it happened?), self-inflicted wounds as well as natural causes.
Now, the Investigative Unit has discovered under the Department of Transportation's current policy, animals being transported without an owner are just considered cargo. A loophole in the law is allowing airlines not to report when certain animals are killed, hurt, or vanish in transit.
The only time an airline is obligated to report a pet's death is when you are on the flight with your animal. Under the Department of Transportation's currently policy, animals being transported without an owner as just considered cargo. This means if you are not traveling with your pet and are just shipping them by themselves, if something happens during their transit, the airline is not required to report it. At that time, it is up to the pet owner to file a complaint.
The Department of Transportation recognizes the problem in its' current policy and is considering a new policy that would require airlines to report all incidents, including animals shipped by breeders to the DOT.
Under the parameters of the proposed rule, 36 airlines would be required to report any companion animal incidents that happen in their cargo holds, up from 15 airlines currently required to provide annual reports to the DOT. Under the proposal, airlines would also have to report the number of animals they transport annually.
It is unclear, however at this point, if or when that policy change will happen.
If you travel with your pet, you need to travel at your own risk. Take a good look at the health of your animal before flying. Also, it might not be a good idea to travel with either a young or old animal. Have them checked by your veterinarian before flying and just know that there are certain risks.
Because the airlines are not reporting every animal incident, the only way to know is if a pet owner speaks up. Elyce Kirchner would like to hear from other pet owners who have had problems traveling with their animals. She is part of the Investigate Unit at NBC Bay Area and focuses on travel related issues. If you have a tip, you can reach her at Elyce Kirchner at NBC Universal.



The Dogfather's Grooming Tip with Joey Villani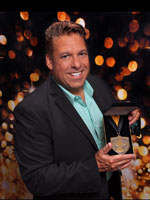 Top 5 Things That Will Tangle Your Dog's Coat
Do you know the top five things that will tangle your dog's coat? No, we don't mean just lack of brushing, but things that will actually add knots to your dog's coat.
Those five things are:
Water. When your dog gets wet and then dries, the hair will bind to itself. This happens just by your dog moving around. If you don't brush and comb it immediately while it is still wet, you might be left with a dog with many knots and tangles.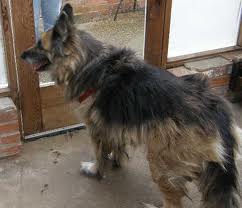 Dirt and oil. The dirtier and greasier your dog is, the more they are going to knot up. Brushing and combing will help, but if your dog is between groomings, you can add a little cornstarch and baking soda. Just sprinkle it on your dog's coat and it will absorb the dirt and oil. You can then just brush the mixture away, taking all of the dirt and oil with it, and leaving your dog knot and tangle free.
Static. People, who live in areas such as the southwest, deal with a lot of static because of the low humidity. Unlike wet hair, static hair will not bind downwards, but outwards. This outward hair then wraps around each other, causing knots and tangles. An easy fix for this is dryer sheets. Take one of these sheets and wipe it all over your dog. By doing this once a day, you will keep the static electricity down on your dog's coat and it won't harm them.
Chemical buildup. You can get chemical buildup on your dog by using a lot of products. These can include coat sprays, cologne and even conditioning sprays. You need to wash your dog thoroughly and regularly to remove all of the chemicals they may have on their coat.
And the top thing that will tangle your dog's coat is their diet. Yes, their diet! If your pet is not eating a healthy diet, their coat will be dull; they may have a fishy-like smell and may even feel greasy. So make sure your pet is on a good, healthy diet and they will not only feel great, but also they will look great!
Follow these 5 tips ands you will have a tangle and knot free dog!
Animal Radio® News with Stacey Cohen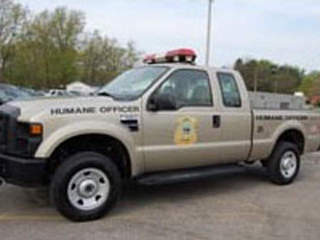 Officer Cleared After Shooting Five Kittens
There's outrage in an Ohio community over the actions of a humane officer. North Ridgeville residents want the officer fired for shooting five kittens in a resident's yard. North Ridgeville police say Humane Officer Barry Accorti killed the animals this week when he was called out to remove feral cats from the property. Accorti was cleared of wrongdoing.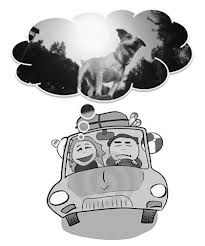 "Pet" Dreams
Puppy lovers have 'fessed up, they have "pet dreams" when they leave their four-legged friends behind on holidays. A new survey shows that 80 per cent of Australian pet owners would cancel or change their travel plans if they could not trust someone to mind their pet. One in six pet owners would chat to their pet on Skype while away on holidays. And one in seven confessed to having "pet dreams" about their animal companions. An alarming 39 per cent of people admitted they sometimes miss their pet even more than friends and family while they are away. The survey of 500 pet owners, taken by Core Data, was commissioned by Hanrob Pet Hotels, which offers four-legged luxury boarding for cats and dogs at Sydney and Melbourne hotels.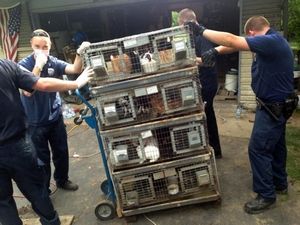 375 Rabbits Confiscated From Home
At least 375 rabbits confiscated from a home are being held at Indianapolis Animal Care and Control. Marcus Brown says officers were at the house about a month ago on a complaint about the smell and returned to find the rabbits still living in "deplorable" conditions. The owner says the animals were used as show rabbits, some were used as feed rabbits for reptiles and others were given to people as pets.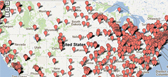 Database Links Puppy Mills To Pet Stores
The American Society for the Prevention of Cruelty to Animals® (ASPCA) announced the launch of a new tool on its "No Pet Store Puppies" website that allows consumers to link pet stores that sell puppies with U.S. Department of Agriculture (USDA) licensed commercial dog breeders that supply puppies to pet stores around the country. The database contains more than ten thousand photos of commercial dog breeding facilities and links some of them to specific pet stores throughout the country that have sold puppies from them within the last year. Consumers are able to search the database by pet store name, USDA license number, name of the breeding facility, or by zip code and specific breeds. The photos were taken by USDA inspectors during routine inspections of the facilities. They are hoping that this new tool will allow consumers to make informed decisions and refrain from buying puppies at pet stores, making adoption their first option, or seek a responsible breeder if they choose not to adopt.
Cat Accused of Being Foreign Spy
A cat belonging to a member of the U.K. Parliament has been accused of being a foreign spy after suddenly reappearing following a two-year absence. According to the Daily Telegraph, Treasury Chancellor George Osborne says Freya's return was a happy surprise for his family. But some of his fellow Conservatives are a little suspicious. The cat has reportedly been spotted in secure areas of the Foreign Office and has even allegedly tried to get into the Treasury. One source tells the Telegraph they think the Chinese may have gotten to Freya, noting that the feline can get anywhere and someone could find out "half the government's secrets" if they managed to bug her.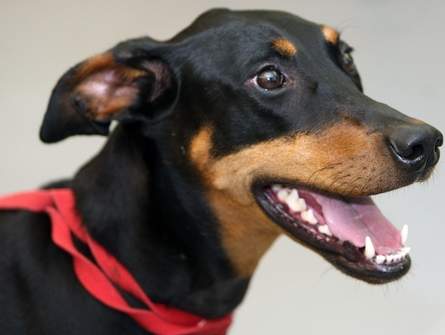 Missing Michigan Dog Found In Florida
A Doberman Pinscher owned by a family in Clinton Township, Michigan is back home after disappearing to Florida for a week. The dog named Gigi went missing on May 30th, but was turned into the Flagler County Florida Humane Society one week later. Peggy Leason says the trip south is very much in her pet's nature. It's not clear how Gigi made it nearly 1,100 miles away, but an implanted microchip was able to link her to the Leason family.

Reward For 200-Pound Missing Bulldog
A 200-pound pink statue of a bulldog is missing. The sculpture was one of six placed on Santa Monica Boulevard in West Hollywood for the city's Gay Pride celebration. Now authorities are trying to locate the stolen work of art created by Belgian artist William Sweetlove. The Los Angeles Times reports the artist has offered to give a smaller sculpture of a frog worth $1,600 to whoever leads authorities to the stolen pink bulldog.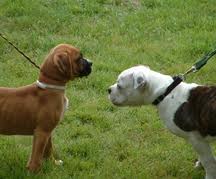 Blending Family of Four Leggers
Okay, so you finally found love of the two-legged kind and you want to blend your family of four leggers. How do you do it? A blogger, Nick Barnett has this advice:
* Take it slow. Give the new pets and the old pets some time to adjust to the new setup. Think about taking a staged approach, starting with the brief encounter and working toward the extended one.
* Be a sensitive diplomat. Supervise things, be patient, be generous with treats, use the tool of distraction. It's just like foreign policy, only with more tummy tickles.
* Be aware of the importance of smells. Your new pet and your old pet need to get use to each other's scent, and you can help this along through using the same brush on them, or otherwise bringing the pets' smell into play before a physical introduction.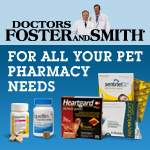 NEWS UPDATE brought to you by Drs. Foster & Smith, affordable pet supplies. Low prices every day, so you save on every order.

Listen to the entire Podcast of this show (#708)