Animal Radio Wishes Everyone and their Pet A Happy, Fun and Safe 4th of July!


Crimes and Lies About Pet Food
Susan Thixton, Truth About Pet Food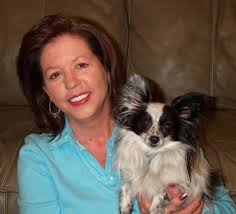 Every time you enter the pet food aisle, manufacturers are vying for your patronage and their share of the 21 BILLION dollar pet-food sector. They will do just about anything to get your business, except make a truly human edible food for our pets. No wonder, only four companies account for 67-percent of the marketplace. Susan Thixton will tell you the lies the pet food companies want you to believe.
Susan Thixton, dubbed the 'Caped Crusader for Safe Pet Food,' is a pet food safety advocate and believes pets deserve real food, not highly processed kibble or canned convenience food. Her website, TruthAboutPetFood.com provides pet food education to pet parents all over the world.
You've seen them. You go to your local pet store and there are shelves full of food. What do you choose? Many of them have images of food that looks very appetizing, so you might purchase that food. But, think about it. Have you seen images of pet food labels with things like roasted chicken or grilled steak, where you can literally see the grill marks on the meat?
Susan tells us that there is not one pet food out there whose meat is roasted or grilled before it is made into pet food. So that is actually a lie and a violation of Pet Food Regulations, that no one enforces. Pet food is not regulated by "food" laws. It is regulated by "feed" law, such as cattle and chicken feed. Since the main purpose of "feed" is to fatten the animal up as quickly as possible in preparation for slaughter and eventual consumption, "feed" ingredients don't have to be as high a quality as "food" ingredients.
Don't ever hesitate to call the manufacturer and ask if the pet food ingredients are the "human edible." Don't ask if it is "human grade" because the manufacturer can twist those words into meaning something else.
Surprisingly, there are only a few actual pet food manufacturers and you might find many different brands actually made by the same company. This means that the food is pretty much all sourced from the same place, and if it is bad, then they are all bad foods.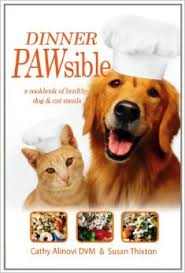 There are FDA compliance policies that literally allow pet food to source meats from diseased animals and animals, which have died other than by slaughter. This includes cows that have died out in the pasture and lay there for days until someone hauled it away.
From the major recalls in 2007 until now, nothing has changed. That same disaster could happen again at any time, as ingredients are still being sourced from China.
You must read the pet food labels carefully. They might have in large print, 'Made in the USA,' but if you look at the fine print, the ingredients actually may be from China.
To learn more about commercial pet food, read Susan's first book 'Buyer Beware, The Crimes, Lies, and Truth about Pet Food' and subscribe to her free newsletter on TruthaboutPetFood.com.
In her new pet cookbook, "Dinner PAWsible," co-written with Holistic Veterinarian Cathy Alinovi, Susan and Dr. Alinovi have combined their medical training and industry knowledge to develop dozens of recipes for truly premium, healthy cat and dog foods. The best food to provide your dog and or cat is your food, which includes chicken, beef, fish, and a multitude of fresh vegetables. Susan states that most commercial pet foods are not even close to as healthy as a home-prepared meal for dogs and cats. So pick up a copy of the book and start cooking for your pet!
http://www.dinnerpawsible.com/wordpress






Pet F.B.I. (Lost Pets Found by Internet)
Maresa Fanelli

Harnessing the power of the Internet for good, Maresa Fanelli pioneered the pet lost and found database for Columbus, Ohio in 1998. Today she's the driving force behind Pets Found By Internet, reuniting lost animals all across America. She explains how it works and families she's reunited.
In 1998, Maresa Fanelli started the Pet F.B.I. (Lost Pets Found by Internet), which was one of the first lost pet databases. Maresa lives in Columbus, Ohio and originally started it in her local area, as she felt they had to be intensive in order to get matches. At that time, not everyone had a computer in their homes like they do today. It was designed originally for shelters to use, but Marisa states that they are very slow in changing their ways.
The most traumatic experience in Maresa's childhood was when she lost her pet parakeet. She never got over it and swore she would never have a pet again, as she didn't want to ever experience that pain again.
When Maresa got married, her husband, who is a cat person, insisted that they get some cats. She states the rest is history. They have now had many cats over the years, and every now and then despite all of the precautions, one will get out the door. They did end up losing a cat. Maresa called her local shelter and had this naive assumption that all she had to ask was if someone found a tabby in her neighborhood. But, it doesn't work that way. You have to physically go to the shelters every day and look for yourself. In this case, the shelter was on the other side of town and not so easy to get there every day. Plus, they are only open certain days of the week and certain hours of the day. This makes it very difficult for someone who works full-time.
A lot of people stop searching the shelter after a week or so. But, sometimes an animal will be on the loose for some length of time before someone catches them, which means they may not even end up in the shelter for several weeks or months.
When Maresa originally set up her website, she set it up to include a wide variety of lost animals. These included reptiles, birds, ferrets and small mammals of all types. She even included a category for "other" and has had farm animals reported as missing. One of the strangest lost pets was a tortoise that ended up over a mile away from home but was returned because of the post of Pet FBI. One of the longest missing pets, which was reunited with its family, was missing for nine months.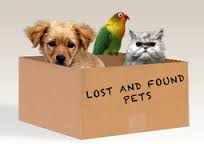 The Pet FBI is a state-of-the-art database, which is searchable by any zip code in the United States, including Puerto Rico and the Virgin Islands. You can also search it by radius. It is very flexible, allowing you to pick the distance from 1 mile, 3, miles, etc., allowing you to search as far as you think is necessary.
Maresa's tips for losing a pet are being proactive. You should have ID on your pet, they should be microchipped, and you should have a good, recent picture of them. You should also spay or neuter your pets. This will encourage them not to stray and stay closer to home. Plus, if there weren't so many animals in the shelters, it would be much easer to trace a lost pet and shelters would be able to hold on to them longer. And last, but not least, don't gibe up too soon. Most recoveries take place within a month, but it is not unusual for people to find their pet after several months, and in some rare cases, several years.
In October of 2002, they expanded their mission beyond lost-and-found information to include a spay/neuter outreach assistance program. Pet FBI OUTREACH was created to address the problem of pet overpopulation, which is one of the factors that makes the recovery of lost pets so difficult.
As of January 2014, Pet FBI OUTREACH implemented or subsidized the spaying or neutering of over 9,000 cats and dogs in the Central Ohio area. TNR (Trap-Neuter-Release) is also a major part of their program. OUTREACH provides hands-on and financial aid for elderly and limited income people and people who are caretakers for colonies of feral cats.
Pet FBI is so different from the many other lost and found pet databases. Pet FBI is strictly non-commercial and does not require users to register. All the services they offer are absolutely free and reports stay posted for up to 5 years unless the user inactivates it. Another difference is that they have a network of volunteers that will counsel and console people, and always welcome new volunteers and donations.


Making Of A Super Bowl - Pet Welfare Commercial
Joey Herrick, The Lucy Pet Foundation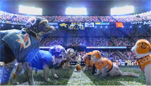 It was voted one of the best Super Bowl Sunday commercials. It featured a stadium full of cats and dogs playing football to bring attention to the homeless pet problem. Joey Herrick (Lucy Pet Foundation) explains how they filmed the commercial and where they found its stars.
The Super Bowl, 'Lucy Bowl,' Commercial aired on the Hallmark Channel 'Kitten Bowl' during the Super Bowl. Even though the commercial didn't air on the Super Bowl, it still made the list of the Top Ten and Top Twenty Super Bowl Commercial websites, and picked up millions and millions of impressions around the world. The spot even made it to the best Super Bowl Websites in Russia, France.
All of the animals used in the commercial were rescues. Joey Herrick came up with the idea to bring awareness of the 80,000 dogs and cats each week that are euthanized. The idea was to shoot a football commercial and get the animals out of the shelters and teach them how to play football.
The Quarterback in the spot is a dog named Jack. Joey knew he wanted a certain dog with certain looks for this spot, and a picture was sent out to shelters in the hopes of finding it. The selection was narrowed down and Joey and a camera crew actually went to the different shelters to interview them. They also brought along a trainer and Veterinarian Doc Halligan to ensure they were healthy.
They found the perfect dog named Nicole and changed her name to Jack, short for Jackie. Jack worked with the trainer to learn all kinds of tricks. Jack was not an easy dog to train, as he was neither food nor prey driven, but he eventually learned the tricks.
There are also cats in the commercial and one cat had to learn how to jump up and block the ball. They selected a really cool cat named Ricky who was easy to train with food as his motivation. Ricky also didn't mind wearing a helmet or uniform. Ricky is now an office cat at The Lucy Pet Foundation, along with his girlfriend, Ethel.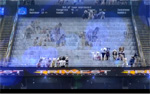 During the commercial, the stadium goes dark. The stadium is filled with 80,000 cats and dogs watching other dogs and cats play football, then the animals in the stands slowly disappear. This represents the 80,000 that are euthanized each week.
Despite the serious message, Joey states it was a fun thing to do, and it got animals out of the shelters.
Sam Nicholson, who does effects for TV shows like Grey's Anatomy, CSI: New York and The Walking Dead, produced the spot. It was very complicated, as all of the animals on the field were shot individually and then layered together. However, the animals actually did all of the running and jumping in the commercial. If he had to use one computer, Sam states it would have taken three years to compile it. But, with the use of over 1,000 computers all around the world, he was able to put it together in no time.
Check out this commercial by The Lucy Pet Foundation that has received millions of hits around the world.
The Mission of The Lucy Pet Foundation is to reduce pet overpopulation by having mobile spay/neuter clinics across the country and to support causes that benefit animal welfare. The Lucy Pet Foundation currently has two buses that travel around Southern California focusing on spaying and neutering. These buses are state of the art surgery units. Their next focus is in generating more funds to expand the work of these buses and have more across the country.
Here is a list of upcoming free or reduced fee mobile spay and neuter clinics in California:
July 8
CATS ONLY - Spay/Neuter
Location: Home Depo, 2115 North Gaffey St, San Pedro, CA 90731
Check in 7:30am
$10 COPAY
Please call 1-855-499-5829 or Email: Info@lucypetfoundation.org to schedule an appointment.
July 9
VACCINE CLINIC
Location: VX Clinic Palos Verdes, City Hall
6:00pm - 7:30pm
ACCEPT COUNTY AND CITY VOUCHERS
Please call 1-855-499-5829 or Email: Info@lucypetfoundation.org to schedule an appointment.

July 12
SPAY/NEUTER CLINIC
Location: Lakewood SEAACA Pet Fair, 20711 Studebaker Rd
Check in 7:30am
ACCEPT COUNTY AND CITY VOUCHERS
Please call 1-855-499-5829 or Email: Info@lucypetfoundation.org to schedule an appointment.
July 15
SPAY/NEUTER CLINIC
Location: Inland Valley
Check in 8:00am
PRICES - VARY
ACCEPT COUNTY AND CITY VOUCHERS
Please call 1-855-499-5829 or Email: Info@lucypetfoundation.org to schedule an appointment.
July 15
SPAY/NEUTER CLINIC
Location: Inland Valley
Check in 8:00am
PRICES - VARY
ACCEPT COUNTY AND CITY VOUCHERS
Please call 1-855-499-5829 or Email: Info@lucypetfoundation.org to schedule an appointment.
July 20
SPAY/NEUTER CLINIC
Location: Venice Mark Twain Elementary Parking Lot
Check in 7:30am
ACCEPT COUNTY AND CITY VOUCHERS
Please call 1-855-499-5829 or Email: Info@lucypetfoundation.org to schedule an appointment.
Remember, you must get on a list to have your pet seen at these locations. Please call The Lucy Pet Foundation toll free at 1-855-499-5829 or Email: Info@lucypetfoundation.org to schedule an appointment, or register at the events.
http://www.lucypetfoundation.org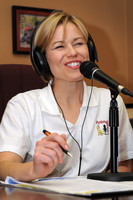 The Dangers of Doggie Dragon Breath - Dr. Debbie
Does your dog's breath cause you to gag and turn away? Are your pet's kisses unwelcome due to fetid breath? Many dog owners recognize that distinctive smell which is often accepted as a condition of dog ownership. But stinky dog breath, while common, is actually a symptom of illness and should not be ignored. Doggie dragon breath, just like a blinking traffic light, is a sign of danger ahead. Don't ignore dog breath for what it is - an indicator of oral infection that if left unchecked will impact your dog's health and shorten his lifespan.
What's the big deal about bad breath? It's more than just the smell. Bad breath, also referred to as halitosis, arises from plaque and oral bacteria. Periodontal disease progresses as plaque accumulates, mineralizes into tartar, and inflammation causes destruction of the supportive tissues around the teeth. Dogs don't simply get cavities, rather they will lose their teeth as connective attachments deteriorate. Untreated dental infections jeopardize the health of nearby teeth and may lead to osteomyelitis - infection in the bone. And with time, untreated periodontal disease showers the bloodstream with bacterial products leading to other diseases such as liver, kidney and heart disease.
Fight Halitosis
The best way to control periodontal disease is to assume an offensive attack. Monitor your pet's oral health by flipping up your dog's lip to discover what is lurking underneath. Look for red inflamed gums, yellow or brown accumulation on the teeth, tooth discoloration, or bad breath. Any symptoms of periodontal disease should be addressed with your veterinarian. Have your pet's teeth cleaned regularly at the veterinary office and follow up with home dental care including daily brushing.
These professional veterinary cleanings are important to safely remove mineralized tartar, clean under the gum line, permit a thorough oral exam and take x-rays. Veterinary dental x-rays are an essential tool in detecting problems and have been shown to identify oral disease in 28-percent of dogs and 42-percent of cats that have an outwardly normal mouth.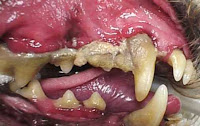 Don't fall into the hype about herbal spray-on products or 'awake' dental procedures - these only offer a cosmetic improvement in visible tartar, which only covers a small part of the tooth. These methods, often incorrectly touted as a safe alternative to professional cleanings, can't address the 60-percent of a dog's tooth which lies under the gum line - exactly where periodontal disease brews and does its damage.
Once you identify that nasty doggie breath, you can be certain some degree of periodontal disease is present and dental intervention is needed. Statistics show that by 3 years of age 80-percent of dogs and cats already have periodontal disease. Don't forget that small and toy breeds of dog have accelerated dental problems diagnosed as young as 1 to 2 years of age.
Think prevention - have your dog's teeth cleaned and embrace home dental care steps. And the next time you find yourself in a cloud of canine halitosis, you won't turn the other way - you'll grab that toothbrush.
Featured veterinarian known as "Dr. Debbie" on national pet radio program, Animal Radio. Ebook author of "Yorkshire Terriers: How to Be Your Dog's Best Friend"; "Pugs: How to Be Your Dog's Best Friend"; "Mini Schnauzers: How to Be Your Dog's Best Friend"; and "Shih Tzu: How to Be Your Dog's Best Friend."

It's a Wacky Wednesday Here at the Animal Radio® Studios
WackyWed Contest IS ON - LIKE your FAVORITE pic and the three pics with the most LIKES & SHARES are this week's winner will receive a Grooming and Cleaning Package from PL360.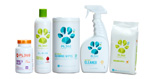 TO ENTER Send us your FUNNY pet pic to WackyWed@AnimalRadio.com - (Please put WACKYWED in the subject line & give us your pet's name, your name & where you hail from) If YOUR pic is chosen then spread the word to your friends & family on Wednesday - the pics w/the most LIKES and SHARES will be the winner!
This week we are giving away a Grooming and Cleaning Package, which includes Grooming Wipes, All-In-One Shampoo and Conditioner, Multi-Surface Cleaning Wipes, Multi-Surface Cleaning Spray and Anxiety Relief for Dogs from PL360.
The Grooming and Cleaning Package from PL360 includes everything you need for a clean pet and a clean house.


Join Animal Radio® on Facebook for Wacky Wednesday! Win great prizes every week for your wacky pet pictures. Last month we gave out goodies from nVision, Calm My Pet, SV Distribution, Petmate and more. Visit us on Facebook now.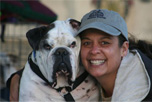 Animal Radio® News - Lori Brooks
What's Better Than Kids And Their Pets?
A study by the Affinity Foundation on the emotional ties between children and pets in Spain has shown that six in 10 kids say they believe spending time with animals helps them to learn to love and respect people more, and nine in 10 would be happy to give up part of their time to look after their cat or dog. Also in this study of children in Spain, EIGHT in 10 children say they would be prepared to give their toys to their family pet, and 94-percent say they 'feel happier' when they are in the company of their animals. Nine in 10 say they would rather have a pet than new toys or other material belongings, and 94-percent, when asked if animals had feelings and emotions, said they believed they did. This research supports several other international studies, which find that children have a natural attraction towards animals and feel comforted by their presence.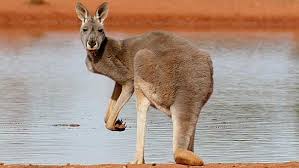 Kangaroos Are Lefties
Kangaroos prefer to use one of their hands over the other for everyday tasks in much the same way that humans do, with one notable difference: generally speaking, kangaroos are lefties. The finding, reported in the journal Current Biology is the first to consider handedness in wild kangaroos. It challenges the notion that "true" handedness among mammals is a feature unique to primates. In the new study, to find out what wild kangaroos really do when left to their own devices, the researchers watched these iconic animals in Tasmania and continental Australia. They found that wild kangaroos show a natural preference for their left hands when performing particular actions like grooming the nose, picking a leaf, or bending a tree branch, for example. Left-handedness was particularly apparent in eastern grey and red kangaroos.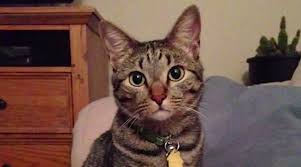 Cat Survives 2-Month Move in Mattress
Moosie a 2-year-old gray tabby cat has been reunited with his family after he miraculously survived a two-month journey trapped inside a mattress when his owners moved from Texas to Alaska. A moving company left with the military families belongings while the family stayed behind and spent three more days in Texas searching for Moosie. Turns out, Moosie was already en route to Alaska inside a futon mattress in the moving truck. The couple was reunited with the cat when the family's belongings arrived in Alaska and the movers unwrapped the mattress and carried it upstairs. They rushed Moosie to a where he was rehydrated and received a blood transfusion. Moosie's human Mom says "It's a long road to recovery for him, but we're looking forward to having him back and getting him nice and healthy again."
Pets Make Us Happier, Richer & Healthier
There's yet more research out showing that having a cat or a dog could make you happier, richer and healthier. Blue Cross pet charity conducted a survey of pet owners and found that they tend to earn nearly $5,000 a year more than those without an animal and are more likely to work full time. They are also happier in general, spend more time with their families and have jobs they enjoy. In fact, 10-percent more pet owners agreed they were 'definitely' truly happy in their current job roles compared to non-pet owners. Researchers found pet owner are also more fit and healthy as they complete at least two hours more exercise a week than those who don't have any pets.

"The Secret Life of Pets" Movie
You probably wonder several times a day what they're doing when you're not there, only this story is about pets on the BIG screen. The trailer for the new motion picture "The Secret Life of Pets" has been released! The first trailer of the newest "The Secret Life of Pets" is out and from what can be seen so far, the movie is about the story of several different pets (dogs, cats, birds, rabbits, and so on) in an apartment complex during a day when their owners are away, showing them in hilariously situations and their quirky personalities. The movie takes place in a Manhattan apartment building. Max's life as a favorite pet is turned upside down, when his owner brings home a sloppy mixed breed named Duke. They have to put their quarrels behind when they find out that an adorable white bunny named Snowball is building an army of abandoned pets determined to take revenge on all happily owned pets and their owners. Universal will release "The Secret Life of Pets" in theaters next summer.
Spy On Your Pets From Your Smartphone In H-D
Nest, maker of the learning thermostat and owned by Google, recently announced an upgraded version of the Dropcam wireless security camera. If you aren't familiar with the product, Nest bought Dropcam and made a few upgrades and renamed it Nest Cam. The $200 Nest Cam now captures 1080p video has 8x digital zoom, night vision and two-way communication so you can yell at a burglar or listen to your dog bark at the TV you probably leave on to keep him company. The camera also has a magnetic base that gives you other options for mounting it, like maybe on your refrigerator, which is great if you keep your pets in the kitchen while you're at work for the day.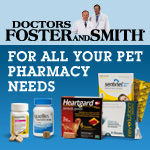 NEWS UPDATE brought to you by Drs. Foster & Smith, affordable pet supplies. Low prices every day, so you save on every order.

Listen to the entire Podcast of this show (#813)