Vet Locks Himself In Hot Car For 30 Minutes
Dr. Ernie Ward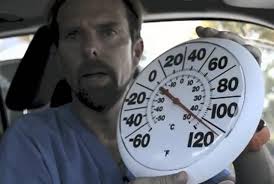 We've all done it. We've left our dog in the car for just "a few minutes" while we ran our errands. But what we don't understand is just how hot that car can get in a matter of minutes.
Dr. Ernie Ward wanted to bring attention as to just how hot a car gets and how dangerous it can be for your dog. So he "shvitzed it out" inside his Coupe for 30 minutes, all the while video taping it for posterity. He shares his experience with us.
As a vet, Dr. Ward is always telling people about the dangers of leaving your pet in a parked car and he wanted to see what it was like firsthand. He picked a typical summer's day in July, cracked all of the windows a couple of inches and sat in the car with a nice breeze outside to see how hot the inside of the car would get. It was 94 degrees outside, a typical day for the southeast.
Dr. Ward said the experience "sucked" and was terrifying. The temperature quickly began to rise from 94 degrees to well above 100 degrees in five to ten minutes. After about 15 minutes, the car reached around 115 degrees, which is life threatening for most pets.
He started perspiring profusely, which is how humans try to cool off. Unfortunately, our pets can't perspire. They've got fur coats, perhaps a few extra pounds, maybe even preexisting kidney or heart problems, all of which can add up to a real disaster if they're left in a hot car, even for a few minutes.
So why didn't he just put the thermometer in the car and watch from the outside? He wanted to actually experience the feelings and helplessness and the terrifying sensation of being left alone in a car when you can't do anything about it.
The video was taped by Dr. Ward's children with plenty of passers by. While most people don't think anything of leaving their pets in the car to run in the store and grab something, people were concerned when they saw a man in a car on a hot day.
The video received over 500,000 hits in the first four days, because people relate to those emotions, as Dr. Ward becomes visibly suffering as the minutes tick by. Or maybe they would like to see their own vet locked in a hot car! But Dr. Ward feels that even if just one person refrains from leaving their dog in a hot car, then he has done his job!
So far in the United States this year, 13 children have died as a result of being locked in hot cars. However, we have no idea how many cats and dogs have died from hot cars. This is an awful way to die!
Dr. Ward has proven that even though the day is breezy and the windows are all cracked, the temperature in a car can quickly escalate. So why even take your dog along with you? Unless you are going to the vets or the groomers, there is no reason to take your dog with you on hot days. But why not just leave the car running and the air conditioner on? That is another show all together! Your dog can hit the gearshift and actually move the car. Just don't do it! But why not just park in the shade? You don't realize how fast the sun moves and a car parked in the shade will be in the sun before long.
Just leave your dog at home and everyone will be cool and happy!
http://www.DrErnieWard.com




Fear Free Vet Visits
Dr. Marty Becker, America's Veterinarian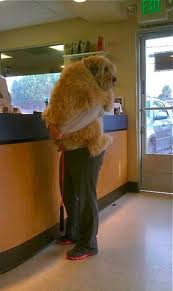 America's Favorite Veterinarian is such a frequent guest that we decided to make him part of the Animal Radio® family. Dr. Becker joins us as a Veterinary Correspondent, reporting on important stories from the world of all things furry. This week he'll take the fear of vet visits out of our pets.
Fear Free veterinary visits. Here's how to go from the living room to the exam room with more "wags" than "wigging out!" How to take the pet out of petrified.
The animals in the Animal Radio Studio have always been afraid of going to the vet. In fact, when Dr. Debbie comes in the studio, the animals exit! Perhaps it is her smell? Her white coat? Who knows!
Maybe you even hate going into a dentist office? You might remember the sights; sounds of the drill and just the overall smell to the office when you were a child. The dentists figured this out, and took some steps to make it a more pleasant environment and experience. Now, they might have videos playing, a pleasant fragrance in the air and fun toys.
Veterinary medicine has come a long way with great preventative care, accidents and illnesses, but what was ignored and not even known of its existence right in front of their eyes, was the fear and anxiety of our pets.
Pet owners have always known this and have gone to the Internet for advice or a treatment plane. They might even buy products to reduce their pet's stress during a vet visit.
A recent study done by Bayer Animal Health, called the Brakke Study, shows that pet owners claim that 60-percent of dogs and about 80-percent of cats hate going to the vet.
Some of the most obvious signs you'll see if your dog is stressed is shaking, licking and yawning. Some of the more subtle signs are hardening of the eyes, shifting of weight or avoiding a glance by butting their head down between their owner's legs. The signs for cats, which are mainly in carriers, are increased respiration, hardening of the eyes and their ears and tail are down.
But perhaps you have a dog that loves going to the vet's office and just runs up to greet everyone. Look closely. Even those animals show signs of anxiety. They are more likely the retriever breeds that can overcome it easier than some of the more smaller, nervous breeds.
Some animals don't just get uncomfortable; they may actually feel like they are going to die.
Dr. Becker has helped design a new carrier to make it easier for your cat or small dog. It is called the Navigator Kennel. The front door swings both ways and it opens on the top for easier loading. It is also easier to take apart to remove an animal.
Two hospitals that Dr. Becker works at in Northern Idaho have thought of some ways to make it more comfortable for your pet at the vet. Here is what they do for cats: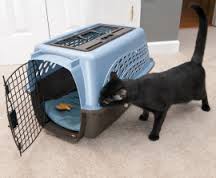 When your cat is taken into the vet office they are immediately taken into an exam room. This is a feline only exam room, so there is never the smell of a dog. The carrier, instead of being put on the table, is put on the floor, with the door open facing the wall.
The owner is given an information sheet explaining what the hospital is doing, such as using dimmer lights, speaking in a lower tone of voice and that there are currently pheromones in the air that the humans can't smell. There is a pheromone for cats and one for dogs. The cats can't smell the dog pheromones and the dogs can't smell the cat pheromones, and the humans can't smell either one. There is also special music playing, which has been clinically approved to reduce stress.
The vet then gives the owner time alone in the room with their pet for about 10 minutes, because that is how long it takes a cat to decompress.
They will then place an extremely thick towel that has been heated, on the exam table.
Hopefully these new procedures by these two hospitals will put a lot of pressure on other veterinarians. Because once you know that these procedures exist and help your pet, you might ask, "Why doesn't my vet do that?"
But there are still things you can do by yourself. Check out the Navigator Kennel to see if it might be helpful to you. Also, always keep the kennel out. Don't hide it in the closet or the garage and the get it out the morning of the visit. Leave it out somewhere and make it a very pleasant place for your pet to visit. You can even place food or new toys inside.
Purchase the pheromones for your cats called Feliway. There are several brands of pheromones, but they are not all clinically proven to actually work. Before you load your cat, put pheromones in the carrier. You will need three towels sprayed with this pheromone. Put one towel on the bottom, one loose towel so they can bury themselves and the last towel should be placed over the entire carrier.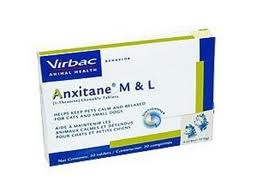 There is also a product called anxitane. Dr. Becker advises his clients to give it twice. The first dose should be given at 12 hours before a visit, with the second dose being given 2 hours before the vet visit. It comes in two sizes for large and smell pets and is available over the counter. It is a natural product of green tea extract, available in a chewable form. Cats love the taste of Anxitane, with some vets calling it "kitty crack!"
Follow these tips and ask your vet to make some changes, and you will have a fear-free pet when you visit his office. Everyone wins!
Dr. Marty Becker, Good Morning America & GMA Health on ABC News Now. Dr. Becker has been practicing veterinary medicine for more than 30 years and is a best-selling author, syndicated columnist, and a frequent guest on national shows. You can also find Dr. Becker on Vetstreet.com, a new animal health and lifestyle website dedicated to giving pet owners the most accurate information possible to keep their pets healthy and happy. Follow Dr. Becker on Facebook and Twitter.



The Dogfather's Grooming Tip with Joey Villani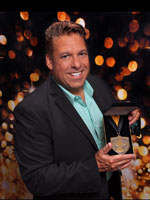 Shaving Your Pet For The Summer
It is real hot over most of the country right now, so perhaps you've thought about shaving your pet down to keep them cool?
Our pets were blessed with the most perfect thing, which is their coat. Their coat actually acts as insulation. If prepared properly by brushing, combing and removing all of the dead hair and undercoat, they will be left with the best insulation possible.
This insulation will cool them off in the summer by releasing the heat. In the winter, it will keep the heat that they need down close to their skin.
When you take this insulation away, two things happen. First, whether you or a professional groomer does the shaving, the undercoat will probably not be removed beforehand. The coat will probably all be shaved down. What this does is leave everything behind. Even if you clip your pet and leave just half an inch of coat, you are still leaving all of the undercoat there.
In the summer, this will actually trap the heat and make your dog even hotter. In the winter, it won't work properly to keep your dog warm. You need to remove the undercoat first.
However, by shaving your dog down, you are still eliminating their natural protection against the weather.
If you want to keep their coat short, just keep it at a medium length. Never shave them completely down to their skin. This will allow them to get sunburned. If you are in a hot climate and think you are doing the right thing by shaving your dog down to their skin, they can be left with a very bad sunburn. There are sunblock products available for pets. If you can't find it for pets, you can use products made for babies, not adults, which can be toxic to your pet. However, it is best to avoid the situation and leave some coat on your pet.
If you want your dog's coat short, just leave about an inch and a half and remove all of the undercoat, and you will have a happy comfortable pet.
Animal Radio® News with Stacey Cohen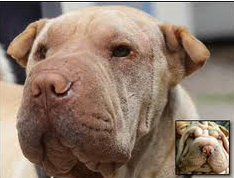 Plastic Surgery For Pets
Pets and their owners do tend to look alike after a while but are some pet owners going to extremes to prove the point? Animal expert Kim Baker says we're seeing more and more pet owners taking their pets in for cosmetic surgery. Baker says that rhinoplasty is common and often medically necessary. Baker does say that a large majority of the procedures are actually medically based. She cautions though against trying to smooth out your Shar Pei's undroop, your Bassett Hound's eyes or lengthen your Dachshund's little legs.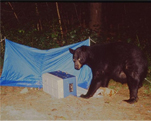 Street-Walking Bears
More than a dozen bears are roaming the town of Warren, New Hampshire. One local business owner says they are becoming such a nuisance, she's had to put hundreds of pounds of concrete on her company dumpster. Vicki Swan says one even went inside her store within the past month and eventually walked out. Right now, authorities estimate 14 bears are wandering round Warren and people living or visiting are being urged to not feed them.
Del Monte Accused of Knowingly Selling Bad Treats
Del Monte Foods is facing a class action lawsuit over its Milo's Kitchen jerky treats for dogs. The treats contained Chinese chicken that poisoned many dogs, killing at least 360. The lawsuit charges the company knew the snacks were dangerous but sold them anyway.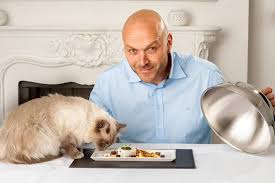 World's Most Luxurious Cat Food At $40 A Can
British celebrity chef Simon Rimmer believes he's come up with the world's most luxurious cat food. He tells The Daily Telegraph he worked closely with animal experts to create a "once-in-nine-lifetimes" food experience featuring roasted duck, lobster sushi rolls and Beluga caviar. The meals cost a little under $40 each, with proceeds going to the Royal Society for the Prevention of Cruelty to Animals. The first batch reportedly sold out in less than an hour and another is being planned to meet the unexpected demand.

Shark Fin Soup Is On Its Way Out In California
The Golden State will start enforcing a ban on shark fins. The gelatinous delicacy is a mainstay at Chinese weddings and other special occasions. Lawmakers in 2011 passed a ban aimed at slowing the decimation of shark populations around the globe. Opponents have filed a challenge with the 9th Circuit Court of Appeals in hopes of putting the sea-dwelling predators' fins back on the menu.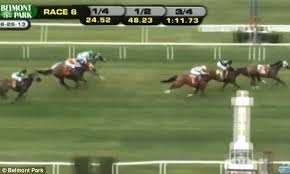 Racehorse Wins Race Without Jockey
A racehorse in New York is offering proof that it really is the horse that does all the work. According to the Daily Mail, a filly named Downtown Hottie crossed the finish line first in a race at Belmont Park despite losing her jockey soon after leaving the gate. Unfortunately, the independent horse couldn't actually claim the victory because riderless horses are officially listed as having not finished at all. But Downtown Hottie did win the hearts of the crowd and her jockey suffered nothing more than a bruised ego.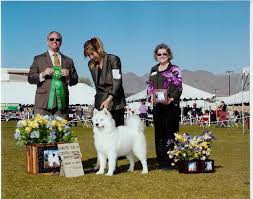 Pet Sitter Neuters Champion Dog
A New York couple is suing their dog-sitter for allegedly taking her job too seriously. According to ABC News, Cecile and Victor Stanton recently filed a lawsuit against Beverly Jeffries, who lives in Pasadena, California. The Stantons say Jeffries refused to return their American Kennel Club champion Samoyed and even supposedly had the dog neutered. The Stantons estimate the surgery cost them $100,000 in the dog's breeding value, but they're suing for a total of $350,000 for breach of contract, promissory fraud and intentional infliction of severe emotional distress. The two parties had signed a contract earlier this year giving Jeffries temporary physical custody of the Samoyed, but it's unclear why she has suddenly decided to make that custody permanent.

Tennis Ball Surgically Removed
A dog has undergone emergency surgery to remove a tennis ball after it became lodged in his abdomen. The two-year-old husky cross, Pax, needed the operation after the ball was spotted on an X-ray, a week after he swallowed it. Owner Anna Dziedzic, 29, had taken her pet to the PDSA (People's Dispensary for Sick Animals) in her hometown of Brighton after he stopped eating, was sick and became lethargic. Senior vet Becca Thring said, "This was a life-or-death situation. Without surgery it is highly likely that Pax would have died. As with all major operations, there are risks, but it was the only option." Emergency surgery was carried out and the tennis ball was removed intact. Pax was allowed home the same day and has recovered well, although he is now sporting a 10cm scar.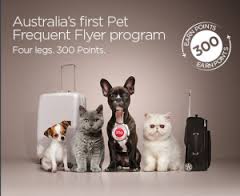 Pets Earn Frequent Flyer Miles
Pets are being rewarded for loyalty not just by their owners, but also by airlines, as part of a growing number of pet frequent flier programs. Dogs and cats that travel on a Virgin Australia domestic flight can now collect points for their owners that can then be used to obtain discounts on future flights. The animals travel in hold, as usual, but with the benefit of earning participating Virgin Australia club members a minimum of 300 points. "Virgin Australia flies almost 30,000 pets each year around Australia," said Neil Thompson, chief of Virgin Australia's Velocity club, "and a large proportion are owned by Velocity members." This is Australia's first frequent flier program for pets, but similar schemes are already available on other long-haul flights. Virgin Atlantic launched its Flying Paws scheme in 2005, which entitles each canine and feline passenger to a welcome onboard pet pack. Dogs receive a Virgin Atlantic t-shirt and a sparkly dog tag, while cats have a toy mouse to play with and a collar tag. Each will also receive a pet passport with a record of their flights and points, which they can redeem for gifts such as dog bowls or bonus miles for their owner.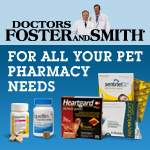 NEWS UPDATE brought to you by Drs. Foster & Smith, affordable pet supplies. Low prices every day, so you save on every order.

Listen to the entire Podcast of this show (#711)