Give Up Your Stupid Job and Vacation Around The World For Free!
Angela Laws, Trusted House Sitters
Join the folks that are giving up life's traditional path to become live-in pet sitters while traveling abroad. Watch people's pets in exchange for room and board. Trusted House Sitters' Angela Law describes what it's like to constantly be on vacation all over the world.
Angela Laws lives in the U.K. and has worked for Trusted House Sitters since it started in 2010. As well as working for the company, she also pet and housesits full time.
Trusted House Sitters is a network of travel lovers and pet lovers that care for pets in their homes. They do this out of a passion for caring for animals. Trusted House Sitters brings peace of mind to pet owners so they can travel and leave their pets happy at home, because as most veterinarians will tell you, a pet is far happier in their own safe environment.
Trusted House Sitters enables animal-loving travelers to stay for free at homes around the globe in exchange for pet sitting. They don't consider this to be a job; they consider it more of a lifestyle choice.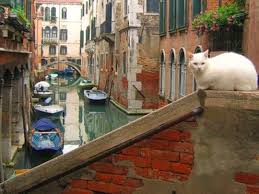 Being a pet owner, it's hard to just trust your pet to someone over the Internet. Trusted House Sitters understands this and has sitters on their website with full profiles that a pet owner can read. They have trust and verification steps that sitters go through, with a final step of a full background and criminal record check. These sitters also list references on their profiles.
It is set up so the pet owner will never lose control of who they invite into their home to care for their pet. From the moment they chose a sitter that applies to them, they do their own due diligence, the same thing you would do before inviting anyone into your home.
Angela tells us that she personally invited a pet sitter from New Zealand to care for her pets for three months. By the time they arrived, after skyping with them, after emailing with them and after checking their reference, she knew more about them then she did her neighbors, who she lived next door for five years.
If you are interested in traveling and want to be a pet sitter, all you have to do is to visit TrustedHouseSitters.com. You can register for free and search the site before joining. They are a membership-based network with a fee of $119 per year. This gives you access to house and pet sits anywhere in the world. With this fee, the two steps (trust and verification) are included. However, the third step of a criminal background check is done by a third party for a cost of around $60.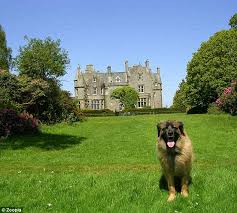 If you are a homeowner looking for someone to watch your pets, you again visit the site and list all of your details. You will also pay the $119 membership fee, which gives you 24-hour membership support and access to experienced sitters. There is no background check to list your home; it is up to the two parties involved (the home owner and the potential pet sitter) to actually do the due diligence themselves.
Pet sitters give their services and pet owners give their homes as free places to stay. This is a great way to travel the world and be "hired" to stay in Irish castles, Australian beach houses and a former royal estate in the English countryside. Current job openings include watching a kitty in California, a dog in Miami and a pup at his house in the Hawaiian rainforest, just to name a few.




Daughter Pranks Mom With Family Photos
Marissa Hooper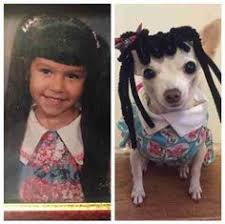 Marissa Hooper pranked her parents by replacing the family photos with almost identical pictures of her Chihuahua. Her mom didn't notice for two weeks, despite her fastidious house cleaning. The photos went viral and Marissa is on Animal Radio to tell us the motives behind her mayhem.
Marissa Hooper, 21, attends Sam Houston State University in Huntsville, Texas, and is studying to be an orthodontist. But before she left for college, she decided to dress up her dog, Dixie the Chihuahua, in outfits she made using items found around the house and placed her in poses similar to various family photos to test how observant her mother is.
It all started one day when she was sitting on the couch with her sister and looking at all of the pictures around their house. They wondered if their parents often looked at their family photos and mementos when they were away at school. They then wondered just how closely they paid attention to these photos.
Marissa decided to take it a step further and recreated the family pictures by dressing up her dog to look like the family members in the pictures to see if her mom would notice.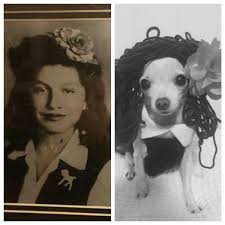 One picture she used was her sister's kindergarten graduation picture. Marissa was able to dress Dixie up into this pose by using black pipe cleaners for the hair. She was able to find a dress with the same colors and then made a white collar to match the original pictures.
There was also a black and white photo of her grandmother. Marissa copied the hair and flower her grandmother was using for Dixie.
She then placed the pictures of Dixie back into the picture frames and placed them in their original locations and waited.
However, when Marissa went back to school, she told her sister and thought it would only be a day or so before her mother noticed.
Marissa claims her mother is a fastidious housecleaner, so she knows her mother had to pick them up several times to dust them and then placed them back.
Marissa actually forgot about the photos and it was about two weeks before she heard from her mother. Her mother then did a group text to not only Marissa but also her sister and father. She said she didn't know which one of them were switching out the family photos, but told them to stop it because she had company and was running around to pick up the picture before her guests saw them, as she didn't want to explain why she had all of these family photos of their dog. She also didn't want them to think that that was what she did in her spare time!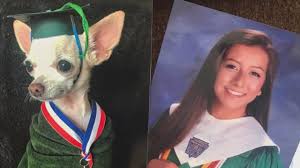 The last picture Marissa swapped was her high school graduation picture in her cap and gown. She was able to recreate the photo with Dixie by using a hand towel for the gown and cardstock paper for the cap. This one only took her mom about 2 days to notice and she actually said, "Her graduation picture came out better than yours!"
Marissa now knows that she has her mother on her toes checking all of the pictures when she leaves to go back to school!




When Pet Food Is Medicine - Dr. Debbie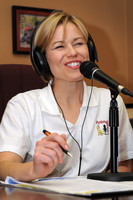 Proper pet nutrition is more than just diet choices for the healthy pet. It's even more important to properly feed the sick pet or those with chronic diseases. What you put in your pet's food bowl can help, or harm, his ability to cope with illness.
Peek into your average veterinary office and you'll likely find one or more brands of therapeutic diet foods created to manage pet specific pet health conditions. Veterinarians prescribe therapeutic diets to help pets with kidney disease, diabetes, pancreatitis, weight loss or heart disease. Special digestive diets may focus on hypoallergenic ingredients, fiber content or fat levels. Some diets prevent or dissolve mineralized stones in the urinary bladder. There are even diets to keep the spring in your arthritic dog's step and diets to aid in treating pets with cancer.
The grandfather of veterinary nutrition was Dr. Morris who in 1940 designed a diet to improve longevity of his dog, Buddy, who was a seeing-eye dog battling kidney disease. His efforts led to the introduction to Hill's K/D diet, a favorite diet used today for dogs and cats with kidney dysfunction. Today many more diets and conditions are addressed by companies such as Science Diet, Royal Canin, Purina and Iams.
As a veterinarian I recognize the value that therapeutic diets lend to managing my patients' health. But my strongest testament to their value is as a doggie momma who feeds a therapeutic diet to my own dog, Magnum.
My Labrador Magnum suffers from food allergies with frequent facial skin infections, bad skin odor, scratching and unpleasant gastrointestinal signs with diarrhea and flatulence. After several diet trials with various hypoallergenic diet approaches, he now thrives on a rabbit based therapeutic diet by Royal Canin. His doggie kisses are sweeter smelling now, he's content and he isn't a walking gaseous explosion anymore.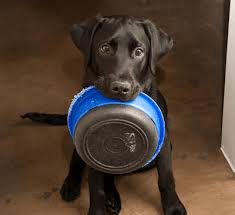 But be prepared to dig deeper in your wallet for therapeutic diets. The research behind these foods will cost the consumer more than average pet foods. Just look at the example of Magnum's food. This diet runs $86 for a 25-pound bag of dry food. This sure isn't cheap. But the investment can pay off in lower medical costs and fewer veterinary visits, justifying the additional cost. In Magnum's case, we are able to avoid continued treatment of skin infections, thereby avoiding medication use and he is spared incessant itching.
Some pet owners turn to home cooked diets in order to avoid the costs of therapeutic diets. Without guidance and veterinary nutrition analysis, pet owners may risk shortchanging their pet's nutrition. One research study identified that over 90-percent of home prepared diets for sick pets failed to be nutritionally adequate. Quality ingredients aren't cheap and a well-produced home cooked diet often ends up costing far more to prepare than commercially produced therapeutic diets.
If your veterinarian recommends nutritional management with a therapeutic diet, discuss all the options with your doctor. Inquire about different brands and sizes of food packages available, as many options are available. Get your money's worth on these diets by following your veterinarian's recommendations. Avoid mixing therapeutic diets with regular foods. This only hinders your pet's results and give you a false sense of saving money by making the food last longer.
As for Magnum, I choose to feed him his therapeutic diet and avoid popping pills into him. That's my gauge of a therapeutic diet success - food that serves like medicine in the doggie bowl, but without the hassles.
Featured veterinarian known as "Dr. Debbie" on national pet radio program, Animal Radio. Ebook author of "Yorkshire Terriers: How to Be Your Dog's Best Friend"; "Pugs: How to Be Your Dog's Best Friend"; "Mini Schnauzers: How to Be Your Dog's Best Friend"; and "Shih Tzu: How to Be Your Dog's Best Friend."




Animal Radio News - Lori Brooks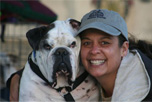 Pets Encourage Stronger Neighborhood Connections
Pet owners report stronger neighborhood social connections than non-pet owners, according to a recently published study. They were consistently more likely to report social benefits such as helpfulness, friendliness and trust between neighbors. The research adds strength to claims that pet ownership is a valuable and positive feature in community and neighborhood life, according to its authors. "The notion that pets facilitate the 'glue' that holds society together, or 'social capital' goes beyond the more commonly investigated role of pets as a social icebreaker," said Dr. Lisa Wood, lead researcher. "We were interested in the extent to which pets facilitate social interactions and creates the 'ties that bind' communities together." The University of Western Australia study, published in SSM-Population Health, was conducted in collaboration with the WALTHAM Centre for Pet Nutrition, part of Mars Petcare and was led by Wood, School of Population and Global Health. Researchers surveyed over 2,500 pet and non-pet owners across three U.S. cities, San Diego; Portland, Ore.; Nashville, Tenn.; and one Australian city, Perth. The survey measured multiple aspects of social capital including helpfulness, friendliness, trust and civic engagement. The study was the first of its kind to examine the social capital effects of pets in two different countries, according to its authors. Owning a pet was associated with higher social capital compared with not owning a pet at all. This finding was consistent across residents surveyed in all four cities studied. "The stronger associations observed for dog walkers, may be related to the role of dog walking as a way of greater neighborhood surveillance and increased perceptions of safety within a community," Wood said. "Pets in general support first meetings between neighbors, and they are often a topic of conversation over the garden fence." "Pet ownership brings health and social benefits and there is a growing call for the societal impact of pets to be taken seriously," said Sandra McCune, HAI scientific leader at WALTHAM. "The study adds further support to this agenda and for establishing 'pet-friendly' cities, towns and accommodation. The availability of parks and open spaces suitable for dog walking is essential for pet well-being, and for people to fully experience the benefits of pet ownership."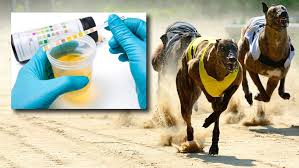 Racing Greyhounds Test Positive for Cocaine
For the greyhounds running at Florida's dozen racetracks, a trip to the winner's circle also means a urine test. So per state regulations, the dog officially known as "WW's Flicka" submitted her sample. The results came back positive for benzoylecgonine, a metabolite of cocaine. But a hardcore narcotic swimming through the bloodstream of an innocent pup shouldn't have been a surprise to anyone paying attention. According to state records, Flicka had already tested positive five times for cocaine this year before the latest test, including a positive drug test just the previous week. Flicka would turn out to be one of 12 greyhounds that tested positive for cocaine on 18 occasions over a four-month period in Florida this year. As first reported by First Coast News, the same trainer, Charles McClellan, handled all the doped dogs. Despite the steady run of failed tests, McClellan continued to work with animals at races until June 9, when state regulators filed an emergency order suspending his license. The Jacksonville scandal is easily the "Biggest greyhound drug case in American history," Carey Theil, executive director of industry watchdog group, GREY2K USA Worldwide, told The Washington Post. This is the second cocaine testing to rock Florida's dog tracks this year, fitting into larger pattern of increased cocaine across the sport, Theil explained. Florida's cocaine-fueled greyhounds spotlight how far some will go to squeeze whatever money they can from a shrinking industry and, critics say, showcases a lack of accountability in the current regulatory setup. "It's deeply disturbing," Theil told the Post. "And the fact that we're seeing this over and over again indicates the industry has a drug problem." American greyhound action is making a last stand in Florida. According to Theil's group, which operates as a nonprofit opposed to greyhound racing, at the industry's peak in the early 1990s, around $3 billion annually was bet on dog races. Today, the industry's gaming profits are seriously down: Between 2001 and 2014, the total amount bet on greyhounds dropped 70 percent, and the amount of state tax revenue from it slipped by 82 percent. The loss in popularity can be traced in part to persistent complaints about inhumane and cruel animal treatment. Forty states now outlaw greyhound racing. Since 1991, 43 tracks have closed or ended live events. Of the 19 greyhound tracks still operating in the United States, 12 are in the Sunshine State.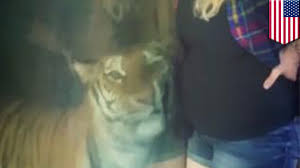 Tiger Wants to Snuggle With Pregnant Woman
A tiger made its way to the glass outside its enclosure at an Indiana zoo to snuggle up to a pregnant woman's belly. Potawatomi Zoo in South Bend shared video of the curious tiger affectionately rubbing itself up against the glass near Natasha Handshoe's pregnant belly. "We went to the Wine on the Wild Side event and this beautiful tiger knew that my cousin Natasha Handshoe was pregnant!" Handshoe's cousin Brittany Osborne, who captured video of the encounter, said. "The tiger was snuggling with her baby bump! It was the sweetest moment!" The tiger carefully approached the glass, as Handshoe had her back turned and Osborne wondered if the animal was able to tell she was pregnant. "I began filming her because I thought it would be entertaining. Then we all realized that the tiger was very interested in her baby bump," Osborne told Fox 59. Handshoe then turned her belly toward the glass and the tiger remained very interested in the bump. "I do believe the tiger knew I was pregnant just by the way it was acting," she said. Potawatomi Zoo was delighted by the experience and thanked Osborne for capturing the footage.
Sacramento Cracks Down on Unlicensed Pets
Sacramento pet owners appear to be hearing the city's message loud and clear: License your pets or face big fines. So far this month, the city of Sacramento has sold 2,022 pet licenses, compared to 1,230 licenses in June 2016, said Front Street Shelter manager Gina Knepp. Knepp attributes the dramatic jump to media accounts earlier this month about a crackdown on people whose pets are unlicensed. The new enforcement program begins on Saturday, and those who persistently fail to comply will get hit with fines of up to $500. "I'm not surprised about the response," Knepp said. "Most people don't want to get a ticket." As of July 1, the city began enforcing a longtime code requiring that dogs and cats be licensed and vaccinated against rabies. The licenses cost $20 annually for a neutered or spayed animal and require proof of a rabies vaccination. Pet owners in the city's data system will begin receiving notices as their cat and dog licenses expire. Those who fail to obtain a renewal within 30 days will receive a second notice. After that, failure to comply will result in a "correctable" $300 citation, which can be waived if a license is obtained within 30 days. If not, the citation will be permanent. Further citations will cost scofflaw pet owners $500. Only 13-percent of pets in Sacramento are properly licensed, the city estimates, compared to a national average of about 30 percent. But if the current momentum continues, the city's number should rise significantly, Knepp said. Pets, people and the shelter will benefit from the increase, she said. Although rabies cases in humans are rare, according to the Centers for Disease Control and Prevention, wildlife in California can carry the rabies virus and infect domestic animals. Licensed pets also are easier to track and reunite with their owners, Knepp said. The city estimates that it could have collected about $150,000 last year from residents who failed to renew their pet licenses. Knepp stated that money could be used to fund more animal control officers to respond to emergency calls and programs and improvements at the overcrowded downtown shelter. Knepp noted that the city has received some flak from pet owners who have called the licensing crackdown a "money grab" on social media. The criticism is unfair, she said. The city has required that pets be licensed as early as 1854 said, but the code has never been strictly enforced. In the old days, she said, the cost of licensing a dog was $5. That would translate to about $135 today. So we actually are not charging pet owners as much as we potentially could. The city's $20 licensing fee includes a free rabies vaccine and identifying microchip, plus a quick health evaluation. Residents who participate in programs for people with low incomes, including PG&E and SMUD utility assistance, can get their licenses for free if their pet is spayed or neutered, Knepp noted.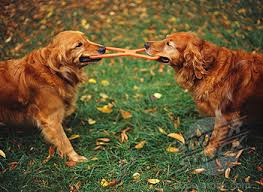 Dogs & Wolves Understand Fairness - Or Lack Thereof
Humans and primates have a finely tuned sense of inequity. New research suggests dogs and wolves also possess a sense of fairness or lack there of. Previously, researchers have hypothesized dogs gained a sense of inequity through domestication. But the latest study, published in the journal Current Biology, shows the sense is equally strong in dogs and wolves, suggesting a sense of fairness is wired in the genes of canines. In tests, scientists found wolves trained to press a buzzer refused to participate after realizing the action resulted in a treat for their partner but nothing for themselves. The test results were the same for dogs and wolves with the same upbringing. When researchers tested dogs and wolves without a partner, the canines were more willing to continue their training, continually pressing the buzzer despite not receiving a treat. "This showed that the fact that they themselves had not received a reward was not the only reason why they stopped to cooperate with the trainer," Friederike Range, a scientist at the Wolf Science Center of the University of Veterinary Medicine in Vienna, Austria, said in a news release. "They refuse to cooperate because the other one got something, but they themselves did not." Both the dogs and wolves refused to participate in the experiment even when they received a treat that was smaller than that of their partners. "This reaction has not been shown in experiments so far. But it confirms even more clearly that wolves and dogs really understand inequity," said researcher Jennifer Essler. The research also revealed the importance of hierarchy among wolves, as high-ranking wolves were quicker to grow impatient with the experiment. "High-ranking animals become frustrated more quickly by inequity because they are not used to this situation: not receiving something at all or only of lower quality," said Range. Wolves, like dogs, are highly social animals and cooperate with one another to survive. Previous research suggests a sense of inequity is essential to effective cooperation.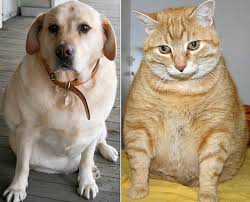 Obesity Big Problem for Pets
While a lot of people may think chubby cats and dogs look adorable, obesity is a real health problem for many pets in the United States. The veterinary clinic chain Banfield Pet Hospital released their annual report on the "state of pet health," based on data from the 2.5 million dogs and 505,000 cats treated by the chain of more than 950 clinics. This year's report includes a special focus on overweight pets, and the company compiled a list of the states with the highest percentages of obese and overweight pets. Minnesota topped the list for heaviest pets. "More than 20 disease conditions have been linked with pets being overweight," Banfield veterinary research associate Kirk Breuninger told Minnesota's KARE 11 news station. He added that while some people might think a "pudgy" pet looks cute, extra weight can exacerbate other health problems. There are eight states that do not have Banfield clinics: Alaska, Hawaii, Maine, North Dakota, South Dakota, Vermont, West Virginia and Wyoming, so it's unclear how those states would have fit into the list if they had been included. It's also important to note that this data only came from pets whose owners brought them to Banfield veterinary clinics. A few states have 10 or fewer clinic locations, so the data from those states may not be as comprehensive as in others. Based on the information Banfield provided to HuffPost, these are the 10 states with the highest proportions of overweight dogs and cats. States with the fattest dogs: Minnesota: 41-percent; Nebraska: 39-percent; Michigan: 38-percent; Idaho: 38-percent; Nevada: 36-percent; New Mexico: 34-percent; Washington: 34-percent; Utah: 34-percent; Indiana: 34-percent; and Oregon: 34-percent. States with the fattest cats: Minnesota: 46-percent; Nebraska: 43-percent; Iowa: 42-percent; Idaho:-40 percent; Delaware: 39-percent; Michigan: 39-percent; Nevada: 38-percent; Kansas: 38-percent; Utah: 37-percent; and New Mexico: 37-percent. In the United States overall, 33-percent of cats and 30-percent of dogs seen by Banfield clinics were unhealthily heavy. Those findings are lower than figures cited by the Association for Pet Obesity Prevention, which estimates that 59-percent of cats and 54-percent of dogs in the U.S. are overweight or obese. You might think that states with the most overweight people might also have the most overweight pets, but you'd be wrong. For instance, four states that are among the top six when it comes to the highest rates of human obesity, Louisiana, Alabama, Arkansas and Mississippi, were in the bottom six when it came to overweight pets. Banfield researchers weren't totally sure why these states had lower rates of overweight pets, but they do have a theory - parasites. Intestinal parasites make it more difficult for pets to keep on weight and the survey found that states with lower rates of pet obesity had higher rates of parasites, Breuninger told HuffPost. (He also stressed that he was by no means saying parasites are a good thing, as they cause "a number of health problems beyond an inability to readily put on weight.") Your vet can help you put together a diet or exercise plan that works for your pet. Breuninger explained to The Washington Post that many pet owners don't even realize their beloved furry friend is overweight. A veterinarian can help you determine if your pet has a weight issue, as well as assist you in putting together a diet or exercise plan. Banfield also provides a guide that includes visual cues that your pet may be too heavy. For a typical cat or dog, you should be able to see their waist and feel their ribs. However, if you can see their ribs, that suggests the animal is underweight. Feeding your pet the right number of calories is crucial and a vet can help you determine what that number should be. But it's also important to get your pet moving. For dogs, that might mean going for a walk or throwing a ball around, and for cats it can mean playing with interactive toys they can chase. Food puzzles, or toys that require pets to solve a puzzle to access food, can also help animals slow down while eating. (Just make sure to choose a puzzle that's appropriate for your pet's ability level.) Research by cat behaviorists last year suggests that food puzzles can even make cats happier, offering mental stimulation and satisfying a need that cats, who are natural hunters, have to "work" for their food.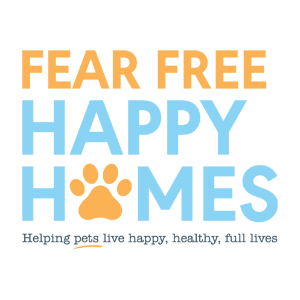 NEWS UPDATE brought to you by Fear Free. "Take the 'pet' out of 'petrified'" and get pets back for veterinary visits by promoting considerate approach and gentle control techniques used in calming environments.

Listen to the entire Podcast of this show (#920)