Dog-Gone Vacation: Three Essentials To Pack When Traveling With Pets
Pat Kopischkie, Pet Product Specialist for Wahl Clipper Corporation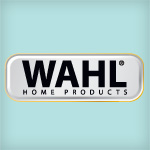 Pets are members of the family, so much so that more families today are traveling with their four-legged companions than ever before. In fact, 40-percent of pet owners now bring their pets on family vacations.
Although packing for your pet may seem like a walk in the park, a few missed items could lead to a very hairy, uncomfortable and perhaps even stinky situation. To avoid these possible outcomes, here are three things no pet owner should leave home without: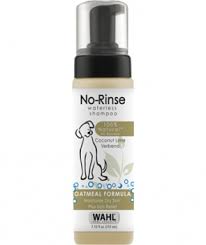 Waterless Pet Shampoo. Okay, so giving your dog a bath is not exactly at the top of your vacation itinerary, but that doesn't mean Spot will refrain from rolling in something he shouldn't. The good news is new, more convenient bathing products such as Wahl's No-Rinse Waterless Shampoo, leave the dirty work at home. This 7-ounce bottle contains foam you can simply massage on your pet for a fresh coat. No water is necessary, and it's 100-percent natural.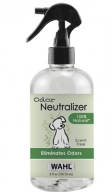 Smell Control. There are countless things we love about our pet, but the smells are something we could all do without. If your pooch rolls in something nasty you can deodorize and freshen up their skin and coat with Wahl's natural Doggie Deodorant, offering a eucalyptus spearmint scent that is easy on the nose. If they manage to share the stink before you can get them clean you can use the all-natural Odor Neutralizer spray designed to remove odors not only from your pet, but it can also be sprayed on bedding, furniture, carpeting or wherever odors are lurking.
Brush. Traveling can be stressful for pets, as one recent national survey reveals. And shedding often comes with stress. Unless your idea of a good vacation is a car, camper or hotel room full of pet hair, it's best to pack a brush. A good option is a large bristle pin brush. It not only collects loose fur, but also detangles and smooths the coat. The act of brushing your pet also can have a calming effect, just what the doctor ordered for long trips.
A fun, stress-free family vacation requires being ready for whatever comes your way and when your pet is along for the ride, things can get hairy quickly. Preparation for cleaning, grooming and protecting your pet is a great way to keep everyone traveling happy and healthy.
Wahl has everything you need to groom your dog's coat. Visit their website wahlpets.com which has "how to tips," a grooming scheduler and advice on how to care for specific breeds with regard to bathing, clipping and brushing. You will also find articles pertaining to pet grooming, as well as all of their new products. Follow Wahl Home on Facebook and Twitter.
Detoxing Ladybug
A.D. Dolphin, Dherbs
Dherbs is a health company trying to start a new health revolution. Their main goal and function is to enlighten and properly educate people to the importance of health and nutrition.
Dherbs loves pets, and has put together a great website where you can find information about pets and how to treat and care for them, as well as making sure they're eating properly.
Now, they have a detox specifically for cats and dogs, which also gets rid of toxins. Our pets are eating processed food, which is leaving them with illnesses similar to humans. These illnesses include but are not limited to diabetes and arthritis.
So we decided to try it on our studio stunt dog, Ladybug. At first, we were worried that the "detox" would cause her to constantly go to the bathroom. Fortunately that didn't happen, and she looks terrific, has a great shiny coat and loads of energy. A.D. informs us that we should do this to Ladybug about twice a year.
Dherbs detox for pets is 100-percent completely natural consisting of herbs. You just mix it in with their food on a daily basis. You can also find recipes so you can give them healthy snacks throughout the day.
When you cleanse the body, you open the door to healing and rejuvenation; in other words, you're turning back the hands of time on aging or degenerating. At Dherbs, you will find over 400 products for both you and your pet.
Now you can get 10% off all online purchases! Their new herbal pet care line deals with pet issues such as: Behavioral problems; Immune systems; Joint, bone, and cartilage; Liver; Pancreas; Parasites and worms; Respiratory issues; Anti-radiation toxicity; and Tumors. They also have vitamin and mineral formulas. Use code 'animalradio' at checkout for your 10% discount.



The Dogfather's Grooming Tip with Joey Villani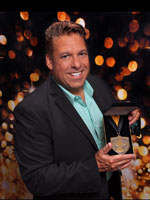 Getting The Most Out Of Prescription Shmapoos
Many veterinarians prescribe prescription pet shampoos for people to bathe their pet at home. Some of these shampoos require weekly use, while other may require your pet to be bathed every other day to every day.
But what your veterinarian fails to tell you, unless your pet's skin is clean (this means clean of dead skin and any scabbing or shedding), the shampoo is not going to work very well.
Even if these products work very well medically, they don't clean well, as they don't contain soap. So what happens is that when you use the product, half of it goes down the drain because it can't do its job. It just can't remove the dirt, oil and buildup. The medicated shampoo will then not solve the problem it was prescribed for.
You need to remove the dirt before using the medicated shampoo, in a way that is not going to harm your pet and will maximize the product that you've been given by the veterinarian, which is probably pretty expensive!
So use a good regular pet shampoo first. This will remove the dirt and oil as well as any buildup, so the medicated shampoo can do its job.
Animal Radio® News with Stacey Cohen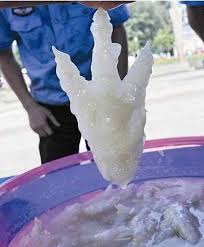 Would You Eat a 46-Year-Old Chicken Foot?
A fresh chicken foot may not be the first thing most people reach for when looking for a snack, but even less people would choose a 46-year-old chicken foot to satisfy their hunger. According to The Daily Telegraph, police in China seized 22 tons of expired meat from a Vietnamese smuggling group back in May. Investigators say they found chemically-treated chicken feet dating back to 1967, as well as rancid tripe and throat that was supposedly on its way to the Chinese food market.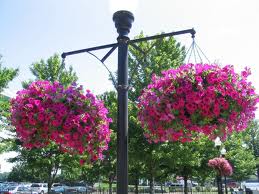 Dogs Blamed For Lack of Decorations
Pooches in Henley, England are being blamed for the lack of baskets on the town's lampposts. According to the Henley Standard, council officials have banned hanging heavy decorations on the cast-iron ornate posts because of structural damage supposedly caused by dog urine. Rusting at the base of the lampposts has caused some of them to corrode. But while Henley's county councilor David Nimmo Smith says the lampposts are popular stops for dogs out on a walk, he notes that there isn't any evidence proving that the pups are the only problem. Road salt and floodwater are also possible causes for the corrosion.
Flight Attendant Accused of Smuggling Animals
An American Airlines flight attendant from New York is taking legal action to clear her name after being accused of hiding rats in her underwear and sneaking them onto a plane. The New York Post says Louann Giambattista has filed a lawsuit seeking unspecified damages, claiming the accusations have left her with "debilitating anxiety" and created other issues that made it nearly impossible to show up for work. Giambattista's problems began last year when one of her American Airlines co-workers allegedly noticed an unusual bulge in the admitted animal lover's pocket, and another claims to have caught her trying to sneak the rodents food during a flight. No rats were ever found, but Giambattista says her passport was flagged because of the accusations and she has been subjected to stops and searches every time she passes through customs. American Airlines says it will respond to the claims in court.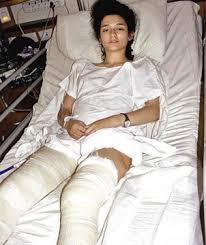 Girl Learns Lesson Hard Way - Lions Don't Like To Be Kissed!
That's the lesson for a Canadian teenager who was mauled by a lion in South Africa. Lauren Fagen was attempting to kiss the fur of a caged male lion at a wildlife rehabilitation center. The lion wasn't in a kissing mood. It dragged her by the legs into his cage, and a female lion also joined in the attack. Fagen says she's lucky to be alive. She'll be out of the hospital next week.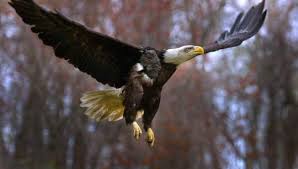 Bald Eagle Still Letting Freedom Ring
A bald eagle that flew the coup on Fourth of July eve in Baton Rouge is still letting freedom ring. WBRZ-TV reports the bird escaped while its exhibit at the city zoo was being worked on. Several tips have been called in as to the bald eagles' whereabouts, but so far the bird on loan from the U.S. Fish and Wildlife Service is still being sought.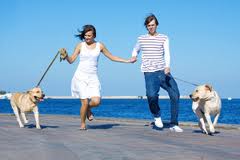 Dog Owners Are In The Majority In The U.S.
According to the latest American Pets Poll, 52-percent prefer pups as pets, while just 21-percent would rather have a cat. But few people believe in the stereotypical "crazy cat" lady or man. Just 23-percent think "cat owners are weirder than dog owners." And the feline family rules when it comes to less convention animal companions. Just over a quarter would choose a tiger if they were to have an exotic pet, to put it at the top of the list of survey options. Giraffes take second place with nods from 20-percent, while 18-percent would like a pet dinosaur. Sixteen-percent would welcome an elephant into their family, and polar bears are popular among 14-percent. But just six-percent think an alligator would make a good pet.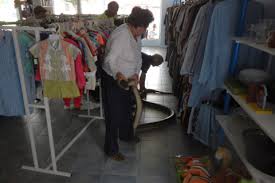 Deal-Seeking Python Wrecks Thrift Shop
Employees at a St. Vincent de Paul thrift shop in Australia were surprised to learn that the culprit behind an apparent break-in was a 19-foot python. According to the Australian Broadcasting Corporation, the staff at the Ingham store came to work Tuesday and found the place ransacked. But their search for a possible burglar eventually led them to the giant reptile. Local snake catcher Virginia McGrath was called in to take care of the snake, which she says was one of the biggest she's ever had to remove. The deal-seeking python will reportedly be released into the nearby wetlands.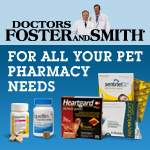 NEWS UPDATE brought to you by Drs. Foster & Smith, affordable pet supplies. Low prices every day, so you save on every order.

Listen to the entire Podcast of this show (#712)