The Truth About Anesthesia Free Dental
Doc Halligan, Lucy Pet Foundation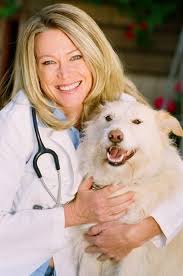 Your local pet store may offer an Anesthesia Free Dental Cleaning. This is NOT an alternative to teeth cleaning. Doc Halligan says a real cleaning will help your pet avoid serious trouble down the line with infection of vital organs.
The bottom line is in order for a proper deep teeth cleaning on an animal, where probes are used under the gums for scaling without hurting the teeth and then the teeth are polished, the animal must be anesthetized or put under sedation.
However, there are some animals that are an anesthetic risk. These can be animals who are elderly or who are ill. If these at risk animals can tolerate it, a mild sedative may be given.
Unfortunately, most people are being misled that Anesthesia Free Cleaning is for all animals. Anesthesia Free Cleaning is being marketed differently from what it really is. What it is, is for people who can't afford the anesthetic and their pet's teeth are horrible; or the pet is elderly. But, it doesn't replace a healthy brushing every other day or a sedated animal having their teeth cleaned properly by a professional. The people that are offering this service are making money and not being forthright to pet owners.
When an Anesthesia Free Cleaning is done, the enamel can be ruined on the teeth. Normally a veterinarian would use water, which doesn't scrape the teeth, to get rid the plaque. However, you can't use water in an Anesthesia Free Cleaning, so the enamel can get scraped off the teeth.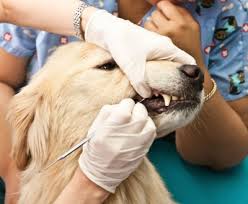 Dental disease is one of the most common diseases in pets. If you're not brushing your pet's teeth every other day, by the age of three, most will have dental disease. Don't ever use human toothpaste on pets, as they can't spit it out, which can lead to tummy upset due to the fluoride. Also, don't use a human brush, as they are too hard fro a pet's enamel. You can find specially flavored toothpastes made just for pets at any pet store as well as a toothbrush just for animals.
Dental disease can cause bacteria to get into the blood stream and sit on the heart valves and/or going to the kidneys and liver. Your pet's life can be severely shortened just by having bad teeth.
In the State of California, it is actually against the law for anyone to do a teeth cleaning, using anesthetic or not, unless it is under the guidance of a veterinary. This procedure is considered surgery, since instruments are being used.
The Mission of The Lucy Pet Foundation is to reduce pet overpopulation by having mobile spay/neuter clinics across the country and to support causes that benefit animal welfare. The Lucy Pet Foundation currently has two buses that travel around Southern California focusing on spaying and neutering. These buses are state of the art surgery units. Their next focus is in generating more funds to expand the work of these buses and have more across the country.
The Lucy Pet Foundation not only offers free and reduced spays and neuters, they also do microchipping, vaccines and de-wormings. Spaying and neutering is not only great for pet population control, but it has been proven that an animal will live on an average of 40-percent longer after having this surgery.

Here is a list of upcoming free or reduced fee mobile spay and neuter clinics in California:
Friday, August 2
CATS ONLY
SPAY/NEUTER
$10 CoPay
Check in 7:30am
Location: Peter Zippy Cats, 2115 North Gaffey Street, San Pedro, CA
Please call 1-855-499-5829 or Email: Info@lucypetfoundation.org to schedule an appointment.
August 3, 8, 10, 17, 24, 29 & 31)
SPAY/NEUTER CLINIC
Location: Morgan Park, City of Baldwin Hills, 4100 Baldwin Park Blvd, Baldwin Park CA
Check in 7:30am
ACCEPT COUNTY AND CITY VOUCHERS
Please call 1-855-499-5829 or Email: Info@lucypetfoundation.org to schedule an appointment.
August 12, 19, 21, 26 & 28
SPAY/NEUTER CLINIC
Location: Inland Valley
Check in 8:00am
Prices Vary
ACCEPT COUNTY AND CITY VOUCHERS
Please call 1-855-499-5829 or Email: Info@lucypetfoundation.org to schedule an appointment.
Friday, August 14
SPAY/NEUTER CLINIC
ACCEPT COUNTY AND CITY VOUCHERS
Check in 7:30am
Location: Centinela Pet Supplies, 3860 Centinela Avenue, Los Angeles, CA
Please call 1-855-499-5829 or Email: Info@lucypetfoundation.org to schedule an appointment.
Friday, August 28
CATS ONLY
ACCEPT COUNTY AND CITY VOUCHERS
Check in 7:30am
Location: Centinela Feed & Pet Supplies, 22840 Hawthorne Blvd., Torrance, CA
Please call 1-855-499-5829 or Email: Info@lucypetfoundation.org to schedule an appointment.
Remember, you must get on a list to have your pet seen at these locations. Please call The Lucy Pet Foundation toll free at 1-855-499-5829 or Email: Info@lucypetfoundation.org to schedule an appointment, or register at the events.
See the current list of clinics at http://www.lucypetfoundation.org.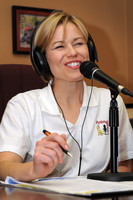 How To Achieve Litter Box Success - Dr. Debbie
It's important to realize not all cases of inappropriate elimination are a "behavior" problem. In confirmed behavioral driven house soiling cases, 20-percent of the cats also had a contributing medical condition at the time. So even if it sounds like a behavioral problem, see your veterinarian to ensure your cat isn't the 1 in 5 that has discomfort, infection or other health problems influencing her litter box use.
Drawing Kitty To The "Right" Spot
Check the condition of the box - is it urine stained on the bottom? Throw it out and get a new one. Keep the box clean by scooping twice daily and by performing a complete litter change out twice a week for non-clumping litter or every 2-3 weeks for clumping varieties.
To entice kitty back to the litter box try a litter box attractant like the herbal-based cat litter additive called "Cat Attract."
Multi-cat homes or those with outdoor cats nearby should use pheromone (scent hormone) products to ease social stress and facilitate litter box harmony.
Kitty Eliminates Near, But Not Quite In The Litter Box
Your kitty is telling you that she understands what you want her to do, but something isn't quite right in the litter box environment. First start with providing a larger box, even if this means buying a plastic under bed storage box for this purpose. Look for one sized 18 x 36 inches in size.
Remove any litter box covers. Revisit the traffic flow in the litter box area. Ensure the box is in a quiet, low traffic area. Keep the box unquestionably clean.
Is Your Cat Urinating In Tubs Or Sinks?
Chances are your cat has urinary tract inflammation or infection. The cool surfaces provide relief to the inflammation or discomfort of a medical condition. See your veterinarian for a urine evaluation and treatment since environmental changes alone will not stop the behavior.
To preventing further episodes, decrease access to tubs and sinks, close doors to bathrooms, or fill the bottom of sinks and tubs with a small amount of water.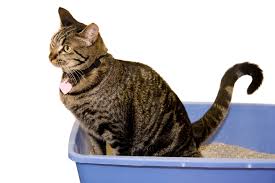 Kitty Eliminates On Throw Rugs And Won't Use Litter Box
Your cat has already made a litter preference. Perhaps the texture of carpet is more appealing than the litter used. Provide a litter box smorgasbord. This is when you provide multiple litter pans at the same time, each with different litter varieties such as clay, clumping, and natural pine litter. Be sure to include one litter box with sections of throw rugs or carpet remnants lining the bottom. During this time, remove all throw rugs from the house or block kitty's access to those areas.
If kitty demonstrates a litter preference, switch her litter boxes to that style of litter.
If kitty chooses the rug-lined box, then continue providing carpet lined litter boxes to establish a good pattern of repeated box use. Gradually start sprinkling small amounts of cat litter in the box on top of carpet surface. With time, many cats can be retrained to accept the box as the carpet is phased out and just litter remains.
Prevent Returning To Scene Of Crime
Clean all house soiling accident sites with an enzyme based pet cleanser. The enzymes break down the chemical component of the odors, and do more than just cover up with scents. Do not use ammonia based cleansers on accident areas - doing so is counterproductive. (Remember that urine contains ammonia products.)
Cats dislike eating in areas that they eliminate, so place food and water bowls in the site of the accidents, or try placing pieces of aluminum foil in areas to deter kitty's use.
Citrus scents are offensive to cats and can be an effective cat deterrent. Use citrus or potpourri scented air fresheners in the area. If your cat is eliminating in house plants, place lemon or orange peels in the pot to make the area less attractive. And of course, make sure you aren't using citrus scented cleaners on the litter pan!
To keep your kitty away from areas she continues to eliminate on, use double sided sticky tape or turn plastic carpet runners upside down. Another option is to invest in motion-activated devices that spritz out citronella or puffs of air when the electronic eye picks up motion in the off-limits area.
The Tough Reality
For some cats, environmental changes aren't enough and drug therapy may be a necessary tool. But remember that behavioral medications aren't a shortcut - drug therapy must be used with veterinary monitoring and in conjunction with environmental changes.
Want to hear some bad news? In households struggling with many years of feline house soiling, it may be necessary to discard urine marked furniture, change out carpet, carpet pads, and treat sub-flooring to effectively remove scent triggers for future elimination issues. It may sound extreme, but it can be an important step to achieve faithful feline litter box success.
Featured veterinarian known as "Dr. Debbie" on national pet radio program, Animal Radio. Ebook author of "Yorkshire Terriers: How to Be Your Dog's Best Friend"; "Pugs: How to Be Your Dog's Best Friend"; "Mini Schnauzers: How to Be Your Dog's Best Friend"; and "Shih Tzu: How to Be Your Dog's Best Friend."

It's a Wacky Wednesday Here at the Animal Radio® Studios
WackyWed Contest IS ON - LIKE your FAVORITE pic and the three pics with the most LIKES & SHARES are this week's winner will receive a Pod GPS Tracker & Activity Monitor from Pod Trackers.
TO ENTER Send us your FUNNY pet pic to WackyWed@AnimalRadio.com - (Please put WACKYWED in the subject line & give us your pet's name, your name & where you hail from) If YOUR pic is chosen then spread the word to your friends & family on Wednesday - the pics w/the most LIKES and SHARES will be the winner!
This week we are giving away a Pod GPS Tracker & Activity Monitor from Pod Trackers. Pod is a small & light real-time GPS tracker designed to attach to any size of collar, letting you locate your pet on demand.
With the Pod GPS Tracker & Activity Monitor from Pod Trackers, you can monitor your pet's activity and record their adventures on a smart phone or computer.




Join Animal Radio® on Facebook for Wacky Wednesday! Win great prizes every week for your wacky pet pictures. Last month we gave out goodies from The Green Pet Shop, PL360, Bark Box, Solid Gold Pet, Energizer and more. Visit us on Facebook now.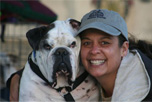 Animal Radio® News - Lori Brooks
Autistic Dogs
Bull terriers who compulsively chase their tails may be autistic, at least that's what Dr. Nicholas Dodman, Director of the Behavior Clinic at Tufts Cummings School of Veterinary Medicine, believes. He studied the subject for years and now says that like autistic people, such tail-chasing Bull terriers may be socially mal-adapted, unpredictably aggressive toward others and/or may stare into space for no apparent reason. Dodman's study is the first to propose that autism may occur in dogs.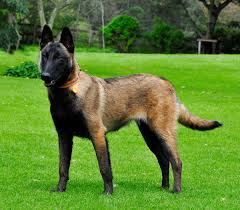 Movies Impact Breed Popularity
If you haven't yet seen the movie Max, it stars a Belgian Malinois dog. While that might make you want to see it even more, it's not all good for the breed of dog that Hollywood makes famous. It's still too early to tell, but the anticipated increase in these dogs being handed over to shelters over the next few years already has the rescue community fearful. Everyone's concern is that, after seeing Max the movie, many will rush out to buy a Belgian Malinois. If past trends are any indication, we can expect an increase in the backyard breeding of these dogs and the issues that arise because of people breeding for money without thinking about what's best for the dog. After analyzing a number of movies released between 1927 and 2004 featuring dogs and evaluating AKC registration trends researchers confirmed that movies definitely have an impact on breed popularity. "Lassie Come Home" was associated with a 40-percent increase in Collie registrations, and after the remake of "101 Dalmatians" in 1996, animal shelters reported a 35-percent increase in the number of Dalmatians surrendered.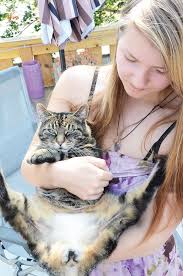 Someone is Shaving Neighborhood Cats
Residents of Campbell River in British Columbia are afraid to let their cats wander the neighborhood because someone keeps shaving them. One woman said her 12-year-old cat came home with a square-shaped patch shaved into her belly the first time it happened and has since come home with patches of hair missing four more times. It also happened to a neighbor's cat. Strangely, the cats are still let outside at nighttime because the mystery shaving incidents have only happened in the daytime.
Letter Writing Celebs Ask Costco to Remove Caged Hen Eggs
Actor and activist Brad Pitt has sent a personal letter to the CEO of Costco calling for the removal of egg-laying hens from crammed cages. Pitt actually wrote the letter on behalf of Farm Sanctuary, an organization aimed at rescuing and protecting abused farm animals. Talk show host Bill Maher, also recently called for Costco to stop selling eggs from caged hens in a New York Times op-ed piece. And just last month, actor Ryan Gosling also sent the Costco CEO a letter responding to a Humane Society investigation of an egg supplier connected with the corporation.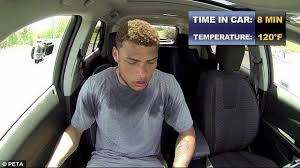 NFL Player Locks Himself in Hot Car to Show What Dogs Endure
Arizona Cardinal's Tyrann Mathieu's video for PETA is still heavily circulating online. If you haven't seen it, Mathieu is the NFL player who locked himself in a car to demonstrate the danger that dogs endure when they're locked inside a car on a hot summer day. After just a few minutes in the Arizona heat, Mathieu starts to breathe and sweat heavily. He points out on the video that dogs are unable to protect themselves from the heat and can sustain brain damage, even die, after only 15 minutes. Signs of heatstroke, which can occur quickly, include restlessness, heavy panting, a darkened tongue, a rapid heart rate, fever, vomiting, glazed eyes and dizziness. People, of course, have the benefit of being able to sweat through their skin, which helps us cool down. But dogs are covered with fur and can only cool themselves by panting and sweating through their paw pads.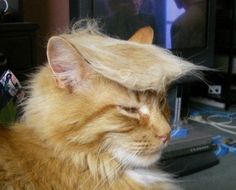 "Trump" Your Cat
Throughout the course of his time in public life, everyone has been wondering about Donald Trump's hair, or lack of it. Is it a comb over? Is it a toupee? And with his announcement that he's running for President there's a new social media trend called #trump your cat. Here's how it works: First, you gather up all of the lint and loose pet hair in your house then you put it on your cat's head. Then take a picture of your cat and post.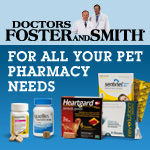 NEWS UPDATE brought to you by Drs. Foster & Smith, affordable pet supplies. Low prices every day, so you save on every order.

Listen to the entire Podcast of this show (#817)