The Incredible Dr. Pol
Dr. Jan Pol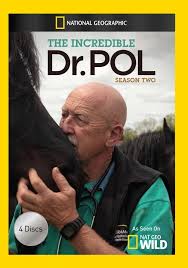 Nat Geo Wild's Dr. Pol returns to Animal Radio® Airwaves with stories from his intriguing life. He'll talk about how surreal it is to see his face on comic books and a gaming app.
Since his last appearance, Dr. Pol has appeared in a comic strip and even has his own game app. He has also written a book, "Never Turn Your Back On An Angus Cow."
Dr. Pol states that if you ever do turn your back on an Angus cow, "They'll get ya!" This has happened to him many times. He goes on to state that if you turn your back on any animal, they will attack you. But an Angus cow, especially one with a calf, "Well, you had better be close to a fence or she'll take care of you in no time flat!
The free app, "Dr. Pol Vet Rescue Game," which Dr. Pol played once, is great game for children, where they can rescue animals in distress. And when asked what he thought about seeing his face on a comic book, he states, "I think it's amazing. I never thought anything like this would happen."
When Dr. Pol's son originally approached him about doing reality show on his practice, Dr. Pol didn't think anyone would want to watch him. To date, they have now filmed 8 seasons of "The Incredible Dr. Pol," which follows the doctor on his routine 14-hour workdays treating both pets and livestock.
Being born and raised on a dairy farm, Dr. Pol is particular to the larger animals, especially the bovine and equine. He does like small animals, because it allows him to do so much more. Smaller animals have a lot more diseases, which allows him to do more types of surgeries.
He also talks about farm animals, especially among the Amish, which are "tools." For farmers, a cow is a source of income, and when you cannot bring that cow back to production, then you have to think about what you need to do and whether or not it is worth it to the farmer, and what they're willing to spend. This is much different than what people will do for their pets.
http://channel.nationalgeographic.com





America Has Two Nasty Little Secrets
Kim Sill, Saved In America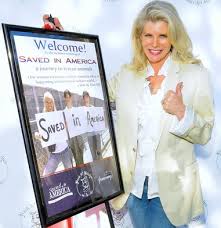 Actress Kim Sill took a camera and went undercover to show America the two biggest and nastiest lies about the pet welfare industry. She'll explain where pet stores get their animals and what the big welfare agencies, like the ASPCA, HSUS, AHA and Best Friends, do with your donations.
America has two nasty little secrets and those secrets are:
1. All of those cute puppies that are sold in pet stores come from "puppy mills." Their mothers spend their entire lives in tiny, unsanitary cages, never walked, never petted, never doing anything but making puppies.
2. Most Americans would rather look the other way than to see what is happening in the animal rescue world.
Saved In America is the story of one woman's journey to show America what is happening in the animal welfare world. Kim Sill protested for an entire year to bring awareness about pet shops selling puppy mill dogs. What she found was shocking and led her to ask why half a billion dollars a year is raised in the name of animal welfare and the grassroots rescues in America's communities are not seeing any of this money?
The movie contains undercover footage as well as footage of when Kim was protesting those pet shops that are selling mass-produced dogs.
Kim decided to put the film out there because when she put the footage together, she realized that many people don't know what goes on with these puppies and how their parents are kept. The parents are being used for mass productions of puppies, with so many of them literally never seeing the light of day. They normally spend their entire lives in cages that are stacked upon each other.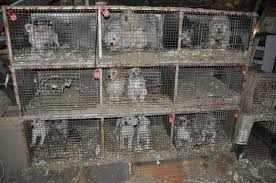 This is the story of the underdogs and the everyday heroes who spend their time and money rescuing animals. Kim met many people on her journey including Pink. Cesar Millan, "Dr. Phil," Kim Kardashian, and Katherine Heigl who all make appearances in the film to help raise awareness about America's homeless pet population. Thousands of animals are saved along Kim Sill's way as she documents and films her way through the rescue world of hoarders, animal abusers, gangs and puppy mills.
Click here to view a trailer of Saved In America, which will be released:
WHAT: Daily screenings followed by a 15-minute Q&A
WHEN: August 14-20 at 12:00PM
WHERE: Regency Agoura Hills Stadium 8, 29045 Agoura Rd., Agoura Hills, CA 91301
After each screening, a short Q&A will follow, featuring a different rescue group in the LA area. All ticket sales from that day will be donated directly to that organization.
After the release of the film, it will be available on DVD.
To help animals, you should donate to your local shelter where the money will go directly to help the animals. Forget about these large organizations that run million dollar television ads requesting donations, as your money is going to pay for these ads as well as the t-shirts, hats, etc. that you receive when you send in a donation. The money is NOT going to the animals, as it cots money for commercials and promotional items. When you send in $20 to these large organizations, they then use that money to send out more solicitations for money, and to pay themselves large salaries.
http://savedinamericathefilm.com





JFK Building Animal Terminal
Doc Halligan, Lucy Pet Foundation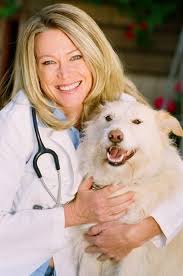 JFK Airport broke ground on a new 48 million dollar terminal specifically for animals. It'll boast a canine hotel where you can board your dog. Doc Halligan has the latest on the 178,000 square foot facility.
Doc Halligan recently spoke with Dr. Aaron Perl, who is the Managing Director of the ARK. Dr. Aaron Perl, who is both a lawyer and a doctor, states that they just broke construction on the ARK at New York's John F. Kennedy International Airport, which should be opened by this time next year.
The ARK is a comprehensive multi-purpose animal handling and air cargo facility. It will be located in a 178,000 square foot terminal, which was currently not being used. It is expected to cost $54 million dollars to complete. It is intended to act as a quarantine and boarding facility and is actually going to be a sort of luxury hotel for animals. This will be a state of the art facility and there has never been anything like this before. They will be able to handle every kind of animal imaginable.
JFK (New York's John F. Kennedy International Airport) and LAX (California's Los Angeles International Airport) are two of the largest airports that handle animal traffic. You name it, horses, aardvarks, chickens; all types of animals have passed through these airports.
There are regulations when animals come to this country and they may even be required to be quarantined for a period of time. This new facility will make it safer for the animals, and the public, because thee animals can be easily screened for any possible diseases coming into our country. If they are quarantined, horses and cattle will now stay in comfortable hay-lined stalls, there will also be pens for goats, pigs, sheep, etc., as well as an aviary for birds.
The ARK will also handle domestic animals, with a 20,000 square foot luxury resort, with bone-shaped pools, air-conditioned rooms, TVs and even a boarding facility for overnight stays, costing upward to $100 per night.
The ARK is working closely with the Cornell Veterinary School during the planning stages. Who better to consult with, as veterinarians are the experts when it comes to animals! Some people are criticizing the amount of money that is being spent on this facility, but animals truly enrich our lives. This will also help when transferring animals to different places around the country to ensure species survival.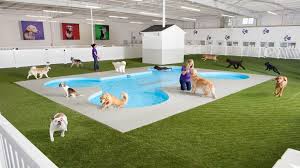 Hopefully this will only be the beginning and more airports will continue to accommodate animals as more and more pets are traveling.
The Mission of The Lucy Pet Foundation is to reduce pet overpopulation by having mobile spay/neuter clinics across the country and to support causes that benefit animal welfare. The Lucy Pet Foundation currently has two buses that travel around Southern California focusing on spaying and neutering. These buses are state of the art surgery units. Their next focus is in generating more funds to expand the work of these buses and have more across the country.
The Lucy Pet Foundation not only offers free and reduced spays and neuters, they also do microchipping, vaccines and de-wormings. Spaying and neutering is not only great for pet population control, but it has been proven that an animal will live on an average of 40-percent longer after having this surgery.

Here is a list of upcoming free or reduced fee mobile spay and neuter clinics in California:
August 8, 10, 17, 24, 29 & 31
SPAY/NEUTER CLINIC
Location: Morgan Park, City of Baldwin Hills, 4100 Baldwin Park Blvd, Baldwin Park CA
Check in 7:30am
ACCEPT COUNTY AND CITY VOUCHERS
Please call 1-855-499-5829 or Email: Info@lucypetfoundation.org to schedule an appointment.
August 12, 19, 21, 26 & 28
SPAY/NEUTER CLINIC
Location: Inland Valley
Check in 8:00am
Prices Vary
ACCEPT COUNTY AND CITY VOUCHERS
Please call 1-855-499-5829 or Email: Info@lucypetfoundation.org to schedule an appointment.
Friday, August 14
SPAY/NEUTER CLINIC
ACCEPT COUNTY AND CITY VOUCHERS
Check in 7:30am
Location: Centinela Pet Supplies, 3860 Centinela Avenue, Los Angeles, CA
Please call 1-855-499-5829 or Email: Info@lucypetfoundation.org to schedule an appointment.
Friday, August 28
CATS ONLY
ACCEPT COUNTY AND CITY VOUCHERS
Check in 7:30am
Location: Centinela Feed & Pet Supplies, 22840 Hawthorne Blvd., Torrance, CA
Please call 1-855-499-5829 or Email: Info@lucypetfoundation.org to schedule an appointment.
Remember, you must get on a list to have your pet seen at these locations. Please call The Lucy Pet Foundation toll free at 1-855-499-5829 or Email: Info@lucypetfoundation.org to schedule an appointment, or register at the events.
See the current list of clinics at http://www.lucypetfoundation.org.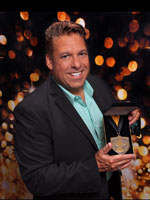 The Dogfather's Grooming Tip with Joey Villani
When Shampoo Goes Rancid
A woman, who has been bathing her pet at home for years, was concerned when her pet started coming down with strange skin rashes. At first she thought it was an allergy, so she ignored it and self-medicated it with Benadryl. However, it didn't get better, it actually got worse. So she decided to contact Joey. It turned out to be a bacterial infection from the actual shampoo she was using.
What most people don't know, including pet groomers, is when you buy pet shampoos, most of them need to be diluted. But, there are some that you can use directly from the bottle. Most shampoos need to be broken down by adding water. If you buy a quart bottle of concentrated pet shampoo at your pet store, you may then end up with actually five quarts after adding water.
What happens with this mixture is that you only use a small amount at a time, and then you put it back on the shelf until next time. However, the water actually spoils the product. Most people don't bathe their pet at home that often, so you end up using a product that has been sitting for weeks or months, which has been spoiling.
So now you apply this spoiled mixture directly on your pet, which is riddled with bacteria. If your pet has any scrapes or even any small wounds, this bacteria can get into the skin, leading to skin problems, which is not easy to diagnose.
Joey recommends that any time you use a shampoo or conditioner that has to be broken down with water, after you are done with it, dump out the unused portion! The concentrate in the bottle will last a long time (see the expiration date), but the mixture with water will only lasts a couple of days.
The spoiled mixture may even have a funny or strange odor to it. It could be as strong as rotten eggs or even just a little off smelling and doesn't seem right. Just dump it out and don't use it. It will save you a lot of problems and money and save your pet from a lot of discomfort.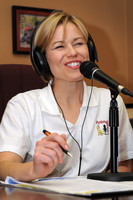 Extreme Heat Tips: Keeping Your Dog Safe When the Temperature Soars - Dr. Debbie
"Oh, but it's a dry heat." We've all heard that comment, used to describe the desert Southwest climate, one which becomes especially taxing on Southwest U.S. residents during July and August. The desert may lack the added humidity concerns that much of the country knows, but when temperatures escalate above 100 degrees, you can't dismiss the dangers of that infamous dry heat.
As the mercury rises, so too do the number of heat stroke cases veterinarians see. The basic reason why dogs succumb to heat stroke lies with their differing cooling mechanism. Humans sweat to dissipate heat, while dogs pant. When faced with high temperatures, high humidity, exercise or excitement, panting fails miserably at cooling dogs.
Pet owner should be observant for symptoms of heat stroke including excess panting, anxiety and thick ropy drool. As heat stroke progresses, dogs may exhibit vomiting, diarrhea, a dark to blue color of gums and collapse. Shock sets in as high temperatures damage the brain, respiratory system, kidneys, and digestive tract.
Be especially vigilant with at-risk dogs such as senior dogs, those with chronic illnesses and breeds like Pugs, Bulldogs and Boston terriers whose short face and upper airway conformation makes it more difficult cool off in high temperatures.
Here are the top 5 misconceptions about heat stroke in pets: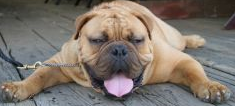 1. Heat stroke only occurs during peak daylight hours.
FALSE: Extreme temperatures continue to rise into the afternoon and remain a threat to pet even after dark. Dogs left outdoors in evening hours can still develop heat stroke long after the sun has set. For best safety keep pets indoors day and night during extreme heat. Limit exercise to early morning hours before sunrise, since evening temperatures are anticipated to remain high.
2. Dogs can't get heatstroke if they are left with access to pools or shade.
FALSE: Outdoor cooling resources like doggie pools, misters, shade and ice blocks may not be enough to prevent a fatal heat stroke event. Access to these cooling means does not guarantee protection. Keep pets indoors during dangerous heat.
3. Heat stroke can be treated at home without veterinary care.
FALSE: Heat stroke is a life threatening emergency which requires appropriate intravenous and emergency veterinary care. Prompt veterinary care is important and delayed home care efforts can jeopardize survival. Plunging a pet into very cold water or ice baths will worsen a pet's odds of surviving heat stroke. Intense cold and ice causes capillaries to constrict, trapping heat in the body core and prolonging dangerous heats effects on the vital organs in the body.
4. Only dogs get heatstroke.
FALSE: Cats are less prone to heat stroke because they aren't as physically active, but elderly or chronically ill cats are less apt to recover from heat's effects. Rabbits and chinchillas are very sensitive to high temperatures, succumbing to heat stroke easily with temperatures just above 80 degrees. Caged pets like rabbits, ferrets, birds and chinchillas suffer heat stroke deaths when left home during family vacation and power outages shuts off air conditioning. Have a pet sitter check on any pets once or twice daily during summer months.
5. It's okay to leave dogs in cars as long as you open windows wide, not just crack the windows.
FALSE: Never leave a dog unattended in a car during summer. Even if windows are fully open, the hot vehicle environment with little air circulation becomes a death trap for dogs. Even a few minutes in a hot car can prove dangerous.
Every second counts when a dog is faced with heat stroke. See a veterinarian immediately with any concerns of heat related illness and be especially cautious during the upcoming heat. Look out for your furry friend and keep him safe in the coming heat wave.
Featured veterinarian known as "Dr. Debbie" on national pet radio program, Animal Radio. Ebook author of "Yorkshire Terriers: How to Be Your Dog's Best Friend"; "Pugs: How to Be Your Dog's Best Friend"; "Mini Schnauzers: How to Be Your Dog's Best Friend"; and "Shih Tzu: How to Be Your Dog's Best Friend."

It's a Wacky Wednesday Here at the Animal Radio® Studios
WackyWed Contest IS ON - LIKE your FAVORITE pic and the three pics with the most LIKES & SHARES are this week's winner will receive a Pet ID Tag Silence Pocket from Twigo Tags.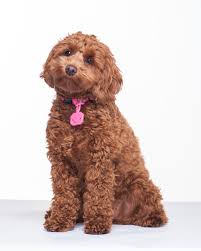 TO ENTER Send us your FUNNY pet pic to WackyWed@AnimalRadio.com - (Please put WACKYWED in the subject line & give us your pet's name, your name & where you hail from) If YOUR pic is chosen then spread the word to your friends & family on Wednesday - the pics w/the most LIKES and SHARES will be the winner!
This week we are giving away a Pet ID Tag Silence Pocket from Twigo Tags, which self-attaches in two ways and reduces the jingling noise of your pets ID Tags and provides an alternative option to removing your pet's tags while inside the house.
With the Pet ID Tag Silence Pocket from Twigo Tags, pet parents have the option to write on the back of the pocket with the same information on the engraved tag or special instructions like allergies, medical conditions or other pertinent information that will help ensure your pet returns home safely. Using the Twigo Tags Silence Pocket will help ensure protection of the tag for a longer period of time.


Join Animal Radio® on Facebook for Wacky Wednesday! Win great prizes every week for your wacky pet pictures. Last month we gave out goodies from The Green Pet Shop, PL360, Bark Box, Solid Gold Pet, Energizer and more. Visit us on Facebook now.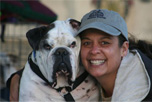 Animal Radio® News - Lori Brooks
Pets In The Classroom Have A Profound Impact
A new study reveals having a pet in the classroom may provide real educational value through leadership skills and character building. Despite some of the challenges to having classroom pets, such as coping with loss and teachers spending their own money to care for the pet, the study found six objectives proving the benefits of caring for a classroom pet, like teaching children responsibility, compassion, empathy, respect and leadership through animal care and providing relaxation when children are stressed. Many teachers told the study's researchers about the profound impact classroom pets had on their students, especially students in low-income areas who are unable to have pets in their family.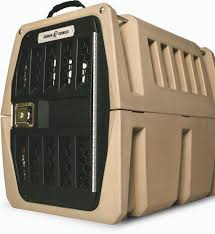 Crash Test Dogs Test Crates & Carriers
The latest crash test research on pet carriers and crates has been released. The Center for Pet Safety and Subaru worked together with a NASA engineer to create specially designed crash test dog dummies for the study. 14 products in all were tested and the three that performed the best and safest for your pet to ride in while traveling are: 1. Gunner Kennels G1 Intermediate; 2. Pet Ego Forma Frame Jet Set Carrier; and 3. Sleepy-Pod Mobile Pet Bed with Handilock. The researchers said some of the crates and carriers were not travel worthy at all. It's so great that this research is being done now because unlike consumer products for people, these pet products are not regulated.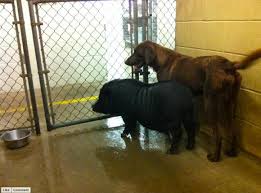 Shelters Overcrowded With Pigs
Pet shelters are being overcrowded in many cases these days by dogs and cats, but also pigs who are sold by unscrupulous breeders who tell clients the pigs are mini pigs. In one case, a woman who bought a so-called mini pig fed it what the breeder instructed: a half-cup of food in the morning and a half-cup at night. The breeder promised the diet would keep the pig at only 12 inches tall. But the piglet named Hammond started raiding the pantry and digging through the trash. Veterinarians told the woman that Hammond was behaving badly because he was starving. It's a common story that's happening all around the county, leaving thousands of pet pigs homeless and rescues packed. The crunch has led many sanctuaries to limit how many pigs they will accept or stop taking them completely. One pet pig sanctuary in California says they get 20 calls a day from people trying to get rid of their pigs. The real sad part is that the North American Potbellied Pig Association estimates that 90-percent percent of pigs adopted in the U.S. are later taken to a rescue or sanctuary.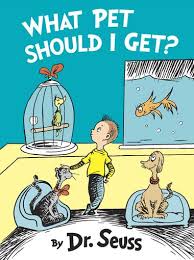 Dr. Seuss Book, "What Pet Should I Get?" Recently Released
Dr. Seuss may have died back in 1991, but thanks to an assistant of his who a few years ago found a previously unpublished book he wrote, that book has now been released. It's called "What Pet Should I Get?" and was in such demand that a whopping 1 million hardcover copies were printed for the first edition. The book is believed to have been written between 1958 and 1962, and back then we spoke about pets and animals differently. So Seuss' script was tweaked to encourage people to adopt, rather than buy, pets.
New Regulations For Pet Store Puppies
Pet stores that sell puppy mill dogs, and other pets that make profits for them through terrible breeding and kennel conditions, are being put out of business as the industry and it's cruelty is exposed. However, there's a new kind of pet store popping up, as they have to adhere to new laws and regulations. For example, in Illinois some cities have enacted laws where pet storeowners must include with their disclosures to prospective customers actual pictures of the mother of the pet for sale as well as the facility where the animal was born and raised and the number of animals kept by that kennel. Penalties for violations of the ordinance can be up to $1,000 for the first offense.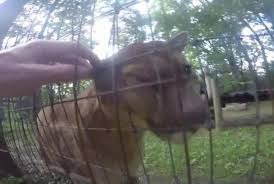 Man Climbs Fence to Pet Cougars At Zoo
Zoo officials in Ohio say they are pressing charges against a man who jumped a fence to pet cougars, then posted a video of the stunt on YouTube that shows two cougars being petted through a fence as the 35-year-old man says things such as "Kitty, kitty, kitty." The Columbus Zoo and Aquarium says he's been charged with a misdemeanor count of trespassing.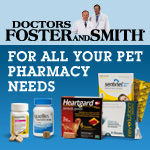 NEWS UPDATE brought to you by Drs. Foster & Smith, affordable pet supplies. Low prices every day, so you save on every order.

Listen to the entire Podcast of this show (#818)