"HERO PEOPLE OF THE WEEK" - Bob Barker Back For Lucky 13!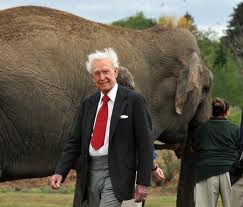 America's most recognized Animal Advocate, TV Host Bob Barker is back on Animal Radio® for his thirteenth time. This time he's Animal Radio's Hero of The Week. Spoiler Alert: He'll be talking about his upcoming TV appearance, revisiting his "Happy Gilmore" walk-on.
Bob donated a lot of time to the animals while working, but now that he has retired, he can devote even more time!
10 Extraordinary Things Bob Barker Has Done For Animals:
1. Cameo Appearance on "The Bold and the Beautiful" to Bring Attention to Animal Rescue. (Bob will be taping another appearance where he will plug spay & neuter. When someone gets smart about it, Bob will reprise his Happy Gilmore character and flatten him.)
2. HIV-Infected Research Chimpanzees Get a New Home at Chimp Haven. (Many of these animals, if not most, have never been out of a cage. Bob helps build a new, separate enclosure for these animals, which can't be housed with the other Chimps.)
3. Three Elephants Travel in Style to New Sanctuary Home. (Bob says circus elephants are among the most abused animals. Many circuses are abandoning their elephants, and it hasn't hurt their attendance. Many zoos are also closing their elephant exhibits, because they know that an elephant can't be healthy and happy in a zoo.)
4. PETA Gets a New Los Angeles Office. (Bob bought them an entire building in Los Angeles.)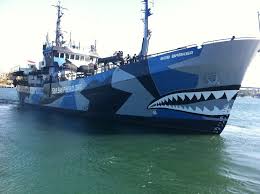 5. Sea Shepherd Conservation Society Gets New Ship. (Bob's amazing gift enabled the SSCS to buy a 1,200-ton Norwegian built harpoon vessel, which the organization refitted to its own anti-whaling purposes. That new ship now bears Barker's name.)
6. 25 Bolivian Lions Escape Horrible Circus Life For Colorado Sanctuary. (Bob helped fund a $200,000 airlift of 25 lions rescued from eight Bolivian circuses.)
7. Barker Offers University Big Bucks to Stop Experimenting on Cats. (Bob states that most universities will do anything to animals where they think they can get a grant.)
8. Wildlife Rehabilitation Group Asks For $5,000 But Gets a Whole Lot More. (Bob gave them $250,000. He told the group he'd looked into their work and was impressed enough to give them even more money than they'd asked him for.)
9. Opposition to Pennsylvania's Cruel Pigeon Shoots. (Bob personally wrote letters to the state Attorney General and 2012′s candidates for that office, asking them to enforce the state's humane laws and stop these events.)
10. Endowments For Animal Law Studies at Multiple Major Law Schools. (Bob Barker set in motion a number of endowments in 2001 when he gave $1 million to his alma mater, Drury University, to create an animal ethics program of study. He followed that with another $1 million to establish a professorship on animal rights. Since then, he's donated a remarkable $1 million each to every one of these schools: University of Virginia Law School, Columbia Law School, Duke Law School, Georgetown Law School, Harvard Law School, Northwestern Law School, Stanford Law School and UCLA Law School.)
Robert William "Bob" Barker (born December 12, 1923) is a former American television game show host. He is best known for hosting CBS's The Price Is Right from 1972 to 2007, making it the longest-running daytime game show in North American television history, and for hosting Truth or Consequences from 1956 to 1974. Barker has been a long-time supporter of animal rights and of animal-rights activism.

Animal Radio's HERO PEOPLE is brought to you by Zeuterin a safe, permanent and virtually painless alternative to surgical castration.





Eating Pet Food For 30 Days – Finale!
Dorothy Hunter, Paws Natural Pet Emporium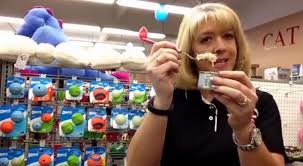 Dorothy Hunter made it to day 30 of eating dog food. It was all to prove a point about human-grade pet-foods. Animal Radio® checked in on her throughout her stunt. Find out what she ate on day 30.
Dorothy Hunter is the owner of Paw's Natural Pet Emporium with stores in Richland and Kennewick, Washington. She says she doesn't sell any food sourced from China or any other non-reputable country. Dorothy wants to bring awareness to the little food companies who are going above and beyond what they have to do to make awesome pet food.
The 30-days of pet food eating started when Dorothy says she was munching on some dog treats in her store, as she was too busy to run out and grab some food. Some customers then suggested she do a blog on Facebook. Dorothy said she ate nothing but dog food for a week for her customers, because she likes to do things like that, before it even made the news. She then decided to keep doing it for a month.
During the thirty days, Dorothy ate Dr. Harvey's, Honest Kitchen, Grandma Lucy's, Stella & Chewy's, Canine Granola, Feedwell and Caru.
She admitted that everyone had been harassing her to try green beef tripe, in beef broth. And true to her word, she did try it on her last day.
While Dorothy states her hair doesn't look any shinier, she did admit that she had less hair loss in her brush. And while she was hoping to lose weight, she only lost a pound and a half during the month. And what was her first meal after 30 days of nothing but pet food, a big, fat cheeseburger!
Dorothy didn't have any checkups done before she started, but decided when she was done to go to her doctor for a blood test. Unfortunately, her doctor wasn't a good sport about it and the insurance company wouldn't pay to do it without a medical reason. But he did do a physical on Dorothy and everything was fine and she is healthy. She should have gone to a veterinarian instead to have her blood drawn!
Don't try this at home, because as with every species (humans included) there are nutritional requirements, and eating dog food on a long-term basis is not a sound thing for humans do.
http://www.pawsnaturalpetemporium.com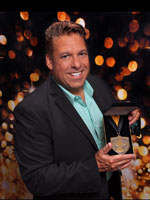 The Dogfather's Grooming Tip with Joey Villani
Get Rid of Tearstains
Joey Villani brings his years of expertise to help you get rid of your pet's tearstains with stuff from your pantry. The Dogfather unselfishly shares the groomer's tips you can do inexpensively at home - much to the disappointment of your other groomer.
What is tear staining on cats and dogs? It is actually red yeast that builds up inside the dog. It is also bacterium. This gets into the hair shaft and discolors it, causing the staining.
There are many products available to combat tearstains. Some are topical and some are ingested, by adding it to their water.
Be aware of the topicals, as some of them are very harsh and actually very dangerous to your pet's eyes if it is not done correctly.
The ones that your pet ingests through their water as usually pretty safe, but can be very costly.
A study was recently done to find out why this happens. The results showed that a higher acidic level in the dog, the more red yeast you will have. As a result, you need to alkaline your pet's body. The easiest way to do this is by adding something you probably already have at home in your refrigerator that is inexpensive. The item is apple cider vinegar. There is also an organic apple cider vinegar, which might be a little more expensive, but will be better for your pet.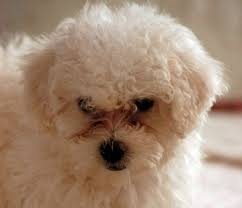 Just take the apple cider vinegar and add it to their water. You want to do it gradually and start off with just a little at a time. Start by adding just a few drops to their water bowl. It doesn't matter what size your pet is, they will drink what they need and it won't harm them. You can then gradually increase the drops of apple cider vinegar, up to about a teaspoon per water bowl. Some people actually see results in less than 4 to 6 weeks after doing this.
This is something that is not going to change overnight, as it didn't start overnight. So you need to gradual remove it. This is a natural way to remove it and to also alkaline your dog's body at the same time, which will reap health benefits.
Remember, the hair that has already turned red will never change back. However, the new growth will grow out natural with a light color. As it grows, you can have your groomer trim away the stained hair, letting the new un-stained hair grow out.




Animal Radio® News with Tammy Trujillo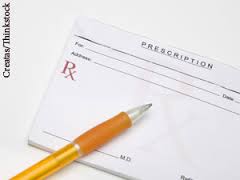 Veterinarians Required To Write Prescriptions To Be Filled Anywhere
U.S. Sen. Charles Schumer is working with Connecticut Senator Richard Blumenthal on legislation that would require veterinarians to write prescriptions that pet guardians could take to their regular pharmacy to fill or fill online. Schumer says we're paying too much for pet meds because vets prefer to sell the drugs themselves at prices higher than a pharmacy would charge. He says about 10-billion dollars a year is spent on pet meds and other health-related products.
Liposuction For Pets?
No, but same word with very different applications for animals. It's a new way to treat benign fatty masses that grow on older and overweight animals, especially dogs. In the past, removing the masses was major surgery, requiring up to 30 stitches and a long recovery, but the liposuction is done through a small incision and the animal is usually back to normal in about 48 hours. Less anesthesia is used, which is also good, but there is a 23-percent chance the mass might return because the entire fat capsule is not removed, just the fat. It's one of several new, advanced non-invasive procedures being done at Animal Clinic Northview in Northeast Ohio and it's been attracting people and pets from several nearby states. They're also using scopes and tools used for human colonoscopies and laparoscopic surgeries to diagnose and treat tumors that up until now were nearly impossible to reach.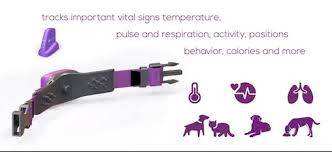 Health Monitor For Your Pets
Another high tech pet health product has hit the market. It's called Pet Pace. It looks like a regular collar but it's really a health monitor that reads your pet's vital signs. It literally records everything your pet does and compares things like respiration, temperature and heart rate to the norms and the animal's breed. If it detects something out of the ordinary, it sends an alert to your phone in real time and also informs your vet. Because pets hide their symptoms, often by the time we find out about it, the disease is already in an advanced state. Statistics show that roughly 30-percent of our pets are suffering from what could be a serious medial condition, without our being aware of it. Pet Pace runs about $150 and there's a $15 monthly monitoring fee.
New York Is Really Standing Up For Animals
Governor Andrew Cuomo has raised the fine for trying to steal someone's pet to $1,000. That's a huge increase over the old maximum fine of $200 that was set back in 1970. It's also a crime in New York now to remove a collar of ID from a pet without the guardian's permission, to take an animal while it is being held or on a leash or to transport one without the authorization to sell it or kill it.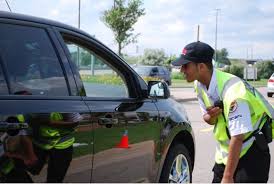 Pet Patrols In Mall Parking Lots
We keep on hearing the heart breaking stories of dogs that die after being left in the car in the summer heat. One mall in Canada is going out of its way to prevent this. The Mic Mac Mall in Dartmouth, Nova Scotia now has special pet patrols that scour the parking lots and help any dogs in distress. They try to track down the owner of the car, but if they can't do that in minutes, they call law enforcement. The patrols started after police had to break into a car earlier this summer to rescue a dog. It's worth a reminder here that on a 78-degree day, which is not that hot, temperatures inside a parked car can go up to between 100 and 120 degrees in just 10 minutes. Signs of heatstroke include restlessness, thick saliva, heaving panting and a rapid heartbeat.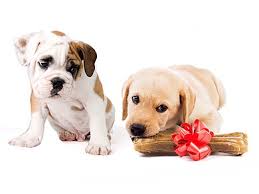 Do Dogs Get Jealous?
Well, if you have a dog, you likely don't need a study to say, well, yes! But a study done at UC San Diego now proves it. The researchers did a test using stuffed animated dogs who barked, whined and wagged their tails as pet guardians sat in front of their real dogs, but paid attention to the fake dogs. The real dogs snapped at the stuffed dogs and even pushed it out of the way so they could get between the fake and their person. And while the findings really aren't that much of a surprise, they are considered significant in researching emotions in dogs.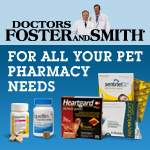 NEWS UPDATE brought to you by Drs. Foster & Smith, affordable pet supplies. Low prices every day, so you save on every order.

Listen to the entire Podcast of this show (#766)