Animal Radio® is LIVE from SuperZoo Las Vegas

It's time again for our New Pet Product Special from the pet industry's largest trade show in Las Vegas at the Mandalay Bay Convention Center. We'll be giving you great gifts for your pet before they're on the shelves in your pet store!



Jeff Zotara & Scott Neuberger, TAGG

TAGG-The Pet Tracker is a perfect solution to help ensure that your pets are safe and healthy. With their GPS technology, if your pets aren't where they're supposed to be, or not getting the vet-recommended amount of exercise, you'll know! Their activity tracker will allow you to share with you veterinarian how active your pet is. The Pet Tracker will show the duration and intensity of your pet's activity so you will know exactly what they're doing while you're away. Besides tracking this information on your desktop computer, you can also check this information on any smart phone. While TAGG can't tell us yet, they do tell us that there are currently whole hosts of features that are in development. One thing they slipped, was that you will soon be able to benchmark your dog's activity. For example, you will be able to see how much exercise other pets in your area are getting and how much exercise similar breeds and ages are getting, which will let you determine if your dog is getting too much or too little exercise. TAGG is available in retail stores across the country as well in the Apple Stores, or at their website.
http://www.tagg.com




Maria Moody, Stella & Chewy's
Stella & Chewy's is offering several new flavors of dog food. Their newest flavor is Phenomenal Pheasant. Their Phenomenal Pheasant food is a hypoallergenic, novel protein, which is low in fat and free-range from Wisconsin. They also have Simply Venison and Absolute Rabbit flavors. We asked Marie how they come up with all of the great names of their food and she told us that it was a contest between all the people in the company. Everyone gets involved and throws out about 6 or 7 names, which are then narrowed down until one has been selected. You can try their many flavors in their new intro packs, which is a great way to try a little of the food without making a financial commitment to a large bag. They are also available in frozen or freeze-dried formulas. All of the food from Stella & Chewy's is manufactured in the USA in their own plant in Wisconsin.
http://www.stellaandchewys.com




Gordie Spader, Kurgo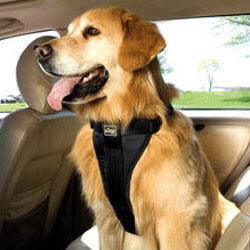 Animal Radio joins Gordie Spader from Kurgo in their retrofitted Airstream RV. We recently covered a story on Animal Radio about the significant failure rate of car restraint systems for pets. Kurgo has been very involved in the safety factor of animal restraints from the beginning and has in fact moved the whole industry forward in how the testing of these restraints is done. The Kurgo harnesses have been crash tested at a rate of 35 miles per hour. Kurgo has also been involved with the Center For Pet Safety in testing restraints, with the results due out in October. The results will show not only Kurgo, but other manufacturers as well, all who are working very hard to test their products for safety, with a crash-test-dog that was created for these tests. Currently, there are no requirements or specifications for auto safety devices for animals, so one is being created from scratch. Kurgo is working with both the Center for Pet Safety and Subaru. Their goal is to get people and dogs out traveling together as safely as possible. Kurgo continues to push forward on the safety side in offering crash-tested harnesses and an enhanced strength Tru-Fit Harness with the nesting buckles, which are really the safest and the easiest to use. They also have new designs on their hammocks, seat covers and booster seats.



Rocky Keever, DOG For DOG
DOG for DOG'S mission is simple. For every item sold, they donate an item to help a dog in need. The animals in need are shelter animals, animals with rescue groups and even the animals of homeless people. Hal Abrams tried one of the Peanut Butter Dogbars, and even though he liked it, it's really for dogs! When we are on the go, we like having nutrition bars readily available, and now you can have one just for your dog. Dogs love peanut butter, so they thought they'd make one that not only tastes great, but is also good for them! Made with all natural ingredients, with no sugar, salt, soy or hydrogenated oils. It simply has peanuts, golden flaxseed and palm fruit oil, everything that your dog needs for their skin and oat, as well as digestive system. Their bars and peanut butter contain basic human quality ingredients made in the USA.
Grant Berry, Zukes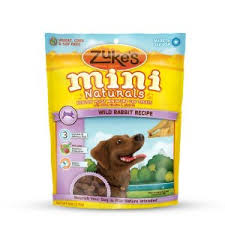 From the beginning, it has been essential that Zuke's treats are formulated with only natural ingredients providing the specific nutrients your cat or dog needs. But early on, their fledgling team realized Zuke's was about much more than healthy treats. Instead, they consciously created a company focused on exploring and adventuring with your dog and about the love you get from your cat. Zukes has two new products that they have introduced this year. The Skinny Bakes, which is an oatmeal and barley based vegan product. The Skinny Bakes are low in calories, at only 10 calories per treat. The other new product is two new flavors of their number one seller, Mini Naturals. Delicious Duck and Tender Pork join the already available Fresh Peanut Butter Formula; Roasted Chicken Recipe; Savory Salmon Recipe; and Wild Rabbit. Look for their new products this fall.
Joe Messner & Emilye Schmale, Petmate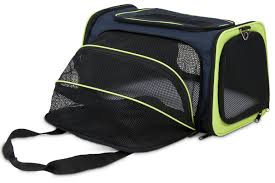 Petmate has recently acquired the companies JW Pet and Chuckit, two leading toy lines. When asked what products she would take home to her own pet, Emilye stated the See & Extend in the travel category. The See & Extend is a fantastic new carrier that has a top that pops up. It also has a side that un-zips to extend the carrier for more room. Once you reach your destination, this allows you to let your pet have a little ore room, while being safely contained. This is a very versatile carrier great for planes, car travel or just visiting friends. Joe tells us one his favorites brands is WETNoZ, famous for their very contemporary designed scoop bowls. Now, the line includes carriers, collars, leashes and bedding. Joe feels that this is the first product line aimed at a more youthful pet owner who wants to put a little design into their pet products.
Pete Brace & Betsy Berge, Merrick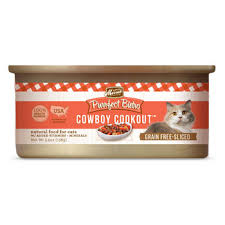 Merrick was debuting their Perfect Bistro cat food at SuperZoo. They have 21 new offerings in their high protein Perfect Bistro line. Pete states the food is something, "We think the cats will lick their whiskers for!" They have a whole bistro menu, because Merrick knows that our pets want what we want. Cats can be somewhat finicky, so variety is the name of the game. In the 21 menu items, you will find three different textures as well. These include, shredded, pate or sliced. Pete feels that both taste and texture matter when it comes to our cats. He also knows that a high protein, nutritious food matters to our cats as well. But that's not all; they also have foods for different issues. These include foods formulated for weight management and hairballs.
Animal Radio® News with Stacey Cohen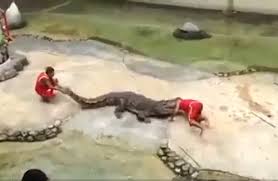 Even The Experienced Shouldn't Stick Their Head In A Crocodile's Mouth
An animal trainer in Thailand recently learned the hard way that even eight years of experience doesn't make sticking your head in a crocodile's mouth completely safe. According to the Bangkok Post, Pravit Suebmee went face-to-face with one of the reptiles during a popular show at a crocodile farm in Bangkok. But things took a turn for the worst when the croc suddenly chomped down on the trainer's head. Suebmee was thrashed around for a couple seconds before the animal let go and went back into the water. But other than injuries on his face and neck, the trainer walked away relatively unscathed. This is supposedly the first time any incident like this has occurred at the farm.
Energy Bar Contains Crickets
A Salt Lake City-based energy bar maker is turning to crickets as a source of nutrients. According to CNN Money, the makers of Chapul Bars use cricket flour to give their bars a boost of protein. Chapul's founder Patrick Crowley says the six-legged critters are a "rich source of edible protein" that is more environmentally friendly than protein from livestock. He assures potential consumers that Chapul Bars, which come in three flavors, are "pretty tasty." However, he admits people have a "psychological barrier" of putting something derived from crickets in their mouth.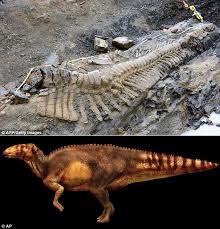 World's Largest Intact Dinosaur Tail
Paleontologists from Mexico are working to unearth the world's largest intact dinosaur tail. The fossil is 16 feet long and has a record 50 connected vertebrae. It was found in northern Mexico and was apparently buried for up to 72 million years. The fossil is believed to belong to a hadrosaur, or duck-billed dinosaur, though the exact species hasn't been determined.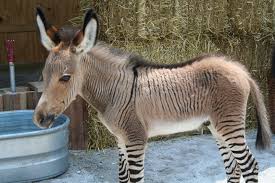 What Is A Zonkey?
An illicit tryst between a zebra and a donkey has produced a love child like no other. Ippo, the zonkey, was born into the gap between two worlds. His dad is a brawny zebra rescued from a failing zoo. His mom is a sassy female from a breed of endangered donkeys in Amiata, Italy. They were never supposed to be together. Owner Serena Aglietti built a fence to separate the two animals. But somehow, in the golden light of a field in Florence, love flowered. It has the head of a donkey and the legs of a zebra and it makes zebra sounds
Horse Rider Turned Away At Drive-Thru - So She Brings Horse Into Restaurant
A British woman has been saddled with a fine after bringing her horse into a McDonald's restaurant. According to BBC News, Greater Manchester Police say the woman initially tried to ride the animal through the drive-thru on Saturday, but was turned away. She then brought the horse inside the fast food joint, where it promptly did its "business" on the floor. A McDonald's spokeswoman said the sight and smell of the incident "caused obvious distress" to customers trying to enjoy their meals. She added that the health and safety of their customers is a priority, which is why they refuse to serve people on horseback, and any other customers not in a car, at the drive-thru.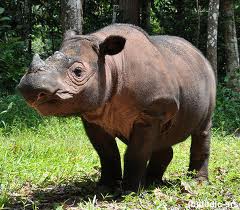 Sumatran Rhino's Decline
Cincinnati Zoo officials are hoping to save a critically endangered species. Zookeepers will soon try to mate a female Sumatran rhino with her younger brother in an urgent maneuver to reverse the species' decline. There are believed to be just 100 Sumatran rhinos in the wilds of Southeast Asia because of habitat loss and poachers. The Cincinnati Zoo has successfully bred three rhinos, including the pair they're currently trying to mate.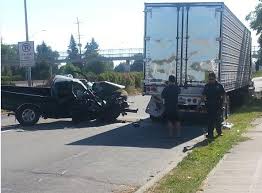 Spider Causes Man To Crash Truck
A Spokane, Washington man is claiming his encounter with a spider caused him to crash his pickup into a semi truck. Levi Van Dyke tells Spokane's KHQ TV that he "freaked out" when he caught sight of the spider crawling up the back of his leg as he drove. Van Dyke began swatting at the eight-legged creature, causing him to collide with the back of a semi truck. While the crash caused serious damage to his truck, Van Dyke came away from the wreck with only a scratch on his head and shoulder. He chalked up his good fortune to a higher power, saying that he had "some angels" watching over him. Meantime, the driver of the semi was unharmed.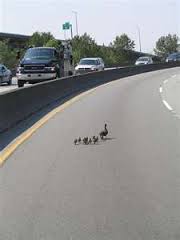 Los Angeles Freeway Closed Down So Ducks Could Cross
Motorists heading through the Griffith Park area of Los Angeles had to slow down while driving on the Golden State Freeway for a nature break. The CHP says traffic came to a halt Saturday on the Southbound 5 near Fletcher Drive so a momma duck and her ducklings could cross lanes of the freeway. The birds were apparently on their way to the nearby L.A. River. Duck crossings in the past have caused several freeway accidents, not to mention plenty of traffic jams.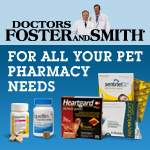 NEWS UPDATE brought to you by Drs. Foster & Smith, affordable pet supplies. Low prices every day, so you save on every order.

Listen to the entire Podcast of this show (#714)