Glenn Close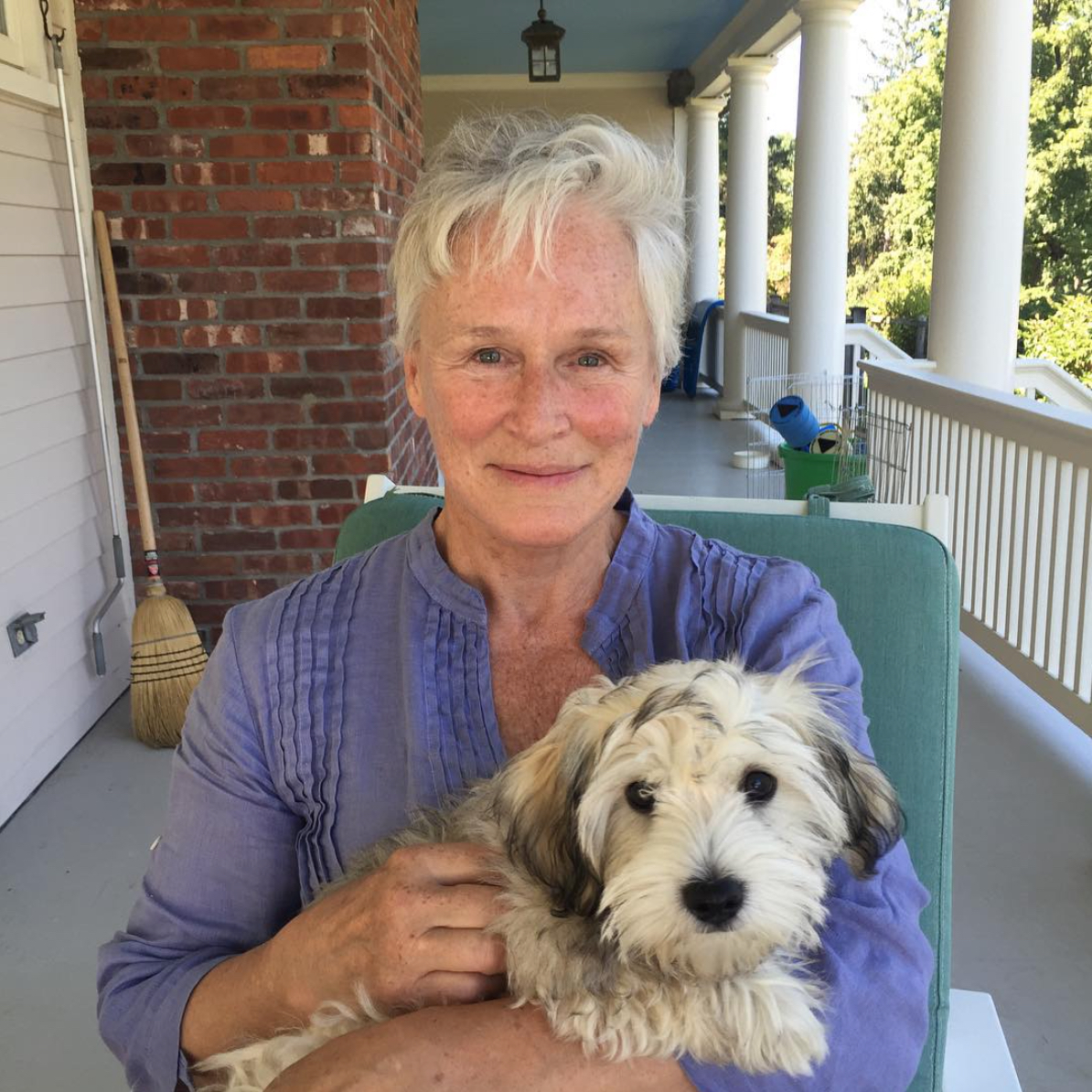 Glenn Close has had a lengthy career as a versatile actress and performer. She is remembered for her chilling roles as the scheming aristocrat Madame de Merteuil in Dangerous Liaisons; terrorizing puppies as Cruella di Vil in 101 Dalmatians; and as the psychotic book editor Alex Forrest in Fatal Attraction. In her new series, Damages, Glenn brings force and power as Patty Hewes, a fierce litigator who has a dog killed. But, Glenn is nothing like the characters she plays, and in fact is a big animal lover! Glenn doesn't believe there was a time in her life growing up when she didn't have animals
Glenn currently has two dogs, Bill and Jake, whom she takes to work with her everyday. They have even become the mascots of the Steiner Studios. She has a nice room for them to stay in while she is working, and she sometimes even brings them down to the set. If she does bring them to the set, she has to remember to "tape" their jingly collars so the sound won't be picked up on the show.
Glenn has been surrounded by animals her entire life, and doesn't know what life without an animal is like. As a child, Glenn lived in rural Connecticut and had many Collies. She remembers her first Collie, who unfortunately met his fate on the rural roads where people travelled very fast. She was so small when it happened; she actually wore his collar as a belt.
Glenn's father was in medical school and would rescue dogs from the lab. So they not only had Collies, but a great assortment of dogs. While Glenn considers herself very much a dog person, she does have two cats.




What's Your Vet-iquette - How to Be a Good Veterinary Client - Dr. Debbie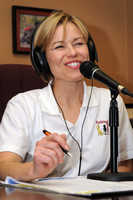 Sure you think your vet visits go off without a hitch, but do you know how to be a good veterinary client, the kind veterinarians rave about? Follow these suggestions to participate as a vital part of your pet's medical care, to ensure your pet gets the most efficient care, and to always be greeted with beaming smiles.

Be Prepared
Before you arrive at the office with a sick pet, know your pet's ins and outs. Without a pertinent history from you, your veterinarian may need more diagnostic tests to sleuth out the answer to the problem. That takes time and can cost you more in veterinary bills.
Expect the questions your vet is likely to ask you. Has your pet been eating? What types and brand of food do you feed him? Is there diarrhea or constipation?
Bring Evidence
Nothing is more useful to your veterinarian as seeing something with her own eyes. Bring evidence like stool samples, vomited material, and medications your pet is receiving. Has your pet chewed on some unusual plant in the backyard? By all means bring a sprig of that plant.
Document video on your smart phone. This can be immensely helpful to your veterinarian to witness behaviors that may be intermittent. I've been thankful when owners bring smart phone video of seizures, separation anxiety behaviors, and respiratory ailments.
Video eliminates misinterpretation by pet owners, and can permit a quick veterinary diagnosis. Vomiting and regurgitating may look similar, but are caused by different disorders. Pets strain to defecate with both diarrhea and constipation. Inspiratory wheezing, coughing, congestion and reverse sneezing are often described similarly by owners.
Trust Valid Resources
By all means do your research in advance of your veterinary visit. Know what questions to ask. But remember that the internet is abounding with both good and blazingly incorrect information, some based on opinions and conjecture without any sound medical basis. Pet owners who value Dr. Google's opinion over their veterinarian, who has examined their pet, could put their pet's health care in jeopardy.
Confine Your Pet
Make sure your pet is secure before entering the veterinary hospital. Don't underestimate the unpredictable things pets do in a noisy, crowded waiting room. Birds fly off shoulders landing in snack zone of nearby dogs. Dogs instigate fights, and cats flee the waiting veterinary staff's arms. Pay attention to where your pet is and don't allow your pet to approach other animals without the owner's consent. Some animals are there because they are sick, and could bite in unfamiliar surroundings.
Dogs should be on a secure leash. Flexi leashes are dangerous in the veterinary hospital allowing dogs to bolt quickly toward another dog, or to entangle limbs of humans or other animals in the waiting room. Cats and exotic pets should be secured in an appropriate pet carrier.
If you have a pet that has been or could be aggressive to veterinary staff…absolutely share that information before the visit starts. Veterinarians look out for the safety of people in their employment and appreciate a heads-up in advance to avoid potential staff injury.

Optimize Your Face Time
So now you are in the exam room with the doc, so make the most of it. Put the cell phone away and, by all means, don't waste time taking a phone call if medical staff is standing in front of you.
Avoid distractions that will limit your ability to communicate with your veterinarian. This might include a roomful of boisterous children or other pets. If possible, arrange child care or pet sitting so your sick pet gets prime attention and you don't miss any details of the visit.
Emergencies Happen
At the vet office, we recognize how valuable pet owner's time is and try to minimize the wait. But recognize that emergencies are unforeseen and create delays for other pet owners. Most folks understand that emergencies happen and are accommodating during situations as this.
But making a scene or outburst about your wait time, while the veterinary staff tends to a critical pet is just inconsiderate. Recognize that one day your pet could be in that same place and you would be appreciative that your pet's medical emergency was triaged ahead of the waiting routine appointments.
Don't Attack the Messenger
Emotions can run high when you have a sick or injured pet, but it isn't an excuse to be abusive to hospital staff. Obscene language and overly aggressive behavior doesn't help your pet get the care she needs, nor does it endear yourself to those people working hard for your pet's health.
Own Your Own Reality
Pet owners have the daunting responsibility for the health and well-being of pets in their care. That means accepting the level of veterinary care you can pursue, and recognizing choices if finances are limited. Pet insurance can help defer the cost of veterinary care, but there isn't government sponsored Obamacare for pets.
Don't blame your veterinarian for your pet's health maladies, or expect her to cover the costs of treatment. People in the veterinary field do what they do because they love animals, but they shouldn't be expected to take financial responsibility for everyone's pets. I once heard a veterinary colleague respond to an client's question, "Doc, why can't you just do my Sasha's surgery for free?" His response was, "Because my staff needs to get paid and my kids need shoes." Recognize that veterinary offices aren't lending institutions, but rather are small businesses with pressing bills, just as anyone.
Share Your Feedback
Share feedback with the hospital management about service excellence or shortcomings. Every hospital appreciates the opportunity to improve, or the chance to pat staff on the back.
Featured veterinarian known as "Dr. Debbie" on national pet radio program, Animal Radio. Ebook author of "Yorkshire Terriers: How to Be Your Dog's Best Friend"; "Pugs: How to Be Your Dog's Best Friend"; "Mini Schnauzers: How to Be Your Dog's Best Friend"; and "Shih Tzu: How to Be Your Dog's Best Friend." Dr. Debbie's books.




Animal Radio News - Stacey Cohen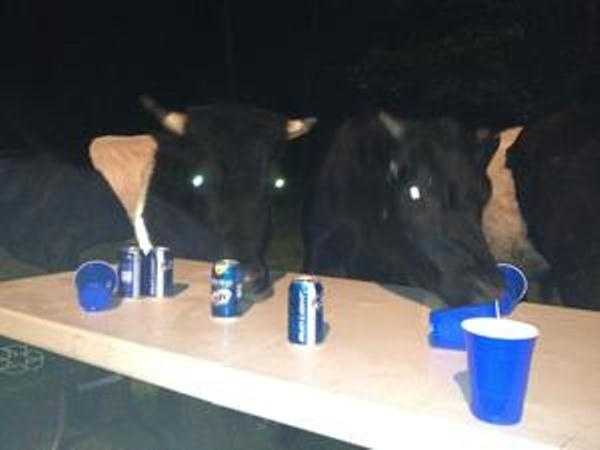 Bovines Crash Party And Drink All Of The Beer
Police in Boxford, Massachusetts are saying a half-dozen cows helped themselves to a few beers at a backyard party. The bovine carousers reportedly crashed a gathering in the town, then knocked over some beer-filled cups and licked up the entire spilled brew. A local officer said the cows were also picking through the empties in the recycling bin, hoping for a few extra drops. The owner of the bovines finally arrived and herded the animals back to their field.
10 Best Cities To Be A Pet
Headline News and World Report announced the 10 Best Cities to be a Pet. Arizona took the cake with a 40% showing. Four out of 10 cities were in Arizona. The poll was based on a spending analysis that was conducted. The study encompassed a recent analysis of transactions by Bundle, a spending analysis firm. The study proved that the city with the highest average dollars spent on pets was Scottsdale, Arizona. People there spend approximately $47.88 each month. Durham, North Carolina was next. Third was Tucson, Arizona at $36.50 per month. Fourth is Chandler, Arizona at $35.88 per month. Bundle concluded these findings after determining the 100 most populous cities in the United States. The study looked at how the money was actually spent, with food and medical considerations amounting to about $695 each year on a medium-sized dog per the ASPCA (American Society for the Prevention of Cruelty to Animals) statistics. Considering that more money is spent on such other items as collars, crates, spaying and neutering, grooming and toys, the number could even be higher. Cats are slightly less expensive, but can still cost about $670 annually, but still that is for basics, not nonessentials. Fish will only cost about $34 per year, by far the least expensive. No matter what is spent, it seems that each year the spending increases across our great nation.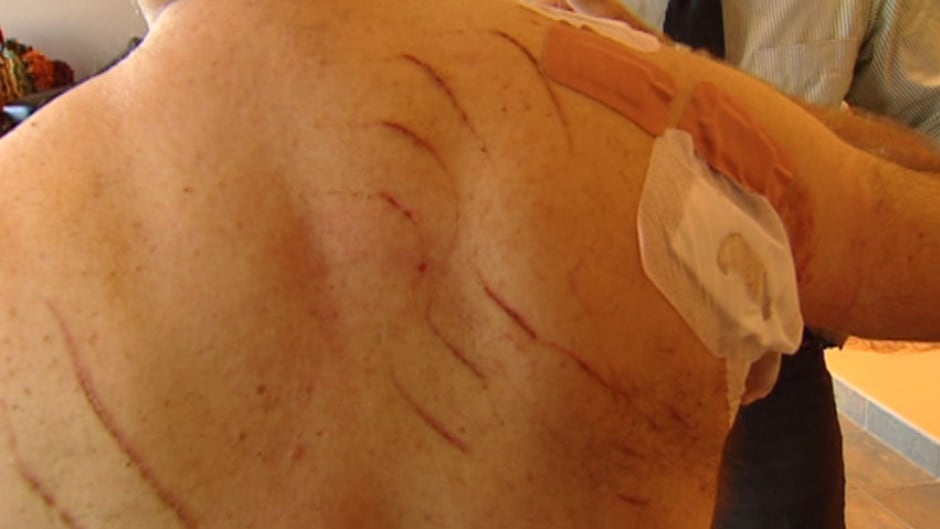 Man Attacked By Bear While On "Throne"
A Canadian man who survived a recent bear attack says he definitely plans to close the outhouse door next time. Gord Shurvell tells CBC News he was camping and fishing with a friend in rural Manitoba when the attack happened. He says he was "sitting on the throne" with the door wide open so he could enjoy the "morning view." But things soon turned ugly when the bear grabbed him and dragged him out with nothing but a piece of toilet paper for defense. His friend was able to shoot and kill the bear before he caused too much damage and Shurvell is currently recovering from wounds on his head, back and shoulders. He says he's also learned that dealing with the stench of an outhouse behind a closed door is much better than risking another bear encounter.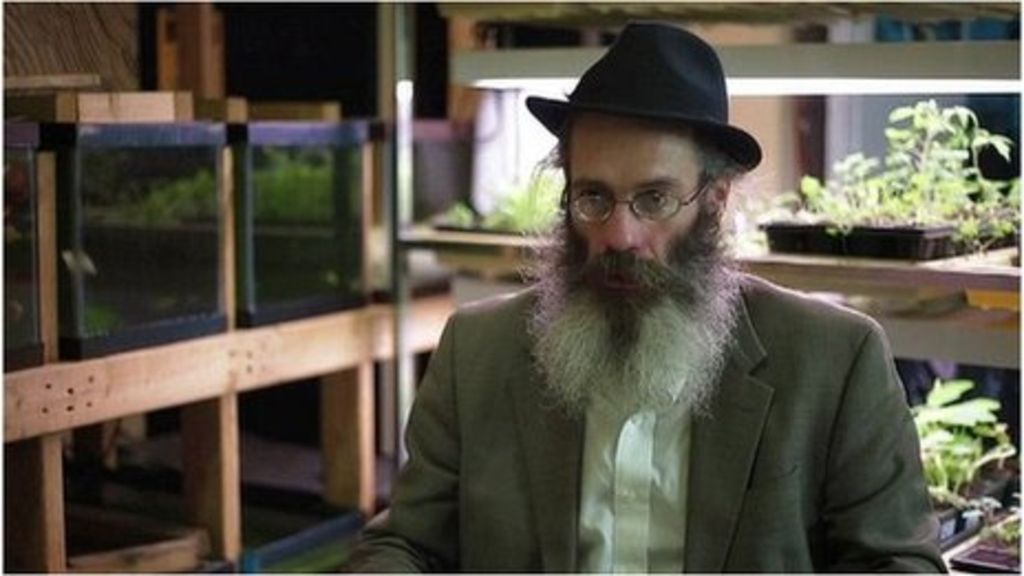 Indoor Fish Farm Opposed By Landlord
A New York man is being sued over his indoor fish farm. The New York Post reports Christopher Toole's landlord is accusing the tenant of violating his lease by running the Society of Aquaponic Values and Education from inside his apartment. The non-profit operation encourages people to breed tilapia and other fish in their homes to sell them online and Toole likes to lead by example. But neighbors say the fish farm has caused water leaks, as well as never ending smells and noises. Toole says he can't comment on the lawsuit, but did point out "any publicity is good publicity."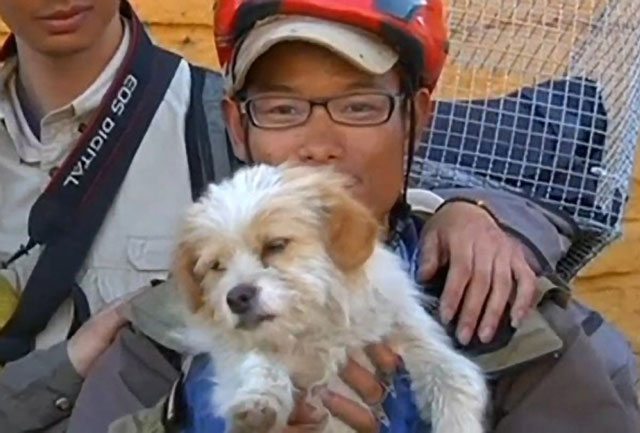 Stray Dog Follows Cyclist 1100 Miles
A stray dog in China recently earned a new home after proving her devotion to a long-distance cyclist. According to CBS News, Zhang Heng told Chinese state television the dog followed him for 20 days and more than 1,139 miles after a member of his group gave her food. Heng says he's named the dog Xiaosa, or Little Sa, and plans to adopt his new friend so he can continue to take care of her.

Listen to the entire Podcast of this show (#1027)