Find Your Pet Through Facial Recognition Technology
John Polimeno, Finding Rover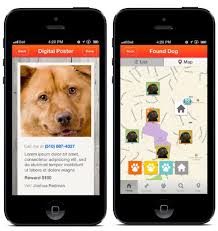 Millions of dogs are lost every year and only a small percentage ever return home. Finding Rover's goal is to rescue every lost dog.
If you see a lost dog on the street, just snap a photo and their new facial recognition technology will find the owner.
John Polimeno launched Finding Rover just a few weeks ago, and within the first two weeks, seven lost dogs were found with this new technology.
So how does it work? You download the free app and register your dog by taking a photo of it on your smartphone. When you take the photo, you will be prompted to mark their eyes and nose. That's it, now your dog is registered.
Obviously, you need a straight shot of your dog to make this work. So how do you get them to look at the camera phone? "That was one of our biggest problems, getting the dog to say cheese," Polimeno said. The problem was solved with a "bark button" that plays recorded whining and barking to capture a pooch's attention.
But do dogs really look that different from each other? What about sibling dogs, will they look the same to the dog facial recognition system? Fortunately, the facial recognition system doesn't know it's a dog. So you could actually put 100 German Shepherds in the database, put your own German Shepherd in the database, and yours will pop up in the top three 98-percent of the time.
Here's how the service works:
* A dog owner registers his dog's photo on the Finding Rover website. There is a camera at the website, or you can download an existing photo. The recognition software OK's the photo or requests a reshoot.
* The pet's name, veterinary contact information, and other optional information is added to the profile. Owners need not include their address or phone number.
* If the dog is lost, Finding Rover members can create a "digital dog poster" with the photo and contact information. Owners may also be contacted via a message through the platform. There's even an interactive map.
* Anyone finding a lost dog can likewise snap a photo and do a search. The digital dog poster comes up when there is a match so the dog finder and dog owner can get Rover home. Owners of lost pets are notified when the website gets a match, and then can contact the finder.
* Once the pet has been returned, the owner will then click that their dog is back home.
The idea for Finding Rover occurred during a coffee break at the Discovery Bay Starbucks about three years ago. Looking at posters of lost pets reminded John of having lost his own dog, Harley, about 7 years ago. It was a wrenching experience as his family searched for their pet. Harley's story had a happy ending; he was at a neighbor's house.
Currently, the app is only available on the iPhone, with the Android version coming out in about 60 days. And for those who don't have a smartphone, you will be able to upload your dog's picture directly at their website, so anyone who has phone, will still be able to help you find your dog.
This is also great for those times that you find a stray dog. You no longer have to grab them, put them in your car and take them to a vet and hope they have a microchip. All you have to do is take their picture.
But what about cats? In about 3 months, Finding Kitty will also be available.
With enough exposure, Finding Rover could become a go-to app, Polimeno said. Currently, the site has no advertisement. Making a profit is something that will come later, Polimeno said. Right now, he is concentrating on getting the word out about the service.
"It's all about the dog," he said. Download their free app now to protect your best friend.
Lifelike Pet Pillows
Shannon Broder, Broderpress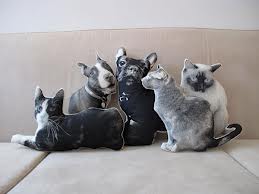 Artist and printmaker Shannon Broder founded Broderpress in 2009. Shannon loves drawing and silk-screening all sorts of creatures and brings them to life by sewing and stuffing them into objects you can play with and love!
Now, Shannon makes custom-made pillows that let pet owners immortalize their pets. All you have to do is send Shannon a jpg picture, she then prints it and silk screens it onto fabric, cuts it out, stuffs it and leaves you with a lifelike image of your pet on a pillow.
How nice would it be to have a lasting memory of your current pet, or even the memory of a pet that has passed!
Shannon tells us that there have been pillows made from the likeness of dogs, where the dogs have taken possession of the pillows and even sleep with them.
The pillows are generally 13 inches by 18 inches, based upon the proportion of the pet, and cost $80 per pillow.
So how did Shannon come up with this idea? None other than Happy Hour! Yes, she was sitting around with her friends telling them about her pillows shaped like zoo animals, when someone asked her if she could make a pillow of her cat. She knew she could do it, and then stated taking orders for more.
This is such a great idea for you as a keepsake or even as a very personal gift.
Stories Behind Lost Cat Flyers
Dr. Nancy Davidson, The Secret Of Lost Cats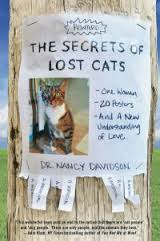 You've seen them. Hanging on telephone poles and posted on supermarket bulletin boards. But have you ever wondered about the stories behind them?
When her orange tabby, Zak, disappeared, Nancy Davidson did what countless people before her had done. She made a lost cat poster.
Nancy received many calls after losing her cat. Unfortunately while the callers didn't have any information to help her find her cat, they were positive and just wanted to wish her luck. Nancy feels the reason so many people reached out, was because her lost poster was different. She actually drew a picture of a smiling orange cat and included phrases such as, "Is Friendly," "Will follow you," and "Acts Hungry."
After five days of frantic searching with no luck, Nancy decided to contact a physic. When she first contacted the psychic and asked her if she could find lost pets, there was just silence on the other end. Then, Nancy heard the click of a cigarette lighter and the inhalation of smoke. On the exhale, she heard, "He's alive… beautiful cat, orange, bushy tail… the neighborhood kid knows, a young boy." Nancy immediately thought of the 10-year-old boy who lived next door. However, they were away for 10 days. Nancy then went next door and looked in the windows and saw her cat.
Nancy was ecstatic. Zak seemed happy too, although being a cat, it was hard to tell. Zak may have remained his old self, but Nancy had changed. From that moment on, she became aware of lost cat posters. She studied their language, composition, and design. She was drawn to their folk art. Mostly, however, she was intrigued by the messages themselves, the stories behind the posters. It wasn't long before Nancy reached out to other owners of lost and found cats to offer empathy and support. They told hilarious and often poignant stories. They sought advice.
What they told her, and what she learns, creates a captivating look into the heart of our relationships with our pets and each other. For seven years, Dr. Nancy followed the lost cat trail discovering answers to a question that eventually touches all of us: What will you do for love?
The Secrets of Lost Cats traces the evolution of Nancy Davidson's seven-year passion for lost cat posters.
http://www.thesecretsoflostcats.com



The Dogfather's Grooming Tip with Joey Villani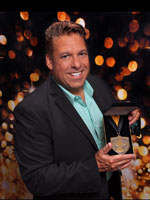 Hydration and Shedding
A study was recently done on hydration in pets. Of course, we all know that our pets should stay hydrated for their own well-being, but sometimes people don't leave enough water out for their pet. This can leave their pet a little bit dehydrated.
The study showed that a pet that is dehydrated will not only have health issues, but it can also affect their coat, especially on dogs that shed. They found that dogs that were a little bit dehydrated shed almost 30-percent more than a dog that had proper hydration.
Picture something that has moisture and is tight and plump. As it dries, it will open up a little and release its contents. When a dog is dehydrated, they are going to shed out more coat.
So besides just giving your pet more water, what they suggested was spraying your pet's coat down with just a spritz of water every day. You don't need to saturate it, just give it a light mist and brush it though. This will be absorbed into the skin and keep it moist, which will result in less shedding.
You can use tap water, but distilled water works better because it doesn't contain any minerals, which can discolor your pet's coat. If you have a dark colored dog, spraying tap water on them every day may leave your dog with an orange or reddish tint.
Animal Radio® News with Stacey Cohen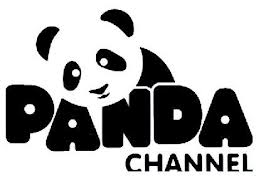 TV Channel Devoted To Pandas
We've already got channels devoted to food, sports, comedy and other topics, but viewers in China will soon be able to enjoy a channel featuring nothing but giant pandas. According to China's official Xinhua News Agency, the so-called "Giant Panda Channel" will broadcast footage of the animals around the clock at iPanda.com. Sources at the Chengdu Research Base of Giant Panda Breeding in southwest China says there will be 28 high definition cameras keeping track of all 80 pandas at the facility. The website started posting video clips a few weeks ago, and has already attracted almost 15,000 Internet users.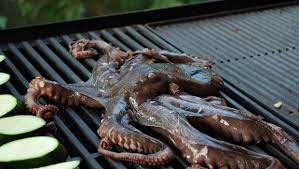 Vacationer Is "Horrified" After Eating A Rare Six-Legged Octopus
According to the British newspaper The Daily Telegraph, Labros Hydras discovered the rare "hexapus" while snorkeling in Papa Nero, Greece. He killed the "hexapus" by smashing it on a rock and then took it to a local bar to cook it. When the tavern chef wouldn't fry up the octopus, Labros took it back to where he was staying and cooked it himself. Afterward, he contacted a biologist who told him that the six-legged octopus was extremely rare. While Labros feels horrible about killing and eating the rarity, he says he simply thought, "It had just been born with six tentacles."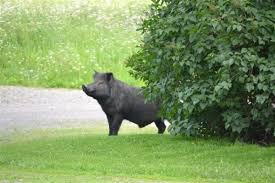 140-Pound Hog Newest Resident
Maine's north woods have a visitor who could turn into a full-time resident. The visitor is a 140-pound black guinea hog. The animal and another hog were being hauled to slaughter when a trailer door opened during transit and the two got out. The Bangor Daily News reports one hog was soon shot and slaughtered but the other porker lit out for the Aroostook County woods. The president of the American Guinea Hog Association says the breed's talent for finding food, and a coat that can withstand cold weather, mean the pig could live out the next 20 years running free.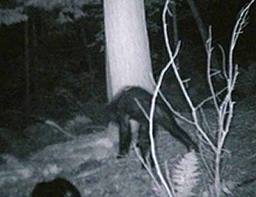 Proof of Bigfoot?
Two new videos from Canada are creating a stir about the possible existence of Bigfoot. They show large figures in the forest, but are too far away to be seen clearly. Dr. Jeff Meldrum wrote the new book "Sasquatch: Legend Meets Science" and says he's seen the videos. The videos out of British Columbia surfaced after a Canadian app company called Play Mobility put out a request for images of Bigfoot, the Loch Ness monster and its Canadian cousin, Ogopogo. The company has an app called Legend Tracker, which drops such creatures into real settings. Legend Tracker spokesman Miles Marziani says the company did not have a hand with the user-submitted videos.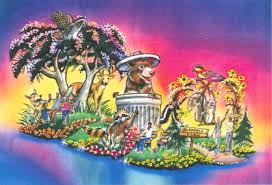 "Meatball" Will Ride On Rose Parade Float
A mechanical likeness of the bear best known for roaming through several Glendale neighborhoods will be prominently featured on the city's official Rose Parade float. The City Council approved the idea this week. The display is projected to cost around $155,000 with most of the money expected to come from private donors. The 400-pound animal was dubbed "Meatball" after he was caught eating frozen Costco meatballs in a garage freezer last year. Meatball became a quasi-celebrity after several Los Angeles TV station helicopters captured his roaming.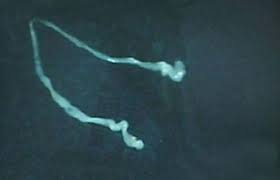 Headaches Caused By Worm Inside Skull
A 60-year-old Chinese man had been suffering from nasty headaches and fainting fits for more than six months before he went to see a doctor. An X-ray of Wang Ming's head revealed a 6-inch-long parasitic worm inside his skull. We'll give you a moment to think about that. Ming was admitted to the First People's Hospital in Shuangliu to have it removed in a three-hour operation. The best part? He's alive, well and wormless. The worst part? When doctors removed the terrifying parasite and put it in a container of water, it started swimming around.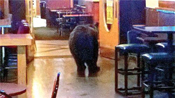 A Bear Wanders Into Bar
So a bear walks into a bar. It's not a joke; it really happened at a pub in Estes Park. Dave Callahan with Lonigans Saloon Nightclub and Grill says the bear came in through the back door of the bar on West Elkhorn Avenue recently. Security camera footage shows the bear making its way past empty tables, then turning around and sauntering back outside. Patrons at the bar were completely oblivious to the animal. The bear's gotten so much attention, Callahan named a drink after him.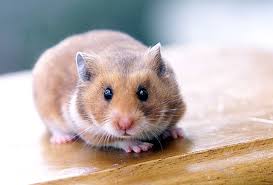 Police Dog Eats Hamster During Animal Cruelty Investigation
Police in the city of Oldham, England, were investigating allegations of animal cruelty against one Musa Khan, when a police dog with no understanding of irony ate the man's hamster. Despite the dog being forced to cough it up, the animal had died. An awkward pause no doubt followed before police resumed their bold crusade of animal protection (hamsters excepted). Khan was charged with mistreating his parakeet and banned from bird ownership for two years.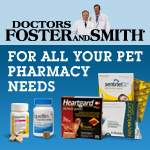 NEWS UPDATE brought to you by Drs. Foster & Smith, affordable pet supplies. Low prices every day, so you save on every order.

Listen to the entire Podcast of this show (#715)