Saving Money Without Shortchanging Your Pet
Dr. Marty Becker, America's Veterinarian
Dr. Marty Becker is America's Veterinarian and a Veterinary Correspondent for Animal Radio, reporting on important stories from the world of all things furry. This week, Dr. Becker discusses how to save money on veterinarian bills without shortchanging your pet. So how do you do this?
With all of the new technology and great advances in the veterinarian world, it is not a surprise that along with it comes an increased cost. So how do you get all of the procedures your pet needs at an affordable price?
Dr. Becker informs us that he personally has pet insurance for all of his pets. People are surprised when he says this, as he is considered upper-middle class and is a veterinarian. In fact, a survey shows that about 7-percent of veterinarians do carry pet insurance on their own pets. Why do they have this coverage themselves? Because, for example, if you are looking for a kidney transplant for a cat, you can expect to spend around $30,000. Surprisingly, there is even a waiting list for kidney transplants at this time. Even just complicated orthopedic surgeries can run anywhere from $10,000 to $15,000. And if you need to visit a cancer specialist, like the Animal Cancer Center in Colorado, you can easily spend $10,000 to $20,000.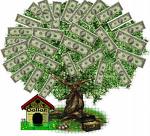 But what about an animal that is just suffering from old age? While many veterinarians and pet owners feel that glucosamine and chondroitin work, Dr. Becker is not a believer, and he says the studies back him up. He suggests that you try a non-steroidal anti-inflammatory drug or even class 4-laser therapy, all they way up to stem cell therapy, which can be expensive. So what do you do? You know your pet and what your financial situation is. You shouldn't go of the deep end chasing a cure that is not going to happen. An elderly pet is in their last chapter of their life. Can you afford to go into debt to spend $5,000 for stem cell therapy? If you are the type of person who feels this pet is your child or a part of the family and can afford it, go for it! No one is going to criticize you if you do or don't.
If you have pet insurance, most of them will cover stem cell therapy, chemotherapy and even artificial hips. But beware; pet insurance is not like human health insurance. It is more like insurance you would have on your home or car. There are many variables on how they pay and on what pay schedule they pay. Some of them have caps and some of them don't cover pre-existing conditions. Just do your homework and compare pet insurance before you purchase any, as they are all not the same.
If you want to give your pet everything you can and "Save Money Without Shortchanging Your Pets," keep your pet at its ideal body weight (ask your vet what they feed their pets); bathe your pets weekly (this can help with skin infections); keep your pets on a flea and parasite prevention medication year-round (ask your vet what they use); and daily oral care. We know that you are not going to brush your pet's teeth every day, but find something that has been clinically proven to reduce plaque and tartar.
You can also save money by purchasing all of these items online at reduced rates. However, you can also ask your vet if they can beat or match the online prices. This way, these items will end up in your pet's medical records for future reference.
You can see Dr. Marty Becker on Good Morning America & GMA Health on ABC News Now. Dr. Becker has been practicing veterinary medicine for more than 30 years and is a best-selling author, syndicated columnist and a frequent guest on national shows. You can also find Dr. Becker on Vetstreet.com, a new animal health and lifestyle website dedicated to giving pet owners the most accurate information possible to keep their pets healthy and happy. Follow Dr. Becker on Facebook and Twitter.
http://www.petconnection.com




Kimpton Crown Winner
Steve Pinetti, Kimpton Hotels & Restaurants


Steve Pinetti is the Sr. VP of Inspiration & Creativity at Kimpton Hotels and Restaurants, a collection of 60 boutique hotels across the U.S. known for great design, service, and extreme pet-friendliness.
We chat with Steve about Kimpton's 3rd Annual Pet Photo Contest and it's Grand Prize Winner, Beth Klaes, mom of Raven, a Rottweiler from Massillon, Ohio
It was Kimpton's third annual contest and it was huge. They received entries from all over the U.S., 2,100 to be exact. People entered pictures of dogs, cats, bunnies, hamsters, you name it! In all, over 45,000 people voted and after 4 rounds in 2 months, they had 20 finalists. From those finalists, Animal Radio chose one Grand Prize Winner, which was Raven.
Beth Klaes is Raven's guardian and was very excited that Raven won! As the Grand Prize winner, she will receive 3 nights at any Kimpton Hotel, round-trip airfare on jetBlue, 2 spa treatments and $100 at a Kimpton Restaurant. When asked what Kimpton city she'd like to visit, Beth said she has decided to visit the Kimpton Vero Beach Hotel & Spa in Florida.
Kimpton wants to say thanks to all the people who entered the contest and to bring your pets on vacation this year and stay with them. Its nuts to pay for a sitter or a kennel when you can stay with your pet for free at any Kimpton. There are never any fees or deposits for pets, no weight, size, breed, or even animal type restrictions and no limit the number of pets that can be in the room. Check out their properties at kimptonhotels.com.
The Dogfather's Grooming Tip with Joey Villani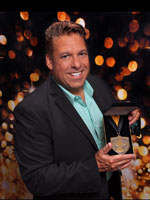 Don't Neglect Your Pet's Teeth
Hygiene has to do with beauty and grooming. So, don't neglect your pet's teeth. More than 50-percent of Joey's clients have some sort of decay by around five years of age, where you start to see the tartar buildup. If you can't see their bad teeth, then you might notice that they have extremely bad breath.
If your groomer does teeth scaling, run away and don't turn around! This is something that should ONLY be done by a licensed veterinarian. A groomer should not do this, and in most states, it is illegal for anyone but a veterinarian.
If the decay is heavy, go to a veterinarian and have the teeth cleaned and extractions done if necessary. Don't be alarmed when you hear the word extraction, because if the tooth is that bad, it can poison your dog's system with bacteria and make them unhealthy and sick. The best thing to do is to get rid of the tooth, which will get rid of the bacteria.
Now you can start with a clean slate. Unfortunately, when most people get their pet's teeth cleaned, they don't do anything further. For a dog that has any type of periodontal disease, it can come back very quickly, sometimes even in four to six months, and they might need another cleaning.
After your dog's teeth have ben cleaned, asked your veterinarian for chlorhexidine wipes to keep their teeth clean. You can also go to your local pet store for some enzymatic tooth cleaning gels, sprays or toothbrushes. It is sometimes hard to brush our dog's teeth, so you can use additives in their water or spray the gel on their teeth, both of which are easy to do. These products work very well and can even take dirty teeth and make them look clean in a few months. But you need to start with clean teeth done by your veterinarian.
But what about food to clean your dog's teeth? It is a myth that feeding your dog dry food as opposed to wet will keep their teeth clean longer. A study was recently done which showed that there were no signs that dry dog food will keep your dog's teeth any cleaner than canned food.
What about chew bones? While they won't clean your dog's teeth, they will help keep them clean if your dog chews on them on a regular basis, and they have clean teeth to start with.
Unfortunately, whether or not your dog has good teeth is hereditary. Your dog might be pre-disposed to having genetic problems with their teeth and gums. This is also more of a problem with small dogs because of the lack of space between their teeth and their shallow jawbones.
But with proper care, your dog can have clean teeth and fresh breath!
Animal Radio® News with Stacey Cohen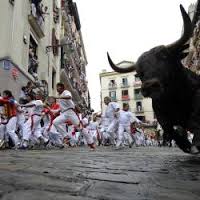 If You Want To Be Trampled By A Bull - Go To Virginia!
If you've ever wanted to run the risk of being trampled by a bull but can't afford the trip to Spain, you can always go to Virginia. More than 5,000 people have already signed up for the Great Bull Run, a Pamplona-inspired event to be held at a Richmond drag strip. The run is the first of several to be held across the United States in the next 12 months. The events also feature huge tomato-throwing food fights inspired by Spain's La Tomatina festivals.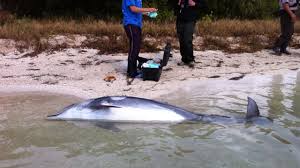 Dolphins Dying Along East Coast
Scientists are trying to find out why there are more dolphins dying along the East Coast. More than 100 Atlantic bottlenose dolphins have been found dead, mostly in the Chesapeake Bay. In Maryland, 15 dolphins turned up dead this year including 7 in July. The biggest increase is in Virginia, with 42 dead dolphins in July, compared to 10 in the same months in 2011 and 2012 put together. Some dolphins are being found alive and are being treated.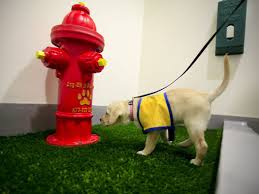 Lindbergh Field Installs Country's First "Pooch Potties"
Lindbergh Field in San Diego has installed what could be called the country's first airport "pooch potties." Officials included four fancy "Pet Relief" stations as part of their billion-dollar expansion. The 75-foot square spaces have fake grass and a fire hydrant, along with deodorizers, a hand washing station and complimentary baggies for clean up. The space complies with the TSA requirement that airports have pet relief areas. The only drawback is that travelers who use them must leave the terminals and go through a second security check to get back in.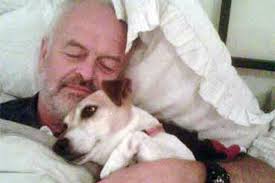 Ever Suspected Your Husband Secretly Loves The DOG More Than You?
It's pretty rare that you get definitive proof like THIS. Graham Anley and his wife Cheryl, from South Africa, were on a sailing trip all the way up to Madagascar. It was just the two of them and their nine-year-old Jack Russell terrier Rosie for three months. But as they were sailing near the Coast on the east side of South Africa, they hit rough water and their yacht capsized. As Graham swam to shore, he decided to rescue the dog. Then, after he got Rosie safely on dry land, he swam back to get his wife. A rescue helicopter picked them up and all three ended up okay, although the boat was ruined. Graham hasn't said why he grabbed Rosie before his wife, although we're thinking it's because terriers aren't great swimmers and his wife was probably much better?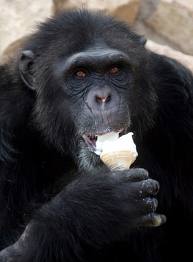 Junk Food Lures Escaped Chimpanzees
It turns out even chimpanzees have a hard time turning down junk food. According to the Belfast Telegraph, officials at England's Twycross Zoo were able to lure a group of wandering chimps out of a secure service area using "ice cream and fizzy drinks." Zookeepers say the public was never in danger during the incident, but safety procedures forced them to close the zoo down anyway. However, less than two hours later, the chimps were back in their normal enclosure. The zoo's statement says the animals are all fine, although they were a "little excited" after having ice cream and soda for breakfast.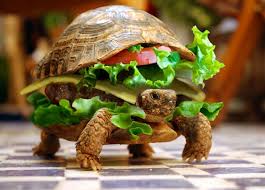 Is It A Turtle Or A Kentucky Fried Chicken Sandwich?
A Chinese man will be traveling without his pet turtle after supposedly trying to trick airport security into thinking the reptile was a Kentucky Fried Chicken sandwich. According to the South China Morning Post, the man was going through airport security in Guangzhou when the x-ray operator noticed an "odd protrusion" sticking out of the sandwich in his bag. The security team eventually uncovered the turtle and lectured the owner on why he wasn't allowed to smuggle his four-legged friend on the plane. He explained that he was only trying to bring his beloved turtle along for the trip, but ultimately agreed to keep the little guy with a friend while he was away.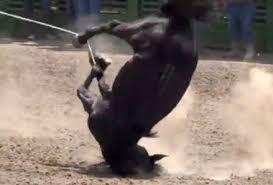 Horse Tripping?
Animal rights advocates fear the Clark County Commission will make a change in its horse-roping rules that will hurt horses. Stacia Newman, with Nevada Political Action for Horses, says horse tripping is very dangerous. Newman fought to get the Legislature to ban horse tripping, an activity where someone tries to throw a rope around a horse's hind legs to make it fall. State lawmakers made horse tripping illegal and it's also illegal in Clark County. However, county commissioners may change their horse-roping ordinance to reduce restrictions on activities involving horses and ropes. Newman says any activity involving a rope and a horse is risky and she's asking commissioners to ban several upcoming events with horse attractions.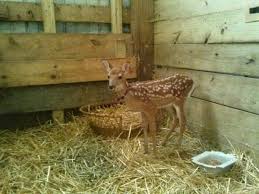 Death Threats After Animal Shelter Kills Baby Deer
Wisconsin Department of Natural Resources officials say they've been getting threats after the death of a baby deer named Giggles. The deer was killed last month after a raid at a Kenosha County animal shelter. The DNR says the white tailed deer was being kept illegally and that the shelter had failed to comply with its requests, leaving them no other choice. The story sparked national outrage, and even a Facebook page called "Justice For Giggles."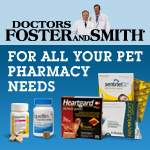 NEWS UPDATE brought to you by Drs. Foster & Smith, affordable pet supplies. Low prices every day, so you save on every order.

Listen to the entire Podcast of this show (#716)