Comedian Paula Poundstone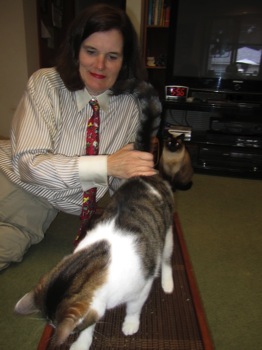 Paula Poundstone grew up in Sudbury, Massachusetts and by the time she was nineteen was traveling on a Greyhound bus across the country - stopping in at open mic nights at comedy clubs as she went. She credits her kindergarten teacher, Mrs. Bump, with being the first one to spot her comedic talents. Bump wrote in a letter to Paula's parents, "I have enjoyed many of Paula's humorous comments about our activities." Now, Paula is on a perpetual tour - she does it everyday!
Paula has three kids, but states that, "Two of them are really hard - so it's like having sixteen." However, she does have sixteen cats. She says is tired of getting that judgmental "gasp" when she mentions the amount of cats she has. People always ask her how she got sixteen cats, and she says, "I had fifteen and I got one more!" "This really concerns me about America's relationship to math - it's not that hard to figure out!"
Taking care of sixteen cats is not easy and Paula claims to have callous on her hand from cleaning the litter! She states she is, "Always kind of vibrating ever so slightly from the sifting motion. My hand is always kind of rocking a little bit and people sometimes think it's some sort of neurological problems!" She also worries about her kid's college funds, because she spends it all on kitty litter. She goes on to say that, "Once you have sixteen, by the way, a lot of the love goes out of it. You're more of a cat 'haver' after that!"
She also has a lop-eared bunny and a bearded dragon lizard, who had a bought of constipation but is doing much better now. Kitty waste is nothing like bearded dragon waste, and she says "In terms of waste product, oh my heavens, forget nuclear weapons, forget a large arsenal, take a plane, fill it with that and any nation would bow to our world."
Paula also has one ant left on her ant farm. She says, "I can't keep them alive on the farm - can't kill them in the kitchen!" So one lone ant hangs out by himself in Uncle Milton's Ant Farm. Paula is so fascinated by ants because they have such a work ethic. They couldn't have but a tiny been for a brain and can't be the brightest creatures on the earth because their heads just aren't big enough, and yet they know exactly what to do. When you buy an ant farm, the ants don't come with it. You have to buy the ants separately. First, you add the sand and then you put the ants in. The ants get to work right away making tunnels, and within the first day, they pretty much have everything under control. Some types of ants will even make separate rooms for different things. For example, she states her ants "Have a burial ground, which I know because its full right now - I only have one ant left. They even have a period of mourning, although my ant hasn't been able to have that, because he's doing all the farming on his own right now!" She says, "He pretty much cries and plows, cries and plows!"
Check out Paula on tour.




If Cats Could Talk
Wendy Diamond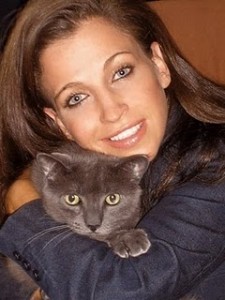 America's foremost pet lifestyle expert, Wendy Diamond, joins us to dispel common cat health myths.
Wendy has a blue Russian cat named Pasha who she rescued years ago. He is actually her sidecat for the Cat Myth Busters campaign.
You may be shocked, but milk is not good for cats. Most cats are lactose intolerant and it is hard for them to digest. But what about lactose free milk? Why even bother, as cats don't need it. Just make sure they have plenty of fresh water to drink.
Fleas are seasonal. That's not true! Fleas are a year round problem, even through the winter. Especially after this mild winter, fleas are more rampant than ever before. If you have an indoor cat that goes outdoors just once, you might as well consider him to be an outdoor cat!
An indoor cat doesn't need to worry about fleas. Not true! Indoor cats are still at risk. Other pets can bring fleas into your home and expose your indoor cat to those same fleas. You can even track in fleas yourself and expose them to your pets.
Can a single flea really do that much damage? Yes! Just one flea can bite your cat up to 400 times a day! And most flea infestations involve more than just one flea. Ninety-five percent of the infestation can be almost invisible to the naked eye, so if you see 5 fleas, there are probably about 95 more in premature stages that you can't see!
So what can a pet owner do if their cat experiences a flea infestation? All cats, both indoor and outdoor, need to be treated with a flea preventive.
And the last myth Wendy and Pasha are tackling? Well, one of the more serious ones is that some people think cats are self-sufficient and don't need much care. Cats may seem like they groom themselves more and complain less than dogs, but they need just as much healthcare as dogs, including monthly flea prevention and an annual check-up by your vet.




11th Annual Get Your Licks On Route 66 Pet Adoption Tour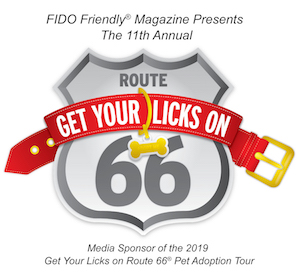 FIDO Friendly Magazine Presents the 11th Annual Cross-country Pet Adoption Tour: Get Your Licks on Route 66® 2019.
It's that time of year again where FIDO Friendly travels down the Mother Road, stopping at shelters along the way to support adoption events from September through October.
Set your DVR for September 5th to see them on Hallmark Channel's Home & Family. Hosts Cameron Mathison and Debbie Matenopoulos with Publisher Susan Sims, Pet Adoption Expert Larissa Wohl and FIDO Friendly President, Greg Sims.
The cross-country pet adoption tour kicks off September 7th in Los Angeles at the LA Animal Services.
Come out to meet their tour Spokesperson - Emmy Award Winning TV Host of the weekly CBS series Lucky Dog, Brandon McMillan, who will be filming his show and signing autographs from 11:00 a.m. to 1 p.m. There will also be a lot of great pets available for adoption.




Who Doesn't Like Dogs? - Dr. Debbie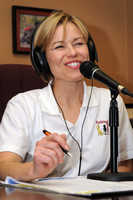 I love dogs, and always have. But what happens when you discover a close friend doesn't merely not like dogs, but actually hates them?
I've been operating under the assumption that those who don't like dogs must have some evil lurking in their spirit and were destined to a life of incarceration. Just look at the statistics of criminals that abuse animals early on and who later progress to physical abuse of people, murder, or other sociopathic behaviors.
I'll admit not liking dogs is a far cry from turning one's hand to injure an animal or person, but some uncomfortable association is still there. As a full-fledged dog lover, or enthusiast of any animal for that matter, I cannot understand the psyche of an individual that is satisfied going about their life without animal companionship.
Any pet lover can spout off a list of benefits their furry one brings to their life…the steady comfort of companionship, a non-judging ear to hear out the day's tribulations, a workout or hiking buddy and a source of unconditional love at the end of a long day.
So, imagine my shock when I realized that a couple I know doesn't like dogs. Not just that they don't have dogs or misunderstand them - they actually dislike dogs.
Hint of this fact should have been apparent a long ago when they were over for dinner and they politely stood stiff as Calvary front line, when greeted by my yapping terrier mix. Or that they failed to stroke my Labrador's chin after receiving the gentle nudge of the typical canine greeting upon entering the home. The polite perfunctory smiles went un-noticed by me. "Sure, they don't have dogs," I reasoned as to why they weren't charmed by my little dog's amusing tail wagging display or by the steadfast devotion of my Labrador's greeting.
All of these sign posts I missed. I clearly misjudged all along. The couple, who I just assumed were just not yet fortunate to understand the benefits of pet companionship, were actually formidable dog dislikers.
Realization struck me during a recent conversation with this couple. I was laughingly describing the vast differences in dog breed behavior comparing my former Labradors, to that of my current Bouvier. My comments must have been mistaken as some underhanded means to convince them the right breed was out there for them. At that moment, my guest raised hands and said, "I know what I like and don't like, and I don't want dogs." Clearly they didn't like dogs - and they misunderstood my comment as some means to turn them over to the canine side against their will. Astounded, I marveled how this response was not unlike a person who is recommended a mushroom containing side dish or gourmet meal from a fine restaurant, and who declares "I can't stand mushrooms and don't want anything to do with mushrooms!"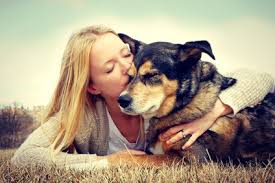 So why didn't I catch on to these dog haters sooner? For those of us that have pets, of any type, we recognize the many joys our pets bring to our lives. There are folks that don't want to bring that companionship into their life. The cogs of their lives have clicked along just fine without a pet in their life. Somehow lots of well-educated, social and seemingly normal people can raise a family and be successful and still dislike dogs.
Maybe we should feel sorry for them. Or maybe they feel sorry for us, for all the money, heart and time we put into a pet companion who's lifespan doesn't come near to that of a humans. They probably laugh at our reckless expenditures on a being who lives just a fraction of human life. I chose not to spend time wondering how they have made it without animals in their life…rather that I have succeeded because I have been fortunate to have animals in my life.
I ask that these non-pet people save their pity for me and my pets, because I know that any one of my dogs could say they lived live fuller than most people - full with adventure, splendor at new experiences and embracing the moment. And so have I at their side. So should the question come up at the time of my next life, I'll take both a side of mushrooms…and pets on the side.
Featured veterinarian known as "Dr. Debbie" on national pet radio program, Animal Radio. Ebook author of "Yorkshire Terriers: How to Be Your Dog's Best Friend"; "Pugs: How to Be Your Dog's Best Friend"; "Mini Schnauzers: How to Be Your Dog's Best Friend"; and "Shih Tzu: How to Be Your Dog's Best Friend." Dr. Debbie's books.




Animal Radio News - Stacey Cohen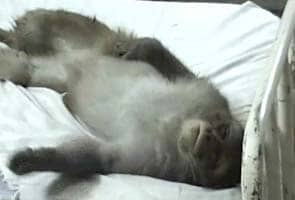 Monkeys and Dogs Invade Hospital
One hospital in India is attracting more than human patients. India's NDTV says some visitors at the Government Medical College in Jammu were alarmed to see a monkey lounging in one of the emergency ward beds. The monkey reportedly spent three hours napping, and is also said to have stolen some fruit a guest was bringing to a relative. Meanwhile, a pack of dogs had taken up residence in the facility's doorway. The Jammu and Kashmir Chief Minister admits to being 'shocked by the images of the monkey' in the hospital and planned to check with an official about the matter. But the hospital's superintendent denies that monkeys and dogs are invading the facility. He tells India's IANS news service the photos and video are "fake," and accuses the media of "cooking up" the story.
Hypo-Allergenic Dog Is All "Hype"
Sorry, allergic dog lovers! A new study published in the Journal of Allergy and Clinical Immunology claims that "hypoallergenic" canines had more allergy-causing protein in their fur than did dogs without the label. According to Live Science, the report concluded that the term 'hypoallergenic' is a misnomer that is not based on evidence. Dog breeds classified as 'hypoallergenic' - Poodles, Spanish Water Dogs, Labradoodles - were believed to produce less dander and saliva, and shed less fur. However, researchers at the Henry Ford Hospital in Detroit, Mich. found no scientific basis to support this claim.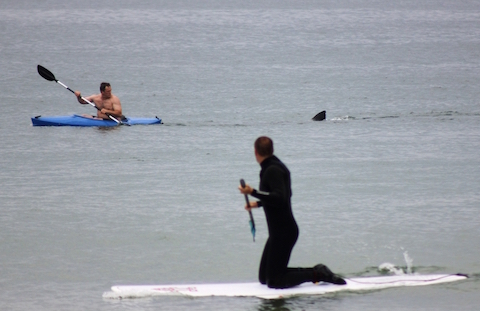 Shark Trails Kayaker
A kayaker is safe after a close encounter with a great white shark in the water off Massachusetts' Nauset Beach. A sharp-eyed paddle-boarder spotted the shark and yelled to the kayaker, who didn't know the shark was trailing him. The New Hampshire man managed to paddle back to shore unscathed. Other beachgoers also took the cue and quickly left the water. No one was hurt, and the beach was opened to swimming again a couple of hours later.
Bladder Infections Caused By Eating Chicken
A growing number of medical researchers say more than 8 million women are at risk of difficult-to-treat bladder infections because superbugs, resistant to antibiotics and growing in chickens, are being transmitted to humans in the form of E. coli. "We're finding the same or related E. coli in human infections and in retail meat sources, specifically chicken," said Amee Manges, epidemiologist at McGill University in Montreal. If the medical researchers are right, this is compelling new evidence of a direct link between the pervasive, difficult-to-cure human disease and the antibiotic-fed chicken people buy at the grocery store. "What this new research shows is, we may in fact know where it's coming from. It may be coming from antibiotics used in agriculture," said Maryn McKenna, reporter for Food & Environment Reporting Network.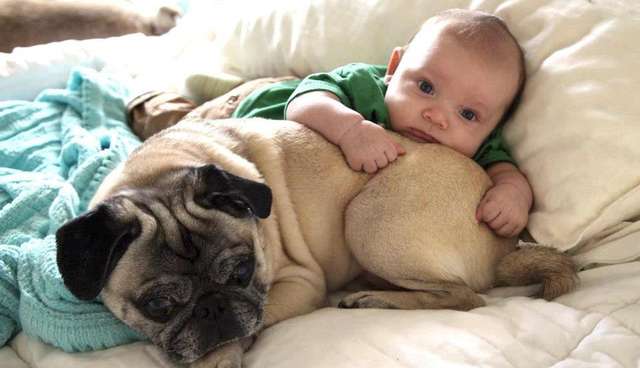 Infants Raised With Dogs Are Healthier
Whether you have owned a dog for several years and now the storks have decided to pay you a visit or you just recently had a baby and are contemplating adding a dog, you may be happy to learn that dogs bring much more to the table than a few giggles and joy. Indeed, a recent European study found that babies who lived with a dog were less likely to develop breathing problems and infections. What the study conducted in Europe found was that Finnish babies raised with canine companions were less likely to need antibiotics and also suffered fewer weeks of sickness, compared to babies that lived in a dog-free home. The study published in the journal Pediatrics was conducted on 397 infants whose parents recorded their health and their contacts with dogs and cats in diaries. The study found that infants who were raised with a dog in the home were overall more protected against respiratory conditions during their first year of life. Indeed, the infants that were raised in a dog friendly home were subjected to fewer weeks spent with a cough, ear infection and runny nose. In addition, they required fewer antibiotics compared to infants raised in a dog free home.

Listen to the entire Podcast of this show (#1030)