Paul Reiser and Pets
(Encore Interview)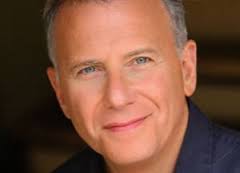 Stand-up comedian, actor and writer, and best known for "Mad About You," Paul Reiser guests this week. He's witty, multi-talented and guaranteed to make you laugh so hard you'll blow eggnog out of your nose. And he speaks up for the first time publicly about his dog "Bosco." There's no better way to top off your year!
Paul Reiser was voted number 77 of the "100 Greatest Stand-Ups of All Time." ("Two or three times a week I drive by the houses of numbers 78-100 just to rub it in," he quips!)
He is also an author having written Couplehood, Babyhood and Familyhood. He says his next book will be titled Deathhood, which he hopes will be late in coming!
Currently, Paul has an elderly Chocolate Lab named Bosco. He talks about his dog's breath, and says, "It's fascinating, whatever the smell is, and it's not the worse smell in the world. There are worse smells than dog breath. But it is something that you cannot reproduce in any other laboratory. You cannot concoct and get the elements to produce that dog breath. It must percolate inside the dog. It's the only way to get it! So if you are out of town and miss your dog, and someone says they can make a spray that smells like their breath, he says no, don't get it! It's a falsehood." He also says, "Its kind of fun and its also special because I know who it is, you don't even have to turn around." Paul says he doesn't like bad breath on people, but doesn't mind the breath of a dog.
Bosco is the same exact color as Paul's floor, and he's impossible to see. He says, "It's like one of those puzzles, it's like 'Where's Waldo,' you can't see him when he's right there. He's 90 pounds and yet he's invisible. He sinks in, so it's a bit of a danger because people have tripped over him, so we are thinking of painting him fluorescent orange. It might not be the best thing for him, but if lost at sea, you're going to see this dog."
Paul has had Bosco since he was 6 weeks old, and he is now starting to slow down. Paul states, "This is how exciting my life is. I used to watch my dog sit and watch squirrels. So I'm not even watching the squirrels. I'm watching one animal watching another animal." Bosco used to chase the squirrels, but now just lets them be. He is not in a hurry to get them, "Because if truth be told, if he got them, he wouldn't know what to do anyway."
Paul admits that he lets Bosco in the bed with him, but states, "But in the last 10 months, he's like Kobe, he just can't quit leap the way he used to, so he's not getting up. But, I would say he is suffering with the same incomplete leap. Also, I will give this to Kobe; my dog cannot dribble to his left. And, he also doesn't pass the ball. If he gets the ball, he kind of keeps it in his mouth. I mean my dog, not Kobe! Also, we don't let Kobe in the bed. He's a great guy, I admire his work, but he's not getting on the bed!"
Paul asks us a question about these squirrels. He sees them scurry from one tree to the other. Paul believes, "He's obviously building a home of some sort in one tree, but he's got all of his supplies in the other tree." Paul's question is, "What could possibly be better, so much better about the second tree that he's going to relocate? Because the first tree, he seems very happy, he's got all of his supplies, but no, he's decided tree number two is good for him!" Paul thinks that perhaps, "Maybe it's for the kids. Maybe it's better schools. Sometimes you're happy but you gotta make a move for the children." We here at Animal Radio suggested perhaps he is a male and can't commit. So, Paul promised that, "The next time I see the squirrel, I'm going to investigate a little closer. I'm going to pick up the tail and see what's going on." His next question is, "Do squirrels have notable sexual parts?" Our own Dr. Debbie assures Paul that they do. Paul is glad we have this on record, because, "My family might alarmed if they see me pinning down a squirrel looking underneath it!" They may say, "Dad has snapped." But, I can assure them that I am doing it for science!
When we talked about animals that are consumed by humans, Paul says we don't eat the cute ones, like dolphins. "People get angry because dolphins are getting caught in tuna nets, an you can't do that to the dolphin, but they don't seem to mind the ugly tunas that are getting chopped up and put in the can." Paul says, "It pays to be cute if you're an animal."
Paul started out as a stand-up comedian before he did television and film. He said, "When I started, I only wanted to be a comedian. That was as far as I'd imagined. I was very lucky and everything sort of panned out and I got some wonderful opportunities. I was never one of those guys who said I can't wait to put away comedy. I was looking forward to getting back to it. I was just a little bit slow in the return."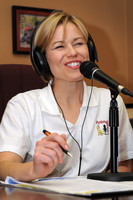 The Dangers of Doggie Dragon Breath - Dr. Debbie
Does your dog's breath cause you to gag and turn away? Are your pet's kisses unwelcome due to fetid breath? Many dog owners recognize that distinctive smell which is often accepted as a condition of dog ownership. But stinky dog breath, while common, is actually a symptom of illness and should not be ignored. Doggie dragon breath, just like a blinking traffic light, is a sign of danger ahead. Don't ignore dog breath for what it is - an indicator of oral infection that if left unchecked will impact your dog's health and shorten his lifespan.
What's the big deal about bad breath? It's more than just the smell. Bad breath, also referred to as halitosis, arises from plaque and oral bacteria. Periodontal disease progresses as plaque accumulates, mineralizes into tartar, and inflammation causes destruction of the supportive tissues around the teeth. Dogs don't simply get cavities, rather they will lose their teeth as connective attachments deteriorate. Untreated dental infections jeopardize the health of nearby teeth and may lead to osteomyelitis - infection in the bone. And with time, untreated periodontal disease showers the bloodstream with bacterial products leading to other diseases such as liver, kidney and heart disease.
Fight Halitosis
The best way to control periodontal disease is to assume an offensive attack. Monitor your pet's oral health by flipping up your dog's lip to discover what is lurking underneath. Look for red inflamed gums, yellow or brown accumulation on the teeth, tooth discoloration, or bad breath. Any symptoms of periodontal disease should be addressed with your veterinarian. Have your pet's teeth cleaned regularly at the veterinary office and follow up with home dental care including daily brushing.
These professional veterinary cleanings are important to safely remove mineralized tartar, clean under the gum line, permit a thorough oral exam and take x-rays. Veterinary dental x-rays are an essential tool in detecting problems and have been shown to identify oral disease in 28-percent of dogs and 42-percent of cats that have an outwardly normal mouth.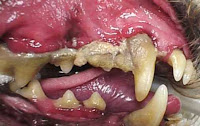 Don't fall into the hype about herbal spray-on products or 'awake' dental procedures - these only offer a cosmetic improvement in visible tartar, which only covers a small part of the tooth. These methods, often incorrectly touted as a safe alternative to professional cleanings, can't address the 60-percent of a dog's tooth which lies under the gum line - exactly where periodontal disease brews and does its damage.
Once you identify that nasty doggie breath, you can be certain some degree of periodontal disease is present and dental intervention is needed. Statistics show that by 3 years of age 80-percent of dogs and cats already have periodontal disease. Don't forget that small and toy breeds of dog have accelerated dental problems diagnosed as young as 1 to 2 years of age.
Think prevention - have your dog's teeth cleaned and embrace home dental care steps. And the next time you find yourself in a cloud of canine halitosis, you won't turn the other way - you'll grab that toothbrush.
Featured veterinarian known as "Dr. Debbie" on national pet radio program, Animal Radio. Ebook author of "Yorkshire Terriers: How to Be Your Dog's Best Friend"; "Pugs: How to Be Your Dog's Best Friend"; "Mini Schnauzers: How to Be Your Dog's Best Friend"; and "Shih Tzu: How to Be Your Dog's Best Friend."



Lucy Pet Foundation
The Mission of The Lucy Pet Foundation is to reduce pet overpopulation and the euthanasia of over 80,000 cats and dogs per week in the United States by having mobile spay/neuter clinics across the country and to support causes that benefit animal welfare. The Lucy Pet Foundation currently has two buses that travel around Southern California focusing on spaying and neutering. These buses are state of the art surgery units. Their next focus is in generating more funds to expand the work of these buses and have more across the country.

The Lucy Pet Foundation not only offers free and reduced spays and neuters, they also do microchipping, vaccines and de-wormings. Spaying and neutering is not only great for pet population control, but it has been proven that an animal will live on an average of 40-percent longer after having this surgery.
Upcoming Clinics
Free Spay & Neuter for Los Angeles City Residents! Here is a list of upcoming free or reduced fee mobile spay and neuter clinics in California:
Call for more information, questions and to reserve space to get on the list: (855) 499-5829
September 17: Superior Store, 9801 Laurel Canyon Blvd., Pacoima, CA Spay/Neuter APPOINTMENT ONLY; Vaccine Clinic 10:00am-2:00pm
September 20: East Valley Shelter, 14409 Vanowen St., Van Nuys, CA Spay/Neuter APPOINTMENT ONLY; Vaccine Clinic 10:00am-2:00pm
September 21: Food 4 Less, 5100 N. Figueroa St., Los Angeles, CA Spay/Neuter APPOINTMENT ONLY; Vaccine Clinic 10:00am-2:00pm
September 23: Superior Store, 6140 Lankershim Blvd., North Hollywood, CA Spay/Neuter APPOINTMENT ONLY; Vaccine Clinic 10:00am-2:00pm
September 24: Superior Store, 10211 Avalon Blvd., Los Angeles, CA Spay/Neuter APPOINTMENT ONLY; Vaccine Clinic 10:00am-2:00pm
September 27: North Central Shelter, 3201 Lacy St., Los Angeles, CA Spay/Neuter APPOINTMENT ONLY; Vaccine Clinic 10:00am-2:00pm
September 30: Vallarta Supermarket, 19725 Vanowen St., Winnetka, CA Spay/Neuter APPOINTMENT ONLY; Vaccine Clinic 10:00am-2:00pm
County and City Vouchers accepted. But remember, you must get on a list to have your pet seen at these locations. Please call The Lucy Pet Foundation toll free at 1-855-499-5829 or Email: Info@lucypetfoundation.org to schedule an appointment, or register at the events.
See the current list of clinics at http://www.lucypetfoundation.org.
Lucy Pet Products, Inc. is a family owned and operated company based in Thousand Oaks, California. Lucy Pet Products are "Products With a Cause." Part of the proceeds from the sales of Lucy Pet Products are used to help fund The Lucy Pet Foundation. Their products can be found in pet specialty stores across the USA and are exported worldwide, or you can visit them at http://www.lucypetproducts.com.
http://www.LucyPetFoundation.org




5 Things To Remember About The 9/11 Rescue Dogs
Robert Semrow, Animal Radio Listomania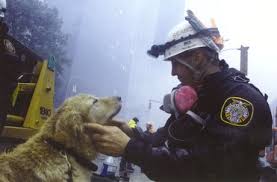 It's a massive understatement to say that 9/11 changed the world. It's a day that those of us who were alive and old enough to remember, will never forget.

Several years ago, I had the pleasure and honor to speak with Nona Kilgore Bauer, author of the book, Dog Heroes of September 11th: A Tribute to America's Search and Rescue Dogs; as well as several of the handlers of the search and rescue dogs. Their stories were inspiring, as well as heart-breaking and left an impression deep in my heart . In remembrance of 9/11 and in honor of their efforts, their dedication and their selfless acts I thought I would share some things that all of us should know and remember about these amazing dogs and their handlers...

100's of dedicated search and rescue dogs as well as recovery teams and their handlers made an effort that hadn't been seen prior. They worked beyond tirelessly to search for injured survivors, remains and more in an unprecedented disaster scene that was not only dangerous but also filled with an overwhelming sense of sadness and desperation.

There were numerous Breeds of dogs reported to be utilized during the initial rescue and recovery efforts including German Shepherds, Labrador Retrievers, Belgian Shepherds, Border Collies, Bloodhounds, Golden Retrievers and more.

The teams put in an average of 7 to 10 days at the sites which were filled with hazardous debris and carcinogens. Very few of the dogs sustained any acute injuries, despite not having the kind of safety and protective gear that human rescuers had.

Besides being deployed at the World Trade Center and the Pentagon, some of the dog teams were also deployed at the Fresh Kills Landfill site in New Jersey to locate remains of those who perished.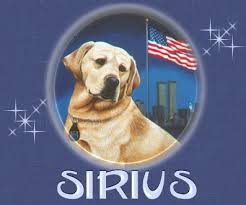 Sirius, a four and half-year-old yellow lab was the only K9 killed during the 9/11 attacks. He was a explosives detection dog who was killed during the collapse of Tower 2. When his body was recovered on January 22, 2002 he received a heroes salute as all work was stopped and everyone at the site lines up and saluted his body that had been draped with an American Flag.

As a bonus and in an attempt to shine a spotlight on the bravery of K9's and their absolute dedication and unwavering love and loyalty for their pet parents, I encourage all of you to read up on 2 dogs, who were high up in the towers on that fateful day. Read the stories of Roselle and Dorado, two guide dogs who refused to leave their owners sides and guided their blind human companions down 78 and 71 floors to safety.

There is so much more to say, honor and be inspired by. Today I'll end it with a thank you to all of those, human and animal, who selflessly and tirelessly work for our safety and protection. God Bless all those who bless others in times of tragedy.
Share your remembrances on our Animal Radio Facebook Page.




Pet Adoption Tour
Susan Sims, 8th Annual Fido Friendly Get Your Licks On Route 66
It's time again for the 8th Annual Fido Friendly "Get Your Licks on Route 66 Adoption Tour."
In the first seven years, they have helped place over 5,000 pets in to new forever homes! They bring their giant spinning wheel filled with prizes provided by their sponsors where a donation gives you a chance to win fabulous prizes and all proceeds go to the shelter at the end of the day.
Sprinter Rentals is once again providing them with a Sprinter to travel down America's Favorite Highway and Animal Radio is their media sponsor for the eighth year!
Thanks to their sponsors who have signed up thus far to help us save lives, one shelter at a time! Please visit their websites to see the great products they have to offer: Sprinter Rentals, TurfMutt, Evercare, John Paul Pet, WellPet, Zeus Dog Toys, Petcurean, Tito's Handmade Vodka, Vet's Best and Petmate.
Tour Schedule:
September 17: PetSmart, Albuquerque, NM, 10-3
September 18: PetSmart, Santa Fe, NM Noon-4
September 21: Lawton Animal Welfare, Lawton, OK Noon-4
September 24: The City of Oklahoma City, Division of Animal Welfare, Oklahoma City, OK Noon-4
September 25: ARF Animal Rescue Foundation, Tulsa, OK Noon-4
September 27: Golden Paw Animal Rescue and Sanctuary, Joplin, MO, Noon-4
September 29: Humane Society of Southwest Missouri, Springfield, MO Noon-4
October 2: Animal Protection Association of Missouri, St. Louis, MO 11-3
October 8: PAWS Chicago, Chicago, IL 11-4
October 9: Animal Protection League, Springfield, IL Noon-4
October 15: Wayside Waifs, Kansas City, MO 2-6
October 16: Great Plains SPCA, Merriam, KS Noon-4
Even if you are not planning on adopting an animal, come out for the fun and support the shelters by spinning the wheel for prizes!
http://www.fidofriendly.com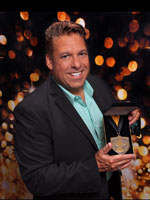 The Dogfather's Grooming Tip with Joey Villani
Flea Epidemic
Joey tells us that we are having a flea epidemic all over the country. He states that every their year or even every other year we are talking about a flea epidemic.
Unfortunately the topical flea medications are not working right now. This is because the fleas are becoming immune to the pesticides in these products. This means that manufacturers need to switch back to what they were using a year or two ago.
Joey explains when buying the topical flea medications, not to buy the cheap ones! Don't go into a big box store and purchase the $5 flea medication. There have been many reports of death from these medications. A few years ago, a woman who had 3 pugs reported that all three of them had to be euthanized for neurological problems less than 24 hours after applying cheap flea medication. So be careful and don't go cheap!
There are a lot of easy ways, states Joey, to get rid of fleas. Unfortunately there is a lot of wildlife, including squirrels and deer that might be dropping fleas in your yard. The best thing to do is to get a landscape that can take care of your yard and exterminate the fleas.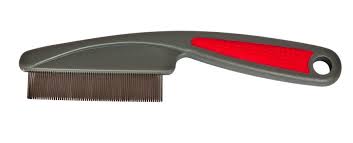 Next, use a good flea comb, which is a good alternative to pesticides. Flea combs will do a good job in getting rid of the fleas without any reaction.
You can also use a good de-greaser, like Dawn Dish Detergent. Fleas don't like de-greaser because they have an exoskeleton. This means that their skeleton is on the outside of their body. A degreaser will dry them out by dehydrating them, which will eventually kill them. You just use it like shampoo by mixing a 1/4 cup of Dawn with a gallon water. Let it sit on your pet for about 5 minutes and then rinse. Just make sure not to get in in their eyes. This doesn't cost a lot of money, it works well and it is safe.
You might want to experiment a little bit . We don't know what works until it stops working and then you need to try something else.
Remember, if your pet has fleas, you have to go through all of the steps. This is a long process. You need to take care of the yard, the house, the bedding and even the car.
Once you rid your pet initially from fleas, you need to use a flea comb on them everyday to stop them from coming back.
Another tip is that fleas don't like a clean pet. If you bathe your pet regularly, they will have a 70-percent less chance of contacting and keeping fleas.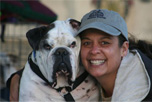 Animal Radio News - Lori Brooks
State of Dog Ownership
Rover.com, a website for pet sitters and dog walkers, has released a report about the state of dog ownership in the United States in which over 1,000 adult dog owners were questioned. The most interesting statistics culled from the answers are:
· 65-percent of U.S. dog owners take more pictures of their dog than of their significant other or friends
· 46-percent of dog owners are more likely to complain to their dog than complain to a friend
· 65-percent of dog owners got their most recent dog for companionship
· and just over half of dog owners believe it's harder to find the perfect dog walker than it is to find the perfect spouse

Ways to Protect Your Pets From Hawks
You might have thought that high flying hawks hunting for innocent smaller house pets down below in people's yards was an urban myth, but it does happen! In 2011 a hawk plucked two small dogs from their Boston area yard and dropped them from the sky, resulting in some pretty serious injuries. A few years later in 2013, a hawk nabbed a Pomeranian from its home in South Carolina but that little dog didn't survive. Should we as pet owners fear for the safety of our pets on their own home turf? Experts say the answer is "No," but add that large hawks and owls are predators, and they do, sometimes, attack pets. Great horned owls do have a reputation for attacking domesticated cats. However there are a number of ways to avoid these confrontations. Oftentimes the answer is as simple as knowing if your yard is also viewed by a hawk or owl as its own home. So, there are a few things people with small pets can do to take make sure their pet is safe. In the United States great horned owls, northern goshawks and red-tailed hawks are three of the most common birds-of-prey to lash at small dogs and cats, typically those under 20 pounds. Hawks Aloft, an Albuquerque nonprofit that focuses on conservation of indigenous wild birds and their habitats, say their area has a large population of Cooper's hawks, which can be fiercely protective of their nests, not just attacking pets, but anything that threatens its territory, including humans. They recommend that pets under 15 pounds be supervised at all times during outdoor activities. Some other tips: a flashlight can also be used to shoo away owls. And experts note that making yourself larger than the bird and shouting at it will intimidate the animal should it prepare to strike. Umbrellas are also a useful tool to defend against hawk attacks.
Proof That Dogs Understand Us
For all of us dog lovers this is proof of what we have always wanted to hear! The average dog has the ability to understand human speech. Scientists in Hungary claim to have found proof that dogs use both sides of their brains to understand the meaning, as well as the intonation of words, in much the same way that we humans process language. The researchers, who scanned the brains of 13 dogs including Border Collies and Golden Retrievers as they were listening to commands from their owner to track brain activity, found that the dogs all knew they were being praised only when BOTH the word and the emotion behind it were positive. Findings showed that when meaningless words were spoken in an encouraging voice or praise was delivered in a neutral tone, the dogs did not register the same brain activity. Put in another way, simply saying "good dog" will not do the trick, you have to mean it. The lead researcher a neuroscientist at a University in Budapest, said: "Dog brains care about both what we say and how we say it. Praise can work as a reward only if both word meaning and intonation match."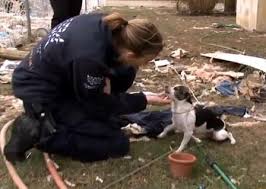 Pharmaceutical Helps Animals During Floods
Many people do not have high opinions of pharmaceutical companies these days, but this might change your mind a little. Zoetis, an animal pharmaceutical and health company, did a lot to help animals affected by the recent devastating flooding in Louisiana. It was the worst natural disaster to strike the United States since Superstorm Sandy, according to the Red Cross. Thousands of people lost their homes and when people lose their homes, their companion animals become homeless too. Many livestock animals are also affected, so to help our four legged friends, the company donated nearly $170 thousand dollars worth of medications and diagnostic supplies to help our furry friends in need.
Dogs Catch Cats For Study
Researchers in Australia are trying to learn more about feral cats and the damage they do to the ecosystem. The only problem is that cats are hard to catch. So scientists with the Australian Wildlife Conservancy are using dogs outfitted with muzzles so they couldn't hurt the cats, but they were able to chase the cats up trees or pin them to the ground until the scientists catch up with them to sedate them. Results from the cat-tracking study show feral felines spend much of their time among heavily grazed land and acreage charred by wildfires. The information could help them round up more feral cats and better protect the endangered species the cats prey upon. It's estimated that Australia is home to at least 20 million feral cats.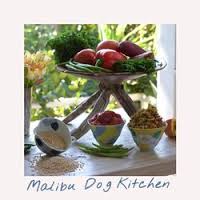 CA Luxury Dog Food Now Available in NY
Californians were the first to have it, but now New Yorkers also have a luxury dog-food option with Malibu Dog Kitchen, but it's expensive with the monthly cost about the same as the price of parking a car in a Manhattan garage for 30 days! But it's good quality stuff. They serve up grass-fed beef, free-range chicken and wild-caught sardines paired with trendy ingredients like kale, Fuji apples and Icelandic fish oil. Even if you think your companion is worth it, the price is high - $16.50 for four cups' worth. So, for a 10-pound dog that eats one cup a day, the bill comes to more than $120 a month. For really big dogs 150 pounds and more, that could cost you $500 a month. Or think about it this way: it's human quality food, so you and your dog could split a meal.

Listen to the entire Podcast of this show (#876)