I Could Pee On This Too!
Francesco Maciullano, Sally Forth Comic Strip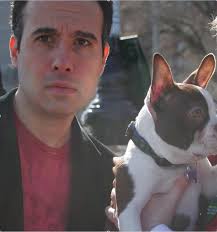 Sally Forth writer and author of I Could Pee On This Too, Francesco Marciuliano is back for more abuse. He's transcribed more poems and verse from cats. Is he a single man with a lot of cats? We'll see.
Francesco Marciuliano explains that while he's the author of the Sally Forth comic strip, he doesn't actually draw the characters. That means he just writes the dialogue and does a screen description, while someone else does the illustrations.
So how does someone get a job writing a comic strip? In Francesco's case, he kept submitting comic strips where he did both the dialogue as well as the illustrations. One day he got a call stating that they loved his work, but weren't going to use it. Francesco states this was cruel! However, they were looking for a new writer for the already established comic strip Sally Forth. Francesco took on the job, never having read the comic strip, as it wasn't carried in his local paper. To prepare himself for the job, he gathered up and read years of the strip.
"I Could Pee on This and Other Poems by Cats," was Francesco's first attempt at humorous pet poetry, which is a collection of poetry supposedly written by cats. Well, he didn't stop there and has a new sequel, "I Could Pee on This Too and More Poems by Cats."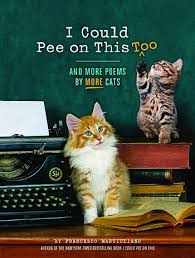 His other book, "I Could Chew on This and Other Poems by Dogs," features poetry in the voice of dogs, was published in August 2013. Francesco tells us it it was because of his own cats that he started his pet poetry series. He said they would wake him up at 3:00 in the morning if they had ideas and would whisper the ideas into his ear. Of course this was also tied in to them also demanding food. Who knew that cats could be so spiritual and could write poetry?
s a little different when trying to get dogs to write poetry. You have to stand on the other side of the computer and repeatedly say, "You're a good dog, you're a very good dog!" You have to give them constant praise and snacks.
You might think that Francesco is living alone with 4,000 cats in some New York City apartment where he's broken all of the tenant codes. You would be wrong. He is in a relationship and also lives with two friendly cats that are sisters, Lelo and Kiki.
Francesco has also recently taken over the writing for another comic strip, Judge Parker, which is an American soap opera-style comic strip created by Psychiatrist Dr. Nicholas P. Dallis that first appeared on November 24, 1952, and currently runs in 175 newspapers nationwide. This is a change of pace for him, because he states he gets to kill people off!

Celeb Photographer Helps Pets
Richard Phibbs, Photographer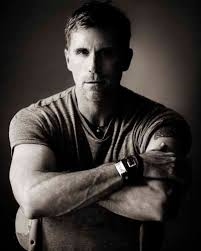 Richard Phibbs is known as a celebrity photographer to Meryl Streep, J-Lo and many more. But he's decided it's more gratifying to take picture of adoptable animals, in turn helping them find homes. He says they're also easier to work with than the celebrities or their publicists.
Richard's is a portrait fashion photographer in New York and his job has taken him all around the world to beautiful places. However, it has also shown him some horrors as well when it comes to the local animals.
As opposed to just sitting around and being heavy hearted by the cruelty he sees to these animals, he felt there was something he could. He states he takes great satisfaction about taking a picture that does something, as opposed to just promoting someone's career or selling fashion.
Richard has also hooked up with the Humane Society of New York and propositioned them on the idea of taking portraits of the shelter dogs and cats that need help finding homes.
The Humane Society agreed and it proved to be incredibly successful. Richard was able to get the pictures on blogs, Instagram and Facebook, which increased the traffic of the shelter. He was then inspired to keep on taking these photographs. It has now been four years with 235 animals having found their forever homes.
Richard gives us some tips on how to take some great pictures of animals. Richard explains that his pictures are portraitures and not just a picture of an animal. You are trying to get the essence of that being, just like when he is taking a picture of an athlete, politician or a celebrity. There isn't much difference, except that you might use a squeaky toy to get a picture of an animal.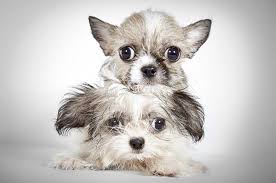 Richard uses a tiny room at the shelter to take his pictures. He then drapes the walls with white and builds a platform for the animals. Next he brings in artificial lighting. Richard tries to create an environment that will hopefully make the animal feel safe. Most of the time when the animal enters the room, they are terrified. As you can imagine, the animals that end up in shelters have already gone through an unimaginable suffering.
To ease their minds, Richard stays low to the ground and lets the animal survey the room. During this time, Richard does not make any eye contact. He then tries to see what motivates each animal. This can be food, a squeaky toy or maybe a ball. Oftentimes, Richard states that nothing will motivate them because they are so scared. He also brings in a portable sound system and plays Eternal Om, which is a very calming chant and shows as much love as possible to them to make them feel calm.
Look for Richard's new book containing his images called Rescue Me coming out in October, with 100-percent of the proceeds going to the Humane Society of New York.
Richard hopes his new book will enlighten and awaken the world to the beauty and importance of shelter animals. He states there are so many wonderful animals in the shelters, that people should stop buying dogs and stat adopting!
To see his work, follow him on Instagram.
Future of Cloning
Blake Russell, ViaGen Pets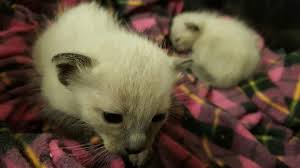 Blake Russell is the President of ViaGen Pets, so who better to tell us where
genetic preservation and cloning is heading into the future.
Blake explains that most pet owners still aren't aware that genetic preservation and cloning is safe and even available to them. As they learn more about ViaGen Pets and their services, Blake believes that genetic preservation will become much more routine for all pet lovers.
Their client stories are growing daily and Blake states that when you find that special animal companion and have the ability to bond again with an identical twin, it is just amazing.
So how do you know if your veterinarian offers the service of genetic preservation? Almost all veterinarians are willing and able to accomplish a tissue biopsy for the genetic preservation process.
However, if the client feels more comfortable with a veterinarian that has this experience, they can contact ViaGen Pets at 888-876-6104 and they will actually connect them a local veterinarian who has done this before and is experienced in the process.
The first process in cloning is genetic preservation. You then have the ability to store this DNA indefinitely. In fact, ViaGen Pet is currently cloning animals today whose DNA has been stored for over 20 years.
For more information visit ViaGenPets.com or call them at 888-876-6104.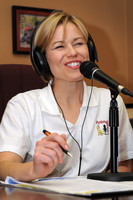 Bats That Test Positive for Rabies - What's the Risk? - Dr. Debbie
Think your pet doesn't need a rabies vaccine because it lives indoors? Think again. Bats have been known to fly through open windows or chimneys. Dogs and cats that go outdoors are at risk for rabies exposure through wildlife. Felines that hunt and bring "presents" have added rabies risk.
What is Rabies?
Rabies is a viral disease causing encephalitis (brain inflammation) that affects all mammals including humans. The disease is almost always fatal. Over 55,000 people worldwide die of rabies every year, but fortunately U.S. human deaths are rare with 1 to 2 reported per year. Pet and farm animal rabies cases do occur in the U.S. though, usually after tangling with wildlife.
How is Rabies Passed?
Rabies is passed in saliva through the bite of a rabid animal. Less common exposures to rabies include aerosol transmission, mucous membrane contact, or rare cases of organ transplant in humans.
What Are Symptoms of Rabies?
Excessive drooling, aggression, staggering and seizures are symptoms of rabies in animals. Wild carnivores, like coyotes, that avoid people are suspect if lacking fear and approaching humans. Nocturnal species like bats that are found out during daylight are also suspect for rabies.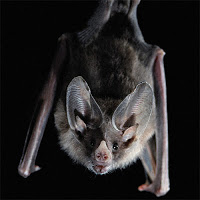 What Kind of Animals Carry Rabies?
Although pet and human rabies cases in the U.S. are rare, the infection still abounds in wildlife reservoirs. In the Las Vegas area, bats are most commonly carriers, but other wildlife carriers include raccoons, skunks and foxes.
What Do You Do If You See a Sick or Dying Bat?
Avoid contact with sick or dying bats. Do not take sick bats to the veterinarian. Call Animal Control if any human or pet exposure to sick bat.
Despite the rabies concern, bats do have an important role in our ecosystem by consuming insects and pollinating plants. Not every bat has rabies, and there are other reasons bats die.
What Do I Do If a Person or Pet is Scratched or Bitten By a Bat or Other Wildlife?
If your pet gets into a fight with a skunk or raccoon, or plays with a dying or dead bat, there is potential for rabies exposure and a report should be made. Call animal control to have the bat or other wildlife picked up.
Possible rabies exposure is evaluated on a case-by-case basis. Because rabies is fatal, any humans with suspect rabies exposure should make a report to the local health department. Fortunately post exposure treatment for people is very effective in preventing disease, and doesn't involve painful stomach injections reported of long ago.
What Happens to Pets After Exposure to Suspected or Known Rabies?
Ultimately local rabies ordinances dictate how each case is handled. Pets with current or late rabies vaccinations may be quarantined for 10 days.
A pet that never has had a rabies vaccine may be promptly euthanized and tested for rabies. In other cases of unvaccinated pets, extended quarantine periods up to 6 months may arise.
What Can I Do to Protect My Pets and Family From Rabies?
- Vaccinate animals for rabies - this includes dogs, cats, ferrets and select farm animals.
- Teach children never to handle bats.
- Do not keep wild animals as pets.
- Spay and neuter your pets to decrease the desire to roam.
- Maintain control of your pets when outdoors or hiking to avoid accidental exposure to wildlife.
- Bat-proof your home and garage to avoid nesting sites and close encounters with bats.
- Report human bites from pets or wildlife to public health and animal control authorities.
Vaccination is key to protecting pets from rabies and offers peace of mind to pet owners. Rabies vaccine is typically inexpensive in the Las Vegas area. For example, a rabies vaccine at my hospital for dogs and cats costs just $10.00.
Rabies vaccination…Just do it!
Featured veterinarian known as "Dr. Debbie" on national pet radio program, Animal Radio. Ebook author of "Yorkshire Terriers: How to Be Your Dog's Best Friend"; "Pugs: How to Be Your Dog's Best Friend"; "Mini Schnauzers: How to Be Your Dog's Best Friend"; and "Shih Tzu: How to Be Your Dog's Best Friend."



Lucy Pet Foundation
The Mission of The Lucy Pet Foundation is to reduce pet overpopulation and the euthanasia of over 80,000 cats and dogs per week in the United States by having mobile spay/neuter clinics across the country and to support causes that benefit animal welfare. The Lucy Pet Foundation currently has two buses that travel around Southern California focusing on spaying and neutering. These buses are state of the art surgery units. Their next focus is in generating more funds to expand the work of these buses and have more across the country.

The Lucy Pet Foundation not only offers free and reduced spays and neuters, they also do microchipping, vaccines and de-wormings. Spaying and neutering is not only great for pet population control, but it has been proven that an animal will live on an average of 40-percent longer after having this surgery.
Upcoming Clinics
Free Spay & Neuter for Los Angeles City Residents! Here is a list of upcoming free or reduced fee mobile spay and neuter clinics in California:
Call for more information, questions and to reserve space to get on the list: (855) 499-5829
September 24: Superior Store, 10211 Avalon Blvd., Los Angeles, CA Spay/Neuter APPOINTMENT ONLY; Vaccine Clinic 10:00am-2:00pm
September 27: North Central Shelter, 3201 Lacy St., Los Angeles, CA Spay/Neuter APPOINTMENT ONLY; Vaccine Clinic 10:00am-2:00pm
September 30: Vallarta Supermarket, 19725 Vanowen St., Winnetka, CA Spay/Neuter APPOINTMENT ONLY; Vaccine Clinic 10:00am-2:00pm
County and City Vouchers accepted. But remember, you must get on a list to have your pet seen at these locations. Please call The Lucy Pet Foundation toll free at 1-855-499-5829 or Visit Website to schedule an appointment, or register at the events.
Lucy Pet Products, Inc. is a family owned and operated company based in Thousand Oaks, California. Lucy Pet Products are "Products With a Cause." Part of the proceeds from the sales of Lucy Pet Products are used to help fund The Lucy Pet Foundation. Their products can be found in pet specialty stores across the USA and are exported worldwide, or Visit Website.




5 Differences Between Dogs & Cats
Robert Semrow, Animal Radio Listomania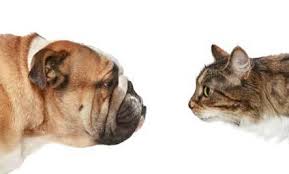 It's the oldest argument in the pet world. OK, maybe not, but it is still something that I find myself discussing with family, friends and those who love pets. That's right; Cats verses Dogs. So I thought I would highlight 5 differences between cats and dogs.

Let's start with the reality that cats are solitary beings by nature and dogs are pack animals. So, if you are looking for a best friend who will want to be around you and your family most of the time, then a dog is your choice. Your dog instinctively wants to be a part of the family and will be more interested in being a part of your activities and making the pack happy. A cat will certainly be a part of your family, but it will be on their terms, when it's convenient and makes them happy. This isn't a bad thing as it makes them more adapted to be content and more self-sufficient.

Next, cats are built for speed, jumping and agility. I've seen plenty of athletic and agile dogs flying through the air to grab a toy or a Frisbee. However, that's been the rare occasion compared to the athletic feats and consistent abilities I've seen from cats. Cats are physically designed and predisposed to be able to climb, jump and perform acrobatic feats, whereas dogs simply aren't. It doesn't mean a dog can't, but it does mean that if you are looking for an acrobatic furry friend, a cat is likely to be a better choice.

Dogs and cats have different nutritional needs and tolerances. Cats are true carnivores and need meat and protein to be healthy and be at their peak performance. Cats also need to eat throughout the day and they get some of their much needed water from the foods they eat. Dogs are omnivores, and though they need meat to thrive optimally, they can eat and sustain themselves on meats, vegetables, fruits and plants.

One major physical difference is that cats have retractable claws. I'm certain my sister's cats have retractable claws so that they can trick me into trusting them, only to let them loose when I fall for their cute ways. Their claws remain sharper because of their retraction abilities. Dogs' claws are always out and are often dulled down by their activities.

Another fun physical difference is that the typical dog has 42 teeth, while the typical cat has 30.

Potty training for cats is instinctual. Find litter box, use litter box. For dogs, it takes training and a whole lot of patience. Speaking of training, while I know the Acrocats and others prove that felines can be trained, it is clearly much easier to train dogs. Dogs have a strong instinct and desire to be a part of the pack and make the pack leader happy.

Finally, and this last one is certainly not scientific but I'm convinced that cats are actually masterminds of the Internet, while dogs are the champions of the outdoors.
Those are just a few of the major differences between Dogs and Cats. Share your thoughts on our Animal Radio Facebook Page.




Pet Adoption Tour
Susan Sims, 8th Annual Fido Friendly Get Your Licks On Route 66
It's time again for the 8th Annual Fido Friendly "Get Your Licks on Route 66 Adoption Tour."
In the first seven years, they have helped place over 5,000 pets in to new forever homes! They bring their giant spinning wheel filled with prizes provided by their sponsors where a donation gives you a chance to win fabulous prizes and all proceeds go to the shelter at the end of the day.
Sprinter Rentals is once again providing them with a Sprinter to travel down America's Favorite Highway and Animal Radio is their media sponsor for the eighth year!
Thanks to their sponsors who have signed up thus far to help us save lives, one shelter at a time! Please visit their websites to see the great products they have to offer: Sprinter Rentals, TurfMutt, Evercare, John Paul Pet, WellPet, Zeus Dog Toys, Petcurean, Tito's Handmade Vodka, Vet's Best and Petmate.
Tour Schedule:
September 24: The City of Oklahoma City, Division of Animal Welfare, Oklahoma City, OK Noon-4
September 25: ARF Animal Rescue Foundation, Tulsa, OK Noon-4
September 27: Golden Paw Animal Rescue and Sanctuary, Joplin, MO, Noon-4
September 29: Humane Society of Southwest Missouri, Springfield, MO Noon-4
October 2: Animal Protection Association of Missouri, St. Louis, MO 11-3
October 8: PAWS Chicago, Chicago, IL 11-4
October 9: Animal Protection League, Springfield, IL Noon-4
October 15: Wayside Waifs, Kansas City, MO 2-6
October 16: Great Plains SPCA, Merriam, KS Noon-4
Even if you are not planning on adopting an animal, come out for the fun and support the shelters by spinning the wheel for prizes!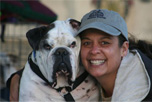 Animal Radio News - Lori Brooks
Benefits of Pet Ownership Outweighs Risks of Diseases From Pets
You know that antibiotic resistance is an urgent public health issue and much of the focus has been on the rise of drug-resistant bugs in humans and farm animals. But what about those animals that share our homes, our hearts and our beds? A new study done in China is looking into that after finding a man who worked at a pet store where they found 4 dogs and 2 cats infected with the very same strain of E-coli that is resistant to the last resort drug called colistin or polymyxin E. The findings suggest that E-coli can colonize in pets and be transferred between them and humans. This study in China was one of several in recent years to examine whether humans and pets can share drug-resistant bacteria. Just a few years ago, a study in the United Kingdom also found that pets and humans could pass MRSA back and forth. And, in earlier research, scientists discovered that the presence of MRSA was eight times more likely in homes with cats. The bottom line? According to experts, "Although the possibility of any disease is an important factor to think about, the risk is low and often considered to be outweighed by the benefits of pet ownership." So, while the possibility of pets spreading drug-resistant bacteria to their owners may be limited, there is growing concern among veterinarians about the rise of antibiotic resistance in companion animals, especially drug-resistant skin infections, urinary tract infections and surgical site infections.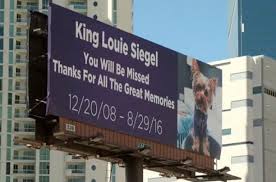 Billboards Honor Deceased Pet
They're treated like part of the family, and in many cases they're just as spoiled as the kids, and anyone who has ever lost a pet knows how devastating it is. One Las Vegas dog owner is remembering her fur child in a very public way after losing her tiny 5-pound Yorkie, King Louie, to brain inflammation and fluid on his spine, which made it impossible for him to walk. Her fiancé works for a billboard advertising agency, so they put up not one, but two, billboards to honor Louie. Louie had previously been on billboards for local events, so they thought it would be a beautiful tribute for all he gave to the city to let everyone know he had passed. It's also a way for the owners to remember Louie while his headstone is being crafted and as he awaits burial in a pet cemetery.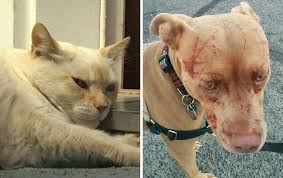 Cat Takes on 7 Pit Bulls and Wins
It's never funny when pets fight, but you won't believe this incident in Victoria, British Columbia. Seven pit bulls were out for their regular walk simply minding their own business, when, in the words of their dog walker Kyla Grover, they were attacked by a cat named Baby. Grover told a local newspaper the dogs were walking by, completely minding their own business, when Baby, a 16-year-old cat, decided to take on all of the dogs and did not back down. The dog walker said that none of the dogs fought back while the cat was swiping at them and even latched onto one of the dog's faces. The encounter left Grover in the emergency room with several cat bites while one of the pit bulls had to go to the vet for scratches on her face. Her owners say the sight of all the dogs most likely scared Baby claiming, "She's a watchdog and doesn't know it." They are paying the $222 vet bill for the dog whose face was injured.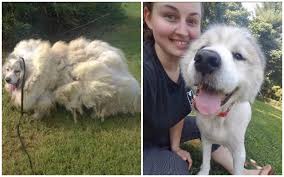 Neglected Dog Freed From Barn
After spending six years in a barn stall, Lazarus is finally getting a second chance. The Great Pyrenees dog lived inside a barn all those years and apparently was never brushed, as his coat was severely overgrown. It was so bad that two groomers took 35 pounds of matted hair off the dog. Lazarus has been rescued by Big Fluffy Dog Rescue and is now in foster care in Virginia. They say poor Lazarus isn't really interested in humans, other animals or going inside his new home, so for now his foster mom sleeps with him in her garage.
Most Unusual Cat and Dog Names
The winners of the Nationwide Pet Insurance contest for cats and dogs with the most unusual names have been announced. Agent Jack Meower, a takeoff of the name Agent Jack Bauer from the TV show 24, tops this year's list of the most clever, creative and quirky cat name culled from the list of 575,000 pets. Next on the list was Shakespurr, a Bengal cat who lives in Florida with Bengal siblings named Romeow and Juliet. The top dog name belongs to a bulldog named McLoven the Stud Muffin, followed by Kanye Westie, who is a white West Highland terrier.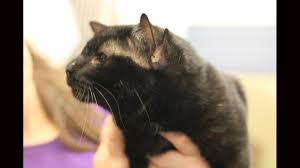 A Four-Eared-Cat Finds New Home
A four-eared cat named Batman found a new home this month within hours of being put up for adoption at a Pittsburgh animal shelter. This unique cat's extra ears are the product of a recessive gene mutation, which is needed by both parents in order to reproduce extra ears. Batman was surrendered by his previous owners and held an extra four weeks at the shelter so he could be treated for a respiratory infection. It was a perfect match for Batman to be adopted into his new family, because the little girl who picked him loves super heroes. The shelter says Batman really is a hero, because of all the publicity surrounding his uniqueness, shelter visitors and adoptions were way above average over the summer.
Durable, Easy To Clean, Cat Towers
If you're a cat lover you probably have at least one cat tower in your home. Most cat towers can get pretty ratty looking after a few months. Now a company called Poly Cat Towers' is making new durable, easy-to-keep-clean cat furniture out of high-density polyethylene, which offers some advantages over other materials - like it has no sharp edges, no splinters, no nails, no staples, no glues, no odors and no toxic substances. On top of all that, the towers come in 3 different sizes, have a ten-year warranty and are made in the U.S.!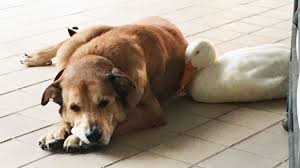 Duck Befriends Grieving Dog
Two years ago, George the dog lost his best friend, a Labrador named Blackie. They'd been best friends for twelve years. They played together, lived together and loved each other. When Blackie died, George's owner, Jacquie, said that George was overcome with grief. He fell into a serious sad spell, refusing to play or run around the way he used to. But then a few weeks ago a duck showed up and everything changed. The duck appeared without warning on Jacquie's porch and immediately waddled over to George the grieving dog. The duck and dog formed an instant bond and are now inseparable, going on walks together, sleeping next to each other in the kennel and spending quiet time together when George needs a rest. Best of all, George has not cried or even looked sad one time since his new best friend moved in.

Listen to the entire Podcast of this show (#877)