Nicole Sullivan Guests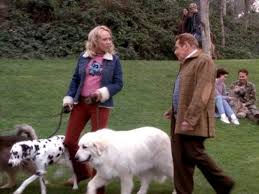 America's Favorite Dog Walker, actress & comedian Nicole Sullivan (King of Queens - MADtv) is our guest this week. She wants you to know about the Kitty Bungalow Charm School for Wayward Cats. She's also wants you to know her sleeping arrangements.
Nicole Sullivan is part of the 6th annual CATbaret, the speCATular at the Avalon Theatre on Saturday, October 15th. A few of the stars who will be performing along with Nicole are Jaime Ray Newman, Elaine Hendrix, Fred Willard, Hal Sparks and Keith David.
This unique, creative show will feature musical performances by many of your favorite celebrities in all musical genres from pop to Broadway, from blues to rock. Plus there will be plenty of comedy from skits from "Inside Amy Schumer" and "Monty Python."
With huge surround screens at the theater you will get a taste of your favorite Internet cats up on the big screen. Add to that a jazz tune written by and performed by Nora the Cat with accompaniment by a live band you are surely in for a treat. Some of your favorite TV dancers from SYTYCD and other shows will be preforming to celebrity choreography.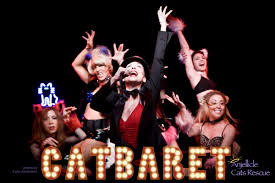 The CATbaret is put on by Kitty Bungalow Charm School for Wayward Cats, a 501(c)(3) non-profit and the only 100% feral cat socialization facility in southern California. It is not just a celebration of all things feline; it is a true celebrity fundraising event where every dollar goes directly to help the animals. The only fat cat lining their pockets from this show will be actual fat cats.

In Los Angeles, dogs are close to hitting the No Kill level, thanks to the NKLA (No Kill Los Angeles) coalition, but cats still have kill numbers over 50-percent and in the summer during kitten season it is even worse.
In truth the cats need all the help they can get. While there are other animal entertainment events, like the Hero Dog Awards, this is the only all-feline celebrity show.
Kitty Bungalow Charm School for Wayward Cats is a 100-percent street cat rescue that focuses in on the feral cats and their offspring. These are the cats most at risk. By providing free Spay and Neuters through TNR (Trap/Neuter/Release) they are actively working to end the population outburst of homeless cats.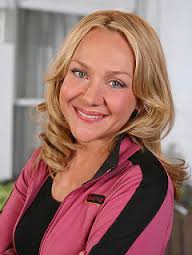 Nicole Sullivan has always been a huge animal lover and a huge proponent of rescuing animals. Nicole has 5 rescues at home, which includes 3 dogs (Funsies, Donut, and Herman) and 2 cats (Maddie and Smush).
When it comes to sleeping arrangements, she admits that after her husband and all of his pillows, she is left with a third of the bed that she shares with one of her dogs and one of her cats that weighs 21 pounds and sometimes even a kid. Nicole states her husband doesn't get jealous of the animals but that his patience level is lower.
Nicole states she spoils all of her pets, but especially her 21-year-old. The cat is no longer able to jump up to her food bowl. Since she only takes a couple of bites and is done eating, Nicole picks her up about 30 times a day to let her get those few bites in.
Be sure to come on out on October 15th for this great event and to support homeless cats. For more information, please Visit Website.





Creating a Foster Revolution
Betsy Saul, 911FosterPets.com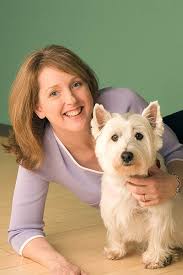 The mastermind behind the world's largest pet adoption website, Petfinder, is working to change the way unadoptable animals find homes. Betsy Saul has started the website 911FosterPets.com to unite transitional pets with foster parents.
Betsy Saul was the founder of Petfinder.com, the foremost pet adoption website that has ever been. However, even after over 25 million adoptions, millions of dollars of support to shelters through the Petfinder Foundation, and millions of trained pets, something still wasn't right to her and that was the millions of pets that never even get a chance to find a home.
These are the pets that never made it to adoption row. This might because they were newborns or because they were old, or they just might have needed a little extra time before they were transported to another facility.
After stepping aside from Petfinder and a few years of not working, Betsy was still waking up at night thinking about these animals that were being left behind.
This led Betsy to tackle the next problem so she created 911FosterPets.com. The mission of 911fosterpets.com is simple: Create a foster revolution to give these pets the extra time they need so they can live.
Betsy explains that there are about as many animals that are kept in back rooms at shelters, away from the public, as there are animals in public view. These are the animals that are waiting and only about 25-percent of them will make it up to adoption row. This made Betsy feel sick, as there were so many animals that wouldn't even have a chance of finding a home. The ones that do make are based on timing or perhaps just luck.
The animals at 911FosterPets fall into two groups. One group is of animals that are under 8 weeks of age, who have no business being in a shelter and need to get out. This is urgent, as these animals need socialization. The second group of pets are ones that are waiting to be transported to other locations. There has been such a good job done with networking and partnerships between foster groups and shelters, that there are animals that just need time to be transported to new locations.
The timing is everything. For example, there may be an animal in Dallas who someone is willing to foster in Missouri. However, it may take a week or so to arrange the transport, but the animal's time is up at the shelter. This would mean that a short foster would be needed.
There are so many people, and even those who aren't in animal welfare, who would be okay with fostering an animal for a week or so. Think also of graduate students who would long to have a pet but can't commit.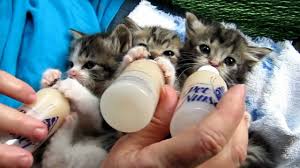 How to help:
This Is Your Time To Make A Difference
Many rescue groups are able to find loving forever homes for these pets, they simply need a little time, anywhere from one day to a few weeks or months - you decide! See, some of these animals just need a foster family for a day or two while transportation is being set up to get them to their rescue partners. Others may be looking for a foster family to care for an animal until their forever family is found. That's where you come in.
Can I Crash At Your Pad?
By becoming a foster family you will be saving lives - period!! And what is more rewarding than that. Sign up now and let one of these furry friends crash at your place.
Chew On It
If you aren't able to help now, no worries - It takes some of us time to decide to put on the cape. Simply give us your email and zip code and we'll send you updates when new pets are posted in your area.
Spread The Word
To really make change, we need to let everyone know - so please, spread the word via Facebook, Twitter, etc. The more people that learn about this cause, the more animals we will save - and every one matters!!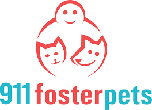 Register Your Organization
Your organization can post pets that are urgent due to lack of time or space on 911fosterpets.com.
The site is easy to use. Animal shelters post pets that are urgent (typically meaning they will be destroyed in 72 hours or less) and potential foster families view them. Foster families can search the urgent pets in their community with various search criteria, including length of time they can foster a pet - starting with less than one week. Once a foster family sees a pet they would like to help, they simply click the foster button to be connected with the shelter where the pet is currently housed. Individuals can also sign up at 911FosterPets to be notified when new urgent pets in their community are posted.
Then, of course, there are the "foster failures." These are people that foster an animal and end up falling in love with them and keep them forever. Betsy states that she doesn't mind the idea of these kinds of people!
Fostering is also a good way to, "Try pets on for size," according to Betsy. She states that so many times people adopt a pet and end up returning them to the shelter because it was the wrong fit for their family. This way you can have time to see if this is the animal for you.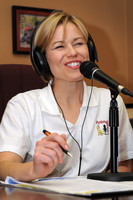 Will Your Dog's Chew Bone Injure Her Teeth? - Dr. Debbie
Even veterinarians can make bad choices when it comes to their pet's health. I learned this when I discovered my dog, Nikki, had a broken tooth. The cause was a chew item I thought was a safe option for her to gnaw on. But I was wrong - no chew item is risk free. Sadly my Nikki had to crack three teeth for me to learn that lesson.
Oh yes, it was three broken teeth! But more on that later...
Considering Chew Options
What chew options are there? As the owner of a large powerful chewer I considered the possibilities for my dog. She has a sensitive stomach and cannot tolerate edible bones or preserved rawhide products. Thank goodness, because feeding my dog pig snouts or pizzles just makes me want to gag. I'm not a fan of real bones - too many patients with broken teeth, gastrointestinal blockages and even one with a bone shard migrating through the side of a dog's throat. Soft plastic toys don't survive the first two minutes with her, and plush toys quickly lose eyes, limbs and squeakers with her near surgical precision. So I chose to offer synthetic Nylabone style bones to deal with her chewing drive. Nikki loves the flavors and happily chews away for long periods of time. When the bone looks damaged, I throw it away. It seemed like the perfect solution for a vigorous chewer.
Discovering Her Broken Tooth
While brushing Nikki's teeth, I noted a fracture of her upper fourth premolar tooth. This is the largest cheek tooth on a dog or cat's upper jaw, which serves to chew and grind food. The outer layer of the tooth was sheared off, just like a shelf of ice cracking off an iceberg. This type of fracture is common from dogs chewing on an object harder than tooth enamel. Common culprits for this type of tooth damage include antler chews, Nylabones, real bones or ice.
What to Do With Broken Teeth?
Not all tooth fractures are created equal. An uncomplicated tooth fracture is one in which only the enamel is broken. The tooth is vulnerable to further injury but is not immediately causing the pet pain. A complicated fracture is one in which the break extends beyond the enamel into the pulp chamber.
The pulp of a tooth is the inner layer where the nerve and blood supply runs. Exposure of the pulp not only causes pain, but serves as direct pathway for oral bacteria to cause a tooth abscess or spread through the bloodstream.
How to Treat a Tooth Fracture?
A complicated tooth fracture requires either a root canal or surgical extraction. Leaving a complicated tooth fracture untreated is NOT an option. These teeth hurt and shouldn't be ignored. Pets won't whine or cry out in pain with broken teeth, but rather suffer in silence. But after a diseased tooth is addressed, owners commonly note their pet's overall activity and attitude improve.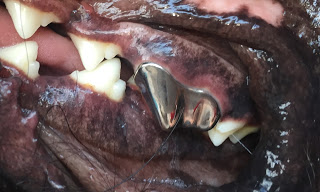 The preferred treatment for a complicated tooth fractures is a root canal. During a root canal the contents of the pulp are removed, filled in, and the tooth is sealed. After the root canal therapy the tooth is still functional for normal chewing activities.
If a root canal cannot be pursued, then the tooth should be surgically extracted. This removes the source of pain and potential infection. However, surgical removal of broken teeth may affect the pet's ability to chew on that side in the future.
Uncomplicated tooth fractures aren't treated as above, but rather may need outward support of the area with bonding restoration.
My Dog's Dentist Visit
Dental cleanings and extractions are a daily service at most veterinary practices, but root canals and tooth restorations aren't commonly available at general practices. I knew I could pull Nikki's tooth, but to save this tooth in my young dog, I'd need to see a veterinary dental specialist.
Nikki and I arrived at Arizona Veterinary Dental Specialists where she was evaluated by Dr. Chris Visor who determined that she had an uncomplicated fracture of her premolar and small uncomplicated breaks on two molars.
Her premolar fracture was limited to the enamel, luckily sparing pulp damage, which means she wasn't in pain. But the damaged tooth would be at risk for further injury, so she was fitted for a restoration with a metallic crown (porcelain isn't durable in pets so it's not commonly used). The two other broken teeth had minor damage, so the rough edges were drilled smooth and the tooth surface bonded.
Lesson Learned
After her crown placement, Nikki can't chew on hard chew bones like before. If she did, it could risk damage to her crown as well as her other teeth. Veterinary dentists warn dog owners to try this test of your dog's chew item - if you whack your knee with your dog's chew item and it hurts you, it'll likely break her teeth.
Now I can only imagine scores of dog owners going to their doctors with knee pain….
Take Away Tips: Can You Detect Your Pet's Broken Tooth? Most broken teeth are detected during a physical exam by your veterinarian, but some observant pet owners may discover clues to their pet's broken tooth.
1. No complaining. Don't expect your pet to cry or whine. People complain loudly when a tooth hurts, but pets just don't verbalize dental pain.
2. Uneven tartar accumulation. Due to tooth pain, the pet chews on one side more, the "good side." Tartar builds up more on the "bad side."
3. Dark spot on tooth. Enamel is evenly white, but darker or grey spots could indicate exposed pulp or dentin at the site of a fracture.
4. Draining wound present below the eye. A broken upper premolar or molar with an infected root can cause a draining wound under the eye.
If you notice any of these signs, get your dog to a veterinarian right away.
Featured veterinarian known as "Dr. Debbie" on national pet radio program, Animal Radio. Ebook author of "Yorkshire Terriers: How to Be Your Dog's Best Friend"; "Pugs: How to Be Your Dog's Best Friend"; "Mini Schnauzers: How to Be Your Dog's Best Friend"; and "Shih Tzu: How to Be Your Dog's Best Friend."




Lucy Pet Foundation
The Mission of The Lucy Pet Foundation is to reduce pet overpopulation and the euthanasia of over 80,000 cats and dogs per week in the United States by having mobile spay/neuter clinics across the country and to support causes that benefit animal welfare. The Lucy Pet Foundation currently has two buses that travel around Southern California focusing on spaying and neutering. These buses are state of the art surgery units. Their next focus is in generating more funds to expand the work of these buses and have more across the country.

The Lucy Pet Foundation not only offers free and reduced spays and neuters, they also do microchipping, vaccines and de-wormings. Spaying and neutering is not only great for pet population control, but it has been proven that an animal will live on an average of 40-percent longer after having this surgery.
Upcoming Clinics
Free Spay & Neuter for Los Angeles City Residents! Here is a list of upcoming free or reduced fee mobile spay and neuter clinics in California:
Call for more information, questions and to reserve space to get on the list: (855) 499-5829
October 8: Vallarta Supermarket, 10175 N. San Fernando Rd., Pacoima, CA Spay/Neuter APPOINTMENT ONLY; Vaccine Clinic 10:00am-2:00pm
October 11, 25: West Valley Shelter, 20655 Plummer Street, Chatsworth, CA Spay/Neuter APPOINTMENT ONLY; Vaccine Clinic 10:00am-2:00pm
October 12: Food 4 Less, 1748 West Jefferson Blvd., Los Angeles, CA Spay/Neuter APPOINTMENT ONLY; Vaccine Clinic 10:00am-2:00pm
October 14: Superior Store, 6140 Lankershim Blvd., North Hollywood, CA Spay/Neuter APPOINTMENT ONLY; Vaccine Clinic 10:00am-2:00pm
October 15: Superior Store, 133 West Avenue 45, Los Angeles, CA Spay/Neuter APPOINTMENT ONLY; Vaccine Clinic 10:00am-2:00pm
October 17: Superior Store, 9801 Laurel Canyon Blvd., Pacoima, CA Spay/Neuter APPOINTMENT ONLY; Vaccine Clinic 10:00am-2:00pm
October 19: Superior Store, 3480 S. La Brea, Los Angeles, CA Spay/Neuter APPOINTMENT ONLY; Vaccine Clinic 10:00am-2:00pm
October 20: Veterans Stand Down, Welcome Center Bldg. 257, West LA Medical Ctr., 11301 Wilshire Blvd., Los Angeles, CA Spay/Neuter APPOINTMENT ONLY
October 22: Superior Store, 10211 Avalon Blvd., Los Angeles, CA Spay/Neuter APPOINTMENT ONLY; Vaccine Clinic 10:00am-2:00pm
October 24: East Valley Shelter, 14409 Vanowen St., Van Nuys, CA Spay/Neuter APPOINTMENT ONLY; Vaccine Clinic 10:00am-2:00pm
October 27: Food 4 Less, 5100 N. Figueroa St., Los Angeles, CA Spay/Neuter APPOINTMENT ONLY; Vaccine Clinic 10:00am-2:00pm
October 28: Vallarta Supermarket, 19725 Vanowen St., Winnetka, CA Spay/Neuter APPOINTMENT ONLY; Vaccine Clinic 10:00am-2:00pm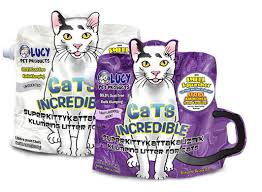 County and City Vouchers accepted. But remember, you must get on a list to have your pet seen at these locations. Please call The Lucy Pet Foundation toll free at 1-855-499-5829 or Visit Website to schedule an appointment, or register at the events.
Lucy Pet Products, Inc. is a family owned and operated company based in Thousand Oaks, California. Lucy Pet Products are "Products With a Cause." Part of the proceeds from the sales of Lucy Pet Products are used to help fund The Lucy Pet Foundation. Their products can be found in pet specialty stores across the USA and are exported worldwide, or Visit Website.




5 Falls Seasonal Dangers For Pets
Robert Semrow, Animal Radio Listomania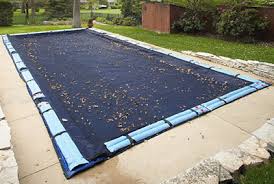 Fall is such a great time of the year. The leaves change colors, the weather gets cooler and families come together to back in the warmth of family time. Fall also brings with several dangers to our pets that you need to know and prepare for.

Let's begin with the household fall routines that many switch over to. Let's start with pools. It's always important to train your dog to avoid the pool without supervision. In the fall, when many folks cover their pool to avoid the leaves and other fall weather changes, it can be even more important. The pool cover looks like any other area to run and play on which is extremely dangerous.

Additionally, now is the time to make preparations to keep those doghouses up off the ground to avoid cold and wet weather. If your doghouse is flat with the ground, water and even snow can get in and cause all kinds of health issues for your dogs. Most importantly, make sure you have prepared a proper shelter and place to get out of the elements for your pets that do go outside during the fall and winter.

Finally, as you place poisons, traps and other critter catchers out to protect your home and property for the fall, please remember to keep your pets in mind. If they are going to be able to get in that area, you must supervise them at all times. And if you are going to engage in pest control, do your best to find pet safe offerings that give you and your pet an extra layer of safety.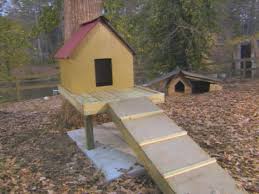 Next are allergens, which is pretty much on any pet dangers list regardless of the time of year. Each season has its heightened allergens and things that can exacerbate your pet's allergies. Make sure to keep them wiped down and that includes specifically their paws. With the moisture and dampness, it is much easier for potential problem allergens to get in between their paws. So, pay special attention to their paws and if you see them obsessively grooming their paws, be quick to see if there is something causing that.

Fleas and ticks are another problem that increases in the fall. Ticks because there are fewer potential opportunities for ticks in the fall and they hone in on those who are still venturing out. Fleas, because they breed in the spring and are in full swing as fall arrives.

I'll finish up with another, every season list includes this, and for good reason. That would be Seasonal Food items. That's right, your pet doesn't know which foods are dangerous and which foods are safe. Unfortunately, the same often goes for your guests at get-togethers, so be vigilant about what your pets can get into and what your guests may be sharing with your pets. Know if any of the food you are serving can be poisonous to your pet.

The fall is a wonderful time to spend with your pets. Share your fall pet preparations on our Animal Radio Facebook Page.




Pet Adoption Tour
Susan Sims, 8th Annual Fido Friendly Get Your Licks On Route 66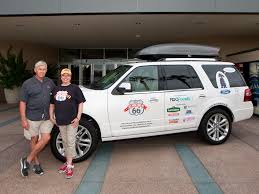 Every year Susan Sims of Fido Friendly Magazine and her husband trek across the country on Route 66 along with their two Directors of Barketing, dogs Junior and Jake. Their mission is to adopt as many animals as possible along the way, as well as collect donations for the local shelters.
Today they are at PAWS No-Kill Shelter in Chicago from Noon to Four. Susan states this is something you need to pay attention to when you are looking to adopt. Most people will stay away from no-kill shelters, because they feel these animals will be okay, and choose to instead adopt from a high-kill shelter for a dog that might not have a long time. But Susan tells us that it takes a lot of money to be a no-kill shelter and they can use your support.
Tomorrow, Susan and her gang will be at the Animal Protection League in Springfield, Illinois. The following weekend they will be at Wayside Waifs in Kansas City, Missouri and the Great Plains SPCA in Meriam, Kansas.
Sprinter Rentals is once again providing them with a Sprinter to travel down America's Favorite Highway and Animal Radio is their media sponsor for the eighth year!
Thanks to their many sponsors who have signed up to help them save lives, one shelter at a time! Please visit their websites to see the great products they have to offer: Sprinter Rentals, TurfMutt, Evercare, John Paul Pet, WellPet, Zeus Dog Toys, Petcurean, Tito's Handmade Vodka, Vet's Best and Petmate.
Tour Schedule:
October 8: PAWS Chicago, Chicago, IL 11-4
October 9: Animal Protection League, Springfield, IL Noon-4
October 15: Wayside Waifs, Kansas City, MO 2-6
October 16: Great Plains SPCA, Merriam, KS Noon-4
Even if you are not planning on adopting an animal, come out for the fun and support the shelters by spinning the wheel for prizes!




Tails Inc. Pet National Events for October 2016
Janice Gork, Tails Pet Media Group, Inc.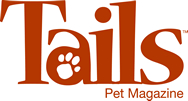 Passionate about rescue and adoption, Tails Pet Media Group, Inc. was founded in 2000 by Janice Brown. What started as a magazine, is now a mission! Tailsinc.com is an interactive website and online community committed to connecting the animal welfare community with the general pet-loving population. Tails Inc. features expert knowledge, advice, pet product reviews, local resource guides, community event news and monthly contests, in order to promote and encourage people to live responsibly with their pets.
Here is a list of upcoming October Events around the Country:
WHAT: The Amazing Acro-Cats
WHO: fundraiser for Friends of Animal Care & Control
When: Thursday Oct 6 - Sun, Oct 9, 3pm & 7pm
Where: Vittum Theater, 1012 Noble St, Chicago
Cost: $21-$33
Visit Website
WHAT: 6th annual "So Mush Fun" Fundraiser - timed bike, scooter, sulky and cart races around the 2 mile lagoon - all breeds welcome. Beginner musher class, raffles, and silent auction items
WHO: Northern California Sled Dog Rescue (NorSled) - rescues, fosters and rehomes unwanted, abandoned and abused Northern breed dogs: Siberian Huskies, Alaskan Malamutes, Samoyeds, mixes
WHEN: October 8, 7am-11:30am
WHERE: Lagoon Valley Park, 4681 Pena Adobe Road, Vacaville, CA
COST: Free to watch. $35-$40/event
Visit Website or Send Email or call 800 471.5822
WHAT: Pull for Puppies: charity tug of war tournament—the largest, organized tug of war tournament in Texas, more than 30 teams and nearly 400 participants from all over Dallas/Fort Worth
WHO: Operation Kindness - North Texas' largest no-kill animal shelter
WHEN: October 8, 9am-1pm
WHERE: The Beach at Craig Ranch, 6145 Alma Road, Mckinney, TX
COST: $20
Send Email or call 512-587-7678
WHAT: 13th annual Red Dog RACERS Charity Auction & Cruise-in Fund Raiser - wide variety of cars and races. Bring your own wheels, too! Silent auction, live auction,
WHO: (SICSA) Society for the Improvement of Conditions for Stray Animals - Spay Neuter Programs
WHEN: October 15, 10am -3:30pm
WHERE: Cold Beer & Cheeseburgers - Breitenstrader Shopping Center, 1060 Patterson Rd, Dayton, OH
COST: Free
Send Email
WHAT: Dog Film Festival - Following an 11-city tour, it returns to New York City during Adopt a Shelter Dog Month - Each screening includes documentary, animated and live-action shorts submitted by dog-loving filmmakers from around the world.
WHO: fundraiser for Mayor's Alliance for NYC's Animals
WHEN: October 15, 11am-10pm
WHERE: Symphony Space, 2537 Broadway, New York City
COST: $15.00 for adults and $10.00 for children per screening
Visit Website
Want to list your event for free? Click here. Please note that non-profit events (fundraisers, adoption events, etc.) will be listed for free and for-profit events will incur a fee. Please email the advertising team if you wish to advertise your for-profit event in their directory.
Tails has local focus, but national reach - with magazines in 10 different cities across the United States, and 150,000 issues printed per month, 12 times a year, and an ever-increasing audience of over 1 million people. Pet lovers can pick up their free magazine at pet-related businesses and vet offices, grocery stores, health clubs, bookstores, coffee shops, restaurants, libraries, park districts, and other "mainstream" locations. Currently they are in over 10,000 individual locations.
To find out where you can get a copy of your own, send an email to locations.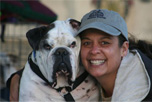 Animal Radio News - Lori Brooks
Electronic Containment for Cats
A study by animal welfare specialists shows that using electronic containment systems to restrict where pet cats venture does not result in long-term wellbeing problems, while the use of hand-held shock collars on dogs has previously led to concerns over the welfare of pets trained using so-called 'e-collars.' However, other forms of electronic training devices for pets have not received much attention from researchers. These include invisible or virtual fences, which deliver a static electric pulse to deter an animal from crossing a boundary like the edge of someone's property or a back yard. A new study into these systems by animal welfare researchers at the University of Lincoln in the United Kingdom found no evidence of long-term problems in cats living with these underground fences, compared to cats being able to roam freely in and out of their owners' yards. While some people argue that electronic containment systems can never be justified for pets, other studies find that hundreds of thousands of cats are killed and injured on roads each year. These devices can prevent these often-fatal injuries and the emotional cost to the cats and their owners. Consider this, unlike owner-operated hand-held electronic training devices; invisible fences depend purely on the cat's behavior for any correction and not human judgment. Modern devices train the cats to associate a warning beep with the location of the invisible fence. As a consequence, animals may be able to quickly and efficiently learn appropriate avoidance behaviors, without anxiety or fear of a shock.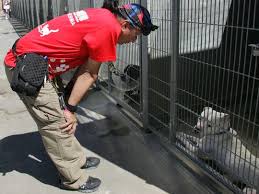 Man Builds Shelter For Nuclear Disaster Pets
Shortly after the Fukushima nuclear disaster in Japan five years ago, residents who lived near the plant were immediately evacuated because of the risk of radiation exposure. But did you know they were forced to leave their animals behind? That's because residents were assured they'd be back at home in a day or so, so they left their pets. They had no choice. Fortunately a man named Akira Honda, nicknamed Taicho, raced to the disaster area to help. He immediately realized the great need for an animal shelter near the radiation-contaminated exclusion zone. Just a month after the disaster, Taicho established the Nyander Guard Animal Rescue about 25 miles away from the disabled nuclear site. So far they've rescued 740 dogs and cats and currently care for more than 200 animals. Obviously all the dogs and cats had been exposed to radiation. But unless you had a really high amount of radiation in a pretty short amount of time, it really does not affect them until about 30 years later and they don't live that long. So saving all the animals was absolutely the right thing to do. At the rescue shelter, cats are able to roam in cat rooms, while bigger dogs have spacious kennels and smaller dogs are kept indoors. The dogs are walked twice a day and sometimes taken on trips to parks. Although five years have passed since the disaster, the shelter still rescues and feeds abandoned animals in the restricted and abandoned areas.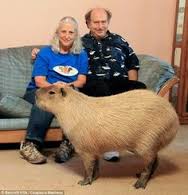 120-Pound Pet Rodent
The word rodent implies ugly unwanted, little creatures that sneak into your home and freak out a lot of us. Many rodents are typically met by the lethal snap or stickiness of traps, but that is not always the case. There is a 120-pound rodent in Texarkana that is genuinely loved, hugged and even given home-cooked meals. His name is Chico and he's a Capybara, a species National Geographic says is, "The World's Largest Living Rodent." Only about a dozen or fewer Capybaras are kept as pets in the United States and they require specialized veterinary care. Luckily for Chico he is part of Texas A&M's research team, which keeps records of his dimensions and health. The semi-aquatic critters are natives of South American places like Argentina, Brazil, Bolivia and Ecuador. His owner got Chico when he was just 10 days old and weighed about 4 pounds. Two-year-old Chico is now 120 pounds and will continue to grow until he is six, or another four years. Chico's owner says, "He looks like a gerbil on steroids," and despite his size, he's afraid of his fur sibling Chihuahua. Chico is also unique in that his best friend is another animal sibling, a mini-pig named Darla.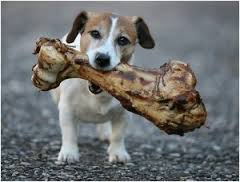 Don't Give Your Dog a Bone
Vets are now warning people not to give their dog a bone because it could kill them. In fact, vets in the United Kingdom put out their warning after seeing dozens of dogs suffering from damage to their digestive tracts and blockages caused by bone splinters or larger pieces of bone that broke off in a chewing frenzy. And, if you're thinking that only applies to cooked bones, which break and splinter much easier, that is not always the case. Britain's leading veterinary charity says, "Surgery is usually needed to remove any blockage and in some cases, the damage caused by bones is so serious that it can be fatal." The same is true for rawhide if a dog swallows a large piece of it, as it can become stuck and cause a blockage. Remember rawhide is not digestible. One pet food company has even stopped selling natural and raw bones following a number of fatalities, including the death of a two-year-old Miniature Schnauzer who ingested a ham knucklebone. The bone was a Christmas gift, which became lodged in his stomach. An X-ray showed fragments of bone in his stomach and intestines and despite a four-hour operation it did not have a happy ending. You should also dispose of any bones left over from a meal safely and securely to avoid pets seeking them out again, perhaps out of a trash can. And, "If owners feed their dog raw bones, we recommend speaking to their veterinary surgeon to understand the risks." You should also never give a dog rawhide. The group also does not recommend feeding cats raw bones.
How To Encourage Your Fat Cat To Exercise
Just as with people, feline obesity is most often linked to excessive food intake or not enough physical activity. And, just cutting back on calories alone usually is not enough. There also needs to be exercise involved in the weight loss program. So how do you encourage your cat to get more exercise? Researchers from the University of Illinois were interested in finding a method to maintain healthy body weight in cats, so they investigated the theory that smaller, more frequent meals could help to increase overall physical activity. Animal sciences researchers found that both increasing the frequency of meals fed per day, as well as offering meals that had added water (neither method involved decreasing the overall amount of daily food intake) did indeed promote more physical activity among the cats in the study. The secret they discovered is the cats were much more active during times when they anticipated being fed, especially those cats who were being fed four meals per day and those given meals at random times. "If they know they are going to get fed, that's when they are really active, if they can anticipate it." Also, rotating between dry kibble meals and wet or canned food could also help in maintaining body weight. Experts recognize that the lifestyle of pet owners may not allow for multiple feedings per day, but if they can even go from offering only one meal per day to two, it could possibly promote more physical activity, meaning more weight loss.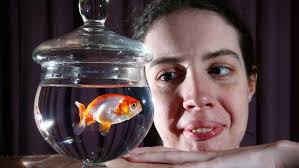 $500 Goldfish Surgery
Sometimes people buy goldfish for pets thinking they are inexpensive and they won't have extreme health issues or veterinary costs. Then there is Conquer, Brisbane, Australia's $500 goldfish, as he is known around town, because that's about what it cost to save the $12 fishes life. Conquer swallowed a large pebble off the bottom of his aquarium while scooping up a snack. His owner then had to rush the one-year-old fish to a vet for exotic animals because Conquer began to choke on the pebble. He first had to be anaesthetized, which they did by dripping a sedative into the water until he dozed off, allowing the veterinarians to remove the stone. You can imagine how scary it must have been. The pebble was about 1/3rd of an inch wide and little Conquer isn't even two inches long. The pebble was too big for him to spit back out. Anyway, the life saving procedure to remove the stone was successful and Conquer is back to normal. His owner says she had to do something, or her little finned buddy would have starved to death.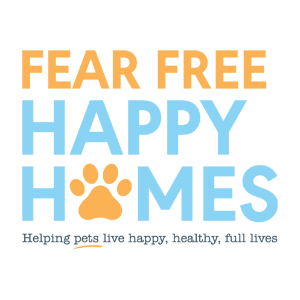 NEWS UPDATE brought to you by Fear Free. "Take the 'pet' out of 'petrified'" and get pets back for veterinary visits by promoting considerate approach and gentle control techniques used in calming environments.

Listen to the entire Podcast of this show (#879)