Doug Gray - MARSHALL TUCKER BAND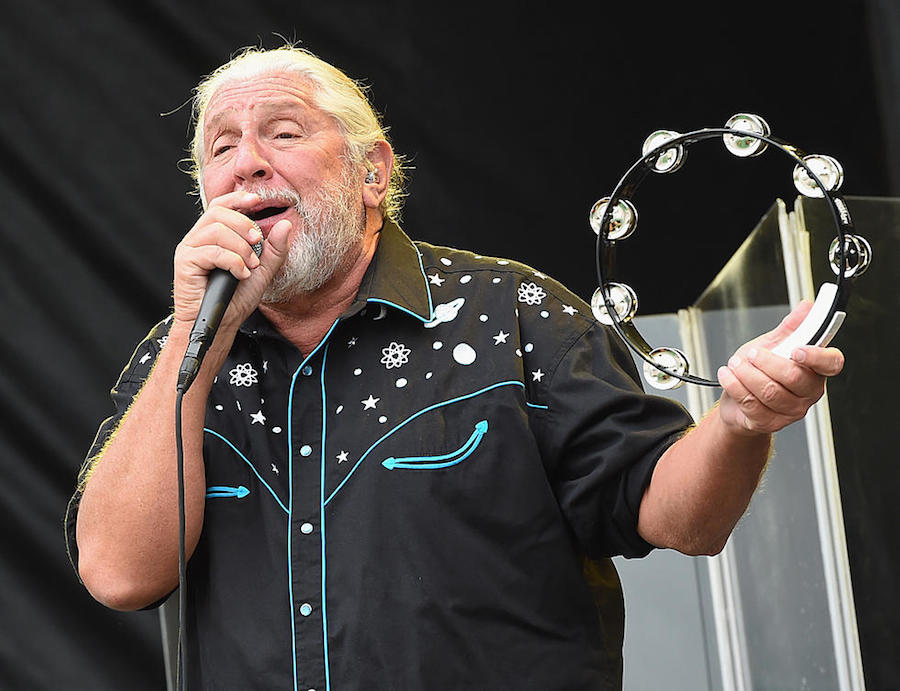 Doug Gray is probably one of the least known name-wise but most recognizable voice-wise lead vocalists in rock. The original members of Marshall Tucker besides Gray are long gone. But the band, which formed in Spartanburg 40 years ago, is still going strong.
The "Marshall Tucker" in the band's name does not refer to a band member, but rather a Spartanburg-area piano tuner. While the band was discussing possible band names one evening in an old warehouse they had rented for rehearsal space, someone noticed that the warehouse's door key had the name "Marshall Tucker" inscribed on it, and suggested they called themselves the "The Marshall Tucker Band," not realizing it referred to an actual person. It later came to light that Marshall Tucker, the blind piano tuner, had rented the space before the band, and the landlord had yet to change the inscription on the key.
Four decades ago, during the early days of The Marshall Tucker Band (MTB), the multi-platinum selling southern rock group never had the option of releasing their music on CD or digitally through online retailers. This past November the MTB came full circle with the release of the vinyl edition of The Marshall Tucker Band: Greatest Hits (Shout Factory).
Doug says it is great to have it back on vinyl, because, "This is when the needle got down into the groove and let you feel everything that was going on!" The vinyl also includes a code for downloading. "As we continue to tour, more and more fans are showing up in the autograph lines with their original Marshall Tucker vinyl records, even more so than CDs," says Doug. "There's just something cool about vinyl. It's very retro and I think most people out there will agree that in today's day and age, retro is 'in.' This is an appropriate release for us, especially since we just celebrated 40 years in 2011."
Doug is also a big lover of animals. He currently owns two Himalayan Persian Tip cats named Cheech & Chong. They often lay together, and Doug calls them his "book ends." He also has an outside cat that refuses to come inside, named Bashful. Along with the three cats, he has a Weimaraner dog that stays at his daughter's house, as well as a Yorkie. When asked what the animals bring to his life, Doug says nerves! What he means by that, he states, "Is when your refrigerator starts slowing down because of the long hair that's on the kitty. So you know that little fan down there starts going brrrrrrrr!" He actually has his cats shaved down on a regular basis. But don't get him wrong, Cheech & Chong are his best friends and follow him around the house. Doug also admits that he is definitely a cat person!
The original lineup of the Marshall Tucker Band, formed in 1972, included lead guitarist, vocalist, and primary songwriter Toy Caldwell (1947-1993), keyboard player and vocalist Doug Gray (b. 1948), flutist Jerry Eubanks (b. 1950), rhythm guitarist George McCorkle (1946-2007), drummer Paul Riddle (b. 1953), and bassist Tommy Caldwell (1949-1980). They signed with Capricorn Records and in 1973 released their first LP, The Marshall Tucker Band. After Tommy Caldwell was killed in an automobile accident in 1980, he was replaced by bassist Franklin Wilkie. Most of the original band members had left by the mid-1980s to pursue other projects.[3] The band's lineup as of 2009 consists of Gray on vocals, guitarist Stuart Swanlund, keyboard player and flutist Marcus James Henderson, guitarist Rick Willis, bassist Pat Elwood, and drummer B.B. Borden.
The vinyl edition of The Marshall Tucker Band: Greatest Hits is available now.




11th Annual Cross-country Pet Adoption Tour: Get Your Licks on Route 66
Susan Sims, Fido Friendly Magazine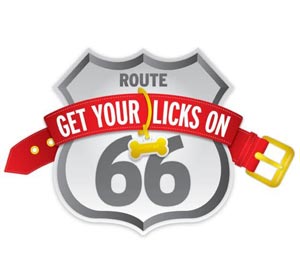 The Eleventh Annual Get Your Licks on Route 66 Adoption Tour recently kicked off in Los Angeles. The Get Your Licks on Route 66 Adoption Tour is an annual cross-country pet adoption tour. They start in Los Angeles and go all the way to Chicago and work their way back. The tour is to help raise money for the shelters along the way and to raise awareness for the plight of these shelter animals. Their first 10 Get Your Licks on Route 66 Tours helped place over 13,000 pets into new forever homes.
Today the tour takes them to Midwest City, Oklahoma. Susan brings her giant spinning filled with prizes donated by their sponsors. Sponsors include Blackwood Pet Food, Paws n Claws, Zymox, Tito's Vodka, Hands on Gloves, Buddy Belts, Rolf C. Hagen, Doggie Water 2 Go, Affordable Allergy Testing, Bike Tow Leash, Bulletproof Pet Products, Charlee Bear, The Company of Animals, The Emergency Tag Help 4 Pets, Jiminys, John Paul Pet, Merrick, Petpetwua, Shed Defender, Surfeit, Zen Den, Walkin' Pets by Handicapped Pets and Unified Pet.
Here is the last remaining date for the tour: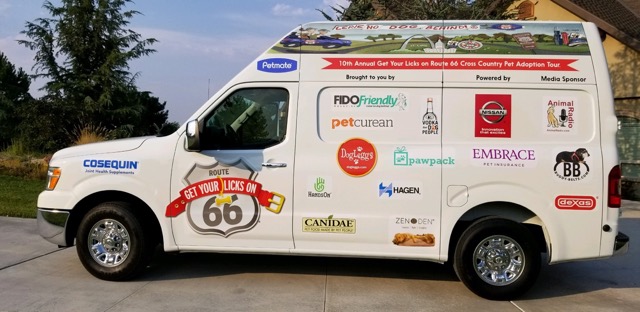 October 12
Chicago, Illinois 11:00am-3:00pm
PAWS Chicago, 1997 N. Clybourn Ave.
Even if you are not planning on adopting a new family member, come on out and have some fun and see the animals. You can also win prizes on the spinning wheel, with donations going to your local shelter. It's a great way to support your local shelter and have fun at the same time.




When Pet Food Is Medicine - Dr. Debbie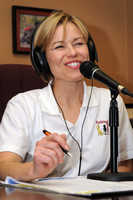 Proper pet nutrition is more than just diet choices for the healthy pet. It's even more important to properly feed the sick pet or those with chronic diseases. What you put in your pet's food bowl can help, or harm, his ability to cope with illness.
Peek into your average veterinary office and you'll likely find one or more brands of therapeutic diet foods created to manage pet specific pet health conditions. Veterinarians prescribe therapeutic diets to help pets with kidney disease, diabetes, pancreatitis, weight loss or heart disease. Special digestive diets may focus on hypoallergenic ingredients, fiber content or fat levels. Some diets prevent or dissolve mineralized stones in the urinary bladder. There are even diets to keep the spring in your arthritic dog's step and diets to aid in treating pets with cancer.
The grandfather of veterinary nutrition was Dr. Morris who in 1940 designed a diet to improve longevity of his dog, Buddy, who was a seeing-eye dog battling kidney disease. His efforts led to the introduction to Hill's K/D diet, a favorite diet used today for dogs and cats with kidney dysfunction. Today many more diets and conditions are addressed by companies such as Science Diet, Royal Canin, Purina and Iams.
As a veterinarian I recognize the value that therapeutic diets lend to managing my patients' health. But my strongest testament to their value is as a doggie momma who feeds a therapeutic diet to my own dog, Magnum.
My Labrador Magnum suffers from food allergies with frequent facial skin infections, bad skin odor, scratching and unpleasant gastrointestinal signs with diarrhea and flatulence. After several diet trials with various hypoallergenic diet approaches, he now thrives on a rabbit based therapeutic diet by Royal Canin. His doggie kisses are sweeter smelling now, he's content and he isn't a walking gaseous explosion anymore.
But be prepared to dig deeper in your wallet for therapeutic diets. The research behind these foods will cost the consumer more than average pet foods. Just look at the example of Magnum's food. This diet runs $86 for a 25-pound bag of dry food. This sure isn't cheap. But the investment can pay off in lower medical costs and fewer veterinary visits, justifying the additional cost. In Magnum's case, we are able to avoid continued treatment of skin infections, thereby avoiding medication use and he is spared incessant itching.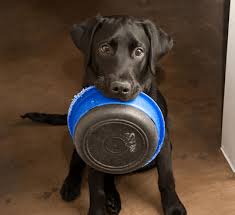 Some pet owners turn to home cooked diets in order to avoid the costs of therapeutic diets. Without guidance and veterinary nutrition analysis, pet owners may risk shortchanging their pet's nutrition. One research study identified that over 90-percent of home prepared diets for sick pets failed to be nutritionally adequate. Quality ingredients aren't cheap and a well-produced home cooked diet often ends up costing far more to prepare than commercially produced therapeutic diets.
If your veterinarian recommends nutritional management with a therapeutic diet, discuss all the options with your doctor. Inquire about different brands and sizes of food packages available, as many options are available. Get your money's worth on these diets by following your veterinarian's recommendations. Avoid mixing therapeutic diets with regular foods. This only hinders your pet's results and give you a false sense of saving money by making the food last longer.
As for Magnum, I choose to feed him his therapeutic diet and avoid popping pills into him. That's my gauge of a therapeutic diet success - food that serves like medicine in the doggie bowl, but without the hassles.
Featured veterinarian known as "Dr. Debbie" on national pet radio program, Animal Radio. Ebook author of "Yorkshire Terriers: How to Be Your Dog's Best Friend"; "Pugs: How to Be Your Dog's Best Friend"; "Mini Schnauzers: How to Be Your Dog's Best Friend"; and "Shih Tzu: How to Be Your Dog's Best Friend." Dr. Debbie's books.




Animal Radio News - Stacey Cohen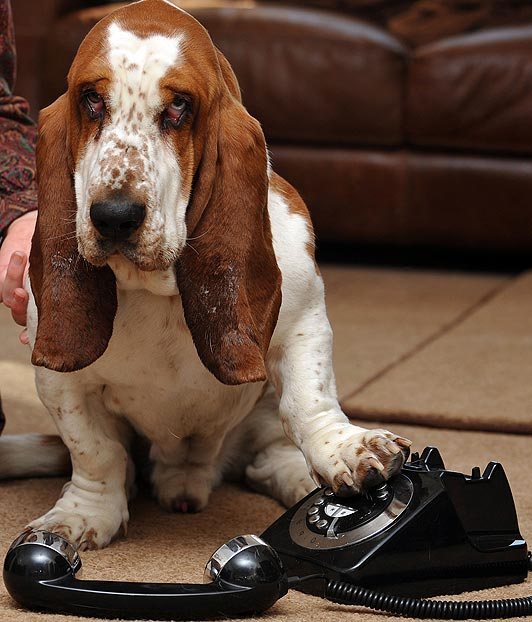 Dog Dials For Help
Emergency responders in the U.K. say a 2-year-old Basset Hound picked the perfect time to learn how to use a phone. According to The Sun, the dog called 9-9-9, which is the British version of 9-1-1, while he was choking on the phone's cord. The dog had reportedly knocked the phone over while his owners were away and became tangled in the cord. The dog somehow managed to dial for help while trying to free himself. Authorities heard heavy breathing on the other end of the call and ran in the home frantically searching for someone inside. They wound up finding the dog with the phone cord around his neck and set him free.
"Pigheaded" Suspect On The Loose
Authorities in Switzerland say they're looking for a suspect who's rather pigheaded. The U.K.'s Orange news says a man recently threw three pig heads in to a cake shop in Lucerne. Witnesses say the heads crashed into the displays, causing pastries and blood to fly everywhere. The owner of the cake shop says the incident was "clearly upsetting," adding that all they could do was apologize to their customers. The suspect is also believed to have thrown a pig head at a group of tourists. Police are now checking local farms to see if anyone has been buying a large number of pig heads.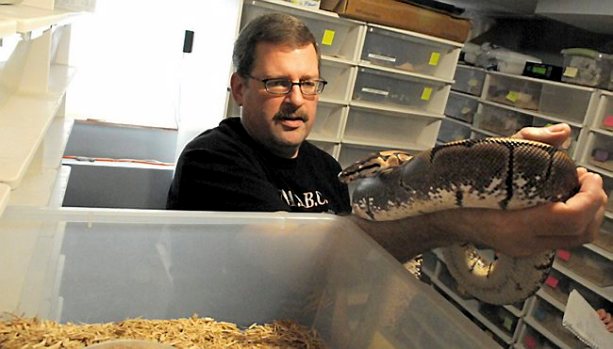 Reptilian Roommates Make House Unfit For Humans
A Minnesota man is running into trouble with city officials in regards to his hundreds of reptilian roommates. The St. Paul Pioneer-Press reports Scott Nellis has been building his collection of 360 snakes, 60 lizards and the hundreds of rodents and cockroaches he uses to feed his pets since 1996. But now, inspectors have declared his house unfit for human habitation and ordered him to remove the reptiles. A city attorney says the numerous extension cords and drawers full of reptiles have created a number of fire hazards and the excess amounts of ammonia from the animal waste have greatly lowered the home's air quality. Nellis, however, is meeting with city officials today and hopes to convince them to change their minds.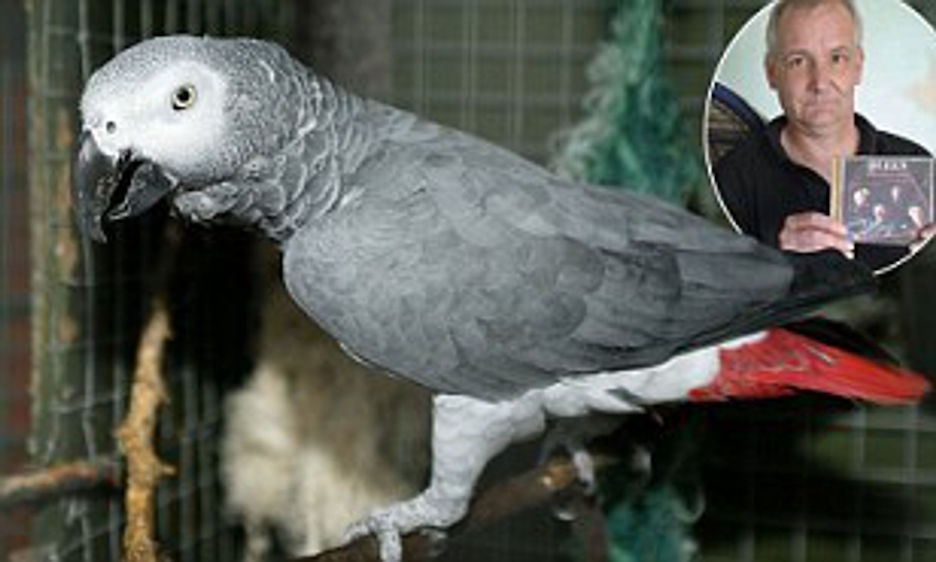 Bird's Impressions Could Be His Ticket Back Home
A man in England is hoping that his stolen parrot's Freddie Mercury impression will be the bird's ticket back home. Malcolm Booth tells The Sun his African Grey parrot named Chico was recently taken from his home in Hattersley. But he doesn't expect the separation to last long, explaining that Chico has a habit of singing "Bohemian Rhapsody," "We Are the Champions," and other hits by British rock icons Queen. Booth says the bird's squawking doesn't bother him because he's a big fan of the band, but he expects it isn't everyone's cup of tea. He hopes the entertainment drives the thieves up the wall so they have no choice but to return Chico to get a little peace and quiet.
Ticks Coming Out Early
The mild winter means ticks have started stirring earlier this year as they wake from their dormant state and begin searching for meals of blood. The weather doesn't mean there will be more ticks, but people should be aware of the parasites as they head out for hikes and climbs in the unseasonably nice weather. And as usual, people are advised to be careful during the peak Lyme disease season in May and June. Dr. Ellen Friedman, a veterinarian at the Newburgh Animal Hospital, said she's already seeing cats and dogs coming in with ticks, though it's too early to tell whether they've been infected with Lyme or the other diseases they're increasingly seeing from bites. As with humans, infections are treated with antibiotics.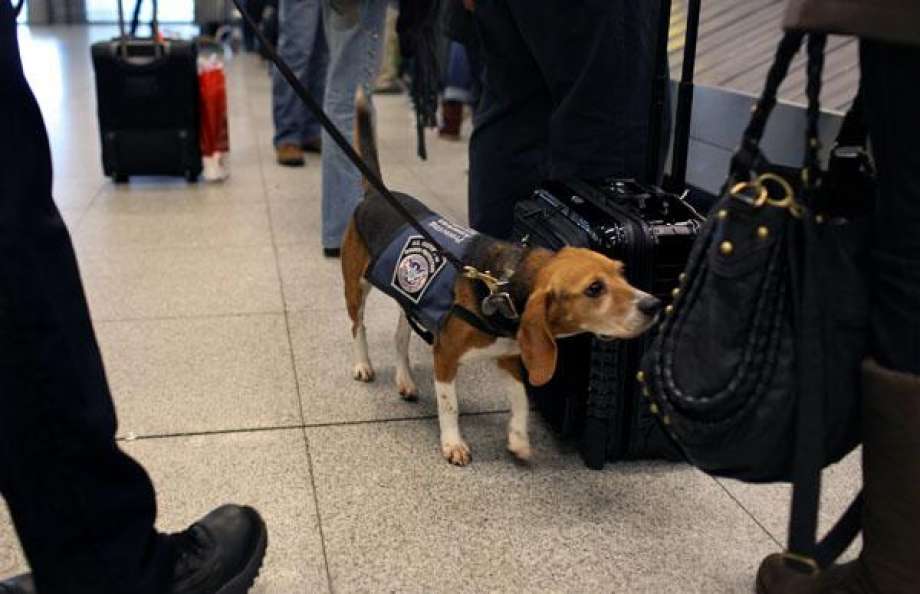 Luggage-Inspecting Beagles
Have you ever been to the airport and had a dog go through your bags? Izzy is among a small number of luggage-inspecting beagles who live and work at the airport, though federal officials won't disclose the exact number of canines employed. Technically called a "passive response dog," she is trained to sit whenever she smells one of several odors: fruit, meat, plant, seed or vegetable. With just one sniff, Izzy can determine whether a bag is worth searching — a seconds-long appraisal that would take human officers hours to do, given that about 1 million travelers pass through Kennedy Airport in a single month. During her three years of employment, she's found everything from duck tongues to pigs' heads and feet. The agricultural products vary according to the time of year. On average, about 28 pounds of food are collected every day, most of it from people who are trying to sneak in food from their native countries.

Listen to the entire Podcast of this show (#1036)