Reality Shock
Edward Meyer, Ripley's Believe It Or Not!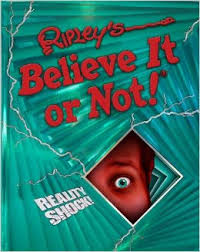 Edward Meyer from Ripley's Believe It Or Not! is back for his annual segment on animal oddities. You'll hear about cats with strange markings and dogs that can fly. Edward will have plenty of giveaways of this year's coffee-table book, Reality Shock.
For over 35 years Edward Meyer has traveled around the world collecting unusual stories and unbelievable artifacts to fill Believe It or Not! books and museums. He is a walking encyclopedia of information, some strange, some gross - but all true! He has acquired over 20,000 different museum artifacts, everything from a pin valued at $1 million dollars, to a two-trunked elephant, to Marilyn Monroe's lingerie, to Lee Harvey Oswald's mortuary toe tag, to a meteorite from Mars. The list is endless.
We get Edward Meyer back on Animal Radio® to discuss the animals listed in Ripley's latest book, "Reality Shock." It contains roughly 1,000 stories and 500 shocking pictures. The book also contains a whole chapter, about 30 pages worth, of shocking animals.
Here are some of the animal stories you will find in Ripley's Believe it Or Not! Reality Shock: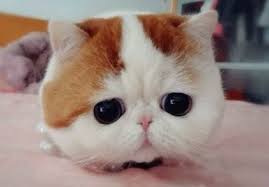 Flat Face
With his cute pie face and huge brown droopy eyes that give him a permanent air of innocence, Snoopybabe, a cat from China, has his own Facebook page and around a half million fans online. Hailing from the Sichuan Province, Snoopybabe, an American short-hair and Persian crossbreed, has taken the Chinese interwebs by storm with his impossibly flat snout, those gigantic unblinking brown eyes, and, of course, the outfits. In some pictures is hard to tell if Snopybabe is real or a very good stuffed animal? It's no surprise that it has more followers and fans than many large brands.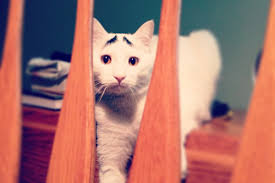 Startled Look
Sam the cat may have nine lives, but he only has one expression - worried - thanks to his unusual markings. He has two diagonal black marks on his forehead resembling eyebrows that makes it look as if he has eyebrows and a distinctive, permanently startled appearance. His owner, who wishes to remain anonymous, rescued Sam the stray cat from New York and set-up an online profile dedicated to him and his 'eyebrows'. Sam now has more than 24,000 followers on picture sharing site Instagram with his anxious expression earning him world wide fame.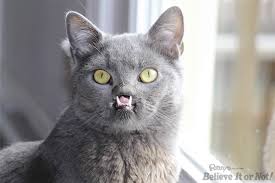 Vampire Cat
Lazarus, a kitten found wandering the streets of Johnson City, Tennessee. Lazarus has a cleft palate that has left him looking something like a vampire. He has no upper lip, his lower fangs protrude, and he appears to be missing a nose too. Yes, despite his condition, he is so loveable that his new owner, Cindy Chambers, is using him as a therapy cat to help change people's perceptions about animals and people with disabilities.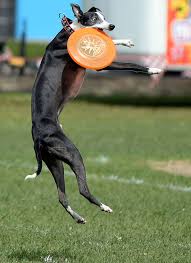 Flying Whippet
Davy Whippet, a 3-year-old dog owned and trained by Lara Sorensen in Alberta, ran and caught a Frisbee thrown a distance of 402 feet in about 10 seconds. He is the first dog to officially catch a flying disc over 400 feet, with the disc thrower being Rob McLeod. That's nearly 25% faster than Usain Bolt, the fastest person ever. Davy is also the 2013 Skyhoundz World Champion in Xtreme Distance, Classic Plastic and the 2012 Skyhoundz World Champion in Xtreme Distance in both Classic and Unlimited Plastic. He also broke both World Records in those divisions in 2012. His owner says he is a couch potato 99 percent of the time, but when you ask him to work, he is completely switched on.
So how can we be sure that the photos in the book are real? Many, many, years ago photos were the main source of authentication. But now, if Edward Meyer hasn't personally seen it, Ripley's will send someone out to verify it, because it is so easy to fake a photo.
Bats In The Belfry
Amanda Lollar, Bat World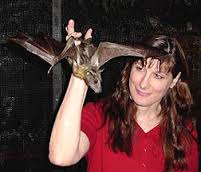 Amanda Lollar rescues the very misunderstood and maligned bat. She's out to prove Hollywood got it wrong and that these mammals are actually pretty useful and cute. And if you like Tequila, you'll want to support her efforts, because without bats, there would be no tequila. Not to mention a lot of bugs.
Amanda is a licensed bat care specialist in the State of Texas, permitted to work with threatened and endangered species. She is also the Founder and President of Bat World. Bat World is the legacy of a small bat, found injured on a hot Texas sidewalk in the summer of 1988.
Amanda Lollar thought bats were vermin at the time, but not want the tiny animal to suffer, so she scooted the bat onto a newspaper with the toe of her shoe. The bat was carried back to the family furniture store and placed into a box with a small dish of water. The next day, Amanda found information at the local library about the benefits of bats, so she took the tiny creature home in hopes of healing its wing and setting it free. Unfortunately, the injuries were permanent, so "Sunshine" stayed on. During her short lifetime in captivity, Sunshine taught Amanda the enchanting language of bats and sparked her indelible love for this remarkable species. In 1991, Amanda chronicled Sunshine's poignant story in her book, The Bat In My Pocket, A Memorable Friendship.
Bats are some of the most misunderstood and maligned mammals on earth, yet they do more good than many other species combined. Movies have not betrayed them in the kindness light, not have books. There have also been many superstitions over the years. Bats only come out at night, so this makes them mysterious. People tend to be leery of things they don't understand, and there is not a lot known about bats, except for the misconceptions. But what people don't know, is that bats are nature's best insect pest control, able to consume huge quantities of moths, mosquitoes and other pests.
Currently, there are around 200 bats at Bat World. These bats consist of bats that have ben retired from research, retired from zoos, confiscated from the exotic pet trade and injured or orphaned in the wild. They rehabilitate and release about 80 percent of the bats they receive, with some bats living up to 25 years.
If you love Tequila, you should love bats. This is one of the many different products that bats bring us (out of around 450 products) because they are the only natural pollinators of the Agave plant where Tequila comes from. The long-nosed bat is the only bat that pollinates the Agave plant and they are on the endangered list, so you should stock up on Tequila now!
Just be aware that bats can carry rabies. If you come across an injured bat, you should not handle them without contacting the appropriate authorities.
Bat Facts:
- 25% of all living mammal species are bats.
- There are over 1,000 species of bats.
- Seventy percent of the world's bats eat insects, with most of the other 30 percent, eating pollen and fruit.
- There is also a species that eats fish and another species that eats frogs.
- Only three species out of over 1,000 different types of bats actually drink the blood of other mammals.
- They don't attack humans – that is just movies and misconceptions.
- Bats are not blind and see just as well as we do.
Amanda Lollar, has been nominated for the Eagle Rare Life Award. A Grand Prize of $50,000 will be donated to the charity of the Rare Life Award winner, and $5,000 will be awarded to six finalists. Voting occurs DAILY until January 15, 2015. Please help Bat World secure a winning spot by voting daily on this link until January 15. Thank you for your support!
Top Halloween Pet Costumes
Holly Botsford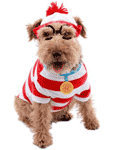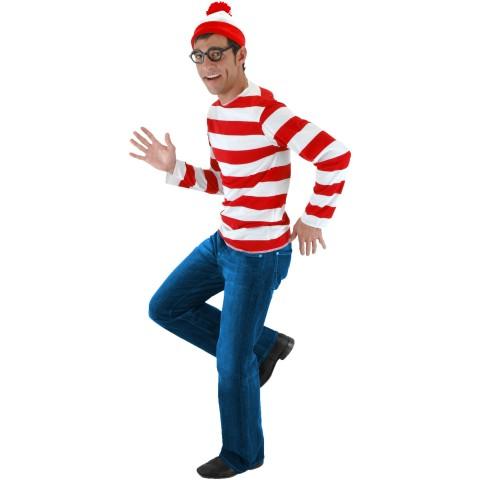 Research shows more and more of us are dressing up our pets for Halloween. It's big business at BuyCostumes.com. They're into creating matching costumes for human and critter. Top Dog Holly Botsford is going to give away $50 in costumes to a lucky listener.
Founded in 1999, BuyCostumes.com has grown to become the #1 online Halloween costume and accessory retailer this side of Transylvania. Actually, they're the #1 online costume retailer anywhere, since they sell costumes for kids and adults (dogs, too), for year-round fun, not just Halloween.
Holly tells us that people are now buying more costumes than ever for their pets. They've seen a big increase, and since pets are part of the family, everyone dresses up, including them!
Some of the Top Pet Costumes this year is the "Where's Waldo" costume. It consists of a striped shirt, glasses and hat. It comes in both the human and dog version, so you can wear matching costumes!
Star Wars is also a big one again this year, with Ewok and Yoda Dog. Humorous costumes are also a hit, which include the Taco and the Banana. Superheroes for pets are also big this year. Those costumes include, Wonder Woman, Super Dog and Spider Dog. Teenage Mutant Ninja Turtles are also very popular for pets. This is great for someone who has 3 family members and one dog, or even better for someone who has four dogs, so everyone can be one of the four different turtles. Minions and Despicable Me are also still very big. This is another one of the costumes where you can match your pet.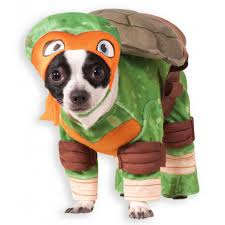 If you have a large dog and have trouble finding something their size, Holy suggests the Lion's Mane, which is a collar that goes around the dog's head. It really gives the impression of a dog costume, even though it is just an accessory. You might also try a cape.
We all enjoy dressing our pets up for Halloween but if your pet doesn't like it, perhaps you should leave them out of it! Also, remember large amounts of chocolate can be dangerous for dogs. Candy or gum that contains Xylitol is also highly toxic to animals. It only takes a very small amount, one piece of gum or a couple of pieces of candy, can actually be fatal to our pets. Also be careful with Glow Sticks. These are generally non-toxic, but they do have a bitter taste that can cause frothing, drooling and an upset stomach. And if your pet gets excited or wants to run out the door, keep them in a separate room during the festivities.
"HERO PEOPLE OF THE WEEK" - Christina Lee, Deaf Dogs Rock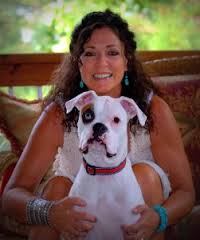 This week's Zeuterin Hero Person cares for dogs without hearing. Christina Lee and her hubby started a non-profit, Deaf Dogs Rock, to help find homes for deaf dogs. Typically these dogs won't get adopted and will be put-down. Things are changing thanks to this couple.
Christina Lee started out as a volunteer who would take photos of homeless animals to facilitate their adoption at the Salem Animal Shelter in Salem, Virginia. One day in 2010, the shelter director called Christina to say she had a special pet to show her.
Instead of just asking Christina to photograph this puppy, the director asked if there was any way she and her husband Chris would consider adopting this skinny guy. She knew he was not likely to find a home due to his disability.
The Lees already had three dogs and three horses on their farm. Despite not knowing anything about training a special needs dog who could not hear, they decided to take in the little guy with few prospects. Most deaf dogs are put down, unfortunately.
Christina was understandably apprehensive about taking on such a challenge, so she decided to put it in her husband's hands, who she knew would say no! But, he said yes!
They quickly invested in puppy supplies, including a special dog tag with his new name, "Nitro," with the added inscription "DEAF DOG." They imagined that a deaf dog could easily wander off and rescuers would need to be aware that he couldn't hear. The shelter also made sure Nitro had a microchip in case the disadvantaged dog got loose.
But the going was not easy, as they had no idea how to train a deaf dog. Eventually, Christina learned signed language and positive reinforcement training, with food as a reward. It was a lot of work for everyone, but with time Nitro was able to earn his AKC Canine Good Citizen test. He accomplished this with flying colors at the tender age of 10 months!
In 2011, after having Nitro for a year, Christina and her husband decided to form and launch what's known around the world as Deaf Dogs Rock. On the site, you will find hundreds of deaf dogs available at shelters throughout the United States. They also have a Therapy Wall of Fame were people can send in their therapy dog stories. They have a community on Facebook for people having any issues and challenges, where they can post the question and have people help to answer it.
Their dedication has demonstrated to the world that deaf dogs can make amazing pets. They've taught people how to train dogs with visual cues and made many success stories. They've given potential adopters of deaf dogs the courage to bring a special-needs pet home. No doubt, they've saved countless dogs' lives.
Thinking Globally. Acting Locally. Do you know someone that should be nominated for our Hero Person of the Week? Send us an email to: YourVoice@AnimalRadio.com.

Animal Radio's HERO PEOPLE is brought to you by Zeuterin a safe, permanent and virtually painless alternative to surgical castration.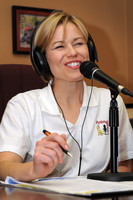 What's Your Vet-iquette - How to Be a Good Veterinary Client -Dr. Debbie
Sure you think your vet visits go off without a hitch, but do you know how to be a good veterinary client, the kind veterinarians rave about? Follow these suggestions to participate as a vital part of your pet's medical care, to ensure your pet gets the most efficient care, and to always be greeted with beaming smiles.

Be Prepared
Before you arrive at the office with a sick pet, know your pet's ins and outs. Without a pertinent history from you, your veterinarian may need more diagnostic tests to sleuth out the answer to the problem. That takes time and can cost you more in veterinary bills.
Expect the questions your vet is likely to ask you. Has your pet been eating? What types and brand of food do you feed him? Is there diarrhea or constipation?
Bring Evidence
Nothing is more useful to your veterinarian as seeing something with her own eyes. Bring evidence like stool samples, vomited material, and medications your pet is receiving. Has your pet chewed on some unusual plant in the backyard? By all means bring a sprig of that plant.
Document video on your smart phone. This can be immensely helpful to your veterinarian to witness behaviors that may be intermittent. I've been thankful when owners bring smart phone video of seizures, separation anxiety behaviors, and respiratory ailments.
Video eliminates misinterpretation by pet owners, and can permit a quick veterinary diagnosis. Vomiting and regurgitating may look similar, but are caused by different disorders. Pets strain to defecate with both diarrhea and constipation. Inspiratory wheezing, coughing, congestion and reverse sneezing are often described similarly by owners.
Trust Valid Resources
By all means do your research in advance of your veterinary visit. Know what questions to ask. But remember that the internet is abounding with both good and blazingly incorrect information, some based on opinions and conjecture without any sound medical basis. Pet owners who value Dr. Google's opinion over their veterinarian, who has examined their pet, could put their pet's health care in jeopardy.
Confine Your Pet
Make sure your pet is secure before entering the veterinary hospital. Don't underestimate the unpredictable things pets do in a noisy, crowded waiting room. Birds fly off shoulders landing in snack zone of nearby dogs. Dogs instigate fights, and cats flee the waiting veterinary staff's arms. Pay attention to where your pet is and don't allow your pet to approach other animals without the owner's consent. Some animals are there because they are sick, and could bite in unfamiliar surroundings.
Dogs should be on a secure leash. Flexi leashes are dangerous in the veterinary hospital allowing dogs to bolt quickly toward another dog, or to entangle limbs of humans or other animals in the waiting room. Cats and exotic pets should be secured in an appropriate pet carrier.
If you have a pet that has been or could be aggressive to veterinary staff…absolutely share that information before the visit starts. Veterinarians look out for the safety of people in their employment and appreciate a heads-up in advance to avoid potential staff injury.

Optimize Your Face Time
So now you are in the exam room with the doc, so make the most of it. Put the cell phone away, and by all means…don't waste time taking a phone call if medical staff is standing in front of you.
Avoid distractions that will limit your ability to communicate with your veterinarian. This might include a roomful of boisterous children or other pets. If possible, arrange child care or pet sitting so your sick pet gets prime attention and you don't miss any details of the visit.
Emergencies Happen
At the vet office, we recognize how valuable pet owner's time is and try to minimize the wait. But recognize that emergencies are unforeseen and create delays for other pet owners. Most folks understand that emergencies happen and are accommodating during situations as this.
But making a scene or outburst about your wait time, while the veterinary staff tends to a critical pet is just inconsiderate. Recognize that one day your pet could be in that same place and you would be appreciative that your pet's medical emergency was triaged ahead of the waiting routine appointments.
Don't Attack the Messenger
Emotions can run high when you have a sick or injured pet, but it isn't an excuse to be abusive to hospital staff. Obscene language and overly aggressive behavior doesn't help your pet get the care she needs, nor does it endear yourself to those people working hard for your pet's health.
Own Your Own Reality
Pet owners have the daunting responsibility for the health and well-being of pets in their care. That means accepting the level of veterinary care you can pursue, and recognizing choices if finances are limited. Pet insurance can help defer the cost of veterinary care, but there isn't government sponsored Obamacare for pets.
Don't blame your veterinarian for your pet's health maladies, or expect her to cover the costs of treatment. People in the veterinary field do what they do because they love animals, but they shouldn't be expected to take financial responsibility for everyone's pets. I once heard a veterinary colleague respond to an client's question, "Doc, why can't you just do my Sasha's surgery for free?" His response was, "Because my staff needs to get paid and my kids need shoes." Recognize that veterinary offices aren't lending institutions, but rather are small businesses with pressing bills, just as anyone.
Share Your Feedback
Share feedback with the hospital management about service excellence or shortcomings. Every hospital appreciates the opportunity to improve, or the chance to pat staff on the back.
Featured veterinarian known as "Dr. Debbie" on national pet radio program, Animal Radio. Ebook author of "Yorkshire Terriers: How to Be Your Dog's Best Friend"; "Pugs: How to Be Your Dog's Best Friend"; "Mini Schnauzers: How to Be Your Dog's Best Friend"; and "Shih Tzu: How to Be Your Dog's Best Friend."
It's a Wacky Wednesday Here at the Animal Radio® Studios
WackyWed Contest IS ON - LIKE your FAVORITE pic - the pic with the most LIKES & shares is the week's winner and will receive AWESOME prizes from PetzLife.
TO ENTER- Send us your FUNNY pet pic toWackyWed@AnimalRadio.com - (Pleasse put WACKYWED in the subject line & give us your pet's name, your name & where you hail from) If YOUR pic is chosen then spread the word to your friends & family on Wednesday - the pics w/the most LIKES and SHARES will be the winner!
This week's Wacky Wednesday prize is a great package for your pet from PetzLife, which includes:
1- Complete Oral Care Peppermint Gel 4oz $24.99
2- Complete Oral Care Peppermint Spray 4oz $24.99
3- @Eaze Calming Support Gel 4oz $23.99
4- Complete Coat Flea and Tick Spray 8oz $19.99
5- Complete Oral Care Toothbrush $5.99
PetzLife is dedicated to bring to the domestic pet owner unique all natural products that will improve their pet's overall health and will also add years of life!


Join Animal Radio® on Facebook for Wacky Wednesday! Win great prizes every week for your wacky pet pictures. Last month we gave out goodies from Dexas, Stella & Chewy's, WetNoz, Best Friend Botanicals, PetMate, West Paw Design and more. Visit us on Facebook now.





Animal Radio® News with Tammy Trujillo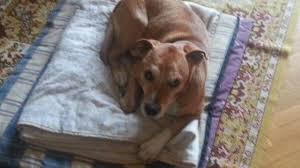 Dog Euthanized After Exposure To Ebola
We're all concerned about the Ebola virus and one of the big questions is whether our pets are at risk. After a nurse in Spain was diagnosed with the disease, her dog, Excalibur, was euthanized even though there were protests and a petition drive netted more than 300,000 signatures in an effort to save the dog. So was that the right thing to do? Vets say our pets are at very low risk. A dog's immune system is able to produce antibodies and actually get rid of the virus. Not all animals have the ability to fight the virus, for example chimpanzees can't. Other pets like cats, hamsters, gerbils, guinea pigs and horses are completely immune. Animal experts say if a case like that in Spain happened here, quarantine would be an option rather than euthanization.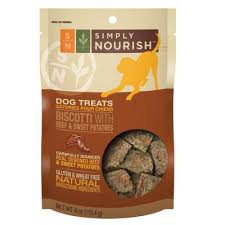 Yet Another Recall
This time the recall's for Simply Nourish Biscotti with Beef & Sweet Potatoes Dog Treats. A company called Loving Pets makes it and it only affects batches that expire in February of 2016. The treats are being recalled because of a potential of mold growth. If you have any treats from that batch, Loving Pets recommends that you don't give them to your pets and take them back to any PetSmart store for a full refund.
Homeless Shelters Allow Pets
Most homeless shelters aren't set up to accommodate pets, leaving people with a really tough choice to give up their animals or stay on the streets. Now a move is on to change that. A national program is underway that allows families to stay together called People and Pets. It's a collaboration between PetSmart and Family Promise and one just opened in the Cincinnati area. It's actually the fifth PetSmart Promise center to open this year and provides families with a place to stay, offering kennels for cats and dogs. PetSmart first established a pilot program with Family Promise of Greater Phoenix in 2012. The program will eventually involve all 182 Family Promise day centers.
No Black Cats At Halloween
If you want to adopt a black cat, well, you're probably going to have to wait. Because of violence against black cats during the weeks leading up to Halloween, most shelters and rescues won't let them be adopted out. Some end up hurt or killed, others are returned after the holiday with the explanation, "He didn't work out." No matter what color your cat is, it's a good idea to keep them in the house on Halloween. The costumes and noise can be scary to any animal and there are usually a lot more cars on the streets.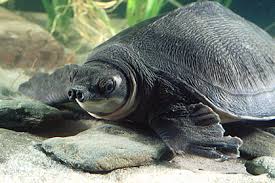 Smugglers Put Pig-Nosed Turtles At Risk
The worldwide trade in illegal animals is taking a toll on many at-risk species. Among them is a small turtle that you may have seen in some TV news stories lately as people have tried to smuggle them aboard planes inside their pants! Pig-nosed turtles are found only in Australia and Papua and are considered 'vulnerable' on the list of threatened species. They're the last surviving species of the reptile family that they belong to. Hatchlings sell on the international market for $39-$56 each. Nearly 20-percent of the turtles die while being smuggled in luggage or in clothing.
"Legal Personhood" for Chimps?
We have a lot of fans of chimpanzees on the show. Now, a New York court will decide if chimps are entitled to what's called "legal personhood" and everything that goes along with it. The case revolves around Tommy the Chimp who is kept in a cage by his owner in upstate New York. The animal rights group, Nonhuman Rights Project, says 26-year-old Tommy is being unlawfully imprisoned and should be sent to live in a sanctuary in Florida. Tommy's owner says the chimp actually lives in a state-of-the-art facility and that he has been on a waiting list for an animal sanctuary for some time. If the New York state appeals court rules in Tommy's favor, it could strengthen the case for extended rights for other animals with high intelligence such as dolphins and elephants. That's something the Nonhuman Rights Project has been campaigning for, for decades. Previous lawsuits have been thrown out.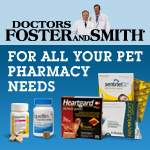 NEWS UPDATE brought to you by Drs. Foster & Smith, affordable pet supplies. Low prices every day, so you save on every order.

Listen to the entire Podcast of this show (#777)