Gary Burghoff - M*A*S*H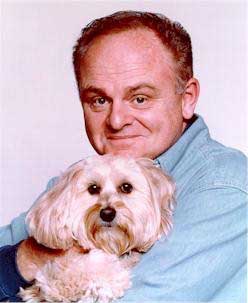 When Gary Burghoff was growing up, his father was the Vice-President in charge of manufacturing in a clock factory and his mother was a dancer. Gary had a lot of close friends, but the ones he went home to everyday after school were his animal friends, his dog Patch, who lived for 16 years, and his cats Flippy, Buttons & Bows. Gary states that animals have a way to bring people together and keeping them connected.
The role of 'Radar' on M*A*S*H was tailor-made for Gary because of his obvious love of animals and his extraordinary personality. Remember Radar's zoo in M*A*S*H? This theme originated from his real life Animal Rehabilitation Clinic in Southern California where he nurtured and cared for many species of birds, such as the brown pelican. He also cared for many other animals including opossums, grey squirrels, raccoons and abandoned creatures needing Gary's special and tender-loving care. In fact Gary, once known as the "Bird Man of Malibu," was licensed by the State of California to care for wounded animals.
Many years ago Gary was asked to judge a duck-painting contest. After three days of judging, he was inspired and he decided to create his own wildlife art.
Gary has been looking forward to retirement for a long time. He has been working 36 years and everyone is always asking him, "What are you doing now?" as if he is supposed to be doing something now! Gary doesn't feel like he wants to do anything now, except to work in his garden located just outside his RV at Nature Coast Landing RV Resort in Crystal River, Florida. In fact, Gary loves this place so much he bought a spot for him and an extra one for when his children visit. But, he warns that when you visit this place for just a weekend, you will stay for a lifetime!
Gary believes that we all have a reason to be here and a right to be here (whether you are human or animal!) so stay connected with the environment!




Dog Food Dude
Rick Woodford, Feed Your Best Friend Better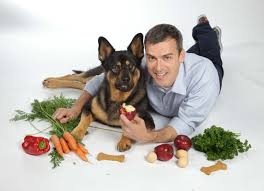 "Dog Food Dude" Rick Woodford explains how easy it is to make healthy food for your pet. Quit dodging bullets and avoid all the recalls with fresh food for your furry-companion.
Rick Woodford's dog, Jackson, was diagnosed with lymphoma and he was given a prognosis of maybe 9 to 12 more months to live. However, Jackson didn't seem to have the same opinion. He felt he had an even shorter time to live. He wouldn't eat or play and just basically had given up.
At that point, Rick felt if his dog were going out, he was going to go out in style! So, he just started feeding him all kinds of food, without really knowing what he was doing. While Jackson did start moving around and playing like a puppy, he was also getting fat. Rick learned how to slim Jackson down, and after bout 18 months, his vet stated that he didn't understand it or know exactly what Rick did, but he no longer needed to bring Jackson back in, and that he was doing fantastic. After that Jackson lived for four more years cancer free!
This encouraged Rick to start up his own dog food company, specializing in feeding very, very sick dogs. He did his research to figure out how to do it, and used vitamin and mineral analysis of what commercial foods did, but he used only fresh foods.
After starting his own dog food company, it was a natural progression to a book. Feed Your Best Friend Better contains easy recipes that will make even humans drool a little bit. Natural food can enable dogs to live longer, healthier lives, just as it can for humans, and with these meals, treats, and cookies, dogs will never miss commercial kibble. This book makes the transition to homemade dog food simple, so you can make natural food for your dog every day. From nutritional value to portion sizes, these recipes will help owners know what their dog is eating. The meals are healthy and dogs love them.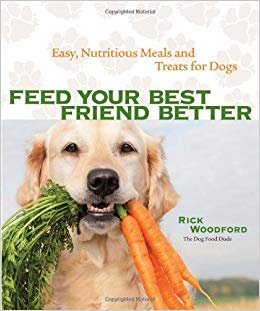 Recipes include:
* Puppy Pesto
* Bacon Yappetizers
* Barkscotti
* Mutt Loaf
* Gingerbread Mailman
In addition to 85 recipes other helpful chapters include:
* How to Pick out a Commercial Food; making the ingredient label easy to understand with a breakdown of ingredients that are good for the bowl and those that are best left on the shelf.
* Determining Portion Size; information on body type and size help readers understand how much food their dogs need to be in the best shape
* Problem Mealtime Behaviors; how to deal with the early morning wake up call, reluctant eaters, counter surfing and more.
One of Rick's favorite sections in his book is sharing foods with your dog right off the cutting board and how much is appropriate for varying sized dogs.
With all of the current and past pet food recalls, it is comforting knowing what you are feeding your dog!




Don't Litter - Spay or Neuter Instead! - Dr. Debbie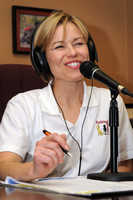 Do you believe your beautiful pedigreed pooch just has to be bred, or that your cat can't possible get outside to become pregnant, or that you long to have just one litter from Fluffy? If so, listen in to the unified pet health message of Spay Day. Shelter staff, veterinarians, and animal advocates all join together to encourage spaying and neutering. It's the right thing to do for your pet's health, and is a step forward in addressing pet overpopulation issues. With approximately 4 million dogs and cats euthanized at U.S. shelters every year, pet owners can do their part to avoid unintended and unnecessary breeding.
Your individual decisions on altering your pet do matter. Animals, left to do what they will, result in a lot of generations of whiskers and tails in just a short period of time. A pair of dogs can produce 67,000 puppies in 3 years' time. And cats in that same time frame can prosper to over 420,000 kittens.
Common Spay & Neuter Fallacies:
Isn't it better to let my female dog go into heat before I spay her?
FALSE. You can minimize the risk of breast cancer to zero by spaying before the first heat. Allow her to have a few heat cycles, and your dog has a 25% chance of developing breast cancer. The health benefits for females also include preventing uterine cancer and the life-threatening reproductive infection, pyometra.
Isn't it better to let a female dog have at least one litter of pups?
FALSE. There is no psychological or health benefit in allowing a female dog to have a litter. It does not make her a better, more affectionate pet. On the contrary, some pregnant female dogs are quite protective and aggressive to anyone disturbing her brood.
My dog is a purebred dog with a pedigree so it is meant to be bred.
FALSE. Having purebred papers doesn't mean an animal has to be bred. There is no shortage of purebred animals, with purebred dogs accounting for 30-percent of all animals currently in shelters.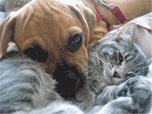 It's a great experience to allow children witness the beauty of birth by letting your pet have a litter.
STOP. What really is beautiful is to impart children with a sense of value toward animal life. Yes, birth is a miracle to behold. But there are many books and videos that demonstrate birth in a responsible manner, without unnecessary pet breeding.
Teach your children to care for your existing pets, from puppyhood or kitten hood until senior pet years. Children learn responsibility while caring for a pet and develop an appreciation for the human-animal bond by living it daily.
Won't spaying or neutering my pet make my pet fat?
FALSE. You directly control what, when and how much your pet eats. The fate of your pet's waistline lies in your hands. Your pet's metabolism may slow down some after spaying or neutering, but with sensible feeding and regular exercise you can maintain a healthy weight for your pet.
It's expensive to spay or neuter my pet.
FALSE. There are many affordable solutions to ensuring your pet is spayed or neutered. Some veterinary hospitals and shelters offer special programs on Spay Day. And other facilities offer year round low-cost options.
Still not convinced spaying & neutering is worth it? Consider that the cost of spay or neuter is less than the cost of raising kittens or pups for a year. And don't ignore the possible realities of pregnancy problems. An emergency C-section for a pet having labor difficulties costs $1000 or more.
I want my dog to guard the house. Won't spaying or neutering make my pet less protective?
FALSE. There is no relation between your pet having reproductive organs and performing as a guard dog. A dog's protective behavior is based on instinct and training. Surgically spaying or neutering doesn't change your pet's devotion to protect home and family members. And once a dog is spayed or neutered, it has less desire to roam away from home to find a mate.
Take action now.
Of course you want to do what's best for your pet. Life is busy with family demands, work and a stream of errands. But don't delay this important step to keep your pet healthy for a lifetime together with you.
For more information on Spay Day visit the Humane Society.
Featured veterinarian known as "Dr. Debbie" on national pet radio program, Animal Radio. Ebook author of "Yorkshire Terriers: How to Be Your Dog's Best Friend"; "Pugs: How to Be Your Dog's Best Friend"; "Mini Schnauzers: How to Be Your Dog's Best Friend"; and "Shih Tzu: How to Be Your Dog's Best Friend." Dr. Debbie's books.




Animal Radio News - Stacey Cohen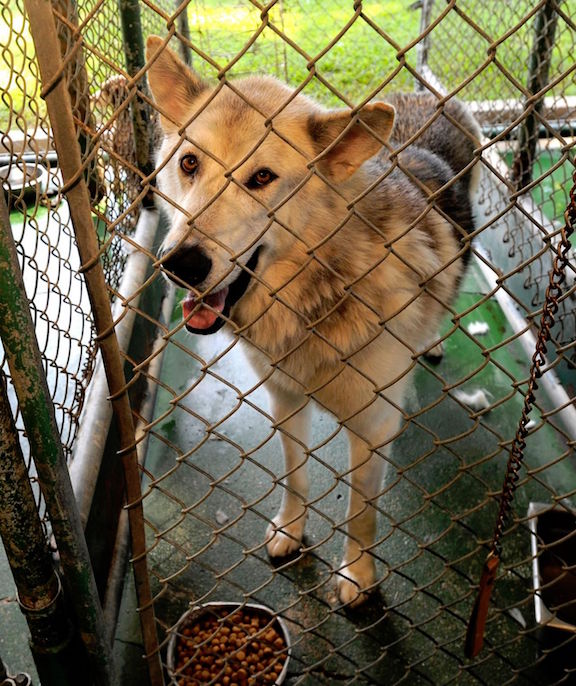 Dog Receives Life In Prison
The bad dog of the neighborhood has received a life prison sentence. The wolf dog hybrid named Chief, once ordered destroyed for aggressive behavior, will become a guard dog at Louisiana's maximum-security prison. Euthanasia was ordered for Chief last month after his neighbors in Pointe Coupee Parish testified that the dog would frequently escape from his owners' property and terrorize them. Deputy Warden Bruce Dodd said prison officials read about the dog and decided he could have a productive life guarding the perimeter of the 18,000-acre prison farm at Angola.
Next Time - Let The Alligator Have The Golf Ball!
A Florida golfer has his buddies to thank for saving his life after he was nearly killed by an alligator. Seventy-five-year-old Albert Miller was trying to retrieve a wayward ball from a pond at the Lake Ashton Golf and Country Club when the nine-foot gator attacked, bit down on his leg, and nearly pulled him underwater. Miller said he never would have made it if his friends hadn't rushed to his aid. The gator had Miller waist-deep in the water when he suddenly let go. Miller was taken to the hospital where it took 40 stitches to close the wound around his knee. Trappers caught and killed the gator and another six-footer that was also lurking in the water hazard.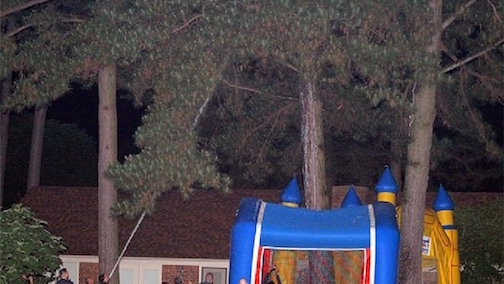 "Bouncy Houses" For Bears
When a black bear climbed a tree in a central Arkansas city and refused to come down, authorities turned to unconventional rescue tools: bouncy houses. Foster the Bear, named for the residential street where he holed up in a tree, wouldn't budge from his branch. So, authorities turned to a local hardware store owner who rents inflatable houses and castles for children's birthday parties. They asked him to set up two of the bouncy contraptions beneath the tree. Then, wildlife officials shot the bear with tranquilizer darts. "He would slide to one side, and we're like, `Oh, oh, oh, he's going to come down, he's going to come down," Conway police spokeswoman La Tresha Woodruff said. "And then he'd balance himself again." Foster finally passed out, but he still didn't come down from his perch. Eventually, firefighters turned a hose on him until he tumbled down onto the edge of the inflatables below. The bear, about a year old, wasn't hurt, though he did land in between a blow-up castle and the other inflatable house, kind of "like if you get something stuck between the wall and the bed," as Woodruff put it. Spectators who had been watching the bear in the tree for hours cheered and clapped, Woodruff said. "Foster was fine, just knocked out," she said. Wildlife officials plan to release the bear somewhere in the Ozark Mountains.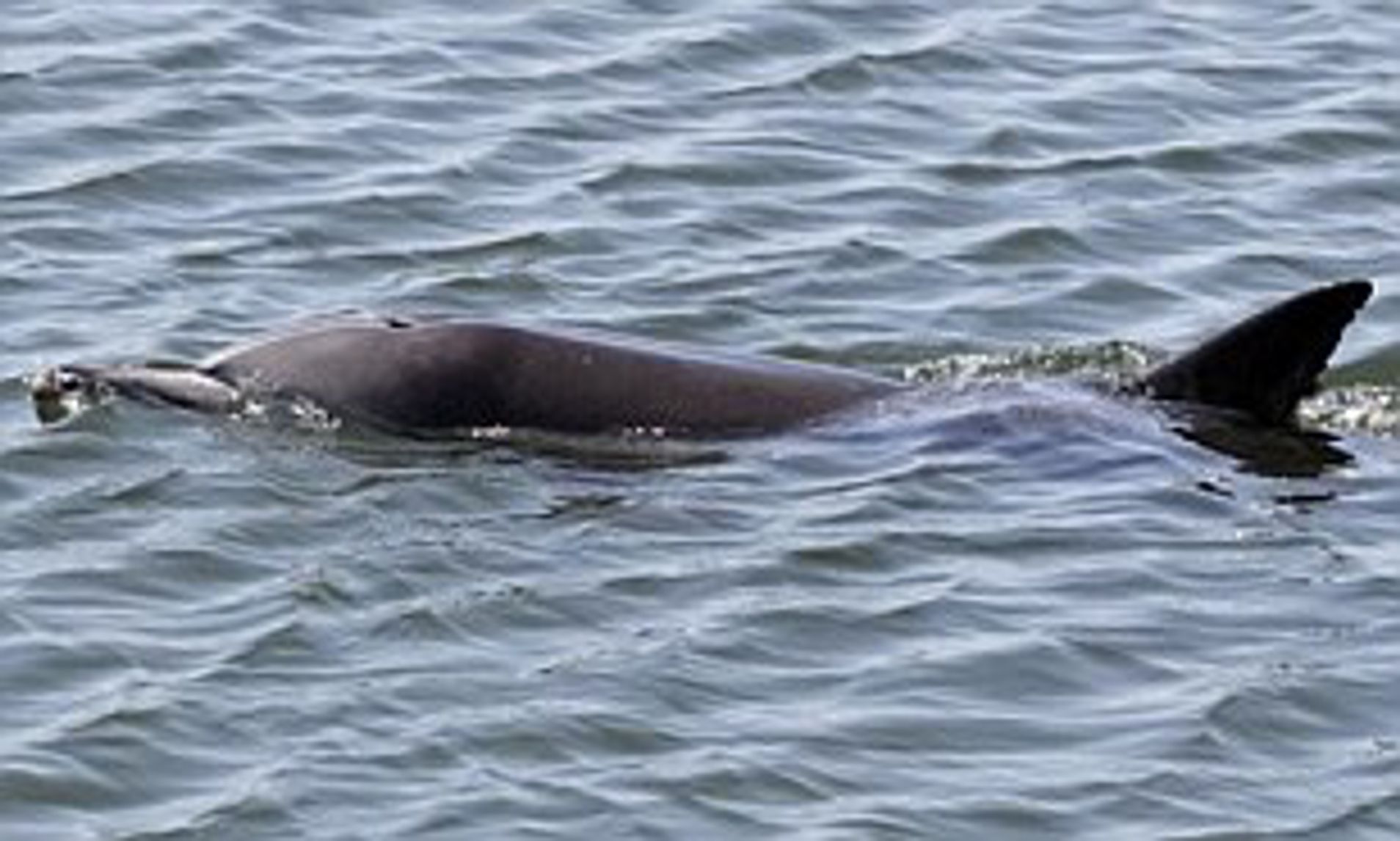 Dolphin Victim of Bullying
A lone dolphin who has spent the past five days trapped in Orange County's Bolsa Chica Wetlands may be there because it is a victim of bullying and is choosing to stay. Mammal expert Peter Wallerstein said forcing the dolphin to move could be a "death blow," and "the last thing we want to do is force a confrontation." Wallerstein said the dolphin's breathing rate is good, and it has plenty of fish to eat in the Southern California wetlands. As for the dolphin bullying, Wallerstein said it's not as rare as it may sound. "People think they are happy, loving animals, but they have a dark side and can be aggressive with each other."


Listen to the entire Podcast of this show (#1039)