Comedian Kip Addotta is Back
Legendary Comedian Kip Addotta knows a lot about animals, especially cats. The love of his life was "Harley," a kitty that lived 23 years. Kip will tell us the secrets to feline longevity as well as some of his secret flea remedies. He says, "I loved my cat, Harley! People ask me if I had Harley declawed. Well, I would never have a cat declawed, because claws are a cat's only line of defense, and I can get pretty drunk!"
Kip Addotta is an American comedian notable for often being featured on The Tonight Show and the syndicated show Make Me Laugh, among many others. He was also featured on The Dr. Demento Show radio show for his songs, "Wet Dream," which he states took him six months to write it and another six months to perfect it. Wet Dream is a song about fish.
Kip discuss his cat "Harley," whom he says owned him, and was the longest relationship he has ever maintained with a female! Sadly, Harley passed away at the ripe old age of 23 years. When asked why he felt Harley lived so long, Kip states that he fed her quality canned food and she was never overweight.
Harley was a friendly cat and was friends with all of the animals in the neighborhood, including skunks and raccoons. Kip mentions that he would walk outside and sometimes see Harley sitting with a skunk watching traffic go by.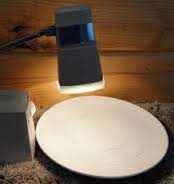 He tells us Harley was also a smart cat; she even taught herself how to use a human toilet and would even flush whens he was done. He says that not a day goes by that he doesn't think of her. But when asked if he was going to get another animal, he stated firmly no! He doesn't want to go through it again and doesn't want an animal that can possibly outlive him.
Kip gives us a tip on controlling fleas and states that he had a flea infestation in his house just once. He took care of it by using only soap, water and a light bulb! Someone once told him if you use a cake pan or pie tin and put soap water in it with a light bulb suspended over it (about 6 inches), the fleas will jump at the light and land in the soapy water and die. He tried it and stated it really worked, but you must do it at night. Another flea tip he told us was that if you have flea on your lawn, just water it and the fleas will leave, as they hate water.


Control Fleas by Keeping Your Pet Clean
Lucy Pet Foundation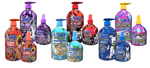 Most of us don't like to use chemicals on our pets to control fleas and are always looking for natural remedies. One way to do this is by bathing your pet frequently, as fleas don't like a clean pet.
At Animal Radio, we bathe our studio dogs once a week with the Lucy Pet Products Shampoos and Leave-in Conditioners. These products are non-drying so you can use them weekly without do any harm to your dog's skin or coat.
Joey Villani, The Dogfather, also uses the Lucy Pet Products Shampoos and Leave-in Conditioners in his salon, as they are high quality.
Joey's favorite is the Surfin' Jack Moisturizing Coconut Shampoo and Leave-in Conditioning Spray, which reminds him of the beach. Judy Francis' favorite is the Blue Lightning Blueberry Brightening Shampoo and Leave-in Conditioner, which brightens Ladybug's white coat and leaves her smelling wonderful. No matter what your preference, you are sure to find your favorite from either these two or the Big Apple Skin Soothing Apple Oatmeal; Purple Rain Calm and Clean Lavender; Tropical Freshening; and Gentle Puppy Fresh Shampoos and Leave-in Conditioners.
You can find Lucy Pet Products at Petco and your independent specialty pet retailer. And if they don't have it, ask them to carry it!
The Mission of The Lucy Pet Foundation is to reduce pet overpopulation by having mobile spay/neuter clinics across the country and to support causes that benefit animal welfare. The Lucy Pet Foundation currently has two buses that travel around Southern California focusing on spaying and neutering. These buses are state of the art surgery units. Their next focus is in generating more funds to expand the work of these buses and have more across the country.
The Lucy Pet Foundation not only offers free and reduced spays and neuters, they also do microchipping, vaccines and de-wormings. Spaying and neutering is not only great for pet population control, but it has been proven that an animal will live on an average of 40-percent longer after having this surgery.

Here is a list of upcoming free or reduced fee mobile spay and neuter clinics in California (Please call and reserve space):
November 9, 13, 16, 23
SPAY/NEUTER CLINIC
Location: Baldwin Park, 4100 Baldwin Park Blvd., Baldwin Hills, CA
Check in 7:30am
ACCEPT COUNTY AND CITY VOUCHERS
Please call 1-855-499-5829 or Email: Info@lucypetfoundation.org to schedule an appointment.
November 18, 20
SPAY/NEUTER CLINIC
Location: Inland Valley, 865 E. Grand Ave., Pomona, CA
Check in 8:00am
Prices Vary - Please Book Surgeries
ACCEPT COUNTY AND CITY VOUCHERS
Please call 1-855-499-5829 or Email: Info@lucypetfoundation.org to schedule an appointment.
November 11
PETER ZIPPI CATS
CATS ONLY - SPAY/NEUTER
Location: Zippi Cats Wilmington, 1111 Figueroa Place, Wilmington, CA
Drop Off 7:30am
ACCEPT COUNTY AND CITY VOUCHERS
Please call 1-855-499-5829 or Email: Info@lucypetfoundation.org to schedule an appointment.
Remember, you must get on a list to have your pet seen at these locations. Please call The Lucy Pet Foundation toll free at 1-855-499-5829 or Email: Info@lucypetfoundation.org to schedule an appointment, or register at the events.
See the current list of clinics at http://www.lucypetfoundation.org.
http://www.lucypetproducts.com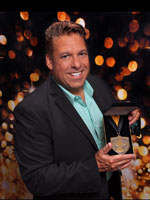 The Dogfather's Grooming Tip with Joey Villani
Keeping A Vibrant Coat
Joey talks about a client who has a Lhasa Apso who is next to show-dog material, so the owner wants to keep it looking like a show dog. However, the woman is noticing that the color on the dog is getting stained, and it's not looking as vibrant.
Joey tells us that a few things can cause this. One problem could the diet or nutrition. But in this case, the dog actually goes to a pet nutritionist, so the diet is not the problem.
Another thing it could be is the products that are used on the coat. The problem is that when people have these dogs, they want to keep them looking good. If you use the proper pet products, you will not have any problems. But, if you don't, your products may actually be leaving residues behind.
Joey states when you are looking for a good quality pet product to apply to your dog's coat, you want the "un-ingredients." Read the labels on the products to see if they contain oil, lanolin, grease or silicone. All of these products are beneficial at certain times, but when you are bathing your dog weekly or more often, you need to stay away from these ingredients, as they leave a buildup. It then ends up staining the coat.
Think about what oil or grease would do to your garments - you can't get the stain out. This is no different on your pet's coat.
Years ago breeders would actually put their pets in oil to coat their hair, which would protect the coat. The problem then is that you need to pull it out. They would have to use a harsh product to accomplish this. If the oil wasn't removed, the coat would stain and it would be a tacky dust rag.
If you bathe your pet more than 2 to 3 times a month, it's best to stay away from these products to begin with. Just like 7-Up, you want the "un-ingredients," no oils, no lanolins, no grease or no silicones. If you do this, you will have no more staining and no more discoloration and your dog will be left with a beautiful coat.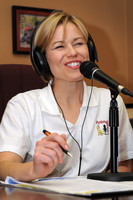 The Deadly Spill - Pet Antifreeze Toxicity - Dr. Debbie
Chilly winter weather means pet owner must be on the lookout for special health risks. An unfortunately common cold weather emergency is antifreeze poisoning. Just a small spill of this essential car fluid can be fatal for pets. So whether you have a dog, cat or are currently pet less but own a car - this toxicity is one you need to be aware of to keep animals safe.
Antifreeze Toxicity in Pets
Antifreeze contains ethylene glycol, a compound that is used in automobiles to cool engines, and is resistant to freezing temperatures. Ethylene glycol is highly toxic to household pets - just a small quantity causes illness and death. Additionally, antifreeze has a sweet taste that animals find appealing and are apt to drink. Pets that ingest antifreeze rapidly develop neurologic symptoms and kidney failure. Small amounts of antifreeze can prove fatal for pets. Just a teaspoon can prove toxic for a cat or small dog, while several tablespoons are toxic for a larger dog.
Ethylene glycol is also found in some lesser known places but still poses the same toxic risk. It is used in winterizing fluids for toilets in vacation homes and RV's. Ethylene glycol is also found in home solar units, break fluids and within portable basketball goalpost bases.
What are the symptoms of antifreeze toxicity?
Initial symptoms occur within 30 minutes to 12 hours after ingestion and include increased thirst, increased urination, depression, uncoordination and seizures. Some pet owners describe their pet acting "drunk."
Later symptoms occur 12-72 hours after ingestion and may include severe lethargy, difficulty breathing, mouth ulcers, vomiting and coma.
How is antifreeze poisoning diagnosed and treated?
Your veterinarian will perform blood work, urine tests and may perform a specific test for the presence of ethylene glycol.
Suspect cases, even if unproven, are aggressively treated with intravenous fluids. Intravenous antidotes are given to bind the toxin, and anti-seizure medication is administered if needed.
Once kidney failure has set in, the prognosis is unfortunately grim for survival.
How to prevent accidental antifreeze poisoning?
Pet owners should recognize what an antifreeze spill looks like. Look for puddles of this fluid in parking lots, driveways and streets and keep your pets far away. The color of antifreeze may be green, pink, yellow, red, blue or orange. Report antifreeze spills to neighbors and businesses. One time I made a fuss at a pet-friendly coffee bar when I noted an antifreeze puddle smack dab in the path of dogs. Speak up - the life you save could be your own pet.
Don't allow your pets to roam. Outdoor cats and dogs that are permitted to wander are at risk for encountering antifreeze spills. How can you prevent a toxicity when you can't monitor your pet's behavior or whereabouts?
Keep your car and garage safe. Immediately clean up any antifreeze spills and safely secure bottles of antifreeze away from pets and children. Keep up regular automotive maintenance to ensure no antifreeze leaks.
Switch to less toxic antifreeze. While no antifreeze is completely safe, look for antifreeze that contains propylene glycol in place of ethylene glycol. This compound is a safer choice, but still can pose a toxic risk if ingested in larger quantities. Some antifreeze products have a bittering agent included to deter animals and children from ingesting it. But according to the ASPCA, there isn't any published data proving that adding a bittering agent helps to prevent ingestion. Any antifreeze should be considered potentially toxic and handled with appropriate caution.
What to do if your pet ingests antifreeze?
Time is of the essence - seek prompt treatment at your veterinarian or emergency hospital for the best chance of survival. Don't wait until serious symptoms arise, because once advanced kidney failure develops, the prognosis is poor.
For more information about pet toxicities visit the ASPCA Animal Poison Control website.
Featured veterinarian known as "Dr. Debbie" on national pet radio program, Animal Radio. Ebook author of "Yorkshire Terriers: How to Be Your Dog's Best Friend"; "Pugs: How to Be Your Dog's Best Friend"; "Mini Schnauzers: How to Be Your Dog's Best Friend"; and "Shih Tzu: How to Be Your Dog's Best Friend."

It's a Wacky Wednesday Here at the Animal Radio® Studios
WackyWed Contest IS ON - LIKE your FAVORITE pic and the three pics with the most LIKES & SHARES are this week's winner will receive a Belly Sling from GingerLead.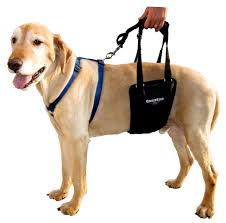 TO ENTER Send us your FUNNY pet pic to WackyWed@AnimalRadio.com - (Please put WACKYWED in the subject line & give us your pet's name, your name & where you hail from) If YOUR pic is chosen then spread the word to your friends & family on Wednesday - the pics w/the most LIKES and SHARES will be the winner!
This week we are giving away a Premium Belly Sling from GingerLead. The GingerLead is a premium belly sling with a leash & handle to help dogs with weak hind legs walk. It's ideal for aging or disabled dogs needing some assistance with their mobility or balance, dogs suffering from arthritis, degenerative myelopathy or other debilitating conditions, or dogs recovering from knee, hip or back injuries. Great for assisting dogs up and down stairs. Available in sizes for toy to giant breed dogs and male and female support pads.


Join Animal Radio® on Facebook for Wacky Wednesday! Win great prizes every week for your wacky pet pictures. Last month we gave out goodies from GoFer, Absorbine Pet, Himalayan Dog Chews, Hachiko and more. Visit us on Facebook now.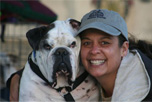 Animal Radio® News - Lori Brooks
Find Your Lost Dog By Facial Recognition App
There are many apps for finding lost pets, but a new one has gone a step further by using facial recognition software. It's called FindingRover.com and it matches eight distinctive facial markers on dogs with images uploaded by people searching for lost pets. Eyes and noses are important areas to help tell dogs apart; especially the eye size and how the eyes are positioned near the snout. The technology powering Finding Rover was built by Steven Callahan and John Schreiner of the University of Utah's software development center.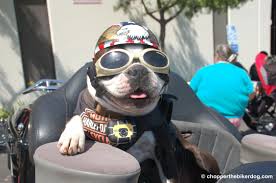 Therapy Dog Loses Certification Over Costumes
A Pet Partners certified therapy dog has lost that certification because the organization says it found the Boston Terrior's biker costume to be a "safety concern." 5-year-old Chopper has put in several years volunteering in San Diego-area hospitals and senior centers on his mini motorcycle. Chopper's owner says Pet Partners told him it was concerned about "the perception Chopper may be creating in the community with regard to therapy animals." Even though Chopper's been riding around in his black leather vest, biker goggles and bandana for years, Pet Partners national director of communications says they are simply enforcing a policy to ensure their certified animals behave appropriately. Whatever the reason, Chopper is not leaving without a fight and his owner is in the process of finding Chopper another organization that will accept him for who he is - a biker dog on a motorcycle who makes his patients happy.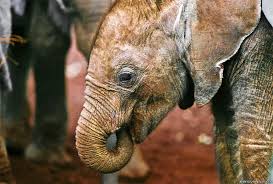 Baby Elephants Suck Their Trunks Like Human Babies Suck Their Thumbs
Maybe you saw when the Internet was all-abuzz recently with the image of a baby elephant that appeared to be sucking its trunk. That prompted a lot of people to ask the question, and now we now know, that yes, baby elephants do suck their own trunk just like human babies suck their thumbs. And they do it for the same reason - comfort. Just like human newborns, elephant calves are born with a strong sucking reflex. This helps them instinctively know where and how to find their mother's milk. Aside from the comfort it provides, trunk sucking helps an elephant calf learn how to use and control his trunk, which has more than 50,000 individual muscles. And, while trunk sucking is primarily a mannerism found in young elephants, older elephants, even mature bulls, have been seen sucking their trunks when they are nervous or upset.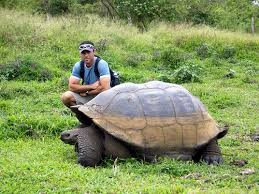 Tortoises Re-Introduced to Galapagos
Ecuador has released 200 tortoises on Santa Fe Island in the Galapagos Archipelago, where a similar subspecies of giant tortoise went extinct more than 150 years ago after humans took a hefty toll on the ecosystem. The 201 tortoises, which were recently released, were raised in captivity and are between four and 10 years old. Of these, 30 have a radio transmitter that will allow park rangers to follow the animals in the wild. The project will also study the changes that occur in the ecosystem with the tortoises and animal's coexistence with the approximately 6,500 land iguanas that live on the island.
Do Animals Improve Student's Reading Skills?
Human Animal Bond Research Initiative is giving $13,000 to answer the question: Does reading aloud to a classroom pet such as a rabbit help to improve students' reading skills? They're betting the answer is yes. Experts say "The human-animal bond can lessen the stress young children sometimes feel in the classroom, and believe it will show classroom interactions with rabbits and guinea pigs will improve students' oral fluency and reading comprehension.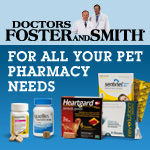 NEWS UPDATE brought to you by Drs. Foster & Smith, affordable pet supplies. Low prices every day, so you save on every order.

Listen to the entire Podcast of this show (#831)