Thanksgiving Tradition
David Frei, National Dog Show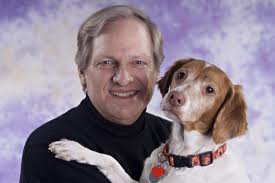 David Frei, the "Dean of Dog Show Commentators," once again hosts the annual National Dog Show with Actor/host John O'Hurley, best known as "J. Peterman" on Seinfeld, and the first winner of Dancing With The Stars
Today, almost 20 million people gather for the holiday; at home in front of the television before football takes over; rooting for their favorite breed along with the doggie on the couch next to them.
This year, the National Dog Show airs on Thanksgiving Day, November 22nd, on NBC immediately following the "Macy's Thanksgiving Day Parade" More than 2,000 purebred canines, representing over 187 breeds, will compete in a "ladder" elimination format for Best in Breed, Best in Group and Best in Show honors. Back in 1990, there were only 143 breeds competing.
David gives us some exciting news for this year's show. There will be two new breeds eligible for the first time, one of which is the Russell Terrier. David explains that what we originally knew as a Jack Russell Terrier, the one with short legs, is now called the Russell Terrier. The second one is the Treeing Walker Coonhound, which looks a little bit like the American Fox Hound. They are called "Treeing" because they tree the raccoons for the hunters and "Walker" because of the family that started the breed years ago.
David Frei is the voice of the Westminster Kennel Club and is also the Founder and President of Westminster's therapy dog charity, Angel On A Leash. Angel On A Leash began as a charitable activity at the Morgan Stanley Children's Hospital of New York-Presbyterian, and champions the use of therapy dogs in health care facilities, schools, rehabilitation, hospice, extended care, correctional facilities and crisis intervention. Through advocacy, education, research and service, Angel On A Leash, promotes the role of the human-animal bond in enhancing human health and quality of life.
If you have a dog that you think would make a good therapy dog, go to their website AngelOnALeash.org and they will help you find a training class or an evaluator to get you registered. They will also find places for you and your dog to visit when you are certified.
De-Barking Dogs
Sue Perry, Change.org
Sue Perry is a pet owner who adopted a devocalized dog and is a member of the Coalition to Protect and Rescue Pets, the all-volunteer organization whose core campaign is ending devocalization of dogs and cats.
American pet owners are taking on what they call a "brutal" procedure: the cutting of dogs' and cats' vocal cords to suppress the animals' voices. A popular campaign on Change.org calls on the American Veterinary Medical Association (AVMA) to stop condoning the practice of devocalization, which the petition starters say subjects animals to life-threatening risks without any benefit.
Perry, who co-authored the petition, says although a very experienced vet devocalized her adopted dog, scar tissue still blocked the dog's airway, and it got worse over time.
"He sounds like a chain smoker, hoarse and raspy, and his breathing is labored. His larynx is permanently damaged, too. We worry constantly that Porter will choke to death or inhale food, vomit, or liquid into his lungs as a result of the damage from devocalization."
Devocalization is a medical procedure where a small section of the vocal cords are removed, resulting in a softer bark or it may make the dog completely voiceless. Devocalization is fraught with complications and is certainly something that is not advocated as a way to control barking. There are other avenues such as training with positive reinforcement and rewards, which should be pursued. It's not that hard to teach a dog to stop barking. It just takes a little bit of time, patience and persistence.
Some people claim that altering a dog's or cat's voice will prevent surrender to a shelter. The truth is that countless animals are given up after their vocal cords have been cut. Devocalization is not a last resort. It would be kinder to find the animal a new home instead, rather than performing a dangerous surgery that could cause lifelong suffering.
The Coalition to Protect and Rescue Pets is pushing the AVMA to stop devocalization, except for in cases where it is needed to treat a physical illness or disease, which is causing the animal physical harm.
View a video of veterinarians speaking out about devocalization.

The Dogfather's Grooming Tip with Joey Villani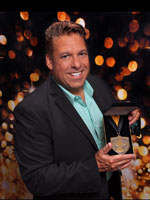 Flossing Your Dog's Teeth
Joey recently received an email from a woman who has an 8-year-old Chihuahua, with pretty good teeth, and she wants them to stay that way. This woman is a little bit skeptical about using sprays and gels, because she likes a more holistic approach. She asked Joey if it was possible to floss her dog's teeth? Joey's response, "You have a better chance at giving a cat an enema!"
What people don't know is that most tooth decay in dogs is hereditary. If your dog's teeth look good a t an older age, that doesn't mean that tarter and plaque still won't build up. However, you have a lot less chance of having any major dental problems.
Instead of trying to floss (which is pretty much impossible!) and your dog will let you put your finger in his mouth, you can wrap your finger with a piece of gauze, which is a little bit abrasive. Just wet the gauze and dip it in baking soda. Then place your finger in your dog's mouth and run the teeth real well.
The baking soda will neutralize any acids that are on your dog's teeth. If your dog has a healthy mouth and is not prone to bad teeth due to genetics, all you really need to do is to clean away the food and debris and neutralize the acid on their teeth.
You should try to do this about one to two times per week for the life of your pet. They are probably not going to like the taste of this, but it will keep their mouth clean and healthy.
If your pet already has bad teeth and tarter and plaque buildup, this will not work. They will need to have dental work done by a professional. You can then use the baking soda for maintenance once their teeth are cleaned.
On an added note, Joey mentions that a recent study shows that feeding your dog hard food will not keep their teeth clear from tarter and plaque!

Animal Radio® News with Stacey Cohen
Woman Breastfeeds Dog
A 44 year-old California woman recently revealed that she breastfeeds her Pug dog. If this wasn't enough of a bizarre reveal, she also shared in the same interview that she's been doing this for the last two years. The dog was the runt of the litter and she got the idea when Spider would lick the nipple of her son's bottle, according to a report from CBS TV 47. It seems almost impossible for this story to get any stranger, but it does. This woman is a mother of two, who for some undisclosed reason was unable to breastfeed her own kids. Breastfeeding Spider the dog has now made this mother feel "complete" and has satisfied her maternal instincts. According to CBS TV 47, she confessed during this very bizarre interview that she knows that people will look at her like she's a "freak." That doesn't matter to her, as it is something she finds satisfying to her role as a woman and a mother.
Leave No "Dog" Behind
Former Marine Shaun Duling, 27, is taking the Corps' creed, "Leave No Man Behind," to a whole new level. When Duling completed a yearlong contract in Afghanistan, he was heartbroken that he had to leave behind one of his closest companions, a dog named Bolt. "He was always by my side, which was really difficult because when I had left Afghanistan for good, he tried to jump on the helicopter with me. He usually doesn't like to go toward the helipad and he was right there with me," Duling told ABC News, "I got on, and they had to come pull him back. It was pretty hard saying goodbye to him. And that's when I definitely made the decision to do what I had to." Duling had heard about an organization called Nowzad, which helps rescue stray and abandoned animals in Afghanistan. But in order to bring Bolt home with him to Alexandria, Va., Duling would have to raise the necessary $4,000 for the dog to make the 14-and-a-half-hour trip from the other side of the world. "They set up the fundraising page, and they told me to put it on Facebook and spread the word via Facebook. And before I knew it I was getting 50 friend requests a day. People all over the world were donating money," Duling said. Now, helped by the overwhelming response, Duling and Bolt will be reunited once the dog gets out of quarantine.
Monkeys Catching Monkey
Wildlife Rescuer Vernon Yates will see if he can catch an elusive monkey by providing him with a friend. Florida Fish and Wildlife Conservation Commission recruited Yates to help capture a rhesus macaque that has evaded Tampa authorities for over three years. Yates will set up an eight-foot long cage with another rhesus monkey, a one-year-old named "Doc" inside. Yates says the lure of another monkey will be "More than he can handle." He expects the rebel rhesus to try his best to get at Doc "Whether it's to say hi to him or to kill him." Previous attempts at capturing the monkey with banana traps have been unsuccessful.
Do You Know Your Dog's Mood?
Most dog lovers are convinced they know their pets' moods and that they can tell what their pooches are thinking. Now there is hard evidence to support or refute their assumptions. Researchers at Emory University in Atlanta have performed the first brain scans of dogs. What does a dog really think? Gregory Berns, director of the Emory Center for Neuropolicy, is the lead researcher of the dog project. He is quoted by The Daily Mail as saying: "It was amazing to see the first brain images of a fully awake, unrestrained dog." As far as we know, no one has been able to do this previously. The dog's brain represents something special about how humans and animals came together. It's possible that dogs have even affected human evolution. Two dogs were selected for the project. Both dogs were trained over several months to walk into an fMRI scanner and remain completely motionless while researchers measured their neural activity. These results indicate that dogs pay very close attention to human signals, and these signals may have a direct line to the dog's reward system." So far, so good. Yet, it is still not clear what emotions a dog can sense. Whether, for example, it can "read" its owner's moods. Further scans seek to find out. In general, the researchers hope to decode the mental processes of dogs by recording which areas of their brains are activated by various stimuli.
Dog Buried Alive Survives
It was one of the most outrageous acts of animal cruelty on record, but a Jack Russell terrier has survived being poisoned and buried alive. A citizen of a town 125 miles northeast of Paris, was walking along a lakeside path when he noticed the soil shifting. Curious to know what was causing the strange phenomenon, he went home to retrieve a shovel and returned to the spot and began to dig. Much to the man's shock and amazement, he discovered that the patch of dirt was meant to be a grave for a little white dog with a black ear that was "flat as a pancake." "It's extraordinary," said Philippe Michon, the veterinarian who ultimately treated the dog, named Ethan. A microchip in the dog's withers revealed his name and his date of birth, a fact that underscores even more remarkably that he was buried on his third birthday. "We only see this in TV movies," Michon is quoted as saying. "He came back to life and without a scratch. It's rather miraculous." Michon theorizes that the moving ground the passerby witnessed was the result of convulsions from the dog having been poisoned. The microchip also contained the name of the owner, who says he had given the dog away, but police are investigating.
One Spray And Poop Goes Away!
Sure, we all love dogs but we don't always love what comes out of them. So now, along comes Doggie Doo Dissolver, a new product that claims it melts dog poo harmlessly with just a single spray. But does it really do that? Experts we consulted said it doesn't, and recommend we continue carrying those little plastic bags around when we take Spike out for a walk.



NEWS UPDATE Brought To You By ScoopFree.com. Free Shipping on trays plus up to $20 off your first subscription.

Listen to the entire Podcast of this show (#675)