Does Your Cat Have Mojo?
Jackson Galaxy, Total Cat Mojo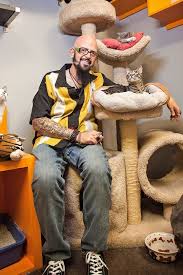 Cat-daddy Jackson Galaxy has a house-full of his own cats (news flash), plus dogs and a turtle. So does he have the same problems as us common folk? You bet he does. Find out how he keeps harmony in his household.
Jackson Galaxy has a book out called, "Total Cat Mojo." He says it is everything he thinks he knows in one place! The book has been a long time coming and he's actually really proud of this and is excited for people to get a hold of it.
Inside the book Jackson has ideas for creating your own mojo map. So what is cat mojo? Jackson explains that there is a whole chapter called, "Que es Mojo?" This is because he was lecturing in Argentina and going on and on about cat mojo. He was running around the stage and sweating and suddenly there was like crickets in the audience. He suddenly realized that nobody had any idea what it was. The translator then said, "Que es Mojo?"
Jackson says that mojo derives from slang. It was in a lot of blues songs in the 1940's. When you talk about getting your mojo working and you got your mojo on, mojo has a sense of like inner confidence. You know that strut that you have when you're not trying to prove anything to anybody? It's all coming from this interior place of you knowing who you are, where you are and where you belong. It's the utmost confidence.
In the book, Jackson details when mojo came to him it was the concept of John Travolta at the beginning of Saturday Night Fever just strutting down the street in Brooklyn. You see that look as the camera pans up and there he is holding a slice of pizza looking at a girl down the street. That's mojo, because you know he so owns Brooklyn.
It's comfortable in your own skin or in this case it's comfortable in your own fur. This is all connected to what Jackson calls the raw cat. Our cats have this very direct line, from the cat sitting on your lap to the cat in the Fertile Crescent tens of thousands of years ago. They are very much the same animal. We haven't messed with them very much. Their primary objective when they wake up every day is to do exactly what that cat did years ago. So as we adjust, as we transition from a working cat lifestyle, which we still are doing, into more of an urban pet lifestyle, we still have to provide the raw cat what they need. And of course, do it in a socially acceptable way. So that's really the centerpiece of the whole book.
So does Jackson have cats at home? Jackson says he has a lot of cats at home and several of them are feral or quasi-feral, as well as others that are in varying stages of rehab. In terms of the cat mojo, when they're outside in the 'catio,' they have you know uber mojo. In the house, around feet and arms and legs, it's less so.
Altogether Jackson has nine cats, three dogs and a Chinese Box Turtle named Sammie. Jackson inherited Sammie when his mom passed. Sammie is around 20-years-old and lives the highlife.
All of his cats have varying degrees of mojo but that's the concept in his house as well as everybody else's. We have to define what he calls the mojito cat, that absolute center, by who they are in the first place and not who we want them to be. Not every cat is going to greet you at the door and offer you a mojito and lead you into the house and give you a tour. Some of them, like his, will sit on the mantel and watch you walk in, give you a little bit of a blink and let you walk by without any without any sense of fight or flight or anything like that. To Jackson, that's mojo as well.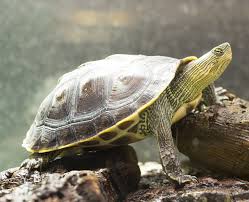 So what kind of problems does Jackson deal with in his household? Jackson says it's the same problems that we all deal with in living with anybody, especially when there are a lot of people in the houses, you're going to have arguments. They also get sick of each other's faces. They have moments, like everyone else, which happens when there are too many beings. For example, two out of three of Jackson's dogs go to a daycare on a regular basis because he's crazy busy and they're really energetic dogs. But on the weekends, of course everybody's there. And when you've got three dogs, nine cats and a turtle, as well as two humans sharing a not so big place, you know stuff happens. Fortunately it resolves very quickly. The good thing is there's no dispute over territory because of the 'catio' as well as him 'catifieng' his space.
Surprisingly, with Jackson's multi-cat household he doesn't have a problem with inappropriate cat urination. However, he is having problems with his rescued dog. This dog was a year and a half old when he adopted him and had never stepped foot into a house. So, Jackson is back to square one with the potty training. Jackson said it's been a slow, frustrating process with him but he wouldn't trade it for the world.
People are surprised when they hear that Jackson has some issues in the house. He thinks that everybody who works in this profession will eventually have these problems, because you really can't properly analyze your own family. Jackson says it's like us with our own brains. You go to therapy because you've got to make sense out of your own brain. The human brain can't sit there and analyze itself, so it's the same thing.
Besides the whole connection to the raw cat and what mojo is, the other thing that threads through the book is the concept of relationships. If you are in a relationship with a cat, and the same thing goes with any animal in your life, and it's something that he really hammers over and over in his book, because he thinks it is one of the most integral shortcomings of humans when it comes to dealing with the animals in their life, is the concept that give and take exists. You actually have to compromise just like any other relationship if you want it to be successful.
Jackson thinks it's amazing that we just don't think about the fact that the animals are asking for something and we're just saying no most of the time you know or sometimes yes, but there's in the middle. With cats being barely domesticated. Jackson thinks, you've got to bend a little bit.




Uplifting, Humorous Christmas Rom-Com
Kristen McKanagh, The Twelve Days of Snowball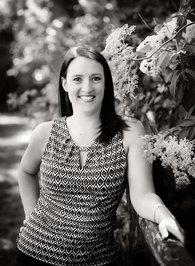 It's starting to feel a little bit like the holidays around here. You notice that everybody's getting all excited. We can even see the excitement in our pets. To keep that excitement going, joining us is author Kristen McKanagh, who has a brand new book out, The Twelve Days of Snowball, a warmly humorous holiday novel featuring a festive mountainside B&B "managed" by a mischievous matchmaking cat.
But before we talk about her book, we want to talk to Kristen about her past. It turns out she was a former competitive skydiver. She claims she wasn't very high up in the ranks, but competed all through college and at the collegiate nationals.
After Kristen graduated, she continued skydiving on a semi-professional team for a couple of years and loved it. Many people think about skydiving, but just don't have the guts to do it. Kristen tells us that she is terrified of heights but when she turned 21, it was on her bucket list, so she did it.
It's very different from things like driving on a mountain road or doing a rollercoaster or anything like that, explains Kristen. She tells us you don't get either of those sensations. However, she highly recommends it for anybody who wants to try it.
On the other hand, writing is something that Kristen wanted to do her entire life. She feels really lucky that she gets to do it as a profession. Her new book, The Twelve Days of Snowball, is the second in a series.
At home, Kristen has several animals. She has two dogs, both rescues, which are Chihuahua mixes. One is really old named T-bone and the other is a young whippersnapper named Rex. Both sleep under her desk while she writes. She also has a Syrian hamster right now. It belongs to her daughter, and she can't say that she's in love with the hamster. Kristen explains that a Syrian hamster is big. It's not the cute cuddly hamster that you think of when you think of hamsters.
All of Kristen's animals became inspiration for Snowball. She grew up with a rescue cat, cleverly named Kitty, who was the most tolerant, kid-friendly cat ever. Kitty even allowed Kristen to ride her around in her bike basket and hated that she played the piccolo. She wasn't white, but she was a ball of fluff and way wiser than anyone Kristen knew.
Kristen has owned several other animals in between then and now, but Snowball is completely fiction and is kind of an amalgamation of all of the different animals that Kristen has had in her life. She tells us that her parents still own cats and she has friends with cats. Kristen calls herself a both person. She explains that this means she loves both cats and dogs and does not go one way or the other.
Snowball was made up because Kristen was constantly putting voices in her dog's heads or in her cat's heads when she was growing up. She felt it was natural to think about what her animal was thinking. She sometimes felt like she was putting a thought bubble over their heads for a moment. She then felt that it would be fun if there were a whole book, where in each chapter there's just a small scene dedicated to what the cat's thinking.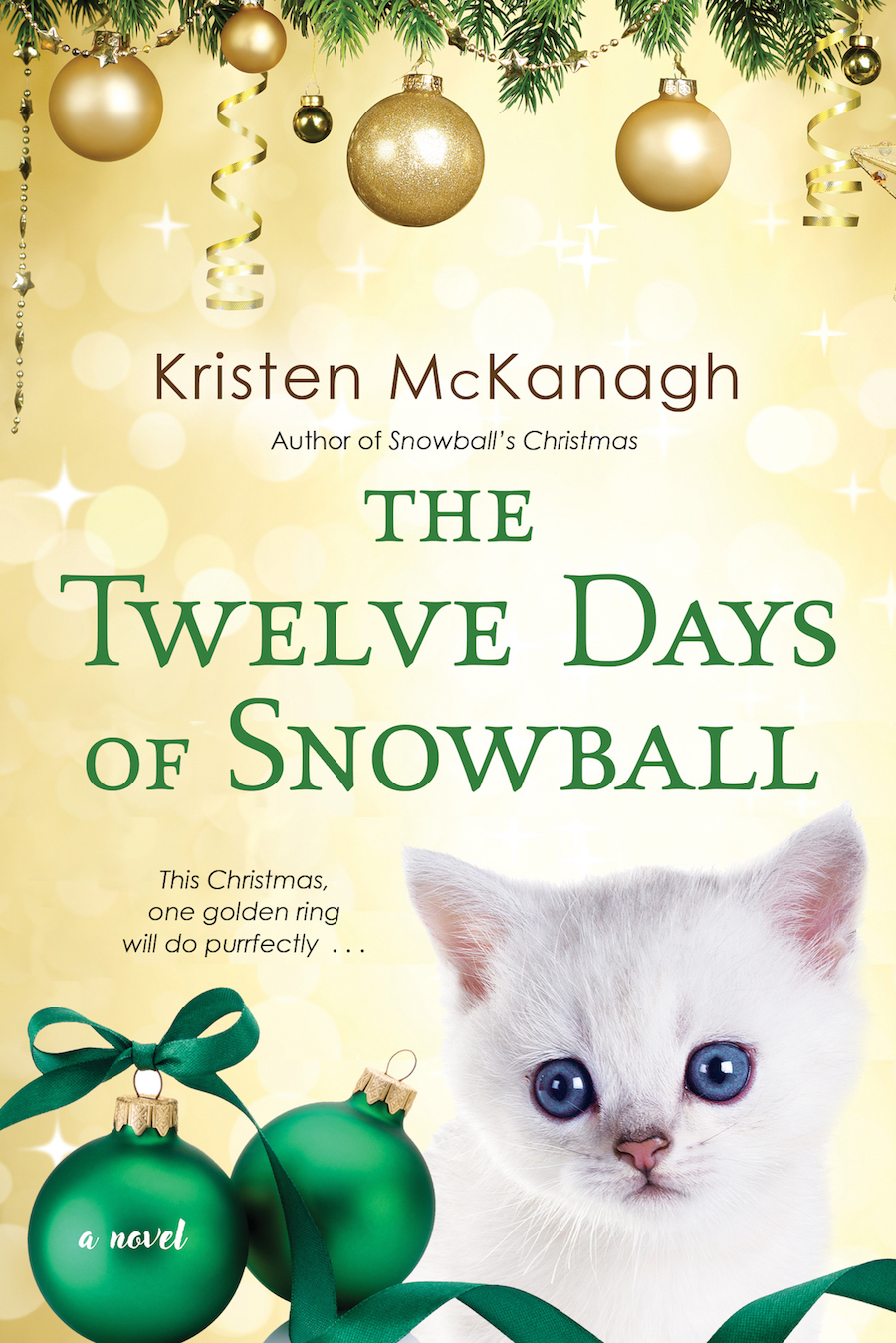 She succeeded, and The Twelve Days of Snowball allows you to hear what Snowball's thinking from the perspective of a cat. Kristen said it was really fun. So how does Kristen get into the mindset of Snowball? Kristen explains that kitty mindset is her completely getting to be a kid again at Christmas. It's looking at where Snowball is in any given moment and thinking what adventures could she have in this moment? Frequently, it's what would her daughter do. What is she going to swing from? What is she going to pounce on? What kind of attitude is she going to have?
Kristen also has a Facebook group called the Awesome Nerds. She will frequently ask them to send her their cat stories. She'll then see if there's a good one that'll fit a particular scene.
In her first book about Snowball, she was just a kitten. And then the second one, a year later, Snowball is a little older. Kristen even used her kids' voices a little bit in the book to get kind of a kid's perspective. This all makes Snowball a very precocious cat and she has fun writing about her.
The Twelve Days of Snowball is a rom-com and is set around the holiday season. The holidays are one of Kristen's favorite times of year. It's when you really get to spend time with family and it has that kind of cozy fireplaces and cocoa traditions. Kristen loves to be able to incorporate all the different holiday traditions.
In her first book, Kristen started off primarily with traditions that her family does with the usual Christmas trees and decorations. They also have really fancy advent calendars that they put toys in.
Kristen then researched other holiday traditions that she was able to incorporate in her second book. So while the book is set in the United States, she also includes Christmas traditions from Germany. She wanted to do this because her husband's entire family is from Germany. In Germany, they celebrate Saint Nicholas Day, which is on or around December 6th. This is where Santa Claus, or their St. Nicholas, comes and leaves a gift for the kids.
There is also a funny German Tradition that Kristen likes. This is where they hide a Christmas pickle in the Christmas tree. It is then a challenge to find the Christmas pickle.
Without giving it away, Kristen tells us that the Twelve Days of Snowball is a very light, very fun and funny, just kind of cute, very heartwarming, family oriented book. It is set in a Victorian Bed & Breakfast that has now been expanded into shops, as well as extra hotel space. This allows Snowball more places to explore. In each book, Snowball match makes a different couple and helps them find their happily ever after.
The Twelve Days of Snowball is a perfect holiday read for animal lovers or anyone looking for romance! Pick up your copy today anywhere books are sold or visit Kristen McKanagh for more info.




Blessing Your Pets
Dr. James Capers
Grab your pets and bring'em around the radio for our annual "Blessing of the Animals" performed by the extra charismatic Dr. James Capers. Our virtual ceremony celebrates the pets in our lives.
Dr. James Capers joins us to "Bless" the animals. Traditionally a Catholic holiday, the Blessing of the Animals is held every year to commemorate Saint Francis of Assisi (1181-1226). It has become a worldwide festival, celebrated by a variety of religions in recognition of our animal friends. St. Francis of Assisi was a Roman Catholic friar and is the patron of animals and the environment. He believed that humans had the ability and moral responsibility to protect animals, a simple and compassionate edict that we should all do our best to live by.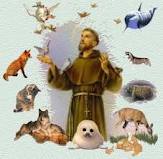 'Do-it-yourself' Franciscan Animal Blessing For all animals:
Blessed are you, Lord God,
maker of all living creatures.
On the fifth and sixth days of creation,
you called forth fish in the sea,
birds in the air and animals on the land.
You inspired St. Francis to call all animals
his brothers and sisters.
We ask you to bless this animal.
By the power of your love,
enable it to live according to your plan.
May we always praise you
for all your beauty in creation.
Blessed are you, Lord our God, in all your creatures! Amen.
For a sick animal:
Heavenly Father,
you created all things for your glory
and made us stewards of this creature.
If it is your will, restore it to health and strength.
Blessed are you, Lord God,
and holy is your name forever and ever. Amen.
Dr. James Capers has been a pet clairvoyant for close to 25 years, first learning how to communicate with animals with his cat, "Felicia," who lived to be 21 years and 6 months old. He has done pet counseling and has helped a dog who refused to eat dog food after being fed only table scraps; he helped a cat who refused to get off the bed (it turns out she was afraid of mice!); and an elderly Schnauzer who was afraid his guardian was going to "put him to sleep."




Dogs Get The Flu Too - Canine Influenza - Dr. Debbie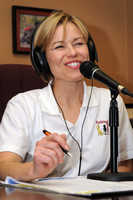 Can you give your dog the flu, or catch it from him? No way. But dogs can become infected with their own strain of canine influenza. With much attention on the tough human flu season, it's a good time to talk about the differences, and similarities, between human and canine influenza.
What is Dog Flu?
Canine Influenza, also known as H3N8, was identified in 2004.The disease mutated from a strain of the equine influenza virus and was first detected in racing greyhounds. Canine influenza has migrated across the country and infections have been detected in 39 states, with heavy reports in recent years in New York, New Jersey, Florida and Colorado. However, some areas of the country have yet to report a single case of canine influenza.
Although the human flu peaks in winter seasons, canine influenza doesn't show seasonality; rather dogs can acquire canine influenza all year round.
The Illness
A dog sick with canine influenza develops respiratory infection signs similar to kennel cough that last three to four weeks. Symptoms include coughing, gagging, sneezing, runny nose and high fevers up to 104-106 degrees. Normal dog temperature ranges 101-102 degrees Fahrenheit.
Most dogs infected with canine influenza will get sick and recover. But like the human flu, fatalities can occur. Approximately 5-percent of canine influenza infected dogs may die, usually to secondary pneumonia. Older pets, pups, or those with chronic illness are more likely to develop pneumonia than the average healthy dog.
There isn't a specific treatment for dogs infected with canine influenza, but most dogs recover with supportive care including good nutrition, rest and maintaining adequate hydration. Severely ill pets with secondary bacterial pneumonia may be hospitalized and treated with IV fluids and antibiotics.
Dog Flu Transmission
Dog flu is similar to human flu in that it is spread by aerosol transmission as well as through contact with contaminated items. Since dogs don't cover their cough or sneezes, the virus is easily carried through respiratory droplets to other dogs and items in the immediate area. Any place that canines frequent, or spend time around, can become contaminated by infected dogs - that includes water bowls, surfaces and even human hands.
What do you do if you notice your dog's play pal is coughing, sneezing and has a runny nose? Separate your dog immediately and closely monitor your dog for symptoms for 7 days - the time it takes for symptoms to appear after exposure to the virus. If symptoms develop, call your veterinarian.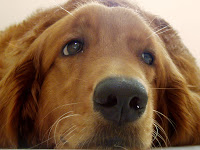 Pass that timeline and you are probably fine. But don't forget that 10 to 20-percent of infected dogs will shed the virus, but never show any symptoms of illness. These apparently healthy carriers can go on and spread the infection to other dogs without ever becoming ill.
Vaccination and Prevention Steps
A vaccine, produced by Merck, is available through veterinarians for canine influenza. But just like the human flu vaccine, it doesn't guarantee your dog CAN'T get sick. However the vaccine is helpful in decreasing the severity of infection and decreasing the spread of virus.
Vaccination for canine influenza isn't recommended for every dog at this time. Lifestyle and geographic location influence an individual dog's risk of acquiring canine influenza. Dogs that frequent high-density dog areas are at increased risk of canine influenza and are candidates for vaccination. So if your dog goes to areas like the dog park, trainer, groomer or boarding facility, ask your veterinarian if vaccination is a good idea.
Don't think you have to keep your dog locked in the house forever to hide from canine influenza. For most dogs, the risk of contracting canine influenza is quite small. Good sense and preventative steps are useful to avoid dog illness. These include quarantining new or sick dogs, using good hygiene through disinfection and hand washing and avoiding unnecessary contact with suspected infected dogs, especially if your dog is young, old, or has a compromised immune system.
What Should Pet Owners Do?
Flu awareness and preparedness makes good sense - for both people and pets. But remember that there are other causes of canine respiratory disease. So just because you hear a cough doesn't mean your dog has the flu. Ask your veterinarian about your pet's individualized risks for acquiring canine influenza.
Featured veterinarian known as "Dr. Debbie" on national pet radio program, Animal Radio. Ebook author of "Yorkshire Terriers: How to Be Your Dog's Best Friend"; "Pugs: How to Be Your Dog's Best Friend"; "Mini Schnauzers: How to Be Your Dog's Best Friend"; and "Shih Tzu: How to Be Your Dog's Best Friend." Dr. Debbie's books.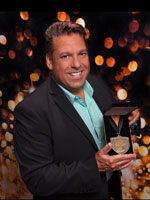 The Dogfather's Grooming Tip with Joey Villani
What You Need To Know When Selecting a Groomer
Joey discusses what you need to look for when you bring your pet to a pet groomer. You also need to remember that you're bringing you're pet into a profession, which he doesn't say proudly, is not policed and regulated.
Unfortunately, anyone can become a pet groomer, open up a shop and take in someone's pet and not have any formal training. So before you drop your pet off, you need to ask a couple questions.
You should ask if they have attended a grooming school. Most groomers haven't, but you shouldn't immediately shy from them, because some of the most experienced programmers that Joey knows never went to school. Ask them how often they've been in business, what their training is and if they have continuing education, which is important.
Also ask to see the back of the salon. What does it look like? Does it smell clean? Just think, if you wouldn't have your hair done there, then you shouldn't have your dog groomed there as well.
Don't leave your pet if you feel that something is not right. Ask all the questions you need to feel comfortable enough and if the groomer does not want to answer them, go to somebody else.
How does the groomer look? Do they look professional or are they in jeans and t-shirts? They shouldn't wear jeans. Joey tells us he is a real stickler on uniforms because hair sticks to it. He doesn't want to see somebody with hair all over themselves who doesn't look like a trained professional.
Your first impression is that they should look like a professional. Just like a veterinarian looks like a doctor and a construction worker looks like a construction worker. A pet groomer should look a pet groomer. Joey's uniform consists of grooming pants and a black shirt. So when you see him, you think that he is going out for a Friday night.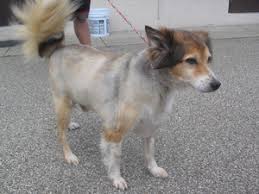 What are some of the signs that maybe it wasn't great? One of the biggest sign is if you didn't have a drastic change in your dog's haircut.
If you have a dog that is in bad shape and has to be cut down real short, the dog might respond in a negative manner. They might go home and hide. They might not want to see you and they're going to feel shy. This is normal because of the drastic change. They know that something has changed. However, if your pet has a routine a haircut and comes home and it's acting weird and shy, and when you go to pick the pet up and before you get your hands on the floor, it's whimpering because they are afraid that you're going to hurt them. This is a telltale sign that maybe something bad happened in the salon.
It might be absolutely nothing, but it couldn't hurt to call up your pet groomer. If nothing happened, they shouldn't get defensive about it. They should explain to if you if there were any problems. If they do get defensive, that's when your antenna should go up because there's no reason for it.
Joey explains it's also important to greet the client when they walk in the door. However, before he greets a client, he greets their pet. He wants you to know that he cares about your pet more than anything else. That's first and foremost when you come into his care.
One last thing, a good idea before you take your pet to be groomed, make a visit with the salon to check it out and meet the groomer to make sure you want them to groom your pet.




Animal Radio News - Lori Brooks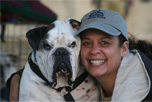 California Pet Stores Can Only Sell Shelter or Rescue Pets
California signed the Pet Rescue and Adoption Act into law, making California the first to have such a law that is statewide. Thirty-three cities and counties in California already have local bans on the retail sale of puppy-mill dogs and cats in local pet stores. However, now all dogs, cats, and rabbits will arrive at pet stores in the state already vaccinated and spayed or neutered. It will also become a criminal offense for pet stores to sell dogs, cats, and rabbits unless they come from a shelter or rescue. Pet stores who violate the law can be fined $500 for each animal that is not a rescue. As one animal advocacy group described it, "...the law will spare tens of thousands of animals who are killed every year in shelters due to a lack of space and available homes." It is also a devastating blow to puppy-mills and some deceitful backyard breeders that have been breeding purebred animals for profit without concern for the health and well being of the animals they sell. California taxpayers currently contribute $250 million each year to support city and county animal shelters, so the new law is a win/win for both humans and pets. The biggest opposition to the law came from The American Kennel Club and the California Retailers Association.

Woman Wins Sick Pay to Care For Pet
An Italian college professor and dog owner has won the right to sick pay from her employer, after she took time off work to care for it. She only asked for two days' leave because the dog needed constant medical supervision before it could be taken into surgery. When her employer refused her request, she appealed, demanding her right to paid leave as a public servant. Italy's Penal Code prohibits the abandonment of pets and that keeping an animal in conditions that may cause it to suffer is a crime in the country. Each is punishable with jail time or a hefty fine. So, the university reconsidered the case and ruled in the woman's favor, granting her the leave, which is traditionally granted only for workers dealing with serious personal or family problems. The dog has survived the surgery and was now doing well.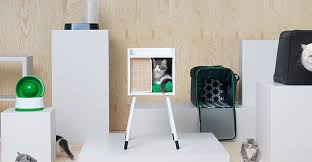 Ikea's Pet Furniture
Ikea has their own collection of furniture designed especially for pets. It's called Lurvig, which is Swedish for shaggy and it's a pretty well rounded collection with just about everything a pet lover needs. The Lurvig line includes pet beds, scratching posts, bags, bowls and toys, all designed by animal-loving designers with insight from veterinarians.
Dating Site Just For Dog Lovers
There is a dating site online that's just for dog lovers. It's called HotDiggiddy.com and their slogan is "Where Dog Lovers Find Love." According to the founder, HotDiggiddy is a "social dating site" for dog lovers. Social dating is about getting to know a person and how they respond in social situations, so it's a place for dog lovers (and their dogs) to meet, whether for a date, to arrange a doggie playdate or just to find a group of dog-loving friends.

Listen to the entire Podcast of this show (#1145)