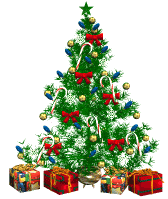 2017 GIFT GUIDE FOR THE PET LOVER
Do you need thoughtful gifts for the pet lover in your life? Animal Radio knows it's not always easy to buy gifts for someone and buying for pet lovers can be hard as well. We wanted to make it easy for you to leave them a special treat under the Christmas Tree this year. We are kicking off Black Friday with some great Gifts For the Pet Lover. Whether you like to visit stores or shop online, we've got you've covered!
Precious Metal Prints
Our first pick looks something like silly putty. The studio pets at Animal Radio are getting older. When Judy Francis saw this product, she knew it was something she would have for her lifetime, even after Ladybug, the Animal Radio Stunt Dog, has passed away. She felt it was the perfect keepsake.
So while it actually looked like putty, it was part of a kit from Precious Metal Prints. It included two pieces of putty like material that she needed to mix together. Once it was thoroughly mixed, she pressed her dog's nose into it to make a nose imprint, before it hardened. Ladybug wasn't real thrilled with the experience, but it just took a few seconds and it was over with. The material then hardened within minutes.
The next step was to mail it back to Precious Metal Prints, where they made a "pet nose pendant." It was crafted individually in Knoxville Tennessee and hand-finished in silver (you can also select gold). It only took days and the finished "nose print" pendant was mailed back to the Animal Radio Studios.
Wow - the nose print came back and looks awesome! What a fantastic gift!!!! Judy knows how special this necklace is and that no one will have one exactly like it. It will alway mean something extra special to her and when Ladybug passes away, this will be a great remembrance that she can wear close to her heart forever.
This is such a special way to immortalize your pet. It makes a great gift for any pet lover and can be worn in many forms. The cost for the kit is $79.99 for silver and $109.99 for gold - Priceless!




Starting A Rescue Legally
Sandra Pfau Englund, Rescue Me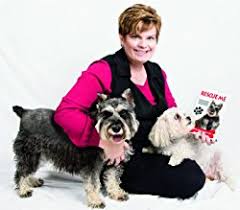 More people are quitting their job to open animal rescues. This may seem pretty straightforward from the outside, but there is a maze of laws and hoops to jump through to avoid being shut down by Johnny Law. Sandra Pfau England has created the long-awaited step-by-step guide to starting a pet rescue and she shares some of her finest tips.
Sandra Pfau Englund is an attorney, author and nonprofit advocate. She is also the founder of the organization RENOSI, Inc., a company that helps nonprofit groups manage the growing federal and state filing requirements necessary to obtain, and maintain, tax-exempt status. RENOSI stands for Registration For Non-Profits Simplified.
Rescue Me, Sandra's new book, is a step-by-step guide to starting a 501(c)(3) animal rescue. People might think that all you have to do is get some land, take in some dogs, start asking for donations and you're all set. Not true! When you're dealing with government regulations and the Internal Revenue Service, things can get pretty dicey pretty quickly.
Sandra has worked with all kinds of folks that have set up a wide variety of nonprofit groups. She says if you're passionate about your mission, why would you know anything about IRS guidelines? And why would you want to know anything about its guidelines! There are quite a few steps from deciding exactly how you're going to niche your rescue, to getting incorporated and getting tax exempt status. Plus, all the states want in on it as well and they have fundraising registration requirements too.
The first thing Sandra tells people before they start raising money is to make sure they register with their state. This was unnecessary 10 years ago, but now almost every state requires that you register with the Attorney General's Office before you ask for dime one.
The second thing people don't usually get is a proper deductible donation, which is great for 501(c)(3) rescues. You must remember that a donation is only a donation if it's voluntary. Sandra explains that people have a big misconception about these donations. For examples, people might say that they have tax-deductible Christmas trees for sale, but that's really not how it works. If you get something of value for your payment, that's a payment, that's not a tax-deductible donation. So if you buy a Christmas tree from the kid's booster club like the Jaycees, you're getting something of value. They can put a value on that Christmas tree and say it's a $25 tree. If you if you want to go and give them $50, then half of that is a tax deductible donation.
In the animal world it's very similar. You may charge an adoption fee if you're a rescue. If you charge a fee and it's required, that's okay. Nonprofits can charge fees for some services. But if you want it to be tax deductible, it has to be voluntary where you will allow that animal to be adopted without a fee.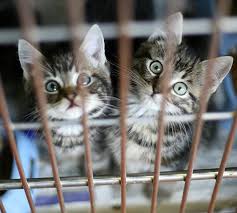 It's a good thing for folks to know when they're setting those fees. They can tell people that the cost of fostering an animal, along with the costs of veterinary services, is a total of $350 that they have put into this animal, and as long as they're asking for a donation, but not requiring it, it can be tax deductible for the person adopting the animal. When adopting an animal, some people are surprised at this amount and you just need to communicate with them. Show them your budget and show them what it costs to care for this animal to make them healthy, and then people are usually a little more willing to pay what it costs and help.
But what about opening a rescue in your neighborhood, what are the laws? Sandra has put together lots of resources, including the state-by-state index. She says one of the things folks really need to know before they set up a rescue is whether or not they are allowed to have animals where they live, according to their zoning regulations and if so, how many? There's a little known fact she found when she was putting together this book that even if you currently can have, let's say six animals on your property, if the zoning laws change, you can be forced to have to either move or to close your rescue. So knowing your local zoning laws, and even nuisance laws, are critically important.
In Sandra's book, you will find five quick steps to get your rescue off the ground. One of those steps that you might not think of is to pick your niche. There are more and more rescues and also more animals out there. About 70-percent of U.S. households have an animal. But she advises folks to really think about your niche. Don't just open another cat rescue, but perhaps open a cat fostering organization for women going through breast cancer treatment. The reason she suggests that is because you need to get supporters. It's not the easiest thing in the world to get support. You're also competing with other rescues. If you niche it like that, you're going to be the go to for folks that are dealing with that particular issue. Sandra thinks that this is a critically important step. You should also plan your budget. Build it and they will come, maybe, but a little planning goes a long way.
There are more than just one kind of rescues. The latest rescues Sandra has seen are chicken rescues. More and more folks think they're going to have their backyard chicken farms and then decide that that may not be for them. They don't want to collect those eggs and to mop the pen every week. In fact, she recently read that there was a chicken rescue that had to both move and make sure their address wasn't out there in the public, because there were so many people dropping their chickens off at the rescue.
So do most rescues make it or do they go belly up? Sandra explains that it's not just rescues. A lot of organizations go belly up. She read an interesting article recently that said it's okay if you start something and it goes belly up and that actually this is what leads to growth of our economy more than anything else. Having a rescue is a business; it's just a nonprofit one. So certainly there are groups that go belly up and that's why her company RENOSI not only gets these organizations started, but they help them with all of the annual filings, the annual IRS tax return and the corporate returns and so forth every year. She thinks the bigger question is it's helpful and it's a great thing to start one, even if everybody doesn't succeed.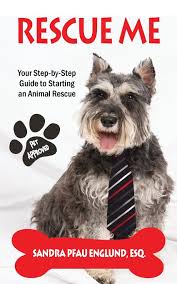 In Rescue Me, you can learn how to legally set up a rescue yourself so it doesn't cost a lot of money. If you do want to do it yourself, you only have to pay the fees to incorporate. This varies depending upon your state, perhaps $100 dollars plus or minus. Then there is the fee to file with the IRS. If you're a small rescue and you don't expect to have gross receipts over $50,000 a year, which most new rescues don't expect to have when they start up, there's an IRS filing fee of $250. But on top of that, if you would like help, RENOSI charges a fairly low rate of around $995 for a complete start up. The real bargain is their annual renewal package of $295 where they make sure that your tax return is filed, your corporate record is filed and your fundraising registration is filed.
You must make sure that these forms are filed. Last year the IRS approved 80,000 new organizations as tax exempt. They then went around and revoked 50,000 others because they didn't file their tax return. So getting started is only a tiny bit of the battle and RENOSI is there to help these groups stay in compliance, year after year.
In addition, her book has a pass-phrase inside that leads to the RENOSI website where you will find all different types of templates. They include fostering agreements, adoption agreements and partnership agreements if your rescue is going to partner with another animal welfare organization.




Amazing Bionic Animals
Nancy Furstinger, Unstoppable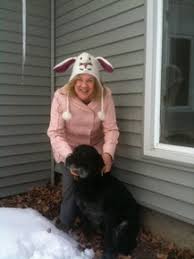 Twenty-years ago, if an animal lost a limb, they might be considered for euthanasia. Not anymore. With the advent of 3D printing, doctors are able to create appendages, from legs to tails. Nancy Furstinger went deep undercover to see who is making these prosthetics, what animals are wearing them, and who is buying them. She says these animals seldom notice the handicap and are mostly Unstoppable.
In her new book, Unstoppable, Nancy Furstinger has collected inspiring stories of these bionic animals who are making their way around with the help of prosthetics, braces, orthotics and specially designed wheelchairs. Nancy explains that this book couldn't have been written several years ago, because we didn't have these pioneering inventions for animals back then. What also is amazing that the owners and guardians of these animals didn't give up on them and took the time and effort to help them lead a normal life.
Nancy tells us about two animals in the book that have prosthetic tails. One is Winter, the dolphin who lost his tail in a crab trap. Another incredible story that Nancy reads to schools when she visits with her book is Mr. Stubbs who is an alligator. Mr. Stubbs now has a three-foot silicone tail that weighs about 35 pounds. He was on a truck with 31 other alligators and they were bound for the illegal pet trade in Arizona. A bigger hungry alligator bit off Mr. Stubb's tail during the trip. Tails are vital appendages for alligators. Without a tail they can't maneuver around properly and they're in danger of drowning.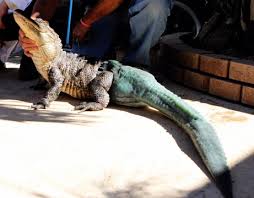 Mr. Stubbs now has this enormous prosthetic tail, which is absolutely incredible. Kids are really fascinated by this, because of the way they made the tail. To make it, they used different techniques from the movies. First they put reflective dots all over his body and used them to track his movements like you would for a 3-D special effects movie. Next they made a mold of his rear using flexible silicone called Body Double, which is something that movies used to create masks. Then they found a matching donor tail from an alligator carcass. Lastly they took a mold of the tail using another type of movie magic called Dragon Skin, which is normally used to create the zombie makeup.
So who pays for an alligator's tail, as all of this has got to be pretty expensive! Mr. Stubbs is in the Phoenix Herpetological Society and his new tail was covered by donations. However, alligators grow and continue to grow over their 85-year lifespan, so he'll need probably around 20 tails over his lifetime, at a cost of around $6,000 per tail.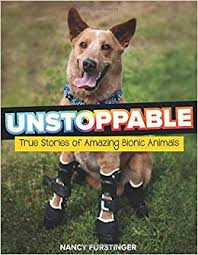 Nancy doesn't feel that any of these animals know they are any different. She wrote her book because she belongs to a variety of different animal organizations and primarily writes books about animals, which are her passion. However, she adopted a three-legged Flemish Giant Rabbit, which is an extremely large breed. This was before rabbits had wheeled carts or any kind of prosthesis, but her rabbit maneuvered around just perfectly. Her rabbit didn't let her physical disability get in the way of expressing her joy and running around the house. Nancy thinks that most of these animals are just glad to be more immobile with all of these innovations.
Perhaps us humans could take a lesson from them!




Shatter Your Senses
Edward Meyer, Ripley's Believe It Or Not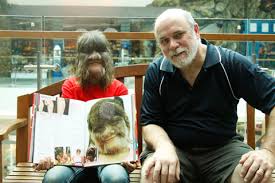 Edward Meyer of Ripley's is back with his yearly round-up of strange and unusual animals. Topping the list for 2017 is a dog with two noses, conjoined fish and a bird that wears flip-flops. You'll want to get a copy of this year's incredible coffee table book, "Shatter Your Senses."
In "Shatter Your Senses" you will find roughly 1,600 stories. It's an oversized coffee table format consisting of 256 pages plus indexes. There are also 600 photographs, which equates to around two pictures per page, which is all new content. Eric states that the day they finish a book and put it out on the market, they start the next one a day later. It takes a long time to complete one of these books. It's a full one-year job for about 10 different people who work on it from start to finish.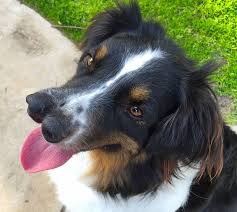 Some of the strange animals you will find in Shatter Your Senses include a two-nosed dog, which looks like it could be photo-shopped. However, Edward says he has actually seen the real animal and it's alive and well in Venice, California. He says you can go pet him if you want and his name's Toby.
The book has roughly 10 chapters. The animal chapter is pages 92 to 131, so it's almost 40 pages of really cool animal stories. The two-nosed dog is one of everybody's favorite because it's a cute dog, but there's some other really good stories in there too.
Edward's favorite animals in the book are the albinos and the book includes a two-page spread on albinos. Ripley's also has albino beaver, albino squirrel, albino gopher, albino lions and an albino alligator. But Edward's favorite is an albino moose, which has a great story behind it. Edward says he was on a fishing trip and went into a tiny little bar in very high Northern Ontario. Inside this bar was a taxidermy albino moose. The bartender didn't believe Edward when he said he really wanted to buy this moose and he thought he was joking. Edward was so desperate to buy this thing, that he actually offered to buy the whole bar. The bartender just laughed at him and didn't take him seriously.
Edward left the guy his business card and about five years later he got a phone call from Cochrane, Ontario. He was surprised when he picked up the phone and a man said he was calling from Ontario, and did Edward know who he was? Eric stated he'd only ever been in Cochrane, Ontario once and only gave his business card to one person, so it must be the guy that owns the albino moose.
Turns out it was the guy and Edward was able to buy the albino moose without having to buy the whole bar. Eric says this moose is like the most amazing thing to him. It is a full size bull moose with the big antlers. Edward doesn't understand how it lived to be four years old how and was not killed either by predators or by hunters, because it sure couldn't hide very well.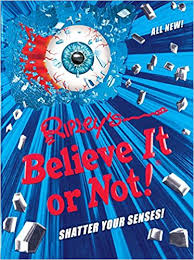 Another strange animal you will find in the book is a Mockingbird, which appears to be wearing flip-flops. Turns out the bird had a toe problem. The toes were knuckling and appeared to be pigeon toed. The bird's feet were turning into each other so a vet designed little flip-flop type sandals for this bird to wear, which helps it to walk a little better than it could with its natural feet. The flip-flops literally looks like little pieces of cardboard taped to its feet, but it helps the bird to get around.
You will find these stories of incredible animals, we well as many other types of stories, in Ripley's Believe It Or Not! Shatter Your Senses." This book also makes a great Christmas or Hanukkah gift.




Don't Stuff Your Pet With Thanksgiving Leftovers - Dr. Debbie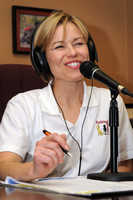 Thanksgiving is all about enjoying time together - family, friends and great food. In many households the family pet may also sample a taste from the holiday table; a morsel of turkey breast for Tabby or a side of fixings for Fido. Tuned in to those enticing smells, our pets know how to manipulate us with a flutter of sad puppy dog eyes or incessant meowing.
Sharing these Thanksgiving goodies with our pets can put their health in jeopardy, but many of us do it. Over 60-percent of pet owners confess to sharing their holiday meal with their pets, but that doesn't make it wise.
Here's Why
Dogs' and cats' digestive systems thrive on a stable, consistent diet. Toss in a few leftovers and your pet will respond with a thankful tail wag, but it could leave him with gastroenteritis and leave you with vomit and diarrhea messes sprinkled about the house.
Sharing Thanksgiving leftovers can risk more than just an upset belly though. Feeding human food to our pets can trigger pancreatitis, an inflammation of the pancreas that results in release of digestive enzymes into the abdomen. Pets with pancreatitis develop vomiting, diarrhea, lack of appetite and abdominal pain, often demonstrated by a hunched abdomen. Pancreatitis is painful and life-threatening and may result in bleeding disorders or heart arrhythmias. Treatment for pancreatitis includes hospitalization, intravenous fluids, pain medications and anti-nausea medications.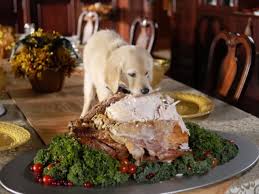 Pancreatitis risk is greatest in obese pets or those that ingest especially fatty foods like greasy meat trimmings, sauces and other rich side dishes. Be especially cautious with Schnauzers, who have an increased risk of pancreatitis due to breed predisposition.
Thinking of handing that turkey bone to your dog? Fugettaboutit! Any bones even cooked bones have the potential to splinter, damage the digestive tract, or cause an intestinal obstruction. Bone chewing also leads to damaged, chipped teeth, which may require root canal surgery or surgical removal. You are better off to just brush those pearly whites than risk tooth pain and a costly dental procedure.
If you are looking for a safer way to include your pets in the holiday cheer, have a handful of pet treats on the ready. Better to stick with snacks you are certain will agree with your pet's digestive system. But if you must look on the table for your pet's treat, offer a small amount of white turkey meat without the skin or bones. Skip the sides, sauces and deserts. And be wary foods that are toxic to pets such as raisins, grapes, onions, macadamia nuts and chocolate.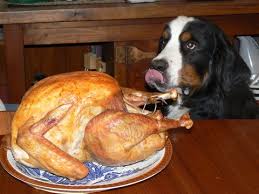 After the meal is done, do a thorough cleanup and discard the turkey bones in a secure, outdoor garbage can away from pet access. Store leftovers in the refrigerator or where pets cannot reach them. Keep on the watch for the curious pets with a nose for trouble. Pets will ingest the turkey string, foils and any items with juices dripped on them.
Being thankful for your pets doesn't mean you have to stuff them with leftovers. Veterinary clinics across the country see a surge in sick pets every year after Thanksgiving. Be informed about Thanksgiving dangers and you'll avoid that unwanted emergency room visit this holiday.
Featured veterinarian known as "Dr. Debbie" on national pet radio program, Animal Radio. Ebook author of "Yorkshire Terriers: How to Be Your Dog's Best Friend"; "Pugs: How to Be Your Dog's Best Friend"; "Mini Schnauzers: How to Be Your Dog's Best Friend"; and "Shih Tzu: How to Be Your Dog's Best Friend."




5 Holiday Traditions That Can Land You And Your Pet On The Naughty List!
Robert Semrow, Listomania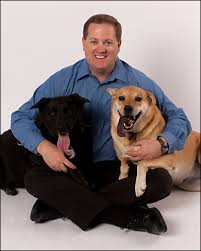 The holidays are a busy and sometimes chaotic season. We all want it to be the best season ever and it can be, but keep in mind some of your holiday traditions can put your pet at risk. Here are some helpful reminders for pet parents. Decking the halls with boughs of holly can be very dangerous for our pets, so you may want to skip that tradition all together and just stick to Jingle Bells.
Mistletoe and Holly are a holiday tradition, but if ingested by dogs and cats these can cause some severe issues so make sure that if you are going to use them, you do so with care and vigilance and check daily to make sure they are still where you placed them and they haven't gone missing.

Christmas Trees are a holiday tradition for most and I know that brings with it several things that responsible pet parents must take into consideration. Let's start at the bottom. The water reservoir is so tempting for pets. The problem is that the water may contain bacteria, chemical additives and other preservatives used to keep the tree fresher longer, which can cause problems for our pets. One simple solution may be to put a small amount of chicken wire or screen over the opening of the water basin. It allows you to check and fill the water, but keeps your pets safe.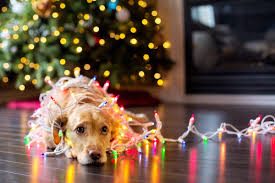 Ornaments make the Christmas tree something beautiful and warm. Unfortunately, for our pets, this can be seen as a new playground for them to explore and play with. So be sure to have an ever-watchful eye on the ornaments and keep ornaments off of the lower and easier to reach branches. Also, if you have glass ornaments, keep them in the curio as they are too dangerous and not worth the risk to your pet.

Speaking of dazzling Christmas trees, let's not forget Christmas lights. These blinking and flashing lights add beauty to the tree and raise the curiosity level, especially for cats. So again be sure to keep these off easier to reach branches and as always, watch and see how your pets react to these new introductions to their environments. They are going to be curious. The bigger concern is what and where that curiosity leads to. If you see them engaging the tree to get at the decorations, you are going to need to redirect them and make sure they know and understand that they cannot touch the tree. Remember the mantra - we look with our eyes, not with our mouths and paws.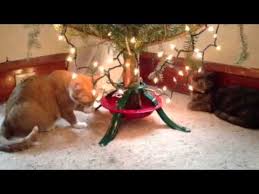 Finally, holiday foods and get-togethers are what the season is made for. This too, can be extremely dangerous for our pets. Make sure your guests know they are not to share their food and beverages with your pets, knowingly or unknowingly. Also, make sure your pets have a safe place to retreat to so that they are not overwhelmed and stressed.
Let's not find our pets on the naughty list and find ourselves at the vet's office for something avoidable this holiday season.

Share your holiday safety suggestions on our Animal Radio Facebook Page.




Animal Radio News - Lori Brooks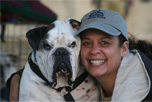 Government Suspends Use of Cyanide Bombs to Kill Wildlife
Many pets have died because they accidentally tripped a cyanide bomb used by the government to kill nuisance animals like coyotes. Now the federal government says it will suspend the use of so-called cyanide bombs to kill wild animals on public lands, at least in Colorado, and will hold off on plans to kill dozens of mountain lions and black bears. M-44s are also known as "cyanide bombs." The spring-loaded devices emit sodium cyanide and are blamed for accidentally killing pet dogs in Idaho, Wyoming and Colorado. Federal officials also had planned to kill up to 45 mountain lions and 75 bears over the next three years in a move designed to fight the decline of mule deer, which are favored by hunters, because they are preyed upon by bears and mountain lions.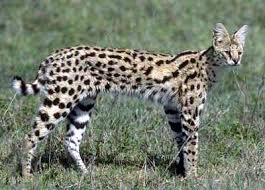 Illegal Cat on the Loose
Animal control officers were recently summoned to a Reading, Pennsylvania neighborhood after a report of a wild animal running loose. But what was thought to be a cheetah ended up being a different exotic cat, a female African Serval, which is illegal to own unless you have a special license. No one in the county holds such a license. Police say the big cat was declawed, so it was likely an escaped illegal pet being used for breeding. However, there's a twist. Owning one is against the law, but if you take a female Serval and cross it with a domestic cat, the kittens will be Savannah cats, which are legal to own without any license at all. Those kittens are worth $10,000 each. That cat was headed for a miserable life of breeding, but now she will be cared for by a rescue group that specializes in caring for big cats. She'll be used for education and community outreach programs that teach the dangers of exotic cats as pets.
Pet Care Innovation Awards
The five finalists for this year's Pet Care Innovation awards have been announced. They include the Fetch My Pet Life Management app; Animal Biome, a microbiome-based pet health diagnostics and supplement company; Bare it All, a pet food company that uses the invasive Asian carp as a primary protein source; Barkly a personalized dog walking app; and Pup Joy, makers of the customizable subscription box for dogs. The competition is open to companies that focus on key areas of dog and cat needs such as care and ownership including pet food, play and technology. More than 85 companies from 9 countries applied for this year's honor. The winner will be announced in March.
Bears Slip Into Home to Steal Cat Food
A California couple whose home has been frequented by a family of bears has captured video of the moment some bear cubs got inside their house for a meal of some cat food. The bears have been visiting the home for a few weeks now, but this is the first time the cubs have gotten inside. Apparently, the couple leaves their sliding glass door open about 5 or 6 inches so their cats can freely go in and out and one of the cubs managed to squeeze through.
Antibiotics Should Not Be Used in Food Producing Animals
The World Health Organization (WHO) is urging farmers around the world to stop using antibiotics to promote growth and prevent disease in healthy animals. WHO says its necessary to keep the world safe because routinely feeding antibiotics to healthy animals is fueling dangerous drug-resistant superbug infections in humans. According to the WHO's statement, in some countries around 80-percent of total consumption of medically important antibiotics is in the animal sector. They are largely used in healthy animals to stop them getting sick and to speed up their growth. WHO, which is a division of the United Nations, said such use should be halted completely. In sick animals, they state tests should first be conducted to determine the most effective and prudent antibiotic to treat their specific infection. Some countries have already taken action to reduce the use of antibiotics in food-producing animals. The European Union banned the use of the drugs for growth promotion in 2006.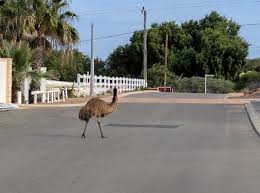 What's With All The Pet Emus on the Lam?
Police in Chaska, Minnesota and the surrounding area say there are two emus on the loose. One of them has been on the lam since April and the other since September. Even though emus cannot fly, they are huge and obviously not easy to catch. They can stand over 6-feet tall and weigh up to 120 pounds. The big bird who started this back in the spring is named Dork. He's been quite a hit on social media, with people posting pictures when they spot him around town, even though police admit they are not getting many reports of sightings. You can also buy t-shirts with Dork's picture on it. The other emu isn't named. The owners say their emu is more of a lawn ornament for them, but still they want him to come home. By the way, do not try to chase an emu. You'll never catch one. Even though they are big and sort of lumbering looking, they can run 30 miles per hour.

Listen to the entire Podcast of this show (#938)