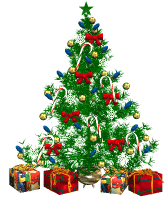 2016 GIFT GUIDE FOR THE PET LOVER
Do you need thoughtful gifts for the pet lover in your life? Animal Radio knows it's not always easy to buy gifts for someone and buying for pet lovers can sometimes be hard as well. We wanted to make it easy for you to leave them a special treat under the Christmas Tree this year. We are kicking off Black Friday with some great Gifts For the Pet Lover. Whether you like to visit stores or shop online, we've got you've covered!
Every week we will add new items for the pet lover and their pets, which will include everything from items to clean up messes, accessories, as well as toys and treats, because our best friends deserve to have something under the Christmas Tree as well.
Here are a couple of Great Gift Ideas: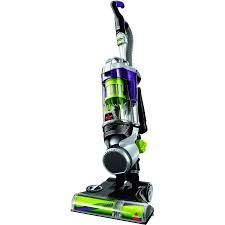 Bissell Pet Hair Eraser Vacuum
You might say that a vacuum is a BAD idea for a gift. But just think about it - don't you want to make your pet lover's life easier? What can be easier for someone who does a lot of vacuuming than to receive this as a gift?
The Pet Hair Eraser (MSRP $249.99/$269.99) has some notable features, including:
- An innovative tangle-free brush roll, eliminating the need to deal with the inevitable hair ball that forms in your vacuum
- Hands-free empty canister featuring a cyclonic spooling system-keeping you far away from the usual 'yuck' that comes with emptying the canister
- Edge-to-edge suction - providing a more efficient clean and leaving no trace of your four-legged family members
- SmartSeal Allergen System that captures allergens and eliminates lingering odors with Febreeze
- Specialized Pet Tools, including a LED-lighted crevice attachment and the TurboEraser, which help remove embedded pet hair anywhere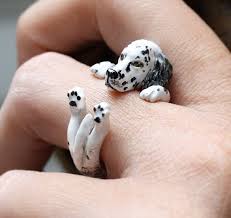 Hug Dog Ring by Dog Fever
Why not get the pet lover a ring, which is a duplicate of their pooch? The Hug Dog Ring is available in over 40 dog breeds and can even be customized and engraved with their dog's name. It comes in sterling silver or with hand painted enamel. This ring is sure to be a hit with every pet lover!
- Dog Fever Jewelry is new to the USA
- Dog Fever Jewelry is designed and handcrafted in Milan, Italy
- Jewelry includes hug ring (ring that hugs your finger), bracelets, necklaces and earrings dedicated to mans best friend
- Available in 925 sterling silver or 925 sterling silver with hand painted enamel
- Over 40 dog breeds available - choose your breed!
- Can be custom made and engraved with your dogs name (send in a picture of your dog for accuracy)
- Can be made in 18kt gold with diamonds for the dog's eyes!
- Loved by celebrities including Lady Ga Ga
- Available in leading jewelry stores, gift and dog boutiques and online




"Fear Free" Vet Visits
Steve Dale, Certified Animal Behavior Consultant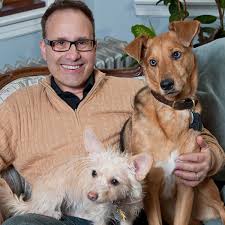 Steve Dale is back on Animal Radio to talk about creating painless and fun visits to the veterinarian. Follow his tips and your pet will enjoy visiting the vet and you won't dread it.
With the howlidays around the corner, there are things you can do NOW to lower the stress, anxiety and fear your animals might have about car rides and going to a veterinarian. Some pets LOVE the idea of hopping into the car for a ride, but many do not. So how do you acclimate your pets to car rides, even to the veterinarian? Steve Dale, CABC (certified animal behavior consultant), is here to tell us how to do that.
There are things that you can do and things that you shouldn't do! Years ago, it didn't matter how stressed an animal was. You put them in the car and took them to a vet who did whatever they had to do to get the job done.
Now, we know that we don't have to push our animals and we try to reward them along the way to build good, positive associations with a vet visit.
While the buzzwords "Fear Free" haven't been used, many people had been talking about this new behavior. It wasn't until Dr. Marty Becker came along and said that we needed to bring everyone together and to give the movement a name and make it work.
Steve states he might be going out on a ledge when he states that our pets often feel they are on a ledge, on the 80th floor of a building. They feel someone is holding them and that they are literally going to die when they visit a vet. Steve feels this is the case for a lot of cats, some dogs, most birds, hamsters, gerbils and rats.
Just think, no one can explain them to what the visit is about. No one can tell them why they smell all of those smells, which only intensifies their fear. No one can tell them why they are hearing all of the sounds they are hearing, which again only intensifies their fear.
You know how it is. You bring the carrier out of the closet and the cat usually looks for another zip code! The reason is because the cat has made an association. A carrier should be just like an empty box to a cat, which is a good thing. However, the cat has made the association very quickly that it means they are going in a moving thing that takes them to a place that they don't like.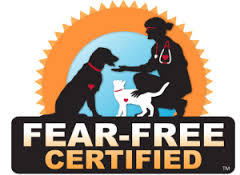 To make a vet visit more fear free, you need to start at home. If you are lucky enough to get a young puppy or kitten, go to a veterinarian. Steve knows you hear this all of the time, and of course, you should take them to a vet. But you should go to the vet to make the appointment. Don't pick up the phone or text; actually take the animal to the vet to schedule an appointment. Make it a positive first experience. Everyone will state how cute your puppy or kitten is and give them treats. It will be a great experience. If you can, take them a couple of times before they actually see a vet.
If you have an adult dog, take them to a veterinarian just for treats. Do it gradually, so if the dog doesn't like car rides, the dog can be acclimated to the car with a positive association.
With cats, it is a bit more of a challenge. You want to start with the carrier. Pull out the carrier and leave it out all of the time so it becomes a piece of the furniture. You can also spray a cat pheromone in the carrier, which you can get at most pet stores. This pheromone is a copy of the pheromones found on a cat's cheek pad, which makes them comfortable. You can also put a treat dispenser in the carrier, so randomly throughout the day treats will be dispensed. Over time, the cat will begin to associate the carrier in a different way. Then eventually feed the cat in the carrier. Then over time zip it up and walk around the house with cat in the carrier for a minute or two, why not give them a tour of your house and then let them out and give them a meal immediately after, so they will associate the carrier with a meal.
Next you need to introduce the cat to the car. It is a good idea to just sit with them in the car while they are in the carrier for a few times. Next, just turn the car on but don't go anywhere. You can then move on to driving the car, but don't go to the veterinarian, just go around the block and then take them right back home and give them a meal, making them associate something good with the carrier. After a couple of trips around the block (not all on one day) take them to a veterinarian. Not to actually see the veterinarian, but just for treats and then back home.
Steve explains that all of this might be a lot of work, but it is worth it. When your pet is anxious at the veterinarians', it makes you anxious, which makes the vet anxious, which makes the pet even more anxious, which makes you more anxious, which makes the whole team even more anxious and it just snowballs, and it doesn't have to be that way. With practice, you can make your pet's vet visit "Fear Free!"




From Morbidly Obese to Running Marathons Because of a Dog
Eric O'Grey, Mutual Rescue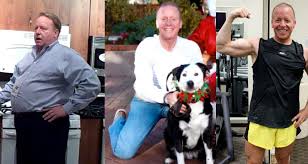 Are you one of the 50 million people that have seen the viral video of Eric O'Grey and his dog Peety? Eric used to weigh 320 lbs. But his doctor prescribed a dog that saved his life and helped him lose 140 lbs. Eric's on this week's show to tell his story.
Mutual Rescue is a national initiative created by Humane Society Silicon Valley to change the conversation around animal welfare. You're not only saving animal lives when you donate to a local animal shelter, you are helping to transform the lives of people in your community for the better through life-changing human-animal relationships. To illustrate this truth, Mutual Rescue is launching a series of films aimed at revealing the impact people and animals have on one another.
The first film, "Eric & Peety," was instantly a viral Internet sensation and has been viewed more than 75 million times. We speak with Eric O' Grey who tells us his story about Peety, who unfortunately passed away in March 2015.
It all started when Eric went to a naturopathic doctor weighing 330 pounds. Instead of the usual where a doctor just prescribes all sorts of pills, this doctor took a long time with Eric and prescribed a rescue dog. She then told him to go to his local shelter and adopt a dog.
Eric never thought about getting a dog and wasn't too excited about the thought. He even asked the doctor if it could be another animal, such as a cat. She then asked him, "Have you ever walked a cat?" The doctor repeated herself and was very serious that Eric should get a dog.
There were two main reasons the doctor prescribed a dog. One was that Eric had become so obese and reclusive. Eric explains that the larger you get, the less you want to go outside. Because of this, Eric had originally lost touch with all of his friends and was alone, which was contributing to the underlying cause of his obesity. By recommending a dog, what the doctor was doing was something that would not only force Eric to get outside twice a day and get basic exercise by walking a dog, but would also get him back into the community and into life.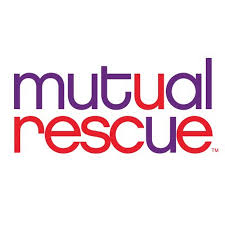 When Eric went to his local shelter to look for a dog, the Humane Society Silicon Valley used their match program, which was more like a true traditional matchmaker, to help him find the perfect one for him. Eric stated you don't just go look at all of the dogs and select one by the way they look. The shelter attempts to match animals to people who need them the most. This means that the dog's personality and disposition are considered.
After spending time with an interviewer at the shelter, she told Eric she had the perfect dog for him. She then brought Peety into the adoption room. His head was hanging low and he just looked at Eric with a look that said, "You can do better than this can't you?" Peety was not what Eric expected. Peety was about 25 pounds overweight, did not look to be in good health and was extremely depressed. But the interviewer at the shelter said, "Can you imagine that you might have more in common with any other creature?" Eric knew he didn't, so he decided to give Peety a try.
When Eric took Peety home, over the next three days they just stayed on opposite sides of the room and just looked at each other, both being a little suspicious of the other. But by the third night, Peety jumped in bed with Eric and they became best friends after that.
Eric now weighs around 175 pounds, which only took him around 10 months. He lost all of the weight by doing nothing but walking Peety for 30 minutes twice a day and switching from the standard American diet, which Eric calls the "window" diet because you go to the fast food drive-thru window for junk food. He now eats a whole food plant based diet with the advice and council of his naturopathic doctor.
Before Peety, Eric said he normally met his annual health deductible by February of each year and was easily paying out of pocket over $1,000 for the 15 medications he was taking. Some of the medications were even designed to alleviate the affects of the other medications he was taking. Within six months, he was off all 15 medications. The only thing in his medicine cabinet now is Advil.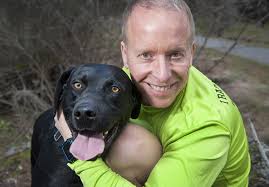 Over time, they both rescued each other. Not only did Eric lose a tremendous amount of weight, Peety did as well. They also both got back in to life!
Since the release of the video, which has gone viral, Eric has received tens of thousands of emails and even received two-dozen marriage proposals.
Eric states that if you are getting out of touch with society or if you are sitting at home alone and you don't have a best friend, he encourages you to go down to your local shelter and just see whether you have a real strong bond with an animal, which could change your life. Since Peety's passing, Eric has adopted another dog, Jake.




My Life As An Exotic Veterinarian
Dr. Laurie Hess, Unlikely Companions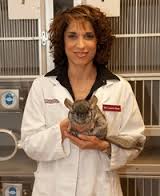 Dr. Laurie Hess is an exotic animal veterinarian and has a new book out, Unlikely Companions, all about her adventures as an exotic animal doctor. You will find stories that are crazy, silly, funny, heartwarming and sometimes even unbelievable about working with these pets and their owners.
For over 20 years, Dr. Hess has been treating exotic animals and tells us about her most bizarre experience. She was fresh out of vet school, very green and very nervous, and working at a very large animal hospital in New York City.
Not only was Dr. Hess responsible for about 100 animals in the hospital, she was also responsible for anything that came through the doors between midnight and 9:00am. One of those animals that came through the doors at about 3:00am was a monkey. Unfortunately Dr. Hess wasn't taught anything about monkeys in vet school.
It was normally very quiet at that time of night, and the receptionist who was always very calm and very bored, started screaming for her to, "Go to Room 3!" When Dr. Hess opened the door to Room 3, she saw a man who didn't speak much English yelling and waving his arms around and gesturing at a large cat that was sitting in a carrier. This was not an ordinary housecat, but perhaps a Serval. Dr. Hess said the cat looked fine and then she proceeded to try and calm down the man.
The man wouldn't calm down and he grabbed another bag with a little monkey that was unconscious. The monkey had an IV (intravenous) line and a bag of fluids dripping into one arm and the other arm was missing from the elbow down. It was a bloody mess. Naturally, Dr. Hess freaked out, but very quietly and didn't know what to do. She then excused herself and called her supervisor in the middle of the night, who told her to take precautions.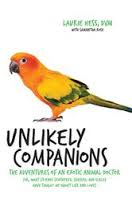 If you've seen the movie, Outbreak, you can picture Dr. Hess. She had gotten every single piece of protective gear that she could find, which included booties and a mask as well as full body armor. She can only imagine that when she returned to the exam room that the pet owner thought she must be a crazy lunatic. The owner then proceeded to explain to her that the monkey had been to another vet because it was having seizures. He couldn't afford to have it treated there, but not before it was given fluids and Valium to help stop the seizures. He then took the monkey home, but it had another seizure. The seizure scared the cat and the cat then bit the monkey's arm off. Now, the owner wanted her to take the monkey's arm out of the cat and re-attach it to the monkey.
Dr. Hess then admitted the monkey to the hospital and took an x-ray of the cat. She could see the little fist of the monkey passing through the cat, and making its way down to the colon. She knew the cat would eventually pass the arm without any problems. However, she then had to explain that there was no way they could salvage the monkey's hand, but that the monkey still needed to stay in the hospital for surgery on the open wound. While they tried their best, unfortunately, the monkey passed away about a week later.
Good thing Dr. Hess was so vigilant in taking precautionary measures, because during an autopsy they found some herpes virus particles in the monkey's brain. There is a very serious disease called Herpes B, which is fatal to humans, but doesn't hurt the monkeys who carry it. Everyone at the hospital who touched the monkey was worried. They later found out it was just Herpes Simplex, which is a cold sore herpes. Someone with a cold sore must have kissed the monkey, which eventually killed it.
You will find this story in her book along with many others like an umbrella cockatoo who's not eating, a depressed chinchilla, a pregnant potbellied pig, or a ferret possibly needing surgery. Dr. Hess is at the front lines with some remarkable pets and their equally eccentric, dedicated, and sometimes demanding owners.
Unlikely Companions also has a mysterious twist that includes a special message about managing our most important relationships - those with our friends, coworkers, children, spouses and ourselves.
Dr. Hess currently lives with a cockatoo, a parrot, an African grey parrot, 4 cats and two teenage sons.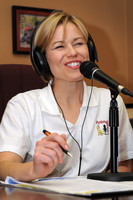 E-Cigarette Toxicity in Pets - Dr. Debbie
Think that vapor cigarettes (a.k.a. electric cigarettes or e-cigarettes) are a healthier alternative to traditional cigarettes? The vapor habit might be better for you and decrease your pet's exposure to second hand smoke, but can increase the chance of a pet's toxic ingestion of nicotine. A story from England told of the tragic death of a puppy that died after chewing on an e-liquid container.
Ivy was a 14 week on Staffordshire Bull Terrier that chewed on her owner's bottle of e-liquid used to refill the electric cigarettes. Within 30 seconds of nibbling on the container, she fell sick with vomiting and disorientation and was rushed to a veterinary office. Sadly Ivy died within 24 hours due to heart and respiratory failure.
What's in E-liquid?
The ingredients in e-liquid vary but include carriers such as propylene glycol, polyethylene Glycol 400 and vegetable glycerin, as well as flavoring agents and nicotine. The amount of nicotine in e-liquid varies with some products not containing any nicotine, to others ranging from 18 mg/ml to 100mg/ml.
How toxic is nicotine?
The toxic dose of nicotine for pets is 0.5 to 1mg per pound of body weight. The fatal dose is 4mg per pound. So if you consider a 20 pound dog, toxicity would occur if 10mg were ingested, and the pet would die if 80mg were ingested. Therefore with the high nicotine levels in e-liquid, it wont take much to reach those fatal levels. That hypothetical 20 pound dog could die from less than 1ml of the highest potency liquid nicotine.
Pets likewise can develop toxicity if other sources of nicotine are ingested such as cigarettes, chewing tobacco, nicotine gum, or nicotine nasal sprays. The typical amounts of nicotine in these products are: Cigarette 9-30 mg; Nicotine gum 2 - 4 mg per pieces; and Nicotine patches 8.3 - 114 mg.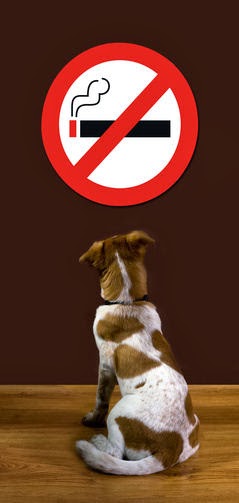 Even cigarette butts can be toxic if enough are ingested - cigarette butts retain 25-percent of the nicotine in the original cigarette.
What are symptoms of nicotine poisoning?
Symptoms usually develop within one hour of ingestion. Pets may display excitability, rapid heart rate, drooling, vomiting, diarrhea, weakness, seizures, and coma.
How are pets treated for nicotine toxicity?
The first step is to decontaminate by inducing vomiting. Nicotine typically causes vomiting when ingested, but further decontamination is advised at the veterinary office. Other emergency care includes intravenous fluids, medications to manage elevated blood pressure and heart rate, and anti-seizure medications. Nicotine is metabolized by the liver and excreted within 16 hours after ingestion. Pets that survive the initial four hours after ingestion have a favorable chance of survival.
The vapor cigarette trend is becoming more popular world wide. It's important to recognize that nicotine is a toxin and poisonous to animals and children. Consider the e-liquid a hazardous material and store it safely in a locking cabinet, away from children and pets.
To read more about Ivy's toxicity after ingesting e-fluid go to "Dog dies after chewing e-fluid container."
Featured veterinarian known as "Dr. Debbie" on national pet radio program, Animal Radio. Ebook author of "Yorkshire Terriers: How to Be Your Dog's Best Friend"; "Pugs: How to Be Your Dog's Best Friend"; "Mini Schnauzers: How to Be Your Dog's Best Friend"; and "Shih Tzu: How to Be Your Dog's Best Friend."




Free Spay or Neuter
Lucy Pet Foundation
The Mission of The Lucy Pet Foundation is to reduce pet overpopulation and the euthanasia of over 80,000 cats and dogs per week in the United States by having mobile spay/neuter clinics across the country and to support causes that benefit animal welfare. The Lucy Pet Foundation currently has two buses that travel around Southern California focusing on spaying and neutering. These buses are state of the art surgery units. Their next focus is in generating more funds to expand the work of these buses and have more across the country.

The Lucy Pet Foundation not only offers free and reduced spays and neuters, they also do microchipping, vaccines and de-wormings. Spaying and neutering is not only great for pet population control, but it has been proven that an animal will live on an average of 40-percent longer after having this surgery.
Free Spay & Neuter for Los Angeles City Residents! Here is a list of upcoming free or reduced fee mobile spay and neuter clinics in California:
November 26: Superior Store, 10211 Avalon Blvd., Los Angeles, CA Spay/Neuter APPOINTMENT ONLY; Vaccine Clinic 10:00am-2:00pm
November 29: West Valley Shelter, 20655 Plummer Street, Chatsworth, CA Spay/Neuter APPOINTMENT ONLY; Vaccine Clinic 10:00am-2:00pm
November 30: Superior Store, 9801 Laurel Canyon Blvd., Pacoima, CA Spay/Neuter APPOINTMENT ONLY; Vaccine Clinic 10:00am-2:00p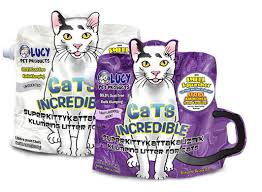 County and City Vouchers accepted. But remember, you must get on a list to have your pet seen at these locations. Please call The Lucy Pet Foundation toll free at 1-855-499-5829 or Visit Website to schedule an appointment, or register at the events.
Lucy Pet Products, Inc. is a family owned and operated company based in Thousand Oaks, California. Lucy Pet Products are "Products With a Cause." Part of the proceeds from the sales of Lucy Pet Products are used to help fund The Lucy Pet Foundation. Their products can be found in pet specialty stores across the USA and are exported worldwide, or Visit Website.




5 Things To Know About Pet Diabetes
Robert Semrow, Animal Radio Listomania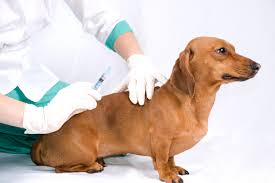 November is Pet Diabetes month and sadly it is something that every dog and cat parent needs to know about. Anywhere between 1 in 100 to 1 in 500 cats and dogs are developing diabetes. Since Diabetes can affect any dog or cat, here are 5 Things to Know about Pet Diabetes:

To begin with, Diabetes is a disease caused by a lack of insulin that affects the level of glucose, or sugar, in your dog or cat's blood. The glucose comes from the food that your pet eats. The food is broken down into very small components by the digestive system so that the body can use it for energy. Glucose is one of these components and an important source of energy.
Glucose is absorbed from the intestines into the bloodstream where it travels to cells throughout the body. Insulin is required for the cells to absorb glucose. Insulin is produced by the pancreas in response to the amount of glucose in the bloodstream. Healthy pets produce insulin easily, but pets with diabetes don't. In canine and feline diabetes, unused glucose builds up in the bloodstream.

Diabetes is a condition that you can often see and identify noticeable changes in your dog or cat's behavior and other physical signs. Some of those signs including drinking more water than usual, increased hunger and eating while losing weight. They may urinate more frequently and have a reduction in activity and in some cases, they may appear to have cloudy eyes. These signs can mean something different, which is why it's so important to work with your veterinarian to determine what is actually going on.

Some of the risk factors for pets include age (older dogs and cats are more affected); genetics, obesity and inactivity.

Next, it's critical that you work with a vet who not only understands your pet, but also diabetes in pets. Like a human with diabetes, it is important that you treat your pet's condition with vigilance and care. Your vet will diagnose diabetes by performing an in-depth health examination and testing your pet's urine and blood as well.


Additionally, human diabetes and dog and cat diabetes are similar. So much so that a dog or cat being treated for diabetes will be utilizing some of the same medication, equipment and monitoring systems that humans with diabetes use.

So I know many will ask if a diabetes diagnoses means a shorter lifespan for your pet. The good news is that with proper management and monitoring, a dog or cat with diabetes can live a long life.
Managing a dog or cat with diabetes will often involve blood monitoring, insulin injections and a controlled diet. Your veterinarian will be the key to understanding your pet's needs; but you will be the critical component of your pet's health maintenance and longevity.
More and more pet parents are facing pet diabetes and every day new medications, treatments, technologies and information are being developed to help.
Share your pet diabetes stories on our Animal Radio Facebook Page.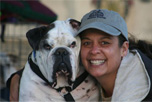 Animal Radio News - Lori Brooks
Finding The Right Pet Sitter
It's that time of year when families hit the road for the holidays. More and more pet owners are taking their pets with them when they travel, but not every destination is pet-friendly and your time away from home may require you to enlist the services of a professional pet sitter. If you have ever had to find a pet sitter you know it is not easy putting someone else in complete charge of your furry family members while you are away. If you don't have a family member to stay at your house, pet sitters and animal boarding facilities may be the only option available. Here are some ways to weed out the qualified and professional pet sitters from those who might not be the best fit. Ask for recommendations. Ask your friends who care for your pets with the same passion that you do. If that does not work out, speak with your veterinarian. They may have a relationship with an animal boarder or a pet-sitting service. Some veterinarians also have employees on staff that provide this kind of service and such situations can be especially beneficial for owners of older or special-needs pets. An alternative to personal and professional recommendations is to employ a certified pet sitter from either The National Association of Professional Pet Sitters or Pet Sitters International. But whomever you hire, be sure to check out their references. Get a feel for the sitter's personality. It can be beneficial to find a sitter whose energy levels and temperament are a good match with your pet. A young, boisterous puppy may not be a good match for an older sitter. Compile a questionnaire. The Humane Society of the United States has a comprehensive list of qualifications you can use to screen potential pet sitters. These should include questions about liability insurance coverage and if companies that employ pet sitters are bonded to protect against theft. Pet sitters also should provide references. Maintain the pet's normal routine. According to pet expert Cesar Millan, it's best to have the pet watched in his or her natural surroundings so they have a level of familiarity with their surroundings and schedules. When this is not possible, boarders should try to keep the same walking, play and feeding schedules. Spell out all the details. Before hiring a sitter, make a list of requirements and make sure they are discussed and included in signed contracts. Be prepared, as even just writing out your list of details and pet personality profiles can take hours. Give the pet sitter some time to meet your pet while you are there and watch how your pet reacts to the person. Feel free to ask them to send you daily photos or videos, which can really put your mind at ease. It is also a good idea to write up your pet's schedules, information and personality profiles and save it on a computer. That way you can just print out a hard copy to leave on the counter at home and email a copy to the pet sitter when you ask for their services so they know what to expect. It saves a lot of time for the next time you need to go away. It's also easy to update the medications and feeding schedule when they change due to age or conditions.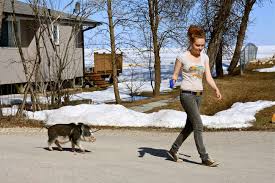 Is it Just A Pig or a Service Pig?
A Winnipeg, Canada, woman's fight to keep her pot-bellied pig as a service animal isn't over yet. The City Council is holding off voting until December on Emily Sydor's appeal to keep her pig named Podgy. The delay will allow the city more time to gauge whether the pig qualifies for an exemption to the responsible pet ownership bylaw as a service animal. It will also allow the city time to determine whether Podgy is assisting with a disability while at the same time, NOT forcing animal services to broadly allow pot-bellied pigs as pets. Emily's father argued on her behalf that the pig is being trained to assist Emily with mental health issues. He also states it's unfair of the city to allow dangerous dogs with restrictions but not pot-bellied pigs of any temperament. He was hoping they would give Podgy a bylaw exemption, because he says the uncertainty over what will happen to the pet pig has been very stressful for his daughter. Winnipeg City Council members have expressed concern that allowing one additional animal as a household pet would open the floodgates to requests to do the same for other kinds of animals.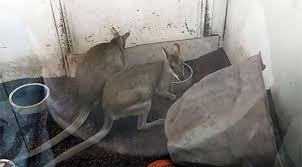 Pet Store Sells Protected Species
Sure, it might be perfectly legal in Nevada, but there is something very unsettling about seeing wallabies, a protected species in Australia, which are for sale at a pet store in Las Vegas for $3,500. But, Nevada has pretty relaxed laws on exotic animal ownership, and there you do not need a special permit to buy or own a marsupial. The store called Exotic Pets advertises that it's "USDA licensed and certified." But, in Australia, you'd have a much more difficult time trying to take a wallaby or kangaroo home. Most are protected species and therefore it is illegal to own one. Wallabies are very much like Kangaroos. They are from the same family of large footed mammals called macropods. A wallaby is smaller than a kangaroo, but both are "very prone" to stress-related diseases, brought on by contact with humans and other animals. They can also be aggressive when they reach sexual maturity, posing potential danger. Also very disturbing, on the pet stores website they have baby Galapagos Giant tortoise hatchlings, from only 3 weeks to a few months old and are selling them for $5,000.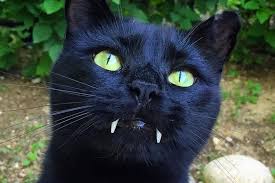 Vampire Cat
A New York cat with very long protruding teeth has gained a following on social media for its vampire like appearance. His Instagram profile chronicles the daily lives of Vampire Cat Monk and fellow rescue cat Bean. They both live with their owner in New York. Monk's mom says the black cat came to her in "dark times" of her life and provided proof that black cats are good luck. She tells this story: "My mother and I were driving home. He darted in front of the car and we nearly hit him," she said. "At that time, however, I needed rescuing as well. I had lost my father to brain cancer and a close friend in a plane crash. I believe he was sent to me. A guardian angel in the form of a vampire kitty." Since being adopted Monk has gained more than 28,000 followers on Instagram due to his 3/4-inch long upper teeth. Despite Monk's unique appearance, vets say he is completely healthy.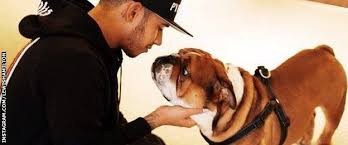 Formula Races Saves Dog Sperms Before Neutering
Lewis Hamilton's has a bulldog named Roscoe who occasionally accompanies the triple Formula One world champion to races. Roscoe recently was neutered and Lewis had his sperm frozen to ensure he can have puppies in future. Hamilton revealed the news on the dog's Instagram account, which is followed by nearly 100,000 fans. He posted a photo of the adorable 3-year-old dog saying, "Roscoe in great spirits. Due to some complications, we had to have him snipped." The post continues: "However, since he's the best looking bulldog I decided to freeze his sperm so that I could have his pups." Coco appeared with Hamilton but without Roscoe on "Good Morning America" recently after the U.S. Grand Prix, prompting questions about Roscoe's whereabouts.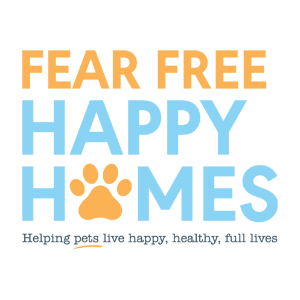 NEWS UPDATE brought to you by Fear Free. "Take the 'pet' out of 'petrified'" and get pets back for veterinary visits by promoting considerate approach and gentle control techniques used in calming environments.

Listen to the entire Podcast of this show (#886)